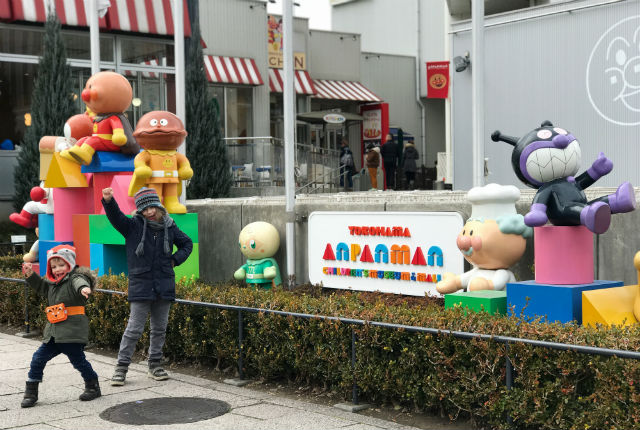 Yokohama Anpanman Children's Museum & Mall
Happy Museum Monday! Today I have the last museum from our trip to Japan this past February to share with you, and it's the Anpanman Museum in Yokohama.
Who is Anpanman, I hear you ask? Well, the Japanese are known to make cute cartoon characters out of pretty much anything, so it won't surprise you to hear that Anpanman is a superhero with an 'anpan' (a bean-jam filled pastry) as a head. Many of his friends have baked goods as their heads too. Anpanman protects the world from an evil anthropomorphic germ called Baikinman. The themes of Anpanman are love, courage, kindness and friendship.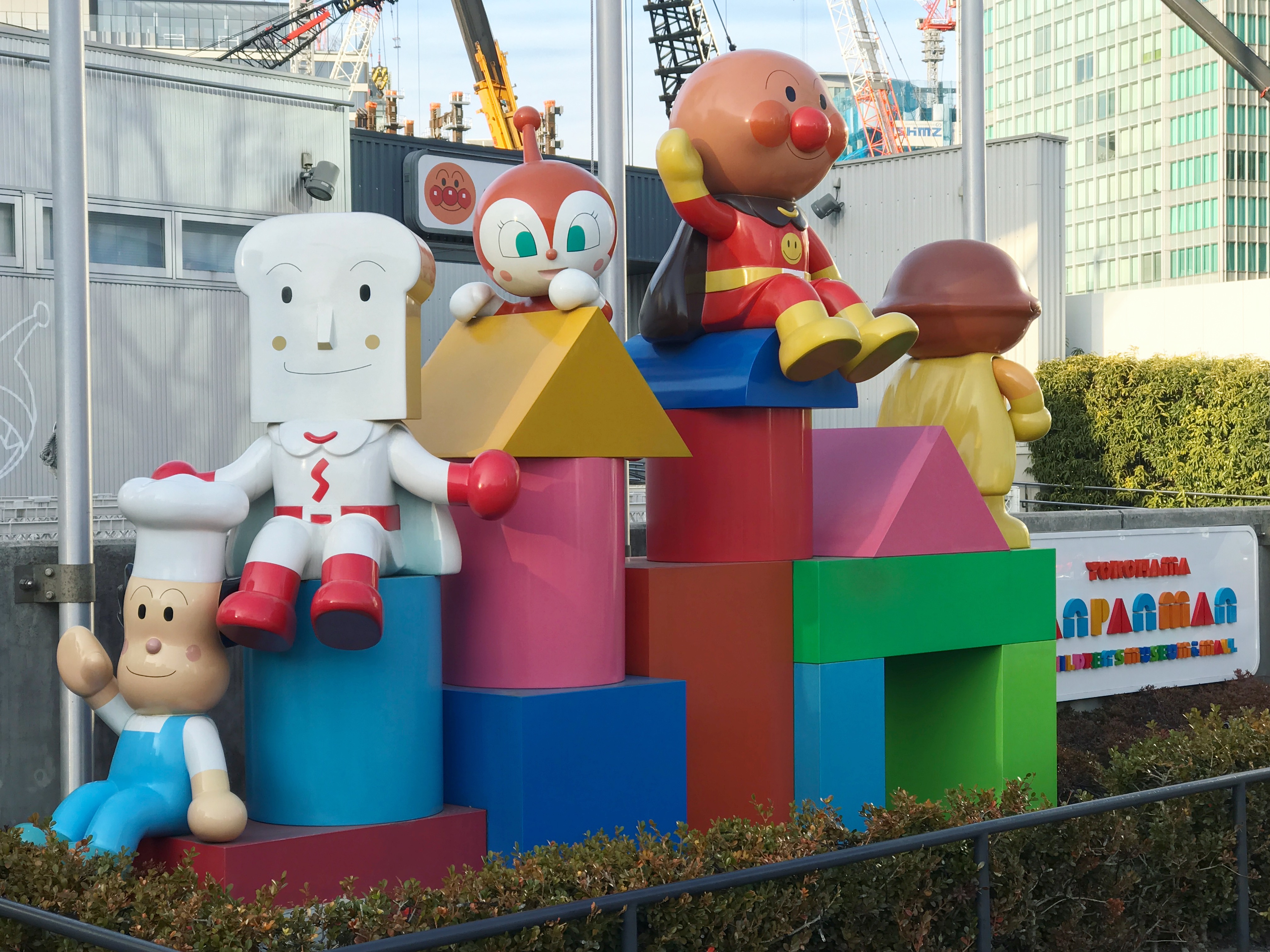 Anpanman started out as the hero of illustrated books, and was made in to an animated TV series in the 1980s. Today. Anpanman characters appear on virtually every imaginable children's product in Japan, and he has overtaken Hello Kitty as the country's top grossing character! So, of course it follows the Anpanman also has his own museums and conveniently it was located on downtown Yokohama, a short train ride away from where we were staying (though there are in fact four further Anpanman Museum locations, in Sendai, Nagoya, Kobe and Fukuoka).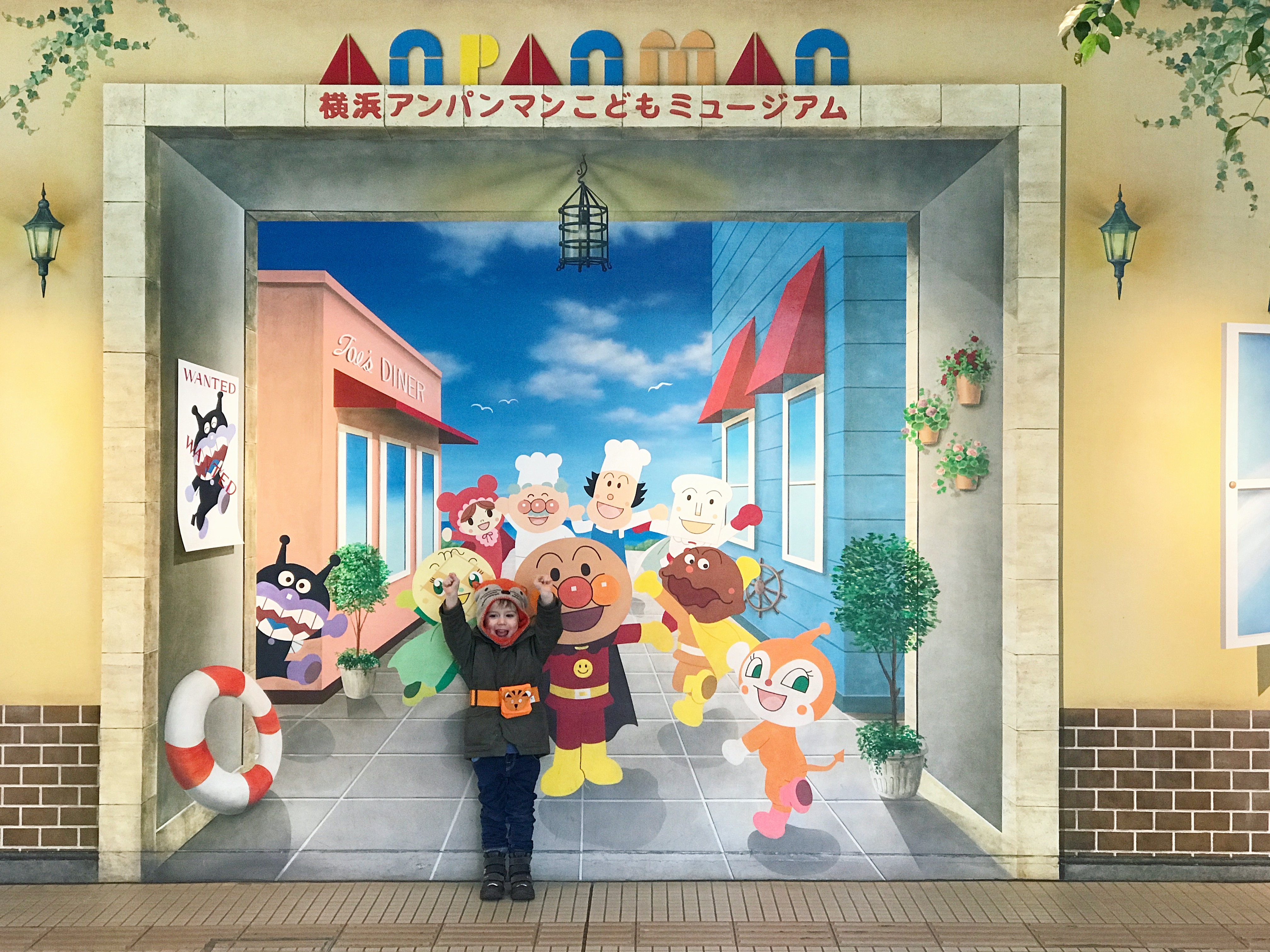 Confession time: we didn't actually go inside the museum! The reason being that it is aimed mainly at pre-school children, and Oskar would have been much too old for most of it, but it cost over £10 per person. If you are going with little kids and plan to spend a couple of hours there, it's probably worth the money, but to pay over £30 for us to go in (daddy was at work so it was the three of us), and only my 4 yr old to get anything out of it seemed a bit steep.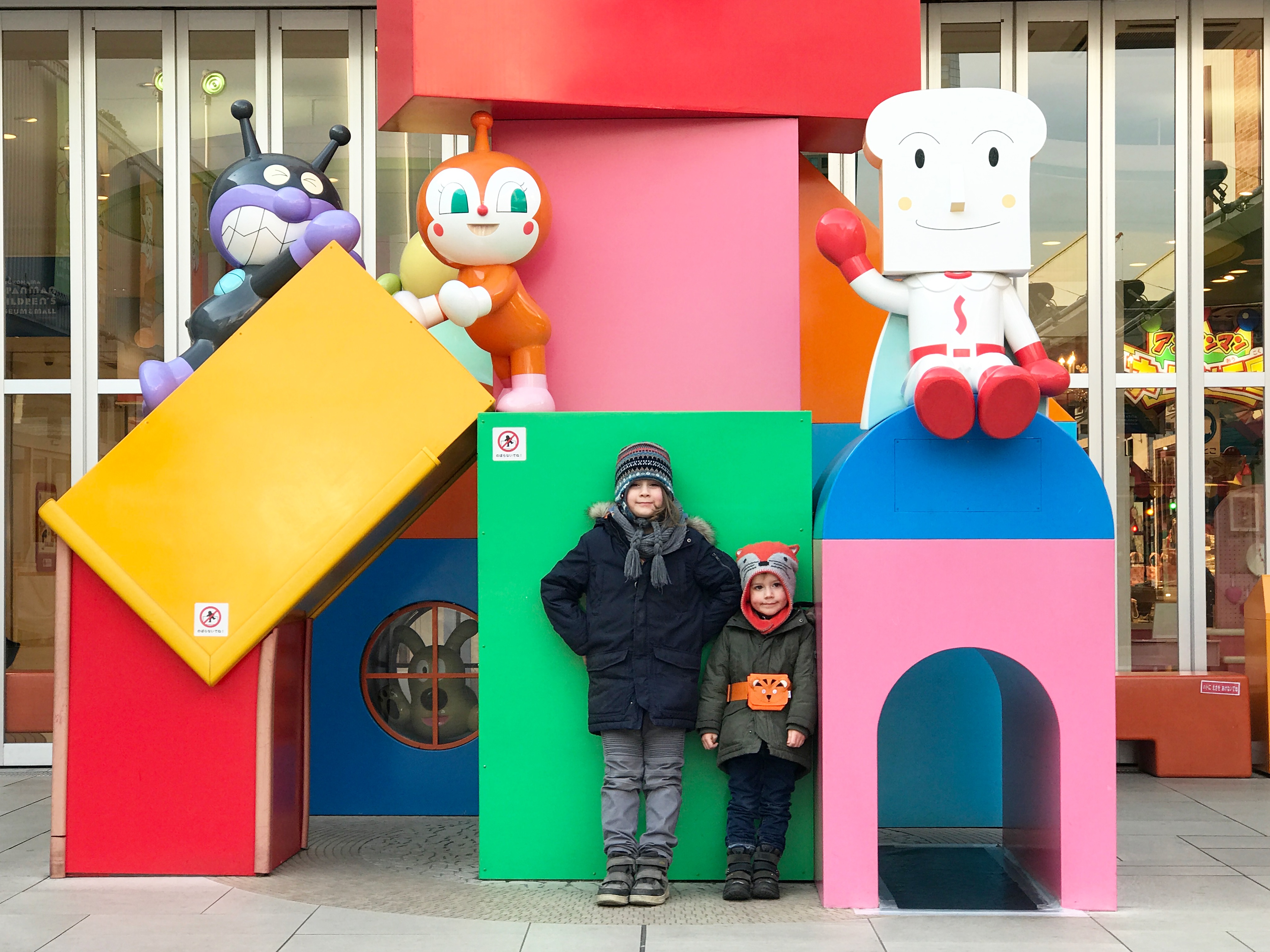 HOWEVER…adjacent to the Anpanman Museum, is the Anpanman Mall, which also had loads of photo opportunities and things to play with. There were lots of Anpanman statues and murals to pose with, and several of the shops around the mall – which are divided into things like books, soft toys, stationery etc – had puzzles and games to play, and there were screens showing the Anpanman TV series.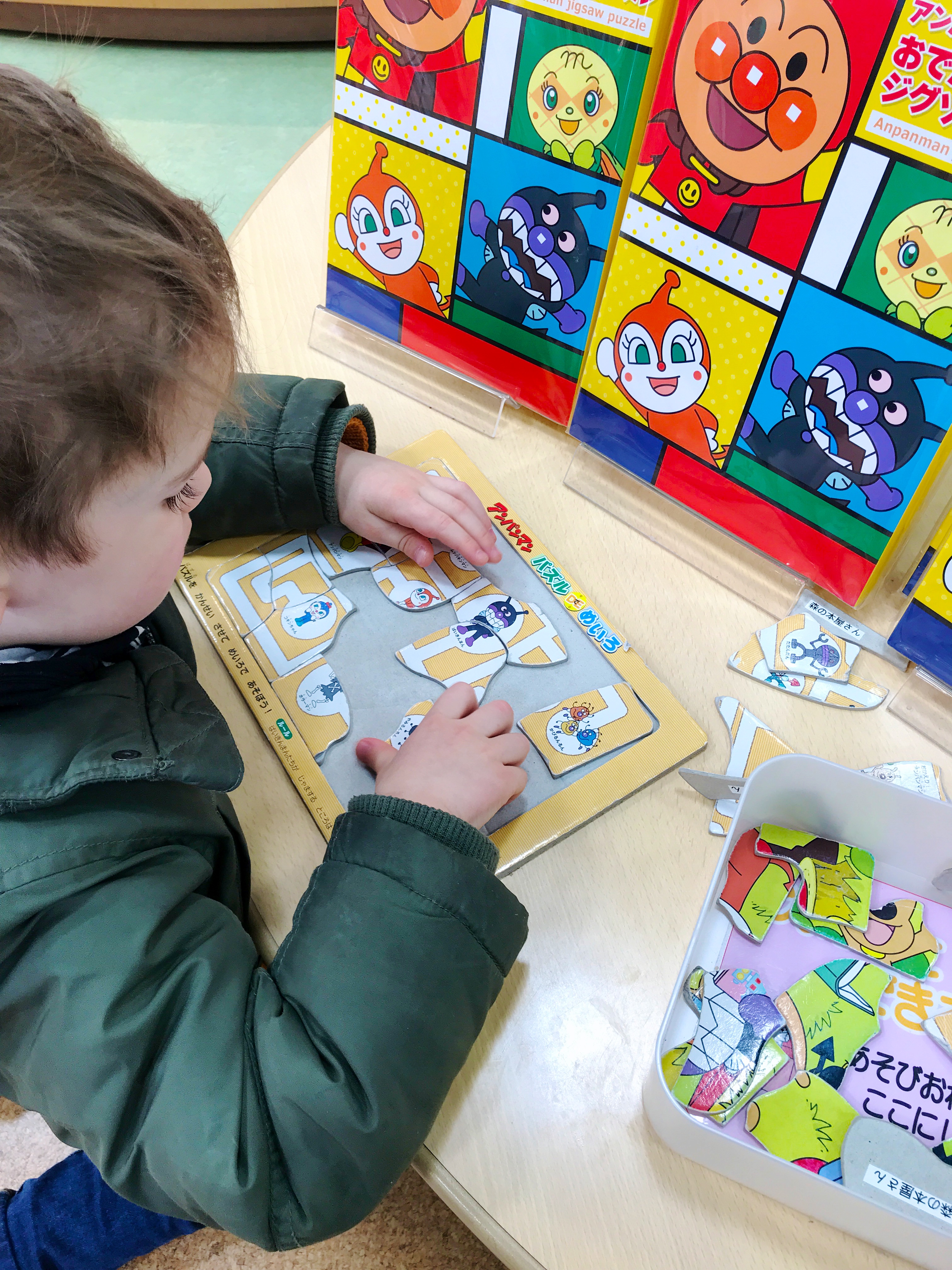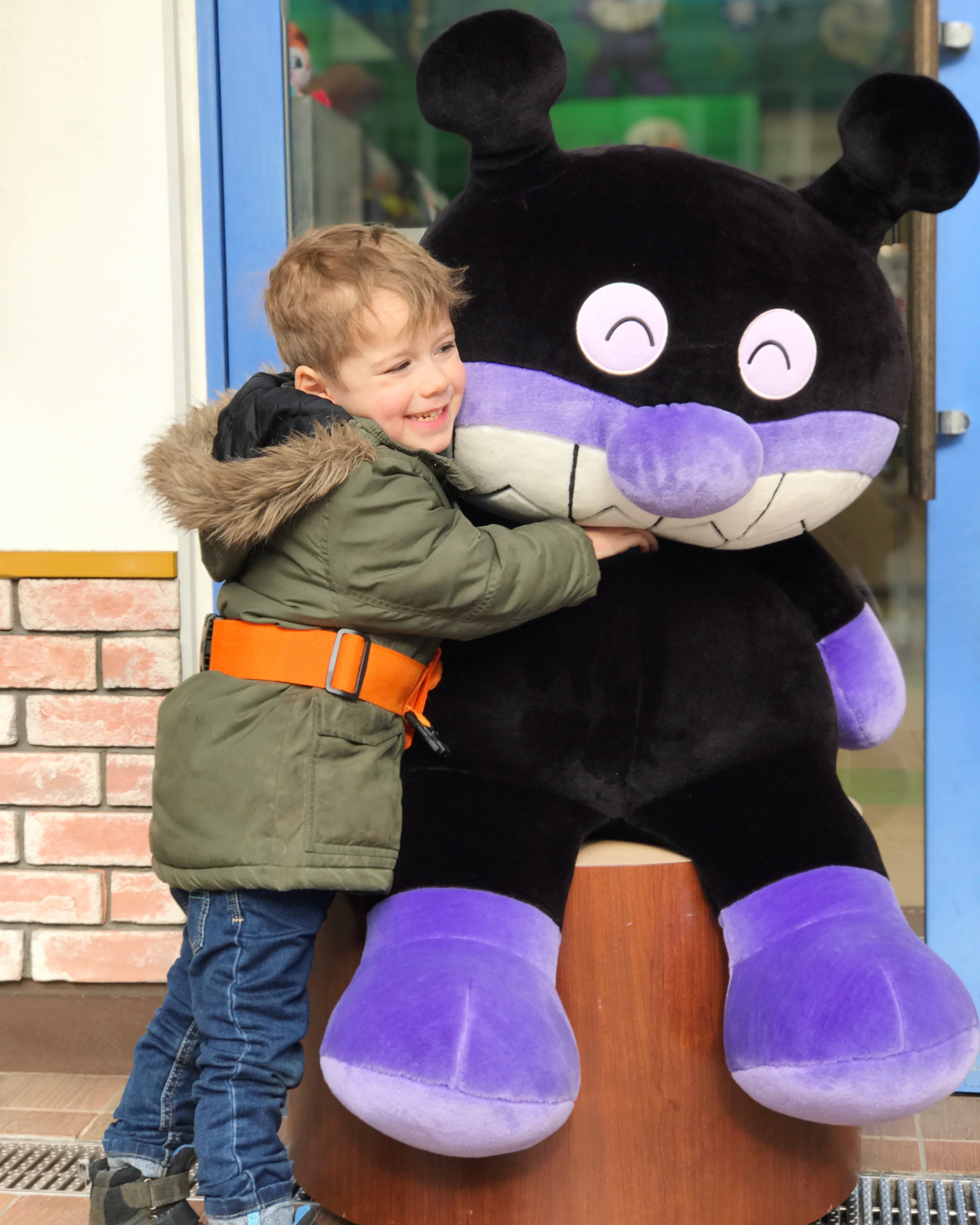 And, of course, if you are going to have a superhero and his friends made of buns and bread, you've got to have a bakery!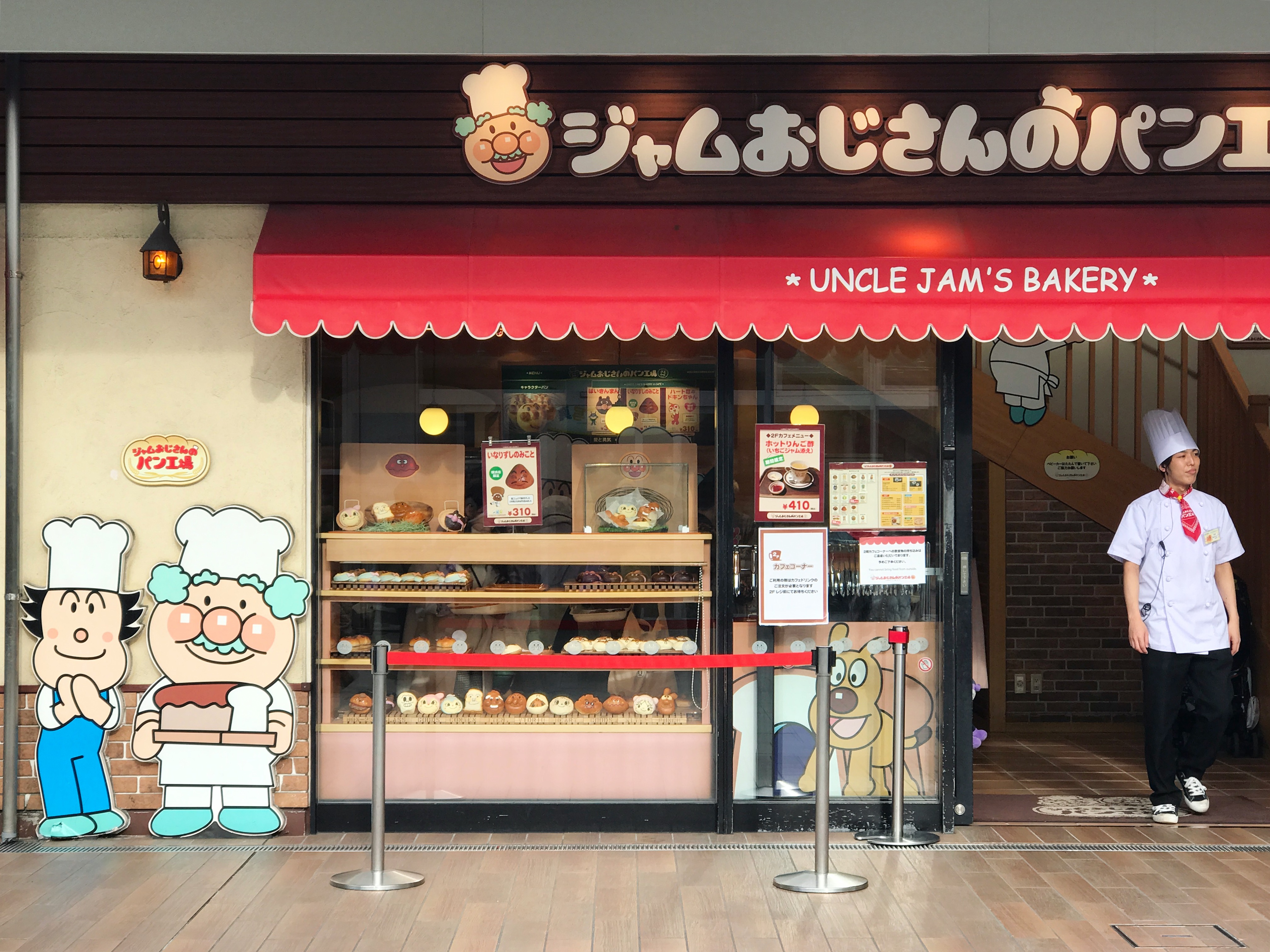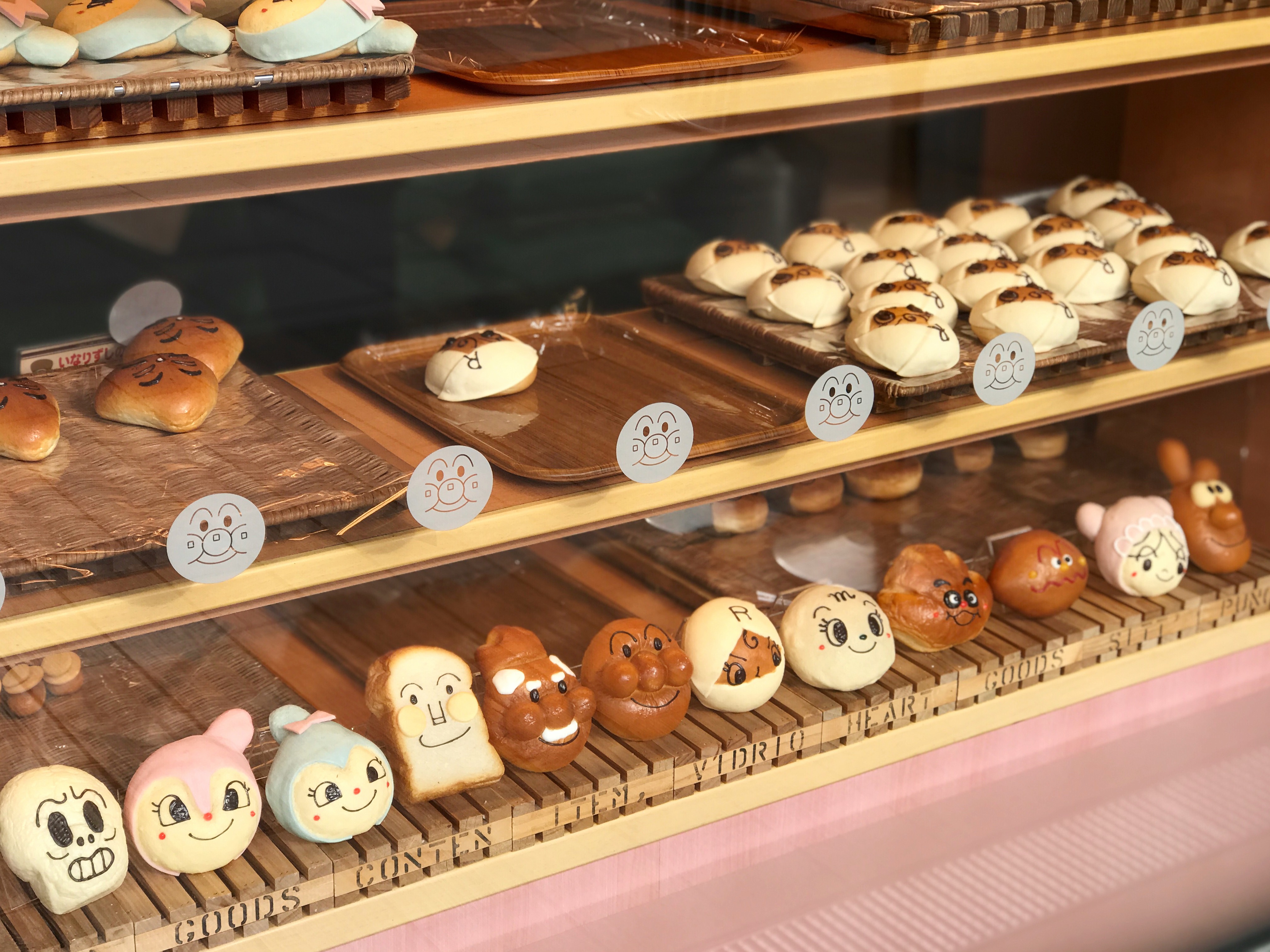 The biggest highlight for my 4 yr old was the large toy store, which not only sold every kind of Anpanman toy imaginable (he showed me the Anpanman bakery set he would like for his birthday "if we lived in Japan"), but they also had samples on display of many of the toys, that children could play with. So while his big brother sat watching Anpanman cartoons, he happily played his way through all the different Anpanman toys. Overall, we ended up spending a couple of hours just at the Mall, and hardly spent a penny.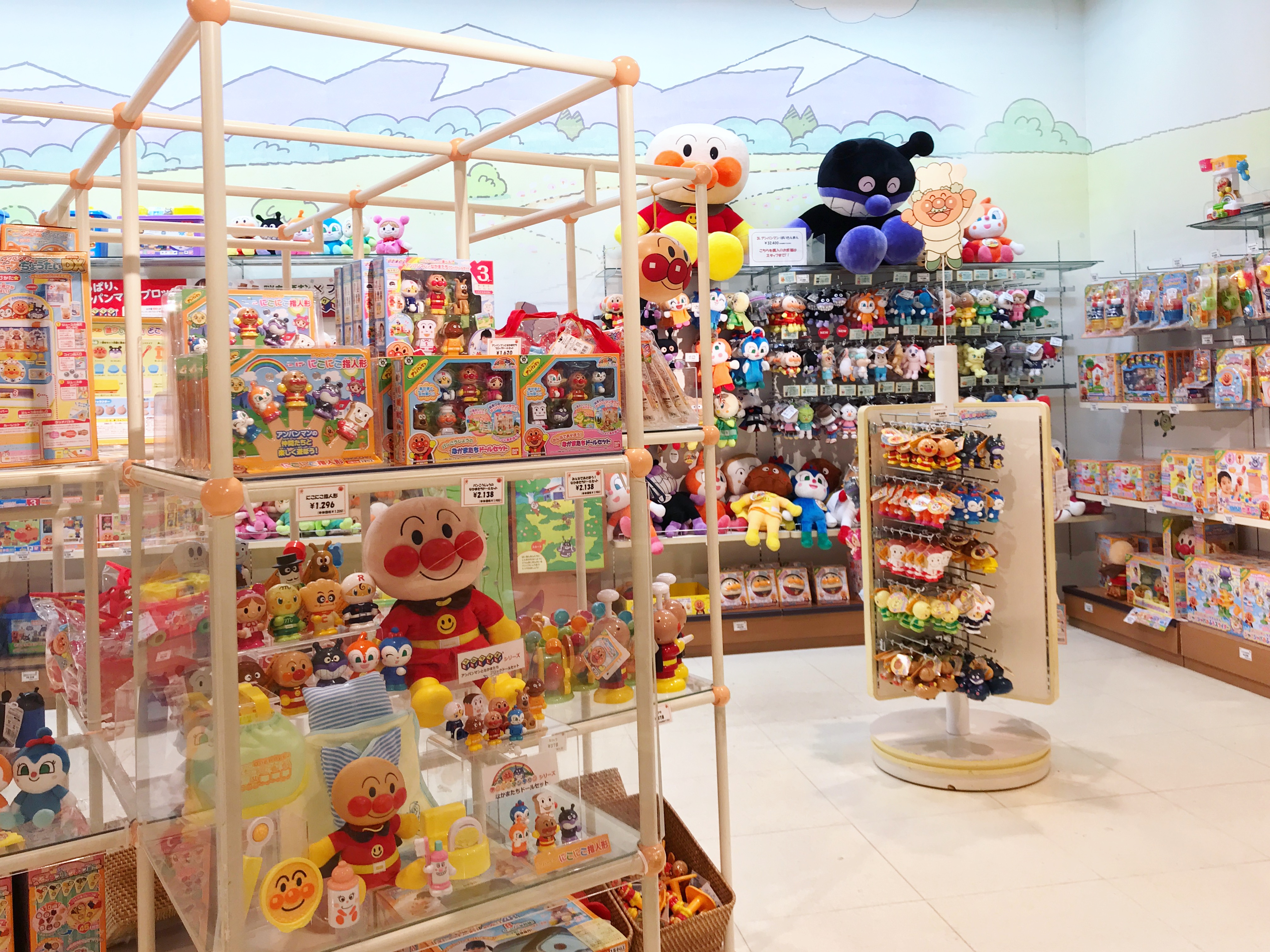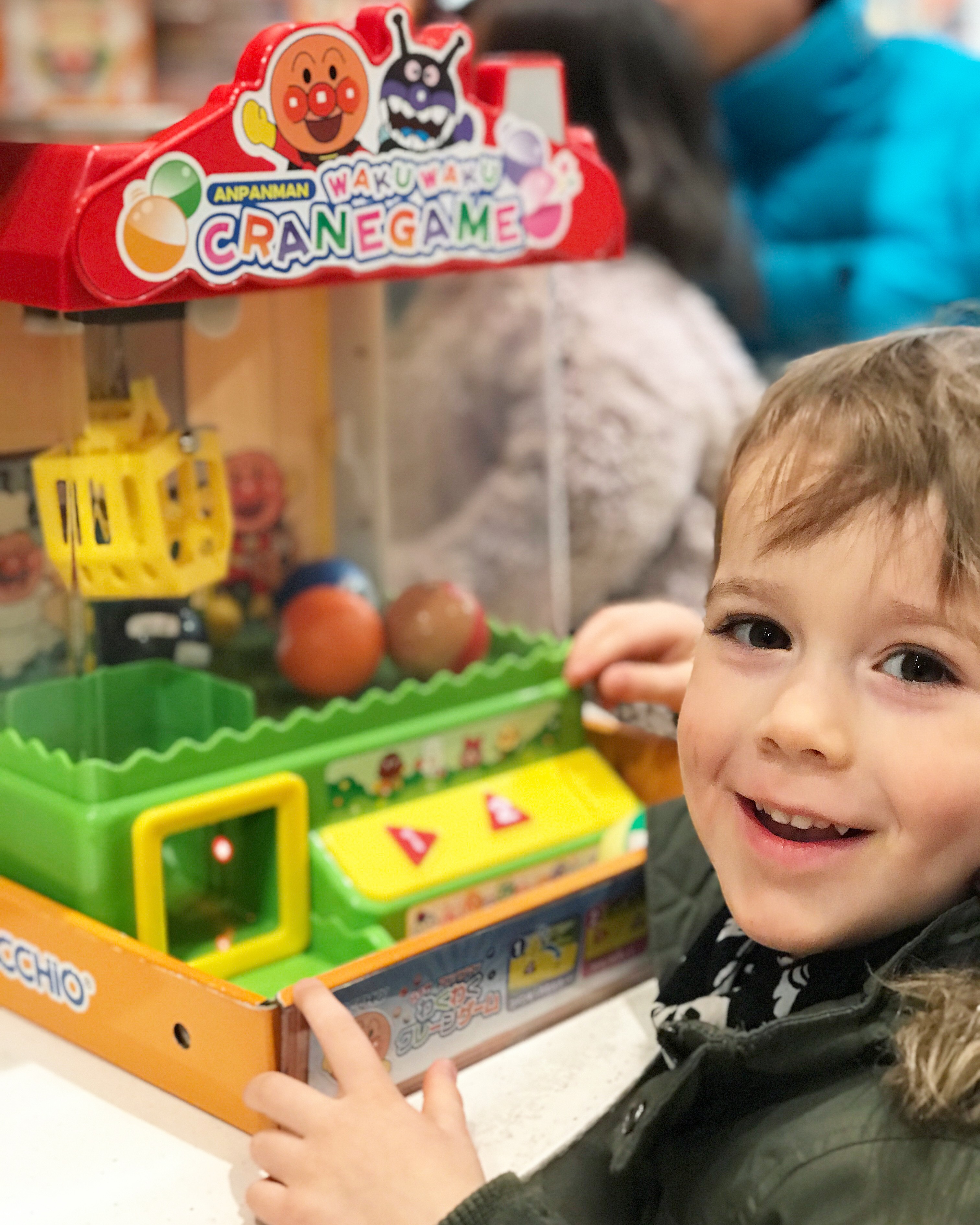 So, my advice would be, if you want to introduce your kids to the slightly bonkers world of Anpanman, head to the Mall, take ALL the photos, get yourself an Anpanman bun from the bakery, and let them play to their hearts content with the samples in the toy shop (then use the "we don't have space to take anything back on the plane" to not buy anything, haha). But if you want to visit the actual museum, there's some more info about it in English on their website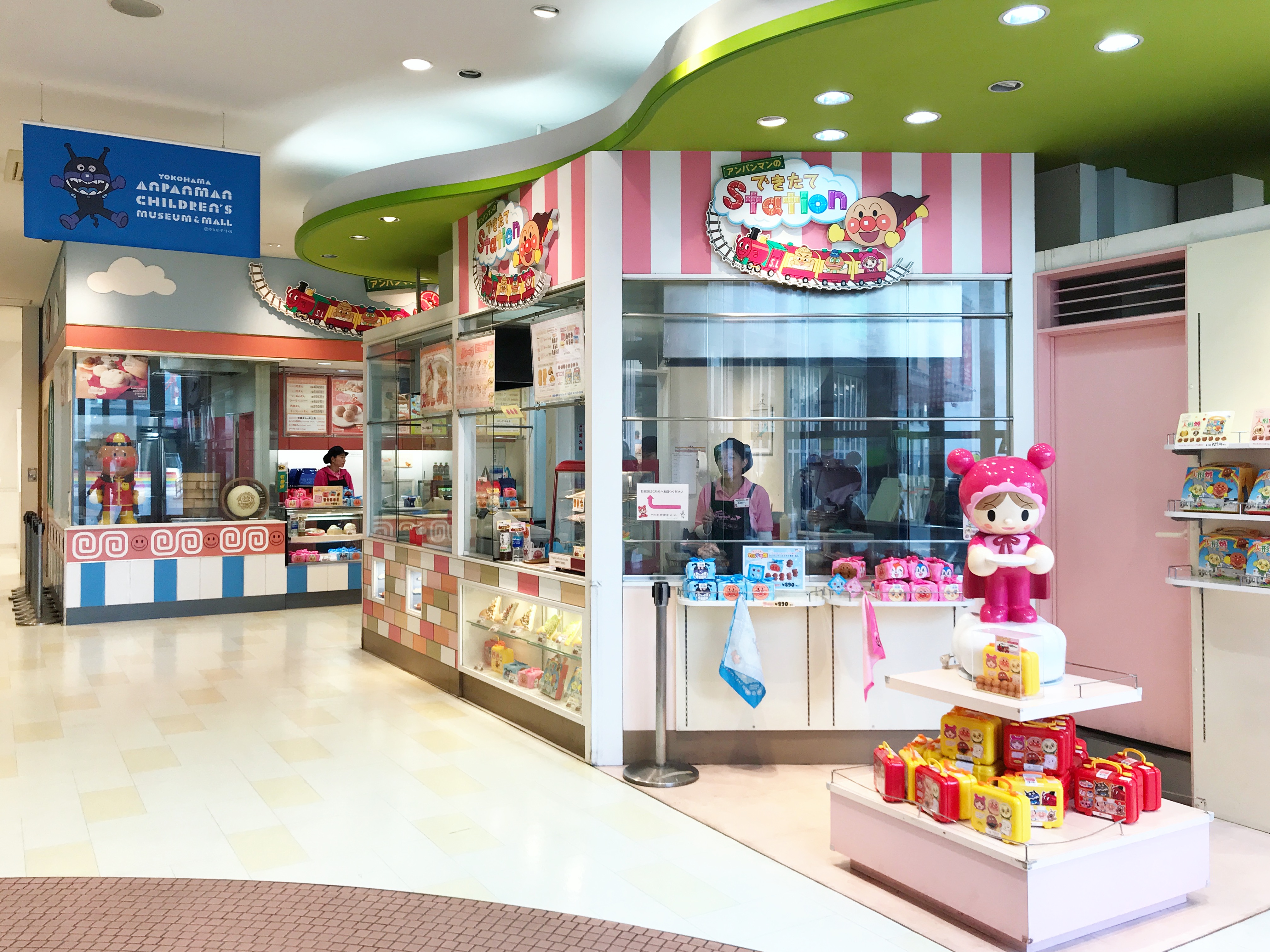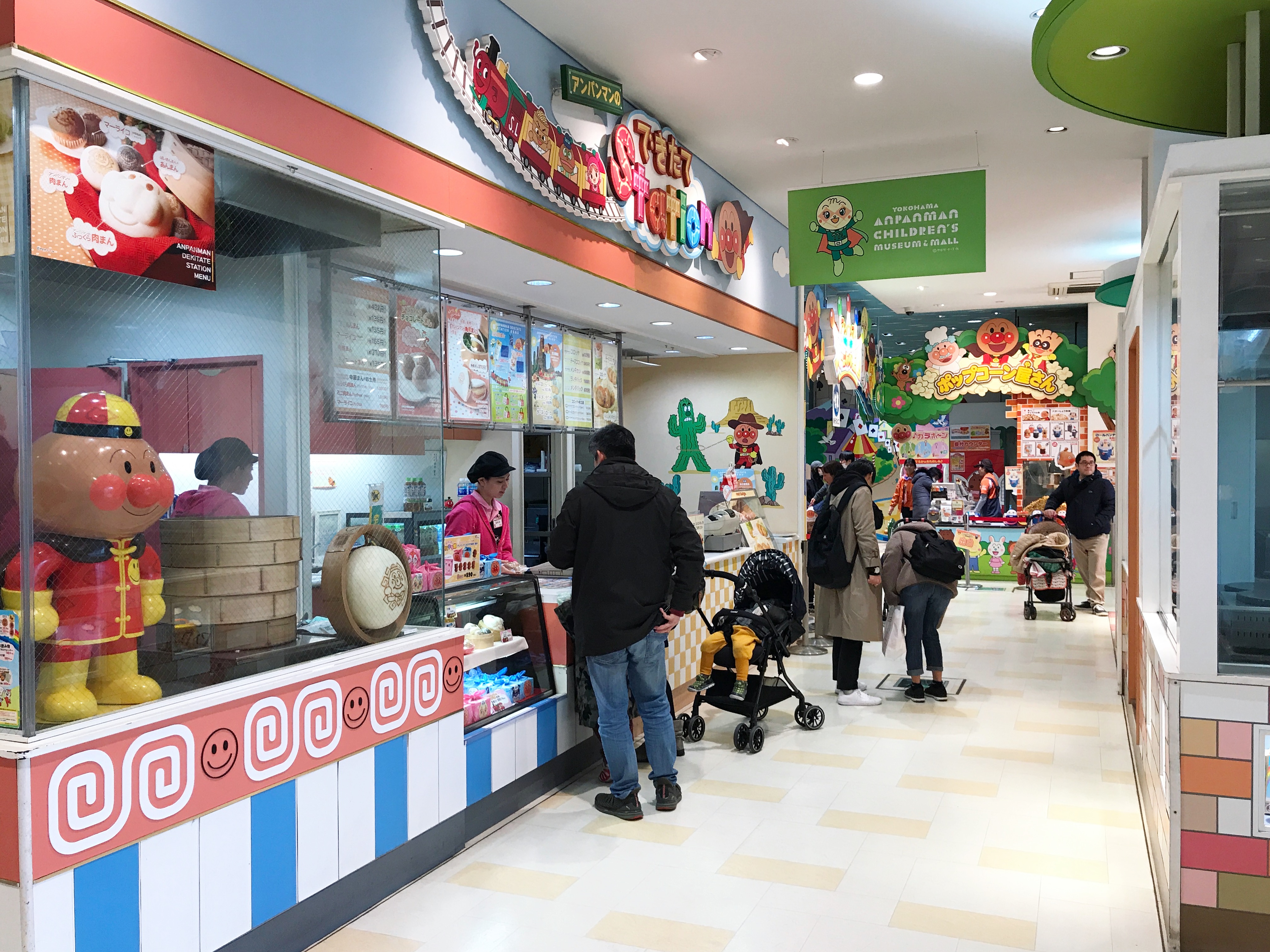 By the way, the number of characters that appear in Anpanman is mind boggling and was recognised as being the largest number of characters in a series in the world by the Guiness Book of Records in 2009! Here are some of the most important characters: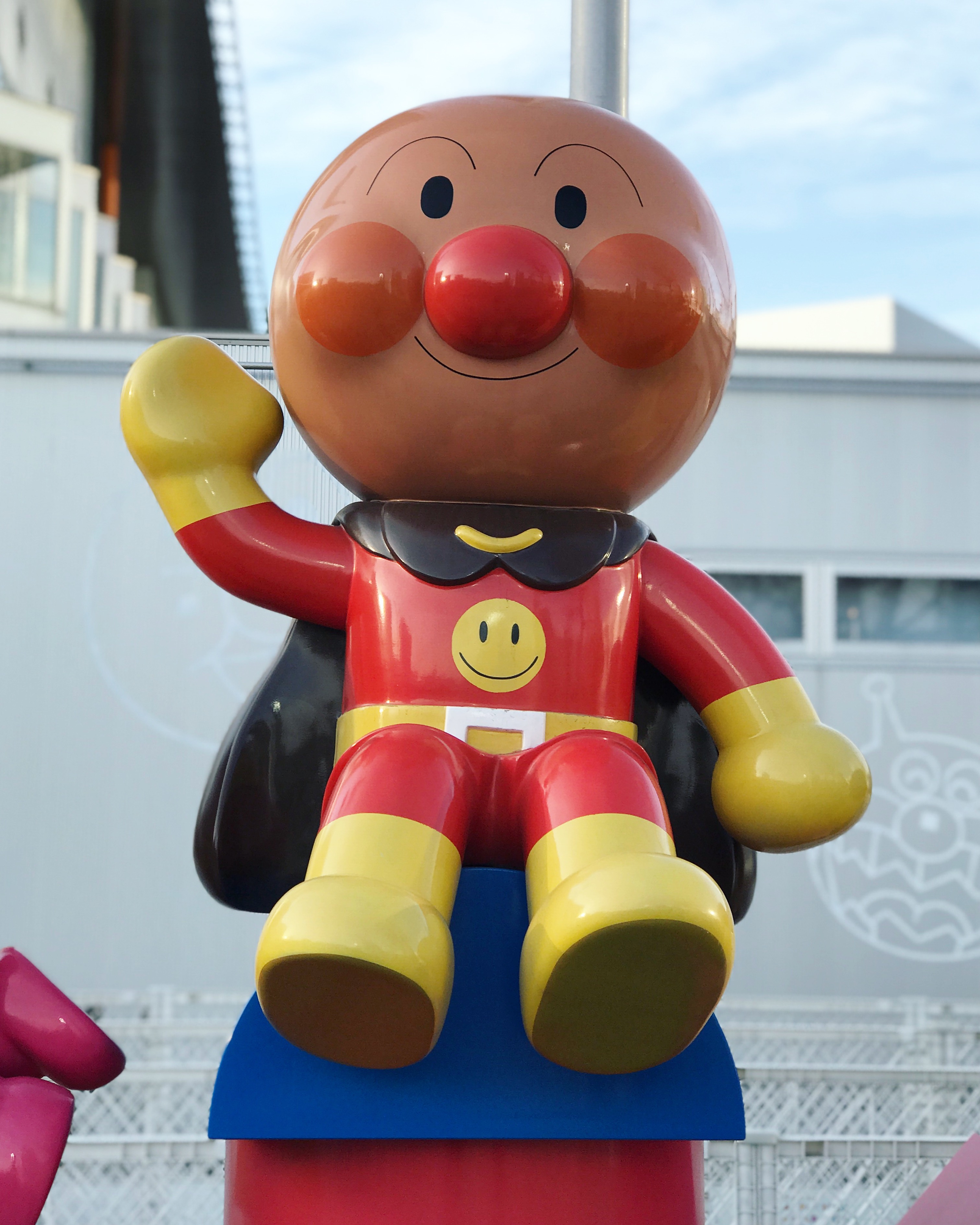 Anpanman! His head is made of a bun filled with red bean paste (anpan). He doesn't need to eat or drink, as the bean paste on his head sustains him. When Anpanman meets anyone who is starving, he lets them eat part of his head. If he needs to regain his strength, Uncle Jam (from the bakery) bakes him a new head. Obviously.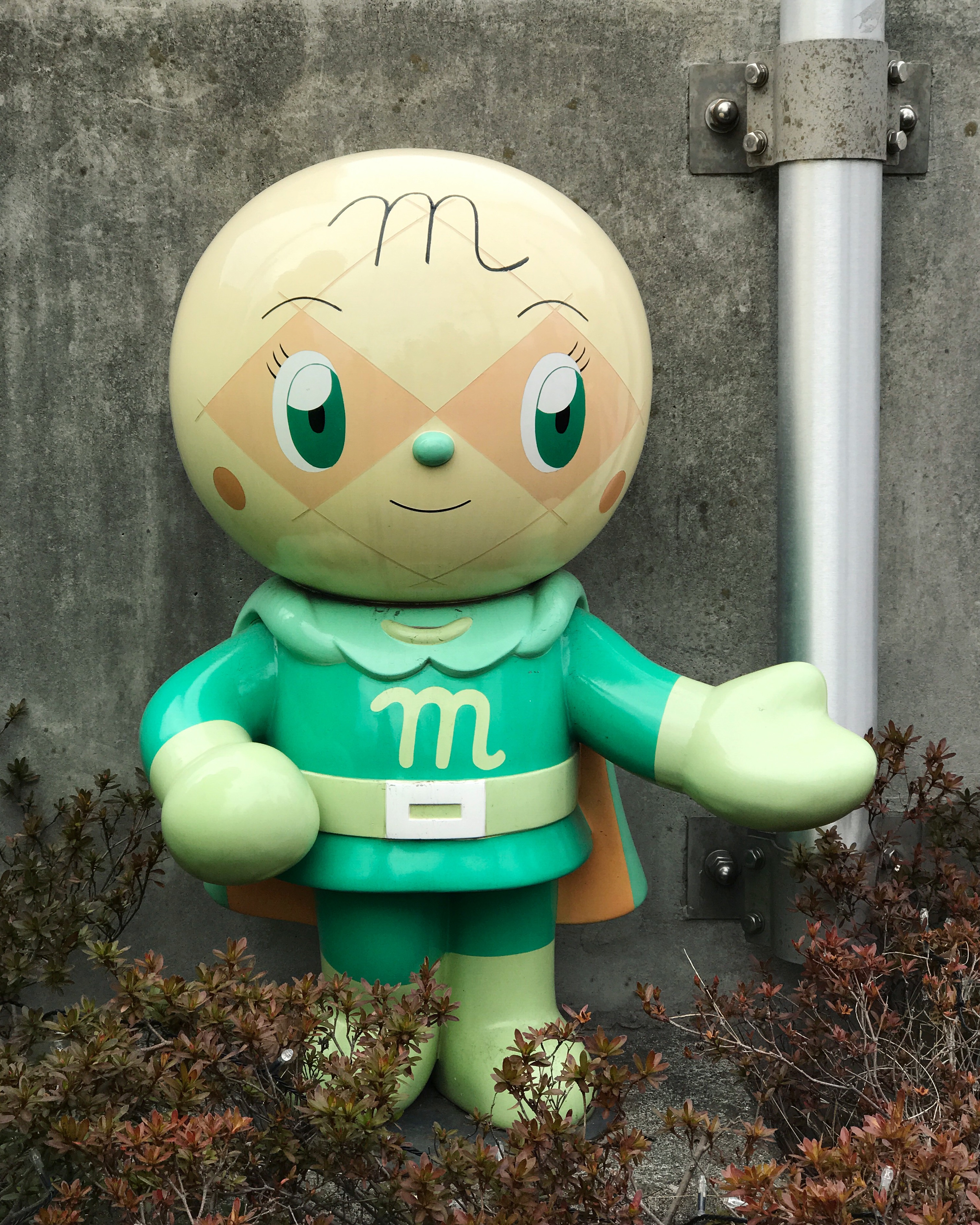 Melonapanna. She is Anpanman's friend, and her head is made of melon bread (pan = bread) and yes, melon bread is a thing in Japan! She is softhearted and caring, and makes bad guys woozy with affection.
Shokupanman. Another of Anpanman's friends. His head is made of sliced white bread (shoku pan). He is handsome, level-headed and kind, but also a little narcissistic. When he's not helping Anpanman, his job is serving lunch to schoolchildren.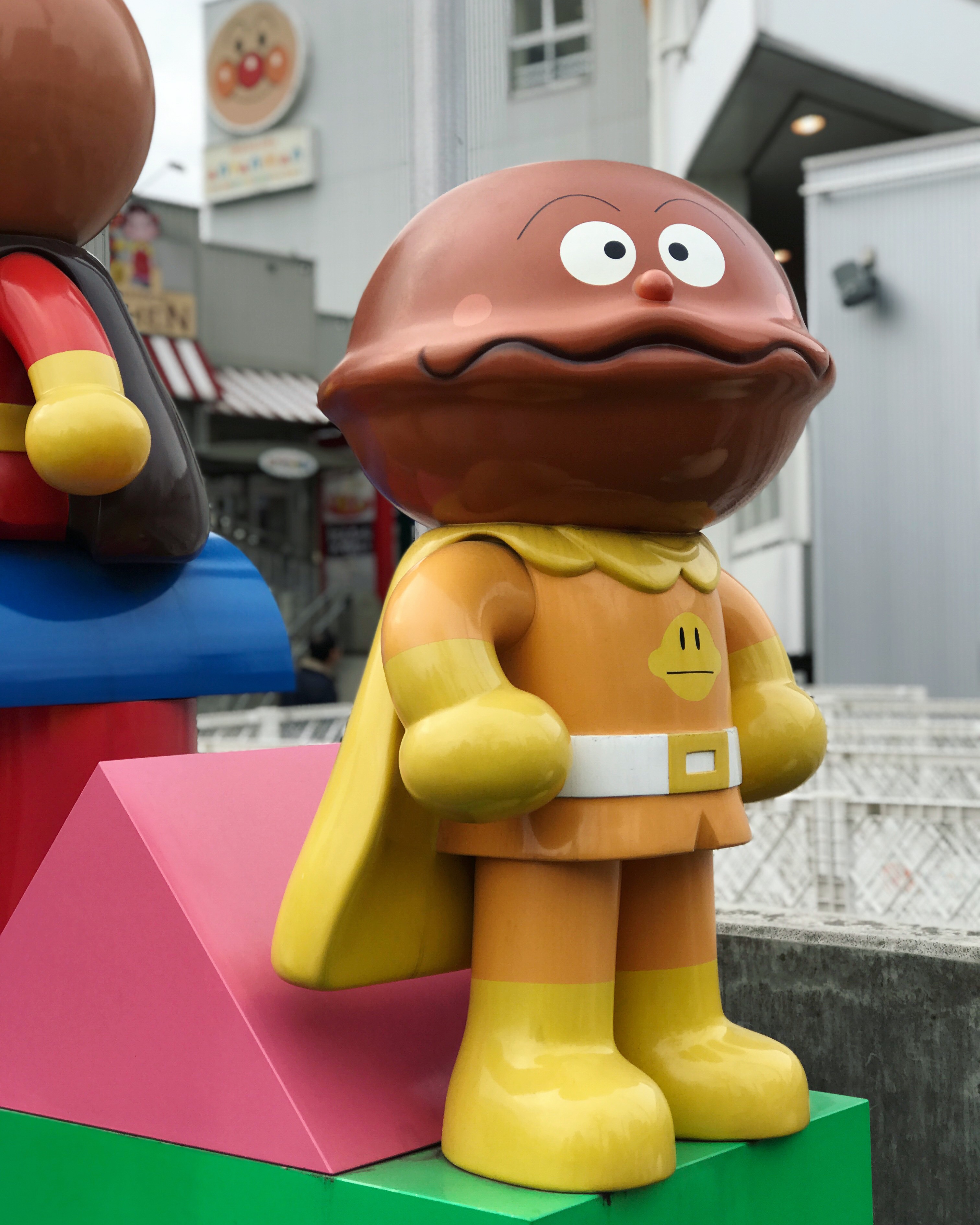 Currypanman. Another of Anpanman's friends, his head is made of currypan, a bun filled with hot curry. He is quick tempered on the surface, but also kind and sentimental. He can use the hot curry in his head as a weapon to burn villains.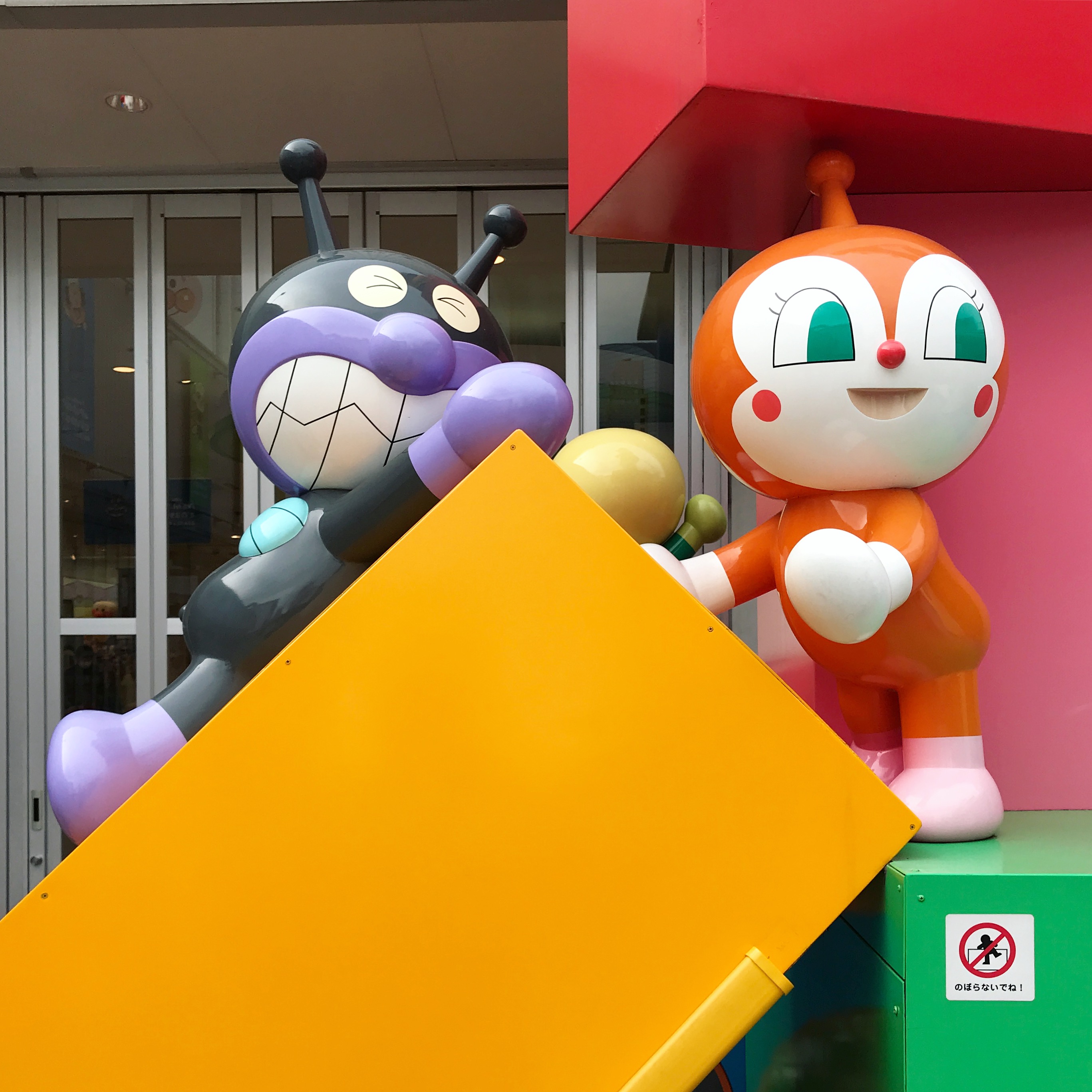 And here are two of the villains. On the left, Anpanman's main adversary, Baikinman, the leader of the villains. His name translates as 'Bacteria Man'. He wants to destroy Anpanman and spread bacteria all over the world. He has a weakness to soap. On the right is Dokin-chan, his female partner in crime. She is selfish and greedy, but sometimes shows kindness and has a crush on Shokupanman.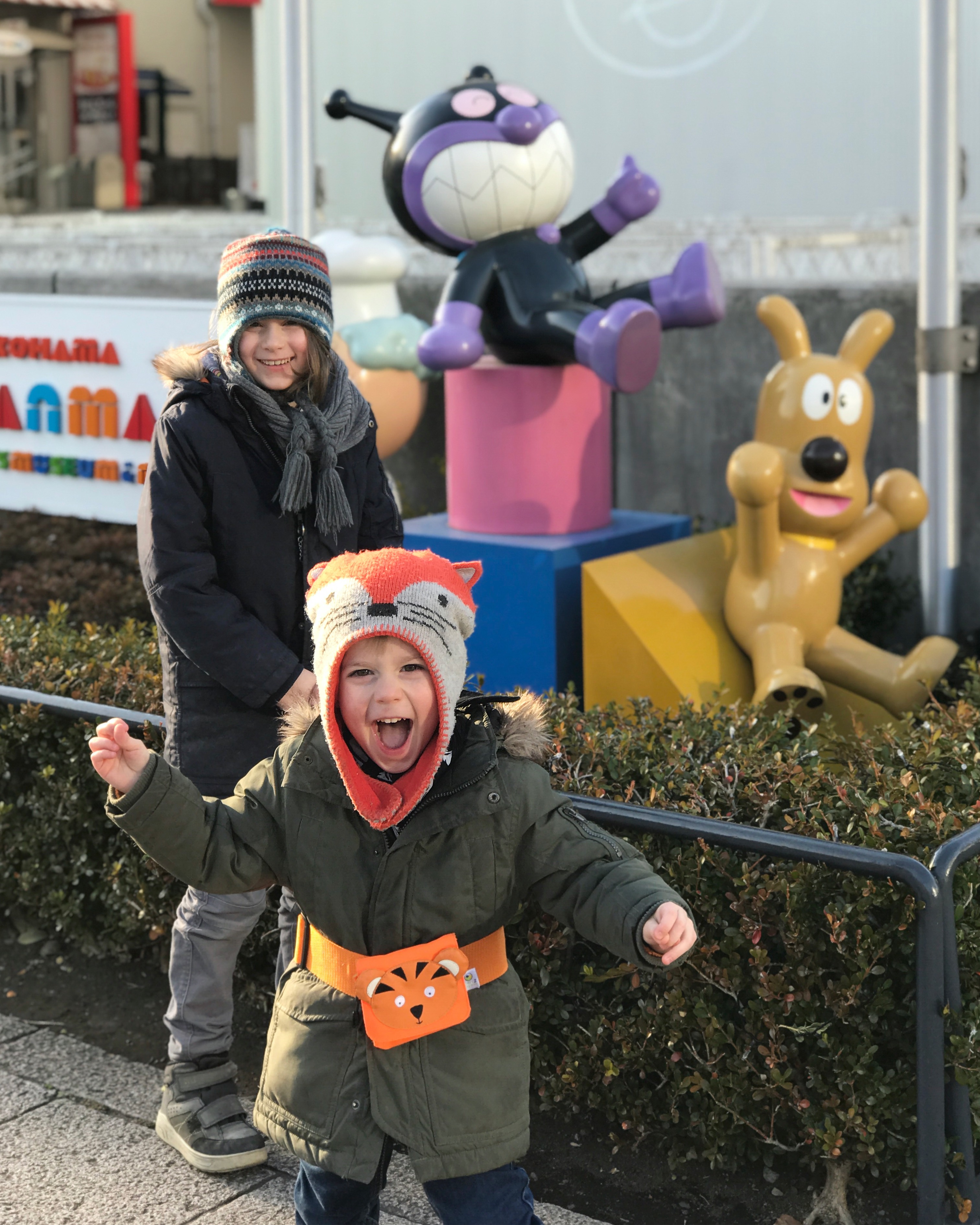 So there you have it – Anpanman! Your life will never be the same again.