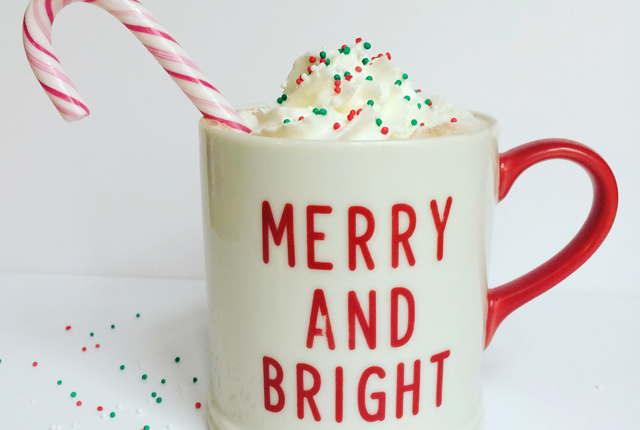 Peppermint Hot Chocolate
Merry Christmas everybody! It's Christmas Eve, which here in Germany means that the Christmas celebrations start today. This afternoon we'll be going to church, afterwards we'll be opening presents, and for dinner we'll have potato salad and sausages. Another Christmas Eve tradition in our family, is watching the Muppets Christmas Carol, with a nice mug of hot chocolate. And since it's a special day, we like to make the hot chocolate a little bit special too. One of our family favourites is peppermint hot chocolate – though I have the feeling the fact the kids get a candy cane to go with it, may have something to do with it, lol.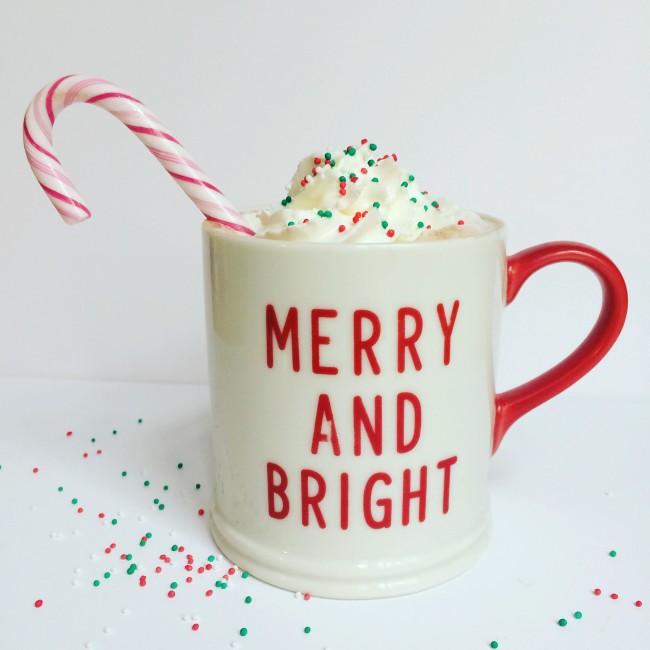 I've shared the recipe here with you, and a bit further down you'll also find an alternative suggestion for the adults, once the kids are in bed.
Ingredients
(makes 1)
250ml milk
2 heaped teaspoons unsweetened cocoa powder
1 teaspoon sugar
peppermint essence
whipped cream
a peppermint candy cane
sprinkles (optional)
Directions
Heat up the milk in a pan, taking it off the heat just before it boils.
Whisk in the cocoa powder until it fully dissolves.
Stir around 1 teaspoon of sugar, adjusting the quantity depending on how sweet you like it.
Add in a couple of drops of peppermint essence. It's best to do this a drop at a time, and taste in between, as it's quite a strong flavour and you don't want your hot chocolate tasting like toothpaste!
Squirt a generous helping of whipped cream on top.
Stick in a candy cane.
Add some sprinkles on top, if you have some to hand.
Enjoy!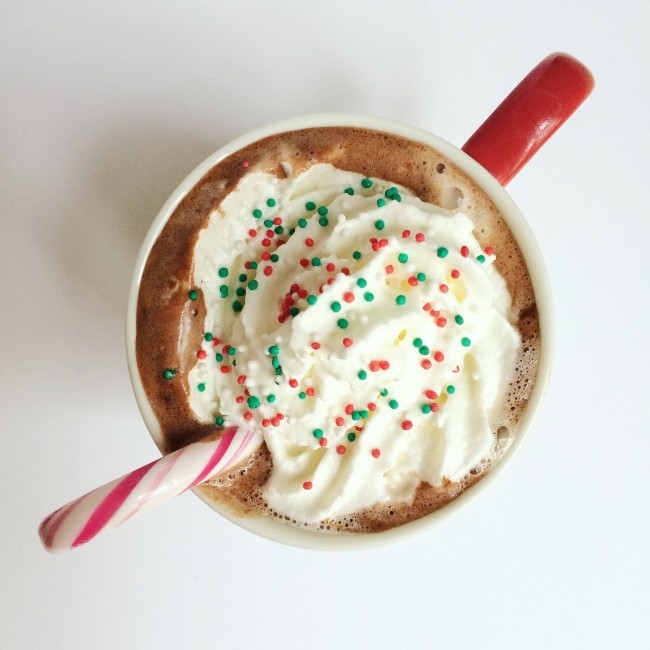 Variation
For an adult variation on a decadent hot chocolate, ditch the candy cane and peppermint essence in favour of a shot – or two – of Baileys, and swap the sugar sprinkles for a dusting of cocoa powder. Merry Christmas!