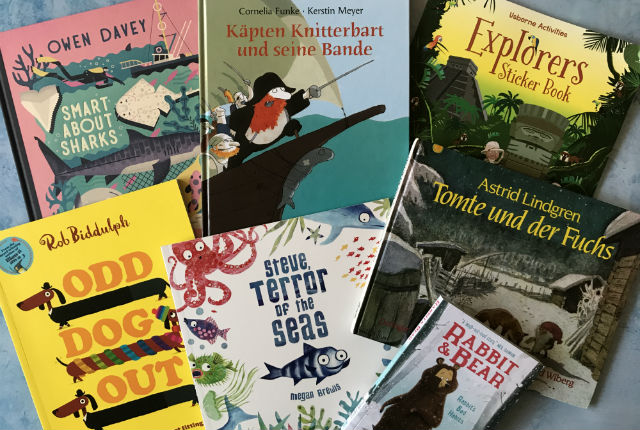 Mr Fox's Christmas Book Haul
After his big brother did a Christmas Book Haul last week, Mr Fox also wanted to do one for his books. And then he got all shy and changed his mind, which is absolutely fine since I never push my boys to take part in the blog if they don't want to. But then he got upset because now he wasn't going to be in a video. Bless him. In the end we found a solution he was happy with – he helped me to introduce the video, and then I took over for the rest. To cut a long story short, if you want to see what fabulous books Mr Fox got for Christmas, click play on the video below!
If you enjoyed the video, I'd be really grateful if you would subscribe to my channel. Thanks!
List of Books:
*In the video I mention that we have done a review of the first book in the Rabbit & Bear Series. This one here is in fact the first book – what I meant is we reviewed the first book in our Rabbit & Bear collection, which was actually the third in the series.
Did you get any great kids books for Christmas? Let me know in the comments below!
---
Please note that all the book links in this post are Amazon affiliate links. That means if you buy any books via these links, I receive a small percentage – at no extra cost to you! – which helps to keep this blog running!