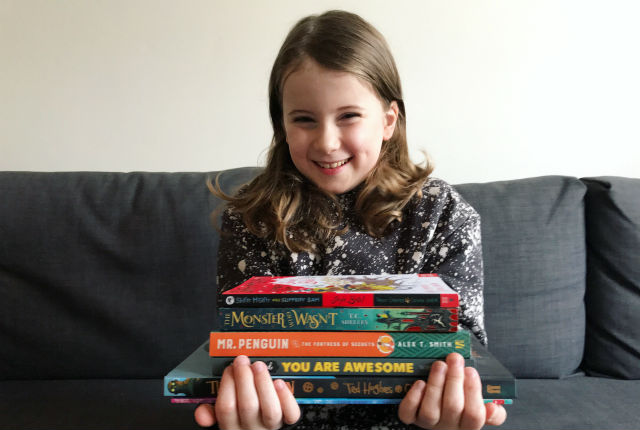 Oskar's Birthday Book Haul
So, the boys' birthdays were a couple months ago now, but Oskar really wanted to do a short book haul video because he's loving all the books he got and wanted to share them with you.
If you enjoyed the video, I'd be really grateful if you would subscribe to my channel. Thanks!
List of Books:
Notes: The unicorn picture book was actually a prize in a Twitter giveaway, from Katy Halford, but it arrived just in time for his birthday so Oskar considered it a birthday present. Thanks again Katy! Also, you might notice Oskar mentions he saw the Shifty McGifty authors at the Edinburgh Book Festival "this year" – that was of course last year, since it always takes place in Summer. It think he had just forgotten it's a new year now.
Check the BOOKS section on the blog for more great kids book recommendations! 
---
Please note that all the book links in this post are Amazon affiliate links. That means if you buy any books via these links, I receive a small percentage – at no extra cost to you! – which helps to keep this blog running!