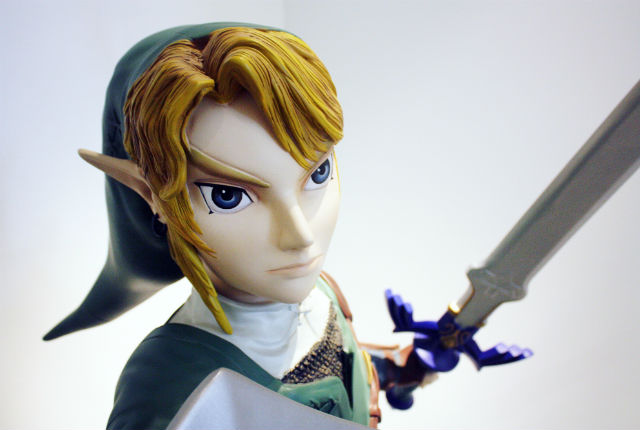 {Berlin} Game On at the Computer Games Museum
Happy Museum Monday! Today I have a fun museum to share with you, that we visited during our time living in Berlin: the Computerspielemuseum (or Computer Games Museum in English). The museum claims to be Europe's first museum for video and computer games, with over 300 exhibits including rare originals, playable classics and digital art works. At the entrance visitors are greeted by life size figures from popular games, as they enter their historical journey to explore the world of the "homo ludens digitalis". As the museum says on its website, " With you on board, an entertaining journey through the 21st century can begin."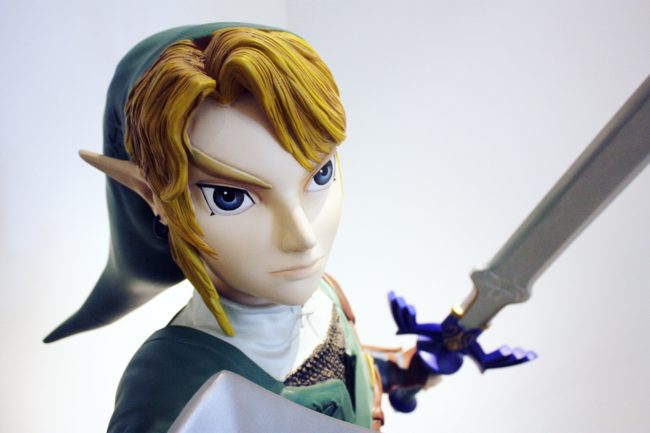 The museum's permanent exhibition, "Computer Games – Evolution of a Medium", covers the cultural history of computer games from their pre-digital roots to the virtual play environments of today. As well as major milestones in the invention and development of computer games, the museum also addresses questions about the significance of play and games for our culture, going as far back as the Olympic athletes of ancient Greece.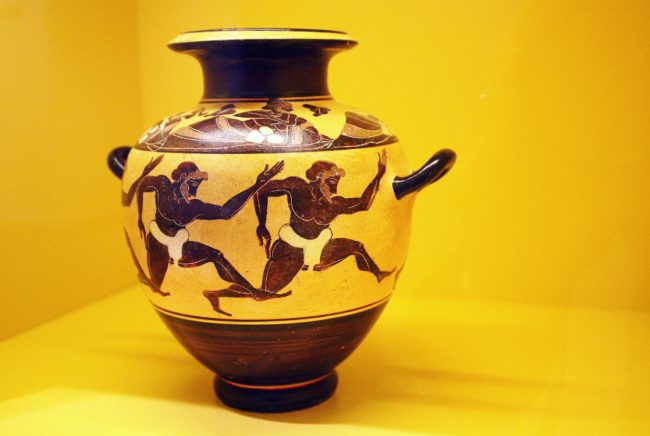 But we quickly move forward in time, through the history of role play games such as Dungeons & Dragons, the very first chess playing machines and slot machines, to the invention of moving images and film which brought game playing in to a whole new era. Important gaming milestones get a mention, such as the invention of home computers or the 'birth' of Pac Man, and die hard fans can geek out over the "Wall of Hardware".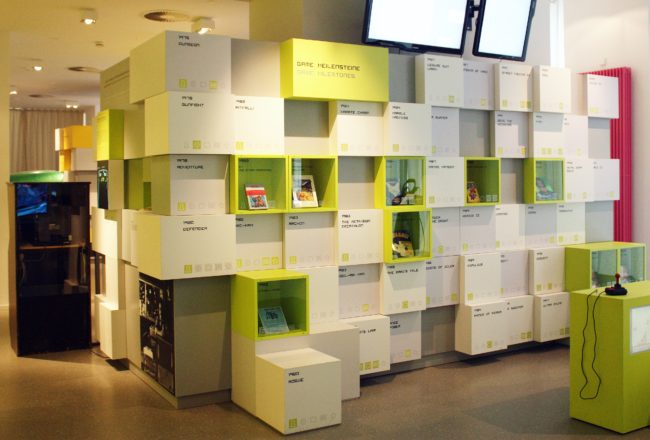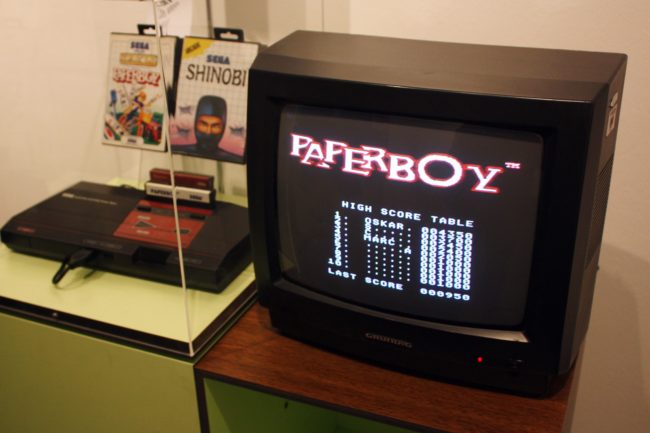 My husband was very excited to discover his very first computer – a ZX81 – on display, and I promised him to include a picture of it in this post: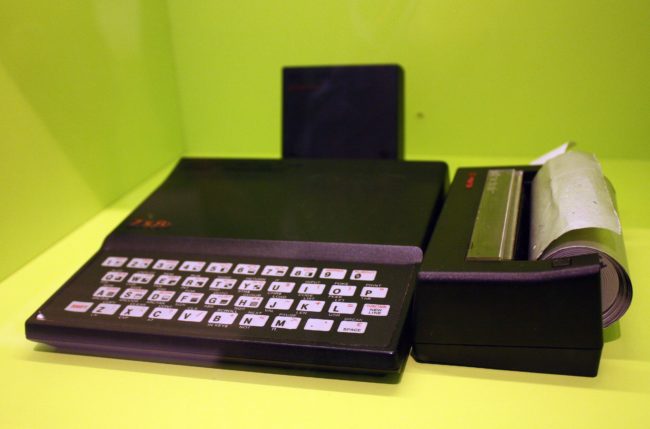 Once you have finished geeking out, it's time to play! There's a host of games and interactive installations to try out, covering all aspects of computer game history and development, including virtual spaces and the design of visible game environments, digital sounds and computer game soundtracks, rhythm and body control, and games that involve seeing, listening, interacting, narrating.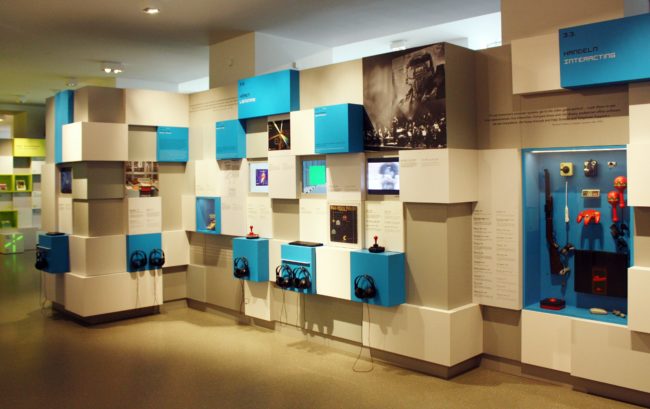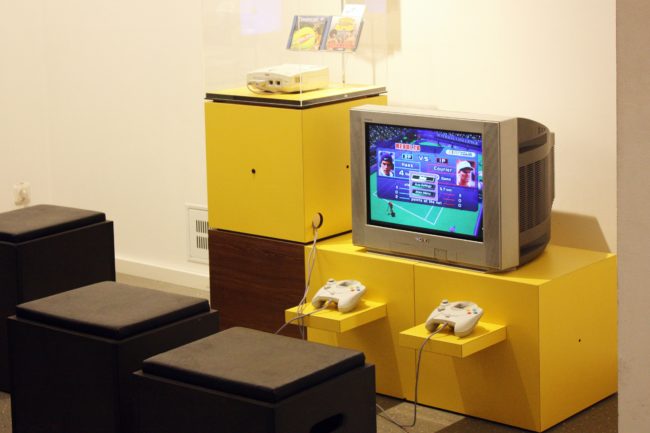 Here are father and son having some classic bonding time: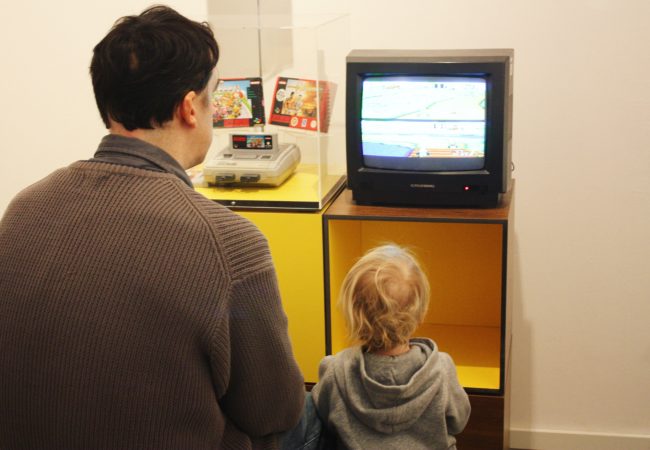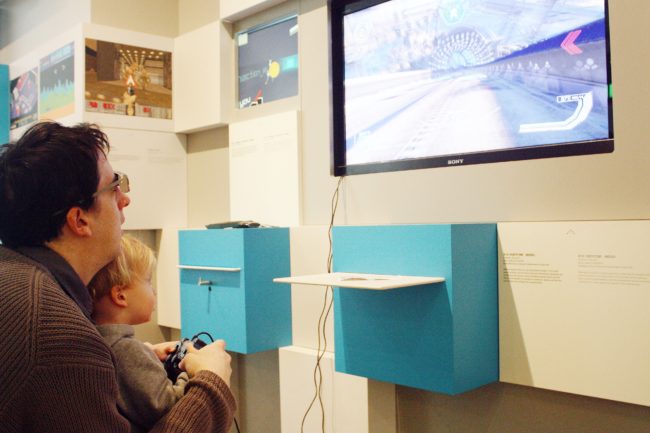 One of the highlights for me were the classic arcade games, which seemed popular with all visitors from the youngest to the oldest. I observed one lady, who was probably in her late sixties, who could hardly tear herself away from Space Invaders, and a father and son duo who monopolised Gauntlet for pretty much our entire visit. We ourselves spent a fair amount of time on Donkey Kong.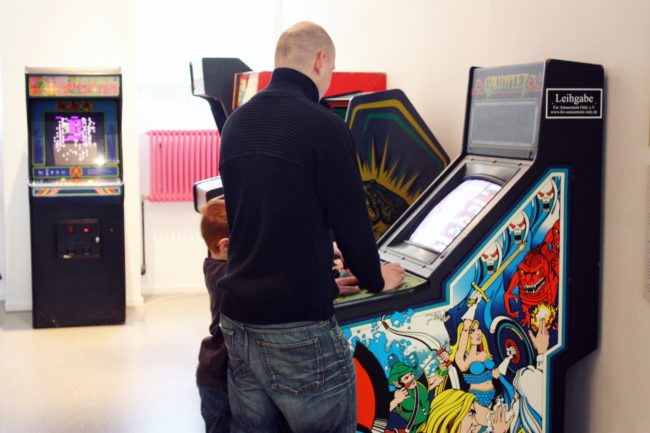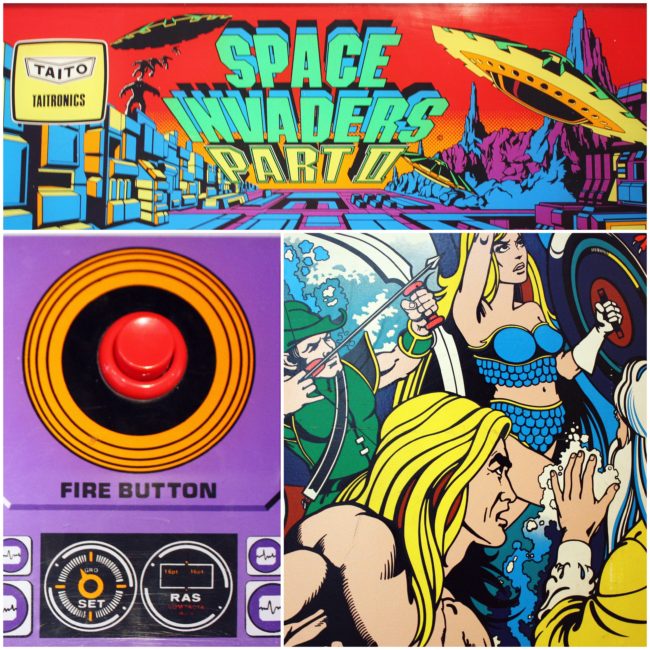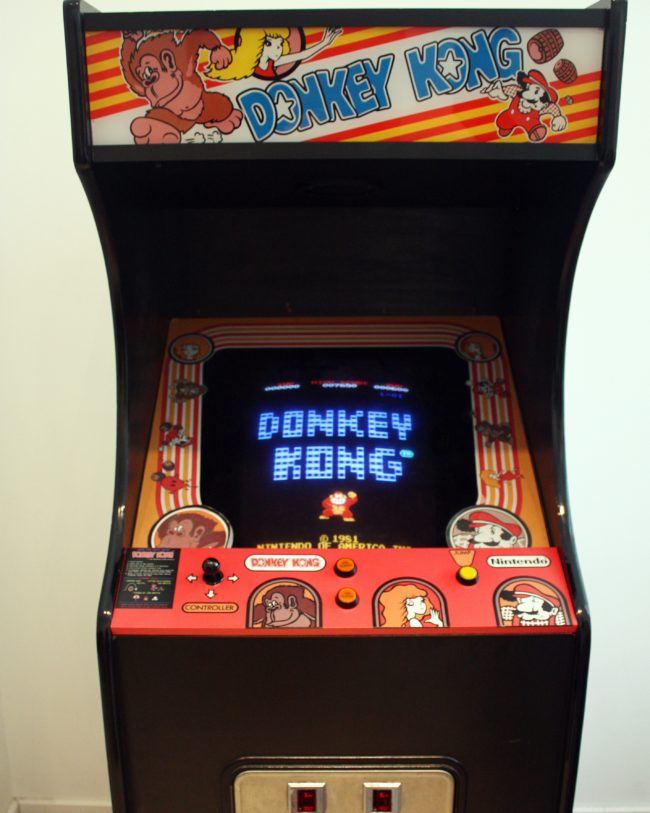 I probably spent most time on the dance pad, partly because it was fun, and party due to the fact that Oskar – who was 2.5 at the time –  needed my help as he wasn't heavy enough to do it on his own. Let me tell you, jumping around in time to Gloria Gaynor whilst stemming my 12kg heavy offspring on my hips was no easy feat!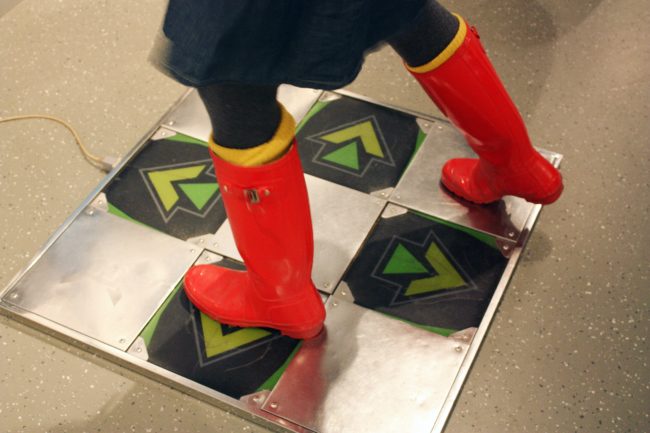 Another really cool feature was the giant joystick which, as the museum so nicely puts it, is "not something you can operate with your pinkie". But climbing up alongside it to fully embrace the interactive experience – and embracing it is about the only way you're gonna get that joystick to do what you want – it absolutely allowed, as long as you take off your shoes.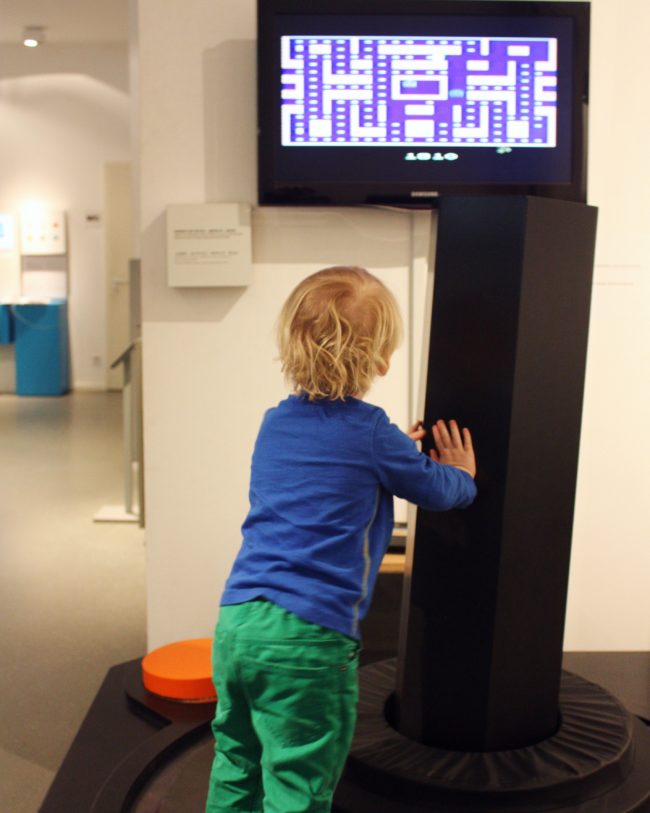 The exhibition concluded with a look at online gaming and the global village. Did you know that South Korea has the highest percentage of internet connections per capita followed by Japan, with North America in third place. Some more information on how games are produced – including educational games and simulators – as well as a nod to the impact of gaming on health and addiction, rounds off the story.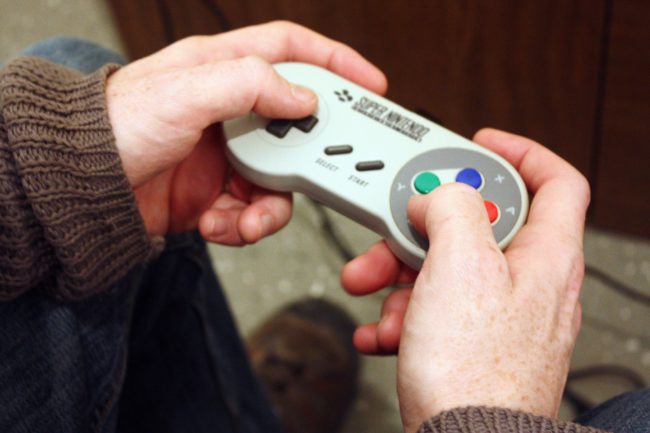 It's been a good few years since we visited, but looking at their website, everything we enjoyed and have shared in this post still seems to be there. Oskar was 2.5 at the time, and even though not everything was relevant to him really enjoyed himself and we stayed a good while. It's a really good museum to take older kids to though, especially if they are in to computer games, or are not interested in more traditional museums. At the time of writing, tickets are 9 Euros for adults and 6 Euros for concessions, and there are family tickets available too. Considering how long we stayed, I think it was good value for money. You can check for up to date prices and admission times on the museum website, which is available in English too – as is the interpretation in the exhibition.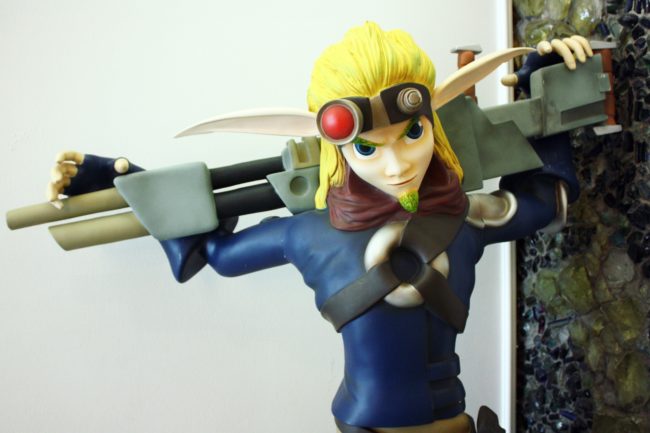 Whether you're a die hard computer game fan or just enjoy the occasional round (or two, or three) of Mario Kart, the Computerspielemuseum offers something a little different and it's well advised to give yourself at least a couple of hours. At this museum it's definitely not game over, but game on!