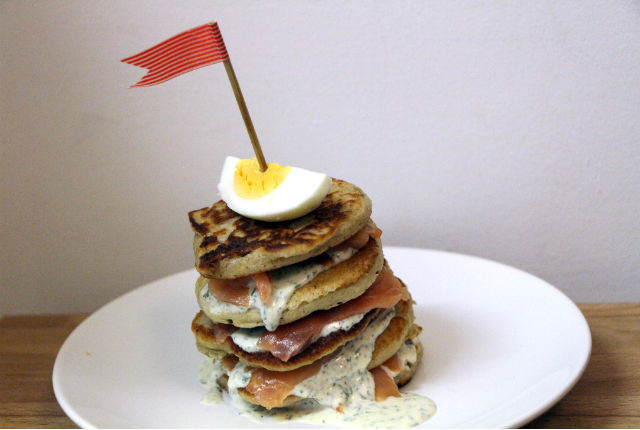 Mini Buckwheat Pancakes
Throw your hands in the air and shout "Yeah!" if you love pancakes! Well you're in luck, as it's Pancake Day today! How about doing something a little different this year, and making a whole plate full of mini pancakes?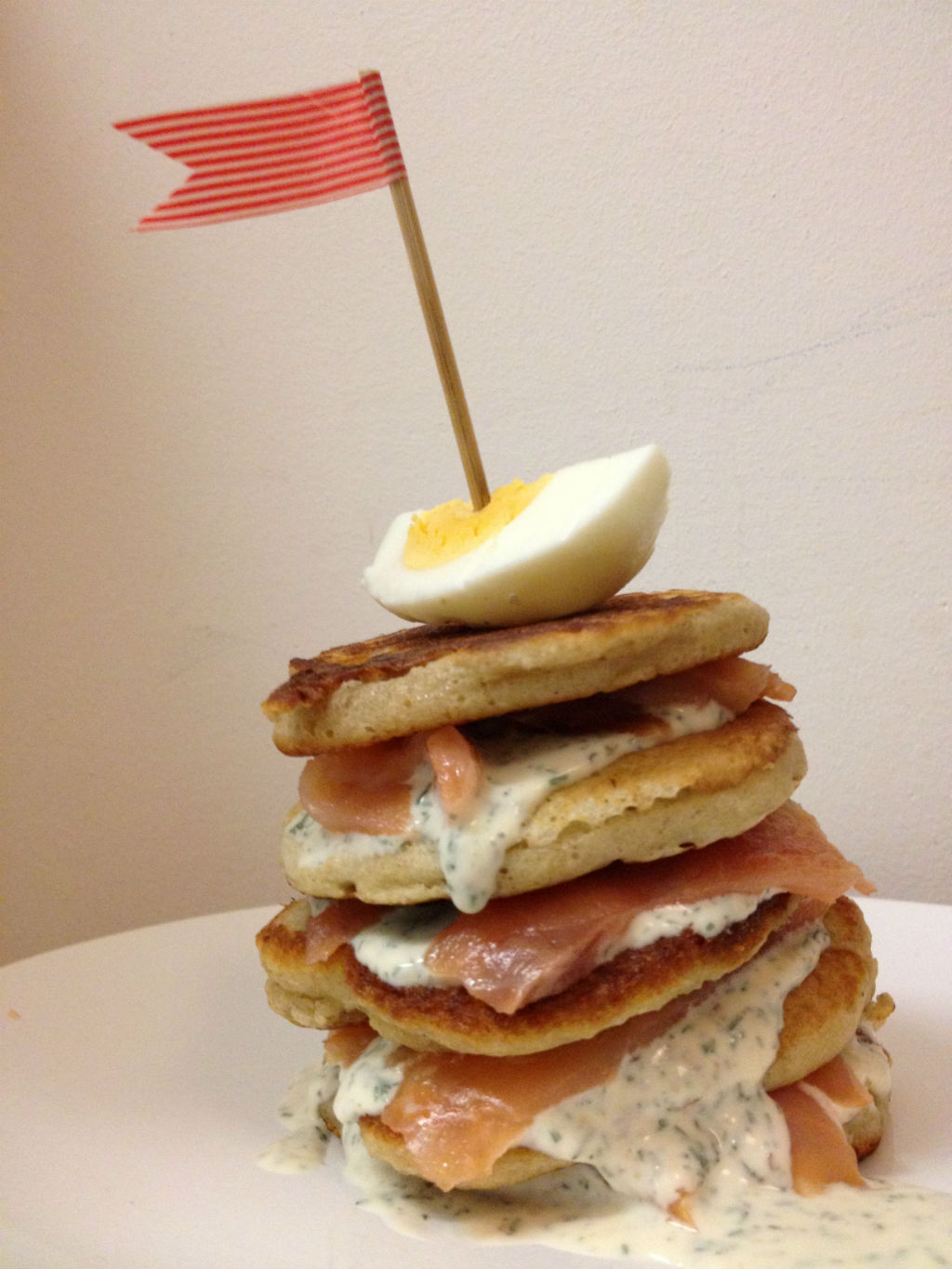 This mini pancakes, a.k.a. blinis, are easy to throw together (though the recipe does include 30 mins resting time, so don't leave it until last minute!), and as they are made with buckwheat they are gluten free too.
Ingredients (makes 18-20)
150g buckwheat flour
1 sachet dry yeast
pinch of salt
200ml lukewarm milk
2 eggs (yolks & whites separated)
vegetable oil for drying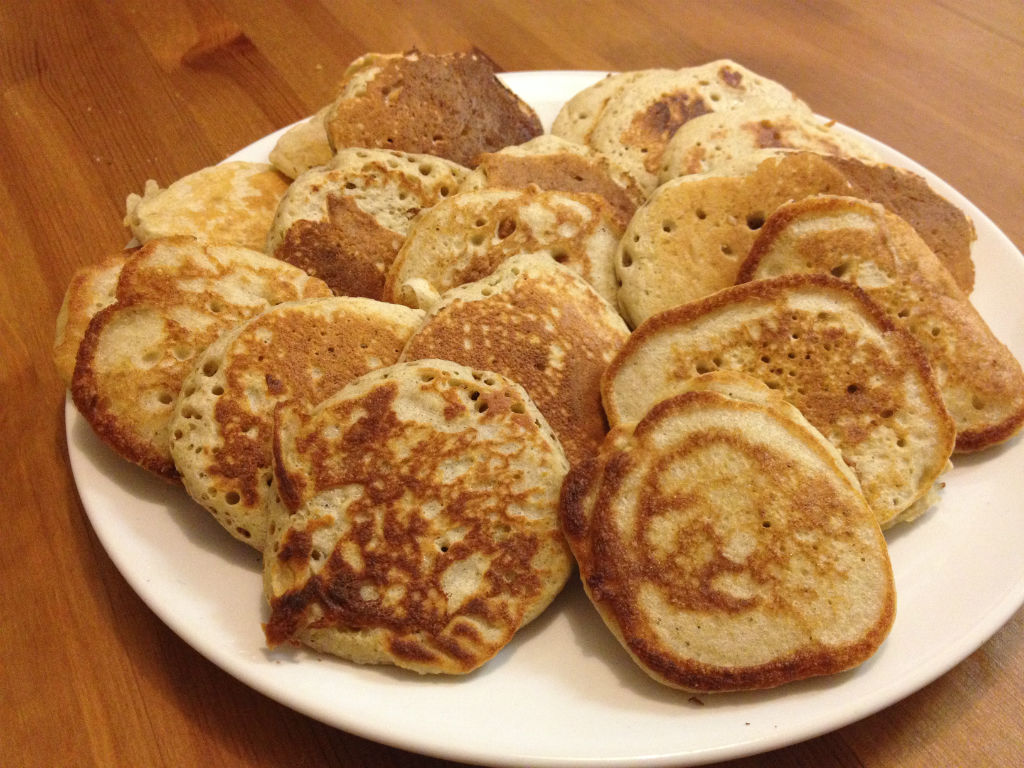 Directions
Mix together the flour, yeast, salt, milk and egg yolks in a large bowl.
In a separate bowl, whisk the egg whites in to stiff peaks, then fold into the mixture with a metal fork or spoon.
Leave the mixture to rest uncovered somewhere warm for 30 minutes.
To cook the pancakes, heat up some vegetable oil in a frying pan, and dollop in one tablespoon of mixture per pancake. Flip them over after a few minutes, until they are golden from each side. Unless you have an enormous frying pan, you'll have to do this in batches. Also, keep a close eye on them as mini pancakes burn very quickly.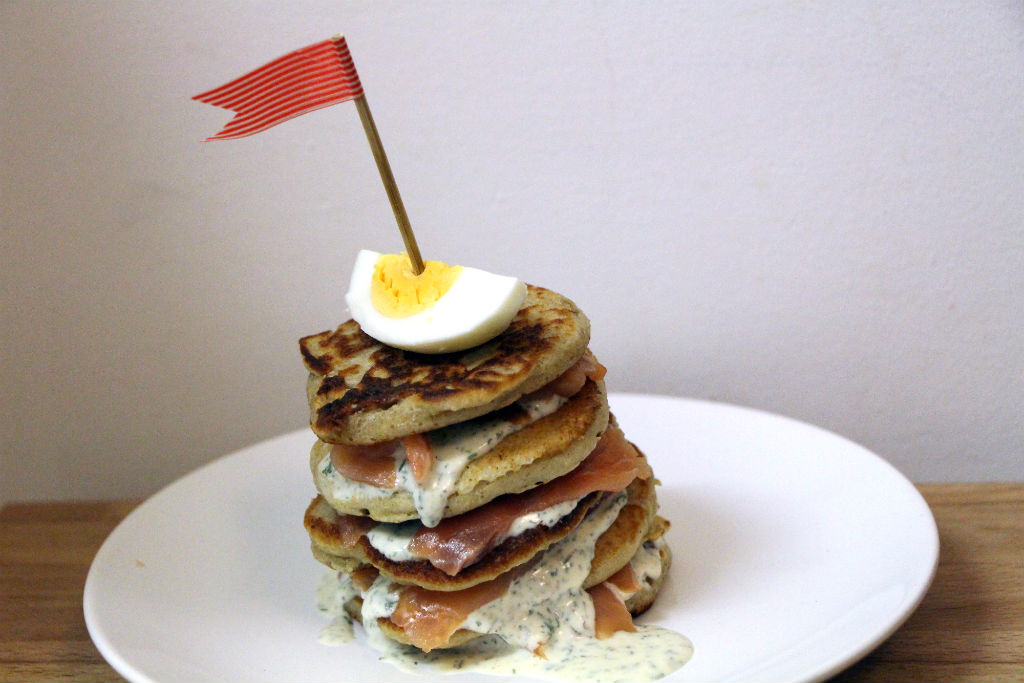 Personally, I find that these buckwheat pancakes taste best with a savoury topping. My 8 year old really loves smoked salmon – I think he gets it from me – so here I layered up a couple on pancakes with slices of smoked salmon and a quick sauce made from creme fraiche, some chopped up fresh dill, and a little salt and pepper. My younger boy turned his nose up at this and had some cream cheese instead, though we all topped out little stack of mini pancakes with some hardboiled egg!
As the batter for these pancakes is plain though, i.e. neither sweet not salty, you can have the pancakes with pretty much any of your favourite toppings – sugar & lemon juice, chocolate spread, jam. Their size also makes them perfect for dipping, and my younger boy in particular loves a plate full of these served with a little bowl of honey to dip them in. How do you like your pancakes?
Tip: Make extra pancakes so that you can enjoy some for breakfast the next morning! These were the perfect size to warm up in our toaster.
For more yummy pancake recipes, check out our other pancake posts!