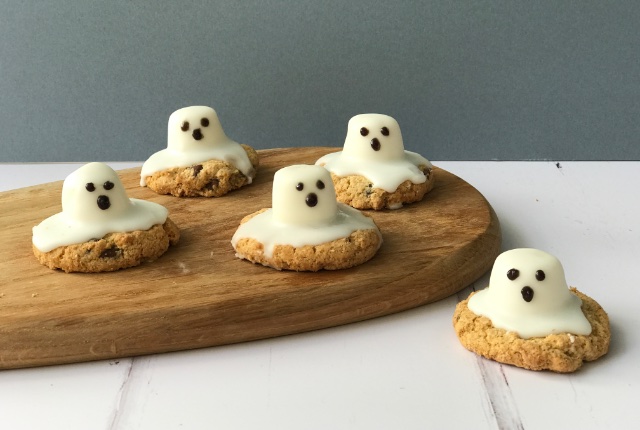 Marshmallow Ghost Cookies
I've got a really easy Halloween cookie recipe to share with you today. In fact, it's so easy, does it even deserve to be called a recipe? Consider it more of a Halloween cookie inspiration – they just require a little assembly.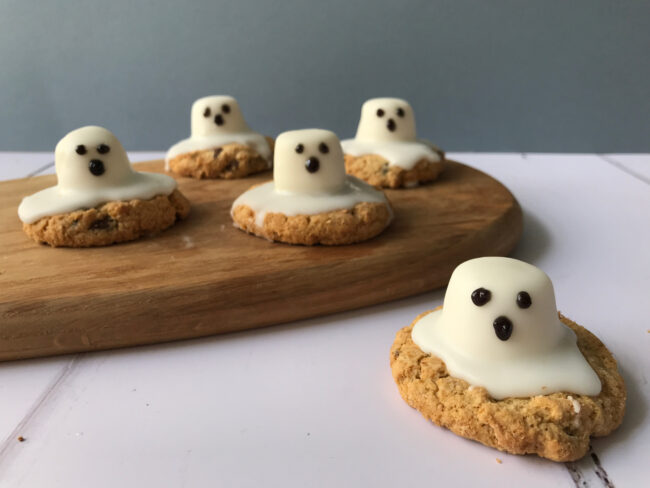 Ingredients
8-10 cookies. We used Sainsbury's gluten free chocolate chip cookies, but you can use any cookies you like or even bake your own (I think our chocolate cookies would work well).
8-10 marshmallows. White work best, but we already had an open packet with more pink than white left so we used a few pink ones too.
150g icing sugar
2-3 tablespoons of tap water
black icing pen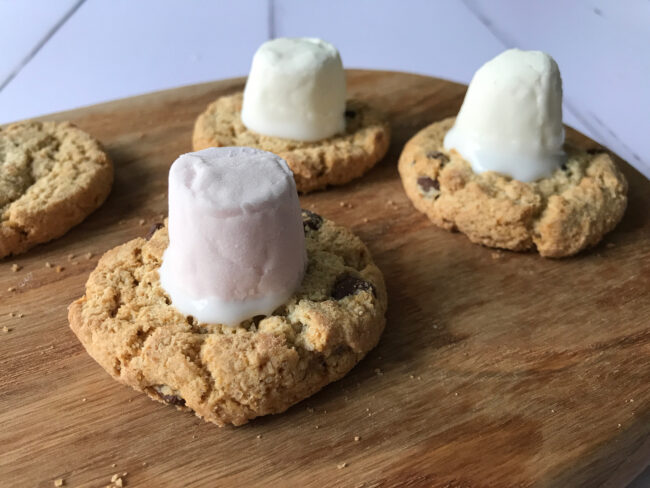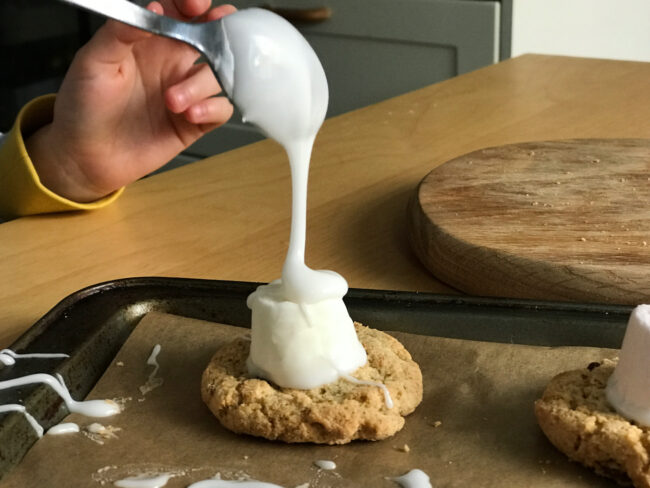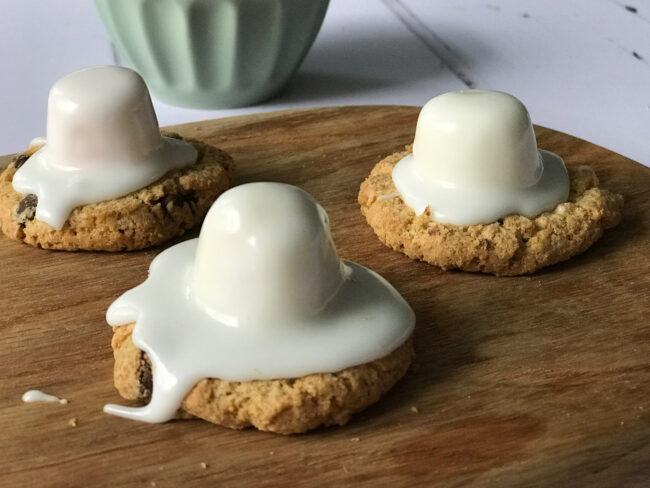 Directions
Mix the icing sugar with the water in to an icing paste. Add the water bit by bit because you don't want it to get too runny. You want it just runny enough to be able to drizzle it on to the cookies.
Dip a marshmallow in the icing and place it in the middle of a cookie to stick it down.
Drizzle icing over the top of the marshmallow with a teaspoon and let it run down the sides until the marshmallow is covered.
Repeat with the other cookies and marshmallows, then leave them to let the icing set.
Once the icing has set, use the black icing pen to draw faces on the ghosts.