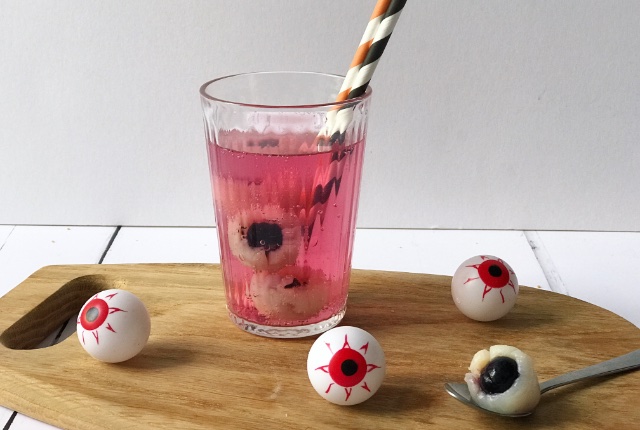 Halloween Eyeball Mocktails
Since guising (as we call trick-or-treating here in Scotland) is off the cards this year, I've promised the kids a spooky Halloween dinner instead, and we're going to make some Halloween mocktails. These eyeball mocktails are not as creepy as it sounds though, the eyeballs are just lychees with blueberries. We gave the drinks a trial run last week.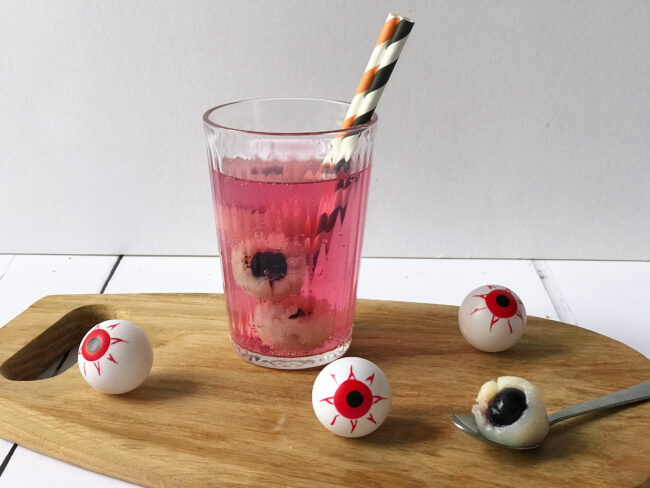 Ingredients
Tinned lychees
Blueberries, fresh or frozen
Sparkling elderflower drink (or you could use clear lemonade)
Cranberry juice
The lychees were a little tricky track down, but we would some at our local Asian supermarket.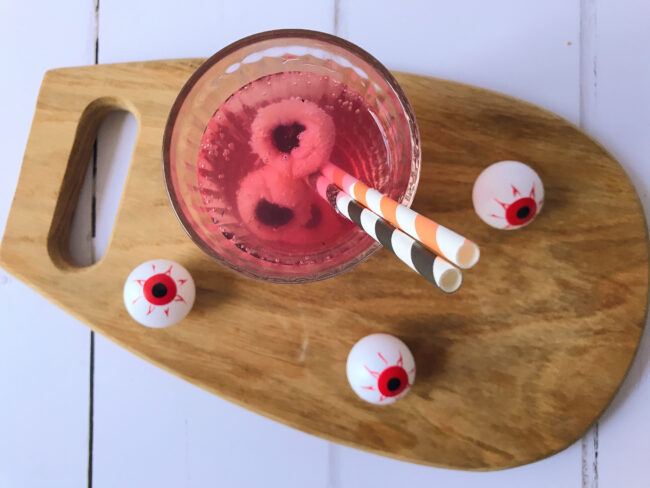 Directions
Place a blueberry in the middle of each lychee, and pop them in a glass. You'll want about 3-4 per glass, depending on the size of your glasses.
Fill the glass three quarters full with the elderflower drink or lemonade.
Add enough cranberry juice to make the drink go a little red, but still transparent enough that you can see the 'eyeballs' floating in it.
Add some cute straws to serve if you have any.
Safety tip: For younger children, we recommend taking out the lychees after serving the drinks and cutting them up, to avoid any choking hazards.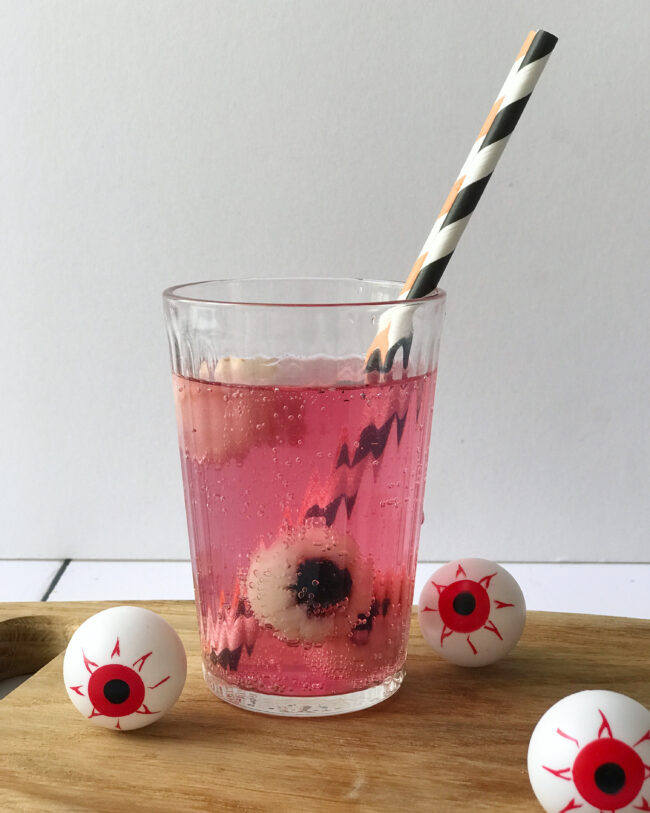 We'd love to see your photos if you make these Halloween mocktails, so please feel free to tag us on Twitter or Instagram. Check out our other Halloween posts too!