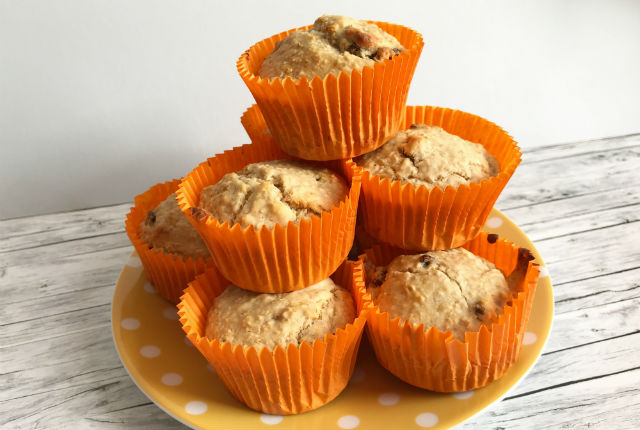 Lunchbox Muffins
We've gotten in to a really bad habit recently of packing ready made snacks in to my son's school bag in the mornings – oat bars, yogurt raisins, fruit leather, that kind of thing. It was meant to be a once a week treat, but it's kind of taken over and while they are mostly healthy-ish, I'd rather give him something that's home made and less processed, with less unnecessary packaging, and that also works out cheaper. Say hello to the lunchbox muffins! These are nut free (the school has a strict no nut policy), refined sugar free, and also a bit denser than regular muffins which means they don't crumble as easily (if your child has ever opened their lunchbox to find a pile of crumbs where a muffin used to be, after being bashed about for half the day, you'll know why this is important!)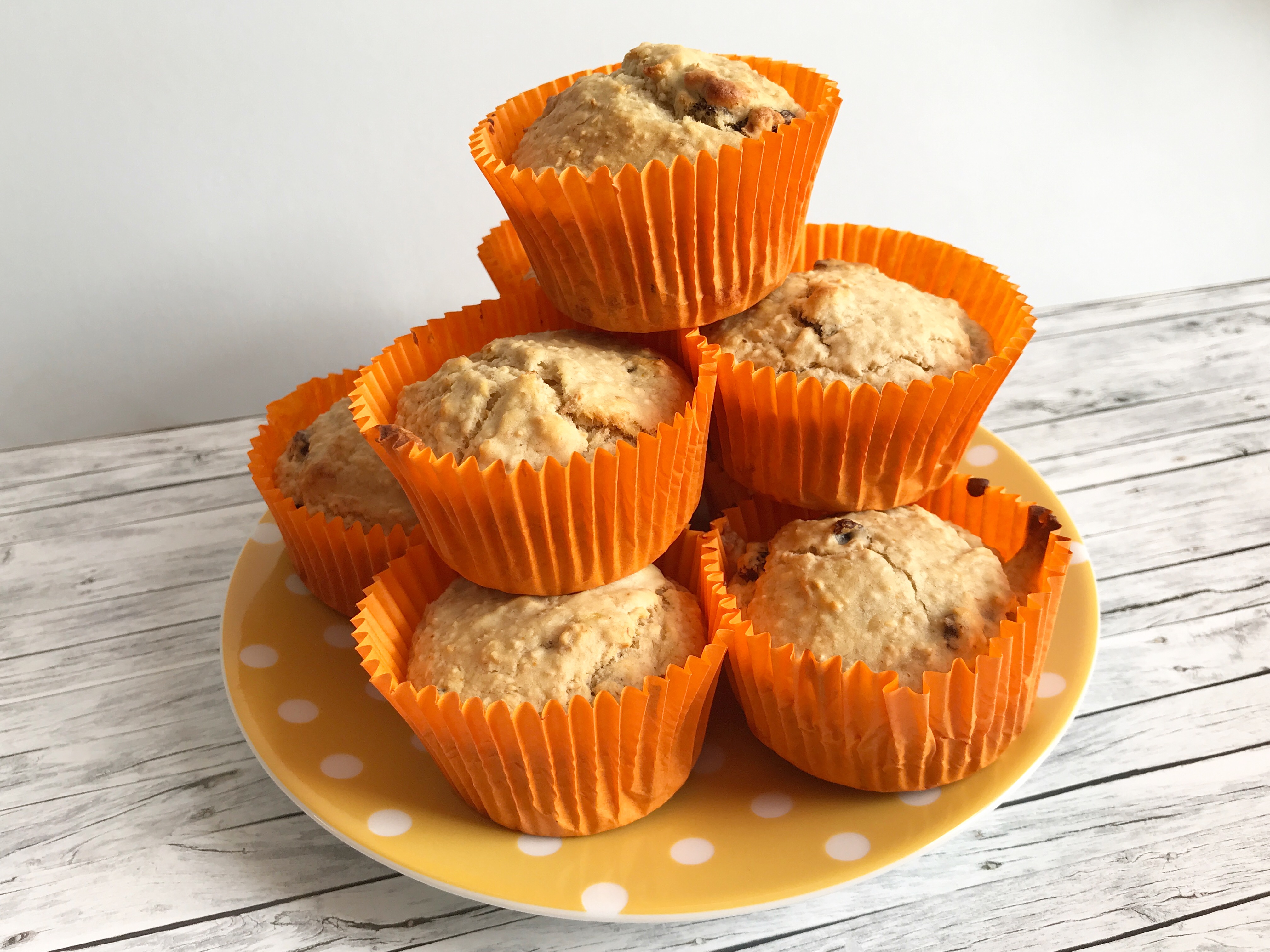 Ingredients:
(makes 12 muffins)
2 bananas
2 eggs
1 cup of oatmeal
1 cup of all purpose gluten free flour*
1 heaped teaspoon of gluten free baking powder*
2 tablespoons of honey
1 large handful of raisins
* I use gluten free flour and baking powder in all my baking, but you could also use regular flour/ baking powder instead.
Directions:
Pre-heat your oven to 200 C (or 180C for a fan oven).
Mash up the bananas and mix with the eggs and honey.
Mix together the oatmeal, flour and baking powder.
Fold the dry ingredients in the wet ingredients until just mixed – don't over mix!
Fold in the raisins.
Line a muffin tray with 12 paper muffin cases, and distribute the mixture evenly.
Bake for 10-15 mins until started to turn golden.
Leave to cool for a few minutes, then transfer to a wire rack and let cool completely.