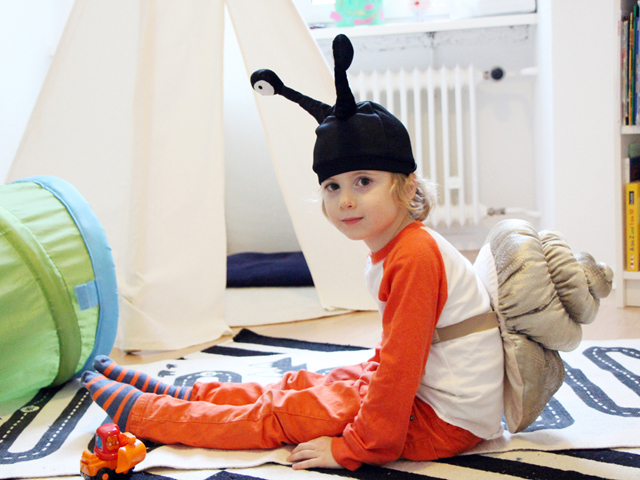 Ikea Hack: DIY Snail Costume
We are in the midst of Karneval season here in Germany (also known as Fasching or Fastnacht, depending which part of the country you're in), the weeks leading up to Lent. Although there are regional differences in how Karneval is celebrated, what they generally have in common are parties, street parades, and dressing up in colourful costumes. Since New Year, the shops have been full of clowns and pirates, cowboys and princesses, mask and silly hats of every kind, and much more. So I thought I would share one of our dressing up costume ideas with you.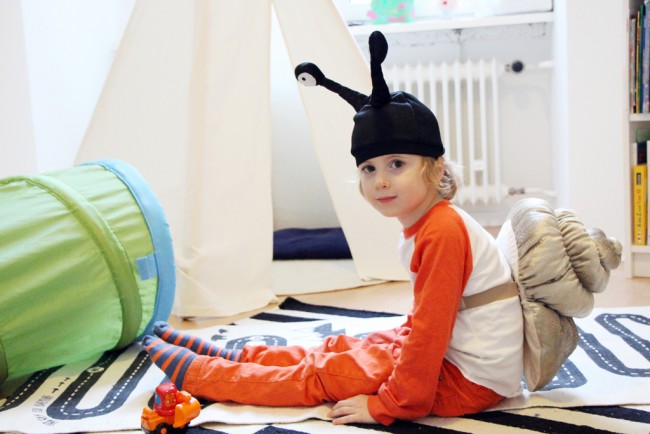 I have to admit, I'm very lazy. I try to just recycle whatever costume we had at Hallowe'en a couple of months before. Whilst ghosts, witches and vampires don't make much of an appearance at KArneval, The Boy has so far never really gone in for the spooky kind of Hallowe'en costumes, whereas superheroes translate quite well from one festival to the next. As do snails. Snails? As previously mentioned, last October we all went to a family day at Ikea for the launch of their new Lattjo kids range, where we had fun trying out all the new dressing up costumes. The Boy was particularly enamoured by the idea of dressing up as a snail, of all things. The Lattjo insect hat quickly became a snail hat, but there was much confusion when he discovered that the snail shell was also a hat. Here he is looking not very impressed: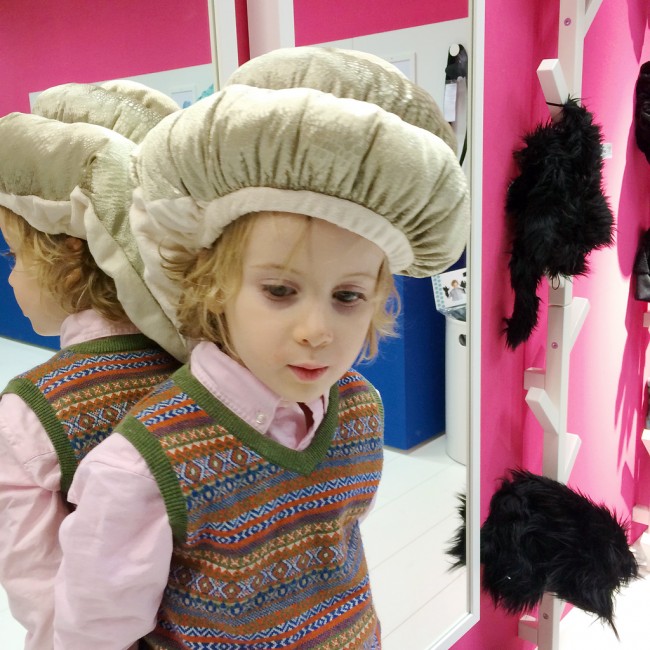 "A shell as a hat? That doesn't make sense. Snails don't have their shells on their head!"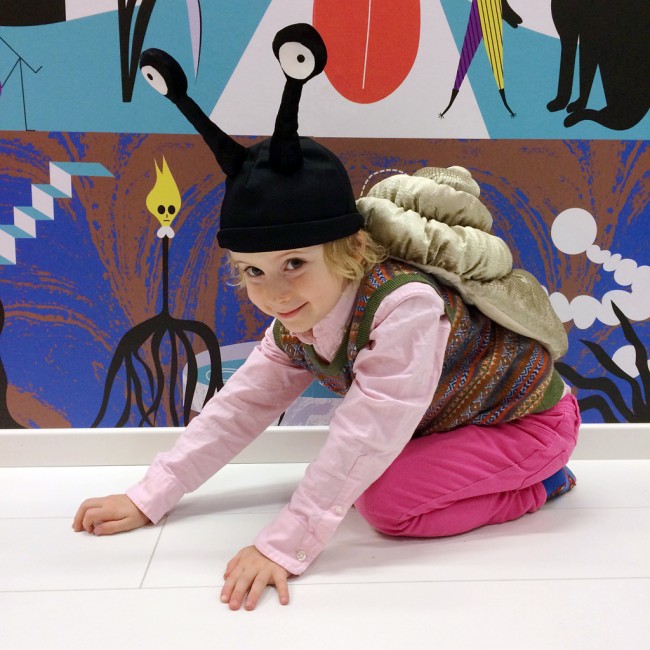 He makes a very good point. And he was quick to demonstrate where the shell should go (see above). The problem of course being, that unless you want to spend all of Hallowe'en or Karneval on your knees, the shell is going to fall off as soon as you get up. Not a big dilemma for The Boy though: " Can you sew me some string on it, mum, so I can tie it on my back?" So we hacked the hat shell in to a back shell! Here's how we did it: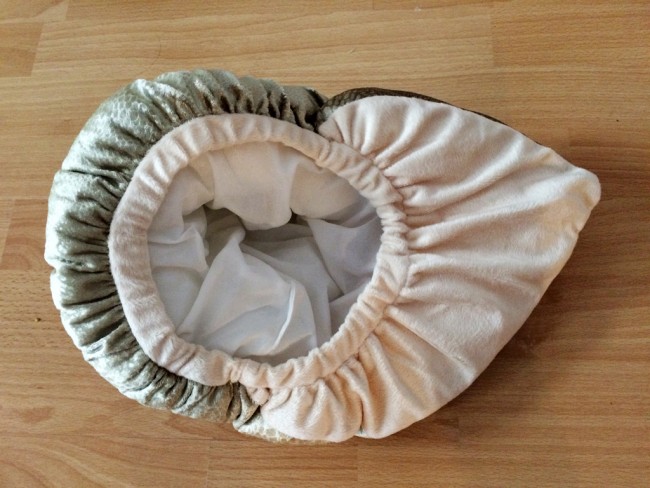 You will need:
– the shell hat
– some toy stuffing
– a piece of white or beige felt, slightly larger than the hat opening
– aprox. half a metre of white or beige elastic, 2-3cm wide
– aprox. 10cm of white or beige velcro
– needle and thread
Step 1: Fill the inside of the shell (i.e. the space where your head is meant to go) with toy stuffing.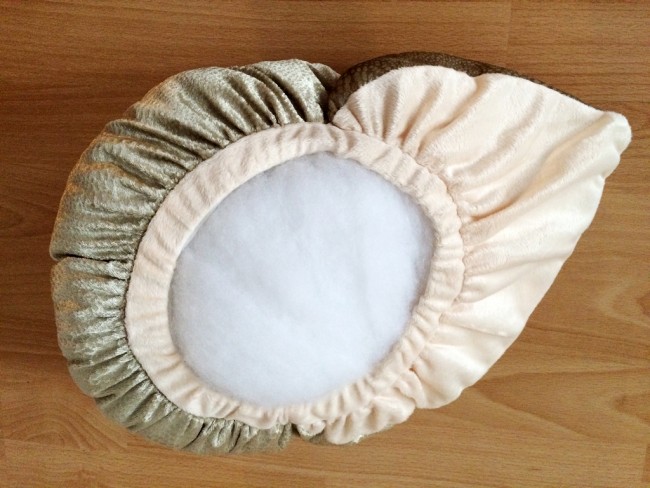 Step 2: Cut a circle of felt slightly bigger than the hat opening, and place it on top of the toy filling *underneath* the elastic rim.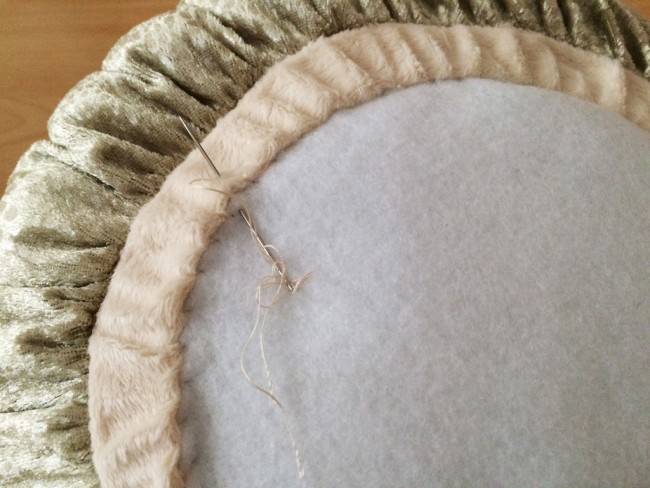 Step 3: Sew the felt in place, going once round the rim (shown above)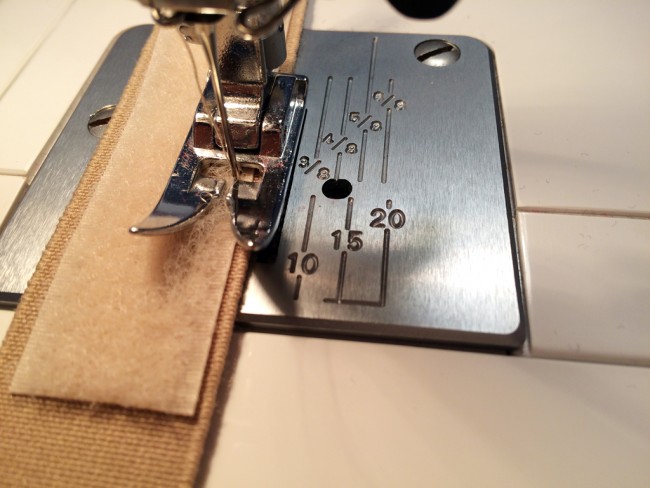 Step 4: Measure how long your piece of elastic needs to be. This will vary from person to person. It should be able to go around your middle (or your child's middle) with the ends overlapping. Then sew the two parts of the velcro on to either end of the elastic – make sure it's on different sides, i.e. not on the same side.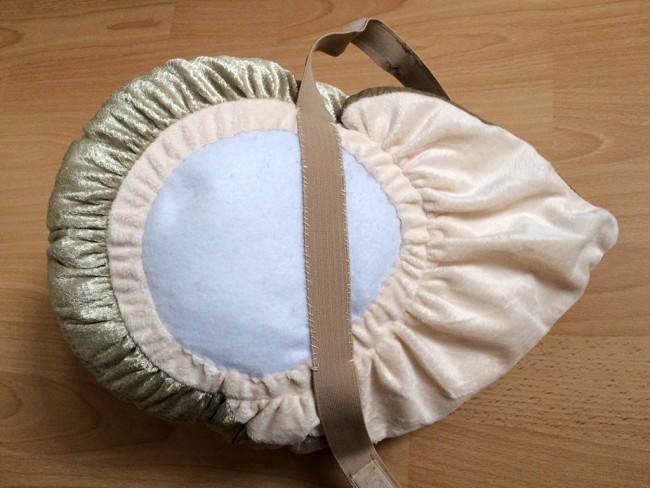 Step 5: Place the elastic across the middle of the stuff shell, and sew in to place.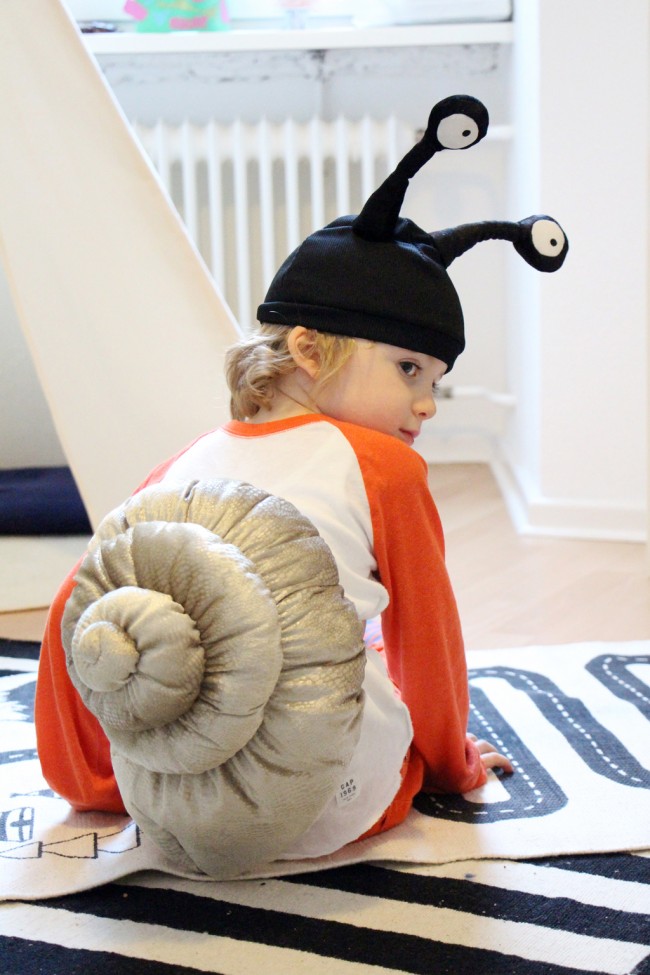 Place 'insect hat' on your head and hacked shell hat around your middle and voila – a perfect snail costume! If you are looking for other hand made costume ideas, you may also like our up-cycled doctor's coat, or our easy superhero felt masks.
Will you be celebrating Karneval this year? What's your favourite thing to dress up as?