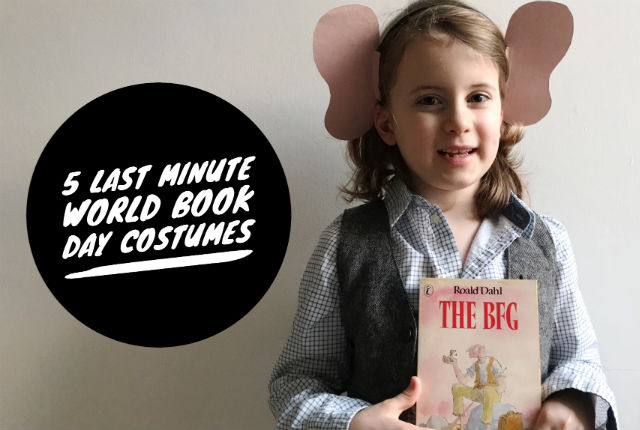 5 Last Minute World Book Day Costumes
It's just over a week to go until this year's World Book Day, a day that puts the fear in to a lot of parents as they panic over last minute costumes as it is custom in a lot of UK schools for children to come dressed up as a favourite book character that day (Note: the official World Book Day is on 23rd April, but in the UK it is always celebrated on the first Thursday in March). But panic no more, as we have five easy-peasy costume ideas that you can pull together at last minute with items from your child's closet – a minimal amount of quick crafting.
1. Flying Fergus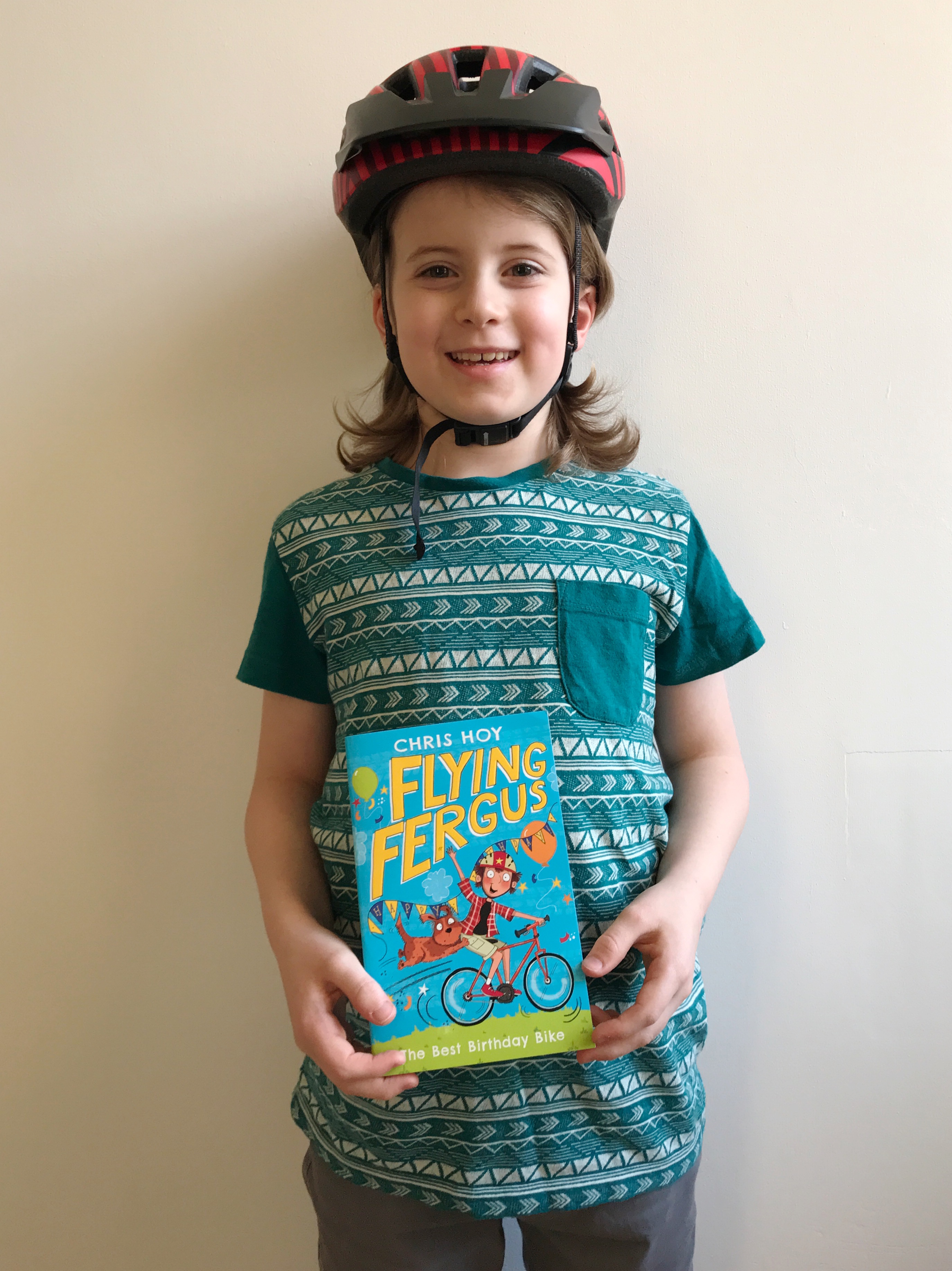 Flying Fergus is the star of the series of the same name, about with a big imagination and a magical bicycle, that goes on many cycling related adventures with his friends. All you need for this costume, is shorts or jeans, a T-shirt, and a cycling helmet! It doesn't come much easier that than that. If you're not familiar with the Flying Fergus books, we did an introduction to them in our Chapter Book of the Month series a couple months ago.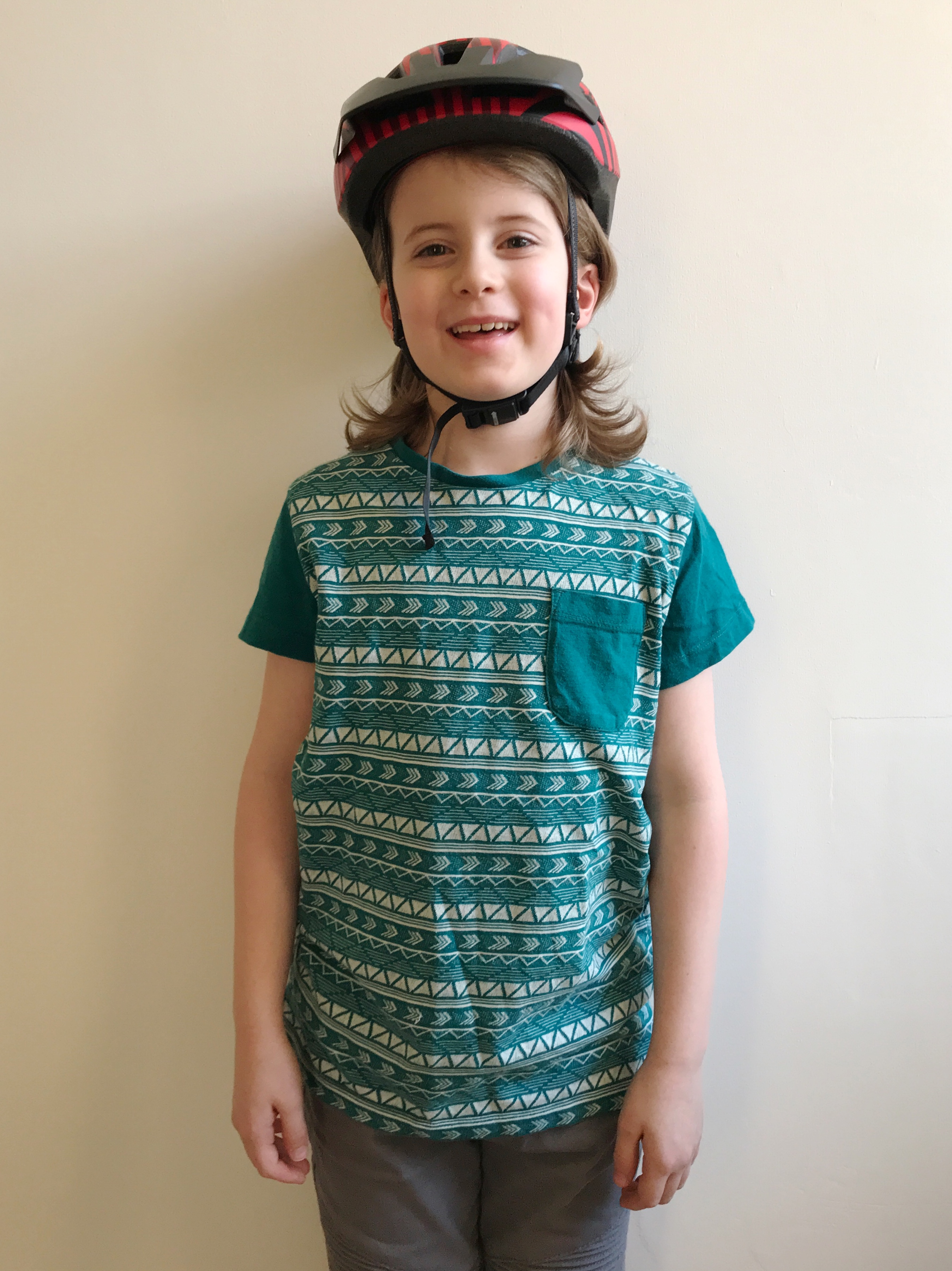 2. Peter Rabbit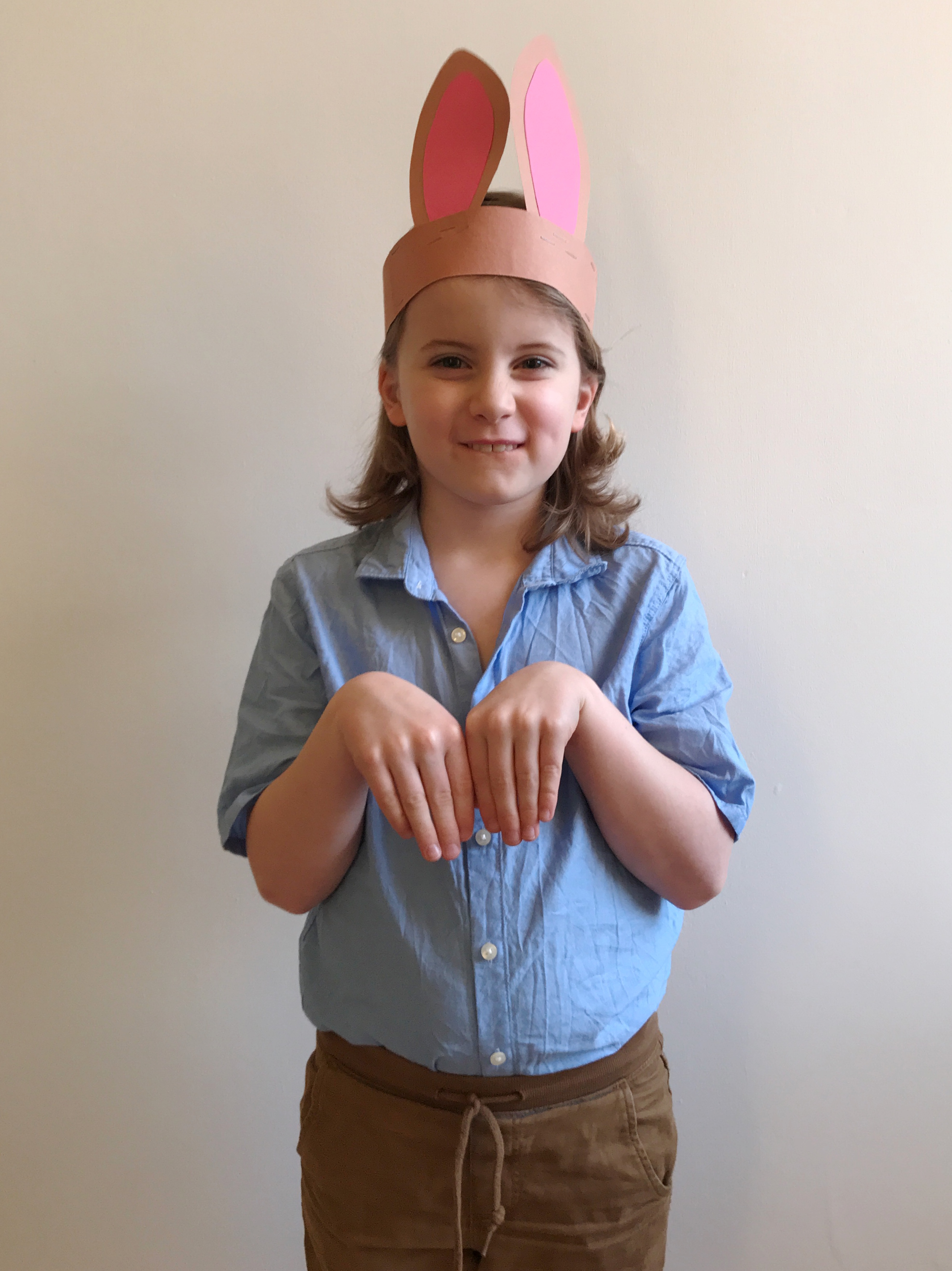 To recreate the beloved bunny rabbit from Beatrix Potter's books, all you need is a brown pair of trousers and a blue shirt, then use our easy-peasy tutorial to quickly knock together some bunny ears (just leave out the feathers bit of the tutorial!). You could also take it one step further, and paint on a nose and/or some whiskers. If you don't have any face paints to hand, just use an eyeliner! By the way, I was half way through our photo shoot when I realised we didn't actually have a copy of Peter Rabbit at home – it must have been a library copy we read together last Easter!
3.The BFG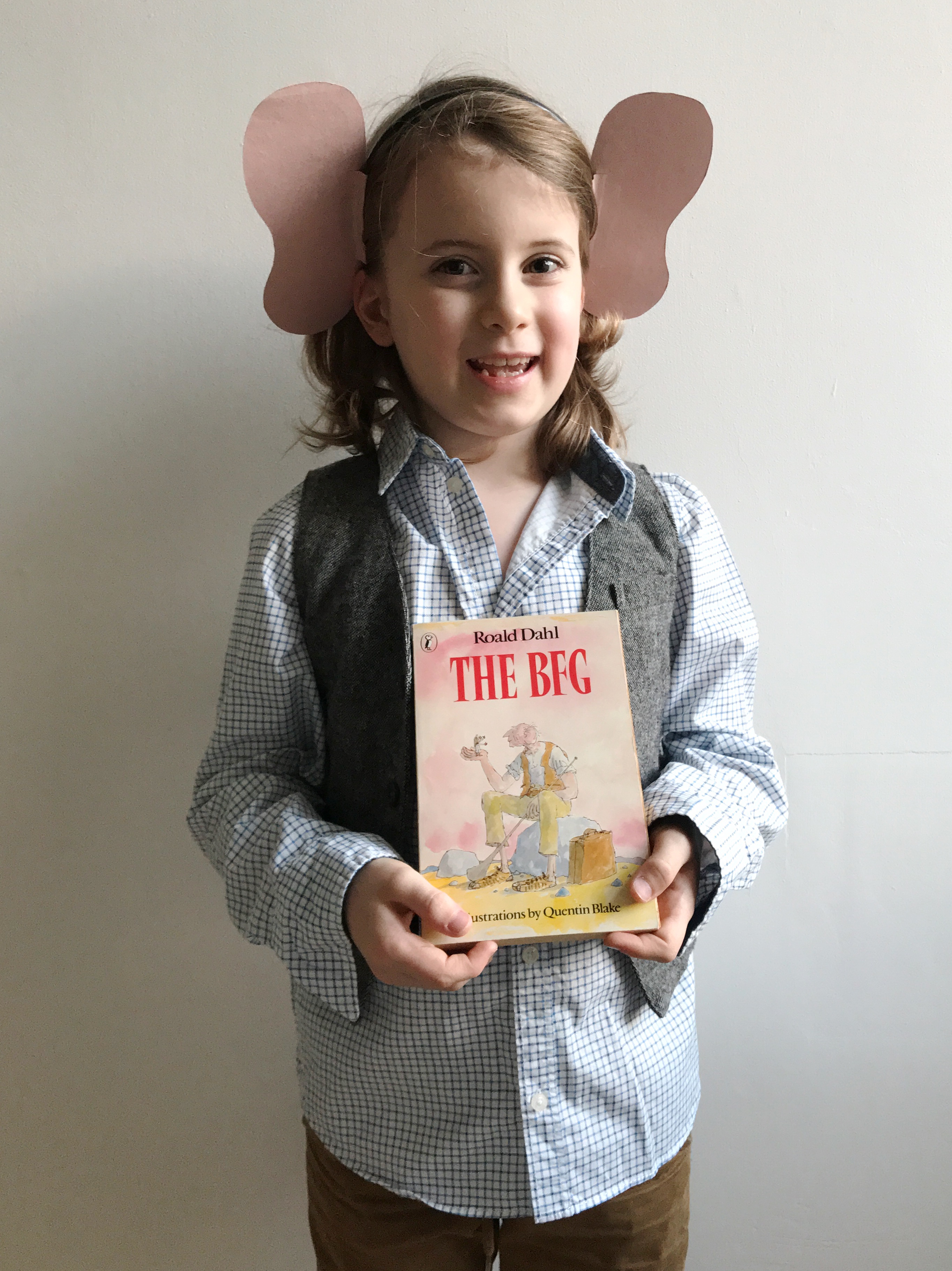 Everybody's favourite giant, the BFG is easy to put together with any old pair of trousers, a shirt and waistcoat. We made the ears but cutting out some paper ear shapes (I just eyeballed these) from pink card and gluing them to an old hairband of mine! For the jar of dreams, just remove the label from an old jam jar, scrunch up some tissue paper for inside and slap in a new label saying 'Dreams'! If you have a little suitcase kicking around, or fancy making the BFG's trumpet out of a cardboard tube and a paper cone, then knock yourselves out! That's taking it slightly away from the whole 'last minute' idea though – we think the ears and jam jar work just fine to get the character across.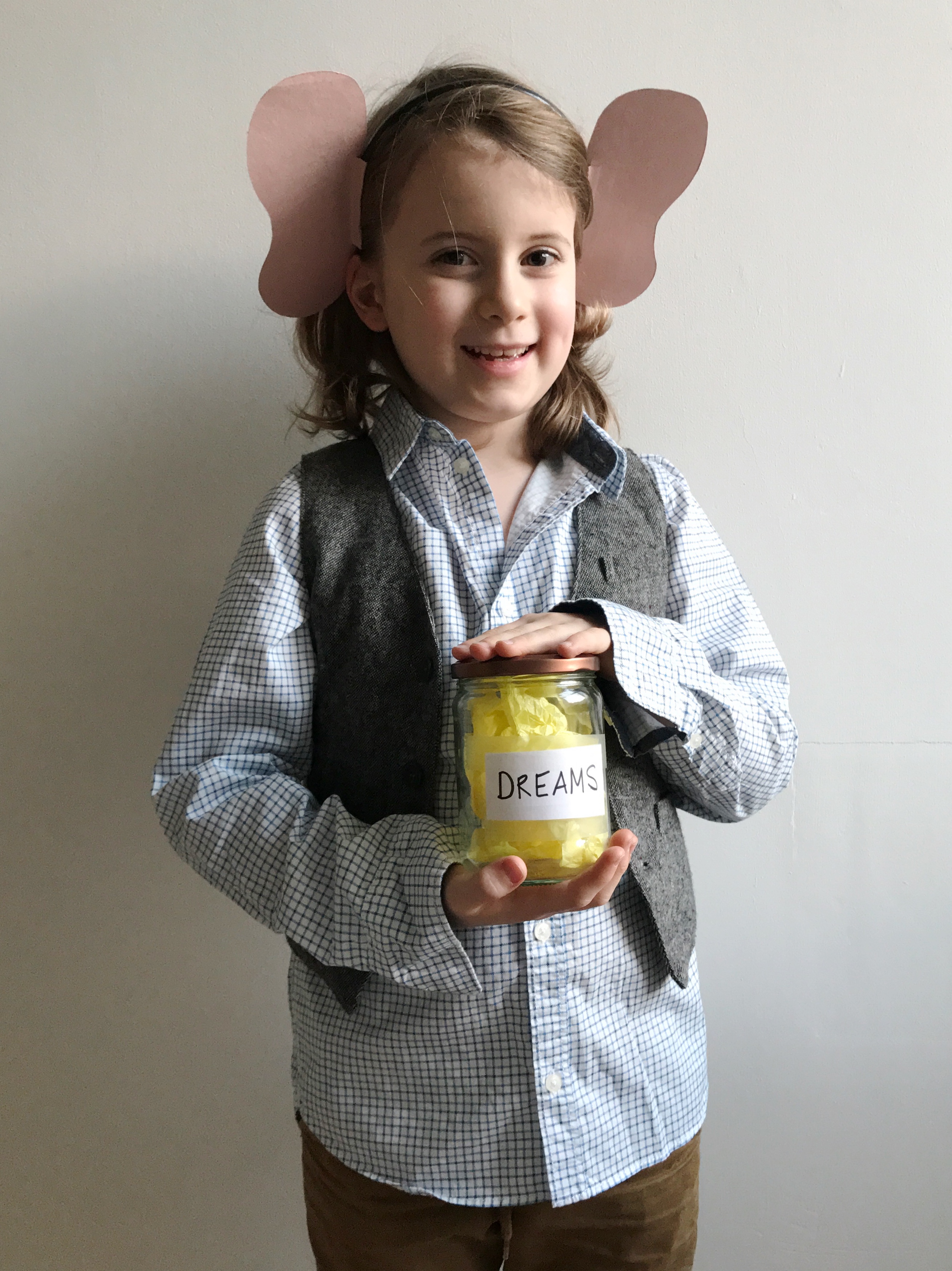 4. Funnybones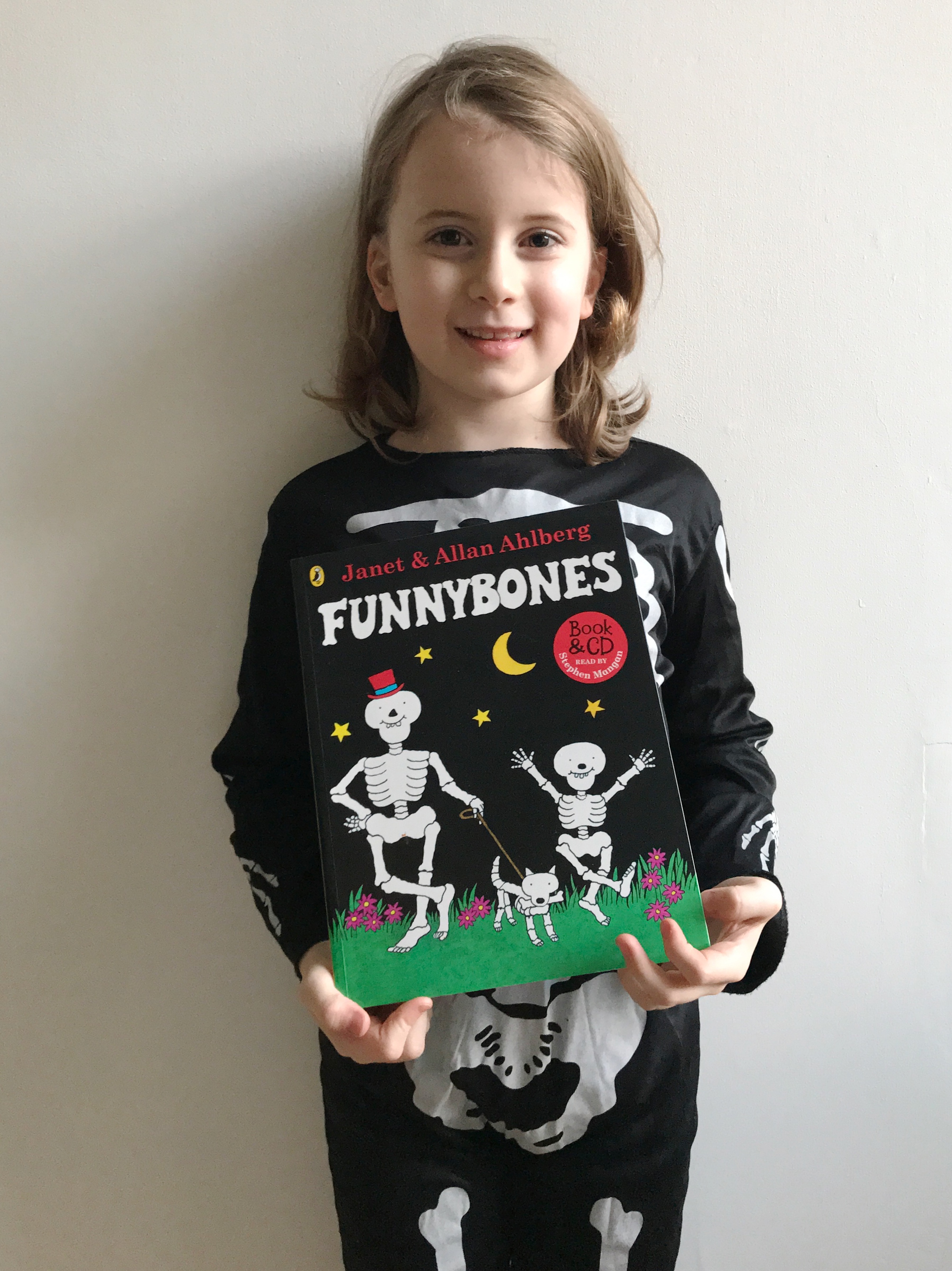 This is the easiest costume of all on the list – to recreate a character from Funnybones, just have your kid slip on their old Hallowe'en costume. If you don't have a skeleton costume kicking about, just ask around, there's sure to be someone who still has one! The same idea goes for other Hallowe'en costumes too, by the way – witches, bats, ghosts…there's plenty of books featuring all of these!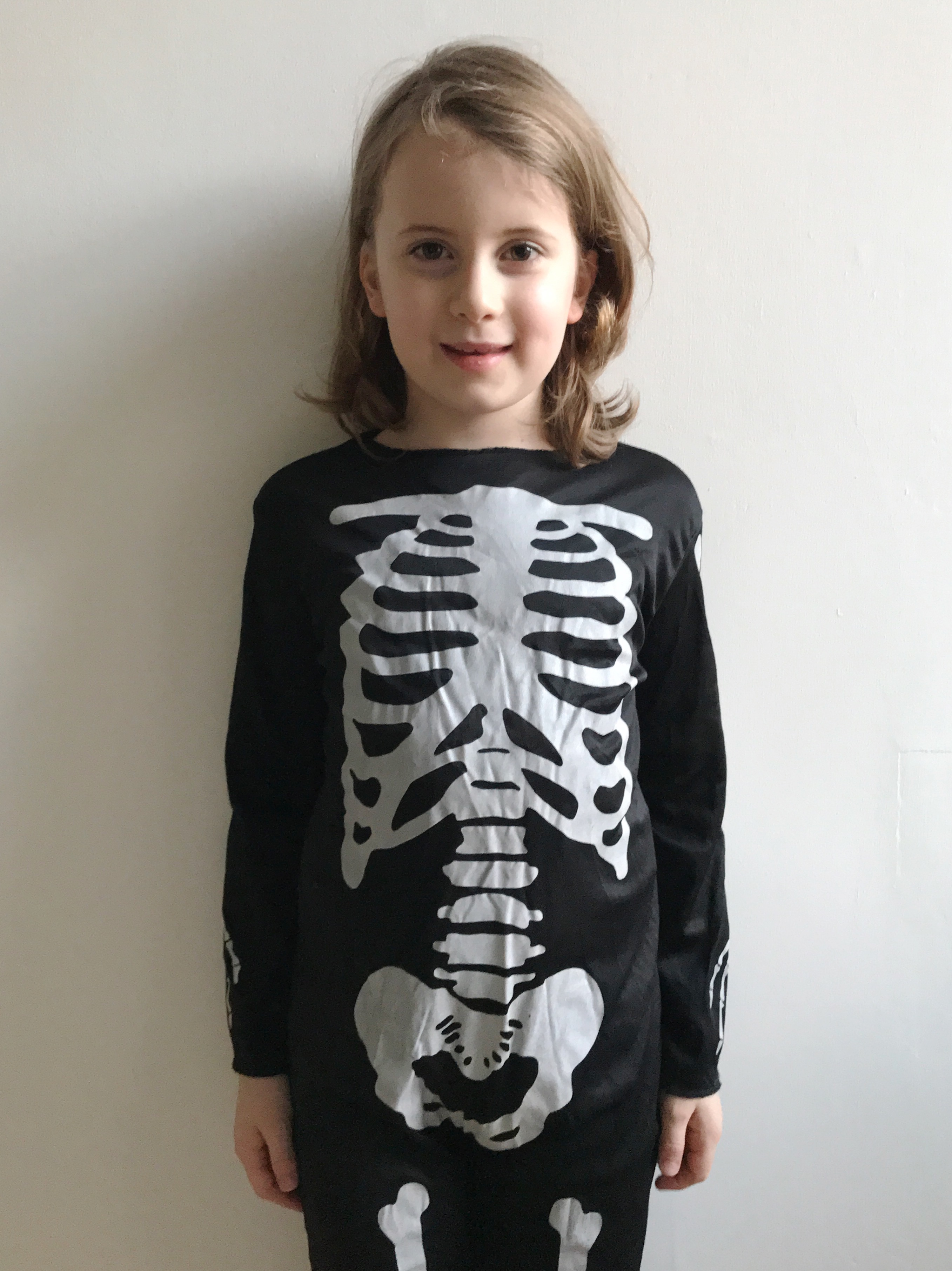 5. Harry Potter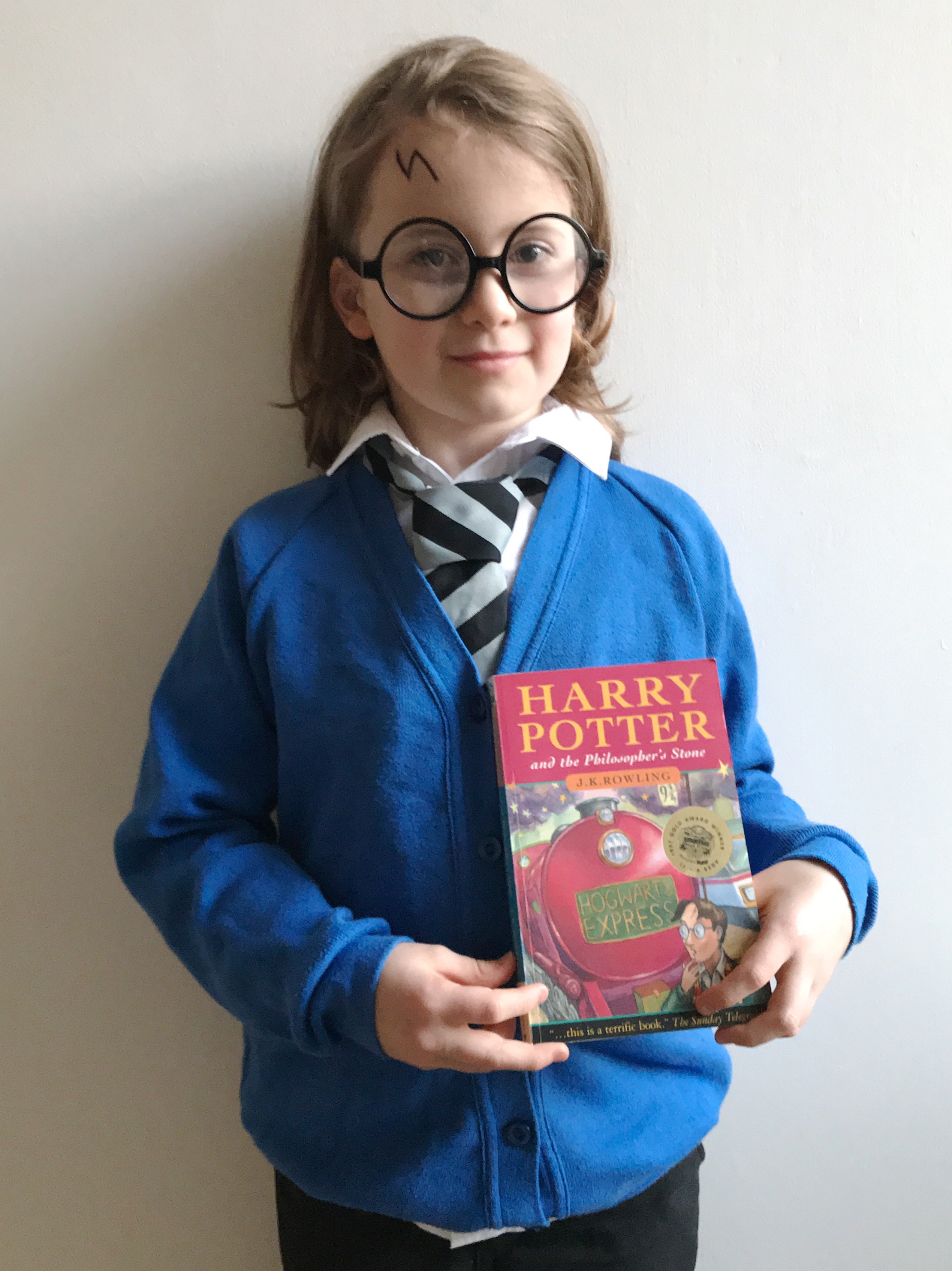 Last but not least, this costume does involve buying one small prop, but Harry Potter is another easy option as it just involves your kid wearing their school uniform! We picked our glasses up at a local costume shop, but you can also get them online for a couple of quid – order them NOW and you'll have them in time for World Book Day. Now all you need is to draw on the famous scar (I used an eyeliner for this!) and for the magic wand I gave an old wooden chopstick the once over with my glue gun. You could also paint it, if you feel like it. Or leave the paint and the glue and just use the chopstick as is – it's meant to be easy, after all!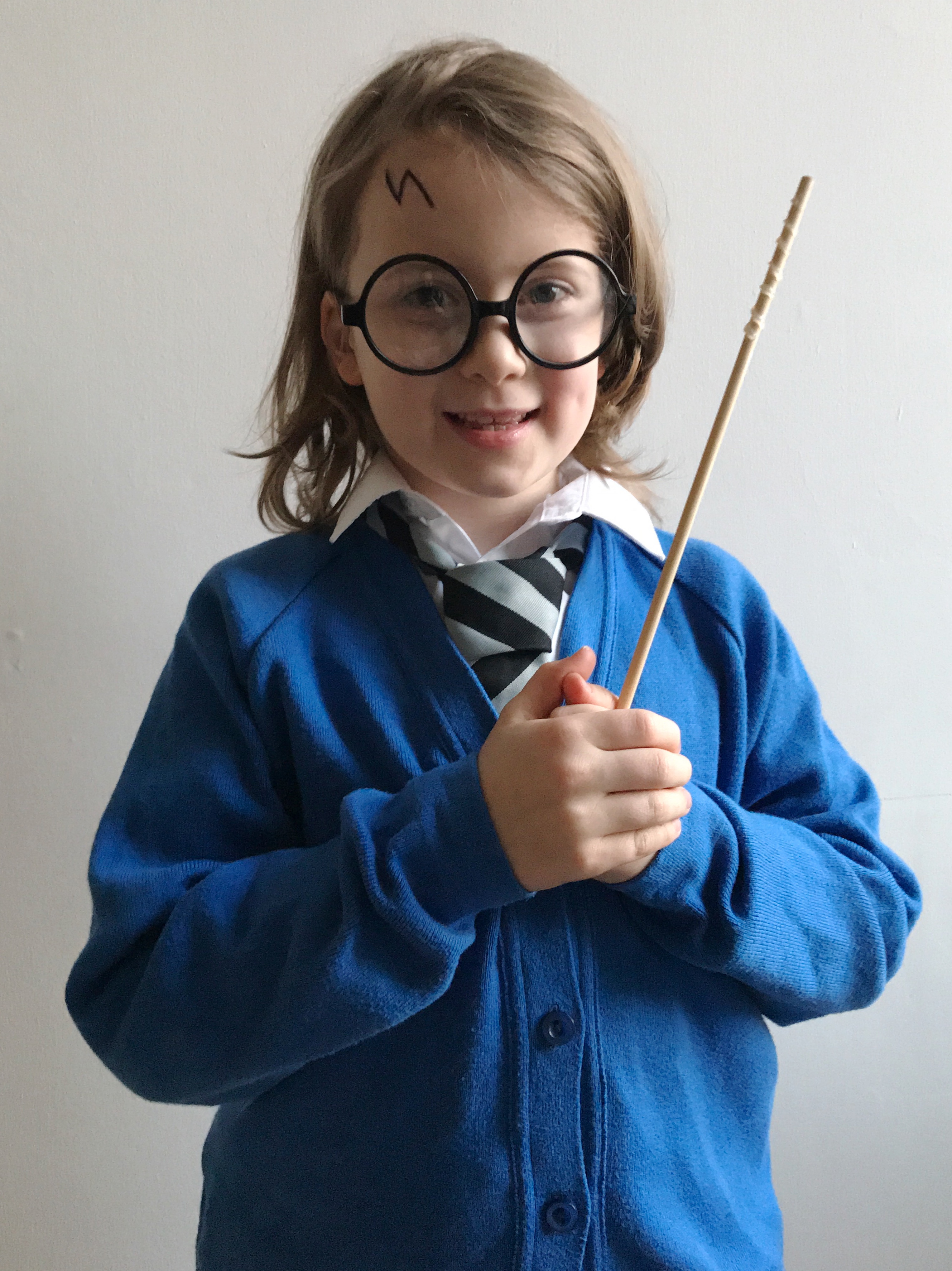 And because he has caught the YouTube bug, Oskar convinced me to make a video of our costume ideas too – I didn't really have to do much except point the camera at him, Oskar did all the rest! I hope you enjoy the video:
So, those were our ideas for quick-and-easy last minute costume ideas for World Book Day! Oskar is still thinking about which of these five to choose for the big day itself – at the moment he is leaning towards the BFG. Do you have a favourite? Or other last minute costume ideas to suggest? Do feel free to share in the comments below!