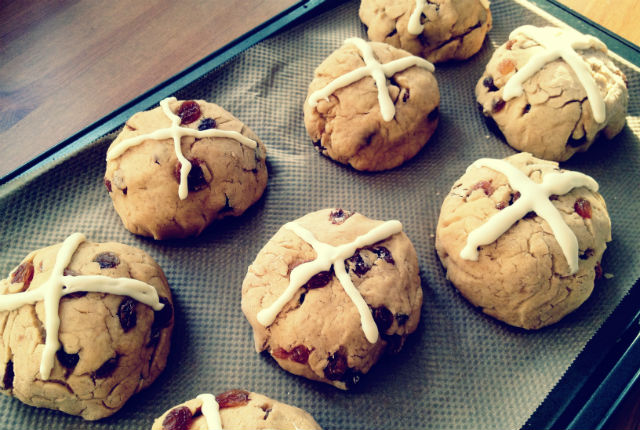 GF Hot Cross Buns
Hot cross buns! Hot cross buns!
One a penny two a penny, hot cross buns.
If you have no daughters, give them to your sons.
One a penny two a penny, hot cross buns.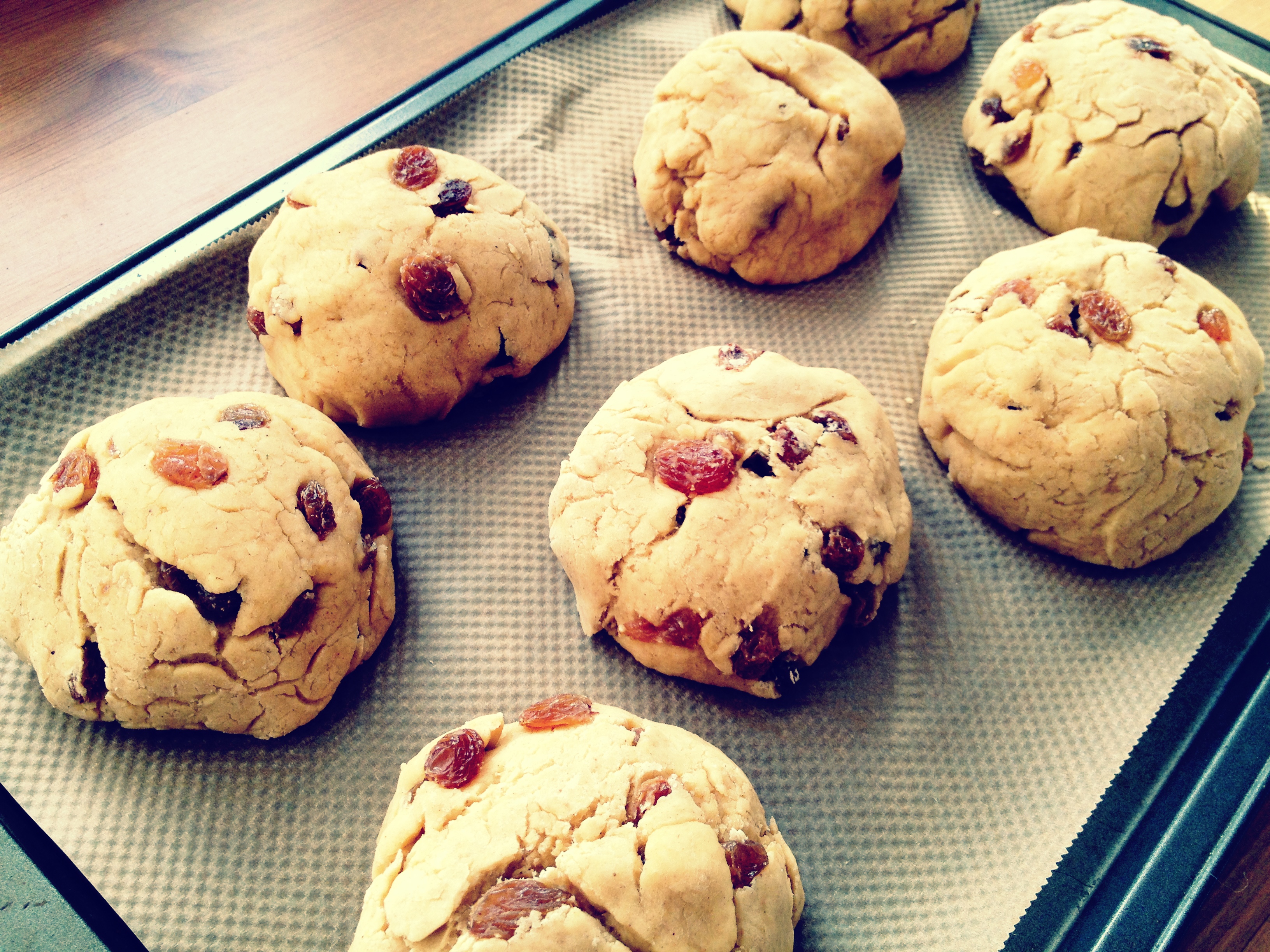 Easter is coming up, and as well as death by chocolate this means one other thing – hot cross buns! It's so great that you can now buy gluten free hot cross buns in the shops, but nothing tastes quite as good as home made. The recipe is a combination of several different recipes I found online and experimented with.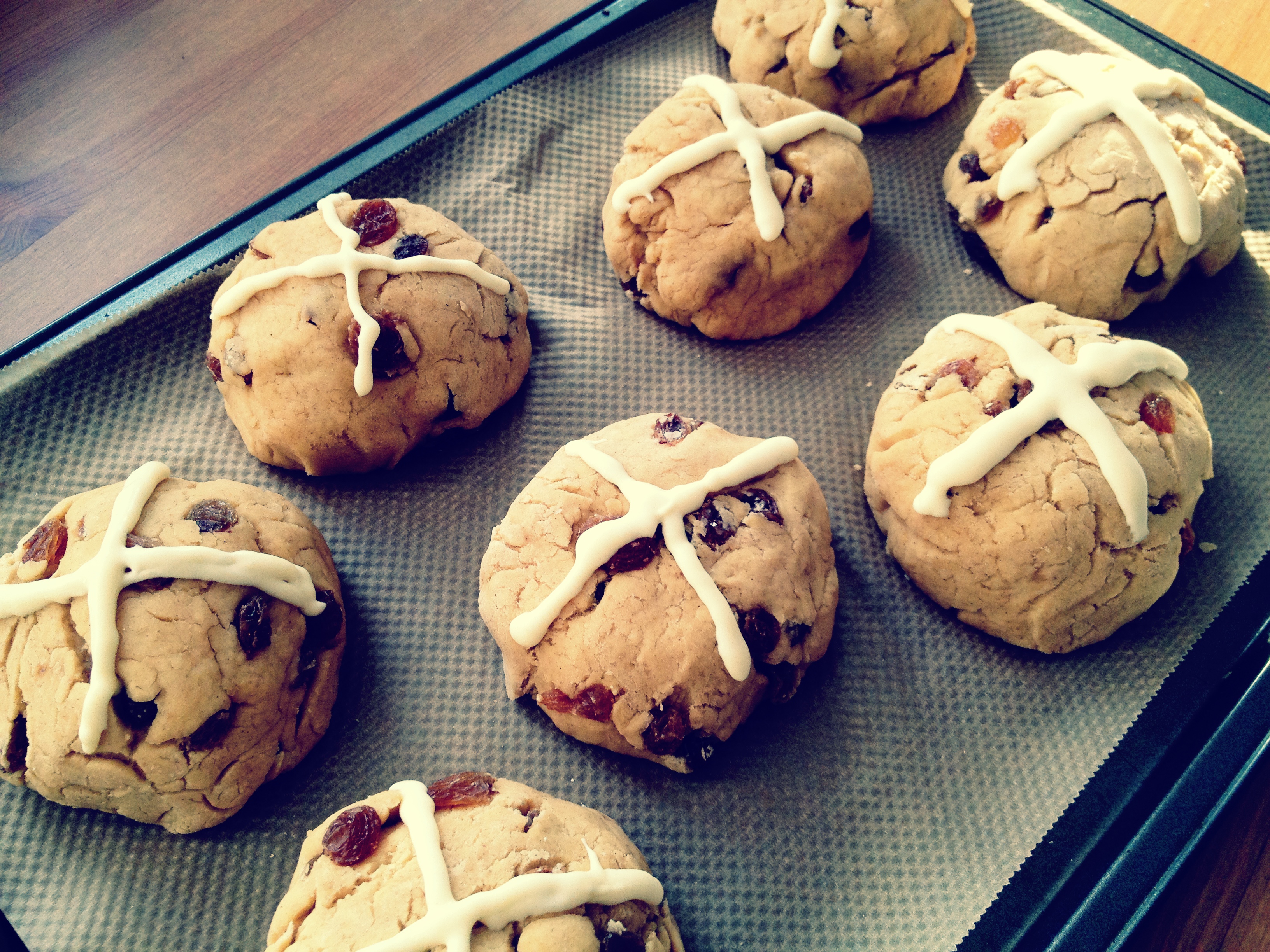 When setting out to bake these, keep in mind that while they only take about 15 mins in the oven, there's a total rising time of 2.5 hours involved, at different stages, so it's not something to make at last minute.
Ingredients
500g gluten free bread flour (e.g. Schär or Dove's Farm)
1 sachet dry yeast (ca. 7g)
50g muscovado sugar
250ml lukewarm milk
1/2 teaspoon salt
50g softened butter
2 teaspoons mixed spice
100g raisins
1 egg, beaten
4 tablespoons gluten free plain flour
3 tablespoons water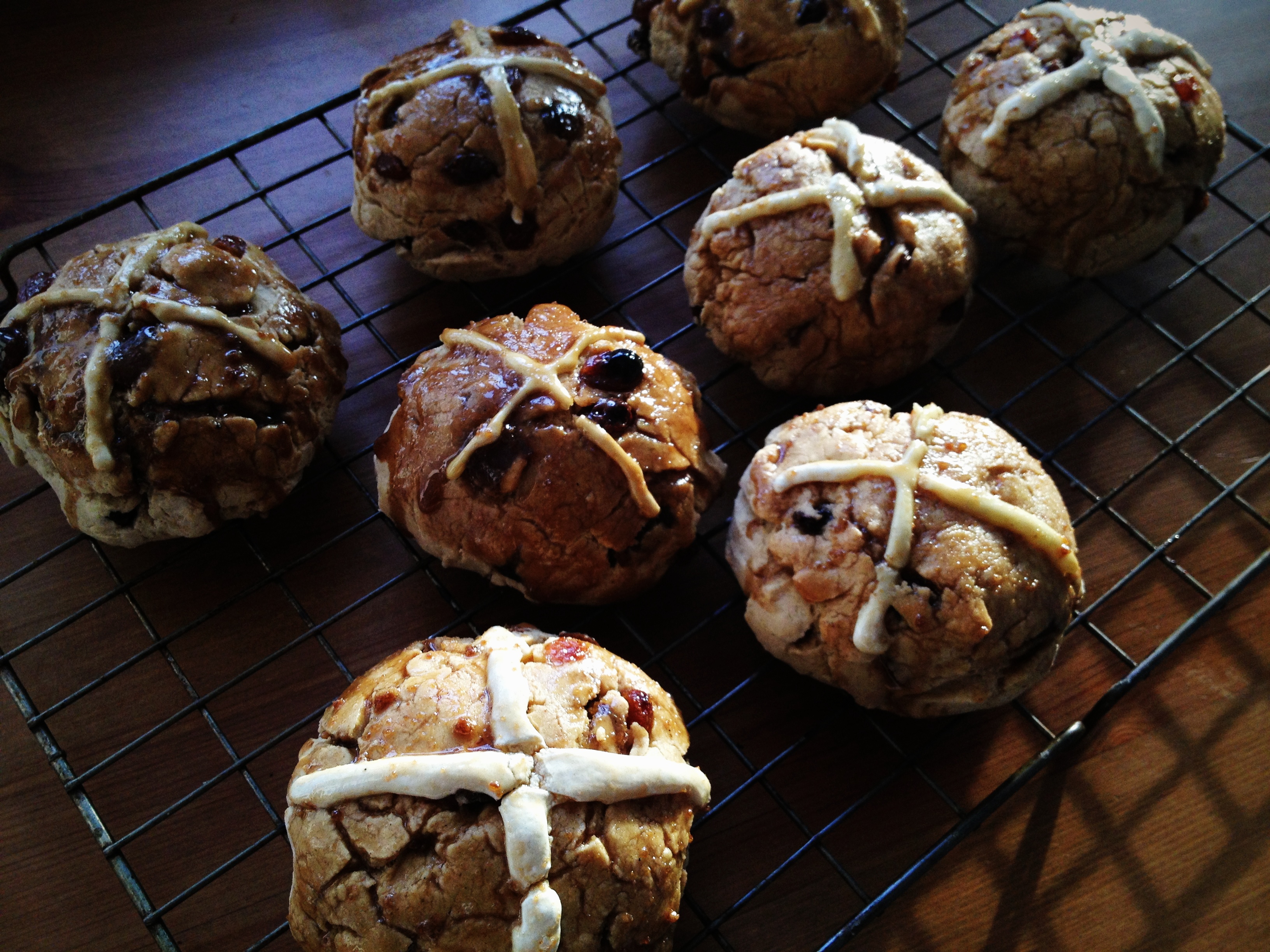 Directions
Step 1- Making the yeast mixture (30 mins rising time)
Combine 100g of the bread flour with all of the yeast and 1 teaspoon of the sugar, then mix in the milk.
Cover with cling film and leave to rise in a warm place for 30 minutes until the mixture has risen and looks spongey.
Step 2 – Making your dough (1 hour rising time)
In a separate bowl, combine the remaining flour with the salt and rub in the butter.
Stir in the mixed spice, the remaining sugar and the raisins.
Add the beaten egg and the yeast mixture and stir together to make a dough. The dough should be not too dry and not too sticky. Adjust with a little more flour or milk if necessary.
Knead the dough for about 5 minutes.
Clean and lightly oil the bowl, then place the dough back in it, cover it with clingfilm and leave to rise in a warm place for an hour or until doubled in size.
Step 3 – Making the buns (1 hour rising time)
Once it has risen and doubled in size, knead the dough again for about a minute, then cut in to 8 equal pieces and shape each piece in to a bun.
Place the buns on a baking tray lined with grease proof paper, cover loosely, e.g. with a clean tea towel, and leave to rise for another hour. The buns should feel slightly puffy when touched.
Step 4: Ready to bake
Pre-heat your oven to 200°C (or 180°C for a fan oven).
To make the crosses, mix the plain flour and the water in to a paste. Cut a tiny corner off a plastic food bag, fill in the paste and pipe crosses on to the risen buns.
Bake the buns for 15 minutes. If you're using gluten free flour, they probably won't go golden on top so make sure they don't burn.
Step 5: Ready to eat
To make a glaze for the buns, mix together another tablespoon of muscovado sugar with a teaspoon of milk.
Brush the glaze on the buns when you take them out the oven.
Serve warm with shavings of butter and a nice cup of tea.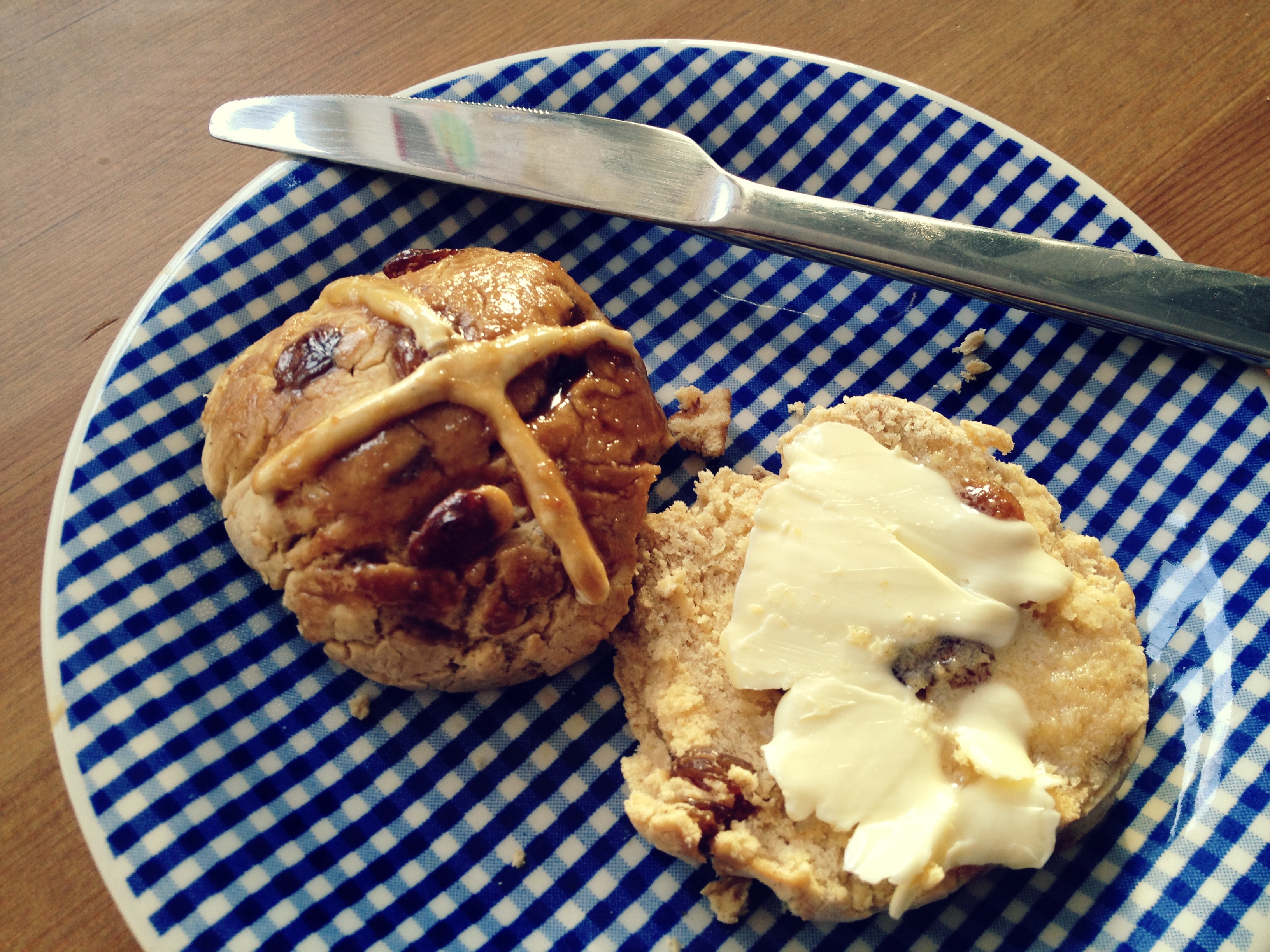 I found that these don't rise as well with gluten free flour as they do with regular flour, so they're a little more dense, but they're still really tasty!!