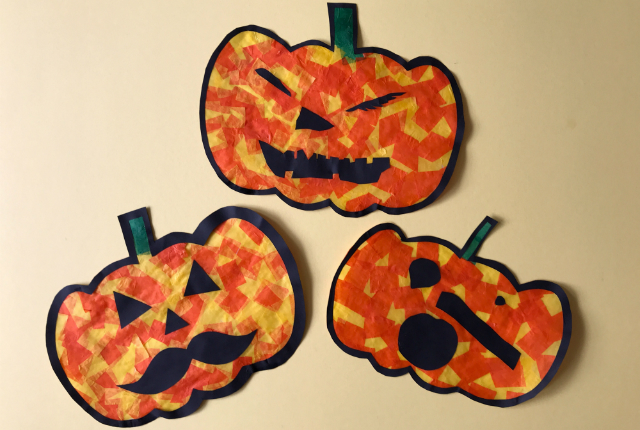 Hallowe'en Pumpkin Window Pictures
Looking for a last minute Hallowe'en craft activity to do with your kids? Look no further! These Jack-o-Lantern pumpkin window pictures are quick and easy to make, and you'll have them up in your windows for Hallowe'en in no time!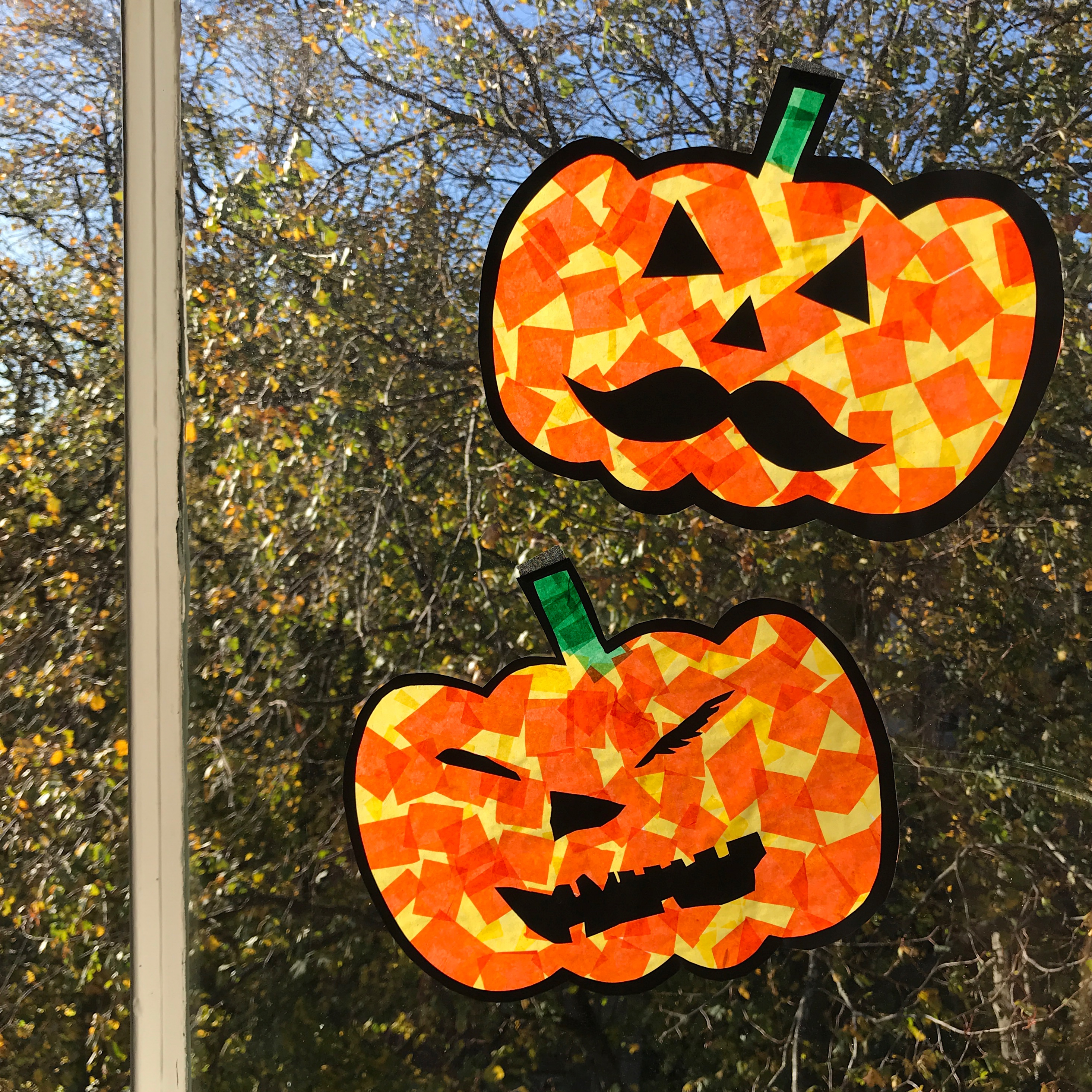 Here's what you'll need:
A4 sheet of black crafting paper of thin card
A4 sheet of tracing paper
Tissue paper in yellow, orange and green
Pencil
Scissors
Glue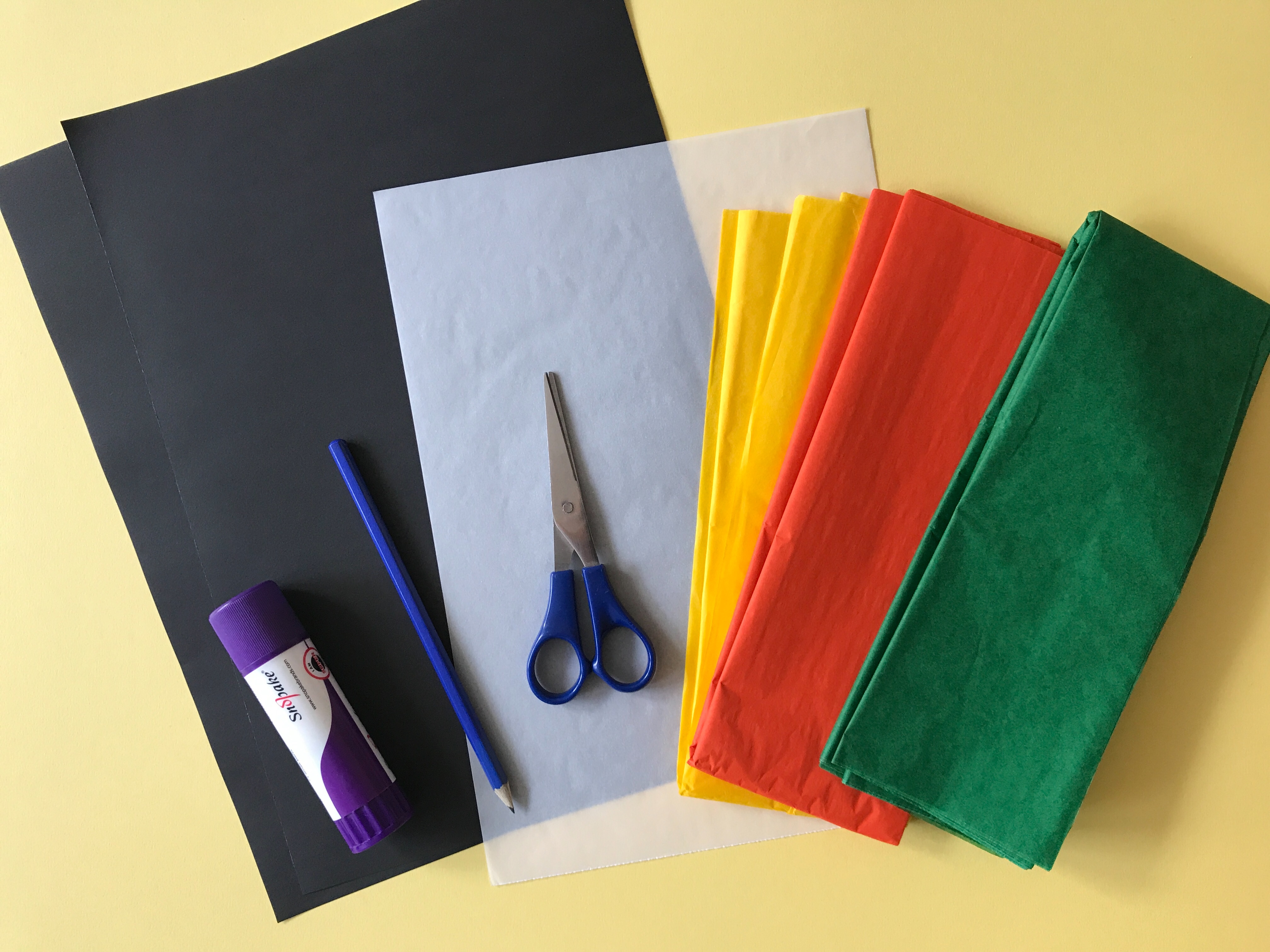 Step 1: Draw the outlines of a pumpkin on to your black paper, cut it out, then trace round it on to your tracing paper.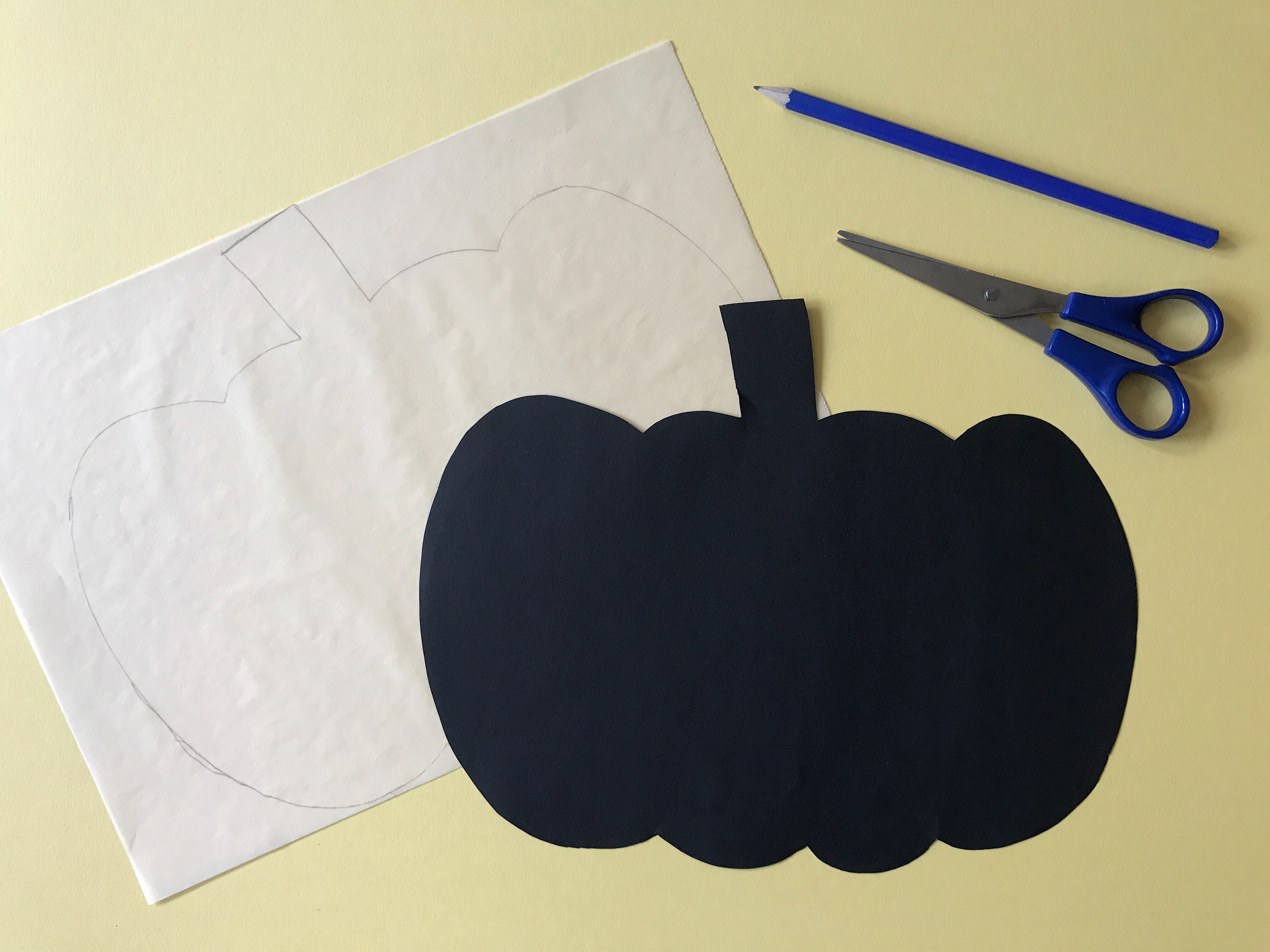 Step 2: Cut or tear the tissue paper in to small squares or pieces and start glueing them on to the tracing paper within the outlines of the pumpkin. Actually, you can go slightly over the outlines to make sure it's completely filled. We found it easiest applying the glue to the tracing paper rather than the tissue paper.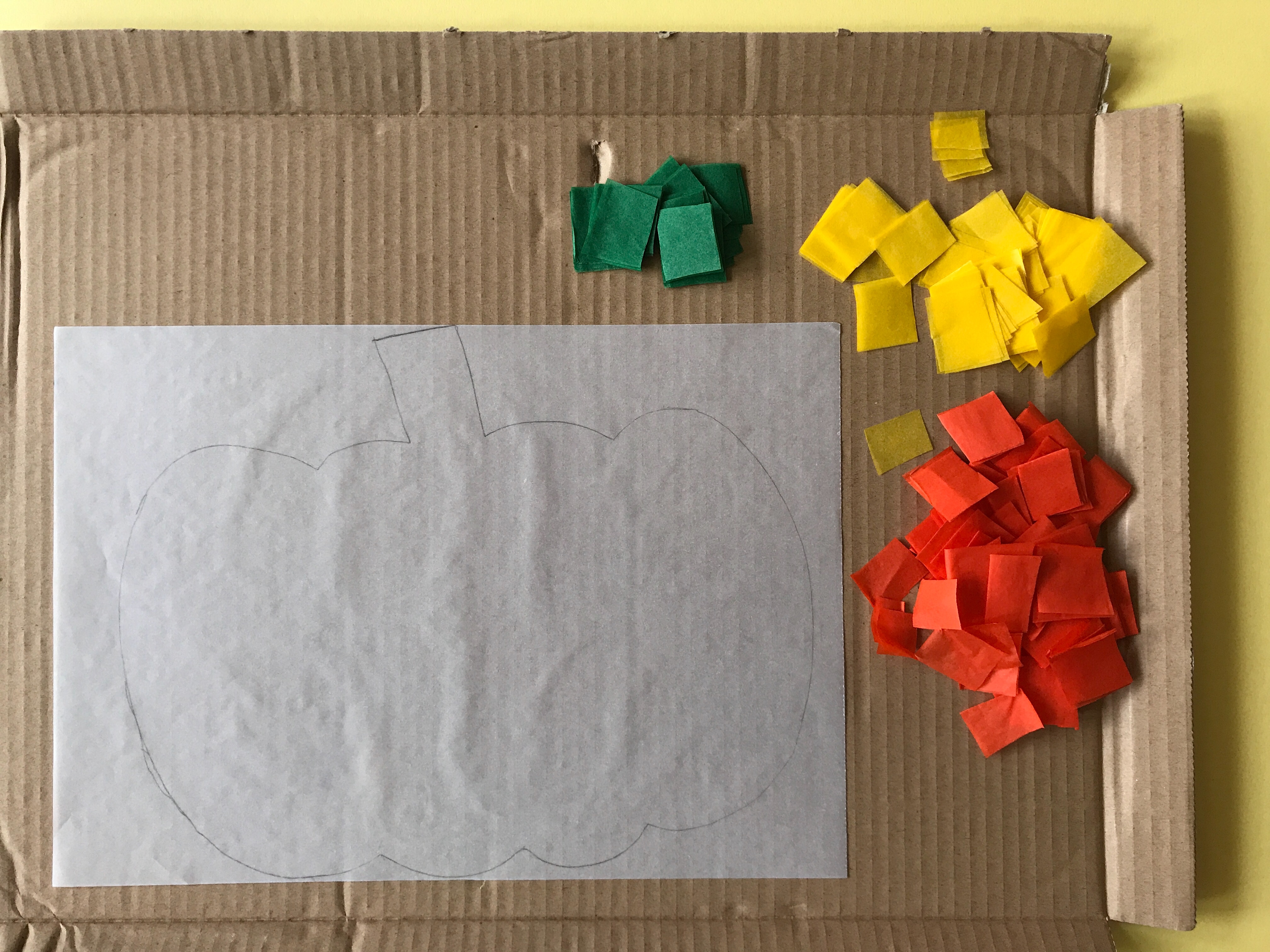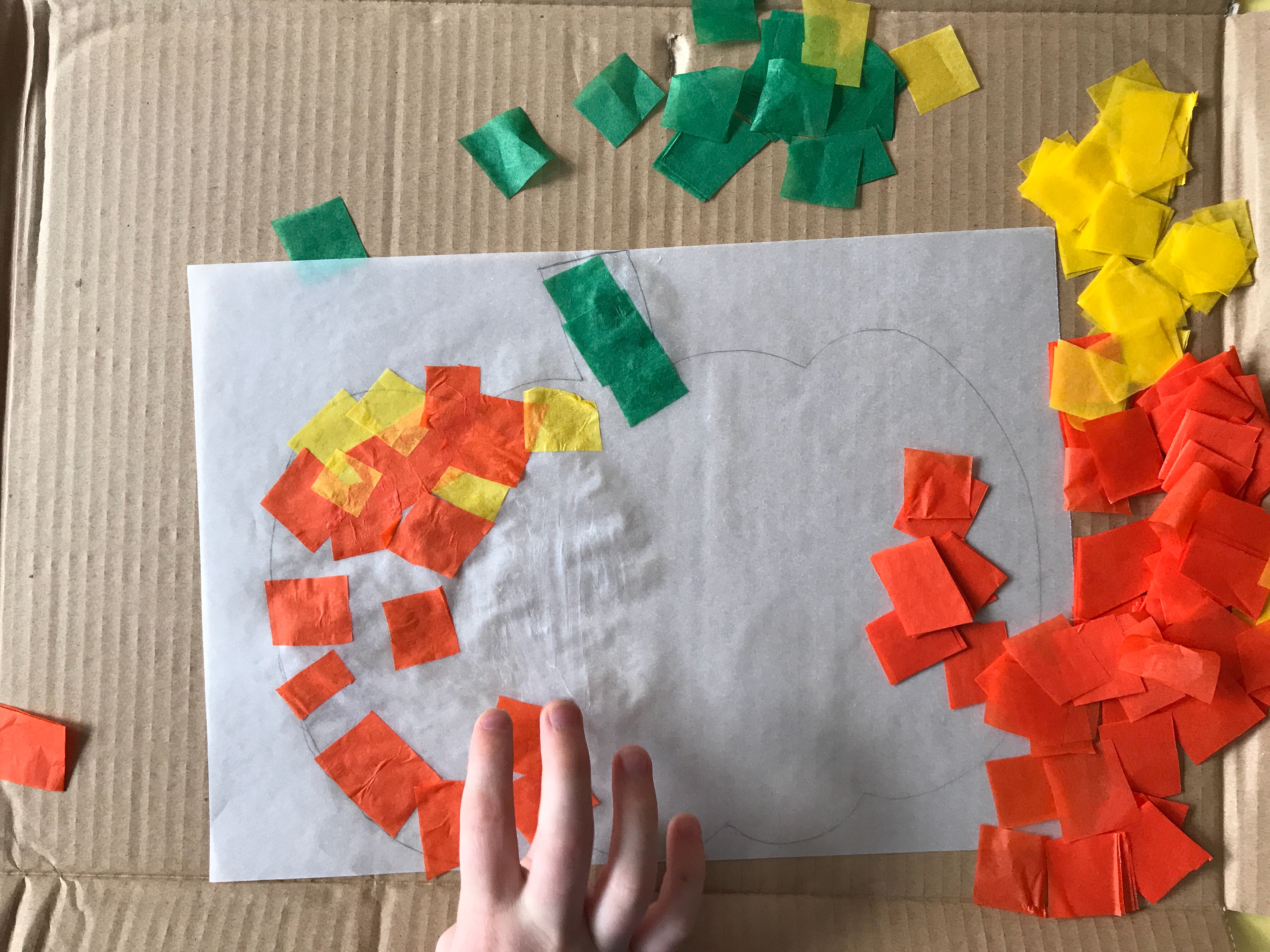 Keep going until your pumpkin outline is completely filled! Remember to use the green tissue paper for the stalk!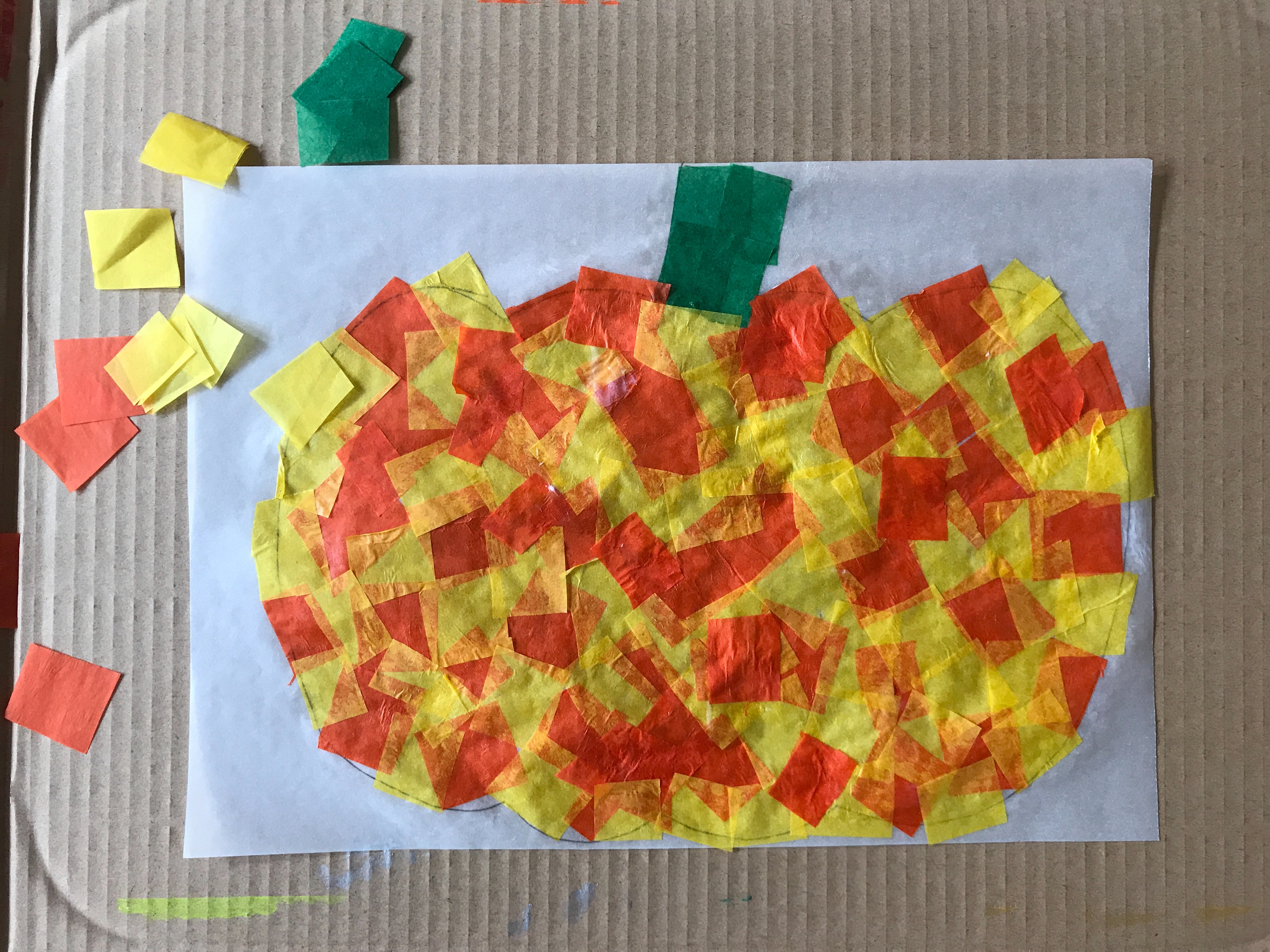 Step 3: Cut out the inside of your black pumpkin shape, leaving a boarder of around 0.5cm. Glue this on top of the outline of your tissue filled pumpkin.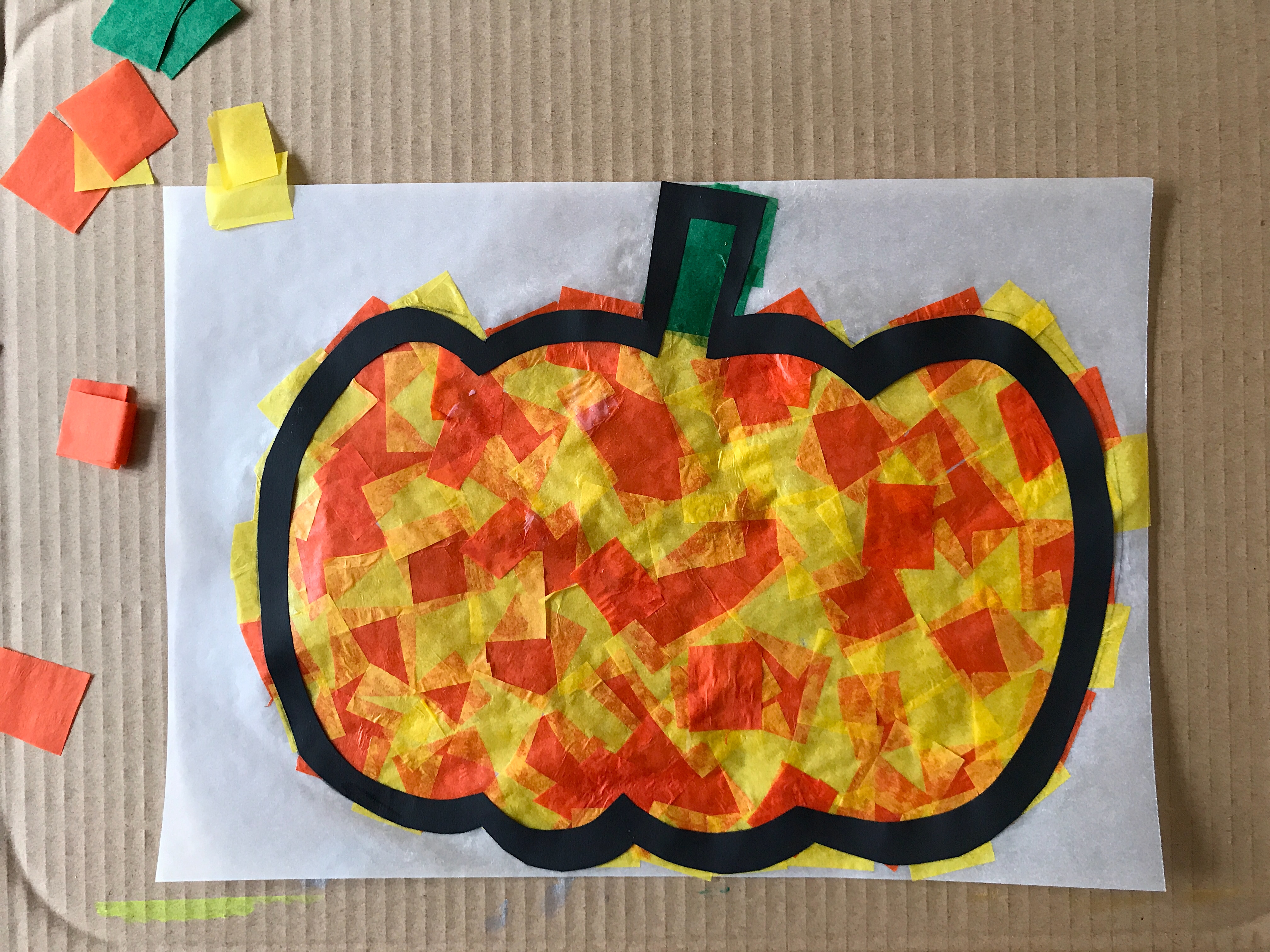 Step 4:  Now cut the whole thing out. Ta da! One tissue paper pumpkin. Only one thing left to do…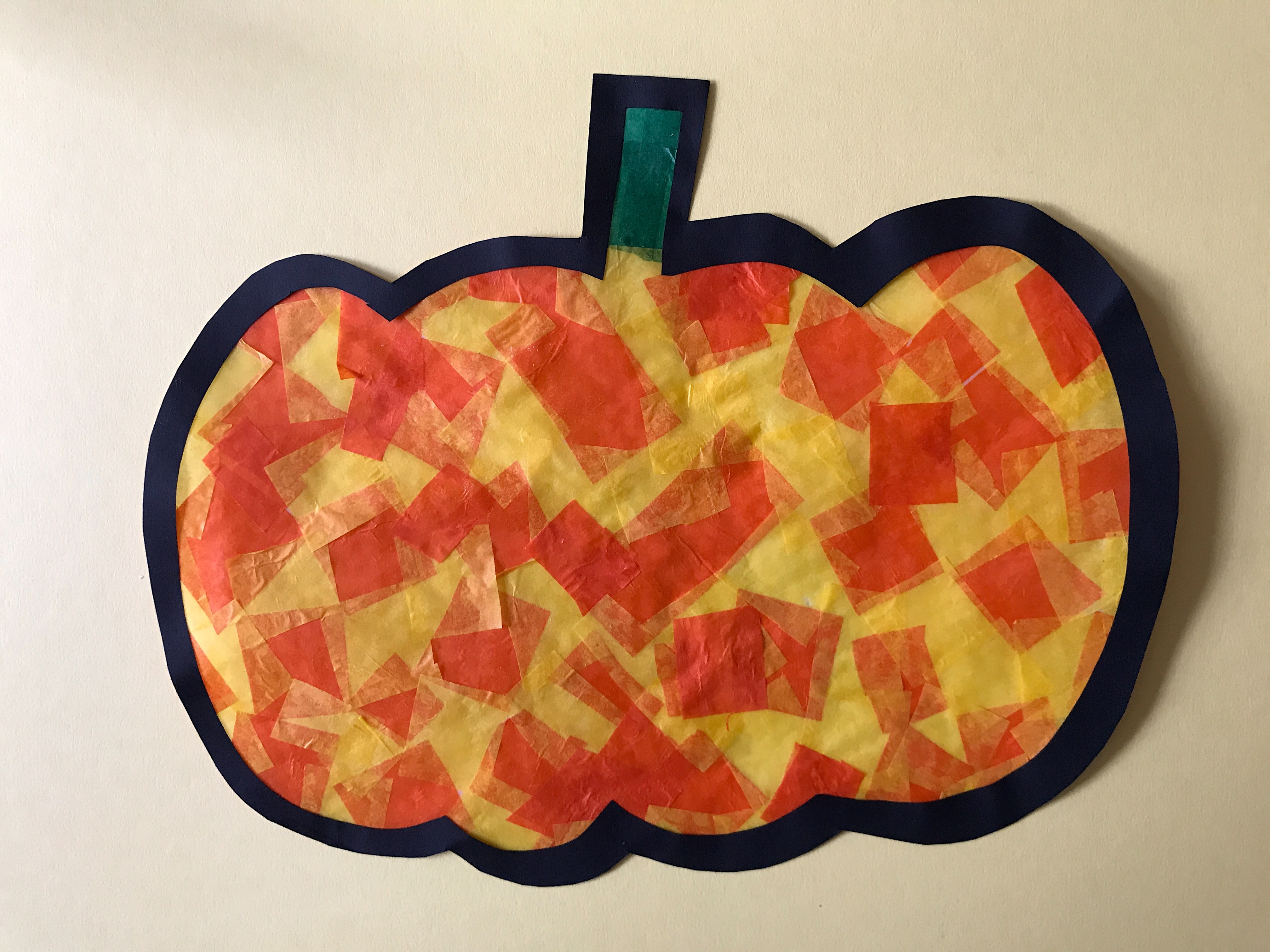 Step 5: Use the black paper scraps to cut out eyes, a nose and mouth for your pumpkins. Decorate them any way you like! This is Oskar's one…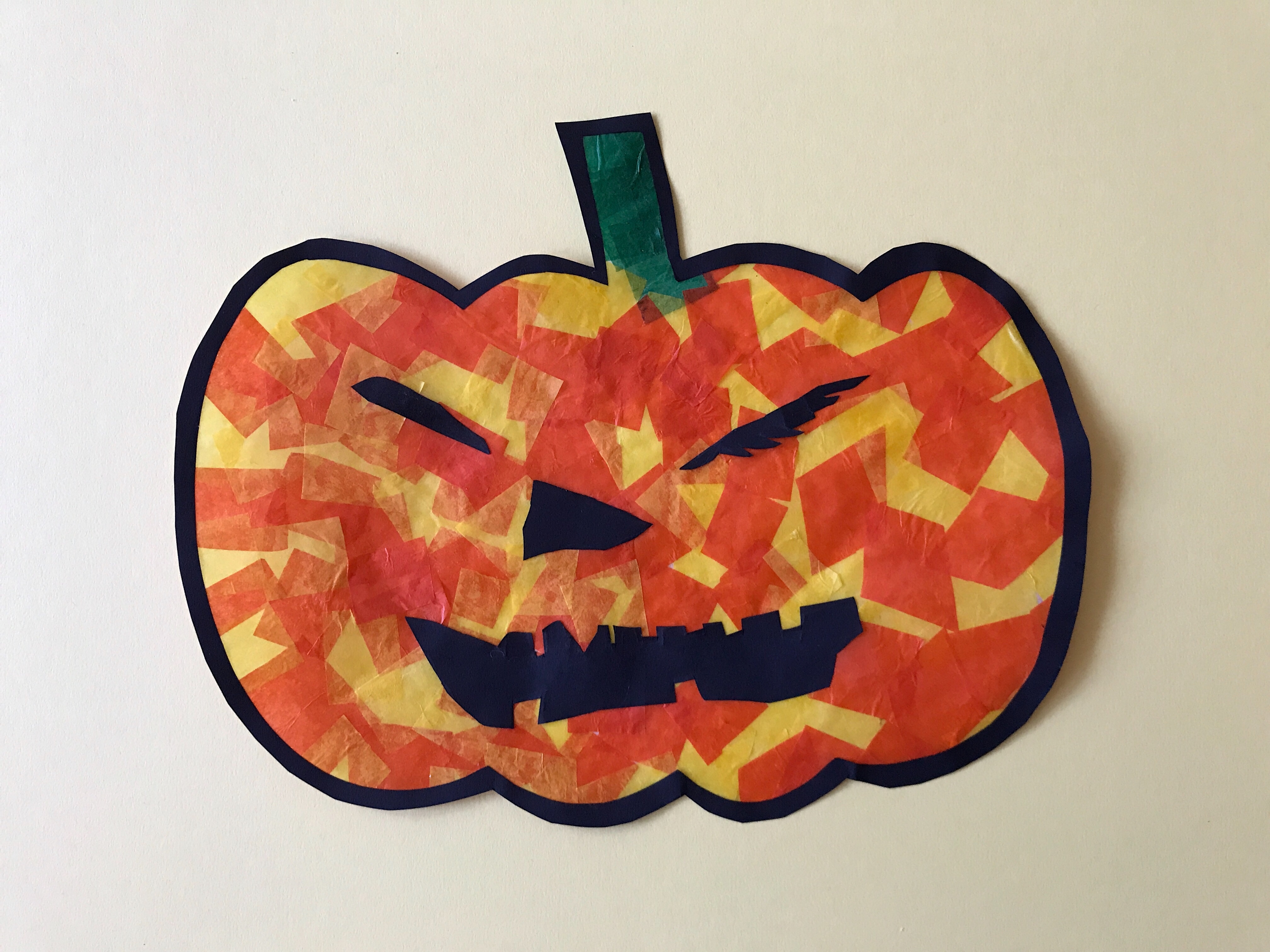 Mine has a moustache, at Oskar's request…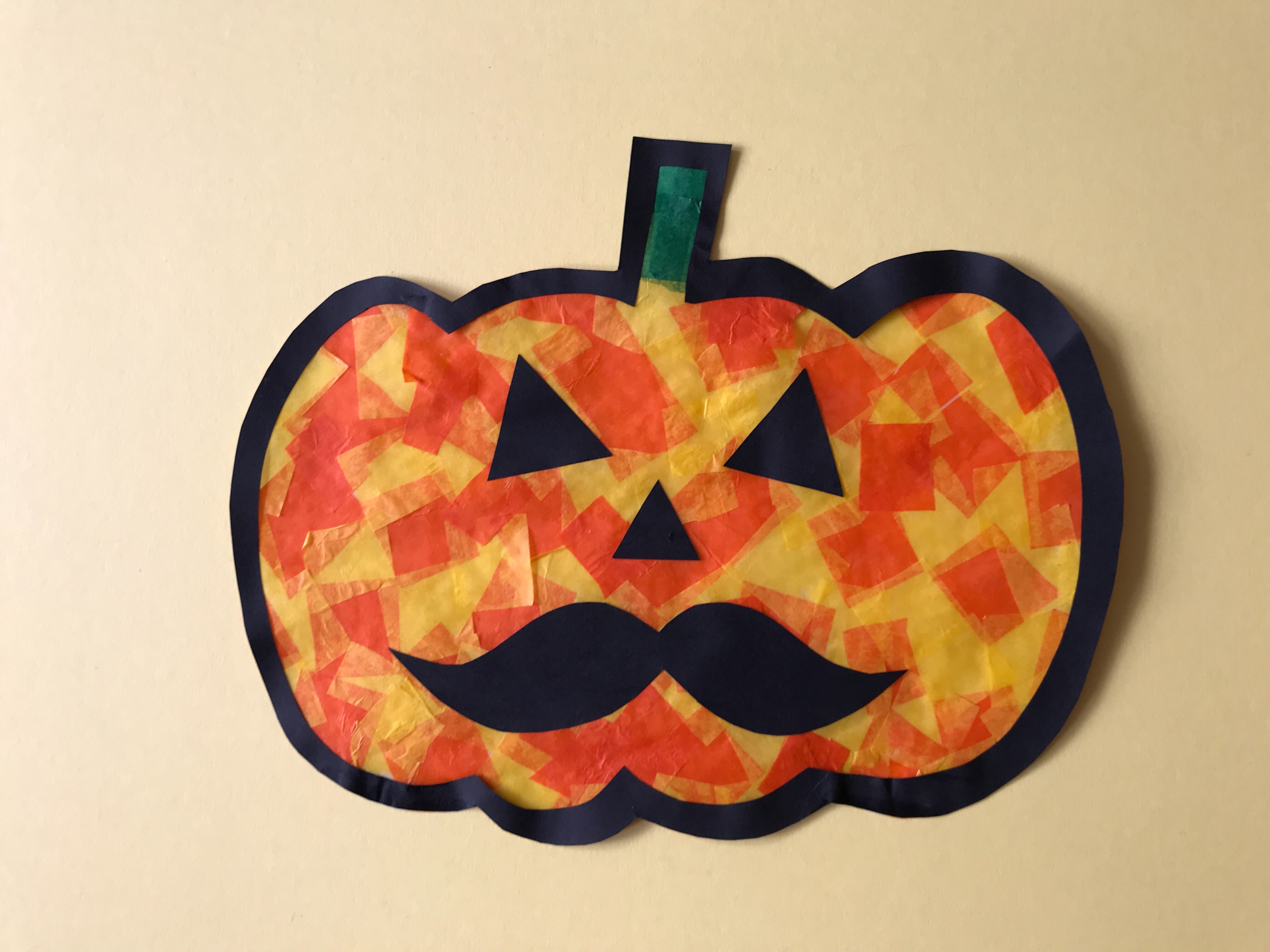 And Mr Fox decided to go for a Pinocchio nose and two different sized eyes for his…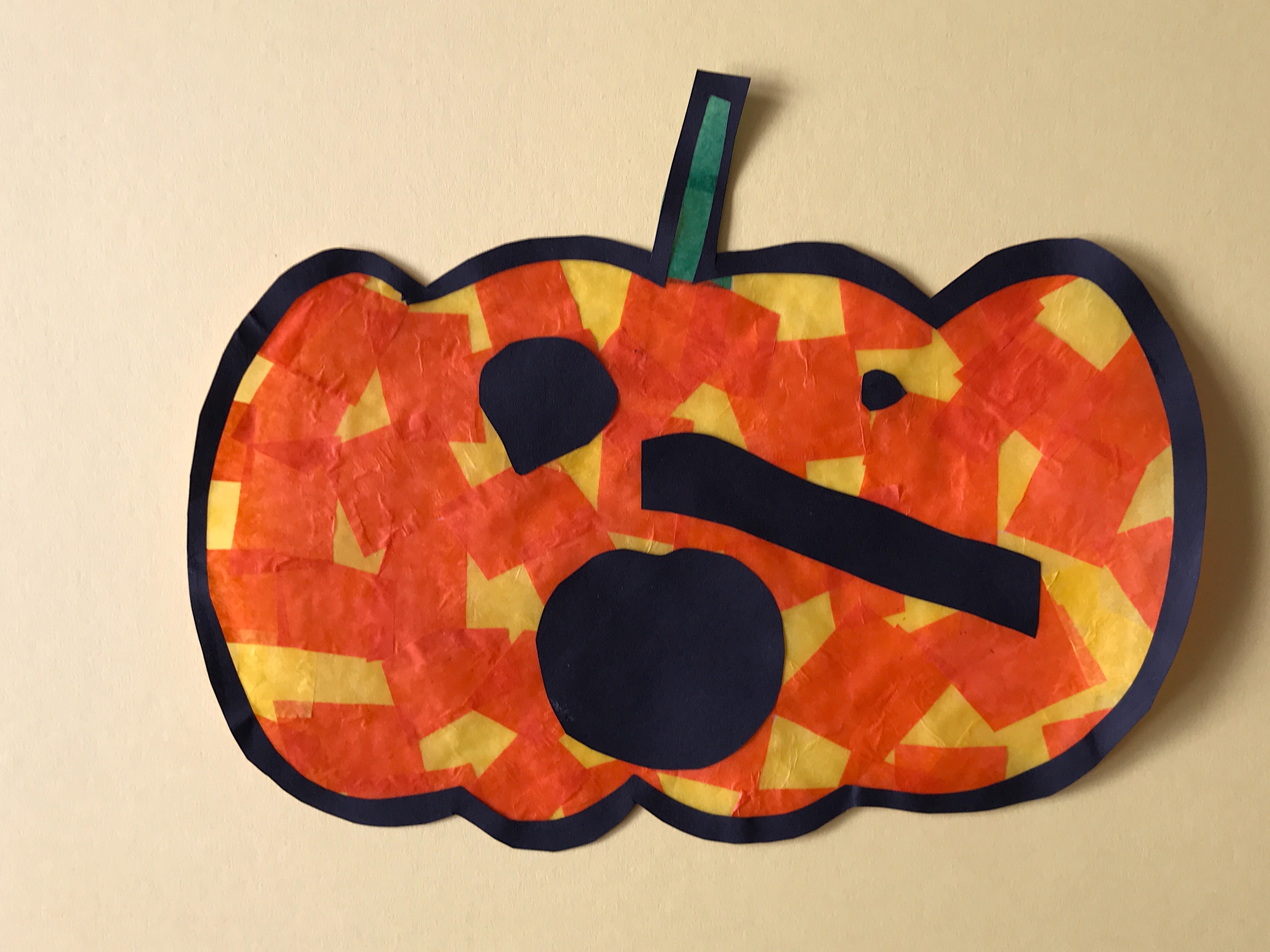 You can just stick the finished pumpkins to your window with a few little pieces of clear stick tape: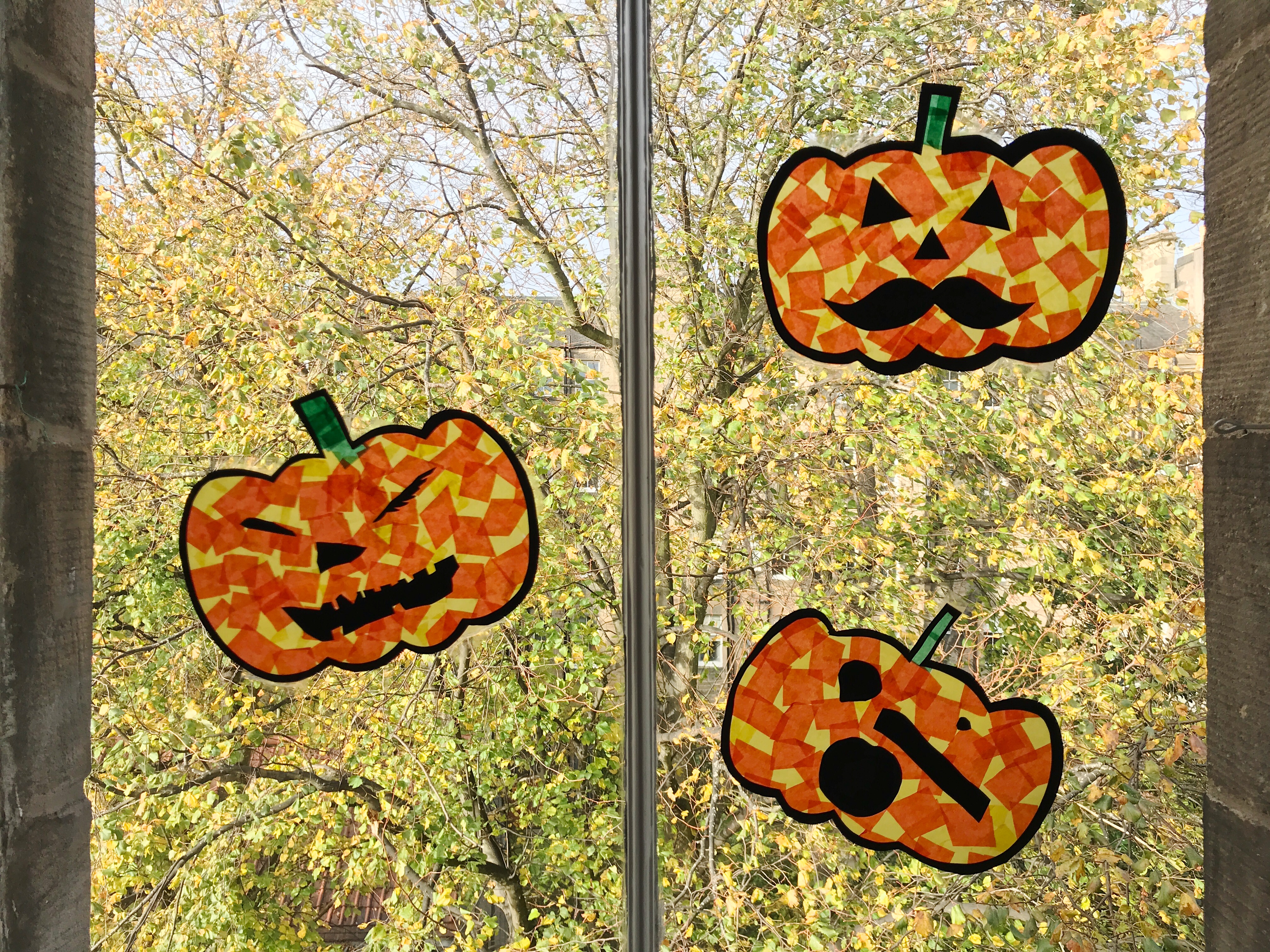 Optionally, you could also laminate your finished pumpkins to make them last a bit longer. We have single glazing windows and get quite a bit of condensation in the mornings, and our pumpkins were getting a bit soggy, so I decided to laminate them. If you have a laminator at home you could do this too but if you don't struggle with condensation on your windows it's not really necessary.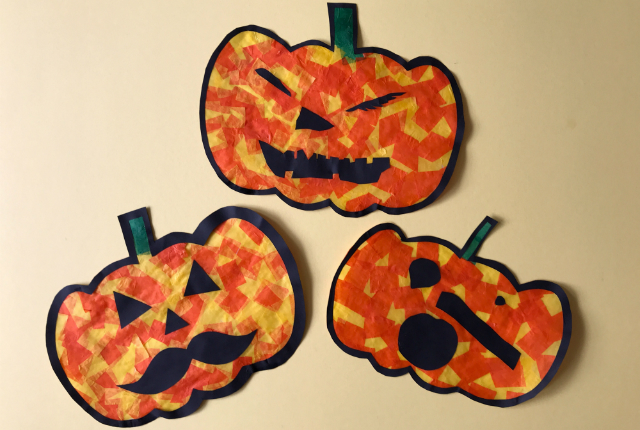 Happy crafting!