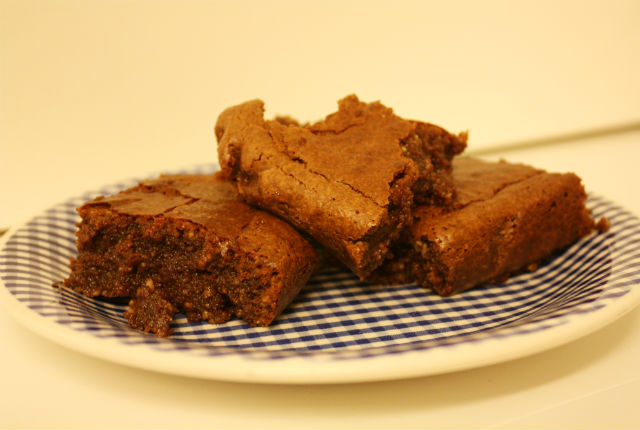 Flourless Chocolate Santa Brownies
My kids are still off school until Thursday, and we felt like a spot of baking this week. Nigella's flourless chocolate brownies always go down a treat in our house, and we had most of the baking essentials sitting in the kitchen, except for one vital ingredient. You've guessed it – chocolate! Luckily, also sitting in the kitchen, looking somewhat pathetic, were two chocolate Santas who had survived the Christmas period mostly unscathed. Unluckily for them though, they were reconstituted into chocolate brownie batter. Yum yum.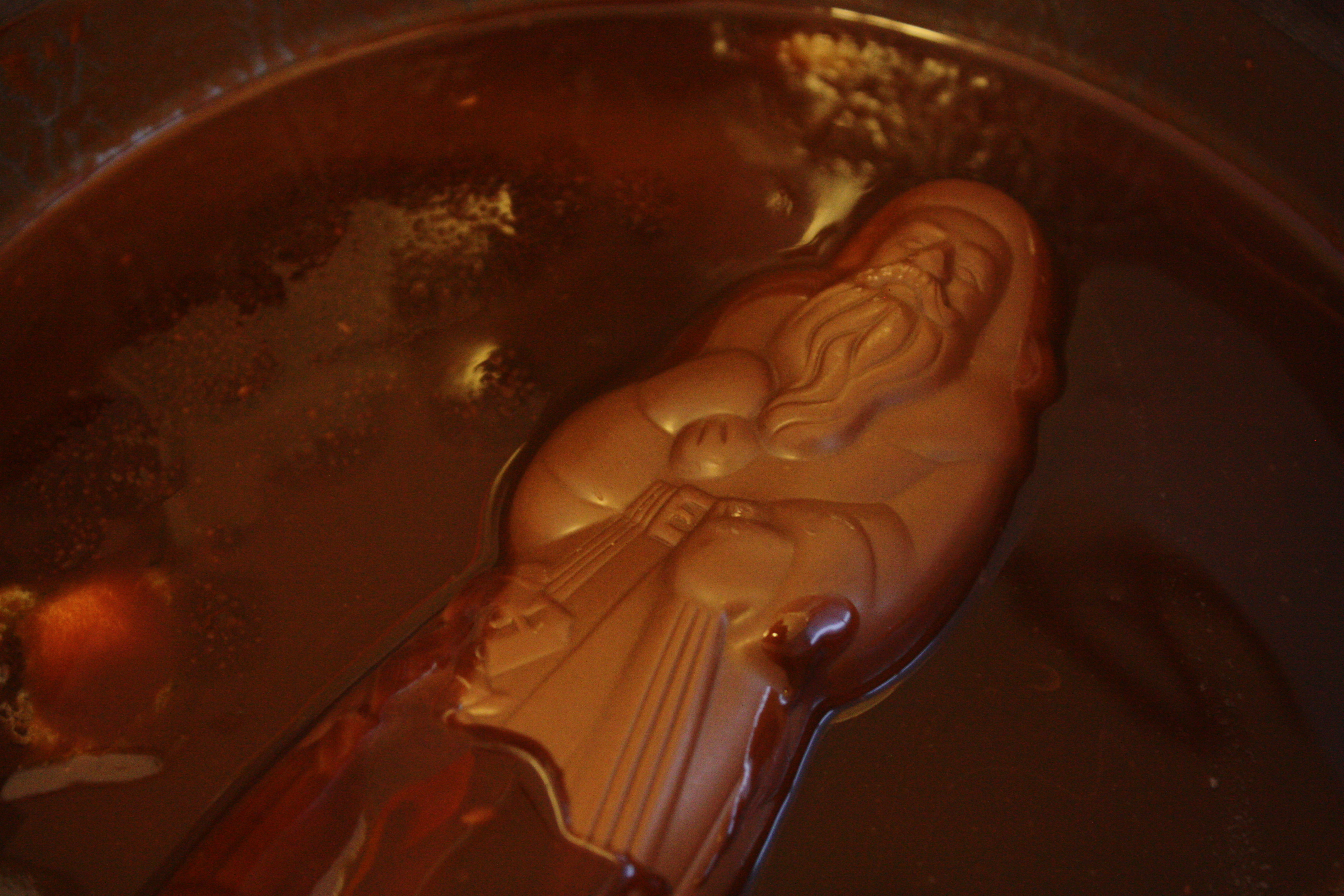 Ingredients
240g milk chocolate (whether neglected chocolate Santas or otherwise)
225g butter
2 teaspoons vanilla extract
200g caster sugar
3 eggs, beaten
200g ground almonds
(actually, the original recipe called for 225g chocolate, 150g almonds, plus 100g chopped walnuts, but we left out the walnuts and increased the chocolate and almonds a little instead)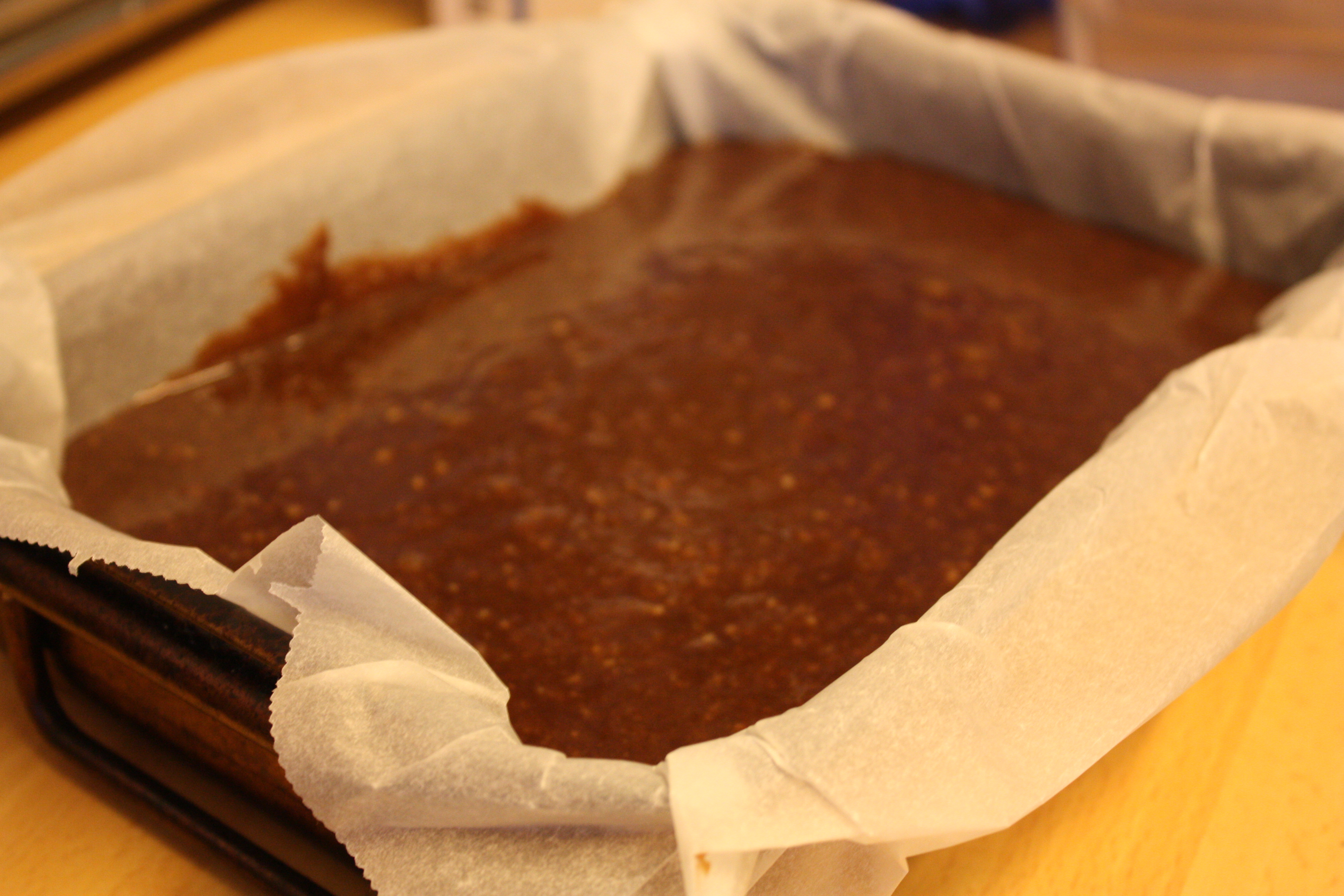 Directions
Preheat your oven to 170 °C fan.
Melt the chocolate and butter gently over a low heat in a saucepan – bye bye Santa!
Take the pan off the heat, stir in the vanilla and sugar with a wooden spoon, and let it cool a little (so the egg doesn't congeal in the next step).
Beat the eggs and ground almonds in with a whisk.
Pour the batter into a lined baking tin ca. 24cm square or as close to that as you have. I always line mine with grease proof baking paper, as it makes removing the brownies sooo much easier at the end.
Bake for 25-30 mins until the top has set, but the mixture is still slightly gooey inside.
Leave to cool, then lift out of the tin (you see now why it's a good idea to line the tin), and cut in to squares.
Tastes great with a little icing sugar sprinkled on top or, if you're feeling decadent and have it to hand, vanilla ice-cream and/or chocolate sauce.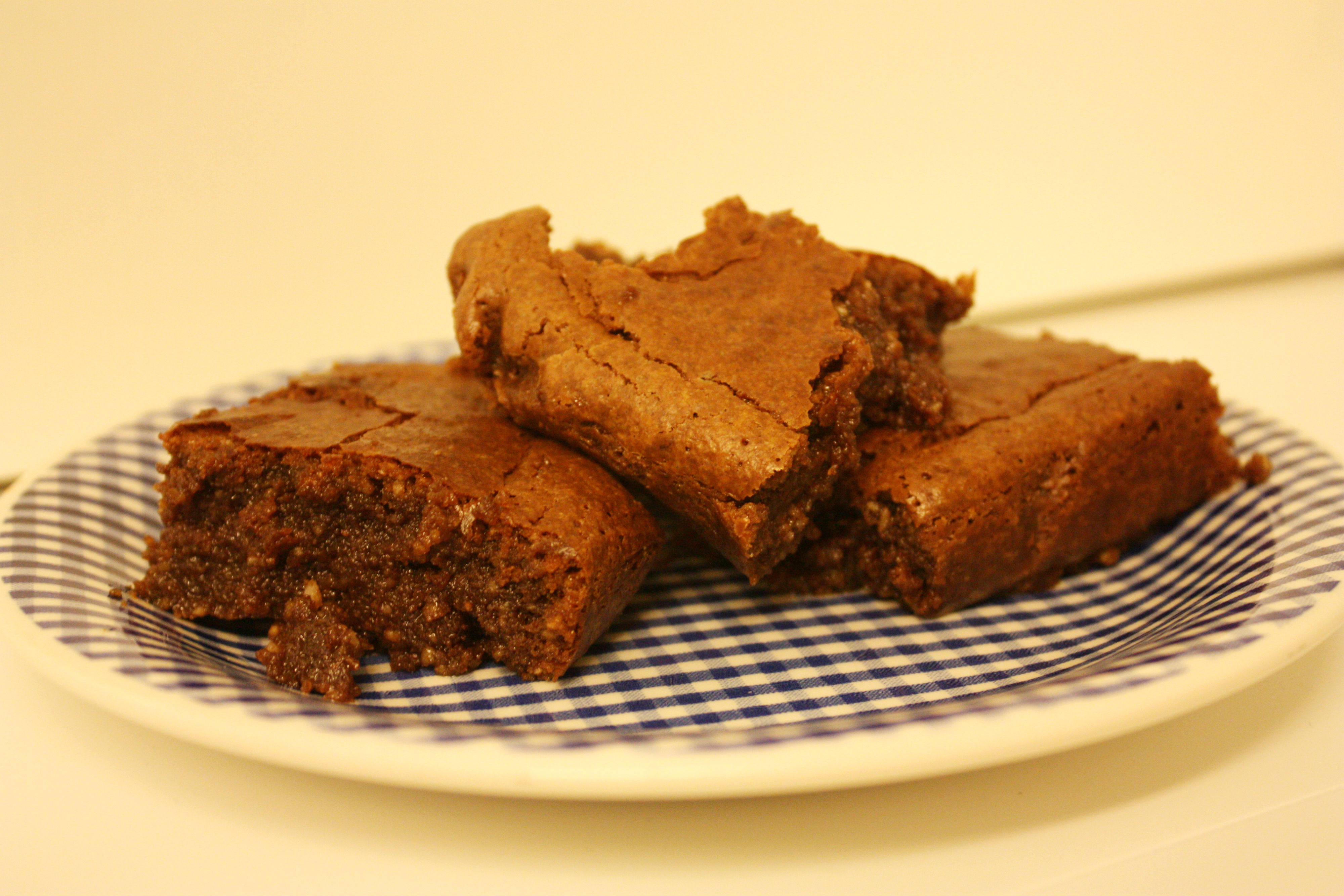 Recipe adapted from Nigella Express by Nigella Lawson, Flourless Chocolate Brownies, page 51.