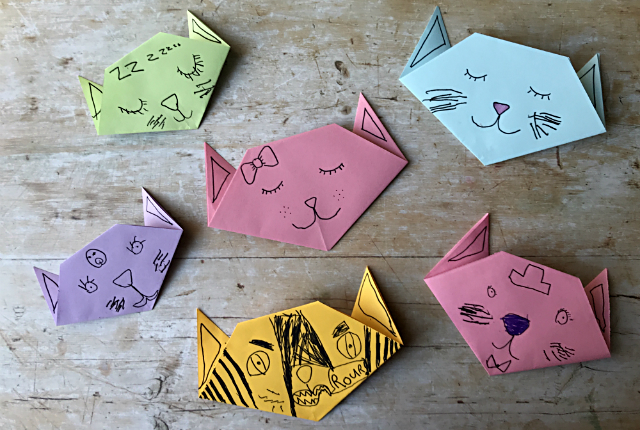 Easy-peasy Origami Cat Tutorial
Konnichiwa! We've got a very exciting trip coming up. My husband is working in Tokyo for three months, so I'm taking the boys over to see him in a couple of weeks, over February half term break. It will be my fourth trip to Japan (my husband and I actually met in Japanese night class, so we've taken a couple of trips there together), but it's the first time for the kids. In anticipation of our trip, we've been reading up about Japanese culture and Oskar really wanted to do some origami. And then he suggested we make a video of it (that boy has really got the video making bug!) So, here is our easy-peasy tutorial to folding origami cat heads!
It really is very easy. All you need are some bits of square paper, and some pens to decorate your cats afterwards. It just takes a few simple folds to create the cat heads – we ended up with a whole army of cats! If you use different sizes of paper, you can make kittens too. Oskar managed to fold the origami all by himself, though my 4 yr old needed some help. For younger kids, you could also fold some cats in advance and just let the kids decorate them, but it's also quite fun for little ones to get involved in helping to press down the folds, even if they can't do the whole thing by themselves. Here's an overview of the folding steps, for quick reference: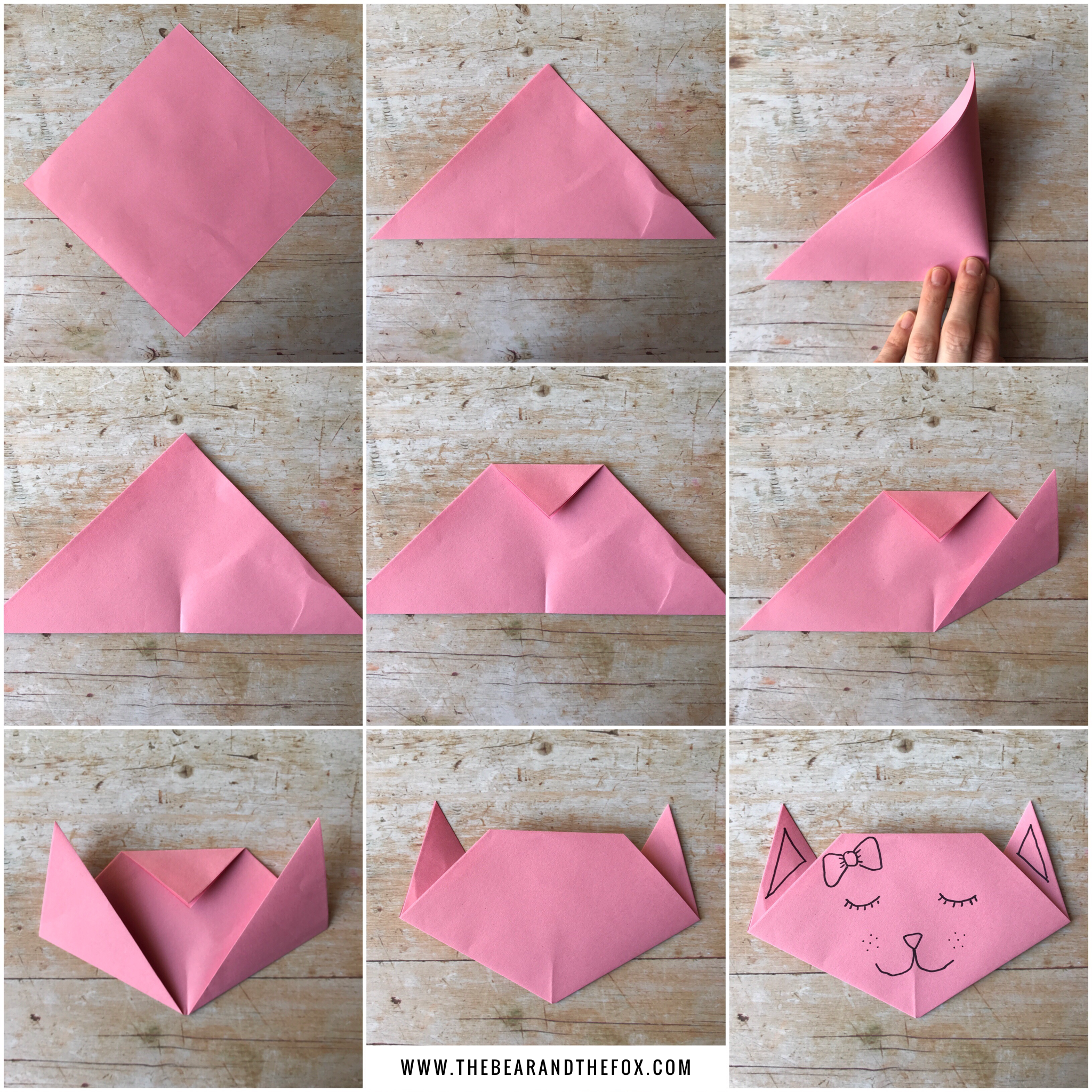 I hope you have fun making your own army of origami cats! I'd love to see if you do – please feel free to share your pictures with me on social media, and to tag me in on Instagram and Twitter.
Pin for Later