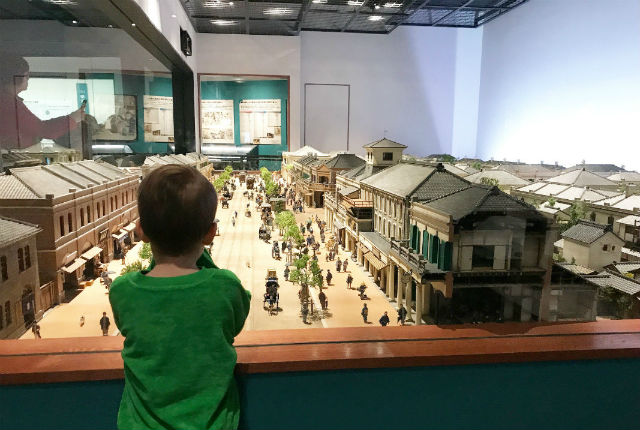 Exploring Japan's History at Edo-Tokyo Museum
Happy Museum Monday! I'm back this week with yet another museum recommendation from Japan. If you are visiting Tokyo, then you are spoiled for choice with the many excellent museums on offer, but one museum I would say is a 'must see', is the Edo-Tokyo Museum. It showcases Tokyo's history, life and culture from around 1600 to the present day (Edo being the former name of Tokyo). It's quite an interactive museum too, which is always a winner with kids.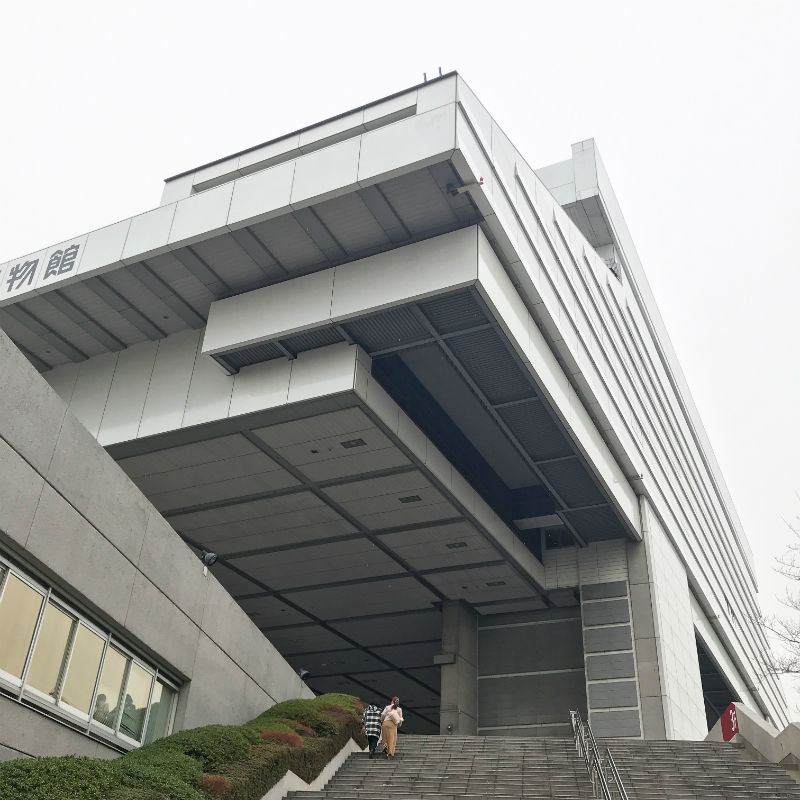 The first thing that strikes you when you arrive, is how HUGE the building is. Apparently it is modelled after an elevated-floor type warehouse. After climbing the enormous set of stairs (there's also a lift for those that need barrier-free access), you purchase your tickets on the entrance level, then are swallowed up by a giant red elevator.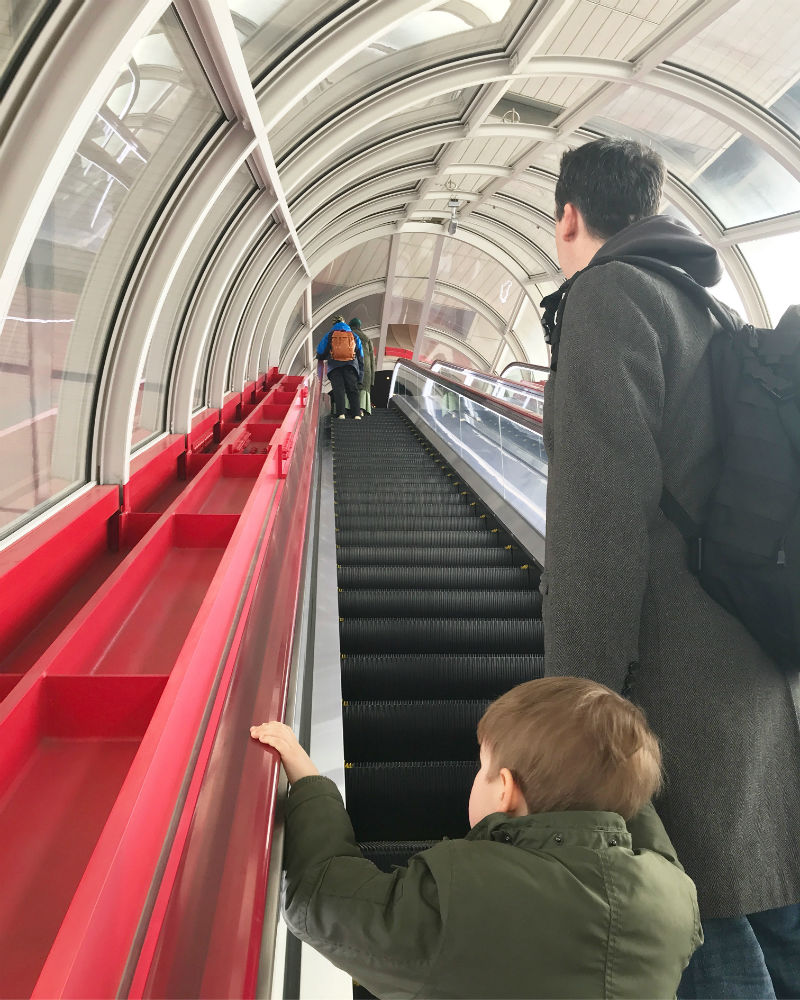 Once inside the museum, things continue to be BIG and you soon realise why the size of the museum is necessary – exhibits include life size replicas of buildings and a bridge, which spans the two gallery levels.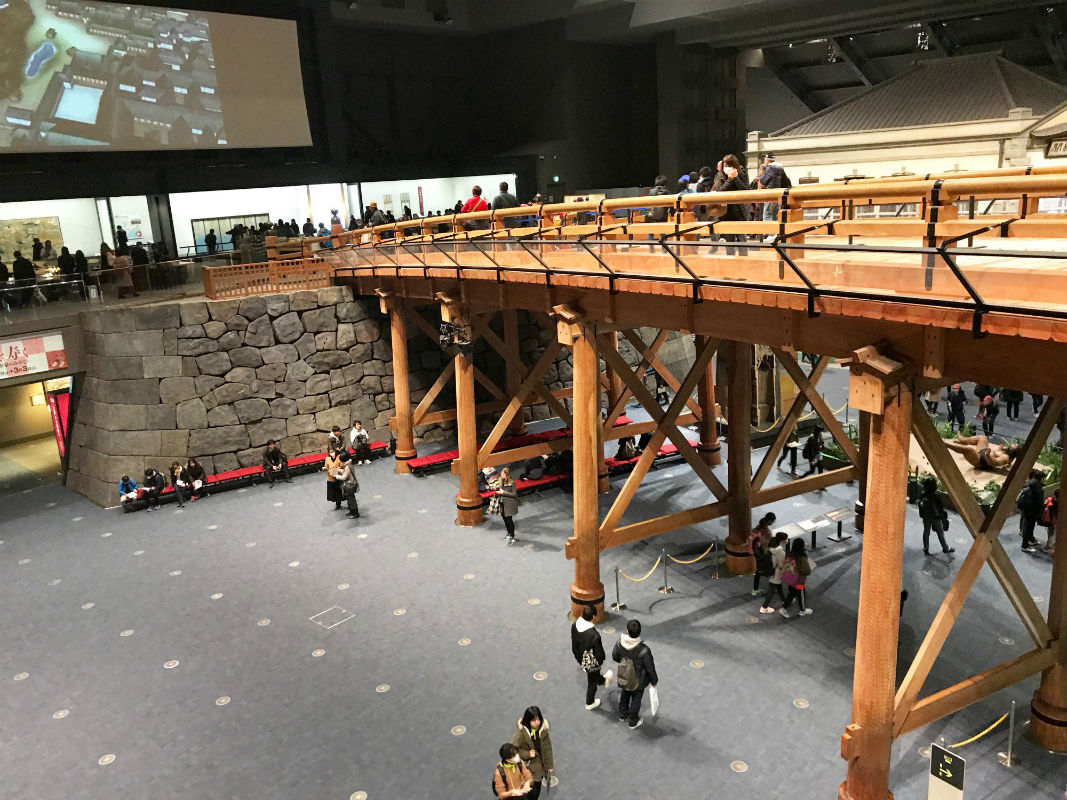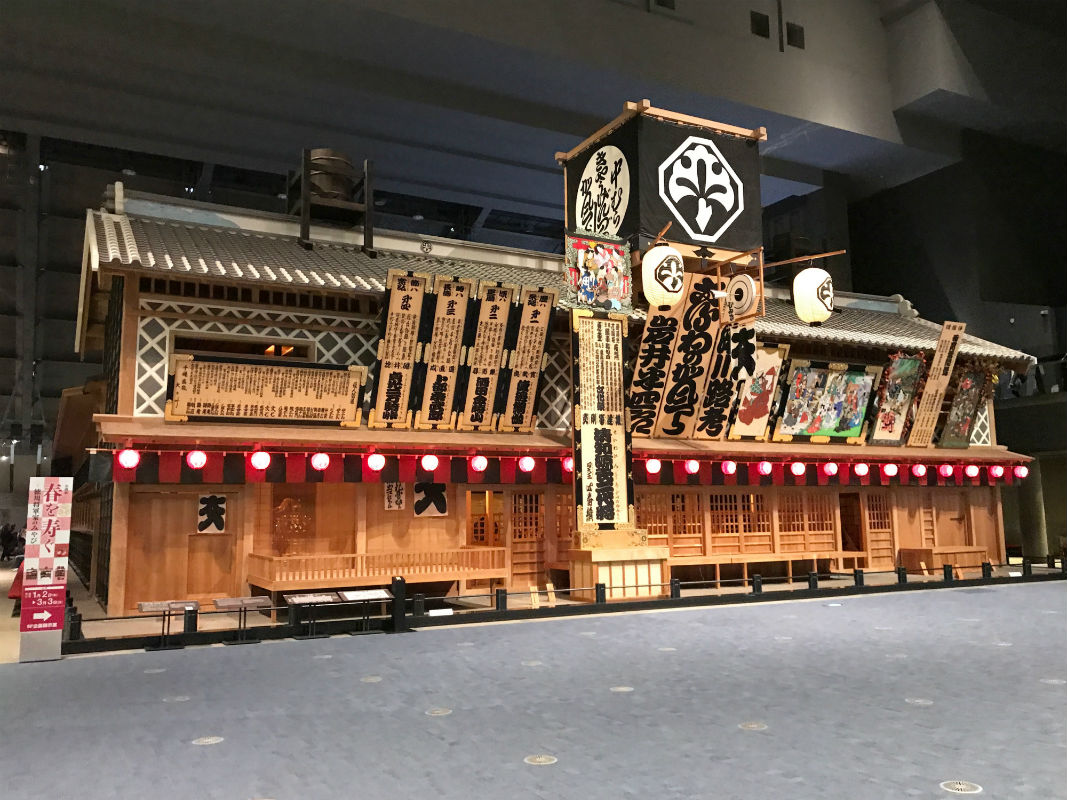 Several miniature dioramas of Tokyo give an idea of what life was like in each period. Binoculars are included, to get a close-up view, and some of the models include little challenges to find certain things in the displays, such as a dog in a boat or a striped kimono in a crowd.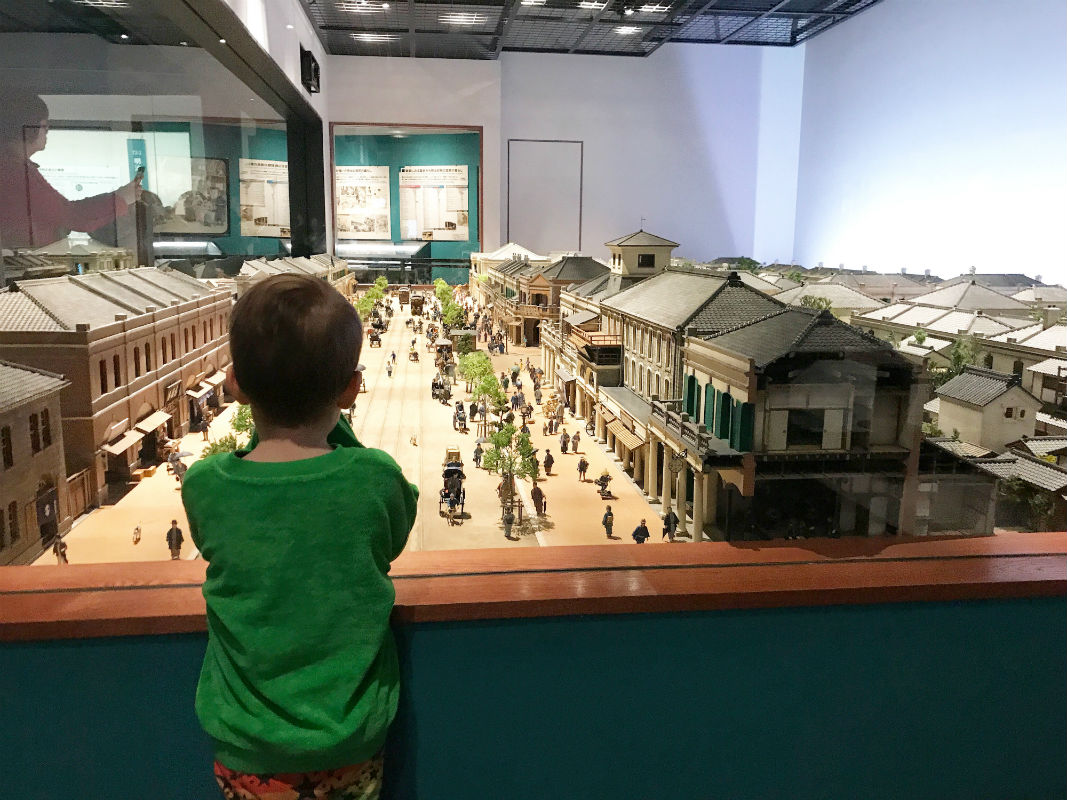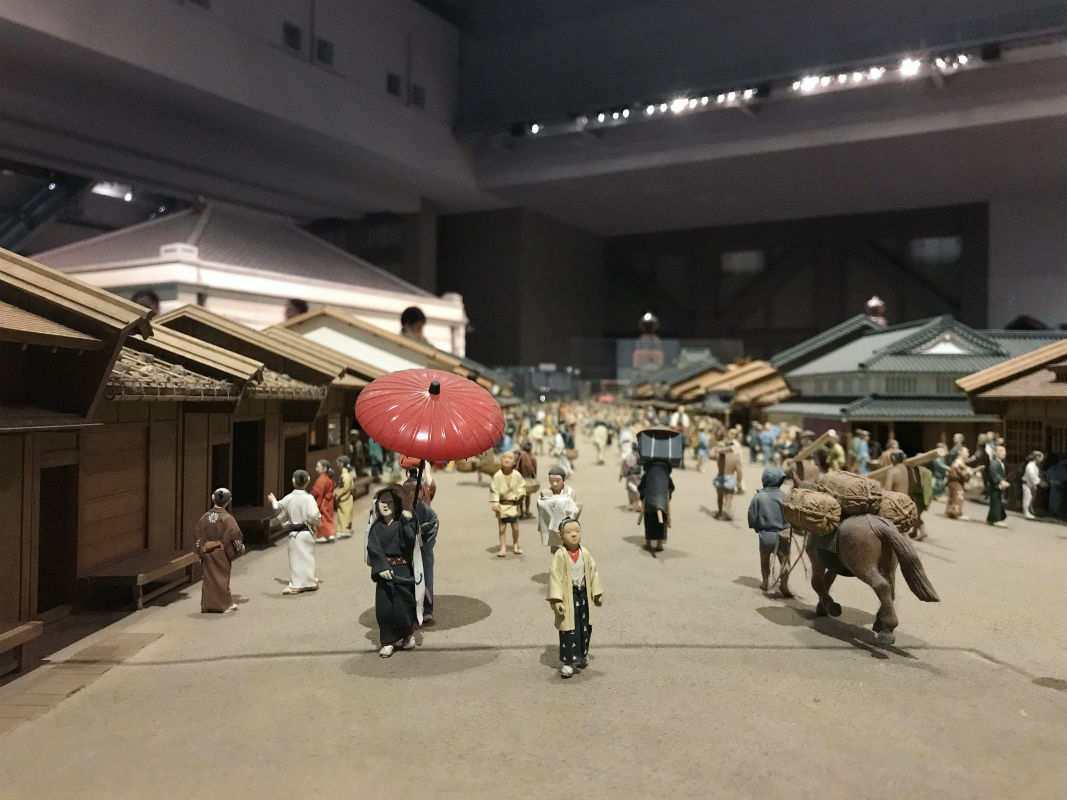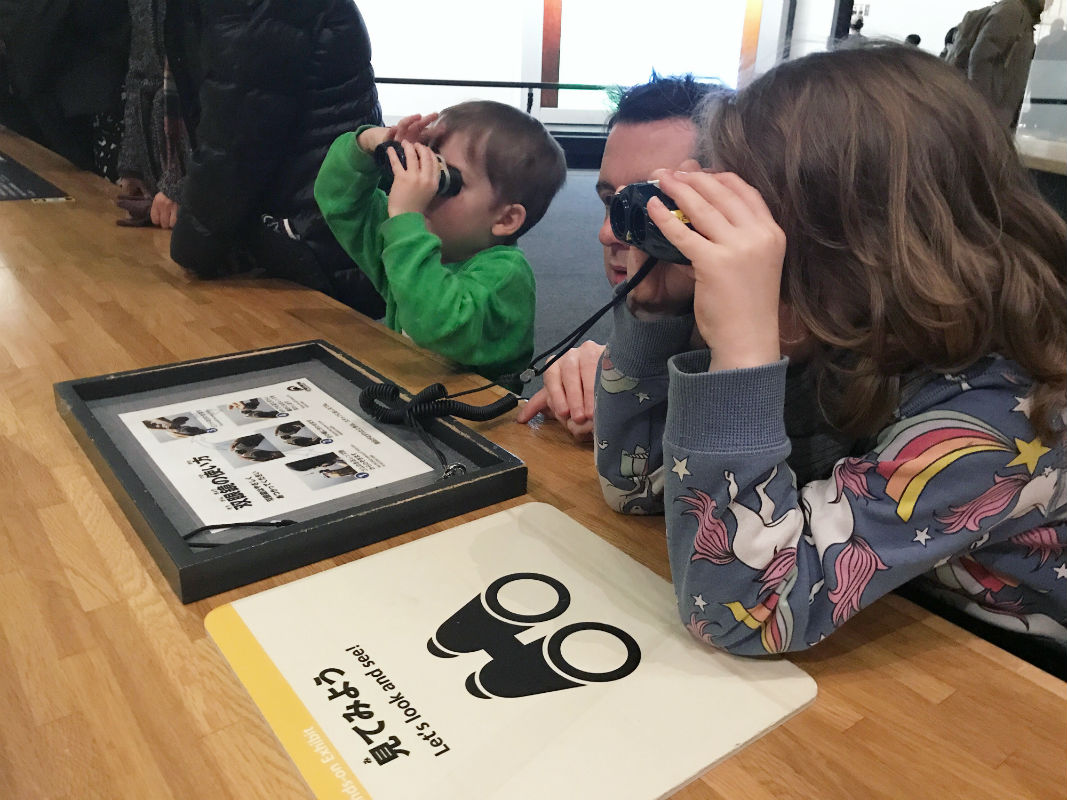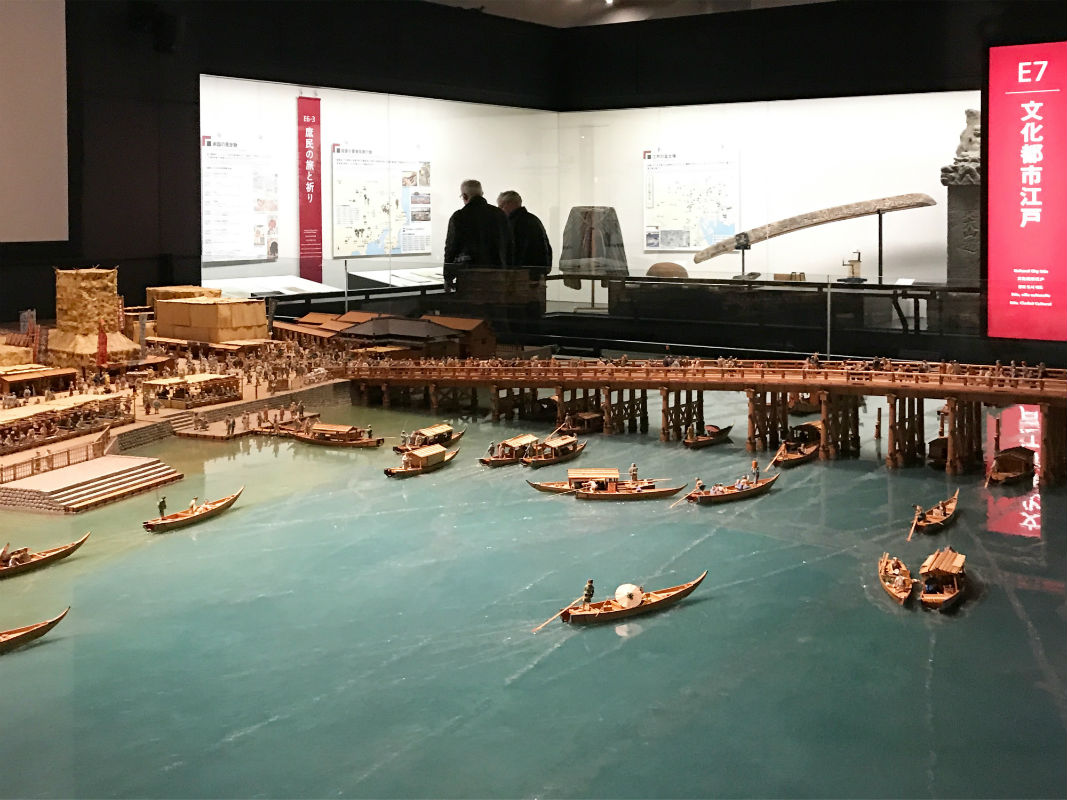 The exhibits on tools and trades of Edo merchants and tradesmen include hands-on exhibits where visitors can touch or lift various replica artefacts, alongside replica workshops and stores – such as a joiner, a bookshop or a market food stall.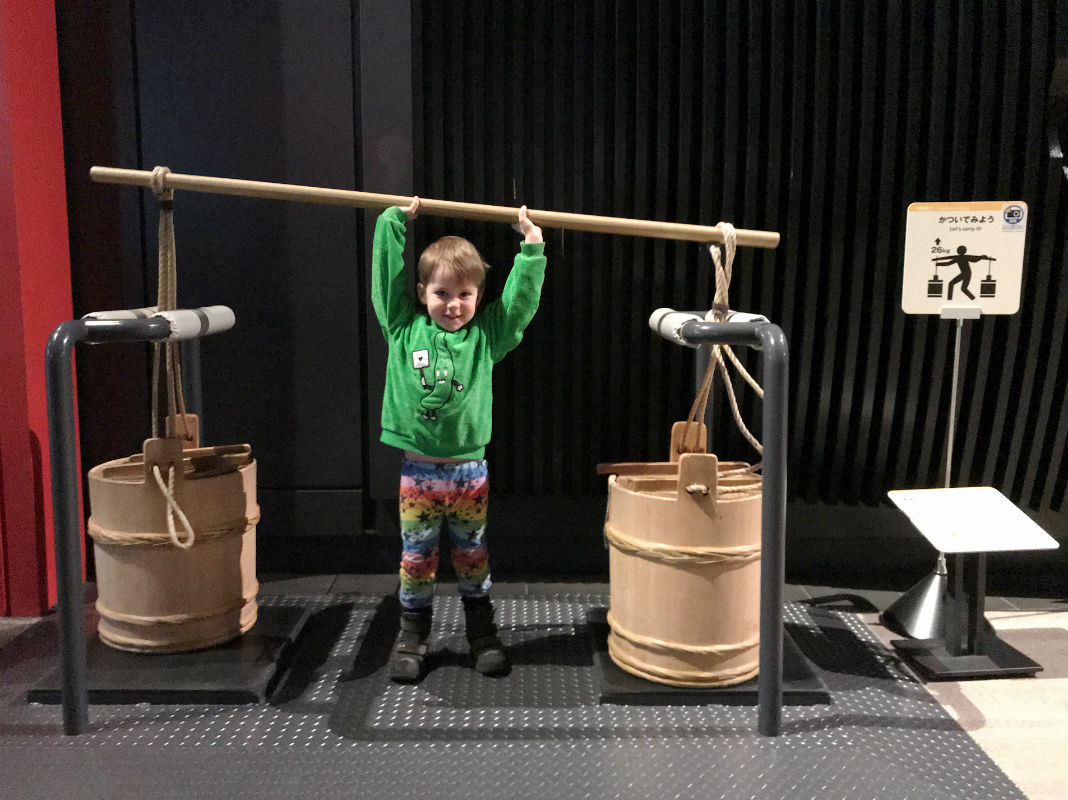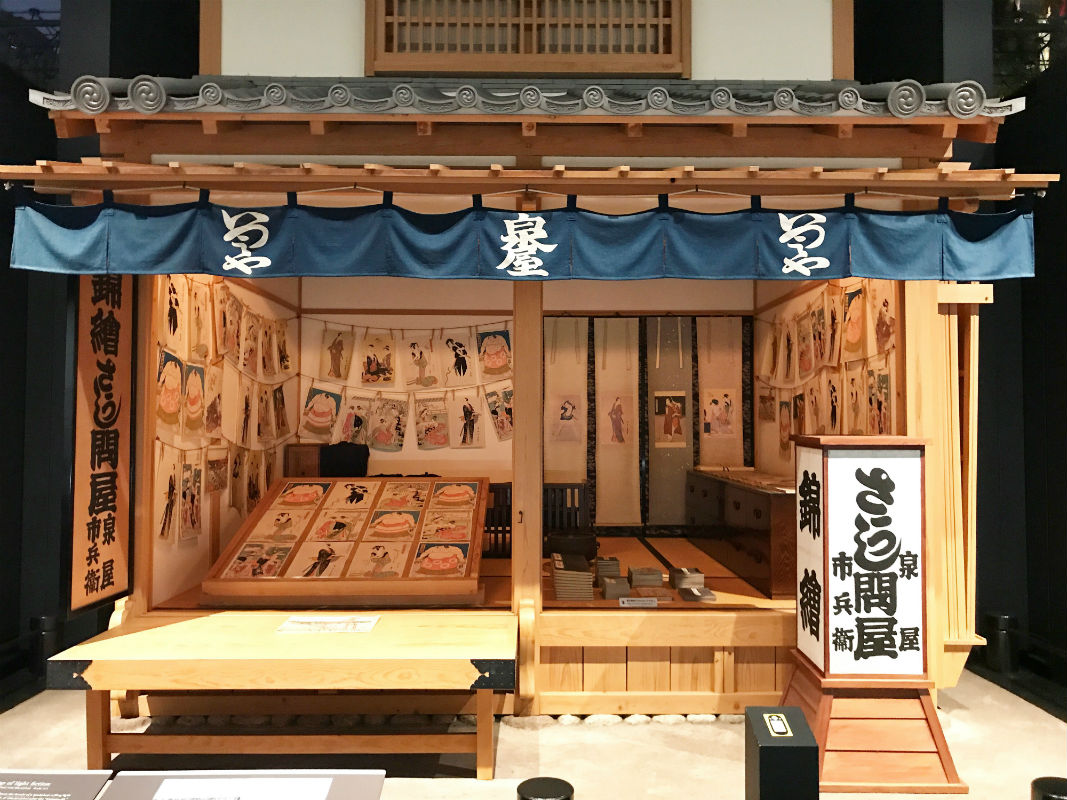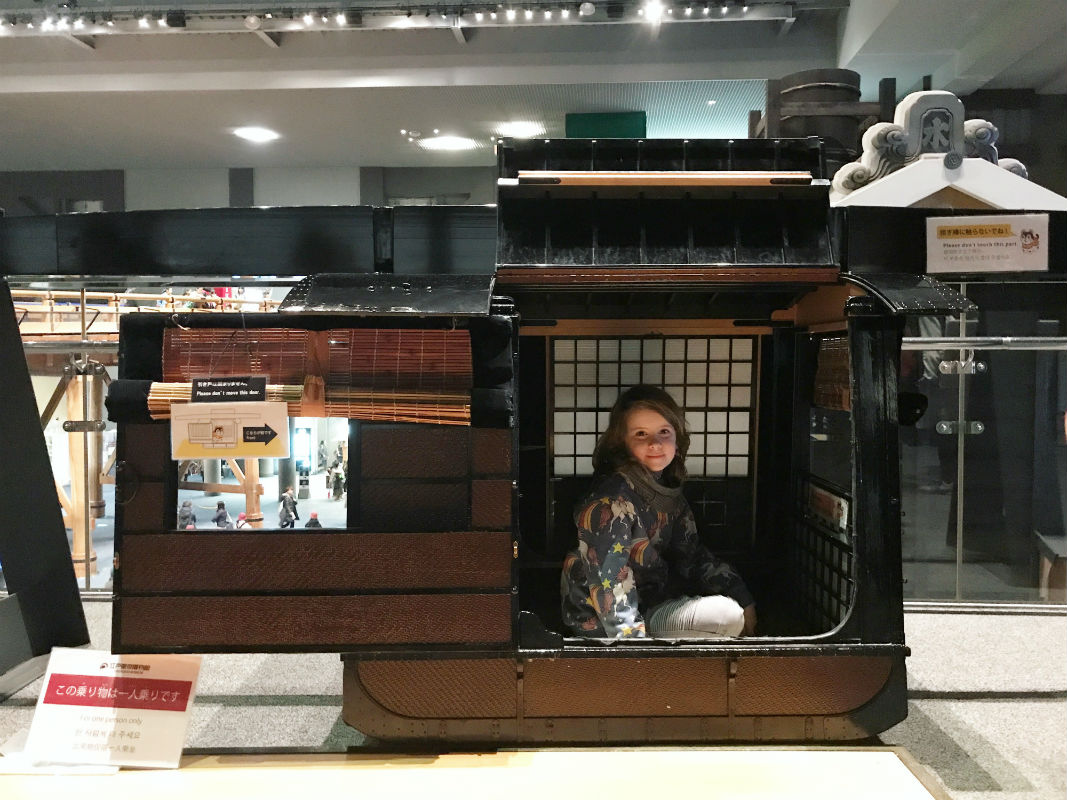 There are lots of other interesting bits in the 'Edo Zone' too. The exhibit on theatres includes not only a replica Kabuki theatre stage, but also a little animated model that shows how tricks are performed to make characters appear and disappear on stage.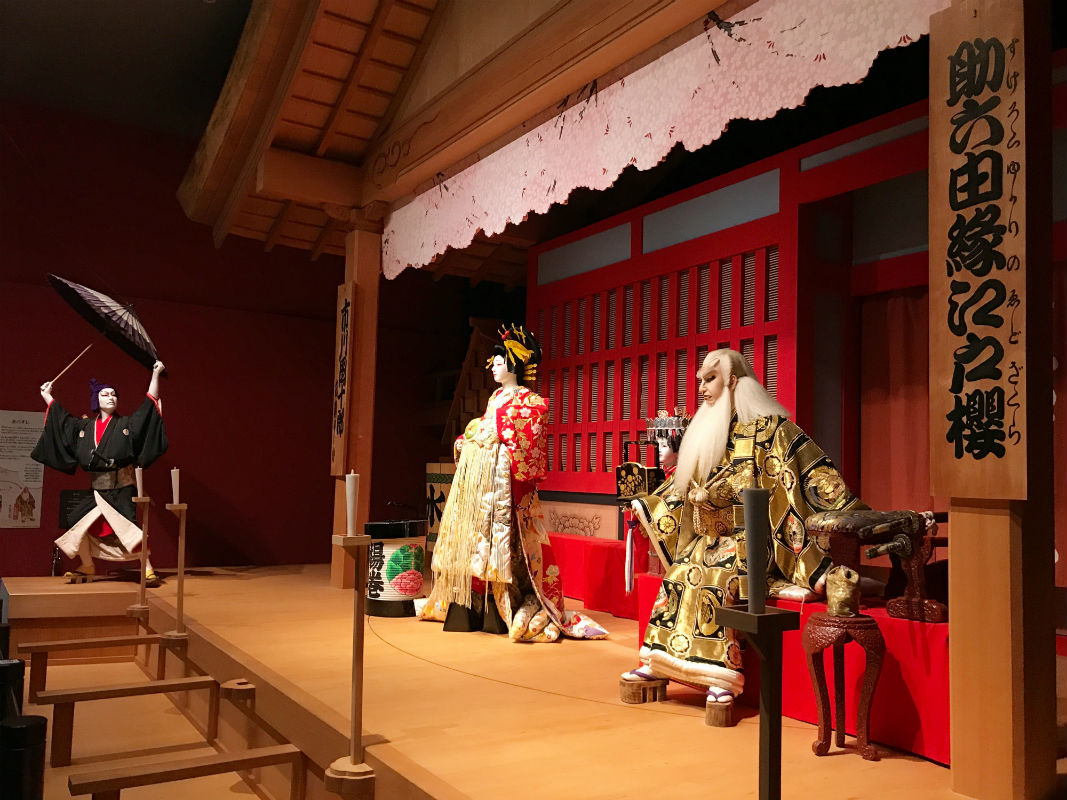 And in the section about publications, the boys were quite interested in the exhibit that showed the different layers of how a block print is put together.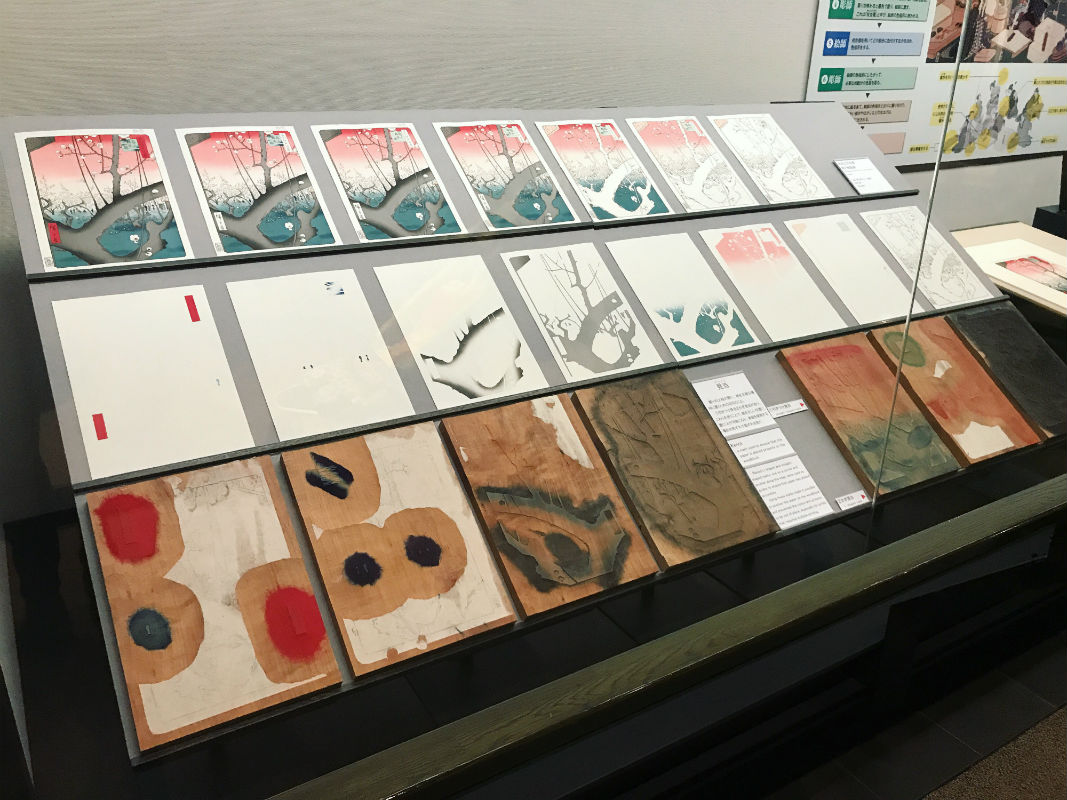 As the exhibits move forward chronologically in time and you get closer to the modern age, there are a series of different bicycles, carriages etc. that you can sit in and ride on. Of course, we had to try them all out!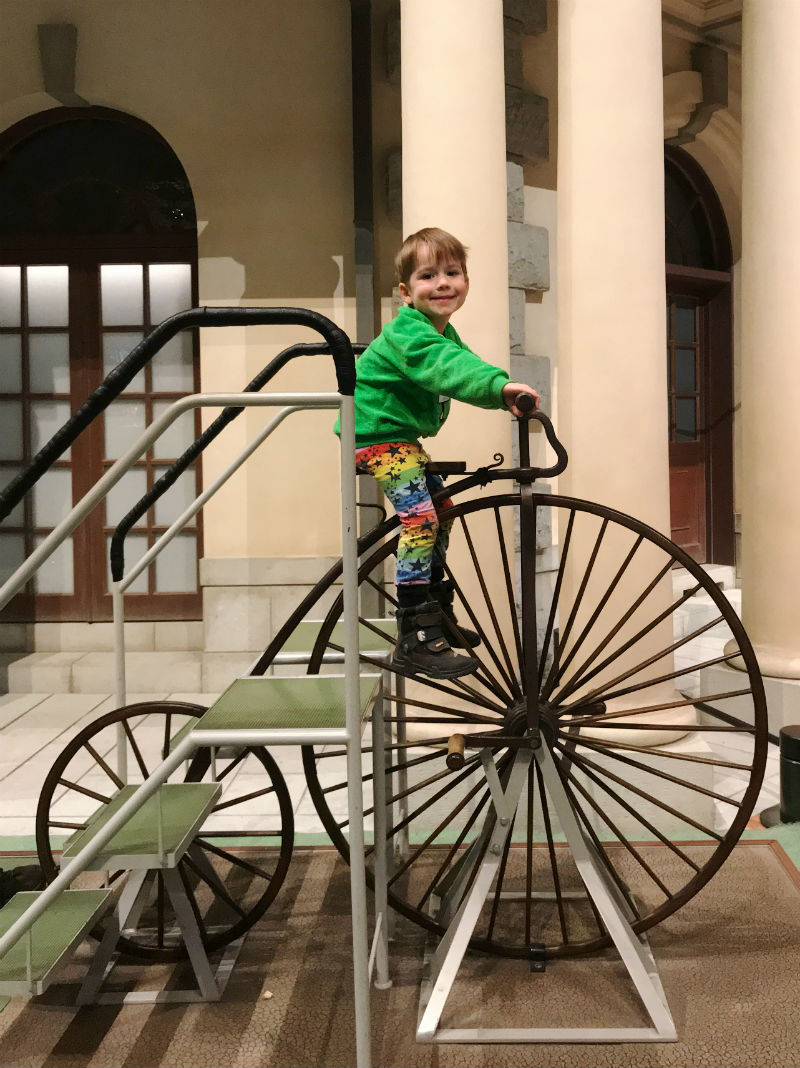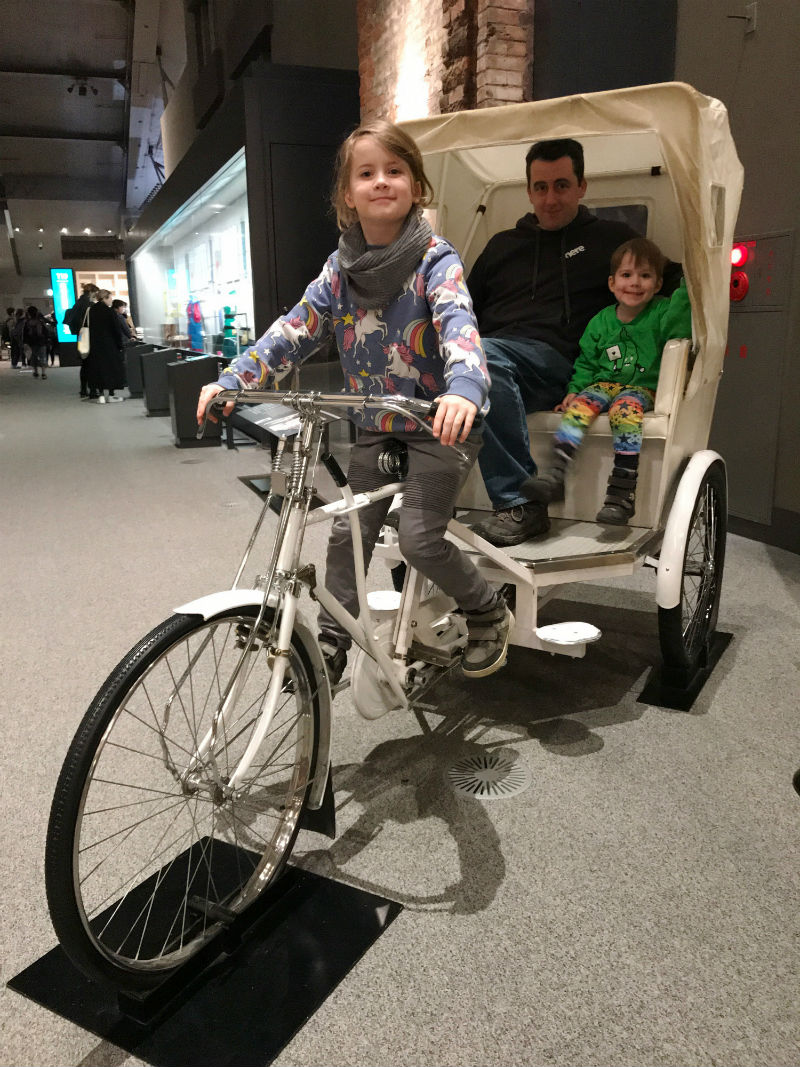 There's a restaurant and a cafe here too, but we opted to have a picnic instead in the packed-lunch pavilions on the entrance level. In total, we spent a couple of hours at Edo-Tokyo Museum. The museum is usually closed on Mondays, unless it's a national holiday, but you can find up-to-date information on opening times and admission times on the museum website. So, if you're visiting Tokyo, you should definitely put the Edo-Tokyo Museum on your list!