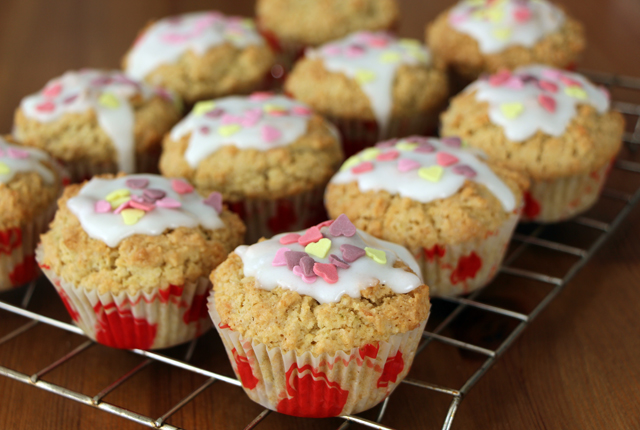 Coconut Lime Muffins
As much as I love baking, I don't do as much of it in summer when it gets so hot. But these coconut lime muffins are lovely and refreshing, even during the hotter months of the year. And lets face it, the kids don't really care what the weather is like, if there is cake, they'll eat it!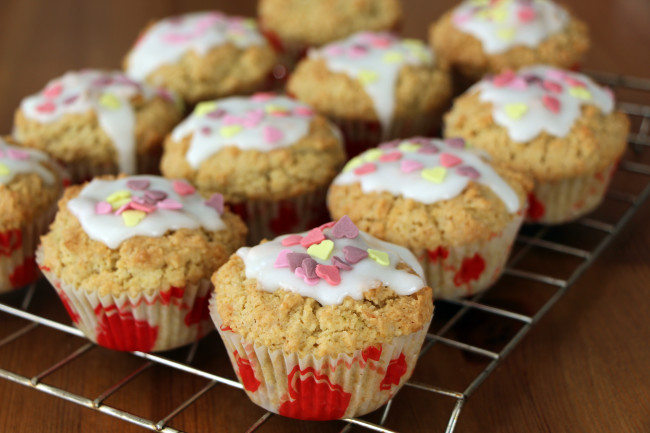 Ingredients (wheat/ gluten free)
Muffins
2 cups gluten free flour (e.g. Schär or Dove's Farm)

1 heaped teaspoon gluten free baking powder
1/2 cup desiccated coconut
1/2 cup brown sugar
2 eggs, beaten
1 cup coconut milk
1/2 cup vegetable oil
grated zest of 2 limes
Icing
juice of 1/2 lime

icing sugar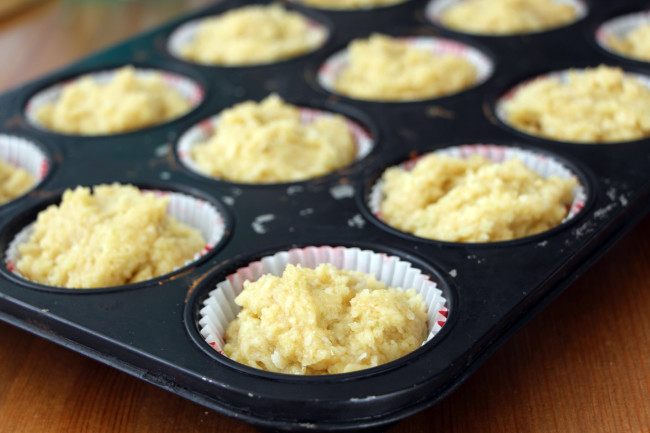 Directions
Preheat your oven to 180°C

Sift the flour and baking powder and combine with the desiccated coconut and sugar in a bowl.
In another bowl, combine the eggs, coconut milk, vegetable oil and lime zest.
Pour the wet ingredients in to the dry ingredients and stir together. Don't over mix or your muffins won't turn out as fluffy. As soon as the ingredients are just combined, stop stirring!
Line a 12 hole muffin tin and evenly divide the mixture. Since gluten-free muffins are a lot more crumbly than regular ones, I don't recommend greasing the tin instead as chances are they will fall apart when you try to get them out.
Bake for 20-25 minutes until risen and starting to turn golden on top.
Leave to cool for at least 5 minutes before transferring to a cooling rack.
Let the muffins cool completely before attempting to ice them!!
For the icing, stir enough icing sugar in to the lime juice until you have a consistency that isn't too runny. Dollop a little on top of each muffin and, if you have, add some sprinkles on top. Always make sure to read the ingredients of sprinkles when preparing gluten free muffins, as many are made with wheat flour!
Enjoy your muffins with a nice cup of tea.