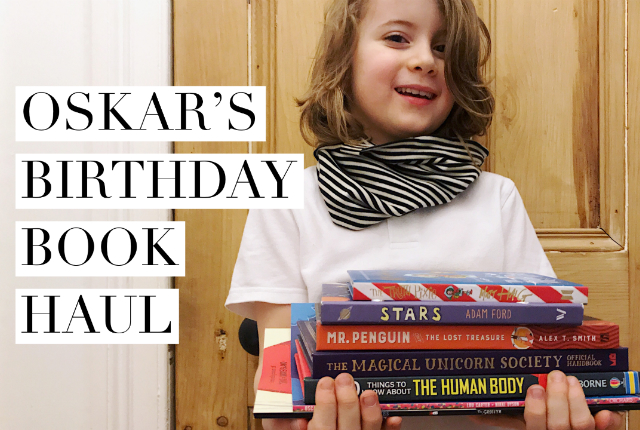 Oskar's Birthday Book Haul
There's not been a new 'Chapter Book of the Month' this past month, as we've been up to our ears in reading Christmas picture books and recording Christmas videos. So we've made a quick video of Oskar sharing his birthday book haul instead. When I say we, I'm mostly superfluous – Oskar is really taking to this whole video shindig!
If you enjoyed the video, I'd be really grateful if you would subscribe to my channel. Thanks!
List of books:
---
Please note that all the book links in this post are Amazon affiliate links. That means if you buy any books via these links, I receive a small percentage – at no extra cost to you! – which helps to keep this blog running!