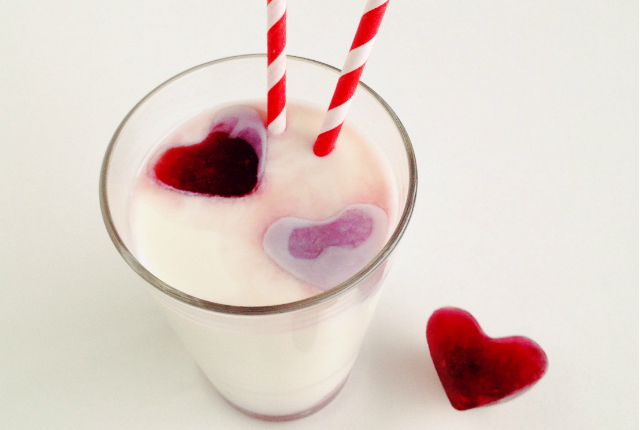 Cherry Milk Surprise
Love is in the air…not long now until Valentine's Day! If you're looking for an easy idea to create a special, non alcoholic drink for your loved one(s), novelty ice cube trays are your friend. Kids especially will love this!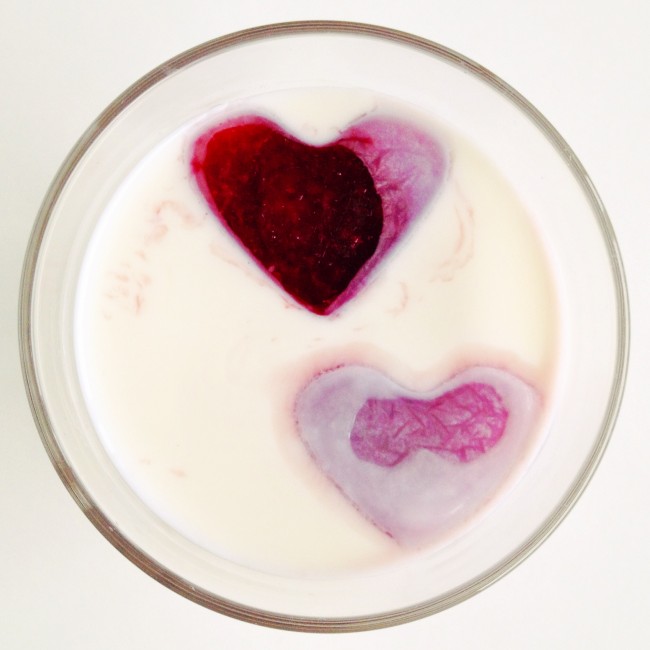 I experimented a little with these heart shaped ones from Ikea (sadly, they don't seem to sell these any more, but you can find plenty other heart shaped ice cube trays online). I found that freezing cherry juice worked best. Just pop a couple in to a glass of cold milk, add some pretty straws, and voila! As the hearts melt, they slowly turn your milk pink and give it a subtle cherry flavour.