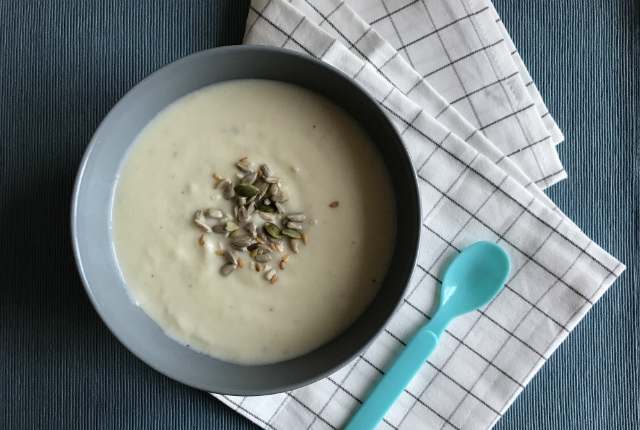 Celeriac & Potato Soup
We are great soup aficionados in our house. Butternut Squash, Pumpkin, and Parsnip & Apple Soup are all family favourites, and for a special treat my German Cheese & Mince Soup hits just the right spot. But I wanted to try something new for a change, and had heard great things about celeriac soup. I wasn't sure if the kids would go for it, but they loved it's slightly sweet taste and both asked for seconds! And it's really simple to make.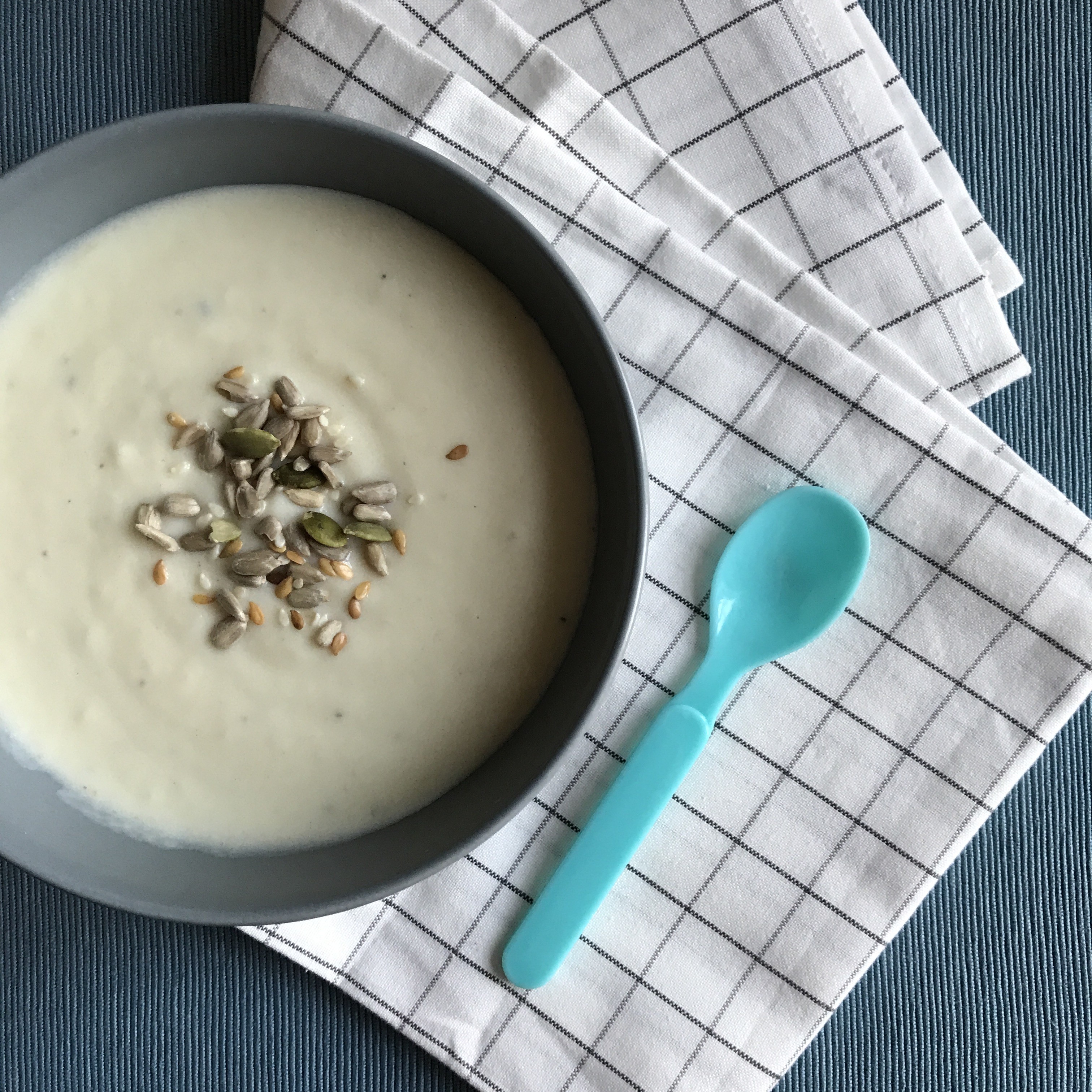 Ingredients
one large celeriac
one large potato
a handful of shallots
1 Tbsp butter
2 Tbsp vegetable oil
1.2 litres vegetable stock (or water + the appropriate amount of vegetable bouillon powder)
4 Tbsp single cream
salt & pepper
Directions
Peel and chop the shallots, and fry them in a large saucepan with the butter and vegetable oil over a low heat until they start to soften.
While the shallots are cooking, peel and cube both the celeriac and the potato, then add them to the saucepan and cook for another minute or two.
Add the vegetable stock, and leave to simmer for about 15 to 20 minutes or until the celeriac and potato are tender.
Remove from the heat and leave to cool for 5 – 10 minutes, then blend everything to a smooth consistency with a hand blender (being careful not to splash yourself with hot soup!).
Stir in the cream, and season to taste with salt and pepper.
Serve and enjoy!
The kids love this soup with some mixed seeds sprinkled on top!