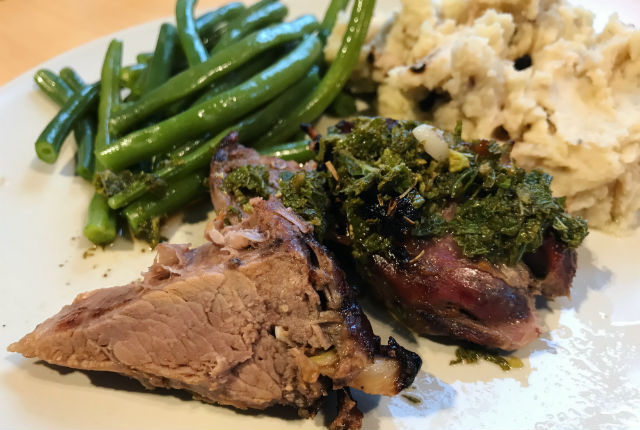 Apricot Glazed Lamb with Garlic & Rosemary
It's not been the Easter we had all imagined, but my husband did strike gold when he spotted a leg of lamb at our local supermarket when he was doing our essential weekly shop last week. So we ended up having a lovely Sunday roast to celebrate Easter. In case you want to treat yourself to a nice roast, here's our go-to lamb roast recipe: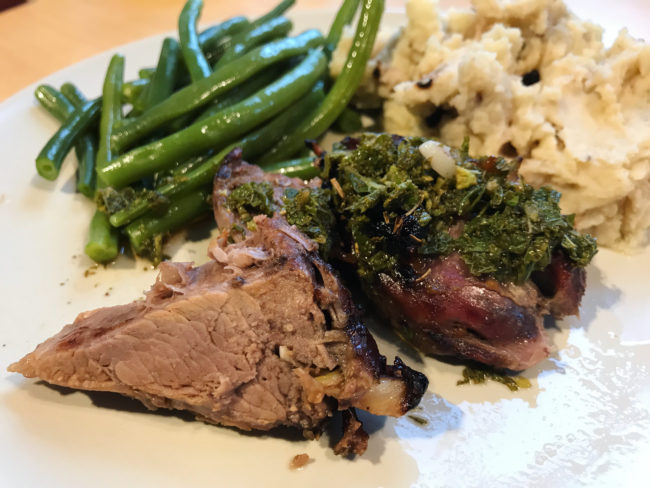 Ingredients (serves 4)
Half a leg of lamb – ours was just short of 1kg, including the bone
Rosemary – ideally a couple of fresh sprigs, but the shops didn't have any fresh this time so we used dried
4 cloves of garlic
2 Tablespoons apricot jam
1 Tablespoon Dijon mustard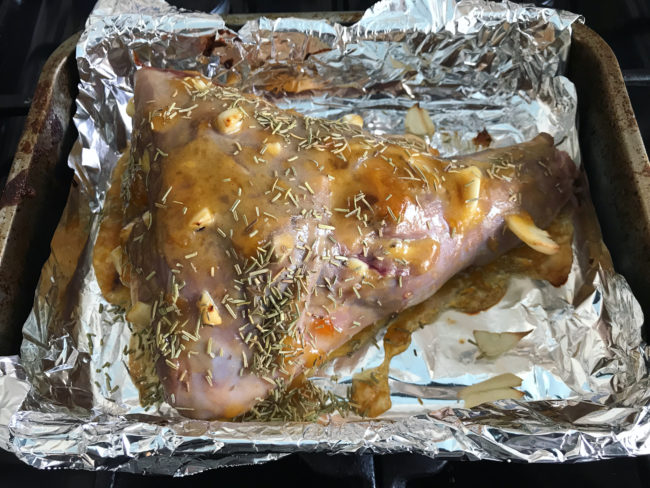 Directions
Preheat your oven to 180 C.
Place your piece of lamb on to a baking tray lined with aluminium foil.
Mix together the apricot jam and mustard, and smear it all over the lamb.
With a sharp knife, stab your lamb all over, about 1cm deep.
Peel the garlic cloves and cut them into matchsticks about 1/2cm wide. Insert a garlic strip into each of the cuts.
Pluck the leaves off the rosemary sprigs and sprinkle them over the lamb (or sprinkle over some dried rosemary). They'll stick to the glaze.
Roast the lamb according to the timing on your packaging – usually 8 to 10 minutes per 100g, depending on whether you like it medium or well done. Cover with aluminium foil after 30-40 minutes or sooner if the glaze is starting to burn.
The lamb is cooked once the juices run clear – if it's not done once the time is up, keep cooking and check on it every ten minutes.
Once cooked, remove lamb from the oven and leave to rest for 10 minutes before serving.
We served our lamb with mashed potatoes and green beans. And mint sauce, of course. See below for a quick home made mint sauce recipe!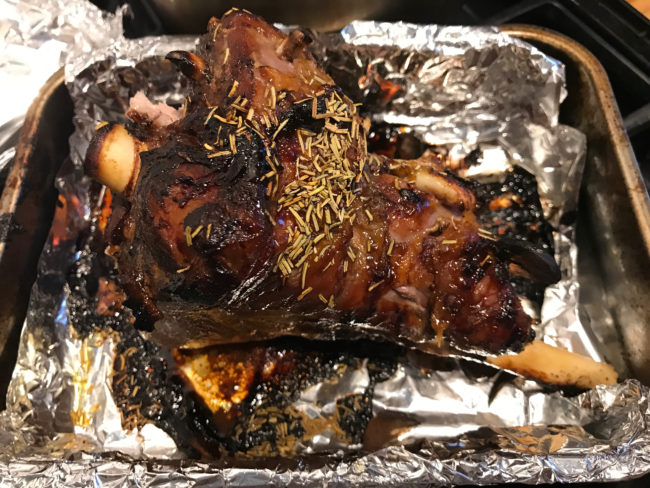 Mint Sauce
Finely chop up two large handfuls of mint leaves and sprinkle with a pinch of salt. Place in a jug and add 1 Tablespoon of caster sugar and 4 Tablespoons of boiling water. Stir well and leave to cool. Once cooled, stir in 4 Tablespoons of white wine vinegar.