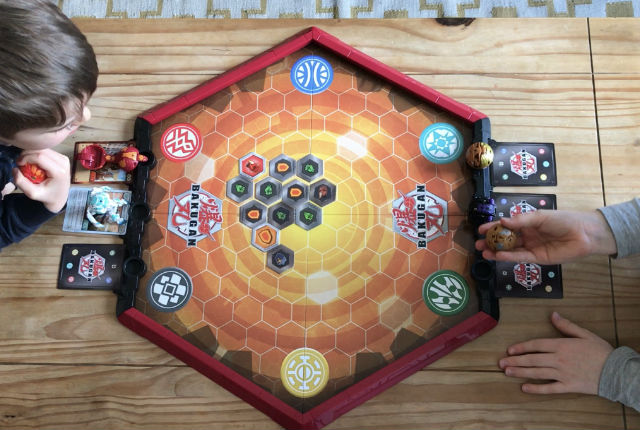 Review: Bakugan Bundle & Battle Arena [AD]
Hands up if you have any little Bakugan fans at home! I had never heard of Bakugan before, until my boys started talking about it. Bakugan Battle Brawlers is an anime show on Netflix they have been watching, and my 9 year old's best friend had gotten some Bakugan toys for his birthday – so of course they wanted to try them out too. So you can imagine their excitement, when we were sent a free Bakugan bundle by Spin Master for review.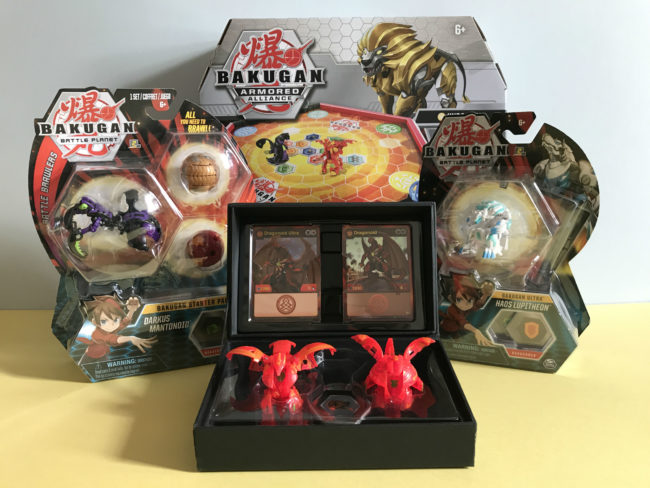 The Bakugan toys are little figures that come as a ball. The balls have magnets inside them, and transform when you roll them over little tiles called BakuCores which have metal inside them. The mechanism is quite clever! You can get Bakugan Core figures which pop open, and Bakugan Ultra figures which leap open and are slightly more complex. Each Bakugan figure comes with a character card, two BakuCore tiles, and some of them also come with other cards which you can use to play a more advance version of the game. We've been playing the beginners version, for which you just need six Bakugan figures plus their corresponding character cards and BakuCores.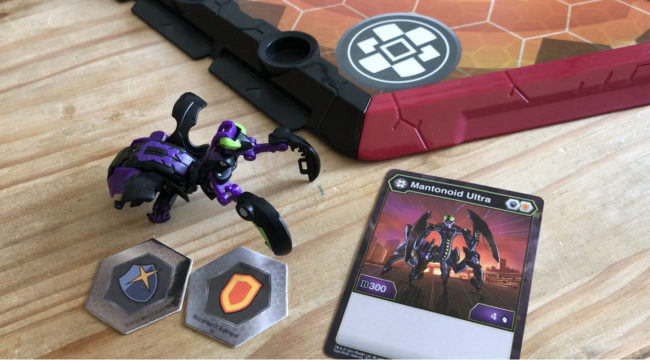 The rules for the beginners version are fairly straight forward:
Each player has three Bakugan figures, and before you start playing you lay out the BakuCore tiles in the middle of the table (or on the Battle Arena, if using, but you can play without one).
To play, each player chooses one of their BakuGan and players roll them at the same time in to the middle, across the BakuCores.
If neither of them open, you roll again. If just one of them opens, that player automatically wins. If both of them open, you add up the B scores on the corresponding character card plus the B scores on an BakuCore tiles you picked up, and the player with the highest score wins.
First player to win three battles wins the overall game.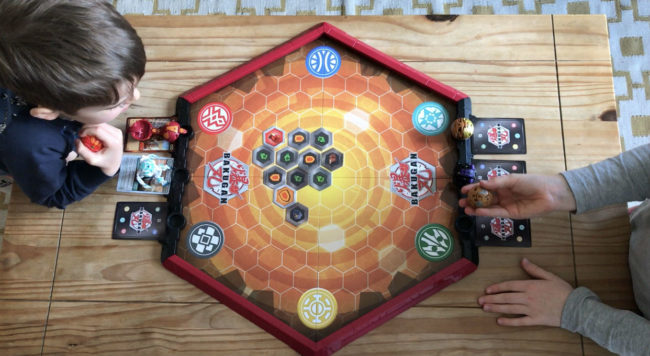 You only need six Bakugan figures to play, but there are over 100 to collect (don't tell my boys!) so if you have more then you can choose different ones for each game, which makes it more interesting as they all have different scores.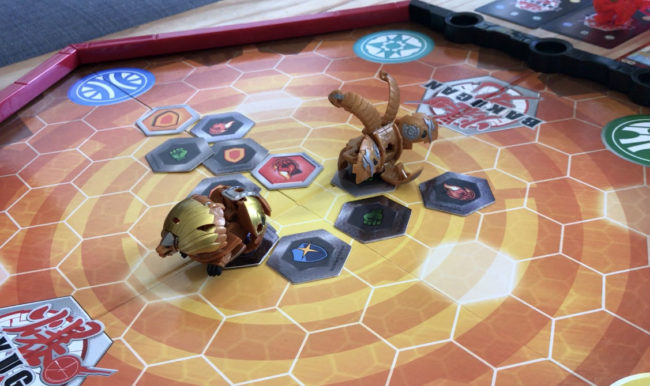 We've made a short video to give you a closer look at the Bakugan products we received, and to show you how the game works in action:
Disclosure: We were sent a free Bakugan bundle – as shown in the images above – in return for an honest video review. All images, views and opinions are our own.