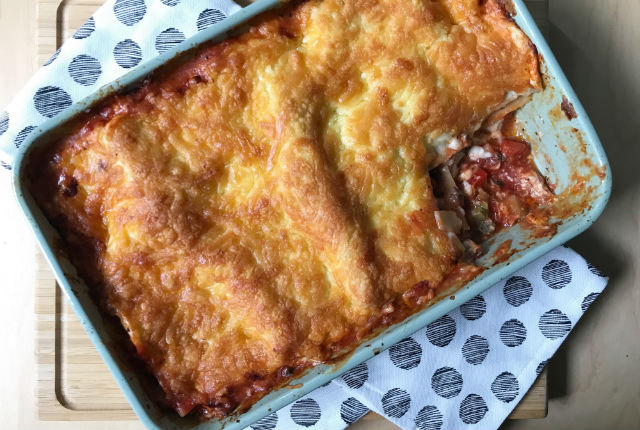 Vegetable Lasagne Kids will Love
So here's a funny story: my kids are generally quite good about eating vegetables, but they prefer them raw not cooked, with a few exceptions. They claim not to like cooke carrots, and categorically won't touch mushrooms. But when I asked my 4 year old's nursery teacher what his favourite dish was at nursery, I couldn't believe what she said – vegetable lasagne! And yes, you've guessed it, it includes both cooked carrots and mushrooms. Since he'll be leaving nursery soon, we asked for the recipe and I have since twice made it at home. He said I'd done an okay job, though I was not as good as Robert (the nursery's cook) – he did eat it though. Two bowls full in fact!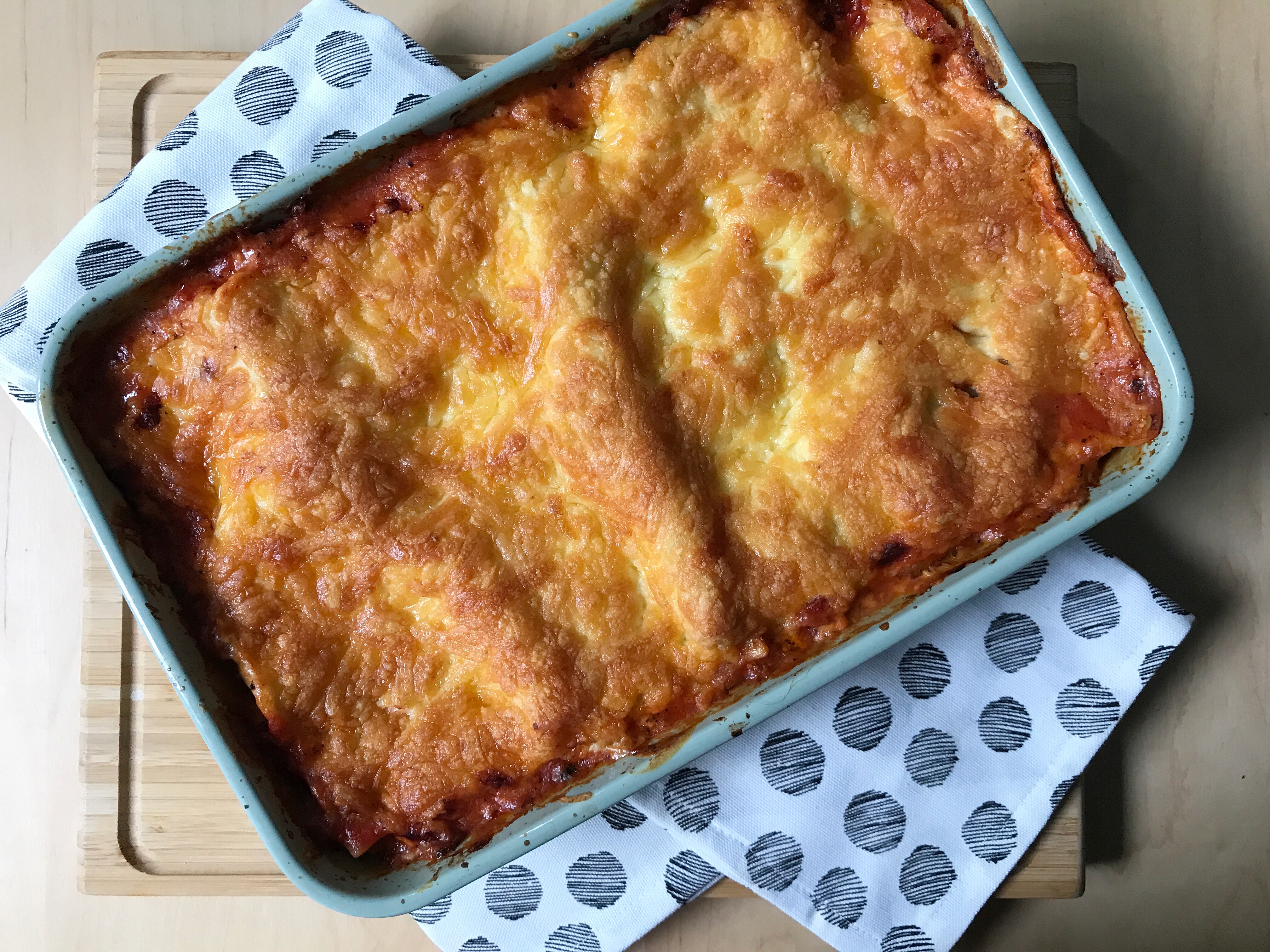 Ingredients
2 tins chopped tomatoes
1 red or yellow pepper
1 courgette
half a punnet of mushrooms
vegetable oil
1 clove garlic
1 tsp dried basil
1 tsp dried oregano
salt & pepper
8-10 gluten free lasagne sheets
50g butter
50g plain gluten free plain flour
750ml milk
250g grated cheddar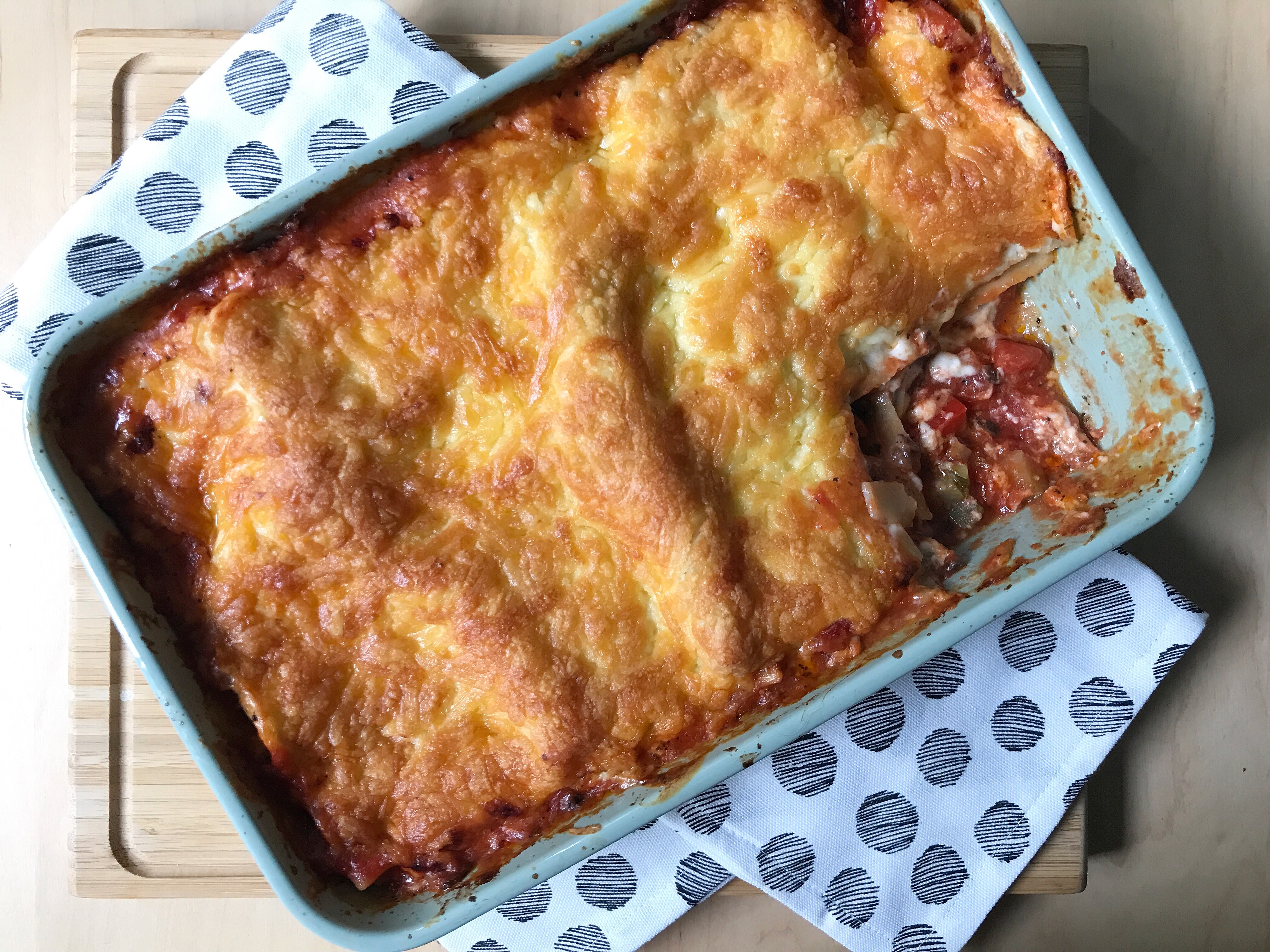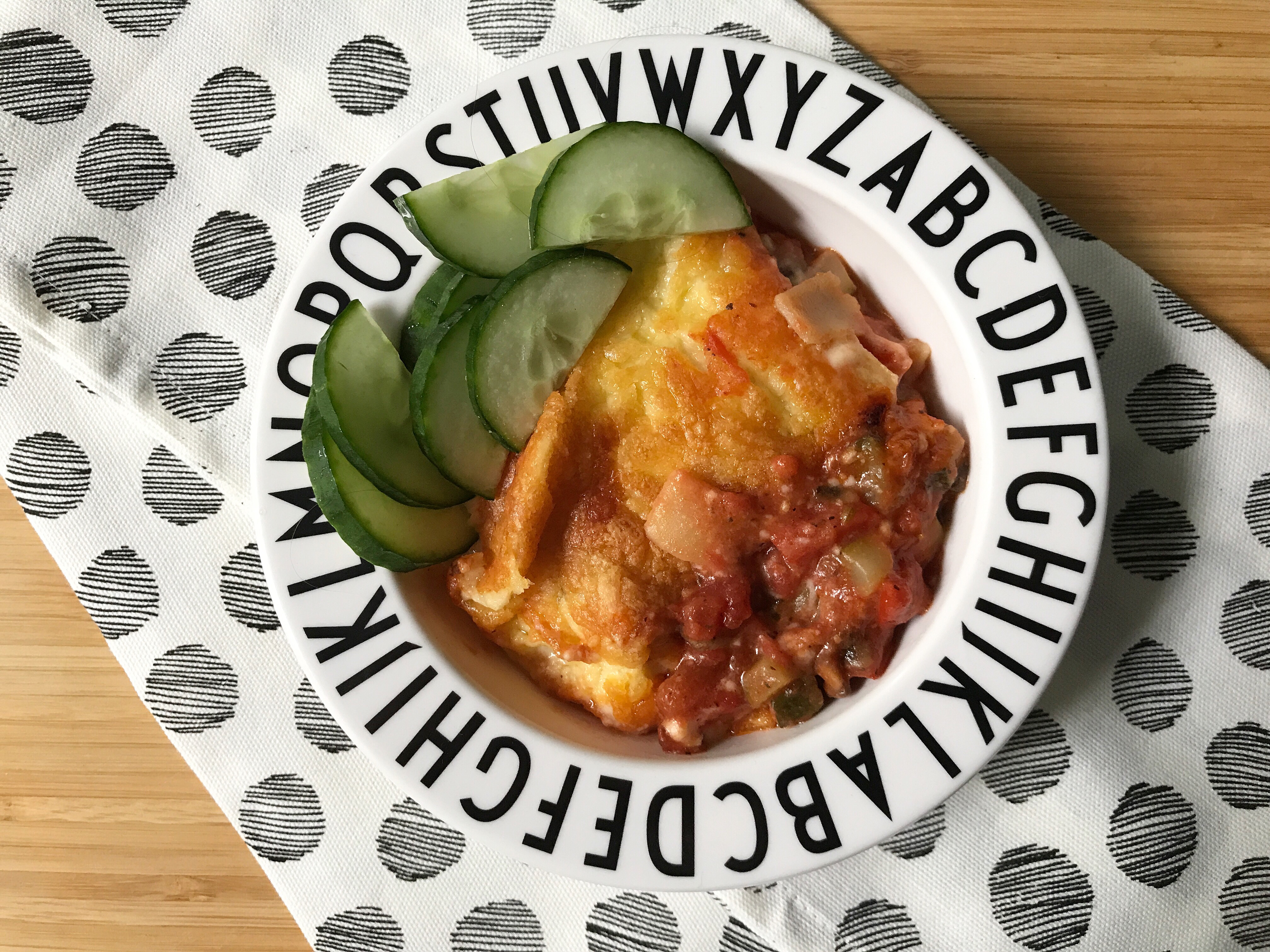 Directions
Pre-heat the oven to 200C (fan oven 180C).
Finely chop the pepper, courgette and mushrooms.
Crush the garlic clove and briefly fry in a pan on medium heat with a couple tablespoons of vegetable oil. Add a splash of water to stop the garlic burning.
Add the chopped vegetables and fry until they star to soften.
Add the tins of tomatoes, along with the herbs, and season with salt and pepper.
In a separate pan, melt the butter, then stir in the flour and cook for a minute or two on low heat. Add the milk bit by bit, stirring continuously – in the beginning, the mixture will clump when you add the cold milk, but just keep stirring! Once all the milk has been mixed in, keep stirring until the sauce starts to thicken.
Assemble the lasagne in an appropriate baking or casserole dish (square or rectangle works best with lasagne sheets): First a layer  of the tomato sauce, then a layer of lasagne sheets, then a layer of the white sauce, and repeat until you run out of the two sauces – I use a long rectangular dish, and manage two layers of each, but if you have a smaller dish then you might be able to build up three layers. After the final layer, sprinkle the grated cheese on top.
Cook the lasagne according to the packaging instructions on the lasagne sheets (usually around half an hour).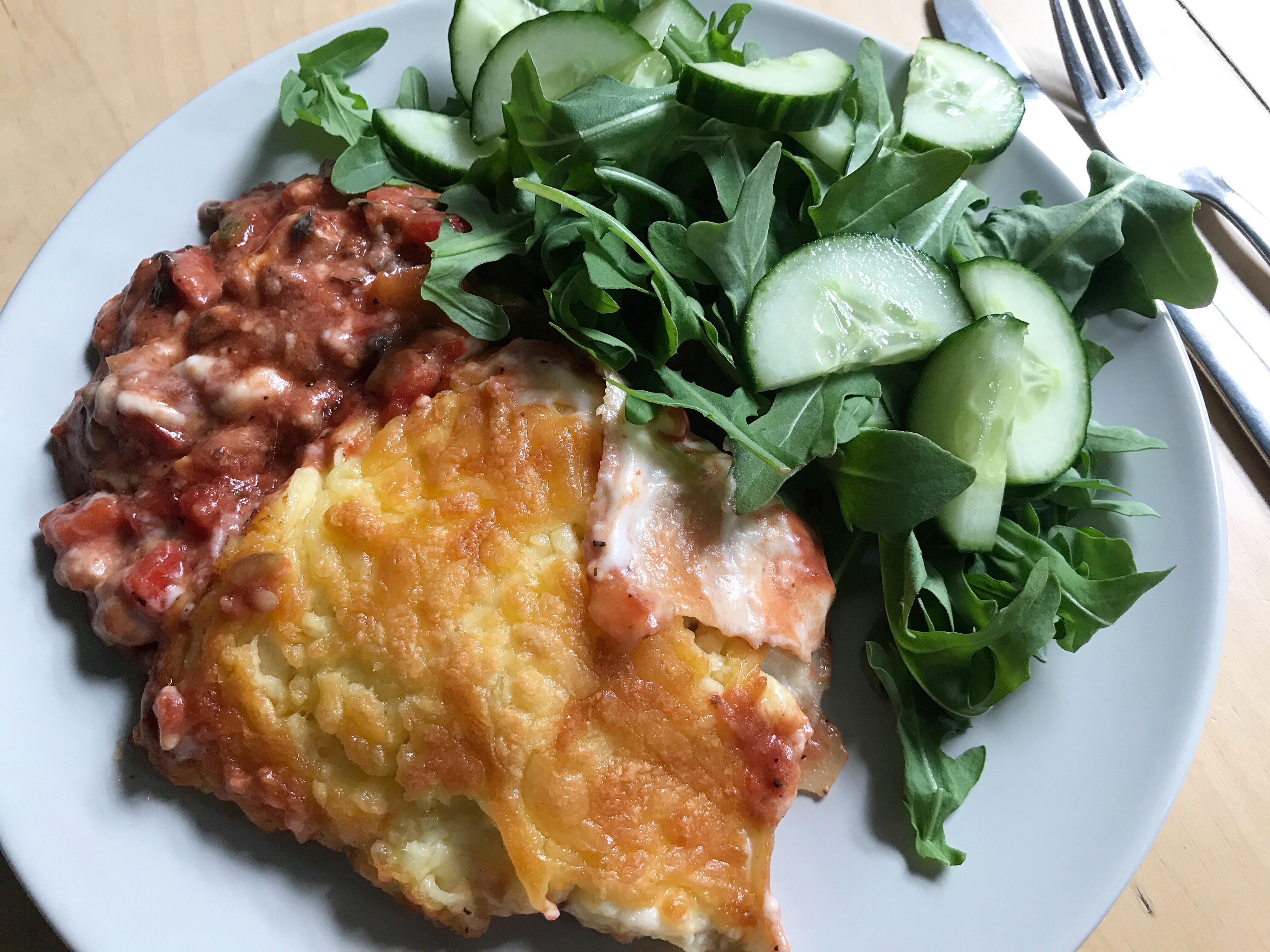 Vegetable Lasagne Kids will Love
Author: