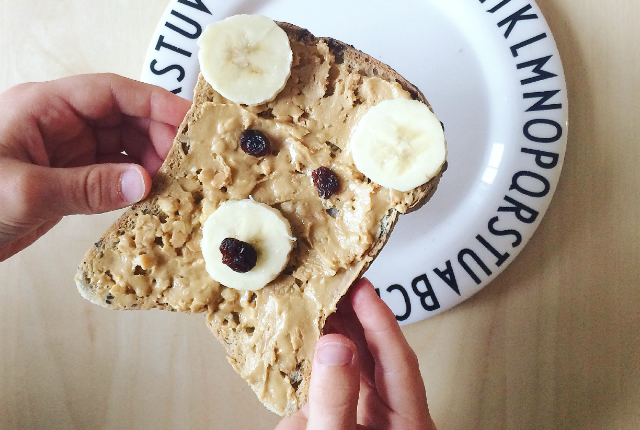 Teddy Bear Breakfast Treat
Today I have a really quick, simple and fun breakfast treat to share with you. And if you choose a peanut butter that's low in salt and doesn't have any added sugar, then it's pretty healthy too! All you need is some bread, afore mentioned peanut butter, a banana and some raisins.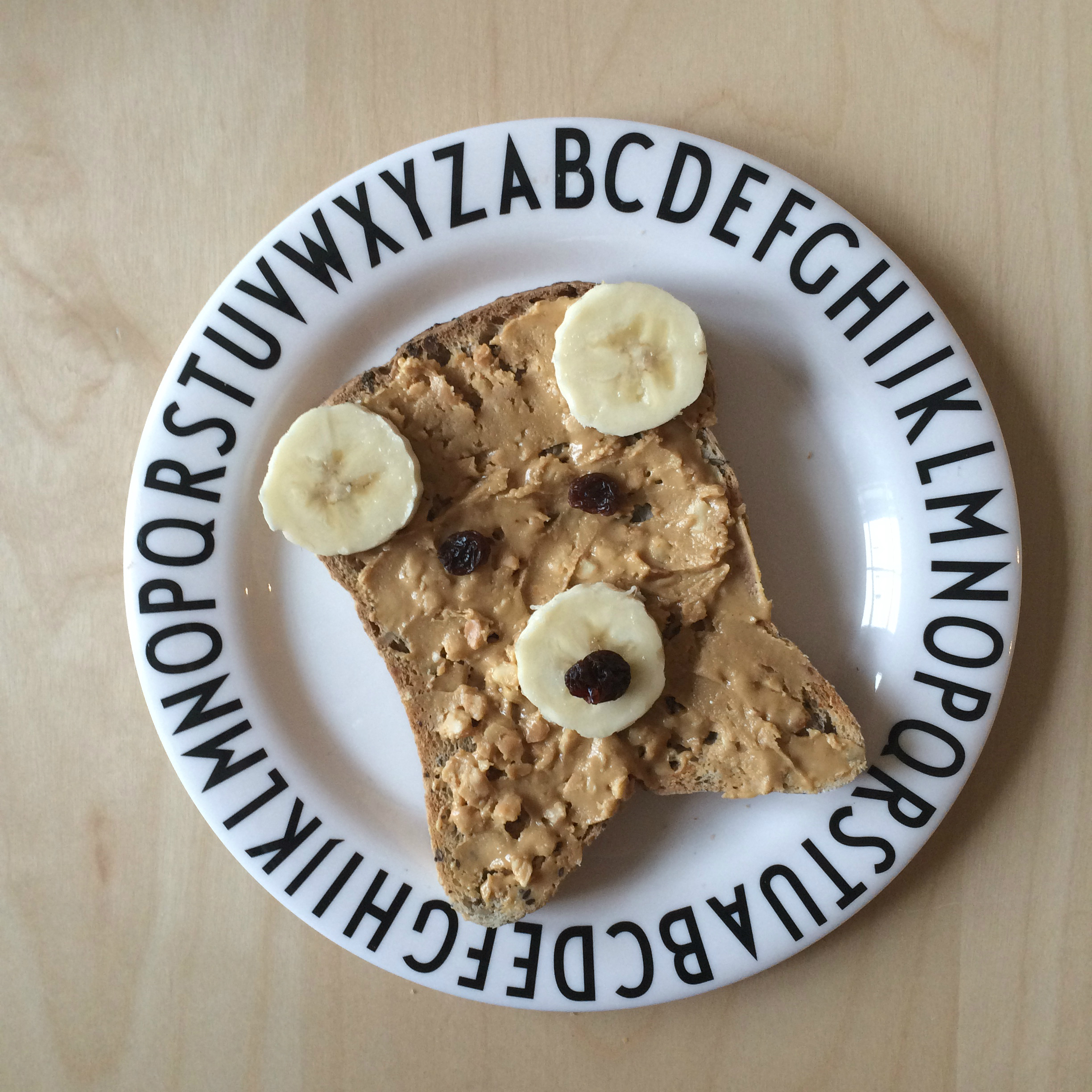 Slather a slice of bread (toasted or un-toasted, as you prefer) with peanut butter. Cut three slices from the banana and arrange them as in the photo above for the bear's ears and snout. Finish off by adding raisins for the eyes and nose. Done!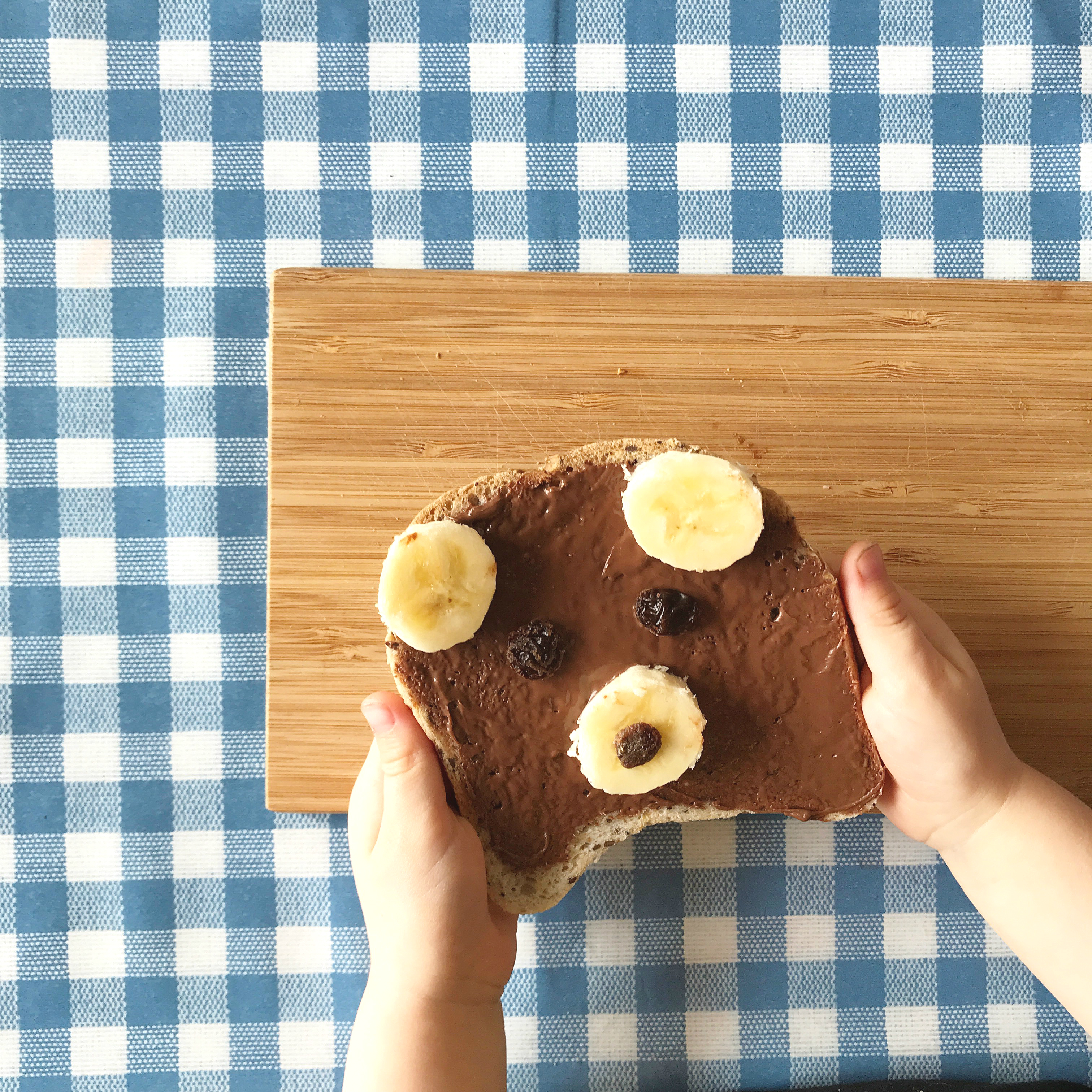 For a slightly less healthy version, this also works well with chocolate spread, as my boys quickly figured out!
Have you made any teddy bear toast? Or maybe you've turned your breakfast in to other animals? I'd love to see any pictures, so please do feel free share or tag me on Twitter and Instagram! Have a great week, everyone.