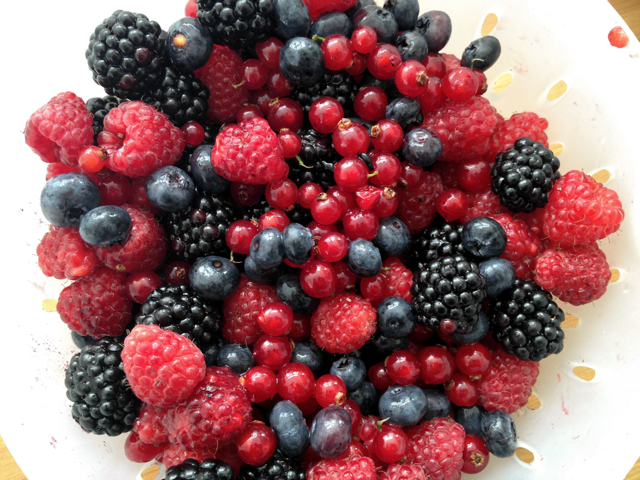 Rote Grütze
Summer time is berry time. In fruit salads, as cake toppings, or simply as they are. In Germany, another popular fresh berry dish is 'Rote Grütze' – the literal translation is 'red gruel', which doesn't sound particularly appetizing. But in actual fact, it's a delicious dessert made with a mixture of different berries.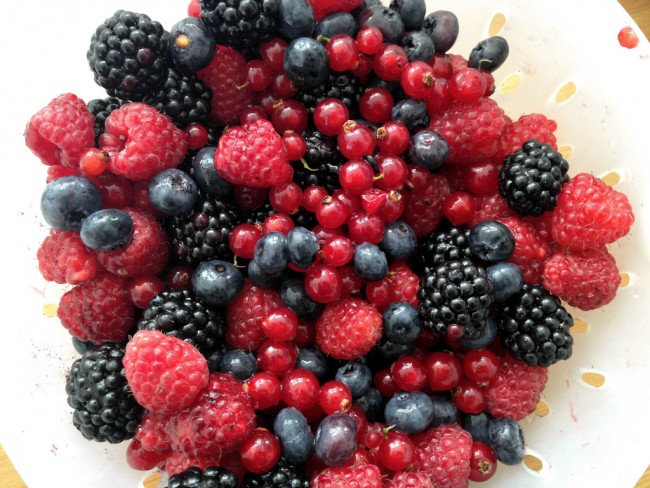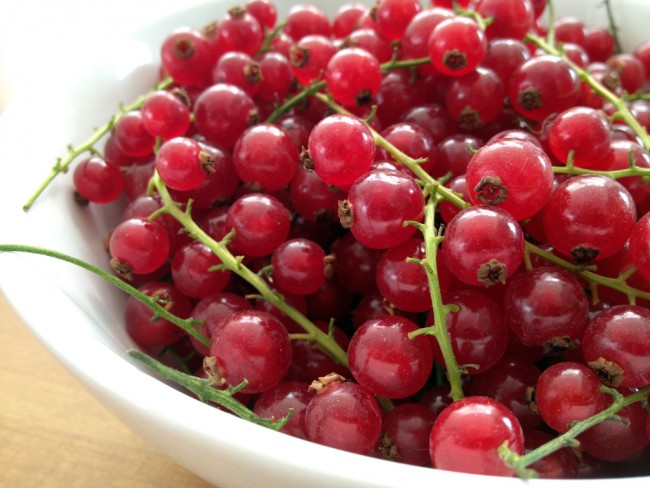 Ingredients
300g each of four different kinds of berries. Since it's called 'red gruel', red berries are the obvious choice, but other berries similar in colour with also do. I used raspberries, red currents, blueberries and brambles. Pitted cherries and black currents are also popular choices.
1 small untreated lemon
1 vanilla bean
500ml red fruit juice – I used cherry juice
5 tablespoons corn flour
50-100g caster sugar, to taste
200 ml double cream (to serve)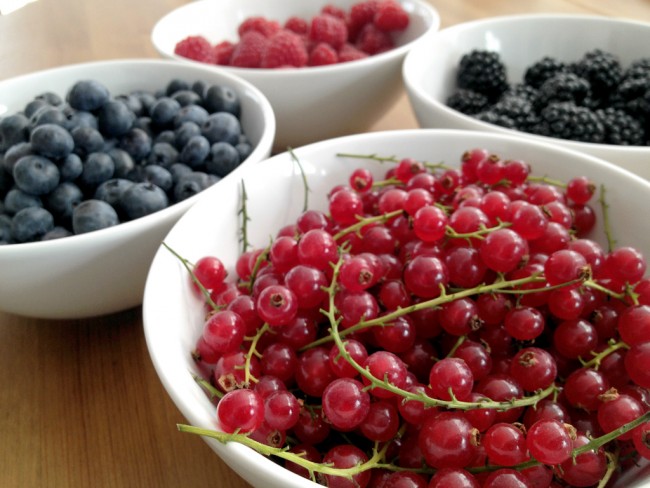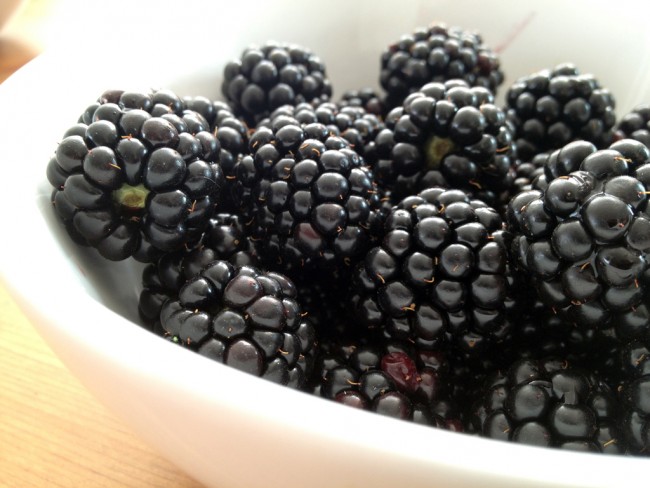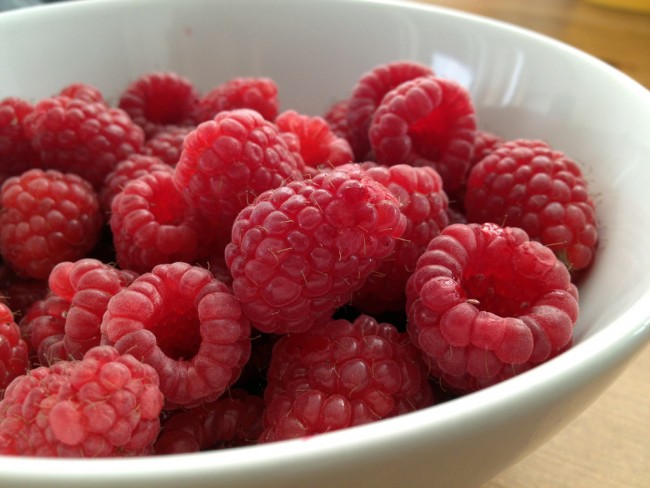 Directions
Prepare your berries. Remove any leaves or stalks. If using red or black currents, pick them off the stalks. If using cherries, de-stone them. Wash the berries and gently shake them in a colander to get rid of any excess water.
Wash and peel the lemon in large strips, taking off just the top layer of zest and not the white pith below.
Slice the vanilla bean open, scrape out the seeds and set the seeds aside.
Place remaining vanilla bean, along with the lemon zest and the fruit juice in a saucepan and bring to the boil.
In a separate bowl, mix together the corn flour with 5 tablespoons of juice, until smooth, then add in to the saucepan with the rest of the juice and stir in well.
Whilst continuing to stir, bring to the boil again and add in the berries.
Remove from the heat, remove the vanilla bean and lemon peel, and add sugar to taste. Leave to cool.
Tastes wonderful served with vanilla cream – just mix the vanilla seeds with the double cream and pour on top. Summer in a bowl!