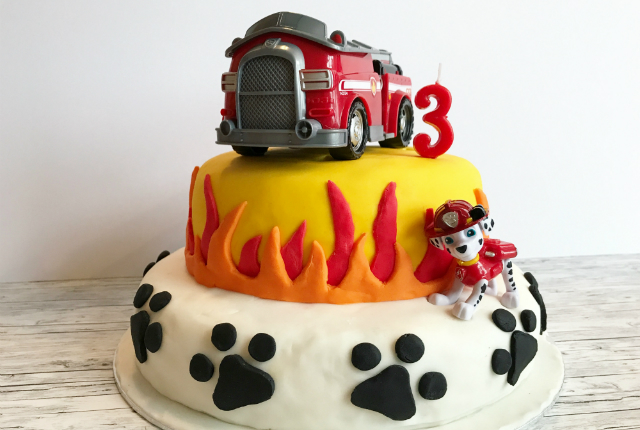 A Paw-tastic Birthday
My youngest has just turned 3, and after giving his big brother a spectacular unicorn birthday surprise just ten days earlier, I felt like I had to make it up to him too. Luckily, his wish for a Paw Patrol theme was easy enough to accommodate, with a cake that looked spectacular but wasn't that hard to create, mostly because I cheated a bit.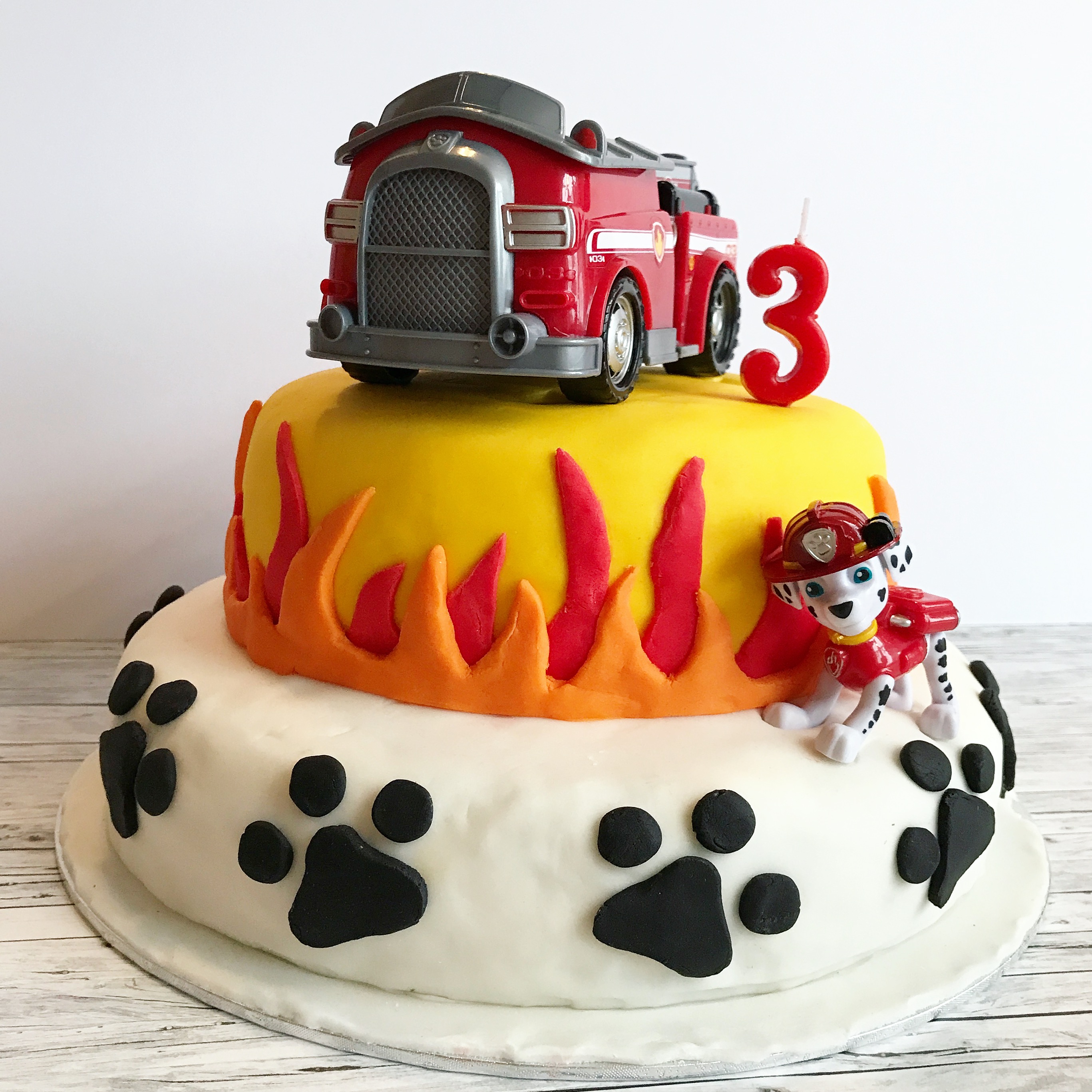 He specifically asked for a 'paw patrol cake with a fire truck and Marshall [note: the dog]' – as you can see, I took the easy way out and just stuck a toy fire truck and Marshall on top! I could actually have spared myself any of the other presents, as it's all he has had eyes for, and he had plucked it from the top of his cake within minutes. Here's how I put the cake together: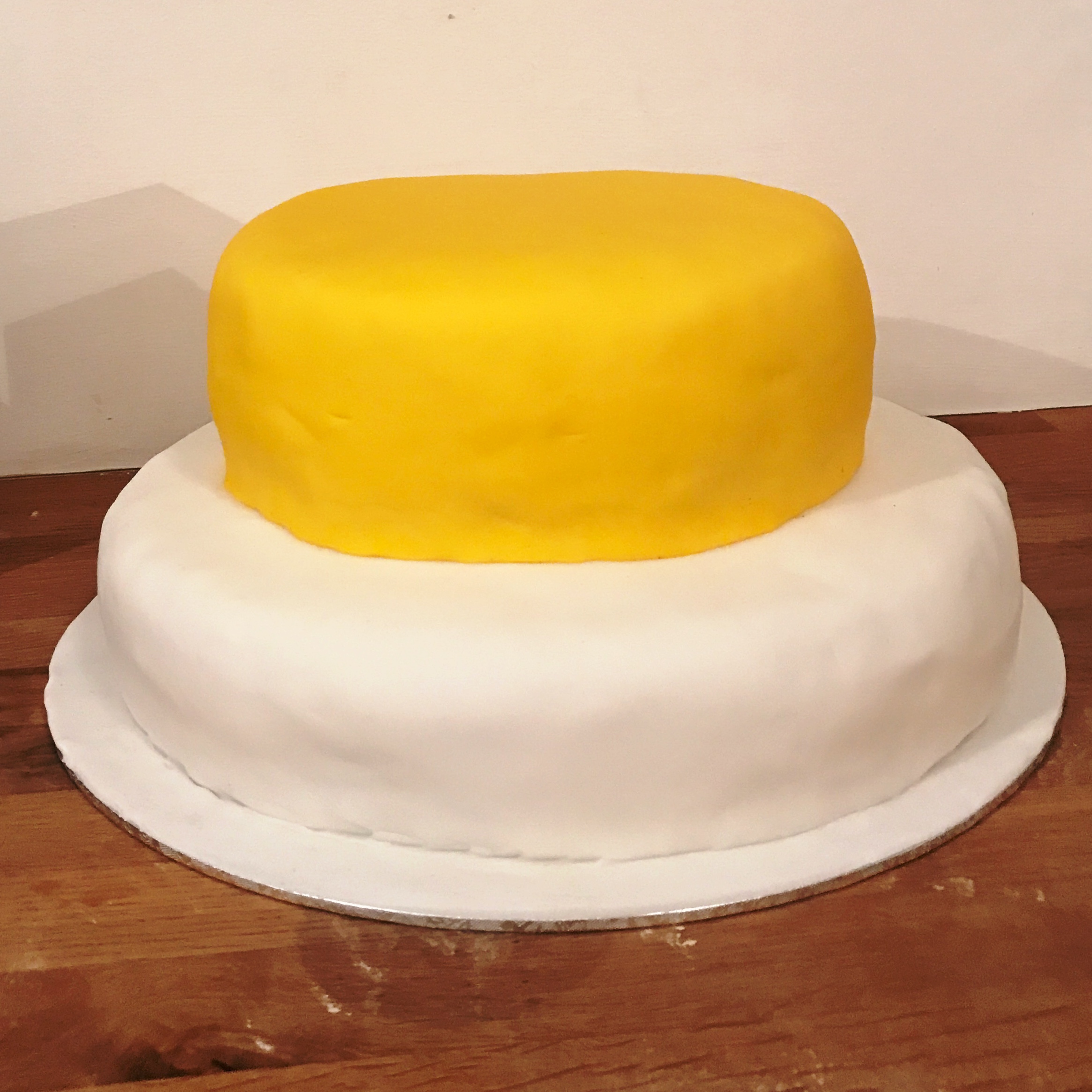 I baked two tiers, one vanilla and one chocolate, using my gluten free lemon drizzle cake recipe (I left out the lemon, and added some vanilla essence for the vanilla tier and a couple table spoons of cocoa powder for the chocolate tier). I covered a cake board in white roll out icing, as well as the bottom tier, and the top tier in yellow roll out icing.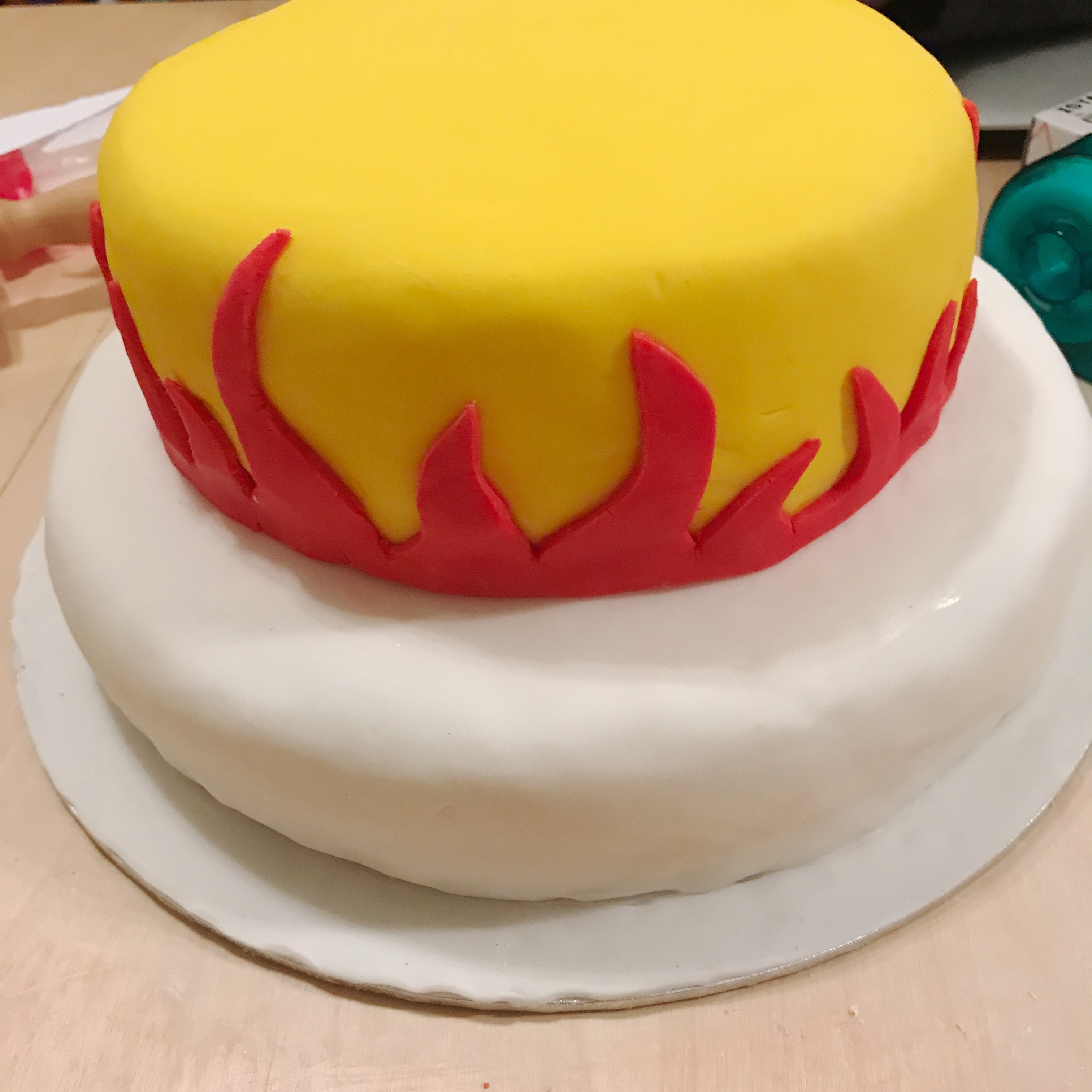 I then added some flames around the yellow top tier, which was more fiddly than I had anticipated. I first tried to cut them all out in one long piece, but it kept tearing apart, so then I did it section by section and blended the icing so you wouldn't see the joins. I used red and orange roll out icing, and stuck it on by wetting the backside of it a little with water.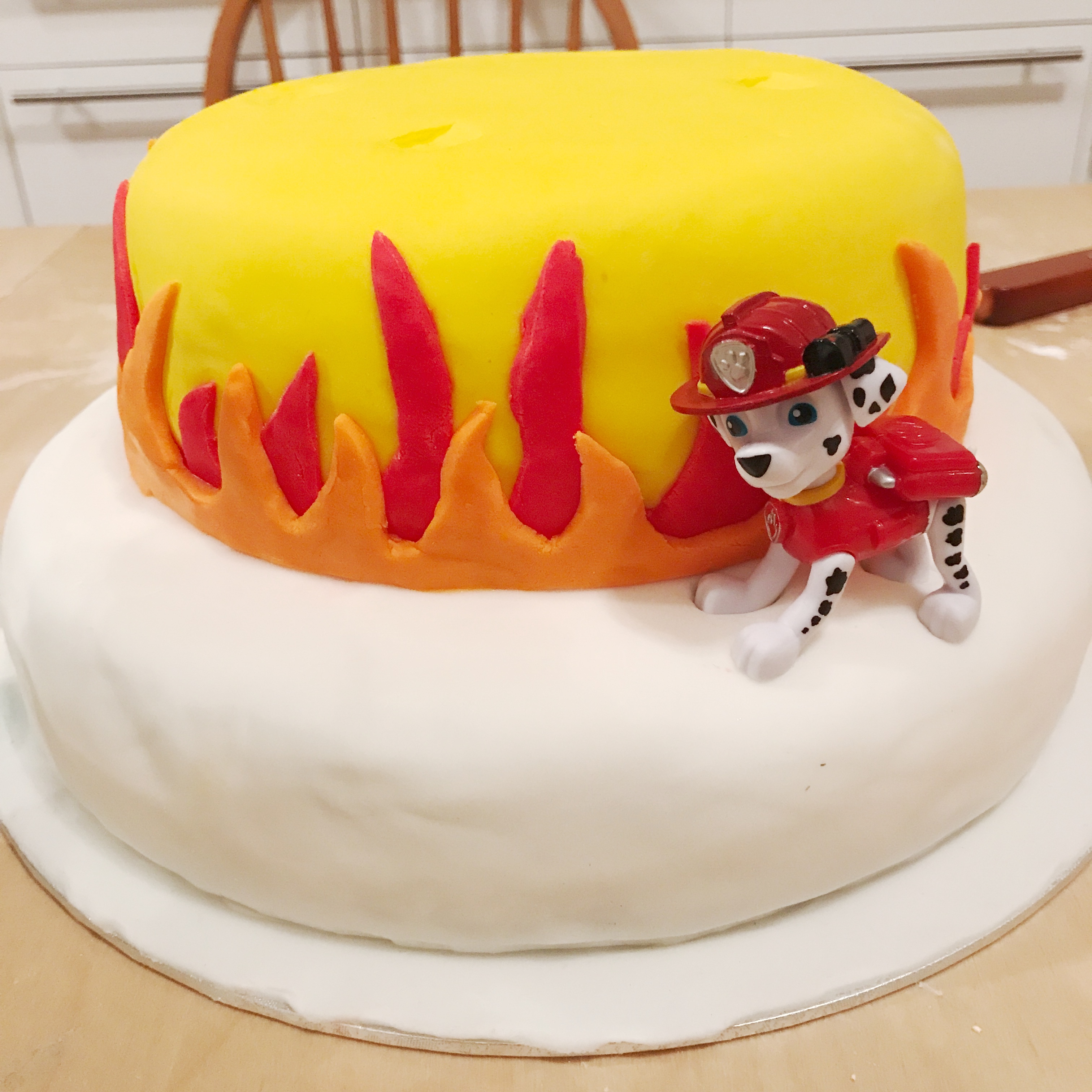 Here's both layers of flames, and Marshall doing a trial run. The final part, in terms of icing, was cutting out the paws from black roll out icing. Apparently cartoon dogs only have three toes, by the way! I cut out the paw shapes, but for the toes I just rolled out little balls and squashed them flat. The very last thing was to stick the fire truck and a candle on top. Finished!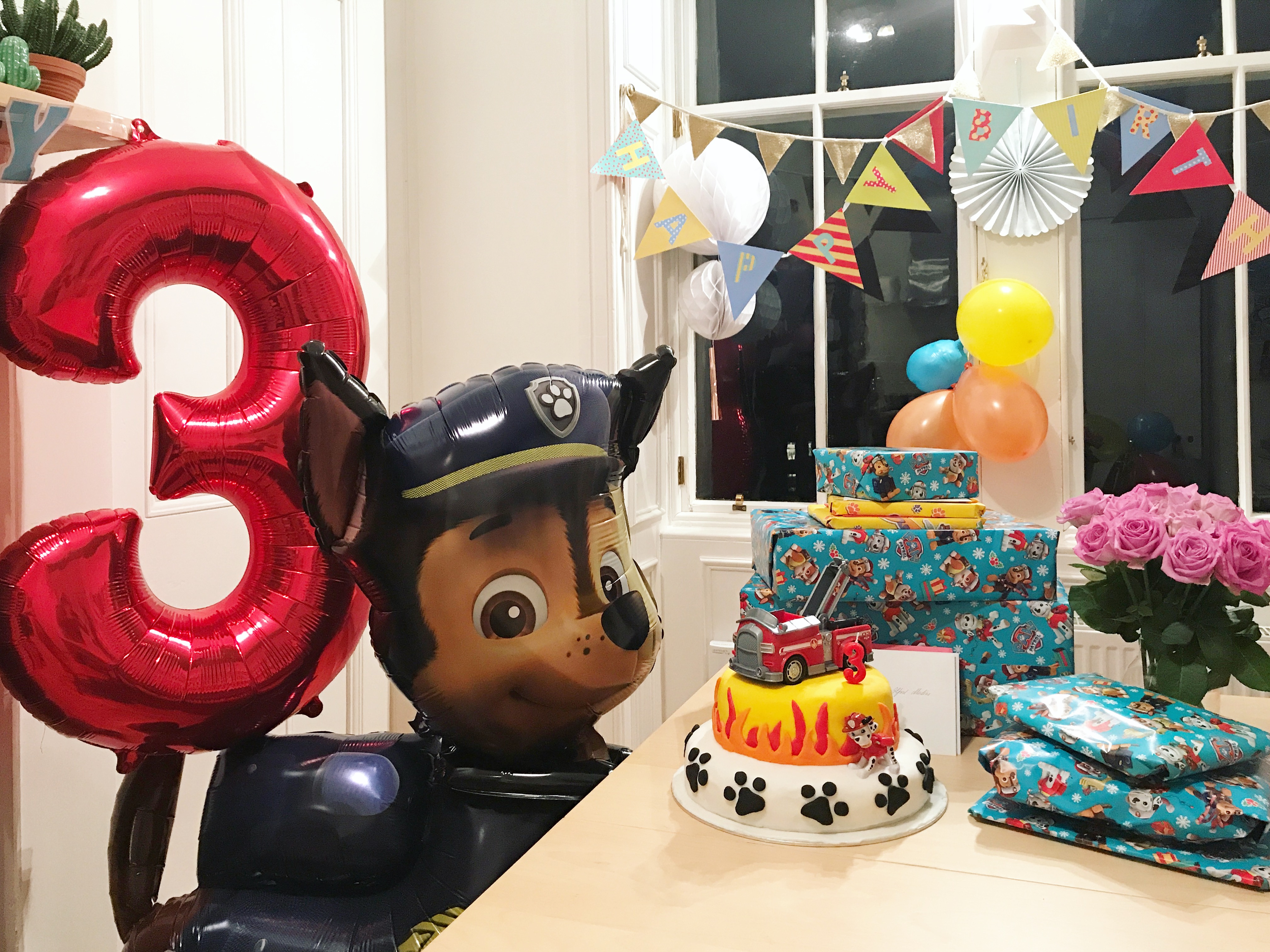 This was his birthday table in all its glory! After surprising his big brother with a 6 ft inflatable unicorn on his birthday, I looked for something similar to surprise Mr Fox with and found this giant balloon. Sadly he only came as Chase, not Marshall, and Mr Fox wasn't that impressed with him. Kids, huh? By the way, I totally didn't read the size specifications when I bought the 3 balloon, lol. You can imagine my surprise when I blew it up.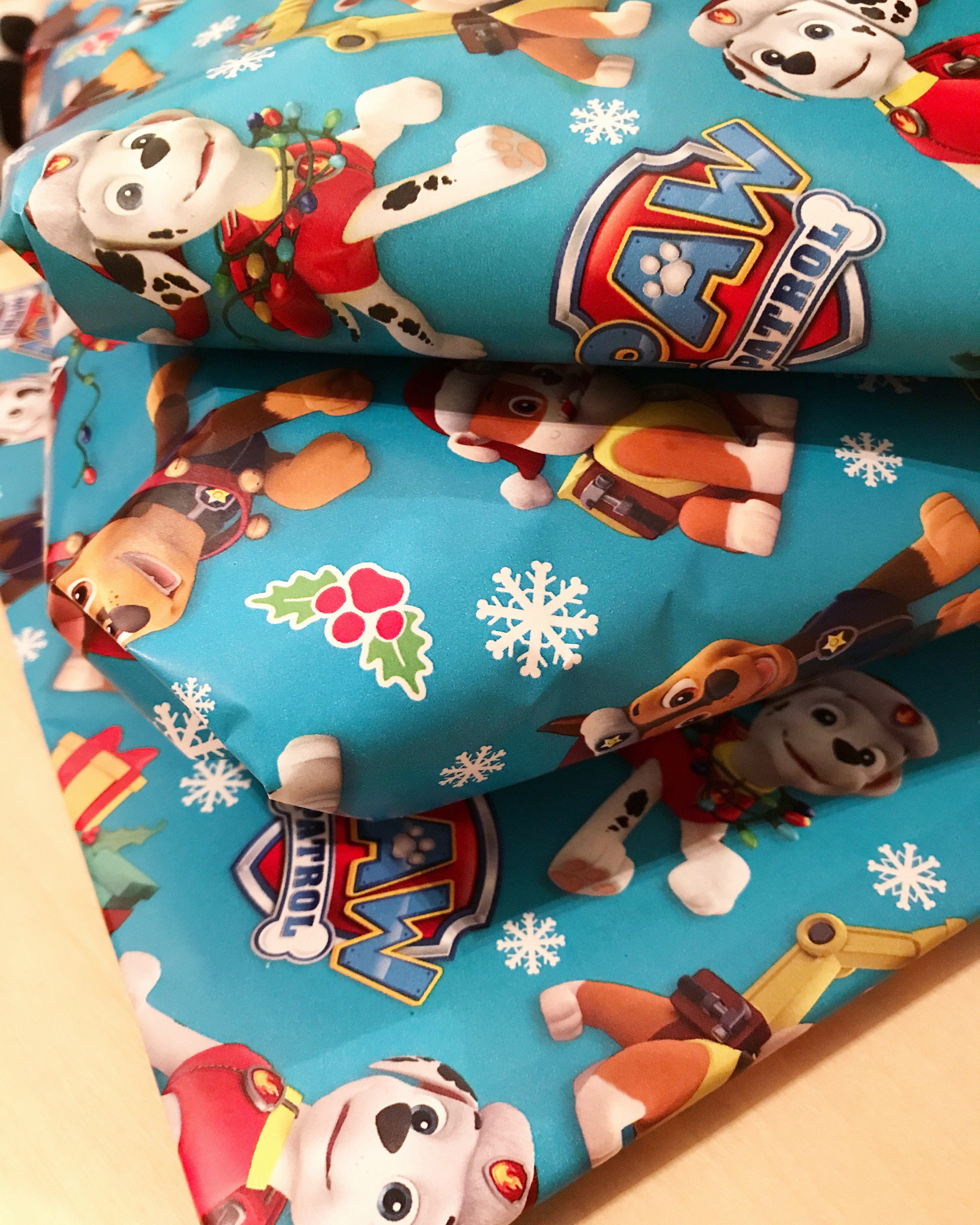 Having a birthday this close to Christmas, it was impossible to find a roll of non-Christmas themed wrapping paper anywhere, but at least it had Paw Patrol on it!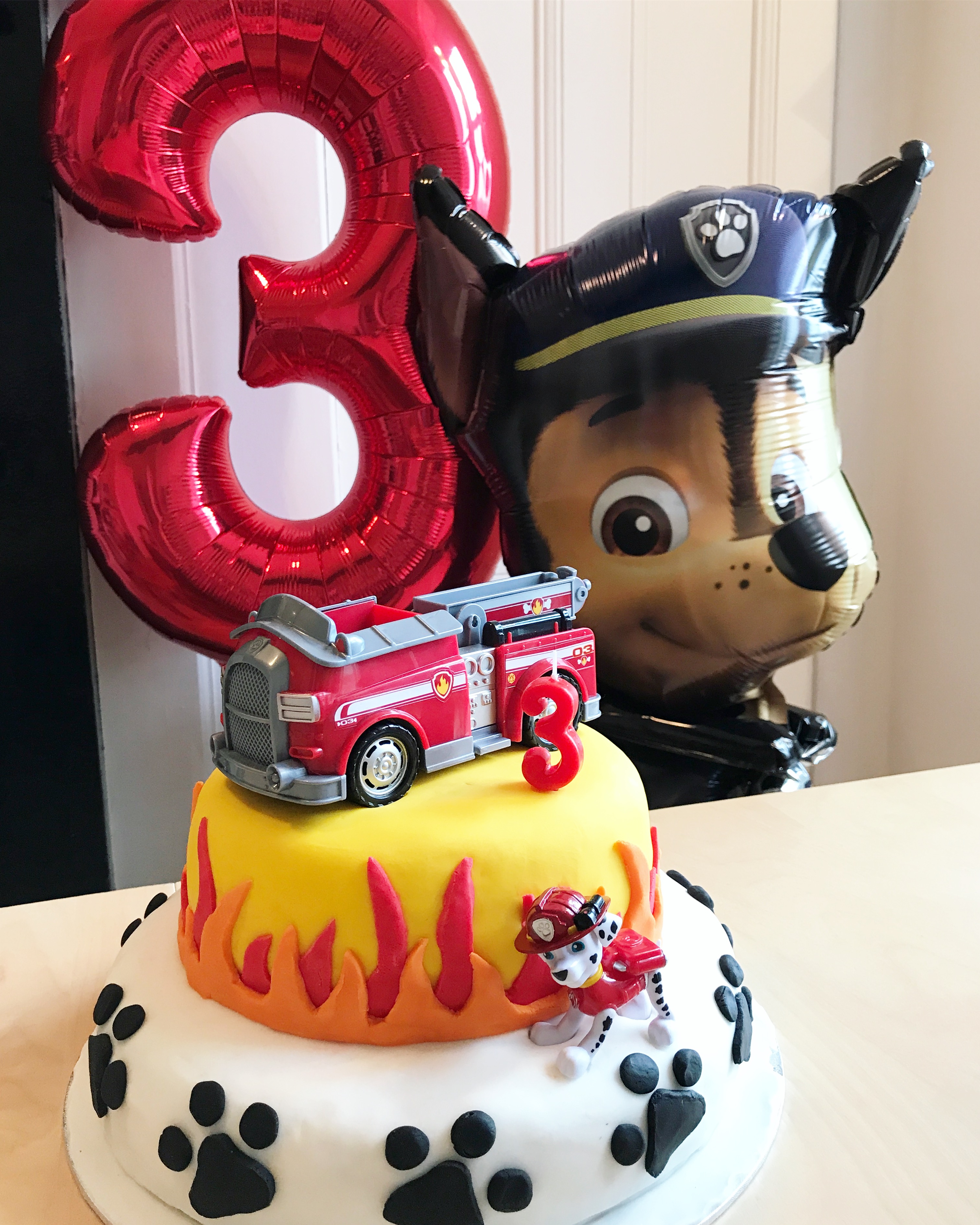 The boys had a joint birthday party, with a mix of unicorn and Paw Patrol themes, which looked a bit like Netflix threw up, lol. For the Paw Patrol part of it, I made some cupcakes which came in a baking kit I got at the supermarket.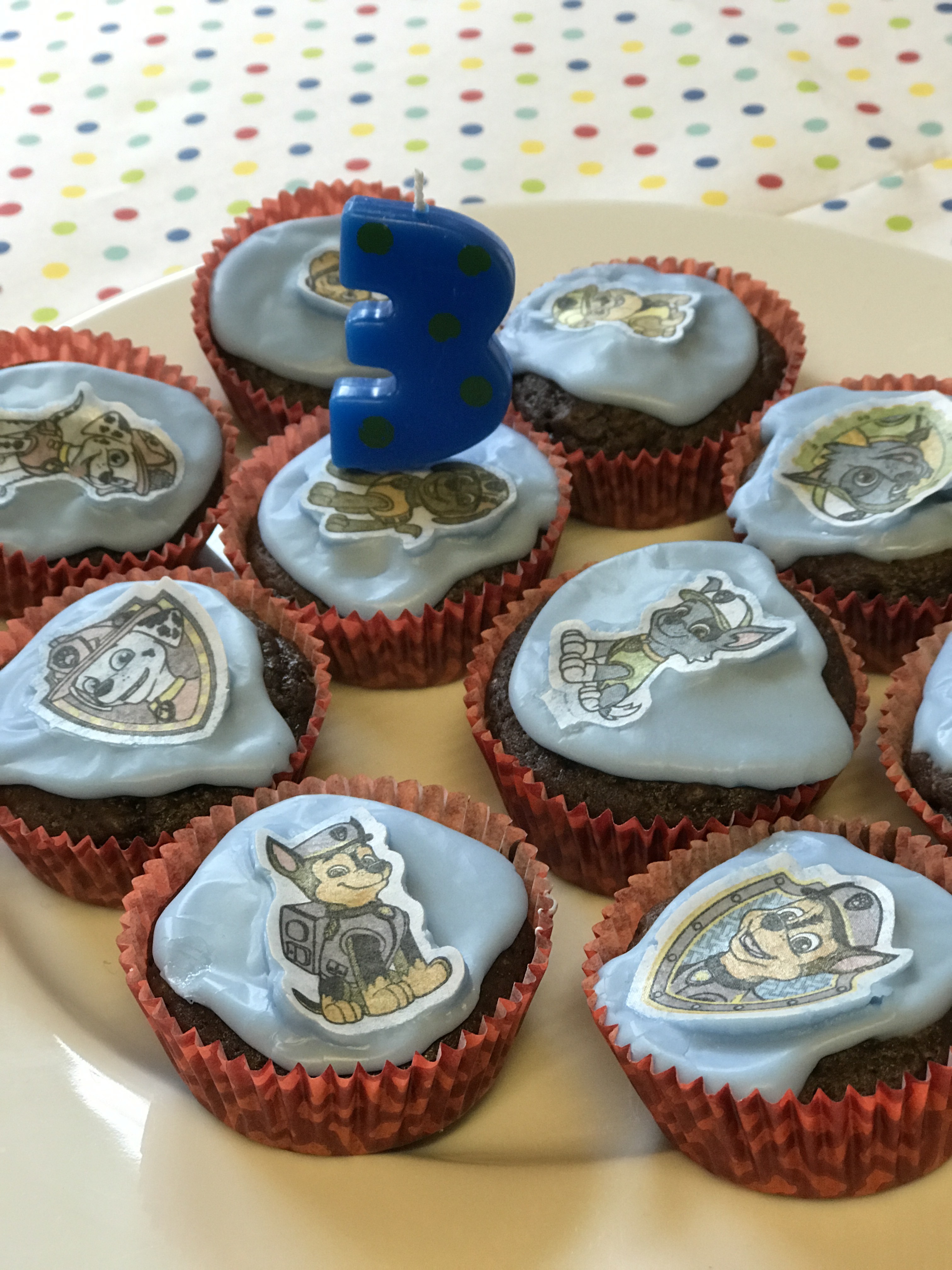 And, of course, his goodie bags were Paw Patrol themed too. I cut out some pictures from an old Paw Patrol magazine and stuck them on paper bags. Inside, I added some Paw Patrol chocolate and puzzles I got at Lidl, and a Paw Patrol surprise egg, as well as some other goodies.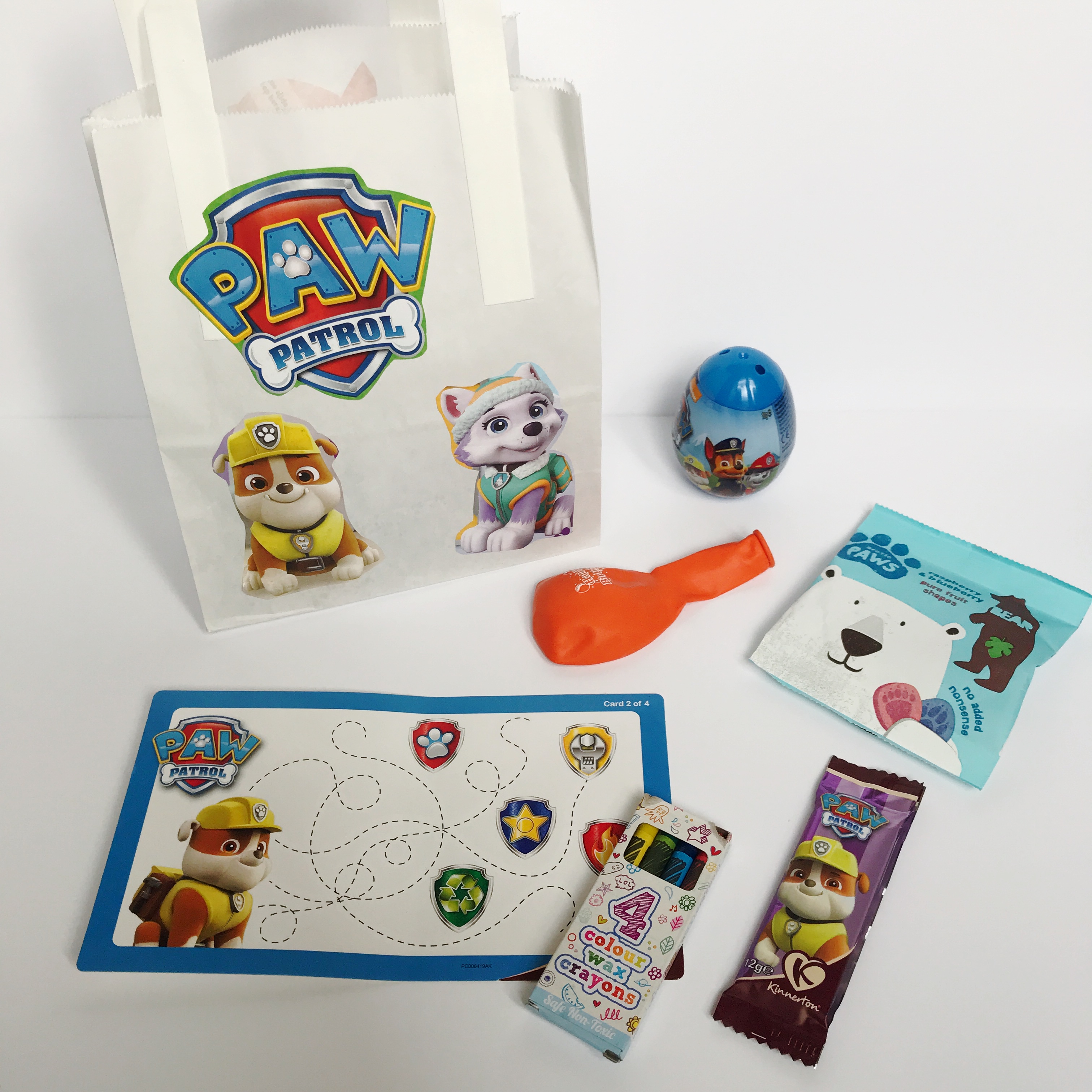 The final Paw Patrol surprise, came in the form of a box of fuzzy felt, which took me right back to my childhood. My mum says she can't remember these, but I know one of my friends had some we used to play with, and we had them at primary school too. We were sent this free for review, and it arrived just in time for Mr Fox's birthday so I wrapped it up as an extra gift for him to open.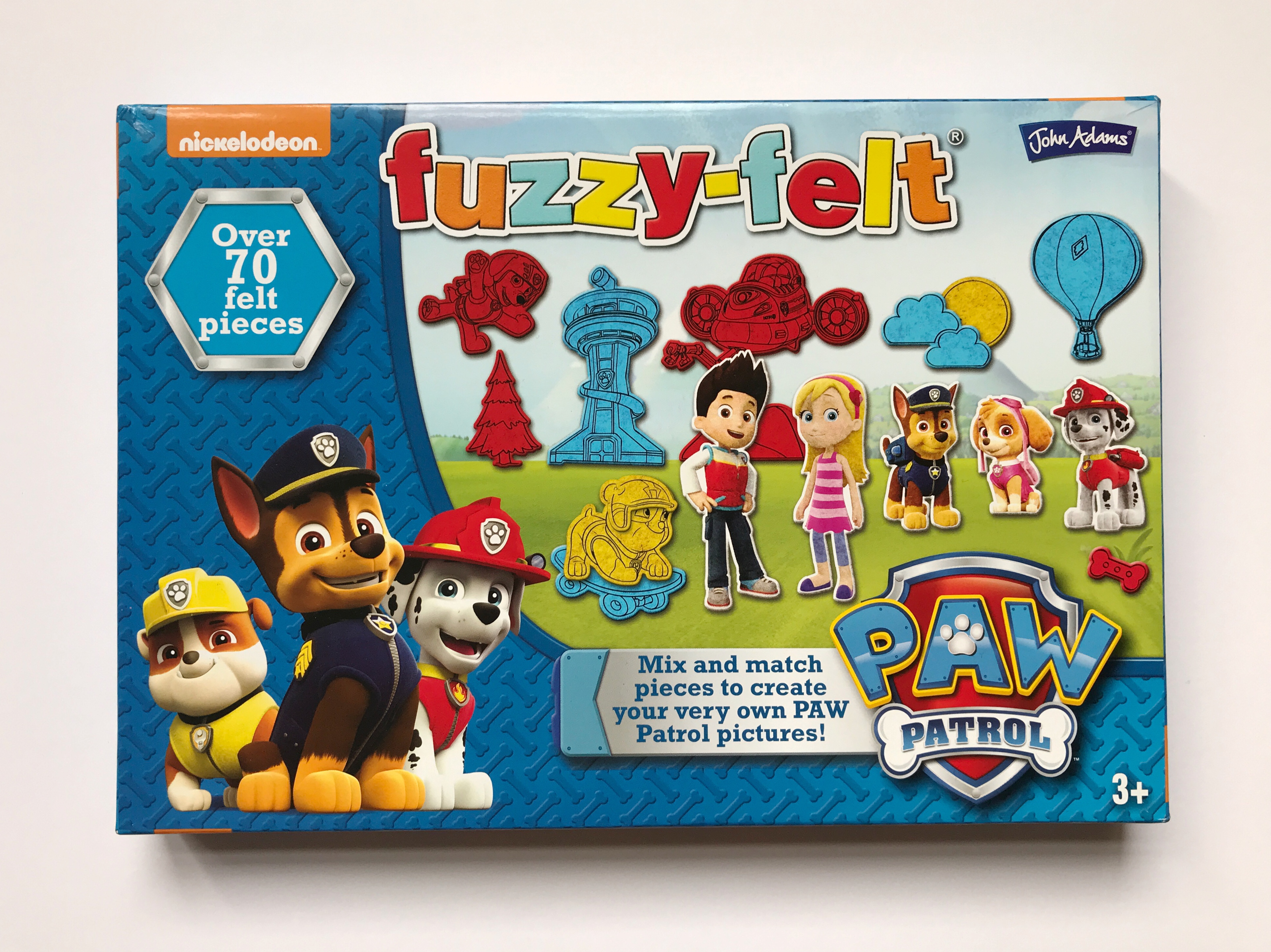 The box of fuzzy felt comes with a green felt covered card as the background, as well as four sheets of felt pieces – one with all the Paw Patrol characters in full colour, and three sheets in red, blue and yellow, with over 70 pieces in total. You can mix and match all the pieces to create new scenes every time.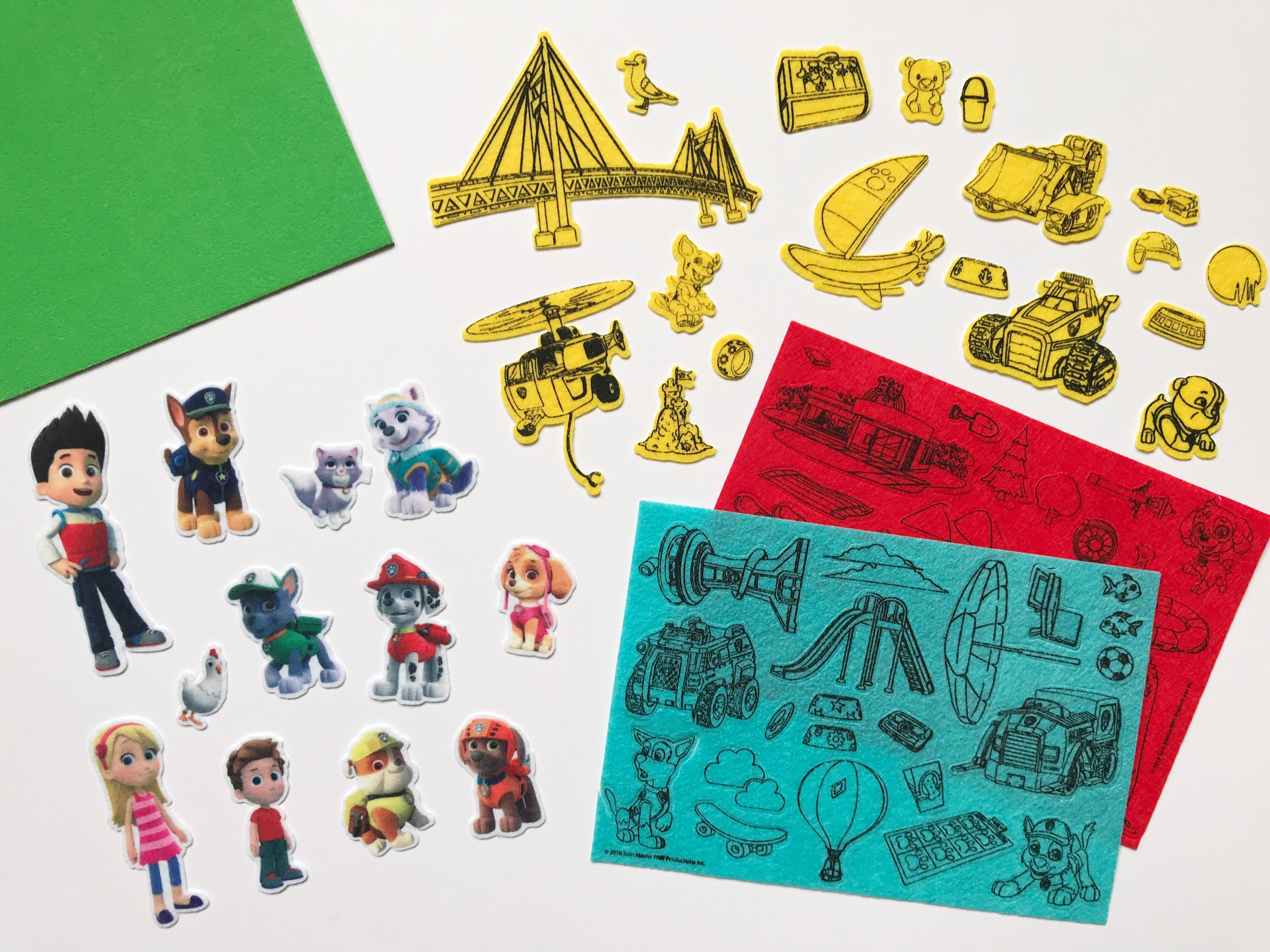 The fuzzy felt box has been great for keeping Mr Fox occupied while I help his big brother with his homework, without me having to worry he's getting pen marks all over the table or play dough pieces all over the kitchen rug – both activities which require more supervision. He has been creating lots of different scenes, and making up stories to go along, so it's great for both his motor skills and his language and thinking skills.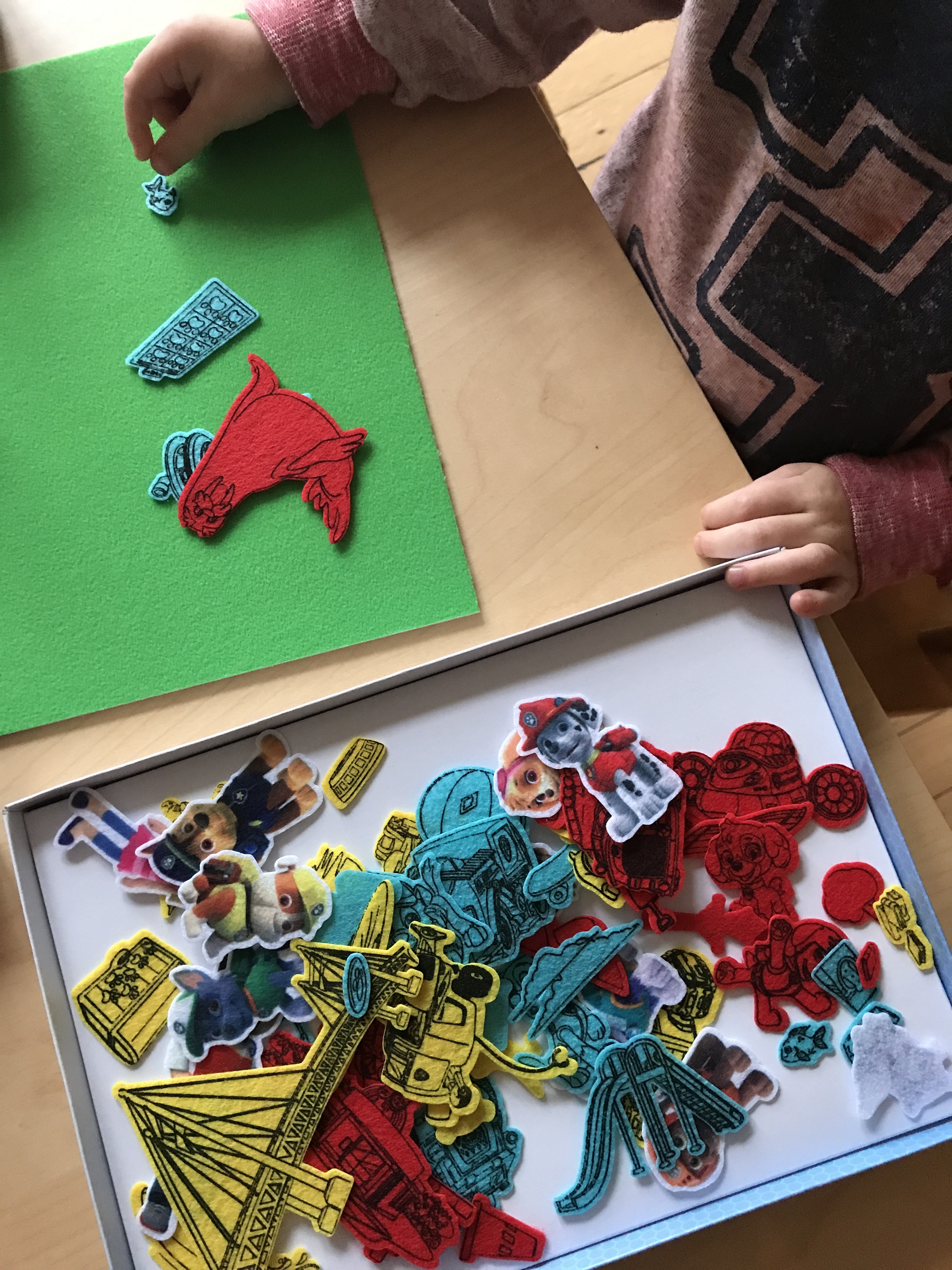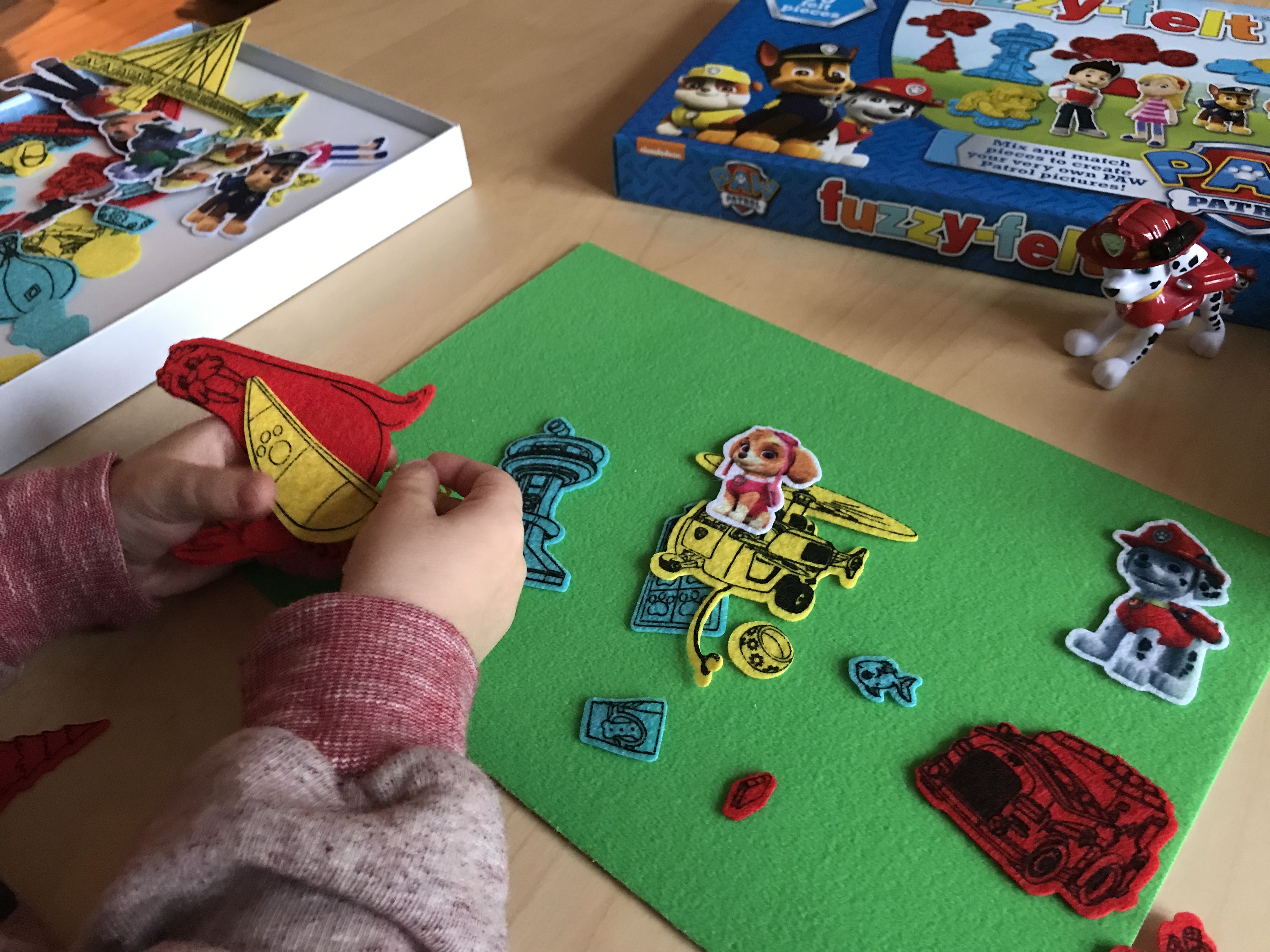 All in all, he had a paw-tastic birthday. Apparently the best birthday ever!
Disclosure: We received a free Paw Patrol fuzzy felt set from Norton PR for review, but all images, words and opinions are our own!