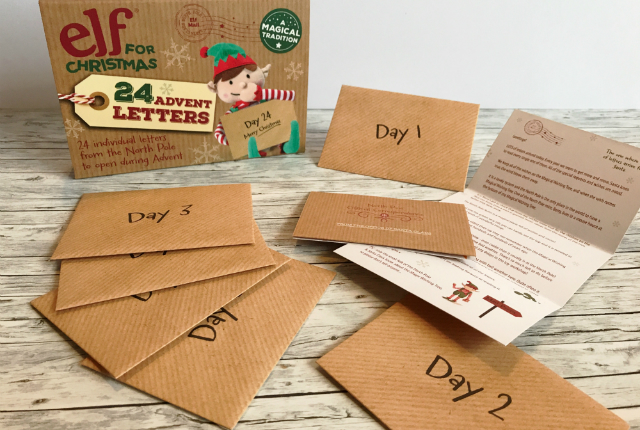 Alternative Advent Calendar Ideas
It's that time of year again, when you think you still have a good few weeks to get yourself organised for Christmas, then suddenly realise it's less than 10 days to go until 1st December and you haven't got the Advent calendars sorted. There is the easy option, of course, of a chocolate calendar, as well as countless varieties of ready filled gift calendars with stationary, small toys etc. But if you are looking for something a little different, I have pulled together some alternative suggestions for you!
Activity Advent Calendar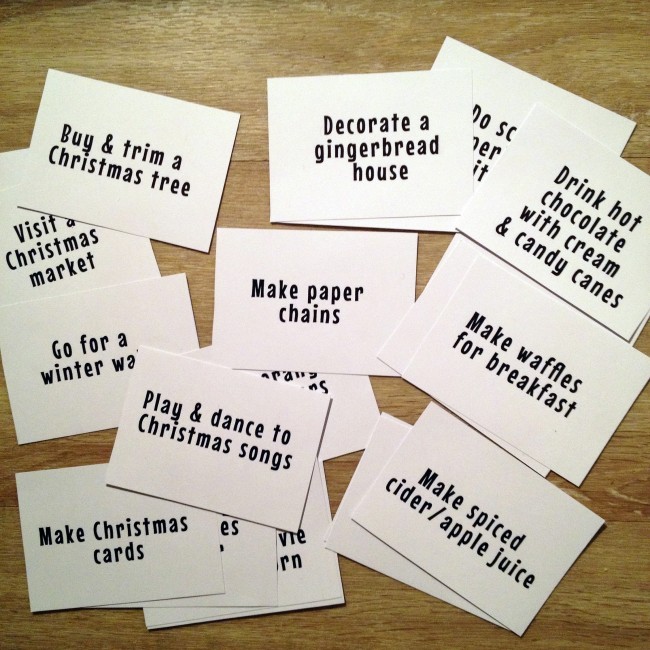 Activity Advent Calendars have been around for a while. We first did one a few years ago, when we wanted to do something extra special for Oskar during Advent as his little brother had just been born. I printed put 24 cards, with one activity suggestion for each day, ranging from really simple things like 'make paper snowflakes', 'bake Christmas cookies' or 'make Christmas cards' to more indulgent things like a trip to cinema, or a visit to the Legoland Discovery Centre in Berlin with daddy, while I was at home nursing the baby, but you can adapt it to suit your needs. Indulgent treats aside, this calendar can be a good way of keeping costs down, by including things you would have been doing anyway. I scheduled things like buying a tree and writing a letter to Santa early on in the calendar, and also paid attention to what would work better on a week day or a weekend. I stuck all the cards in envelopes, which I decorated and stuck on the wall, but I kept the envelopes open in case I had to swap any of the activities around when plans changed at short notice. You can see an overview of exactly what we ended up doing each day in my previous blog post. Of course, you can also combine the daily activities with a treat too, e.g. by including a sweetie or chocolate. Emily Quinton just shared a really pretty version of an Activity Advent Calendar over on her blog The Quinskis, where she has made 24 little boxes filled with a treat – half chocolate, half toys – for each of her kids, and a little envelope with the activity for the day attached to each box.
Advent Book Calendar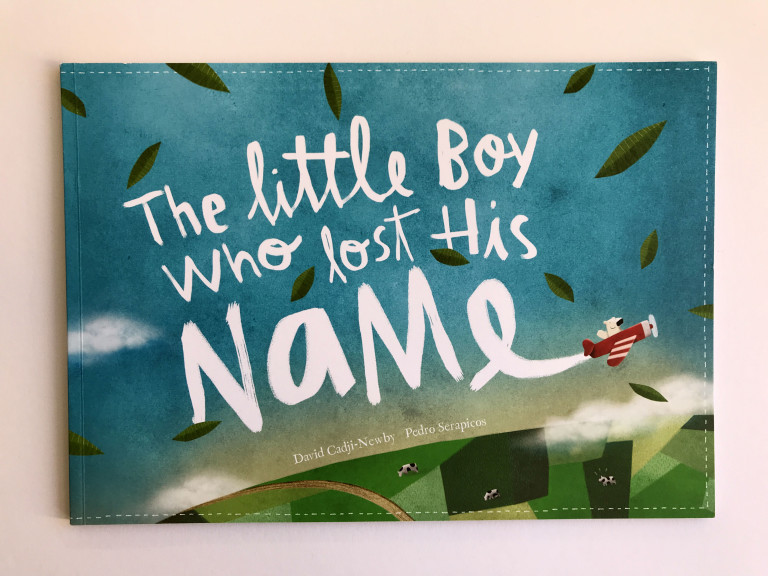 If you have been following the blog for a while, you will know that we are crazy about picture books in our house, so last year I did an Advent book calendar. I wrapped a Christmas themed book for each day, numbered them, and put them in a pretty basket in the living room. It became an evening family ritual to open the book for that day at bedtime and read the story together, and Oskar even insisted we all wear Santa hats, which then became part of the basket. I used a mix of books we already owned, some new additions I had bought, and a couple borrowed from the library. Just make sure you put the library books early on in the calendar, so that you can unwrap, read and return them in time! You can find a detailed list of all 24 books I included in our book calendar last year, in my previous blog post. If you want to have a go at a book calendar this year, and still need to get some new books for it, where not check out the Books & Pieces site. Amanda has a great selection of Christmas books on offer (and non-Christmas ones too, if you don't want them all to be Christmas themed), including 3 for £10 and 3 for £5 deals. And, even better, since I am a member of the Books & Pieces parent panel, if you use my exclusive discount code and quote 'BearFox10' at check out, you will receive an extra 10% off your order!
Elf for Christmas Advent Letters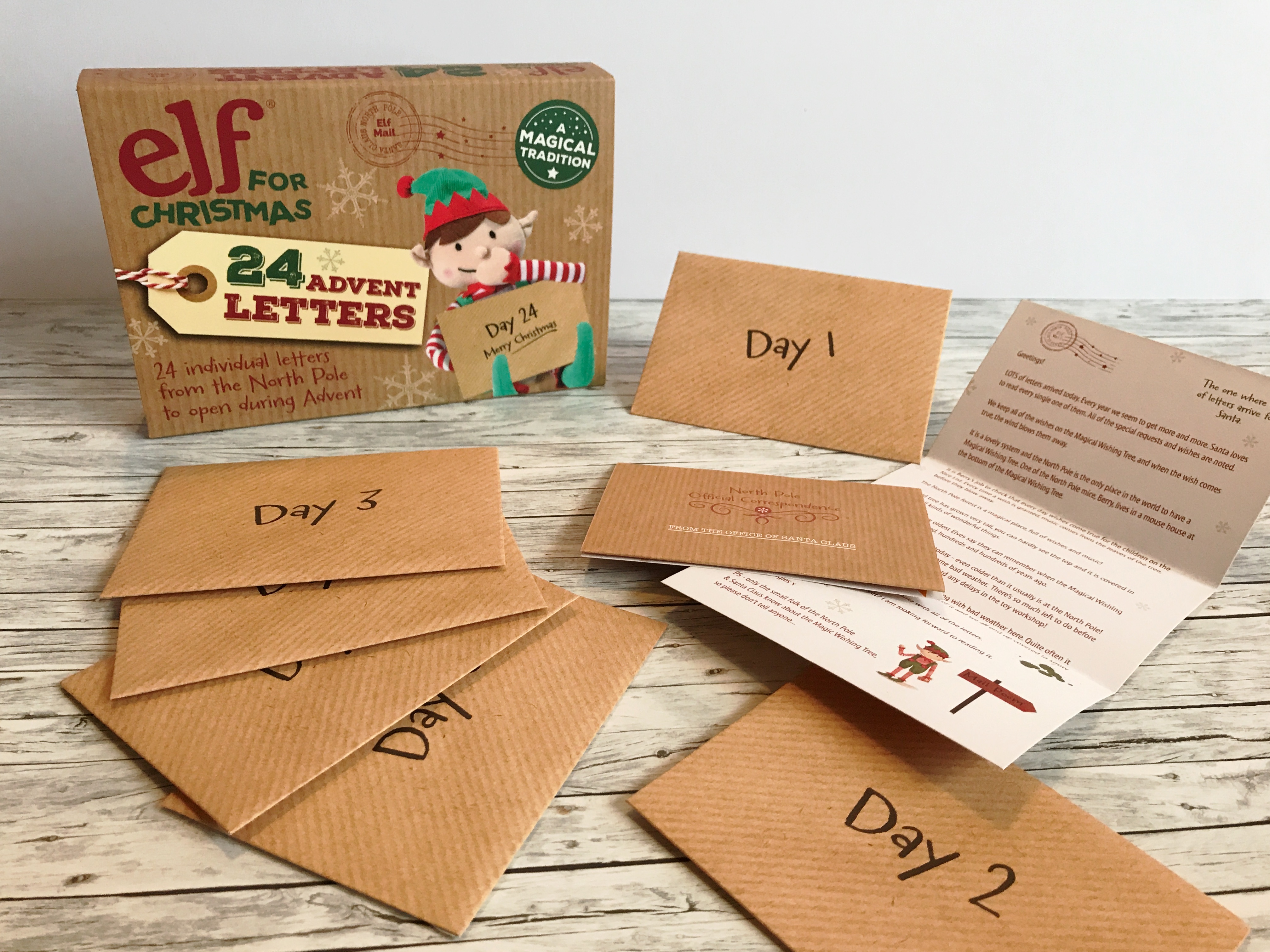 The Advent Letters set from Elf for Christmas, is a unique countdown featuring 24 miniature letters, each envelope measuring just 7cm x 11.5cm. The letters are numbered, and are marked 'North Pole Official Correspondence' and feature cute illustrations. They are printed on thick, good quality paper. Each letter is written by Pip McJingles, one of Santa's elves, who sends daily updates on the exciting adventures happening at the North Pole and in Santa's workshop. I haven't read them all yet, just the first few, but I love them and can't wait to read them all properly with the boys through December. The letters can be be combined with one of the Elf for Christmas elves, but also work stand alone. You can hide them among the mail, turn it in to a game and let your kids find them each day e.g. in a cereal box at breakfast, or they are small enough to tuck in to an Advent calendar, which I think is what we will do with ours. The Advent Letters Set is available on the Elf for Christmas website, and retails at £12.95.
Disclosure: We were sent a set of Elf For Christmas Advent Letters free of charge for review, but all images, words and opinions are our own.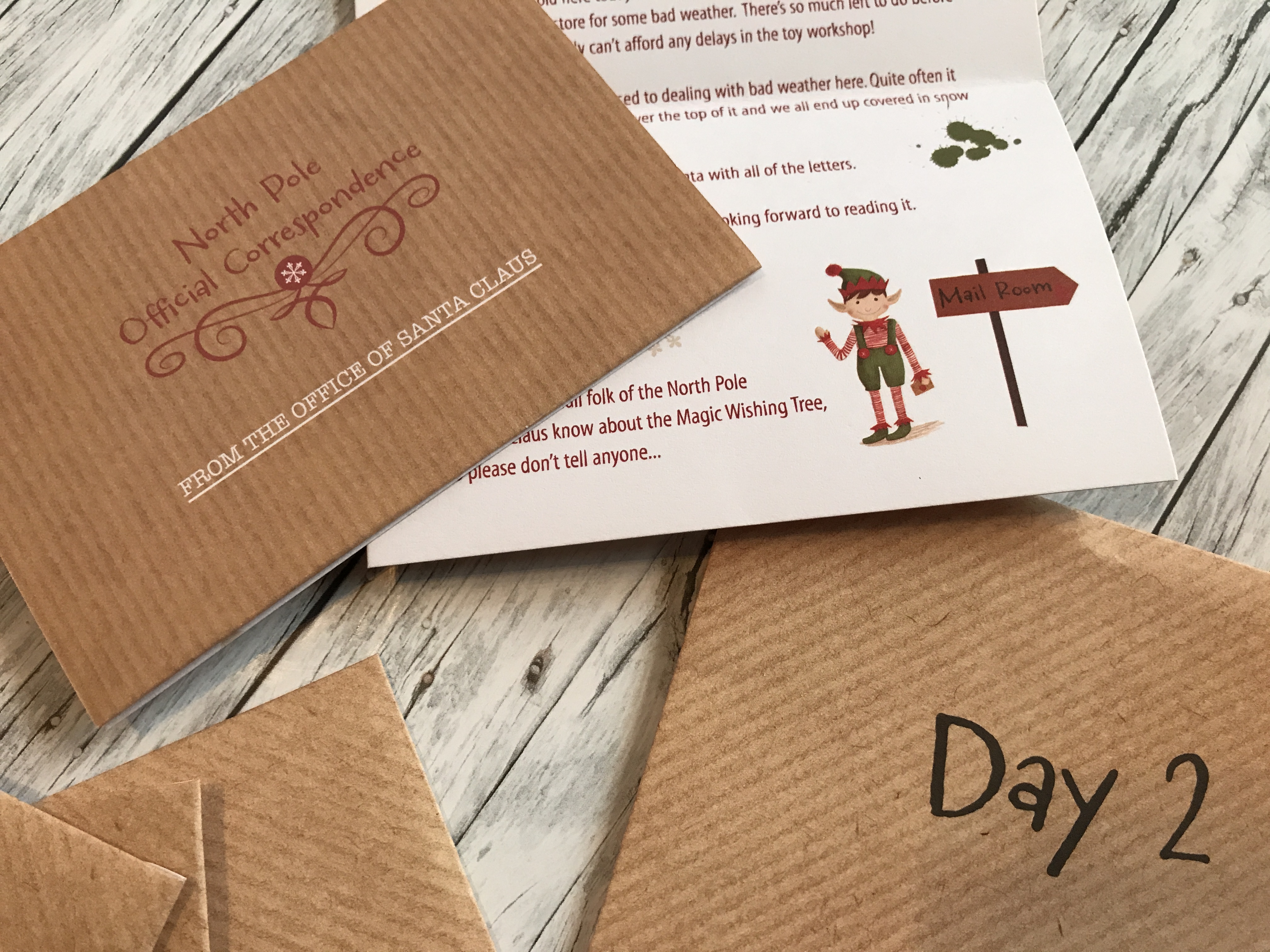 Puzzle Advent Calendar
I don't have any pictures of this, as it is a calendar I made for my husband before I started blogging (and obsessively photographing everything, lol), but the idea is simple: take a jigsaw puzzle and divide the number of pieces in to 24, and put them in 24 envelopes or little boxes. You don't need to have the same number of pieces each day, but obviously you need a puzzle with at least 24 pieces. For my husband, I didn't include a picture, so he had to figure it out himself everyday, and guess what the final picture was going to be as the puzzle came along. For children, you may decide to include a picture for them as an aide, but it does take away the element of surprise. One thing I would recommend though, is to make sure that each day's pieces add on to the ones from the day before! As with the activity calendar above, you could also include a small sweet treat with each day's puzzle pieces.
DIY Fill-Your-Own Advent Calendar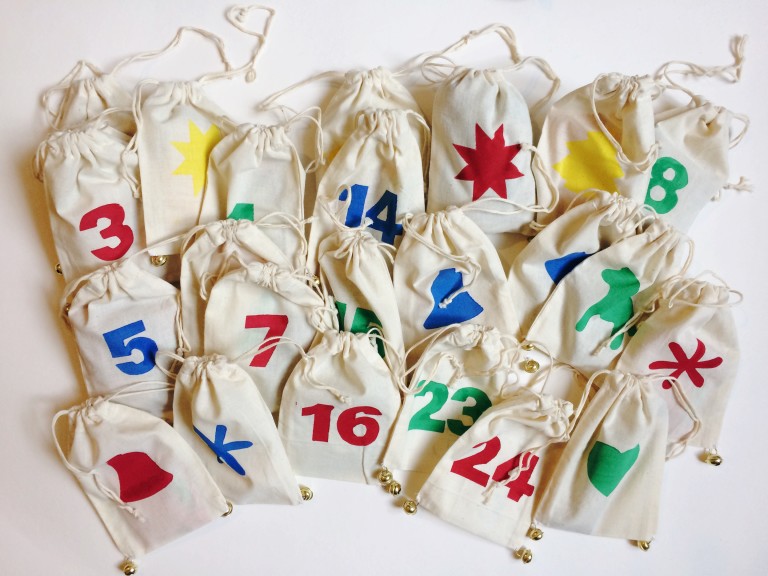 And, finally, instead of buying a ready filled calendar, you could make your own and fill it with whatever you like! Last year, I shared a tutorial on how to make this cute little calendar out of small cotton drawstring bags – check out my previous post for details. But there are also many other ideas to be found online, e.g. on Pinterest. And if you need some inspiration on what to fill your DIY Advent calendar with, make sure to check back here on the blog tomorrow, where I will be sharing some ideas!