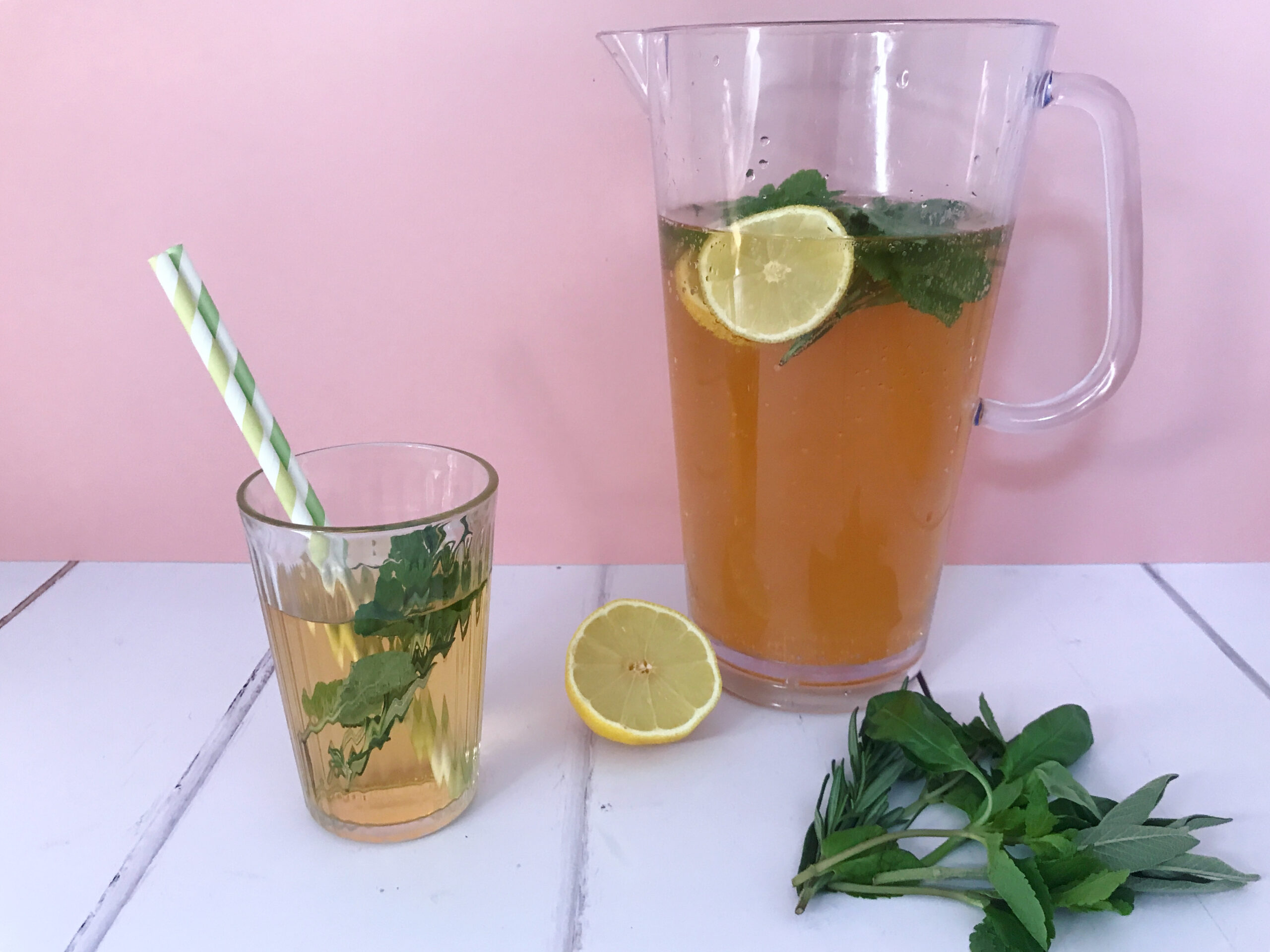 'Kräuterlimonade' – German Herbal Lemonade
One of our favourite refreshing summer drinks is 'Kräuterlimonade', which translates as 'herbal lemonade'. We used to drink it all the time in Germany. In the absence of being able to buy it here in Scotland, we tried making our own and it was just as good if not better.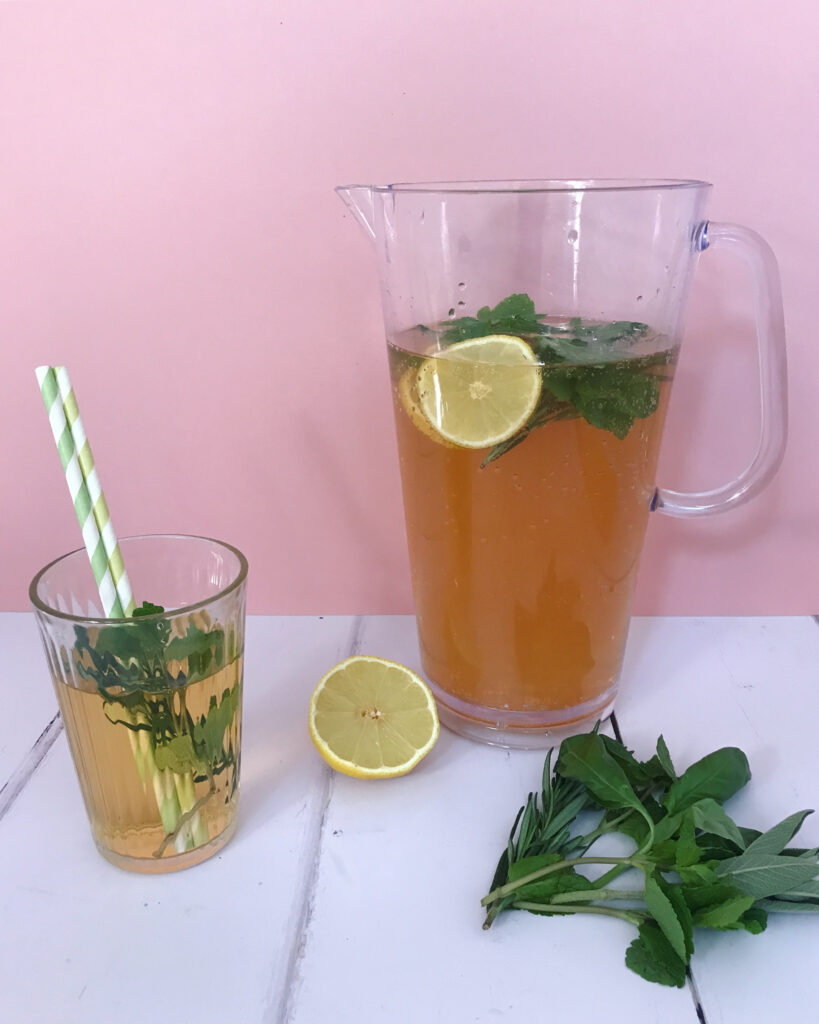 To make your own herbal lemonade, you will need six different herbs – including lemon balm, lemon thyme, mint, rosemary, sage and basil – as well as juniper berries, apple juice, a couple of lemons, and some sparkling water. The quantities below make 2.5 to 3 litres of herbal lemonade.
Ingredients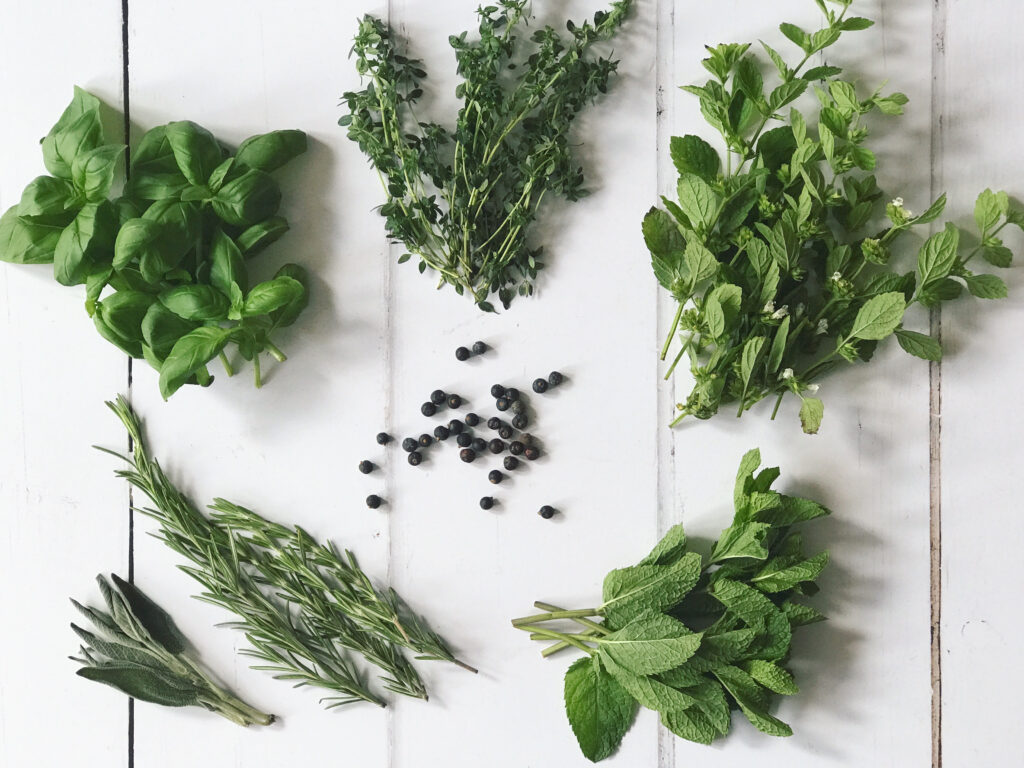 8 sprigs/ small handful of lemon balm
8 sprigs/ small handful lemon thyme
6 sprigs mint
4 sprigs basil
2 sprigs rosemary
1 sprig sage
1 Tbsp dried juniper berries
1 lemon
1 litre apple juice
1.5 to 2 litres sparkling water
Directions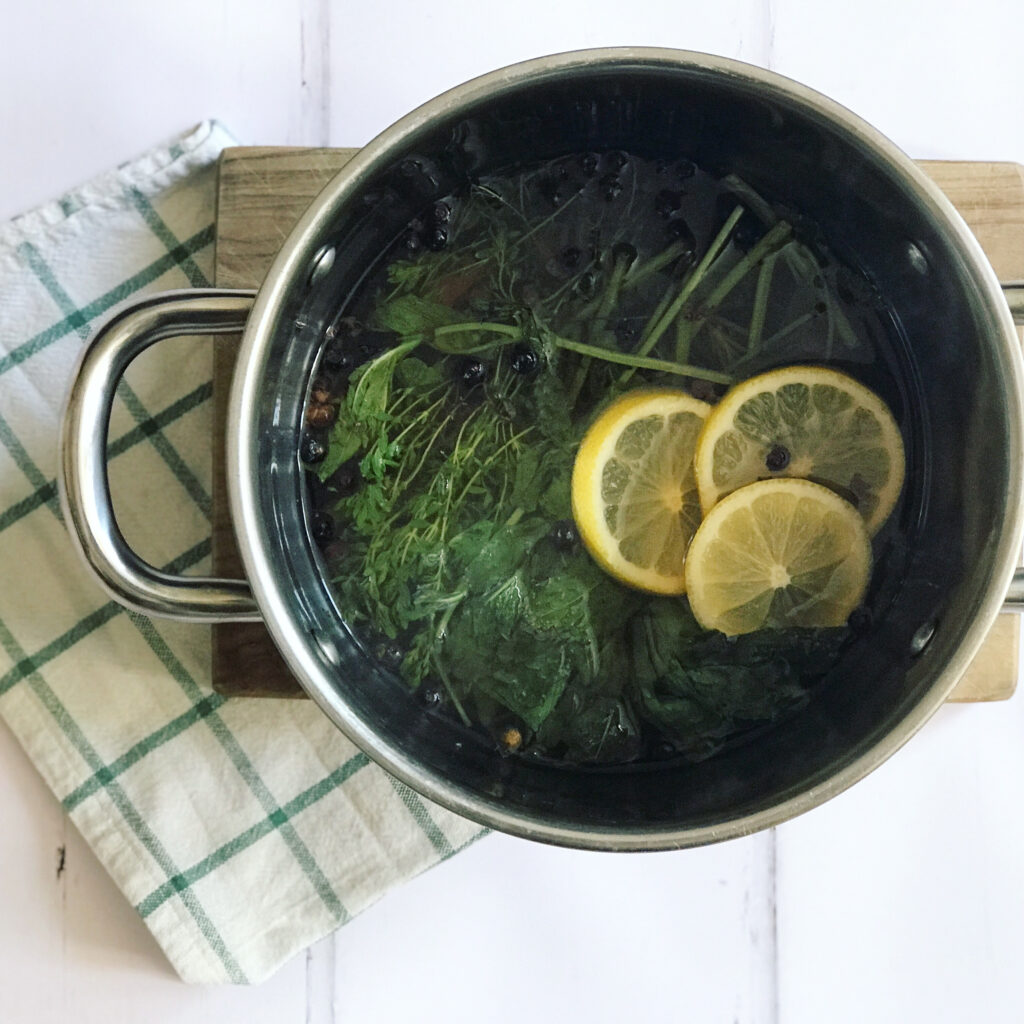 Place the apple juice in a saucepan and bring to the boil.
While you are waiting for the apple juice to boil, wash the herbs, slice the lemon and crush the juniper berries. I used the bottom of a jar to crush the berries.
Once boiled, add the herbs, lemon slices and berries to the apple juice, turn off the heat and cover the saucepan. Leave to infuse for 1 hr.
Strain the liquid through a fine sieve or muslin, and discard the herbs etc.
Leave the infused apple juice to fully cool down. Top up with sparkling water to serve, with a ratio of 500ml apple juice and 750ml to 1 litre of water, depending on how concentrated you like it.