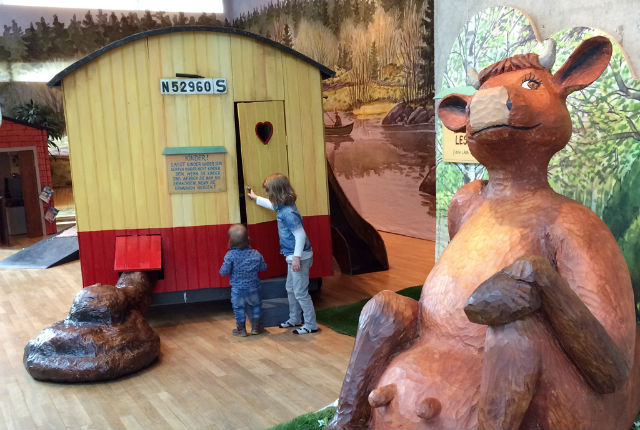 Kids Books exhibition at Berlin's Nordic Embassy
I absolutely adore Swedish writer Astrid Lindgren. She is one of my favourite children's books authors of all time, and when I was growing up I literally had *all* her books that had ever been translated in to German. While some of her books seem more popular and widely translated in Germany, others – like Pippi Longstocking – are well known in the UK too. But there is more to Swedish children's literature than Lindgren, and the the Nordic Embassy in Berlin recently opened a new exhibition to showcase some of Sweden's most popular contemporary children's authors.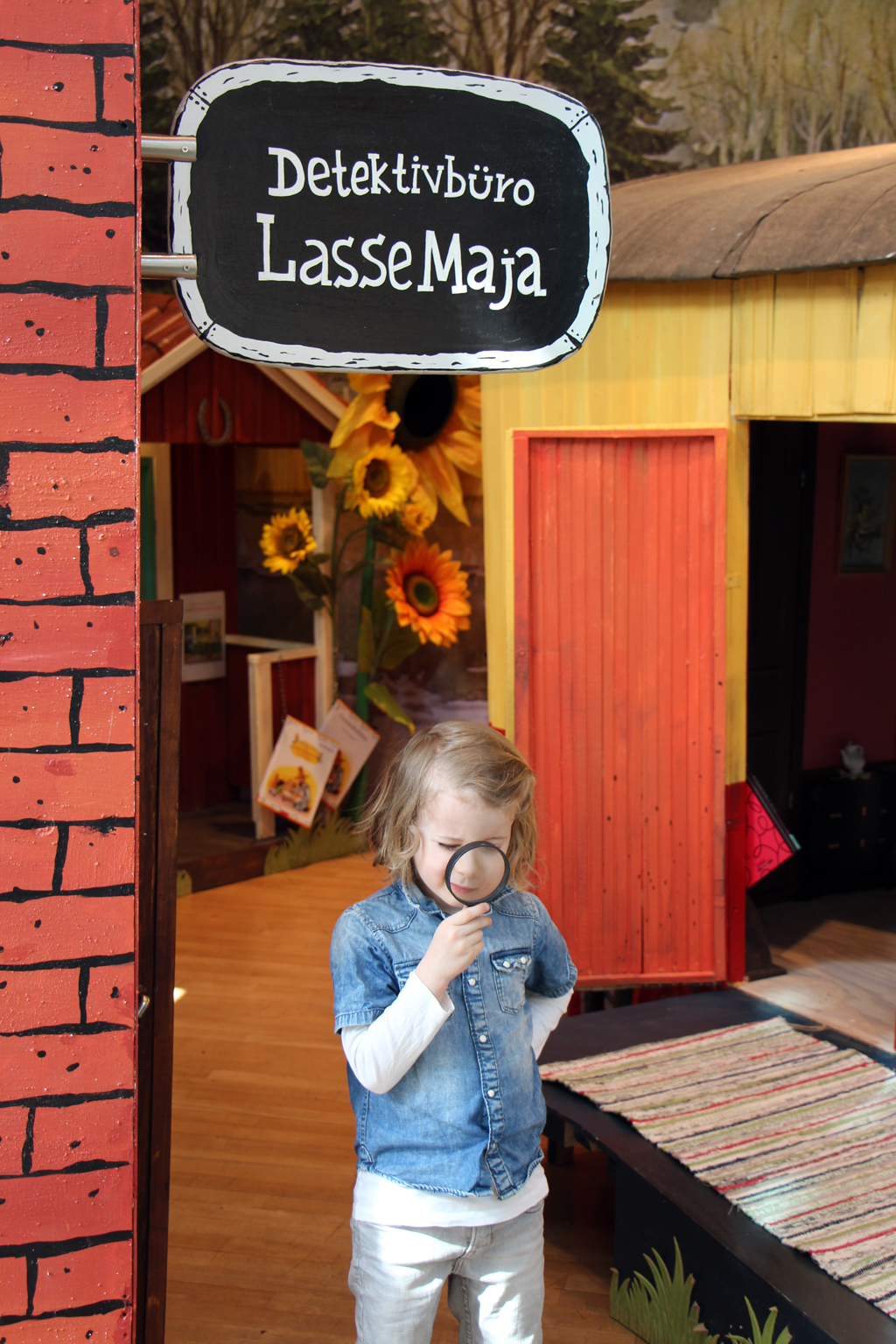 In the exhibition 'Frech, Wild & Wunderbar' (Engl: cheeky, wild & wonderful) – which alludes to a quote from the German translation of the Pippi Longstocking books – children can interact with some of the scenes and settings that have been recreated from various books. We weren't familiar with all of them, but the house of Pettson & Findus (a picture book series by Sven Nordqvist about an old man and his cat) elicited shouts of delight from #Oskar, as did the larger than life cow 'Mamma Mu' (or Mamma Moo in English) from the books by Jujja and Tomas Wieslander.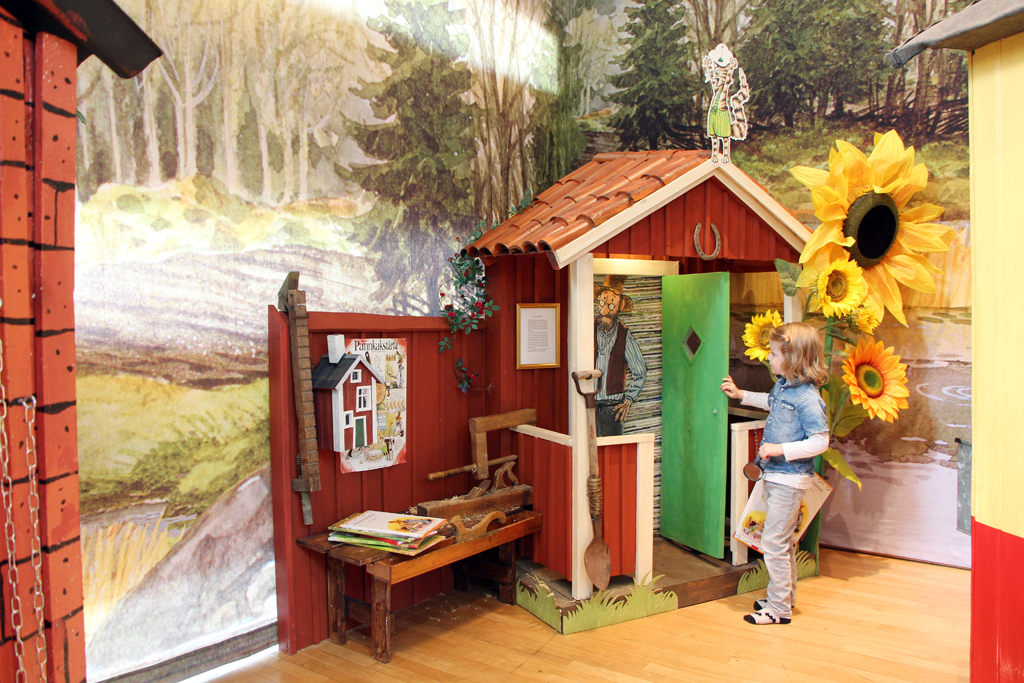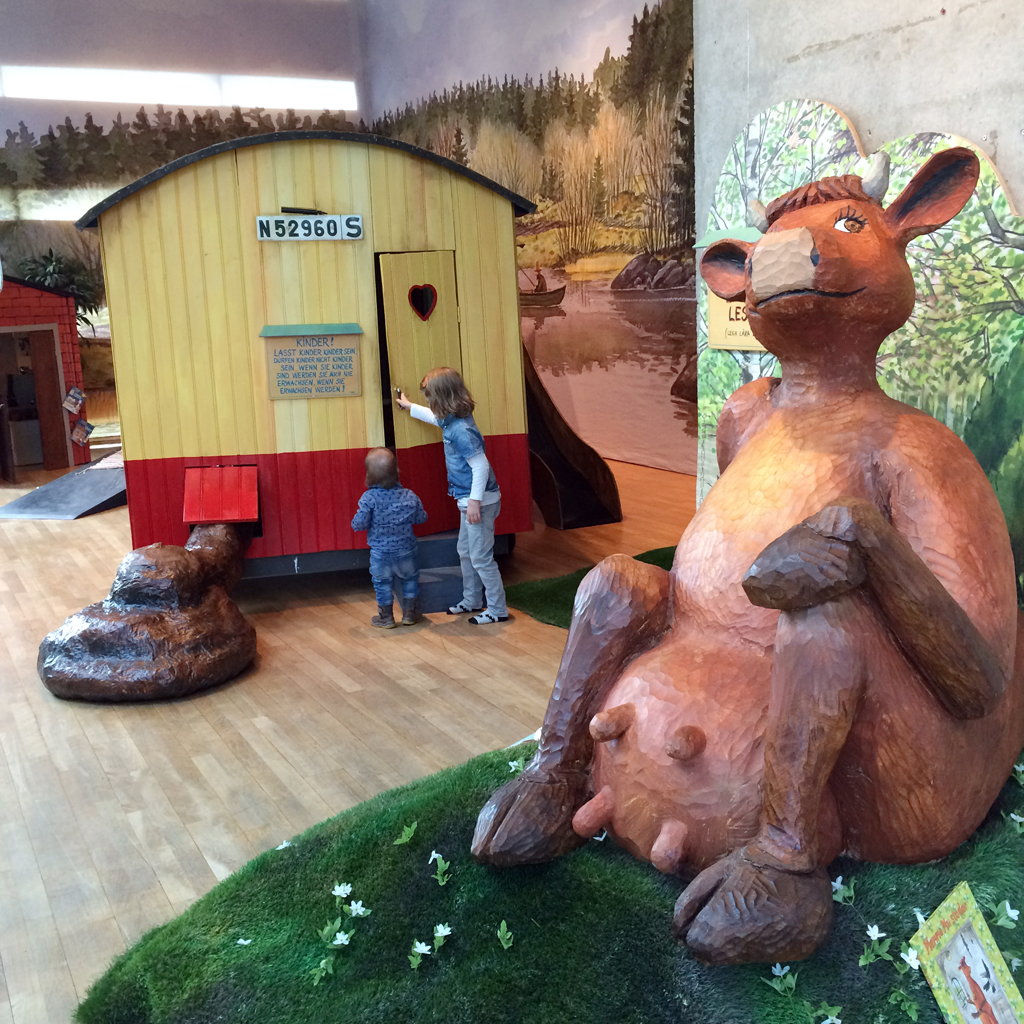 But you didn't need to be familiar with the books to enjoy the exhibition. The most popular scene, with both boys, was the 'Detektivbüro LasseMaja', the detective agency from Martin Widmark's 'Whodunit Detective Agency' series (in English they are known as Jerry and Maya). You can play with everything inside – telephone, computer, stamps etc. – and Oskar also took the magnifying glass and camera with him to "secure clues", as he said, around the rest of the exhibition.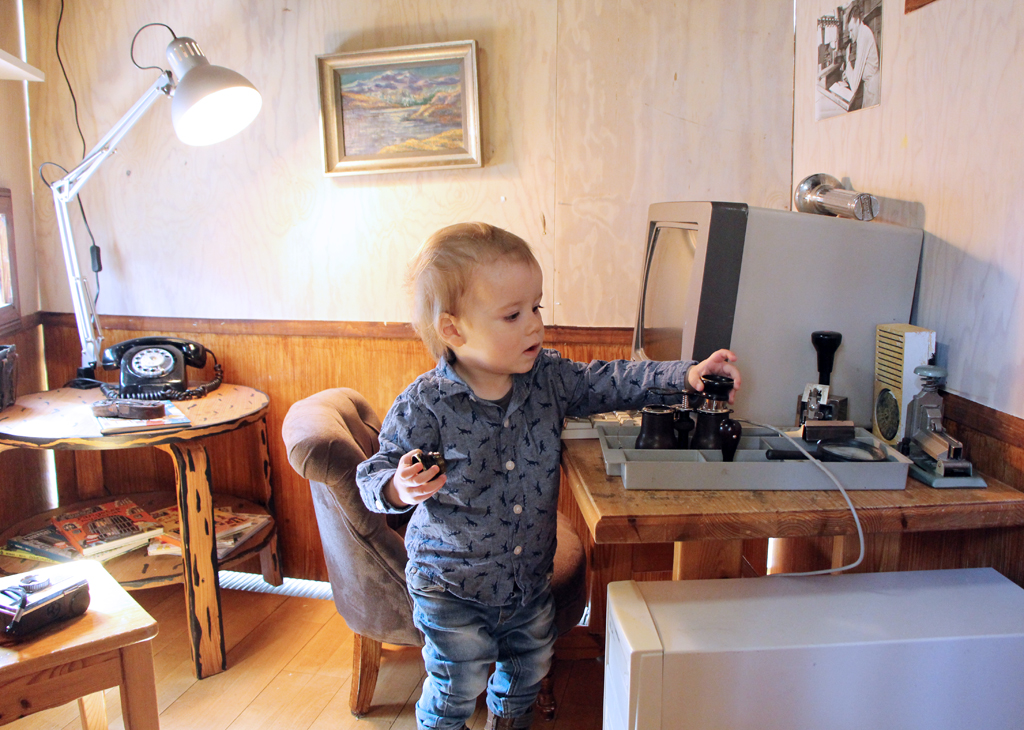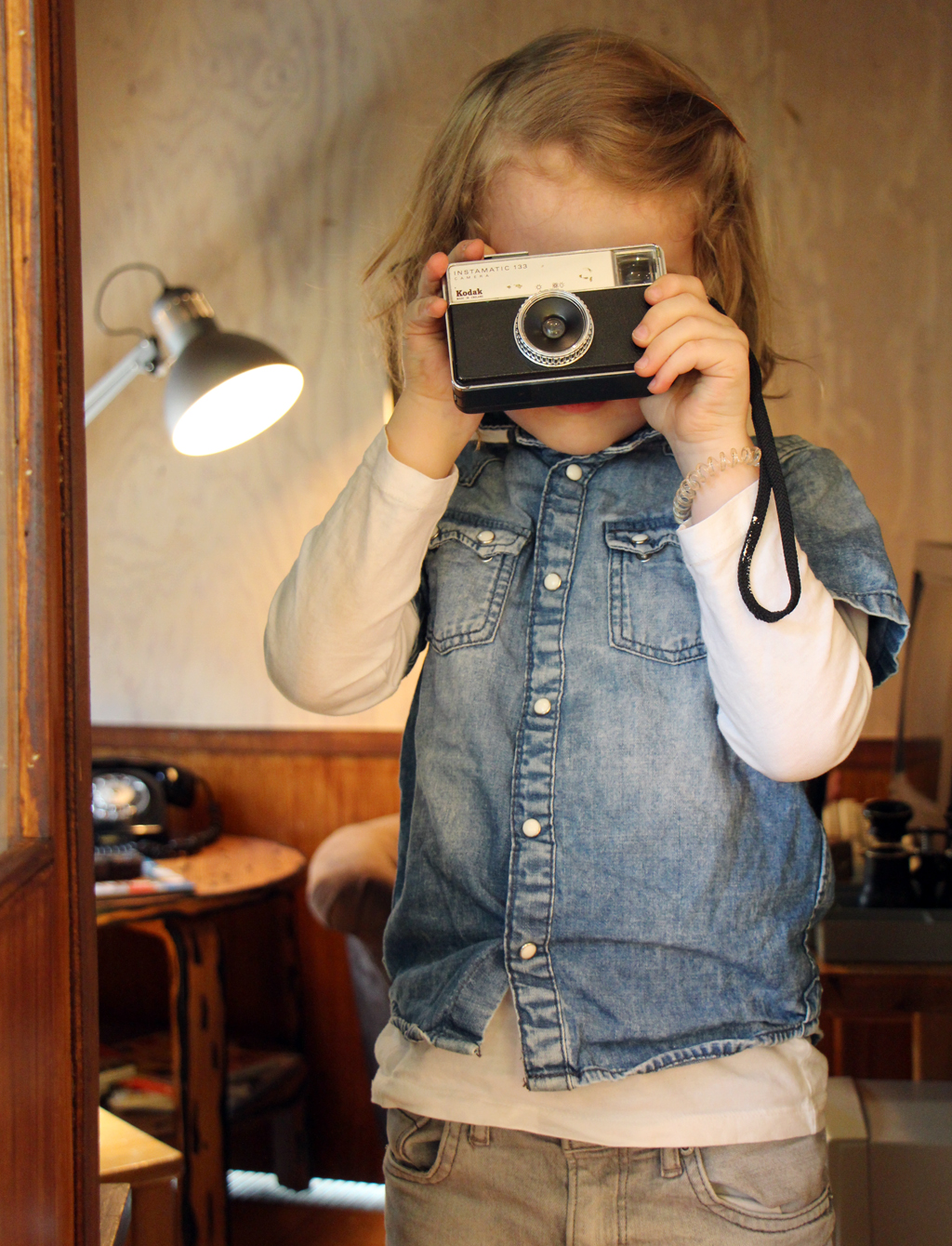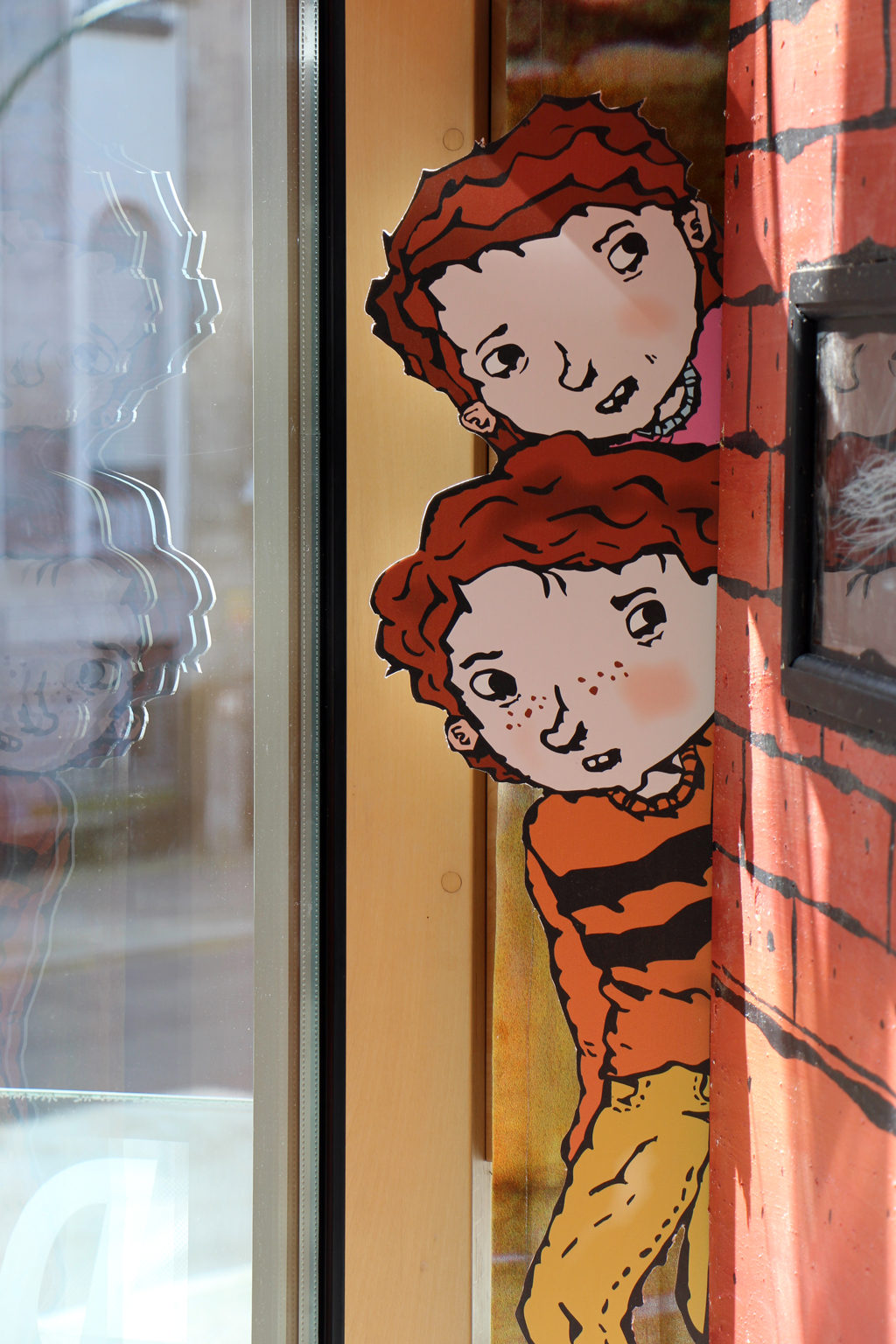 Other scenes include a one-room school inside a giant shoebox, from a story by Barbro Lindgren, and an interactive graveyard alluding to a book by Ulf Nilsson, about three children who decide to open a funeral service for animals. The interactive part is much less macabre than it sounds!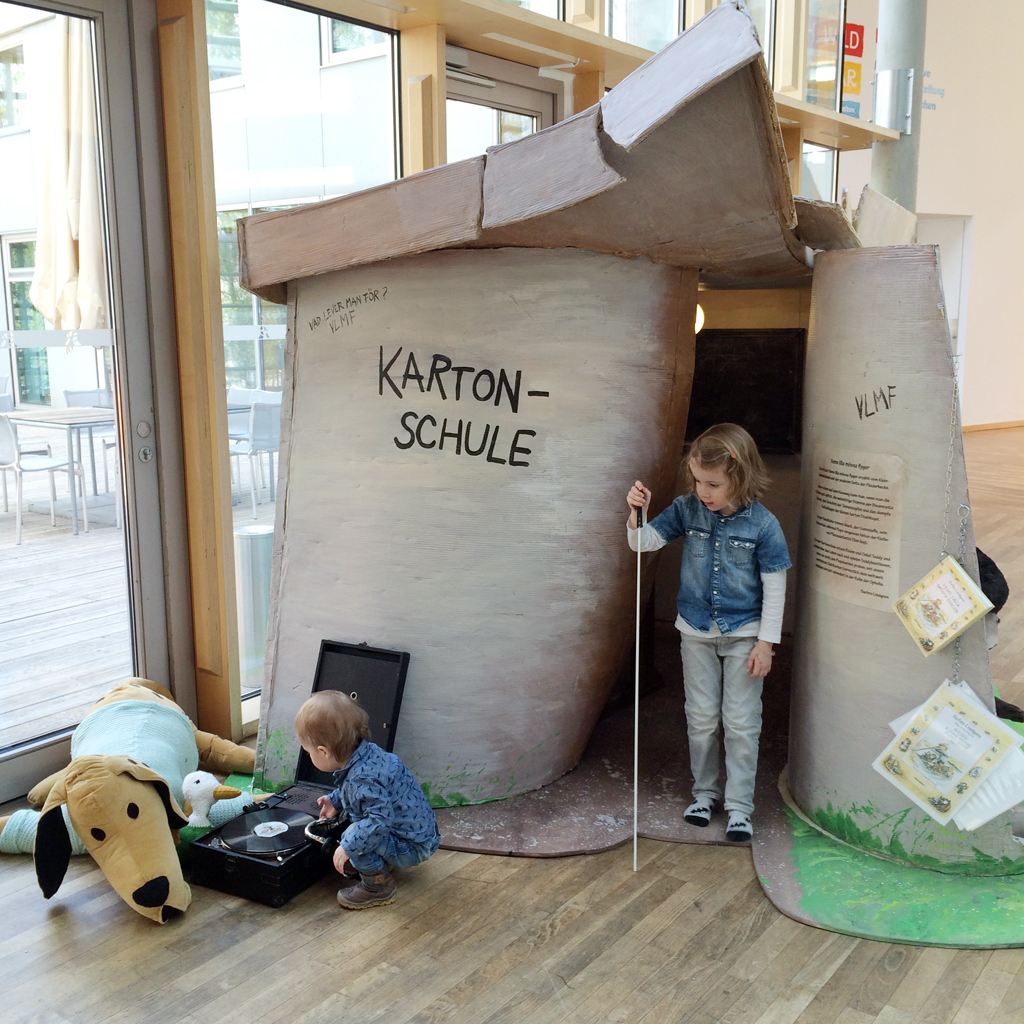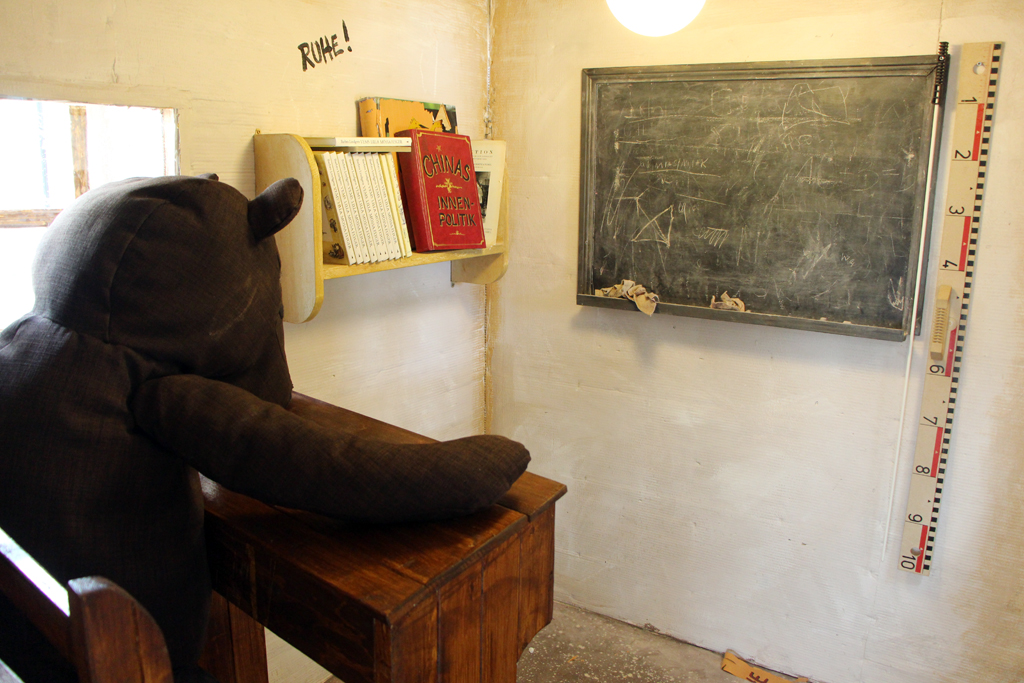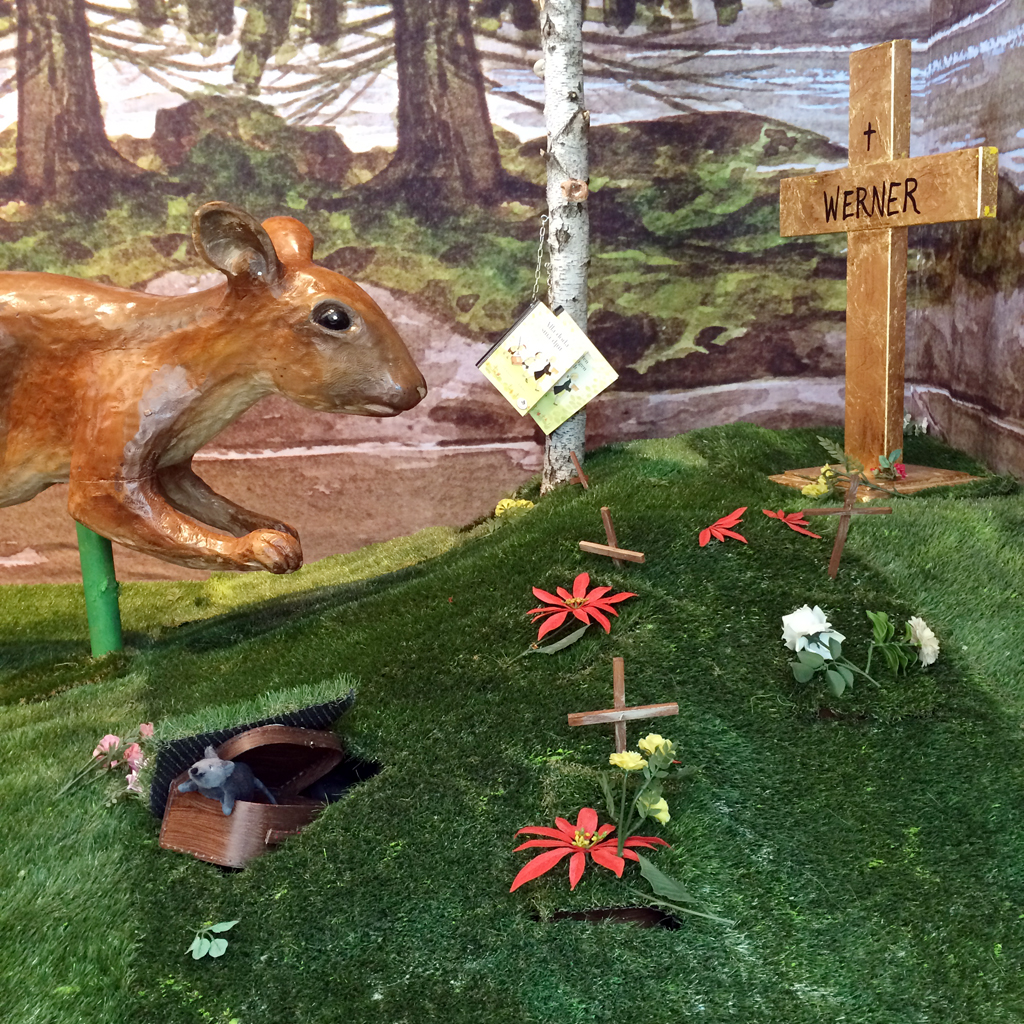 Inside the circus caravan, there are several authors and their creations to discover, including various characters from Stina Wirsén's books, which don't seem to have been widely translated yet. Since author Pernilla Stalfelt has written a children's book all about poo, the caravan comes complete not only with an old-fashioned two-hole toilet, but also a giant poo coming out the back of the caravan – hilarious if you're 5!! Furthermore, there is a small slide out the side of the caravan, which provided endless fun.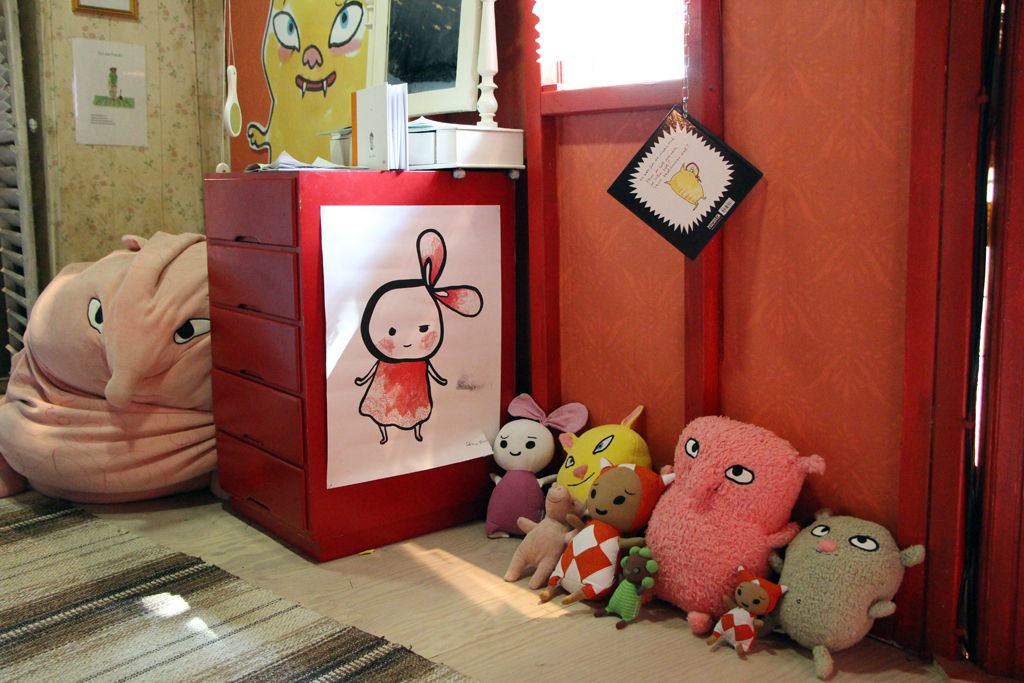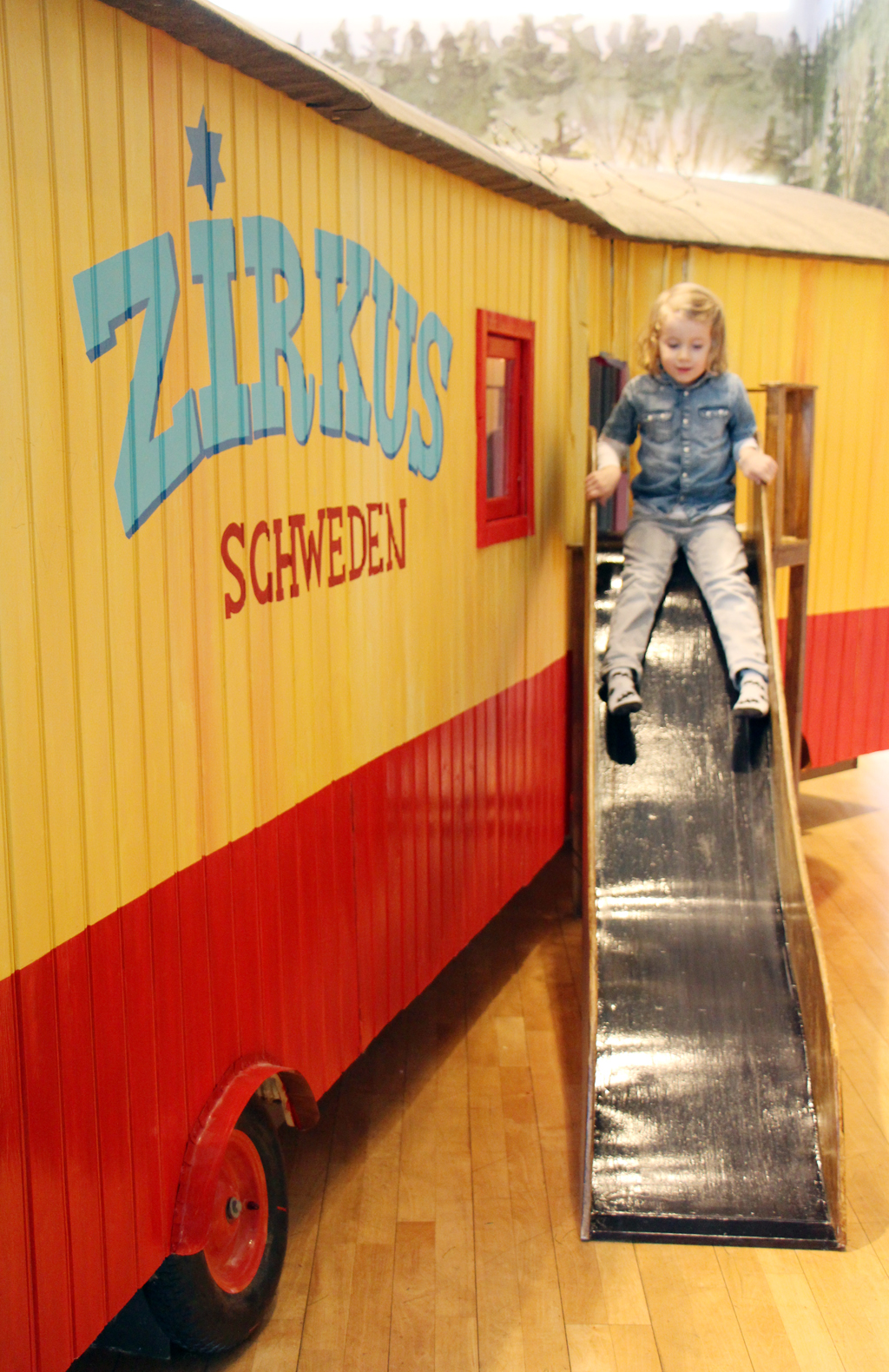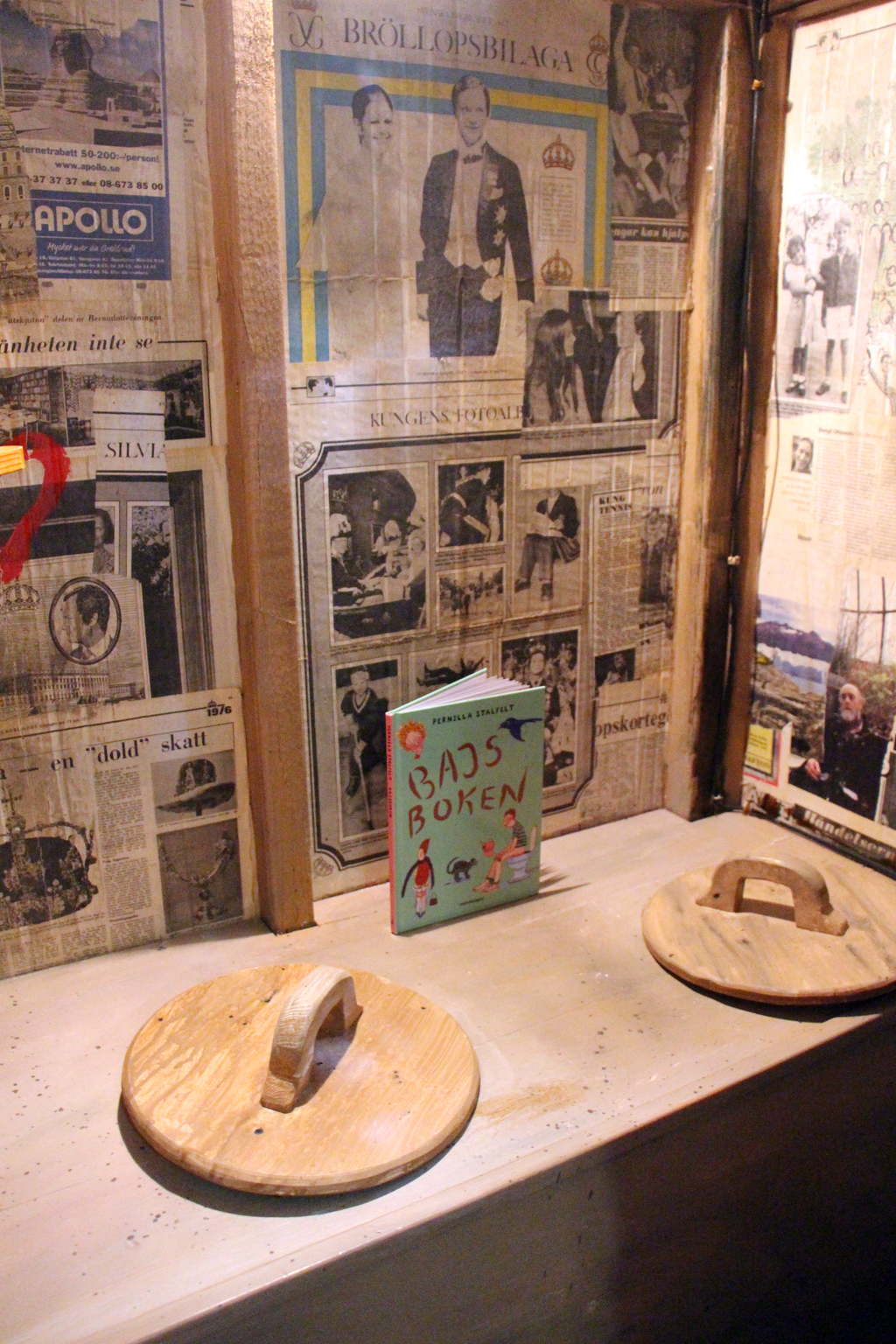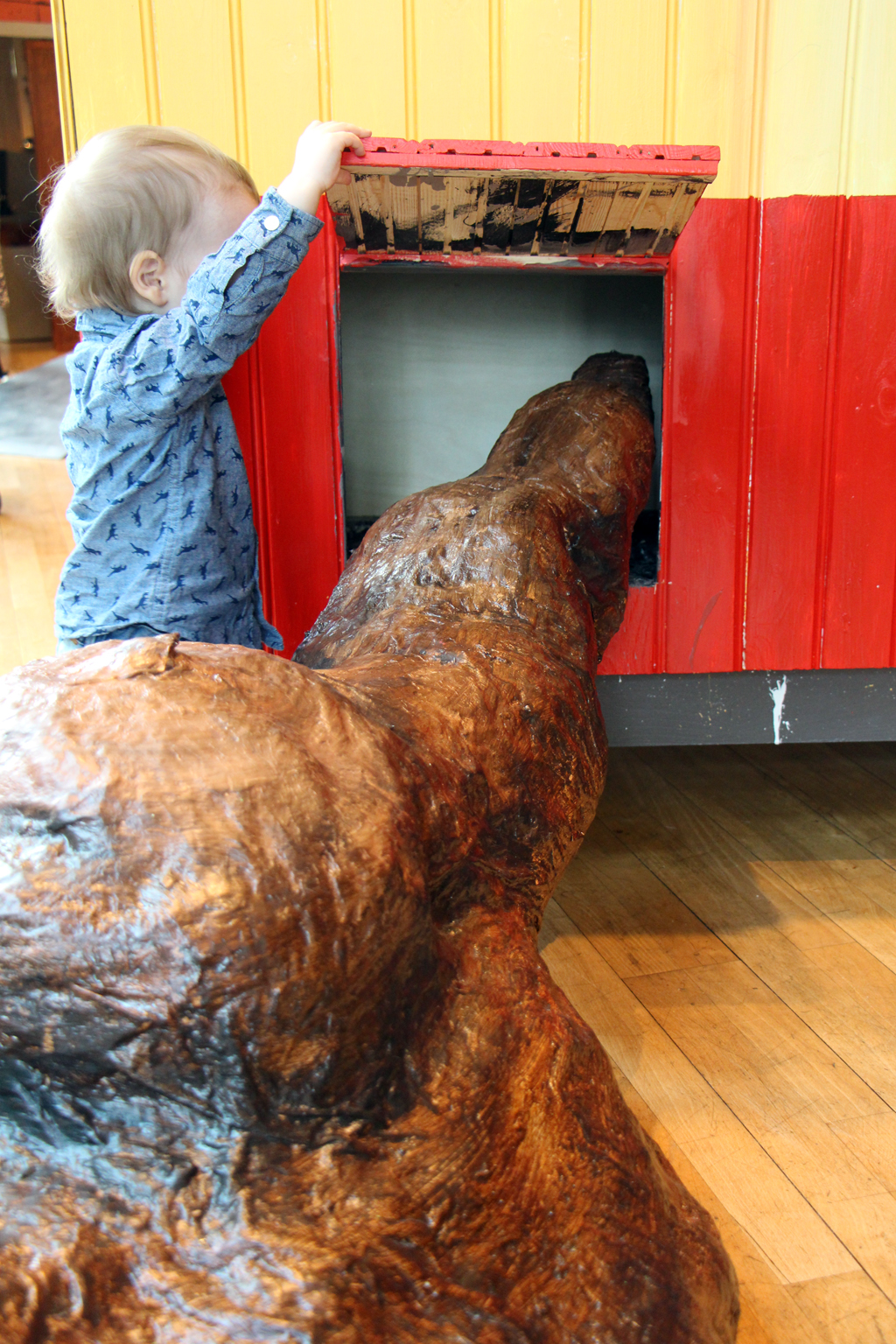 In addition to the recreated story book scenes, there is an art corner and a reading corner. Whilst the books found throughout the exhibition are all in Swedish or German, the reading corner also includes books in other languages (e.g. the English 'Whodunit Detective Agency' books). The exhibition is aimed at children aged 3 to 10, and there are both picture books for the very little ones, and chapter books for the older ones. And even though Mr Fox is only 18 months old, he still had a great time. We stayed just over an hour, and would have stayed longer if Oskar had had his way, but little brother was in dire need of a nap.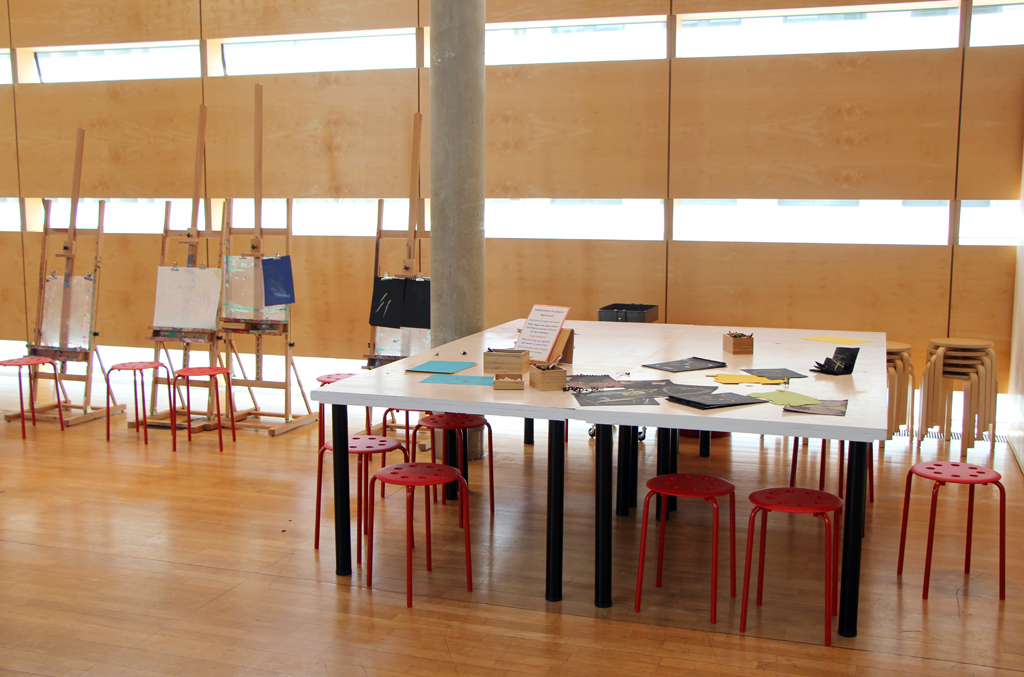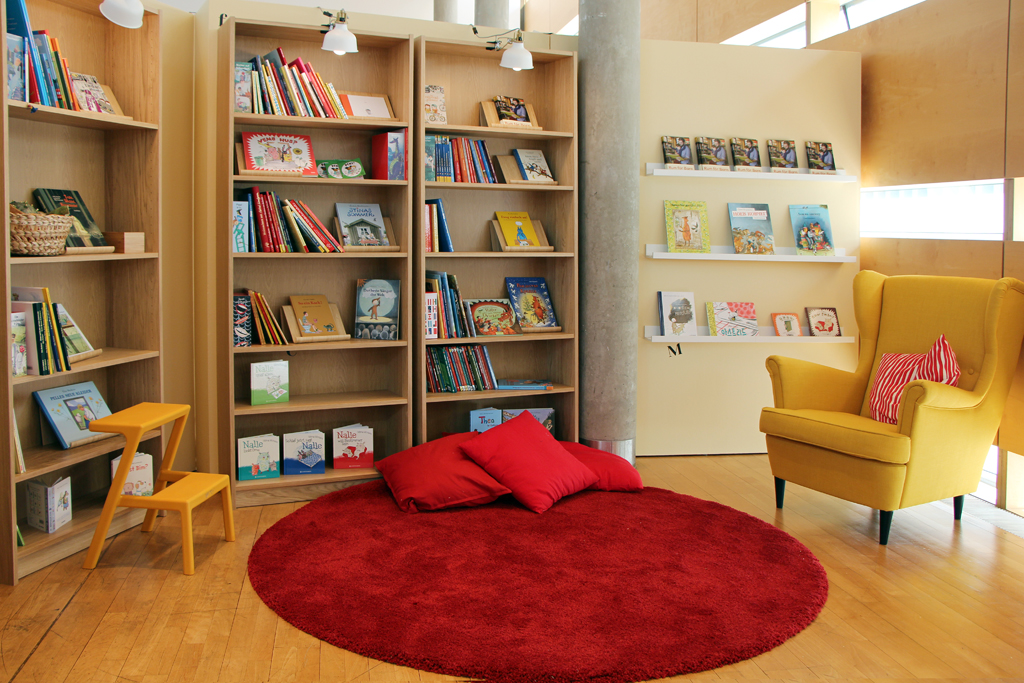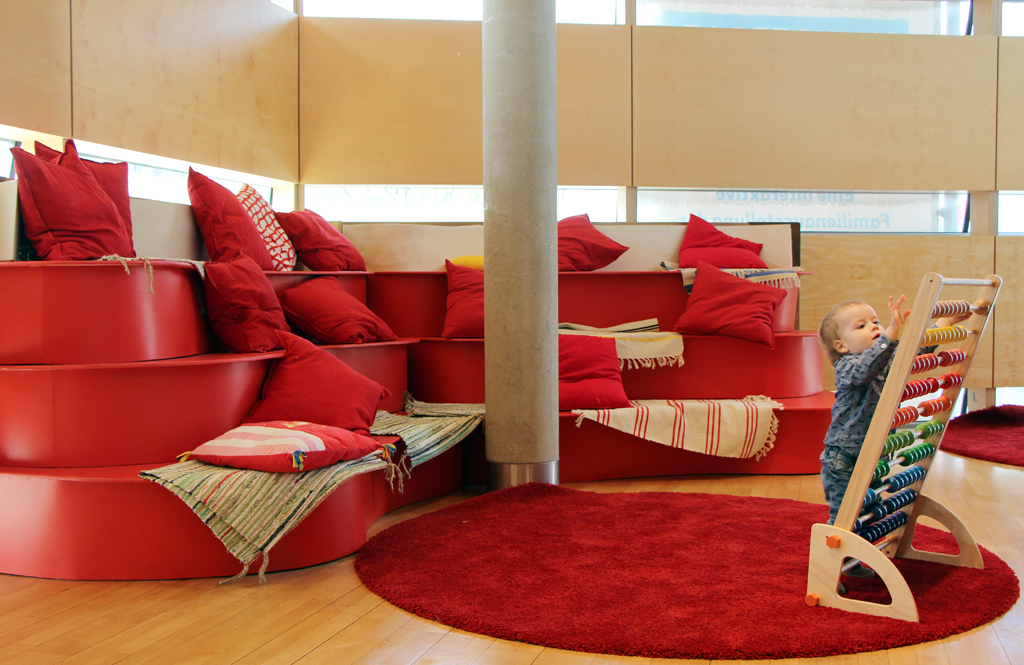 'Frech, Wild & Wunderbar' runs until 30th June 2016, and it's absolutely free! The embassy's 'Felleshus' on Rauchstraße 1, which houses the exhibition, is open Mondays to Fridays from 10am to 7pm, and from 11am to 4pm on the weekends. As mentioned above, there is no need to be familiar with the books to enjoy this exhibition. It was an absolutely wonderful way to spend the afternoon, and I could not recommend it highly enough. You never know, you may even discover a new favourite author! Oskar is now a big fan of the Whodunit Detective Agency.