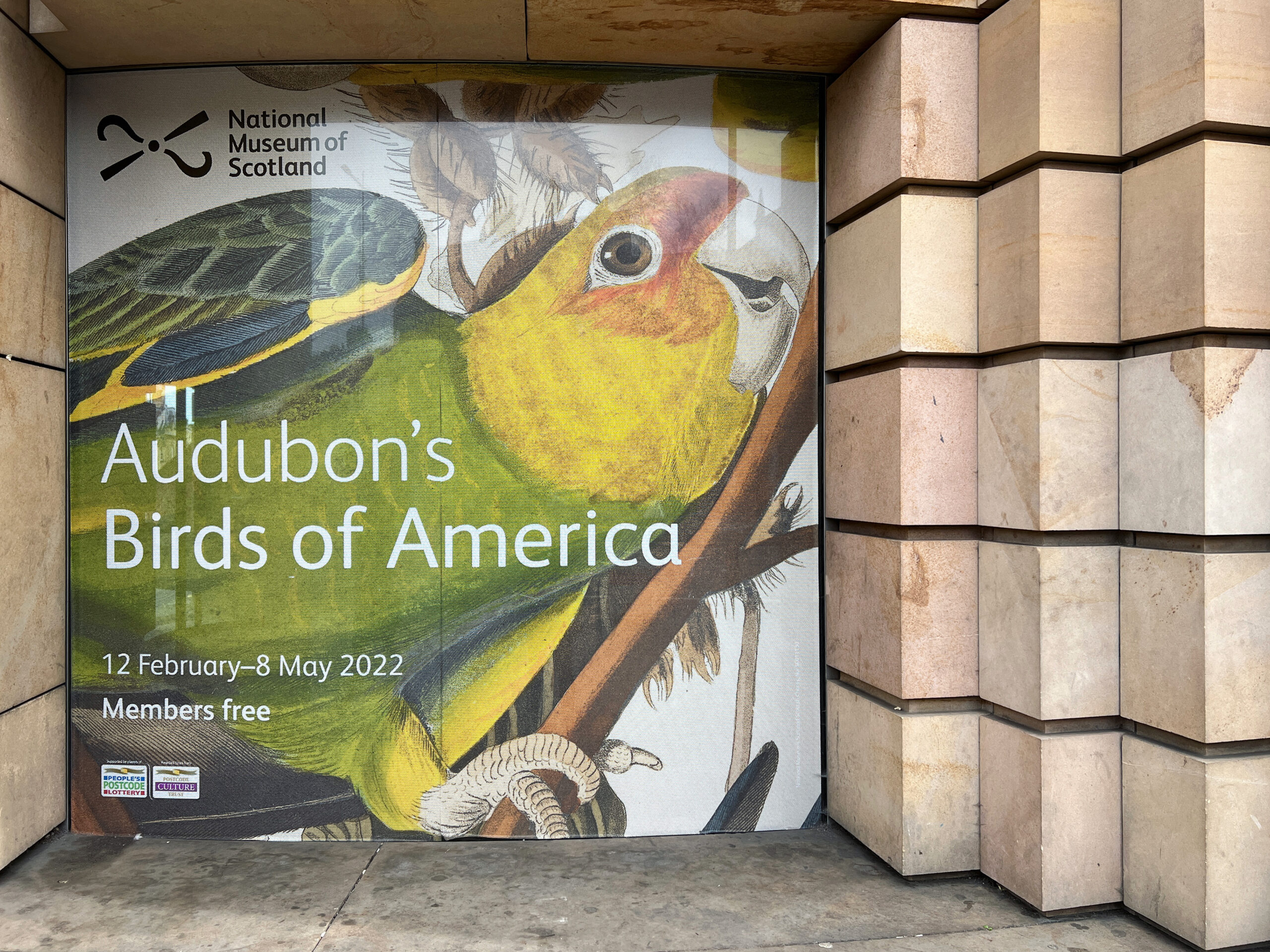 Audubon's Birds of America
Last week, schools in Edinburgh were off for half term so I made some time to take the boys on a couple of outings. One such outing was to the National Museum of Scotland, which we visit frequently year round but in the holidays they almost always have some special events on. This time, it was a trail inspired by their new exhibition Audubon's Birds of America, which opened on 12 February. There were also some interactive stations where you had to try identifying birds by their calls or their distinguishing features, as well as an origami activity.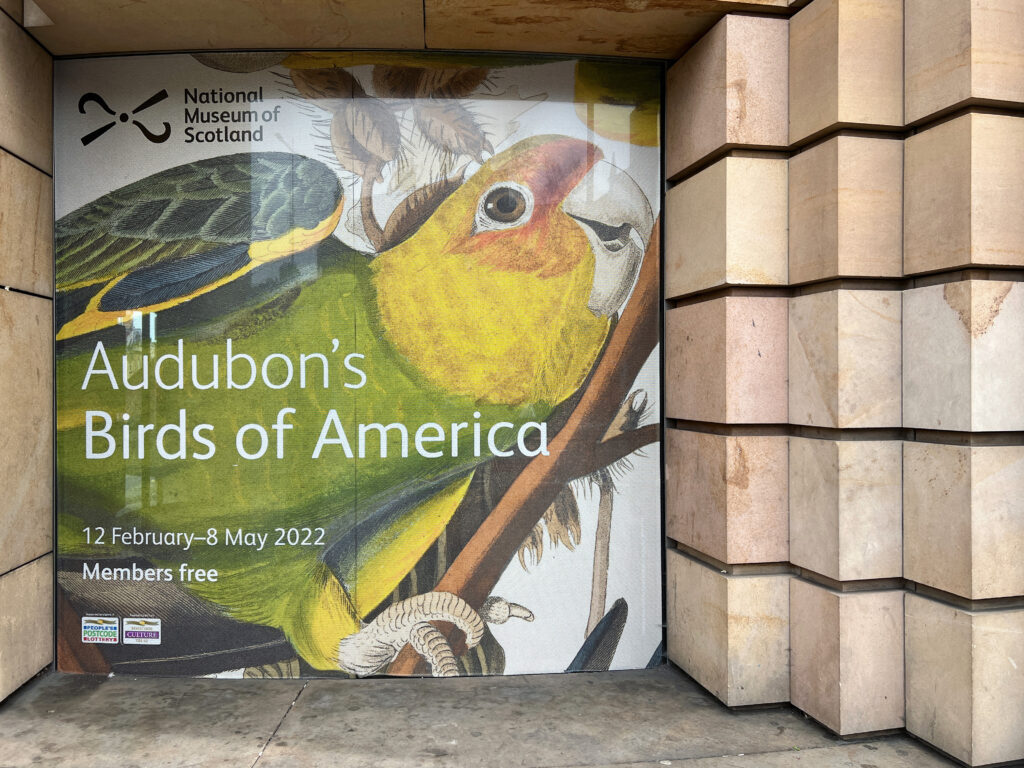 Birds of America is one of the world's rarest and most coveted books. At almost 1m high, it features 435 life-size, hand-coloured prints. Published between 1827 and 1838, it was the result of naturalist John James Audubon's ambition to paint all the bird species in North America. I hadn't initially been planning to take the boys to the exhibition itself, as I wasn't sure it would capture their attention, but they insisted on going to see it. Since there was free admission for under 16s and I could gain free entry under my museum membership, we didn't have anything to lose even if we only stayed a few minutes.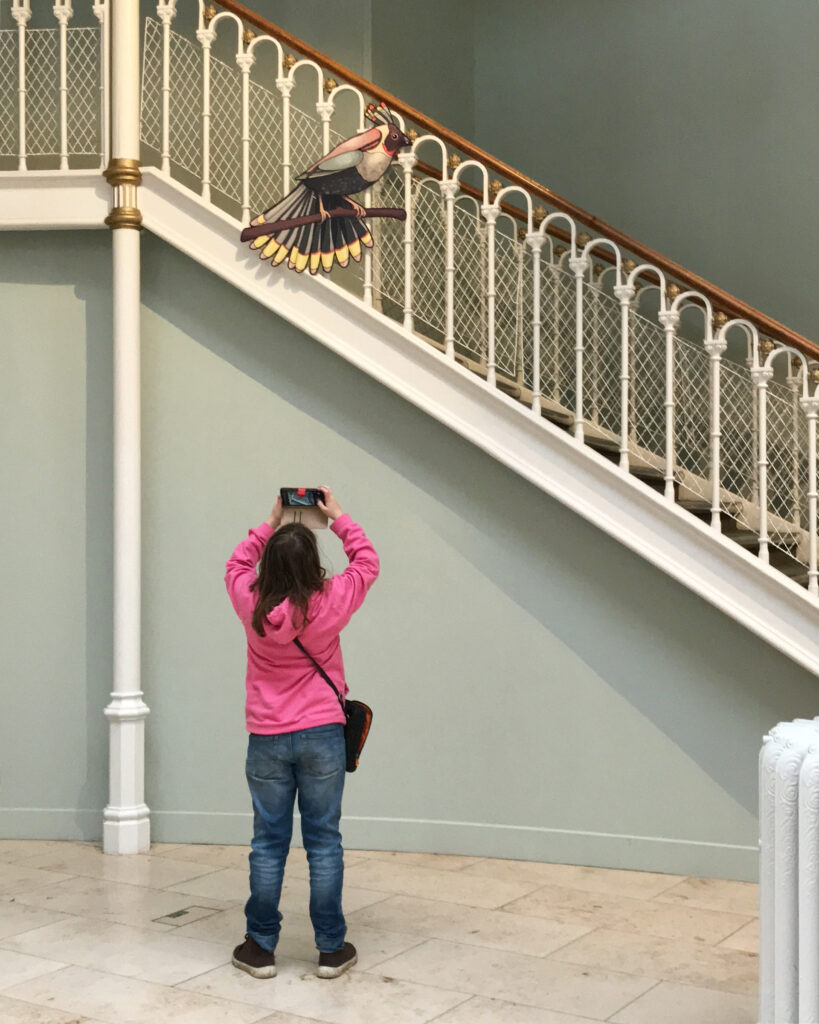 Well, of course I should know by now not to underestimate my children when it comes to museums! We stayed for a good hour, and they were super fascinated by it all. From the floor to ceiling high blown up images, to the taxidermy bird exhibits alongside extracts from the books, to the books themselves. They looked at everything, they read a lot of the text panels. There were some video screens too, with short films about Audubon's history, and the processes behind the books. They watched them all.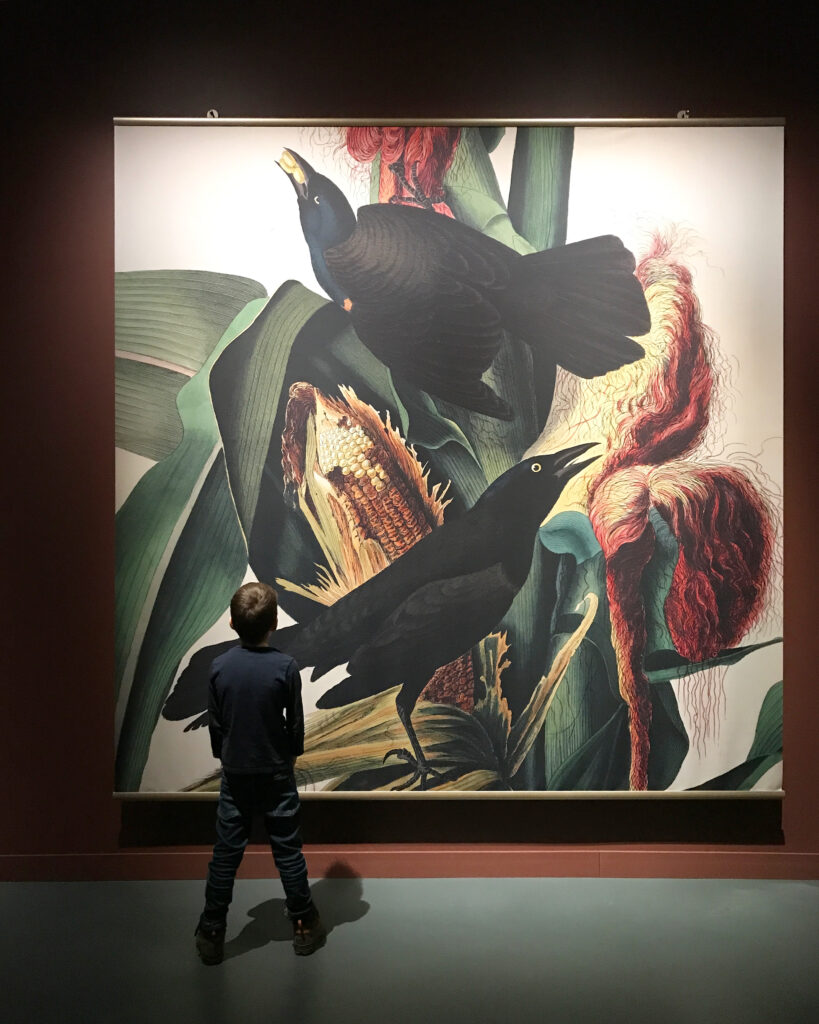 We learned that Audubon was originally born in France, and later emigrated to America, and that he was interested in birds from a young age. We learned how he posed his birds with supporting wire to paint them (and how he disapproved of how others prepared their taxidermy exhibits), and how he worked together with other landscape painters to provide backgrounds for his bird paintings. And we learned about Audubon's connections to Edinburgh, and his travels to Scotland, England and France to gain support for his publication.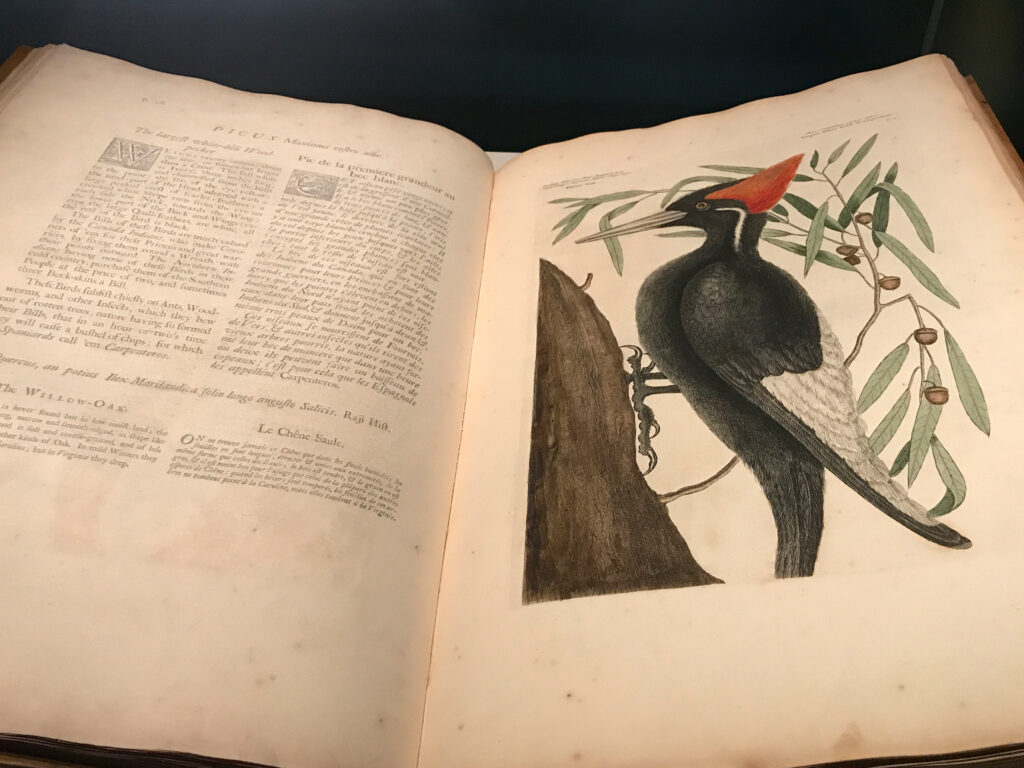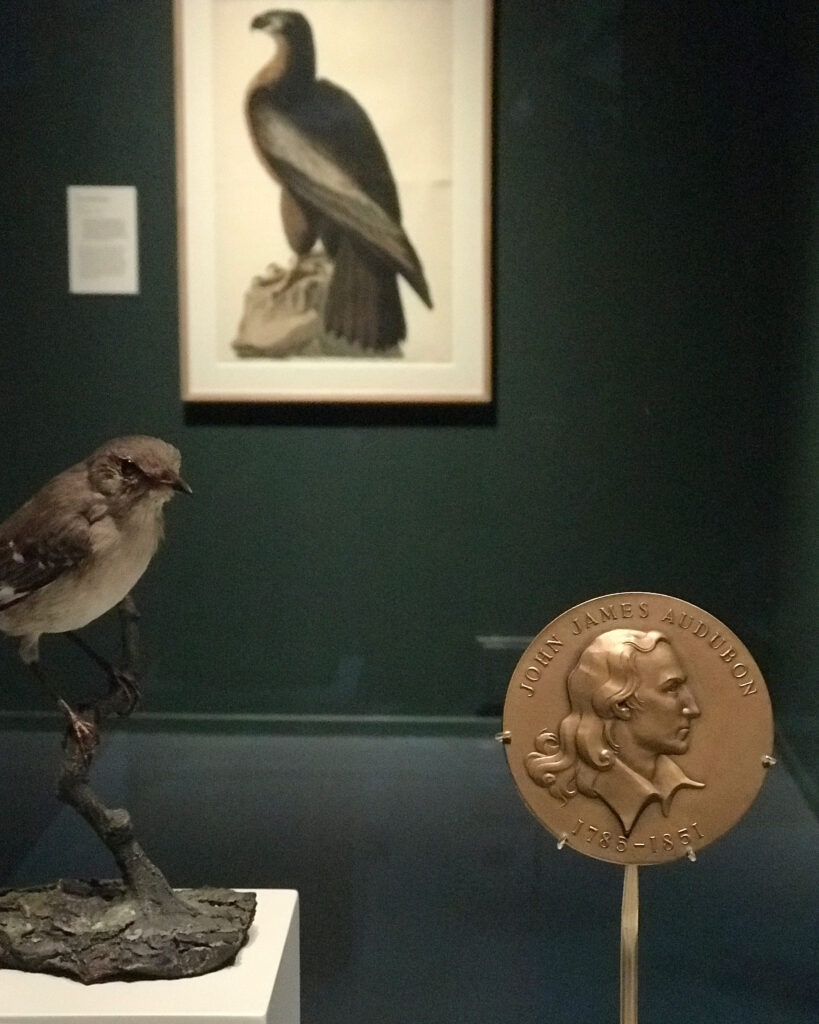 One of the things the boys were most interested in, was a video showing the process of transferring the original drawings to engraved copper plates, so that they could be plates. Towards the end of the exhibition, there was also a very interesting section about bird conservation, and different factors that can endanger birds such as loss of habitat due to deforestation, or species becoming extinct due to hunting for food or for their feathers.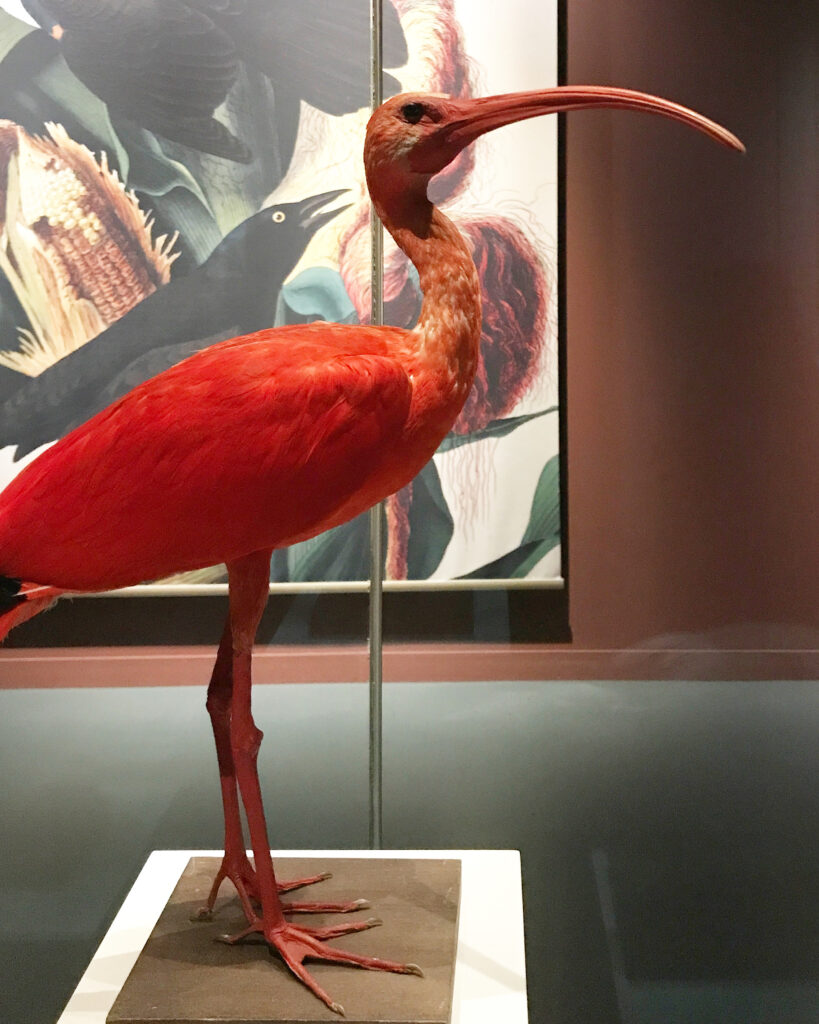 It really was a very fascinating exhibition, and just goes to show that anything can engage children if it just captures their interest. If your children are just the slightest bit interested in ornithology or natural history, then I would definitely recommend taking them to see it, though I'd say probably best for ages 6-8 upwards. My youngest is 7, and his attention span was quickly starting to wane after an hour. My 11 year old would probably have stayed a little longer, he's very interested in drawing and art as well as natural history.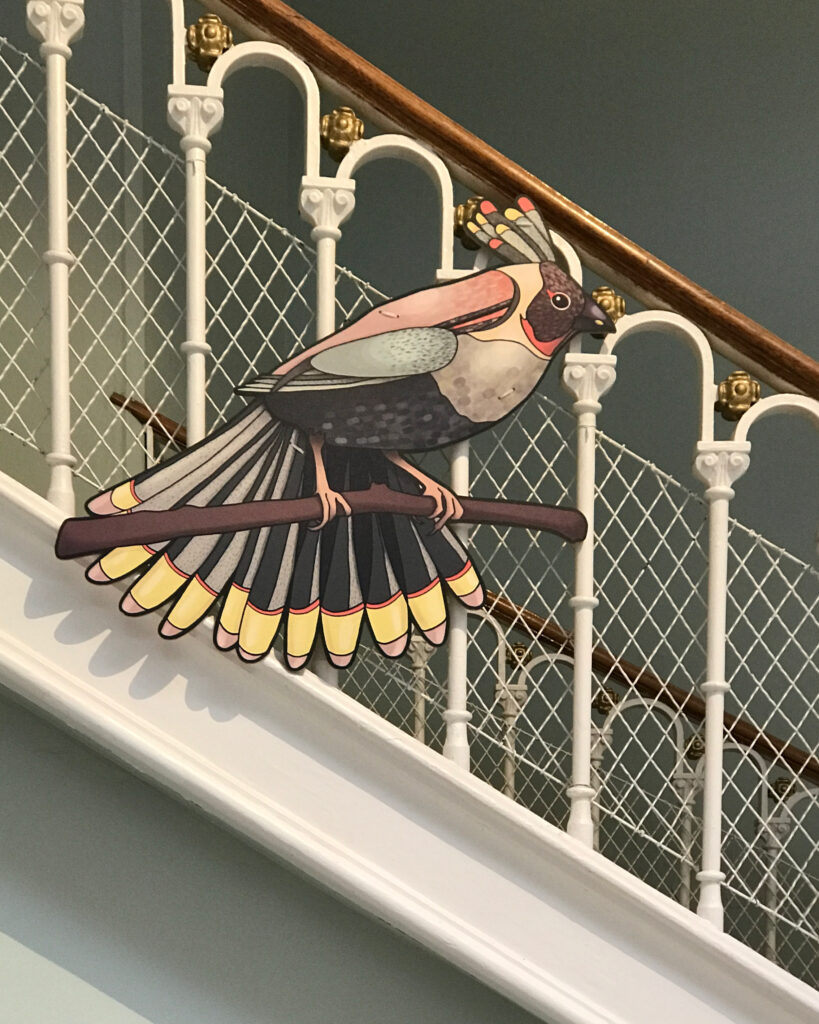 Audubon's Birds of America is showing at the National Museum of Scotland in Edinburgh until Sunday 8 May. Admission to the museum itself is free, but there is a charge for the exhibition for visitors age 16 and over. All relevant details can be found on the museum website.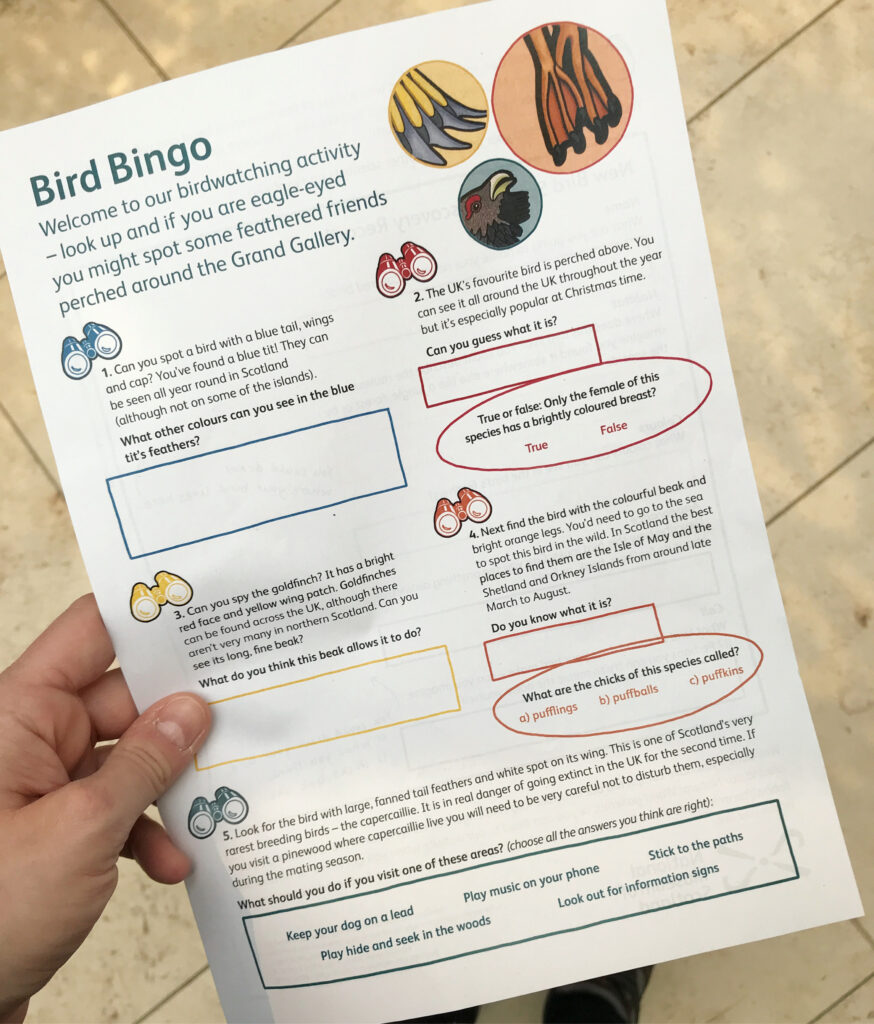 (Edited 30/04/2022 to add new photos)