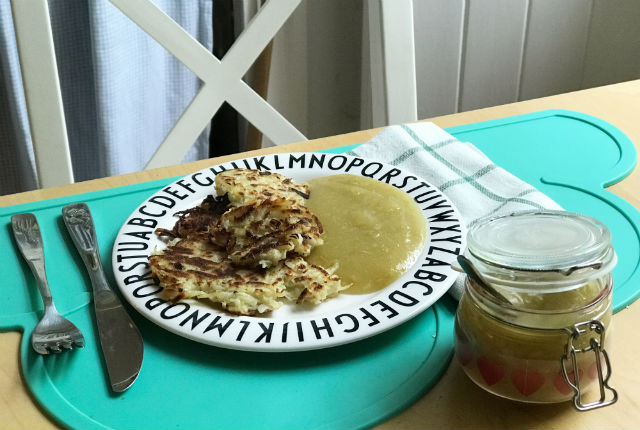 'Kartoffelpuffer' with Apple Sauce (GF)
One of my favourite German dishes, is "Kartoffelpuffer mit Apfelmus". The "Kartoffelpuffer" are a kind of potato pancake, made from grated potatoes, and "Apfelmus" is basically just an apple sauce, which you traditionally serve with them. When I was younger, I used to visit my aunt in the country every Autumn holiday, and she would always make these on the weekend. It's a bit of a faff having to grate the potatoes, but it's totally worth it.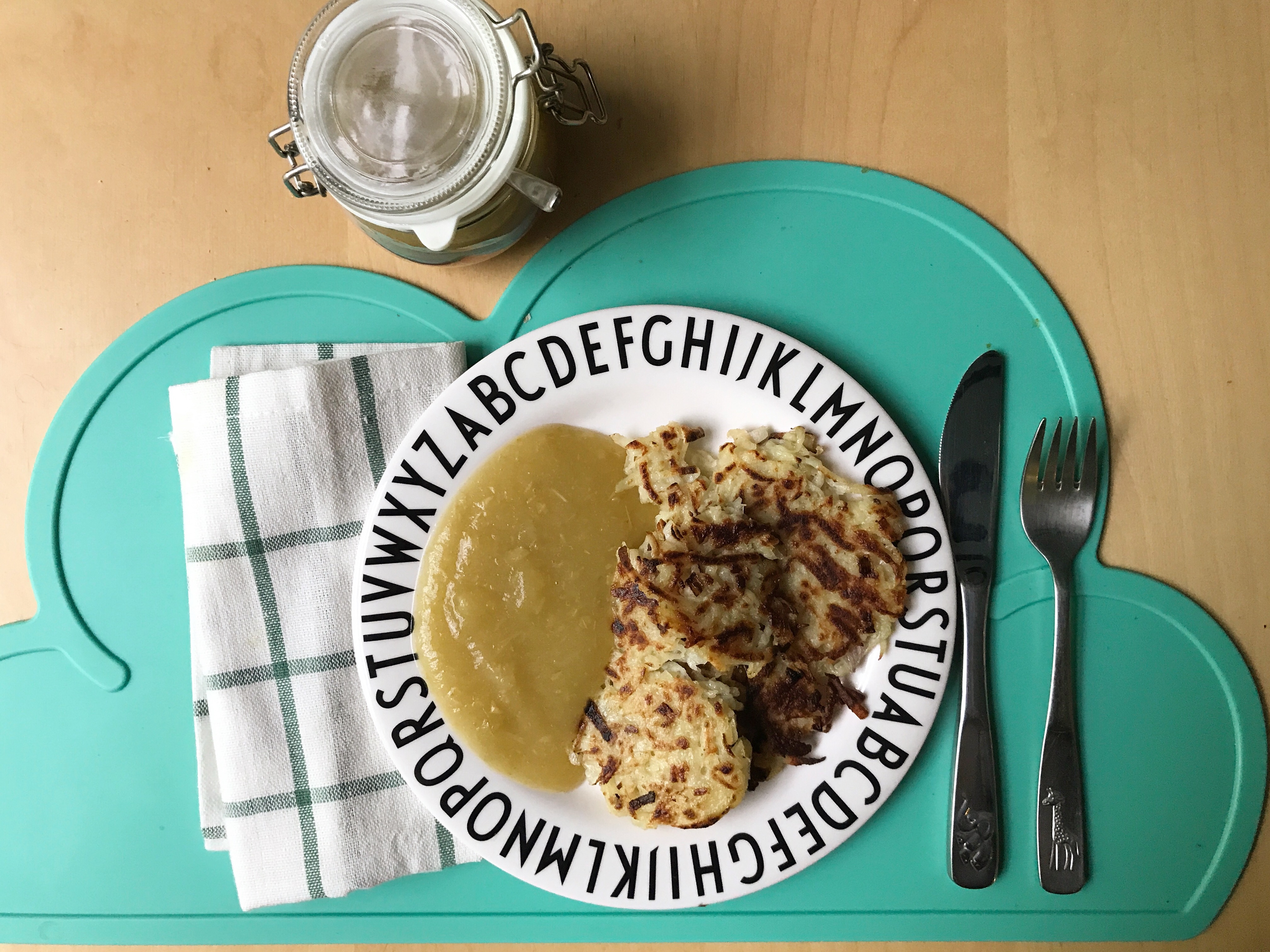 Ingredients
1kg apples
2 Tbsp honey
2 Tbsp lemon juice
a handful of shallots
1.5kg floury potatoes
2 Tbsp gluten free plain flour
3 eggs
salt & pepper
vegetable oil (for frying)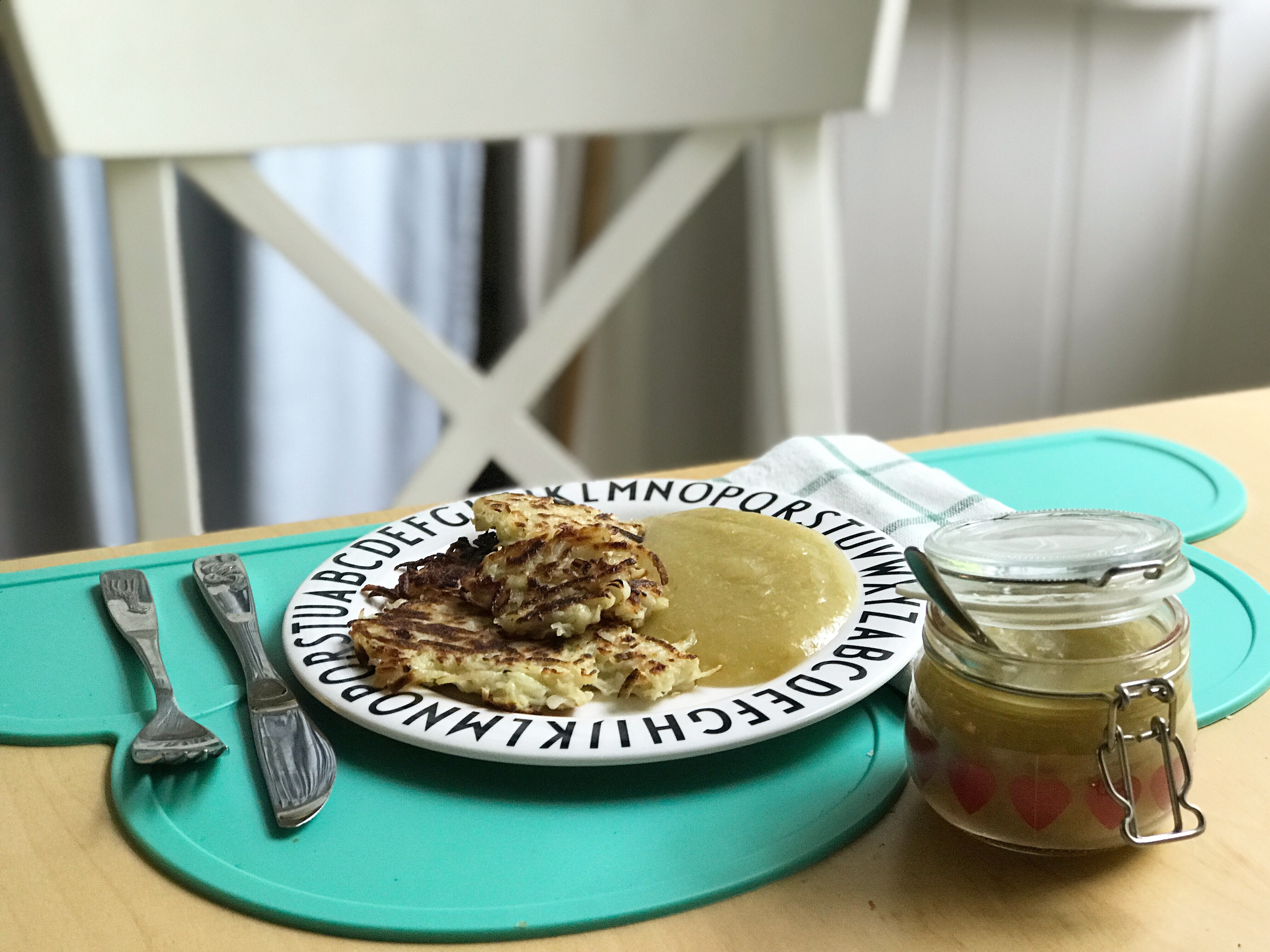 Directions
Start by making the apple sauce. Core the apples and chop in to small pieces (you can leave the skin on). Place in a saucepan with 250ml water and bring to the boil, then lower the heat and leave to simmer for around 20 minutes. Once the apples are soft, leave to cool and then puree with a stick blender (or in a blender, if you have one). Add honey and lemon juice to taste.
For the Kartoffelpuffer, peel and grate the potatoes, wrap them in a muslin cloth or tea towel, and squeeze out as much water as you can. Peel and finely chop the shallots. In a bowl, mix together the potatoes and the shallots with the flour and eggs and season with salt and pepper.
Heat a couple of tablespoons of vegetable oil in a frying pan, spoon in a ladle of the potato mixture and press down to flatten. Fry on both sides until starting to turn golden brown. Transfer on to a plate lined with kitchen paper to soak up some of the oil.
Serve with the apple sauce.