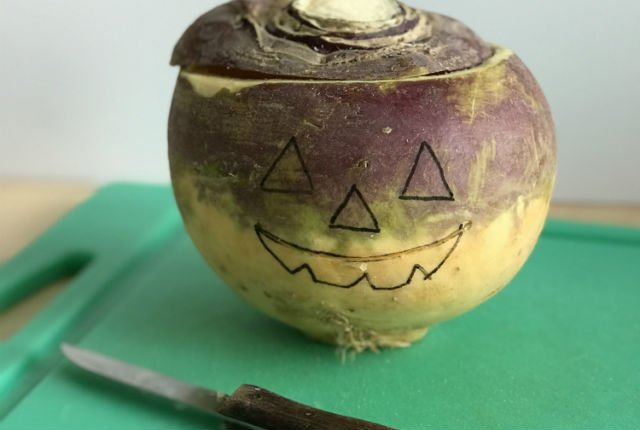 How to Carve a Turnip Lantern
Just a week to go until Hallowe'en! We have been busy visiting pumpkin patches, picking pumpkins and carving pumpkin lanterns. But as I mentioned in my post from a wee while back, about the Celtic origins of Hallowe'en, it's actually turnips that were traditionally carved in to lanterns in Scotland. Having sustained quite a few turnip carving related injuries in my days, I have to admit I quite welcome the introduction of the much softer pumpkin.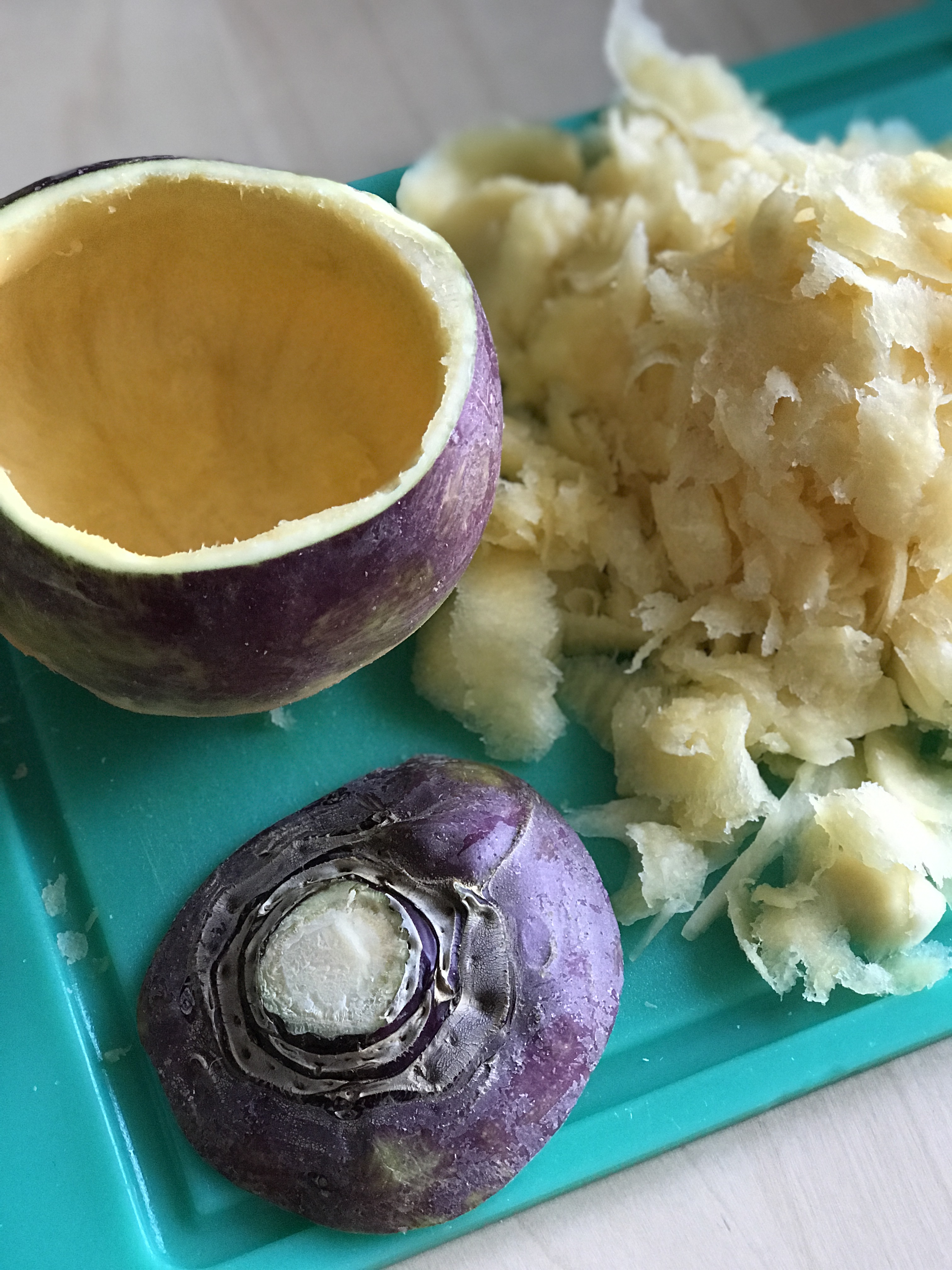 But once in a while, I do like to go back and carve out a turnip – to introduce the boys to their traditional Scottish roots if nothing else – so I thought I'd share my experience here. On my last turnip carving, I managed not to break any tools nor to stab myself with any sharp implements, though I did silently swear a lot and I didn't have much feeling in my hands for a couple of hours after. But I did it!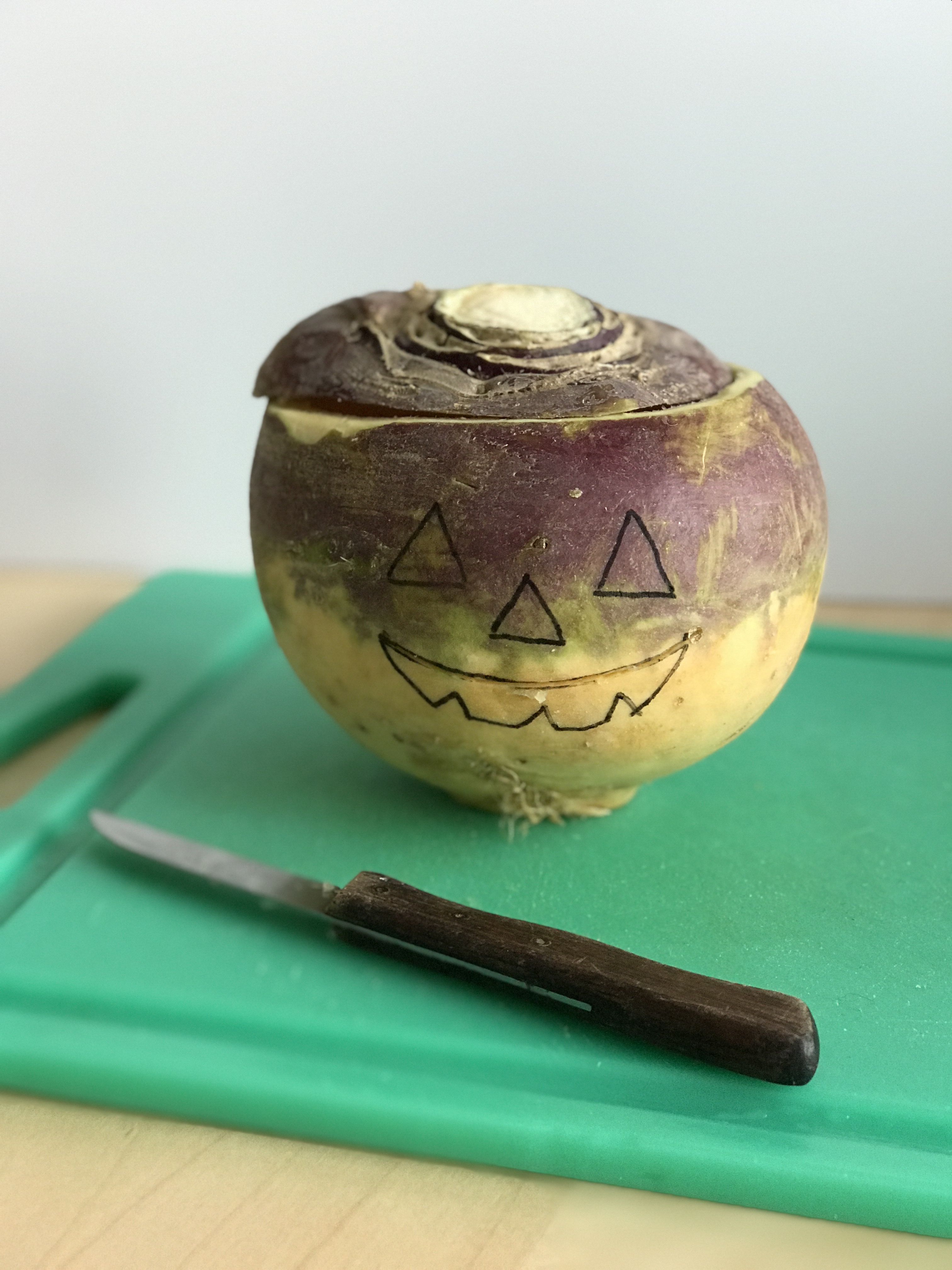 The internet suggests that a melon scoop would have been the most helpful implement for this task, but failing to have one in our repertoire of kitchen tools, I made do with an ice cream scoop which did make the job a little bit easier (don't even bother trying to use any of those plastic pumpkin carving kits that get handed out at this time of year, they will splinter in seconds).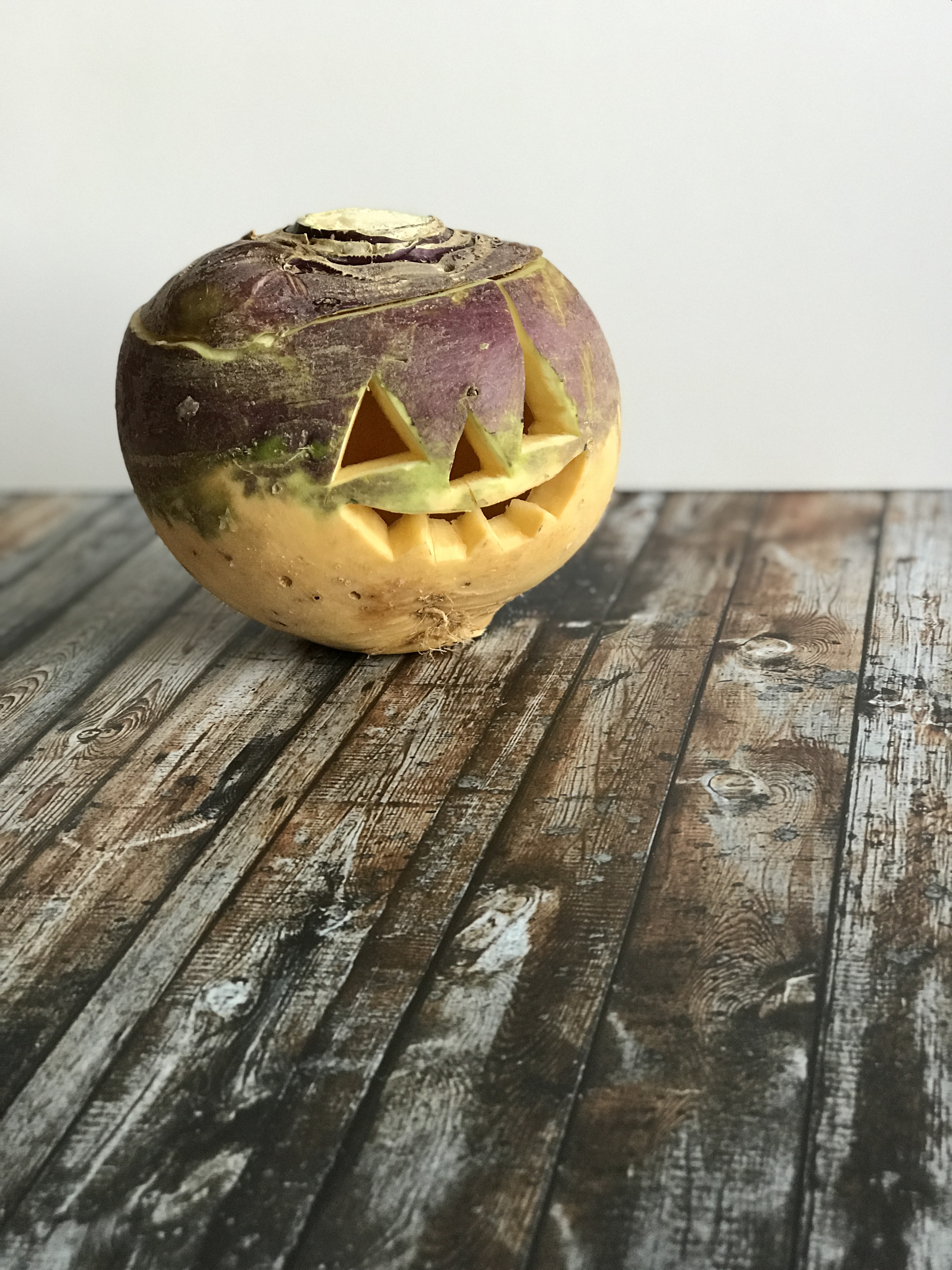 Turnips are quite fickle little things too – as hard as they are to hollow out, once you'e reduced them to a shell, you'll cut through them like butter. Hence the slight 'eye injury' on my little turnip lantern. But I was NOT going to start over again. Anyway, if you've ever thought about carving a turnip lantern, you have been warned! It looks much cuter than a pumpkin lantern though, you have to admit.
How about you? Do you like to carve lanterns at Hallowe'en? And if so, are you #TeamPumpkin or #TeamTurnip?