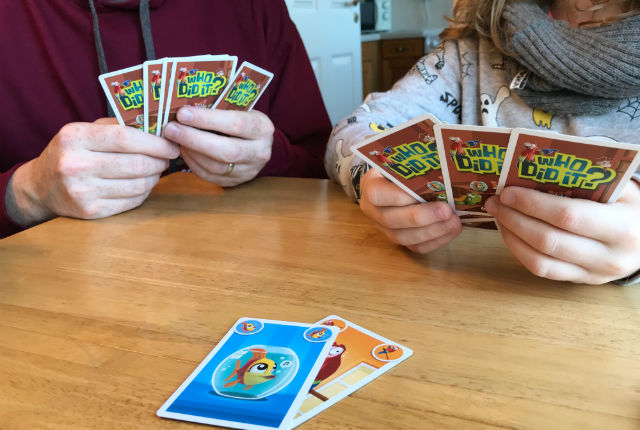 Review: Who Did It? Card Game [AD]
I have some exciting news. Well, we're excited about it. We have been invited to join the Asmodee UK Blogger Board Game Club for the next three months, which means we will receive a new game for each month to test out, review and share with you. If you've been following this blog for a while, you'll know how much we love our board games and will understand why we are excited about this.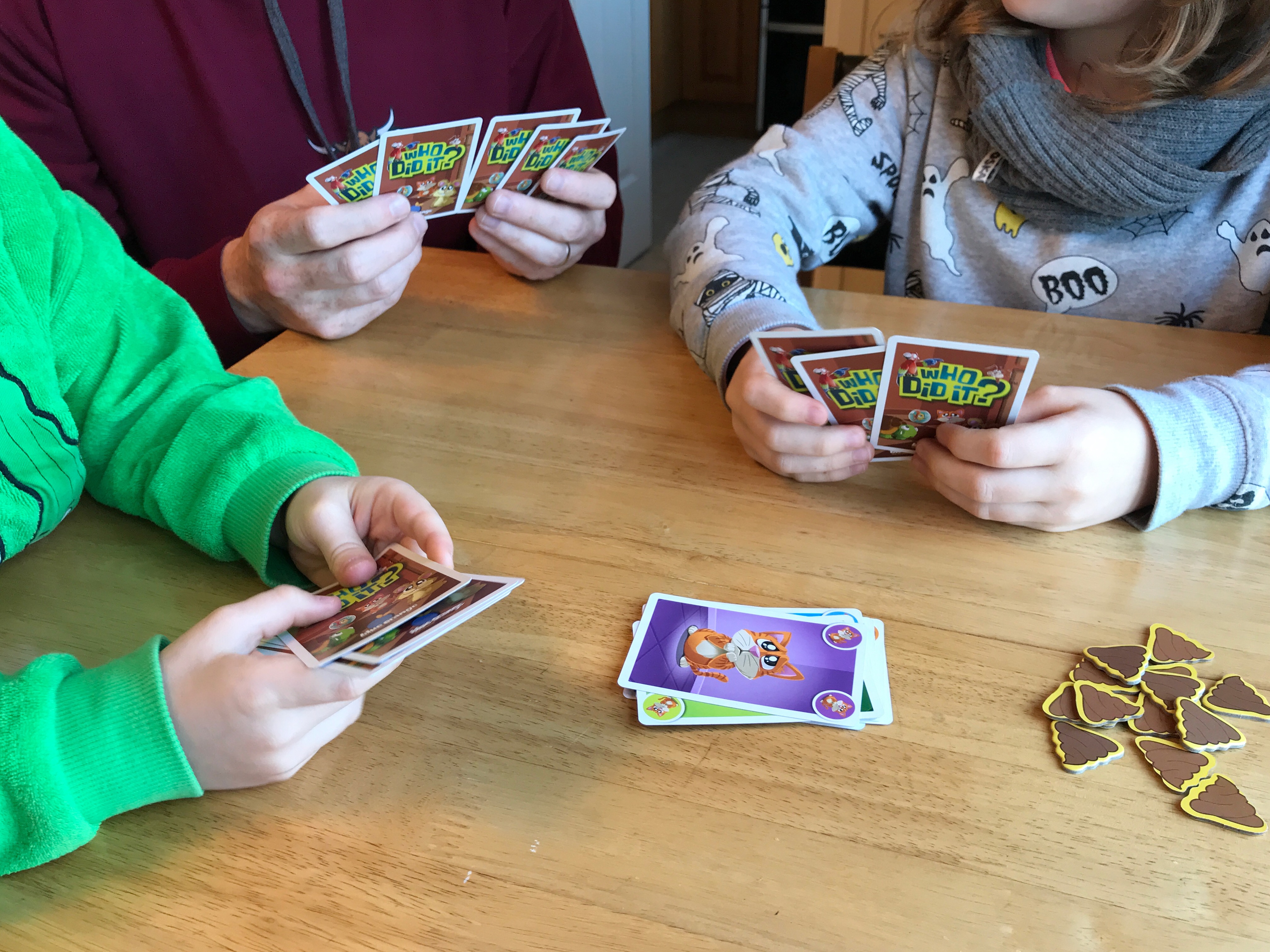 Our first game, for October, is a fun, fast-paced card game called 'Who Did It?' in which players race to get rid of their cards and pass the blame for owning the animal that pooped in the living room. Yup, the baseline scenario in this game is that a poo has been found in the middle of the living room, but no one knows who did it. As you can imagine, my boys thought this was hilarious!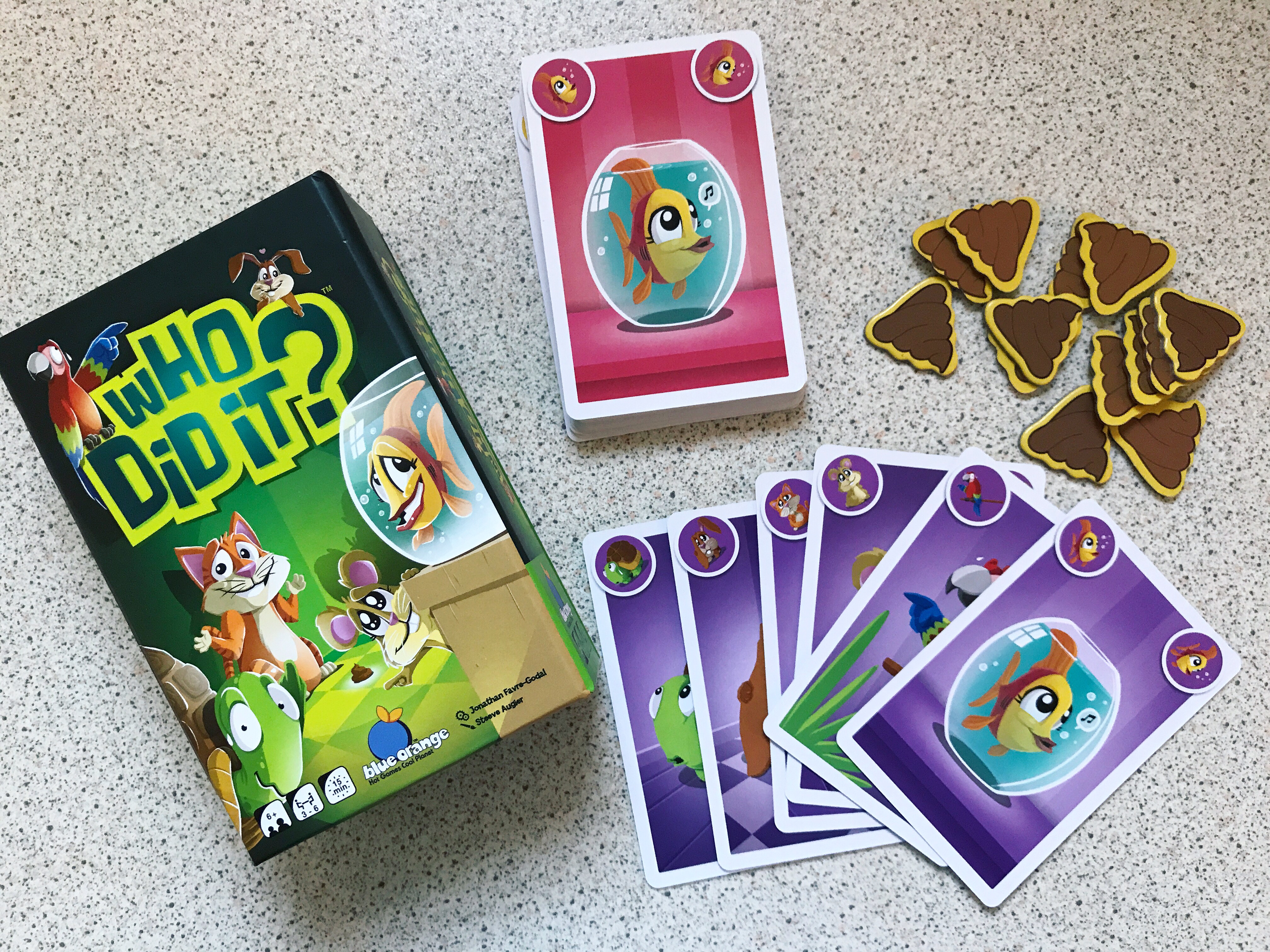 In the box, you get a set of rules, 36 cards – six sets of six animals, each set in a different colour – and 13 poop tokens. The animals are: a parrot, a fish, a tortoise, a rabbit, a cat and a hamster.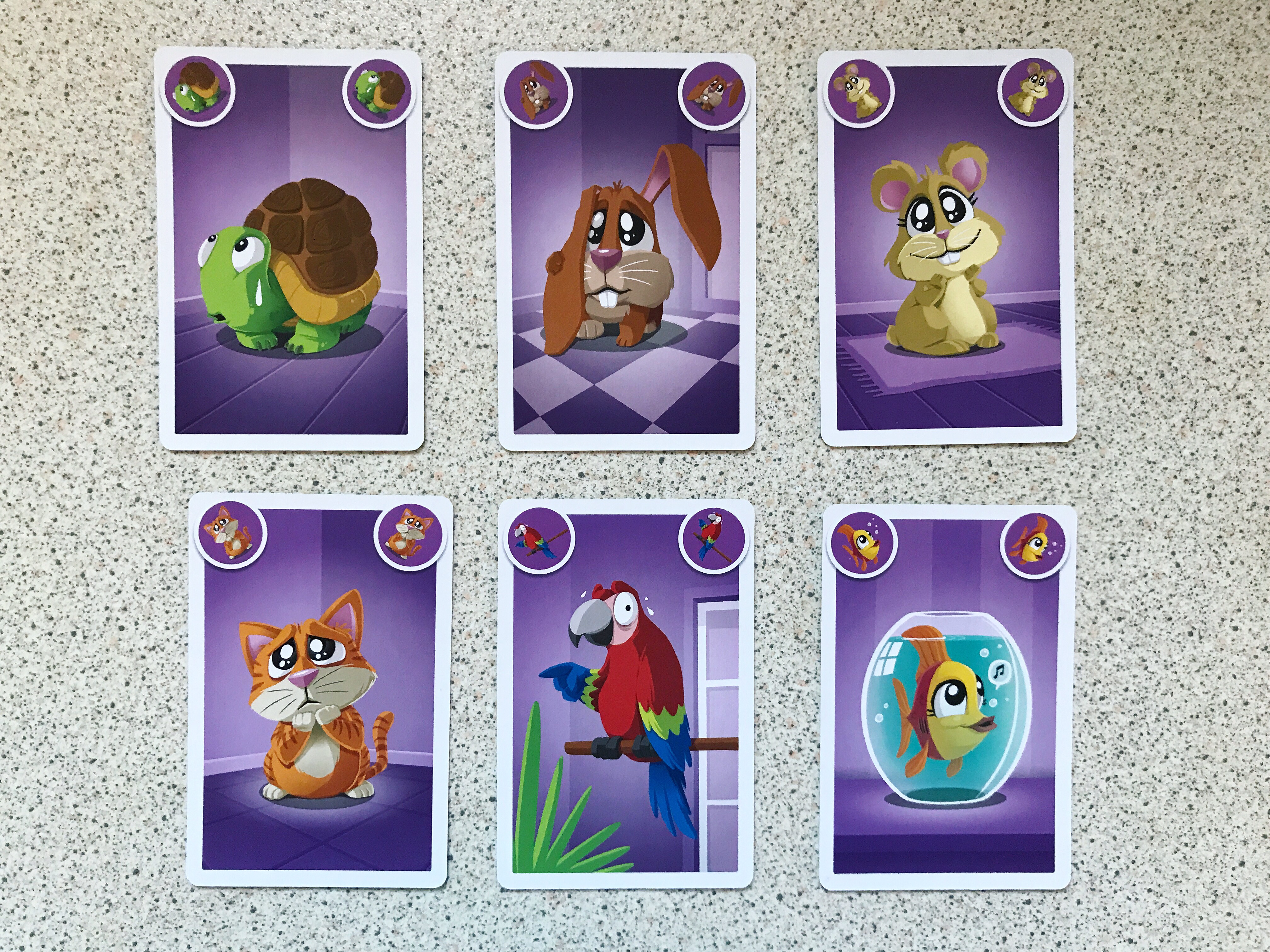 The game is for 3 to 6 players and is fairly easy to play. The youngest player goes first and plays one of their animal cards, e.g. the rabbit, and says "It wasn't my rabbit that pooped in the living room, I think it was someone's cat." The other players must now race to play their cat card, and pass the blame again by saying "It wasn't my cat that pooped in the living room, I think it was someone's hamster."
You continue in the same way until someone does not manage to pass the blame and their pet is found guilty. This can happen in two ways: Firstly,  if no one has any cards left of the animal you've tried to pass the blame on to, then the last card played is the guilty party. Or secondly, if only one player has cards left on their hand they are automatically the guilty party as there is no one else left to pass the blame to.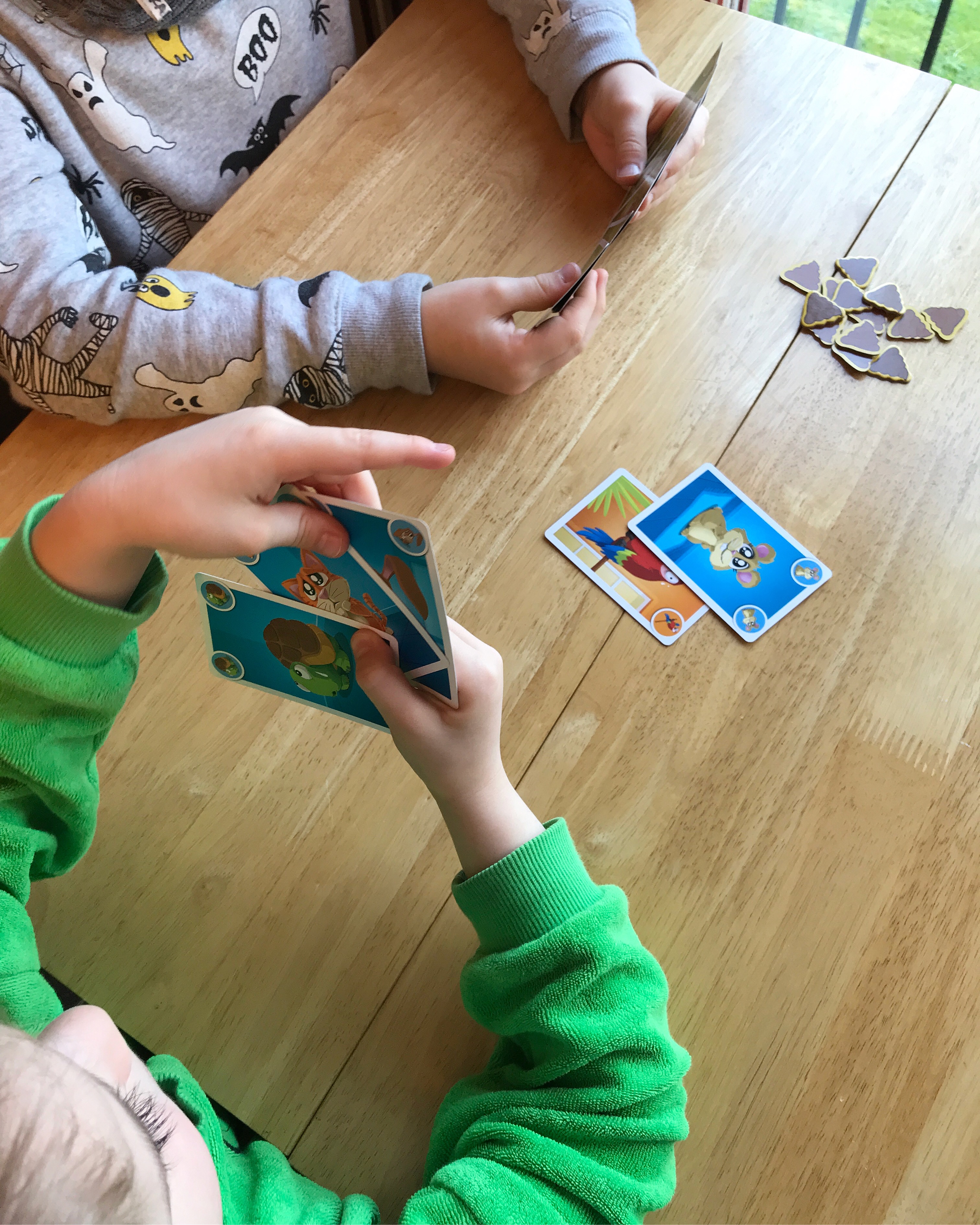 If your pet is found guilty you get a poop token, and the game ends as soon as someone has collected three poop tokens. The player with the fewest poop tokens is the winner. It's possible for there to be a tie if more than one player has the same lowest number of tokens.
The rules for this game were really easy to pick up, and we all had fun playing. It's aimed at ages 6+ and my boys are just about to turn 5 and 9. My youngest did struggle to keep up sometimes, as he wasn't as fast as the rest of us, so every now an then we would be deliberately slow to give him a chance to play his cards first. There is also a degree of strategy and memory involved in this game, as you need to remember who has already played which of their cards when you are trying to pass the blame, but I don't think either of the boys really paid much attention to that so it became more a luck thing whether they managed to pass the blame or not.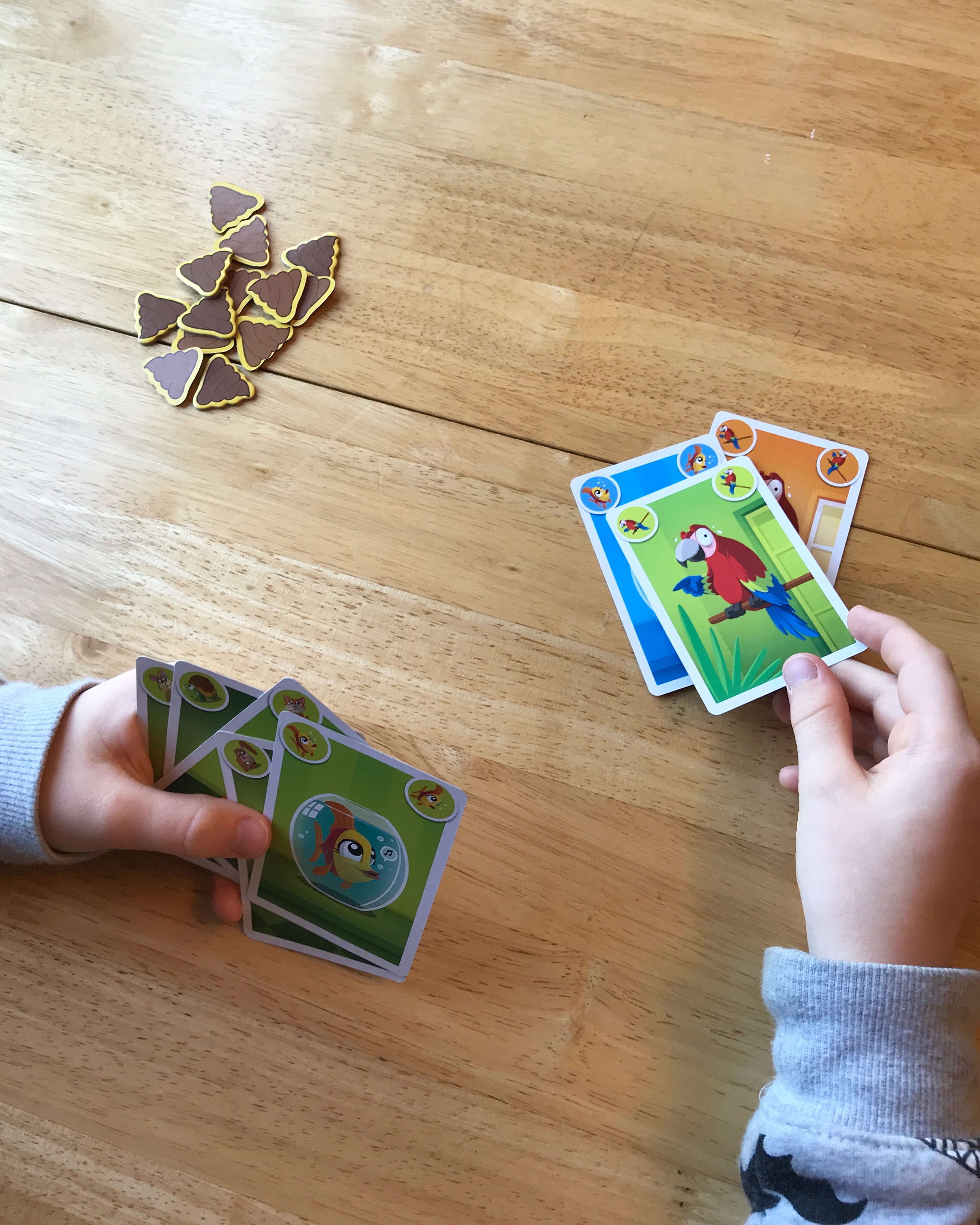 None the less, they both really enjoyed themselves. And when daddy tried to get away with just saying "It wasn't my cat that did it…" he was reprimanded by his youngest son – "No, you have to say the whole thing! It wasn't my cat WHO POOPED IN THE LIVING ROOM…" Haha, no short cuts here, the poop police is watching you!
The only criticism I have is that the cat and the hamster look quite similar, which did lead to a couple of confusions and wrong cards being played. But that really is a minor thing. My youngest also pointed out that the fish would poop in the fish bowl and not on the floor like the other animals, and I did wonder why they didn't choose to include e.g. a dog instead of the fish. It does make it funnier though.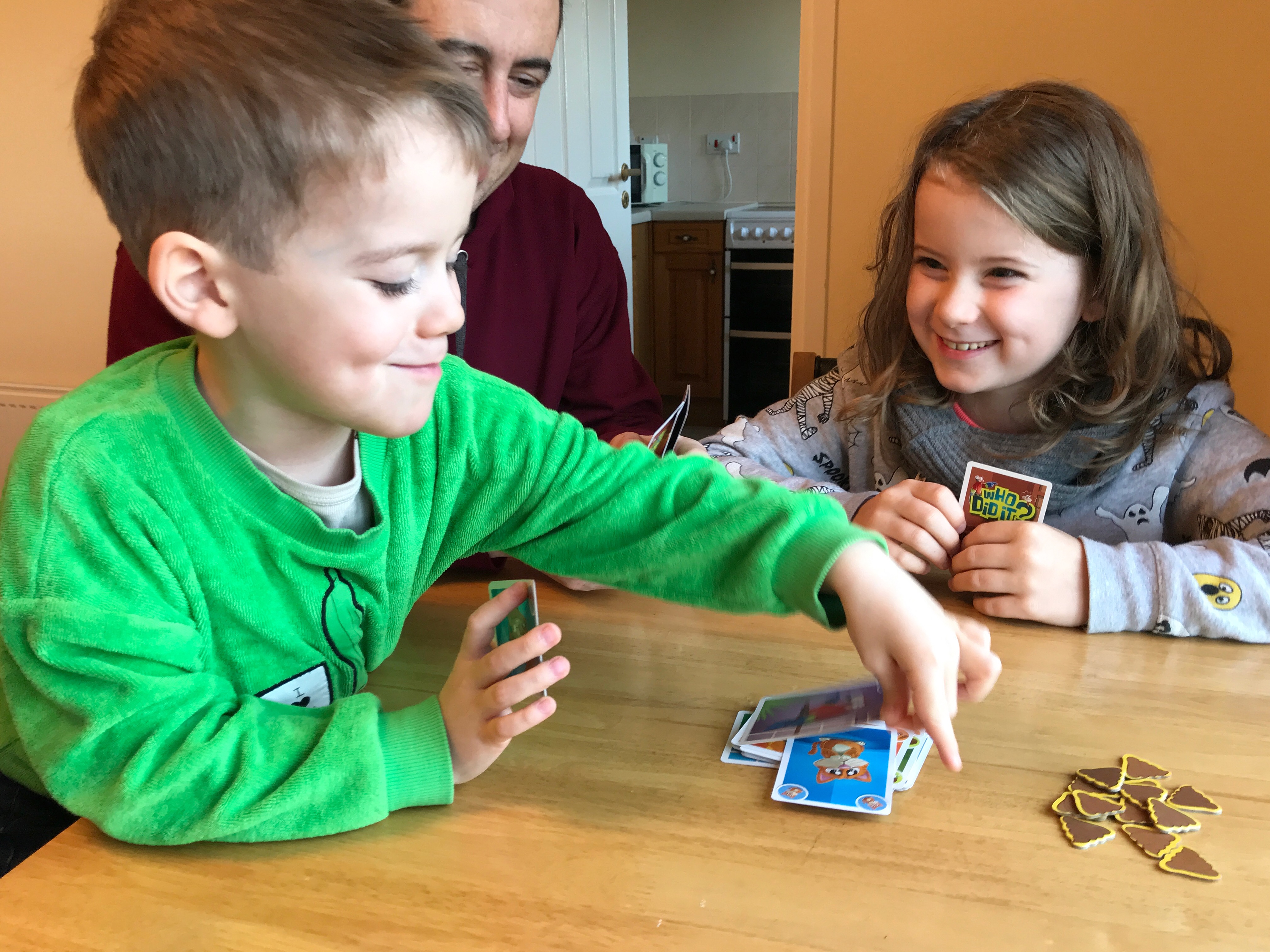 The game itself does also not take up much space, so is perfect for taking on holiday. In fact, we had it with us for our mini break over the October half term school holidays. And, dare I say it when it's only October, this would also make a great stocking stuffer. Who Did It? is available from Amazon and retails at around ten pounds.
[line]
Disclosure: We are members of Asmodee UK Blogger Board Game Club and received a free sample game for the purposes of writing an honest review. However, all thoughts and opinions remain our own. This post contains an Amazon affiliate link, If you shop via this link I will receive a small percentage of the revenue, without any extra cost to you, which helps to keep this blog running. Thank you.