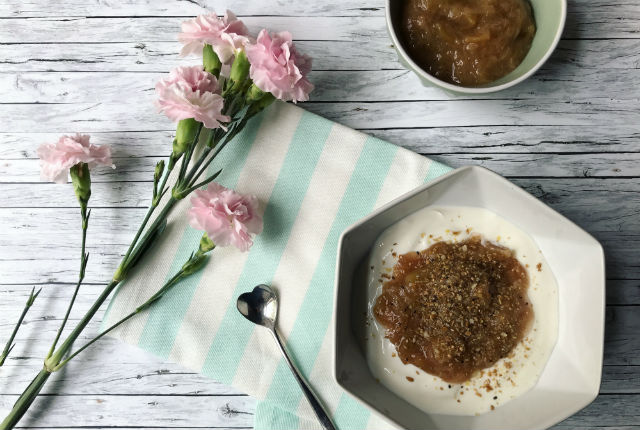 Homemade Rhubarb Compote
There's been loads of rhubarb popping up in our local fruit & veg shops. Last year we totally missed rhubarb season, so this year we jumped at the first sign of rhubarb and I made a big batch of yummy homemade compote that we've been dolloping on bowls full of Greek yoghurt for breakfast.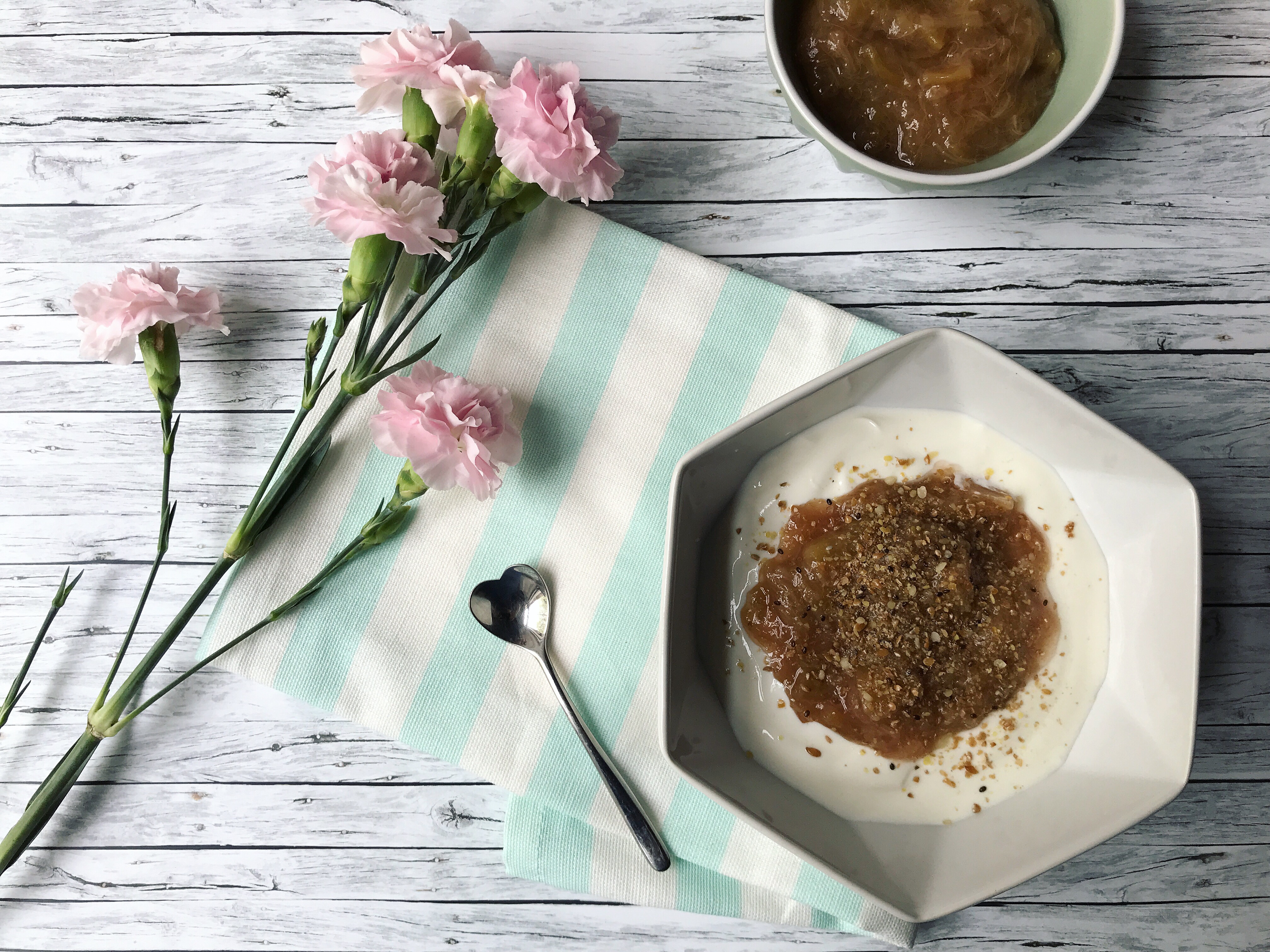 Ingredients
For a decent sized batch you need:
4 large stems of rhubarb, trimmed
2 tsp vanilla extract
4 Tbsp (or more) maple syrup
2 Tbsp water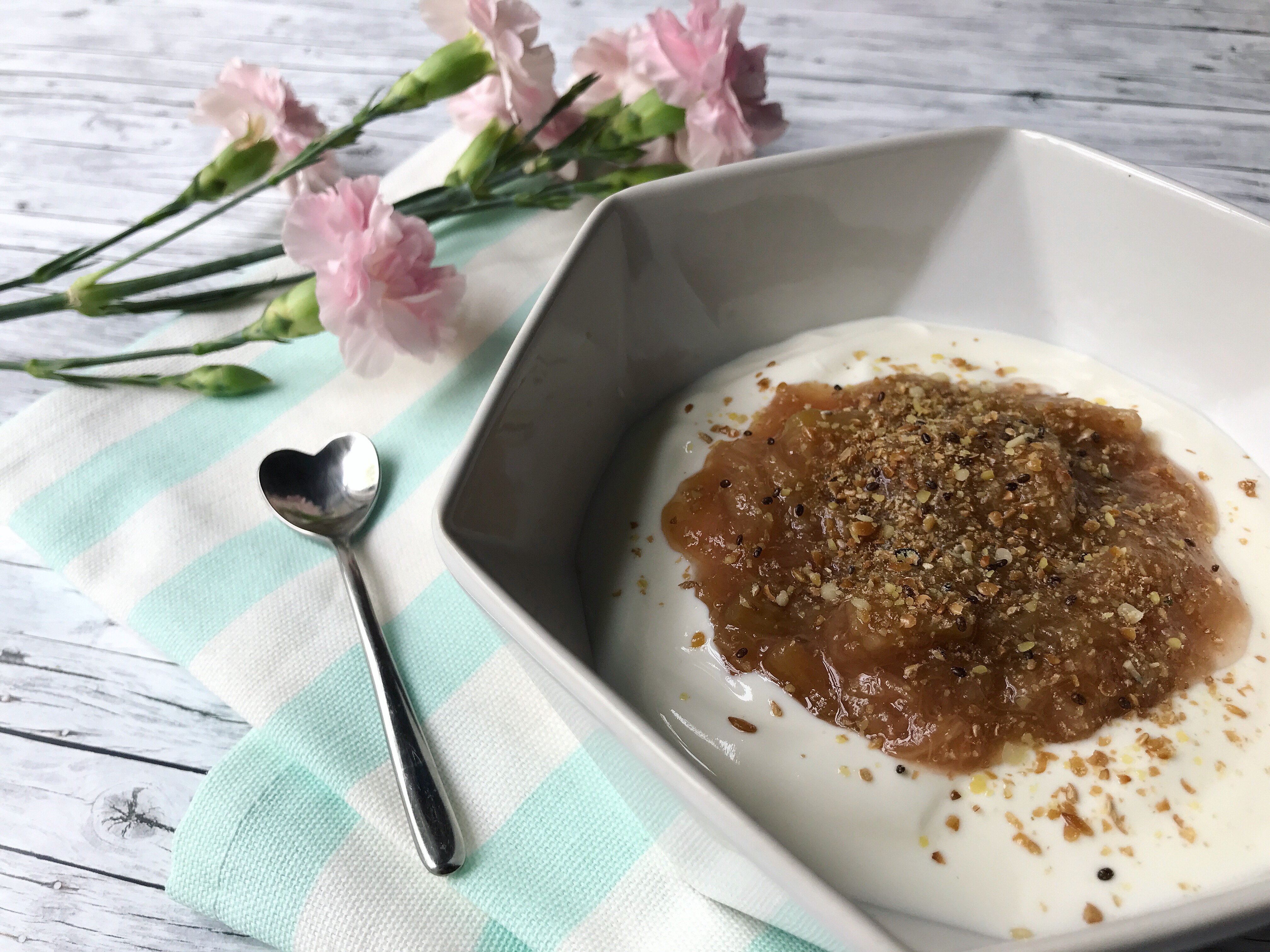 Directions
Chop the rhubarb and place in a saucepan with the rest of the ingredients.
Cover and cook over a low heat for 15-20 minutes until the rhubarb has softened and is starting to fall apart – stir frequently to stop it sticking to the bottom of the saucepan!
Mush everything together with a fork, and adjust the sweetness with more maple syrup if necessary.
My husband and I liked it just as it was, the boys poured some more maple syrup over their rhubarb yoghurt combo. Also tastes great with a handful of crunchy granola thrown in.