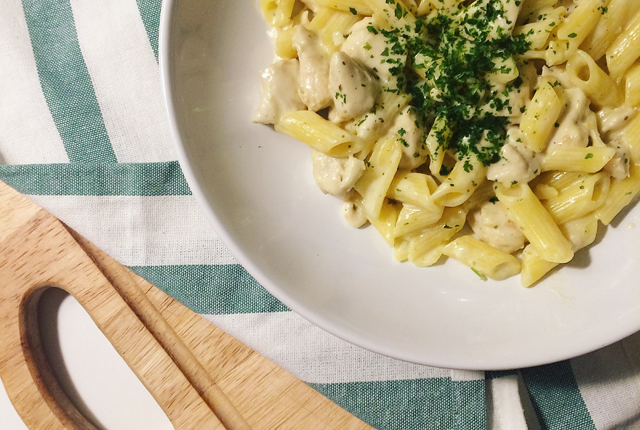 Family Favourite: One Pot Chicken Alfred
It's time to share another one of our quick, easy mid-week, family favourite meals with you. This recipe actually comes courtesy of my husband, it's one of his signature dishes! The name is a derivative of the dish 'Chicken Alfredo', of which this is an adapted, one pot version (less washing up!) We changed it to Alfred in honour of our youngest.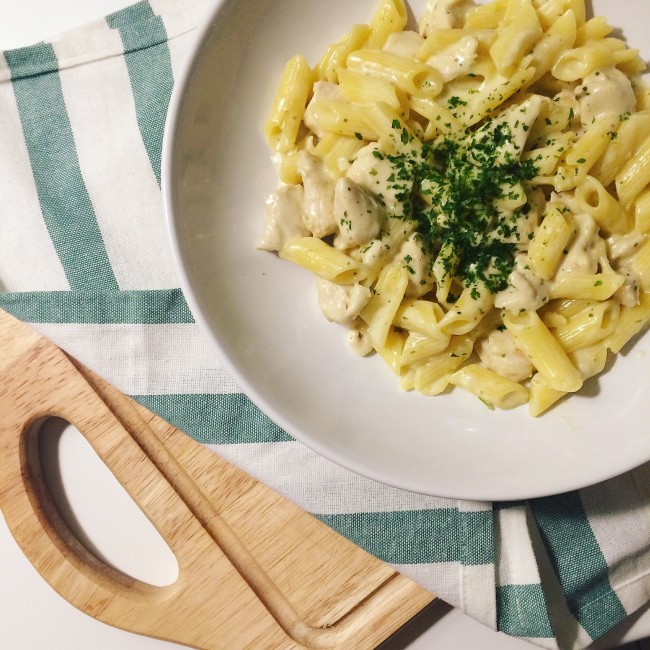 Ingredients
vegetable oil
400g chicken breast
3 cloves crushed garlic
2 heaped teaspoons stock powder
240ml single cream
230g pasta (we use gluten free Penne)
80g grated Parmesan
Chopped parsley (optional)
Directions
Chop the chicken in to small, bite sized pieces and brown it in some vegetable oil in a large pan for which you have a lid.
Add the crushed garlic.
Dissolve the stock powder in 400ml of hot water and add to the pan.
Add the double cream.
Finally, add the pasta and bring everything to the boil, uncovered.
Once it is boiling, cover the pan and turn down the heat. Don't let it boil over from here on!
After around 10-15 minutes, or when the pasta is done (depends on your pasta), add the Parmesan and mix until melted in.
Eat!
Optionally, you can sprinkle some chopped parsley on top for a bit of colour. I added some to the adults' plates, thinking the kids wouldn't want any, and next thing you know they are demanding 'where is ours?' Lol.