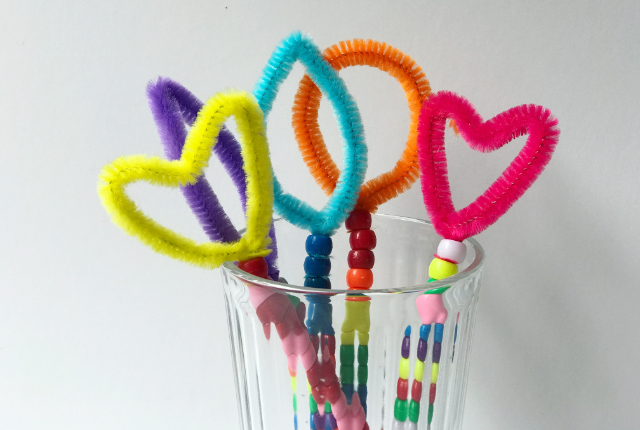 DIY Pipe Cleaner Bubble Wands
Following on from last week's giant bubble science session, we made some small bubble wands too which are really fun and easy for kids to make themselves, and also make cute gifts. You could write out a bubble recipe to go with them, if you are giving them away (see my previous bubble post for suggestions).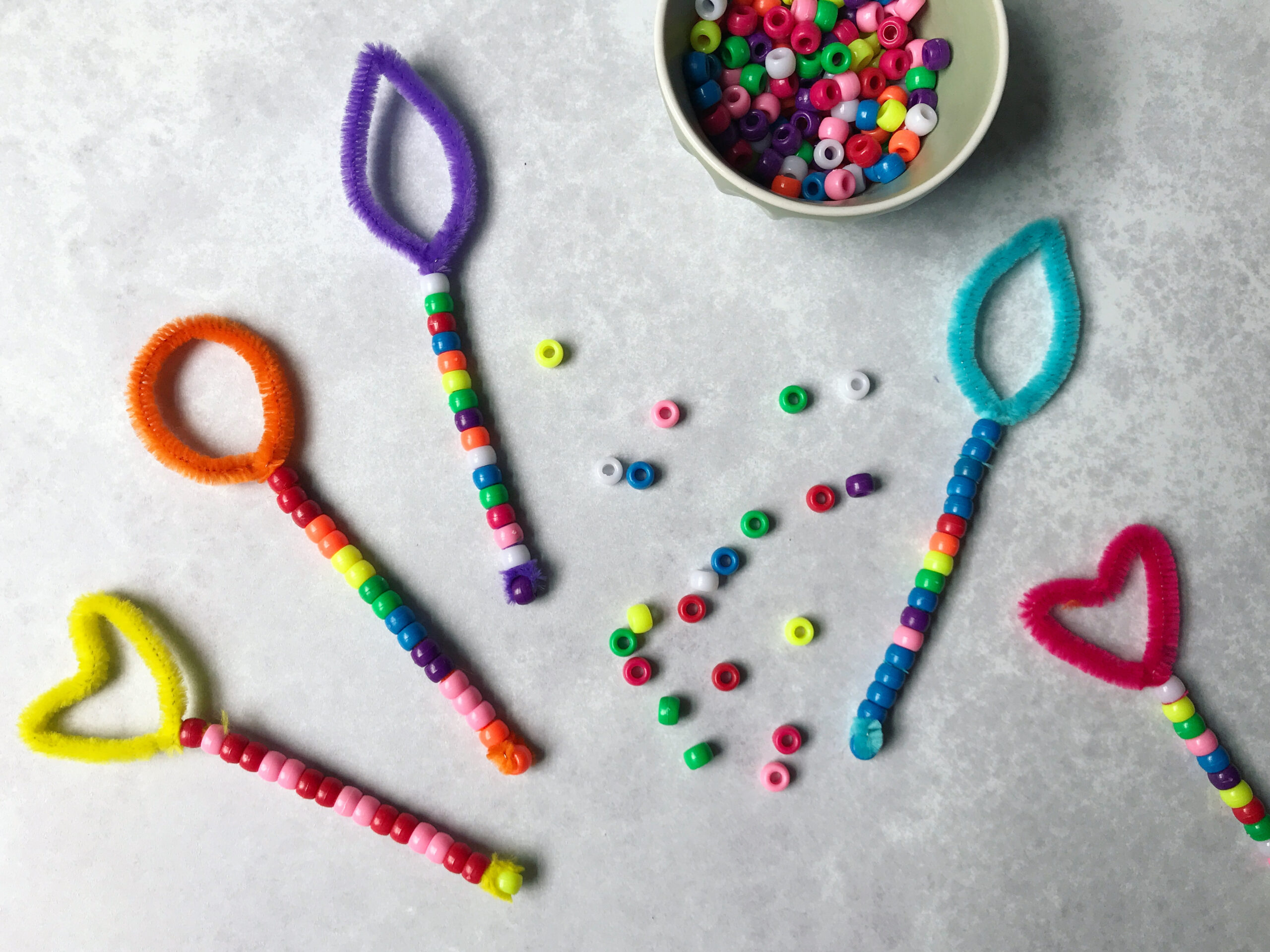 My eldest and I made some of these a few years ago at a craft workshop in Berlin. However, that time we used wire which we then had to wrap in wool (you need the 'fuzziness' of the wool for the soap to attach to). It was quite laborious wrapping the wool around and the kids got a bit bored with it quite quickly. So I thought maybe we can recreate this with pipe cleaners, which are already fuzzy and don't need wrapped – and it works!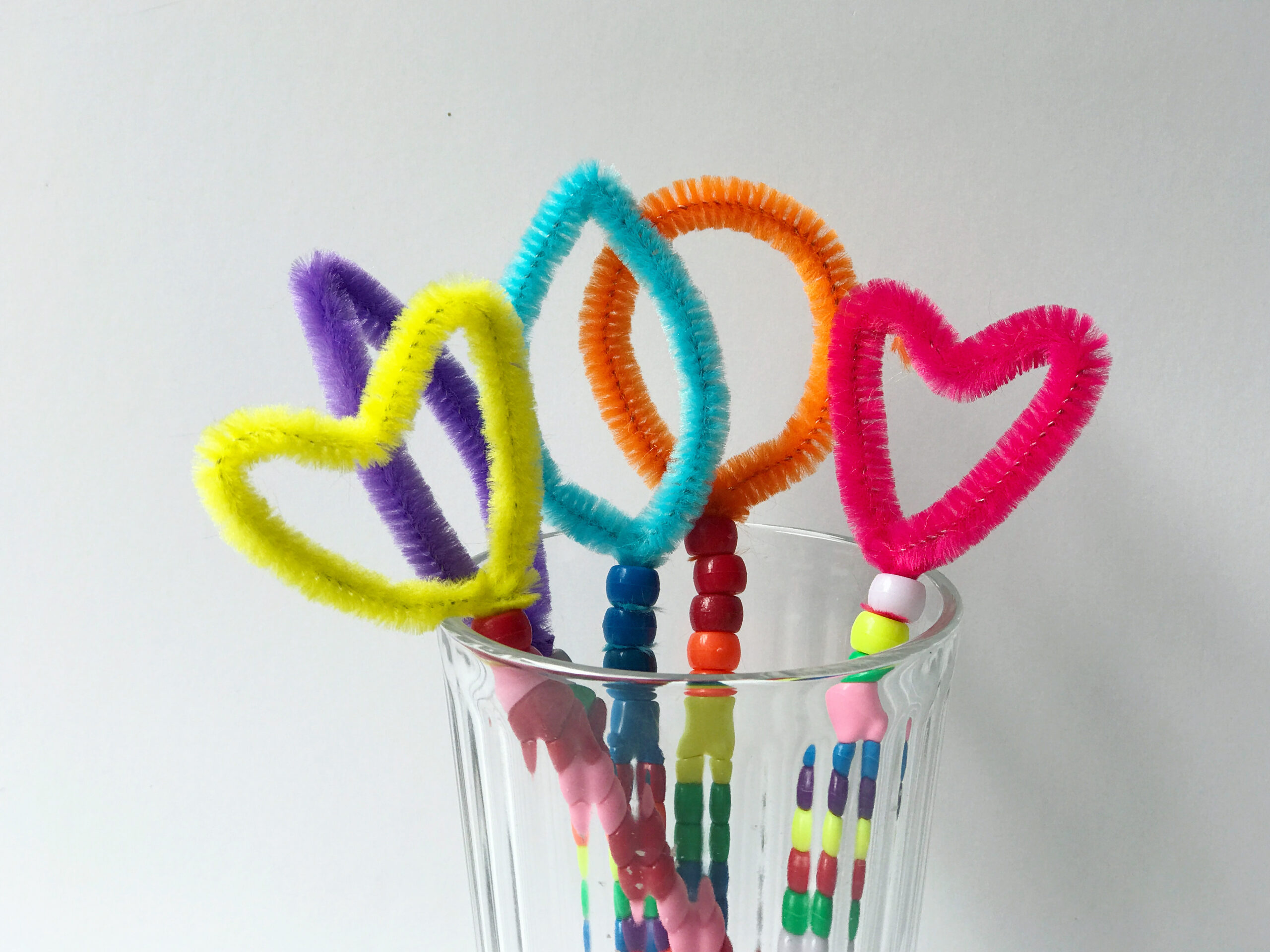 Who is this craft suitable for? This is a great craft to encourage creativity, and support hand-eye-coordination, for kids of all ages. Younger kids, especially under the age of 3, should however be closely supervised so they don't put any of the beads in their mouth!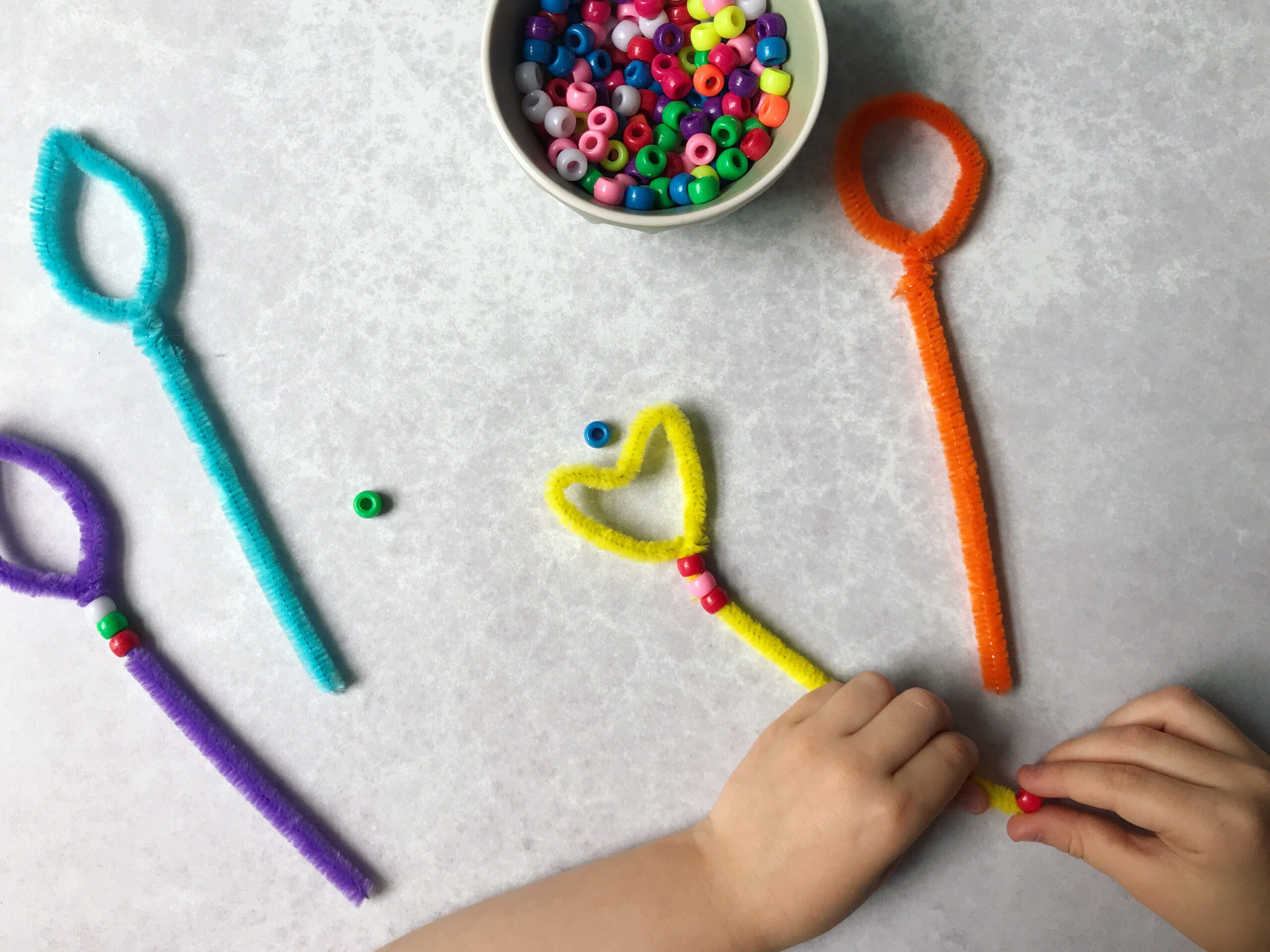 For each bubble wand you will need:
Colourful pipe cleaners
A handful of beads that are wide enough to fit over the pipe cleaners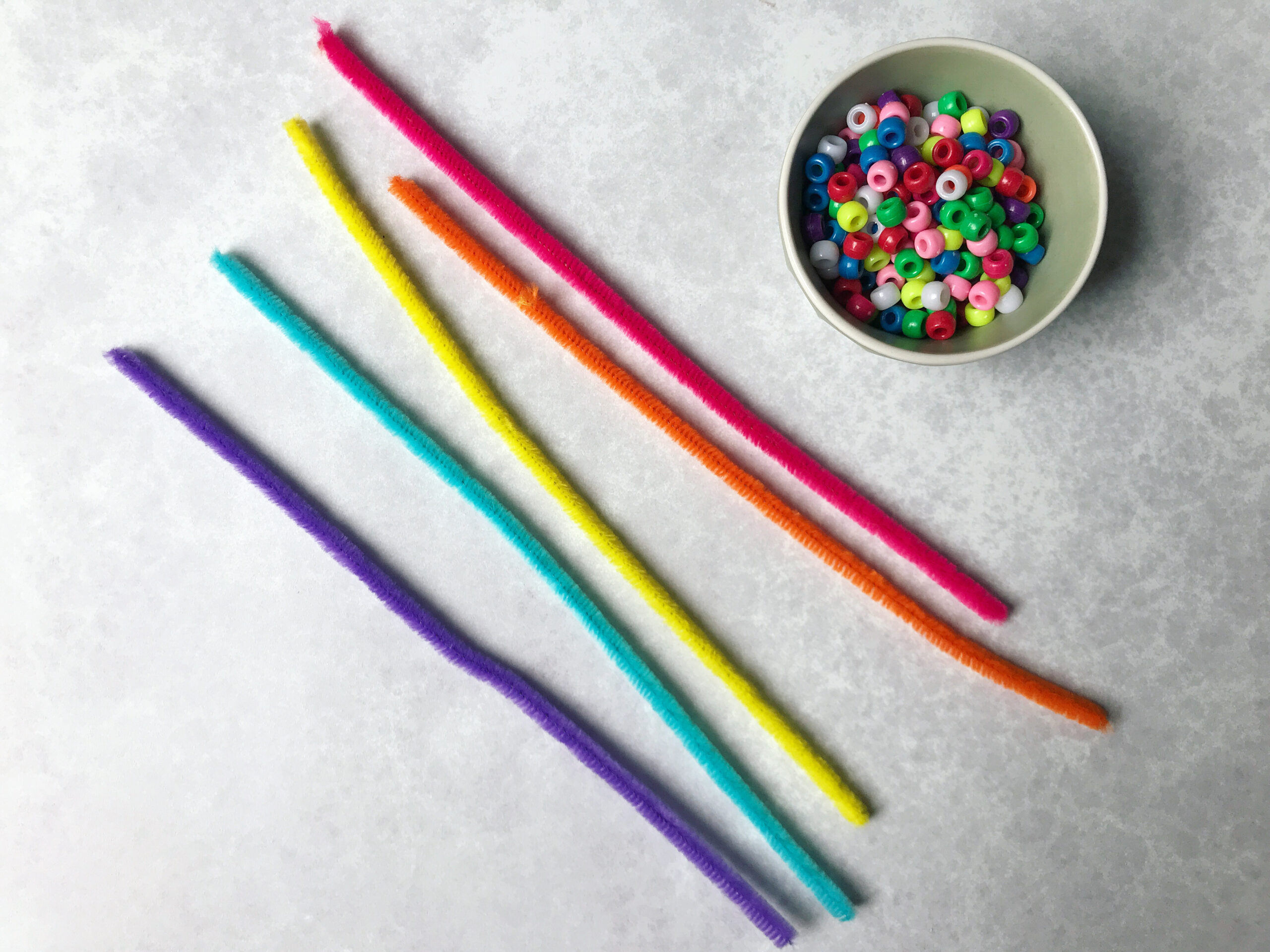 Step 1: Bend one end of the pipe cleaner in to a loop, twisting the end around to secure it in place. Leave about 14cm of the pipe cleaner going down from the loop.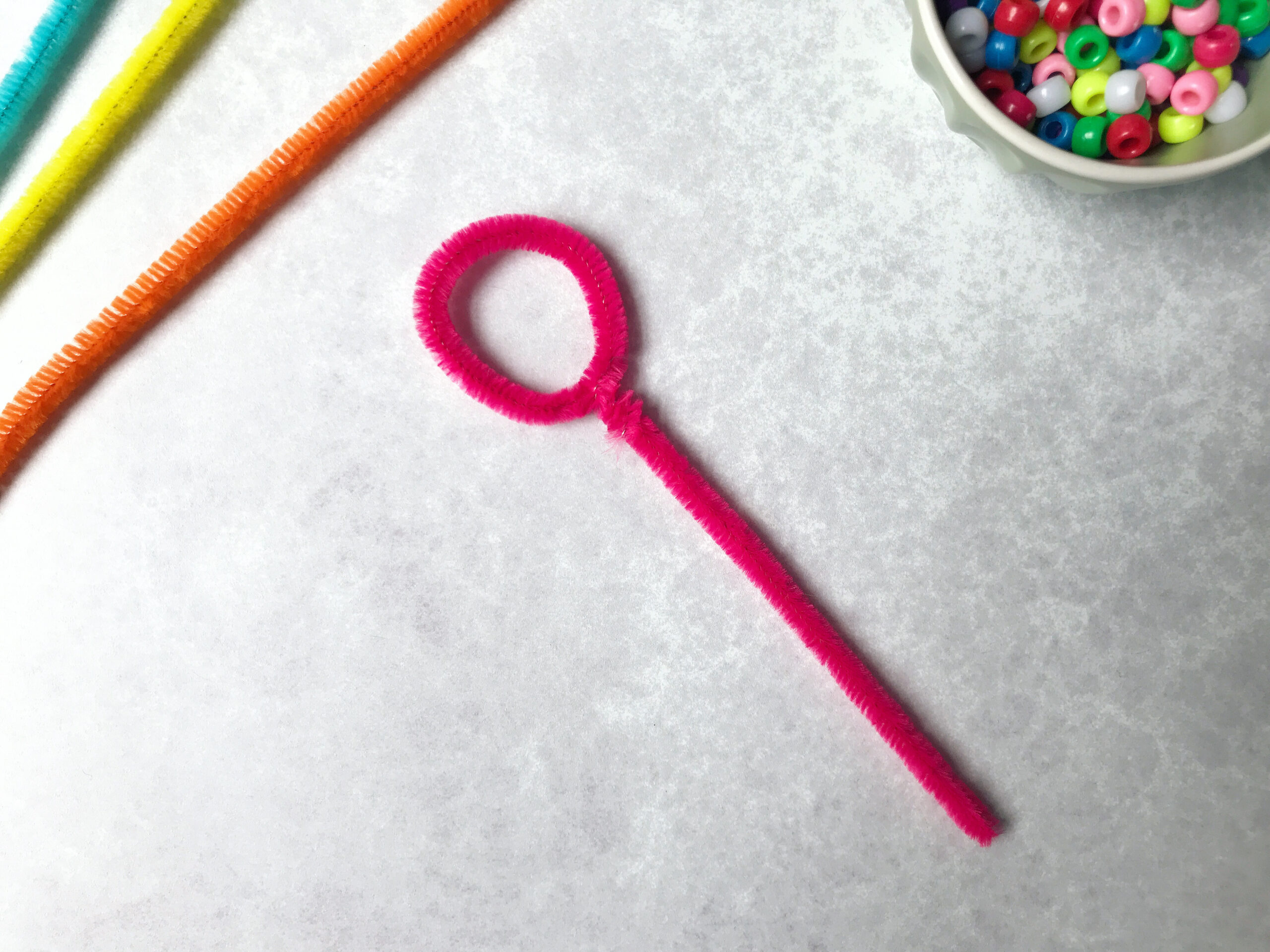 Step 2: If you want to, you can bend the loop in to a fun shape – we did hearts and tear drop shapes.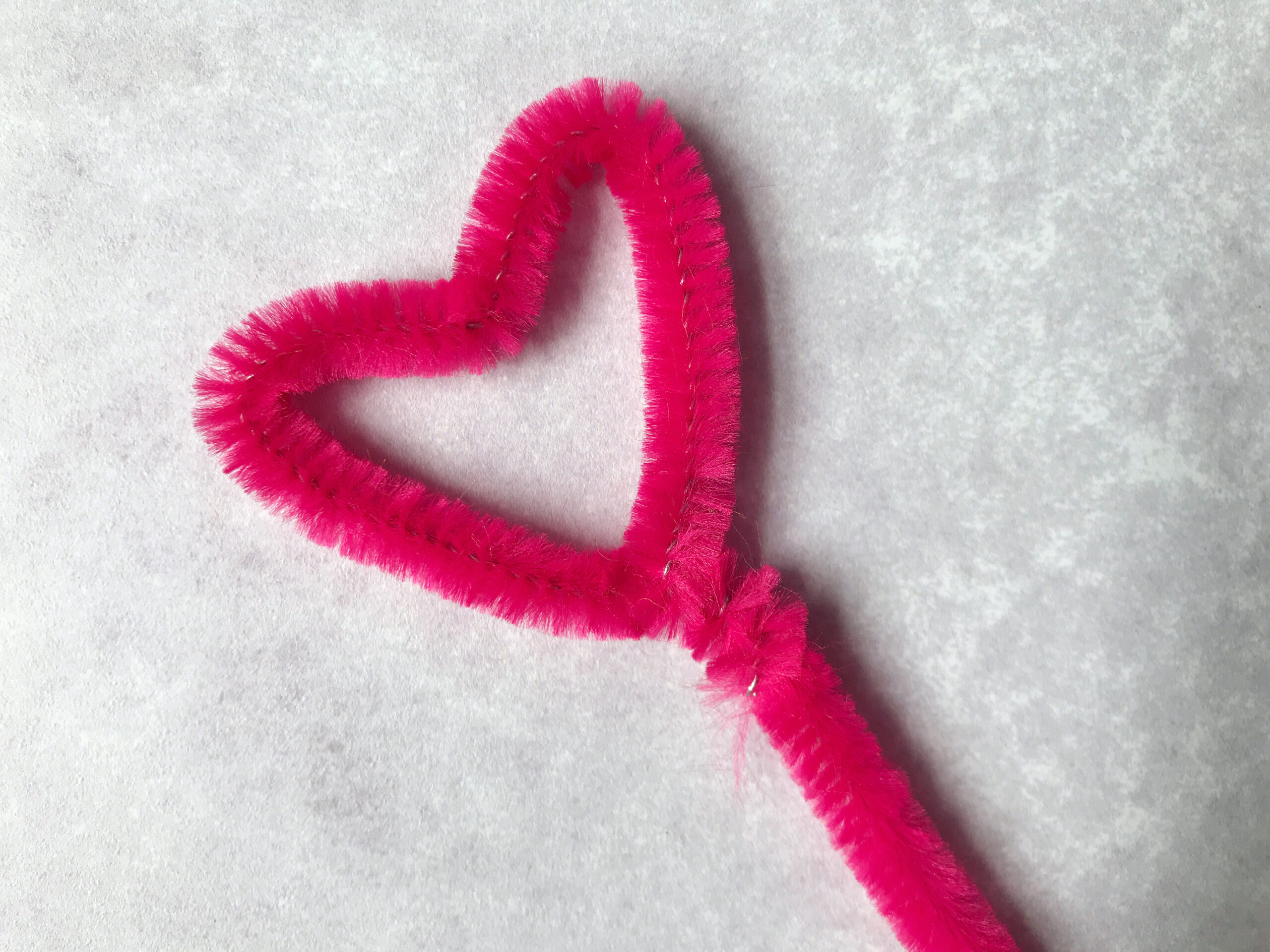 Step 3: Thread beads on to the long bit of the pipe cleaner. Stop about a couple of centimetres from the end.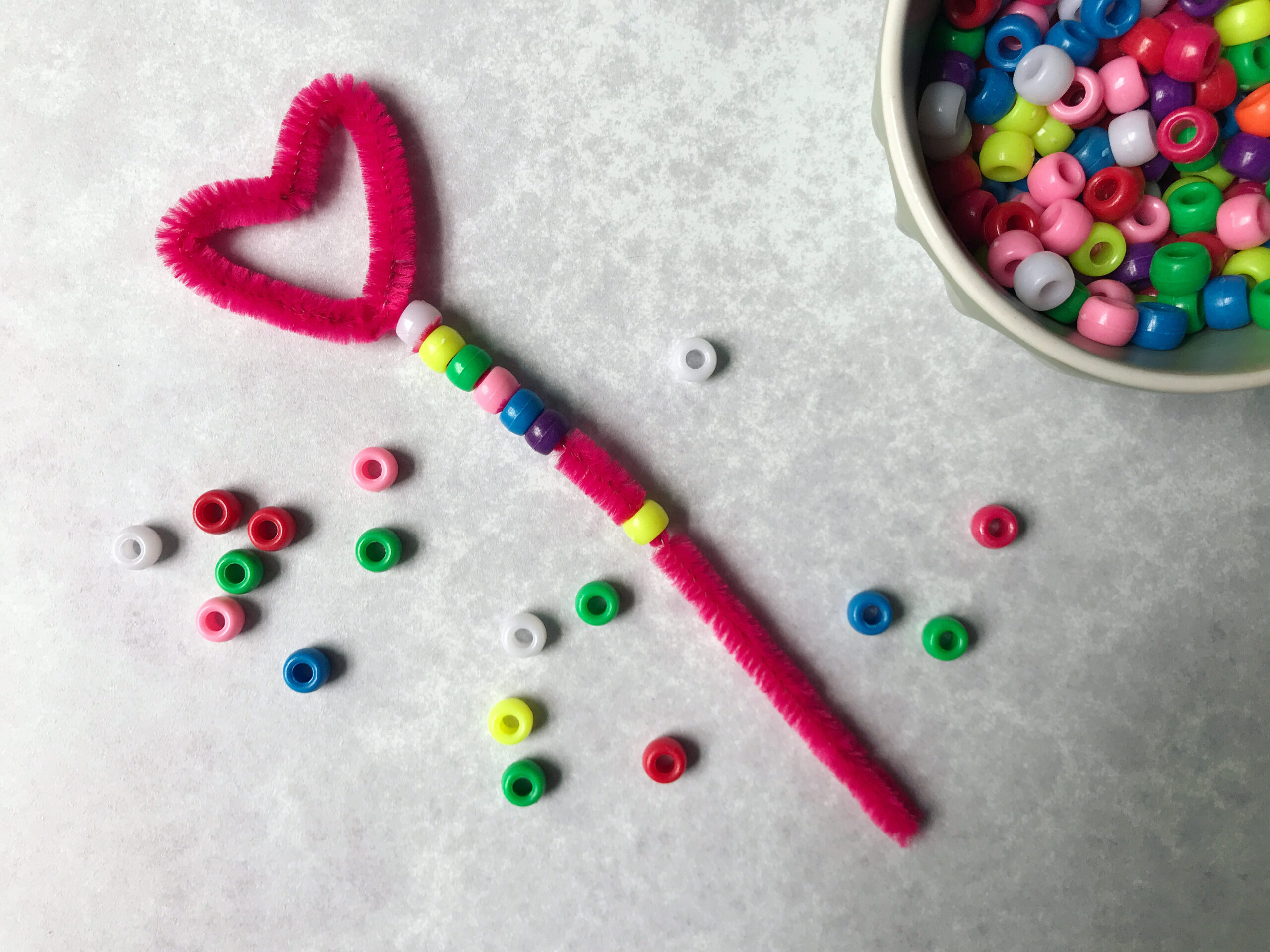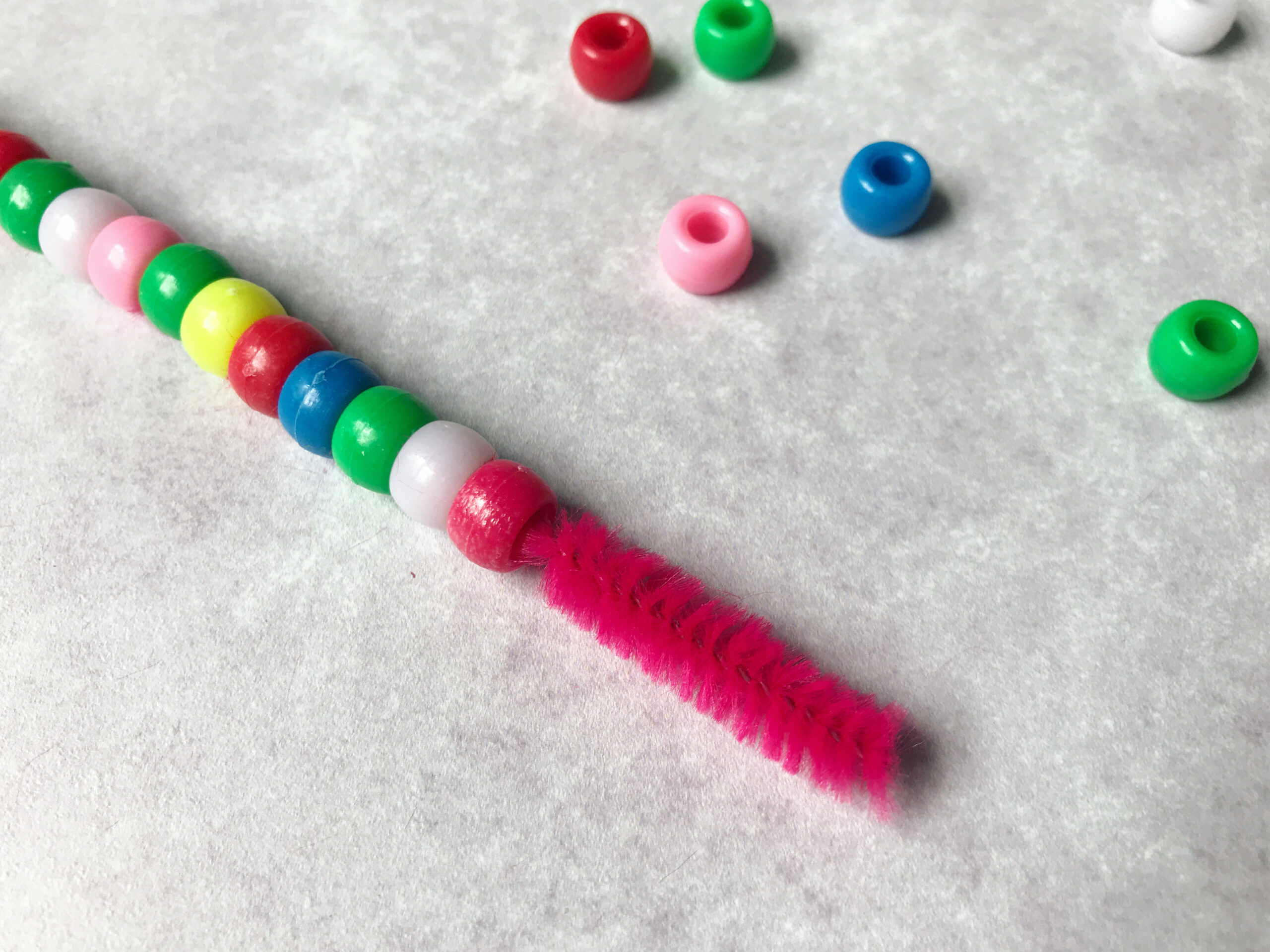 Step 4: Bend the end of the pipe cleaner around the last bead, and then poke it up through the other beads to hide the end.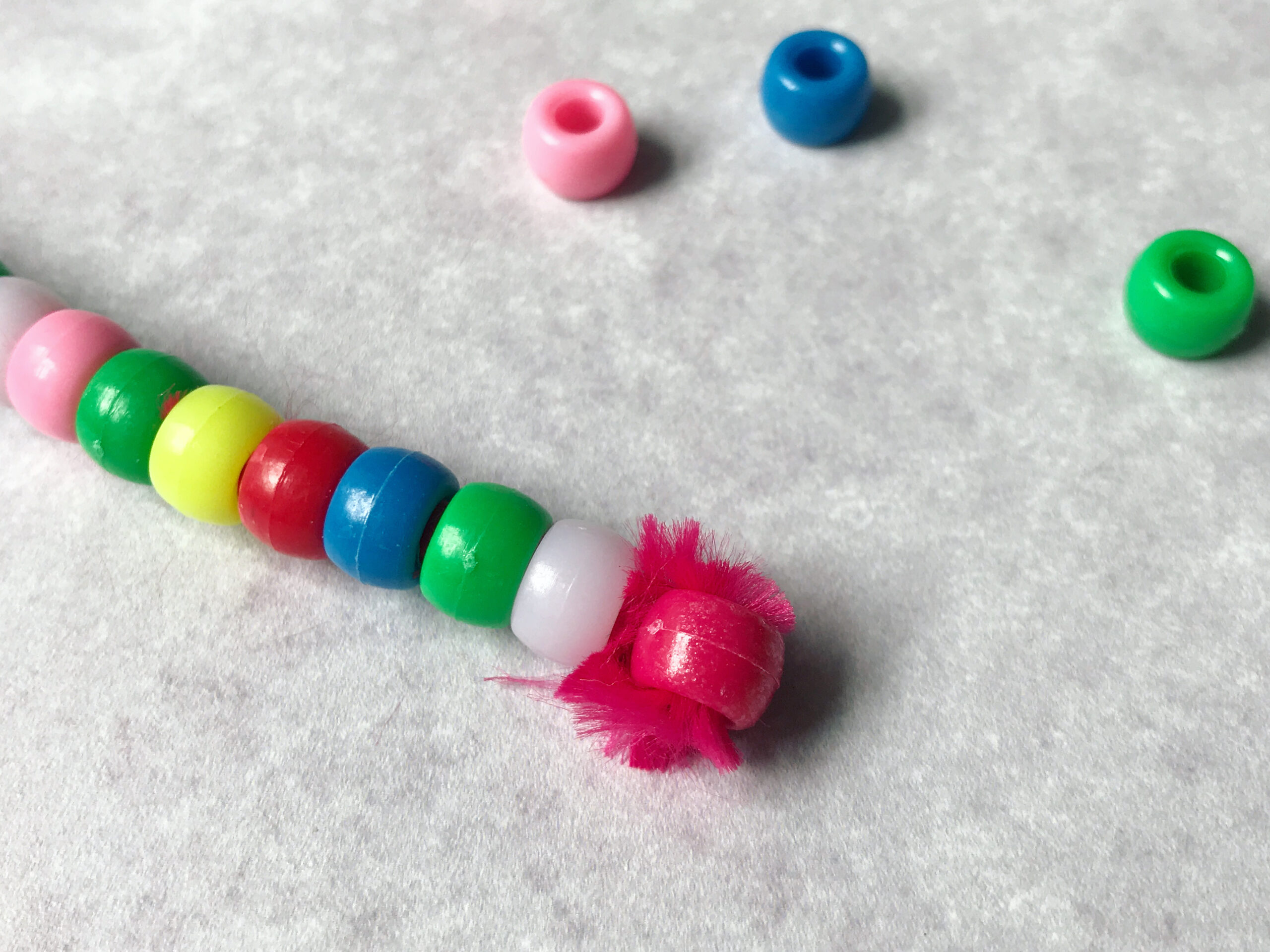 Done! And yes, we did test these – they don't just look pretty, they do actually work.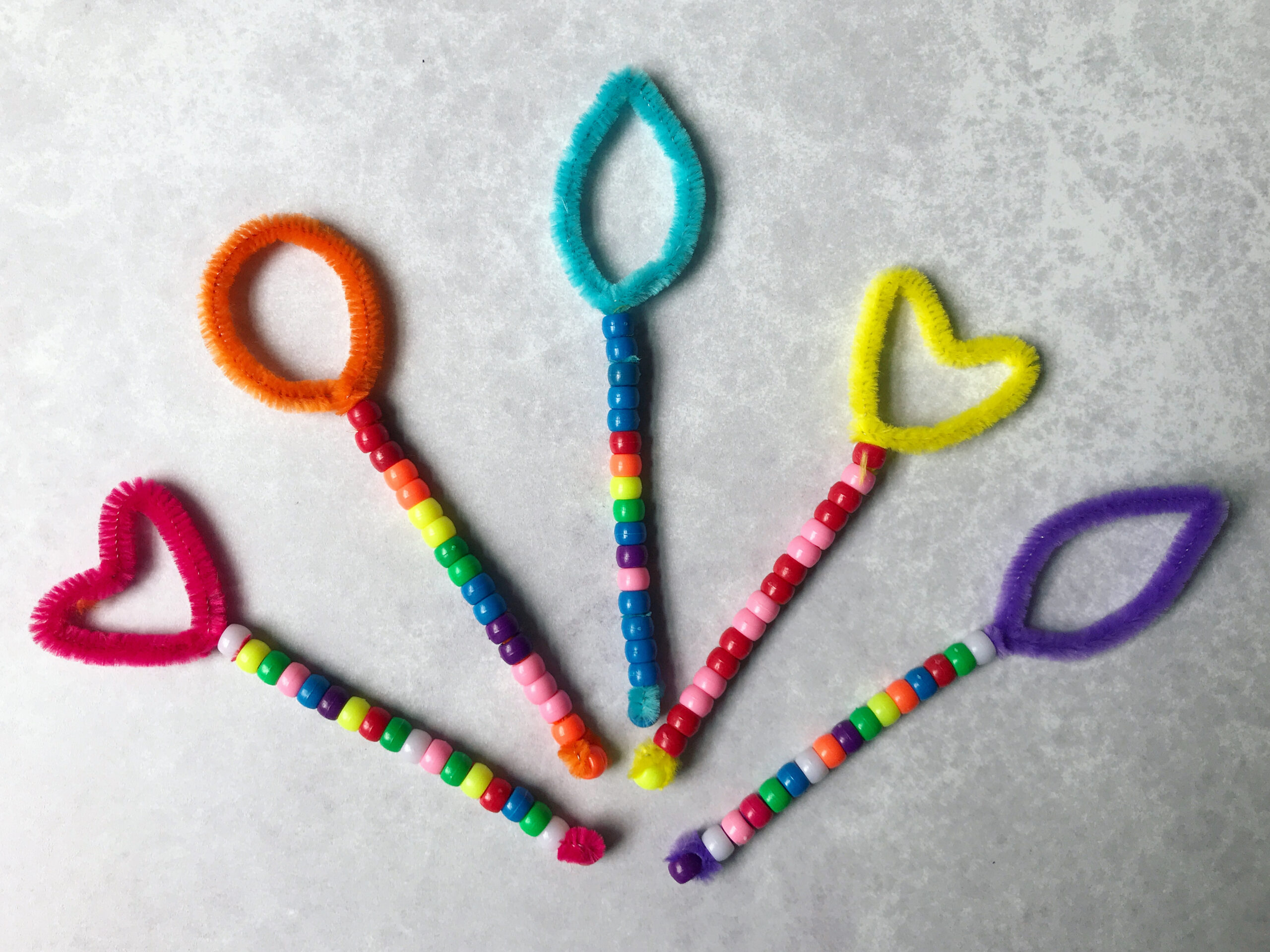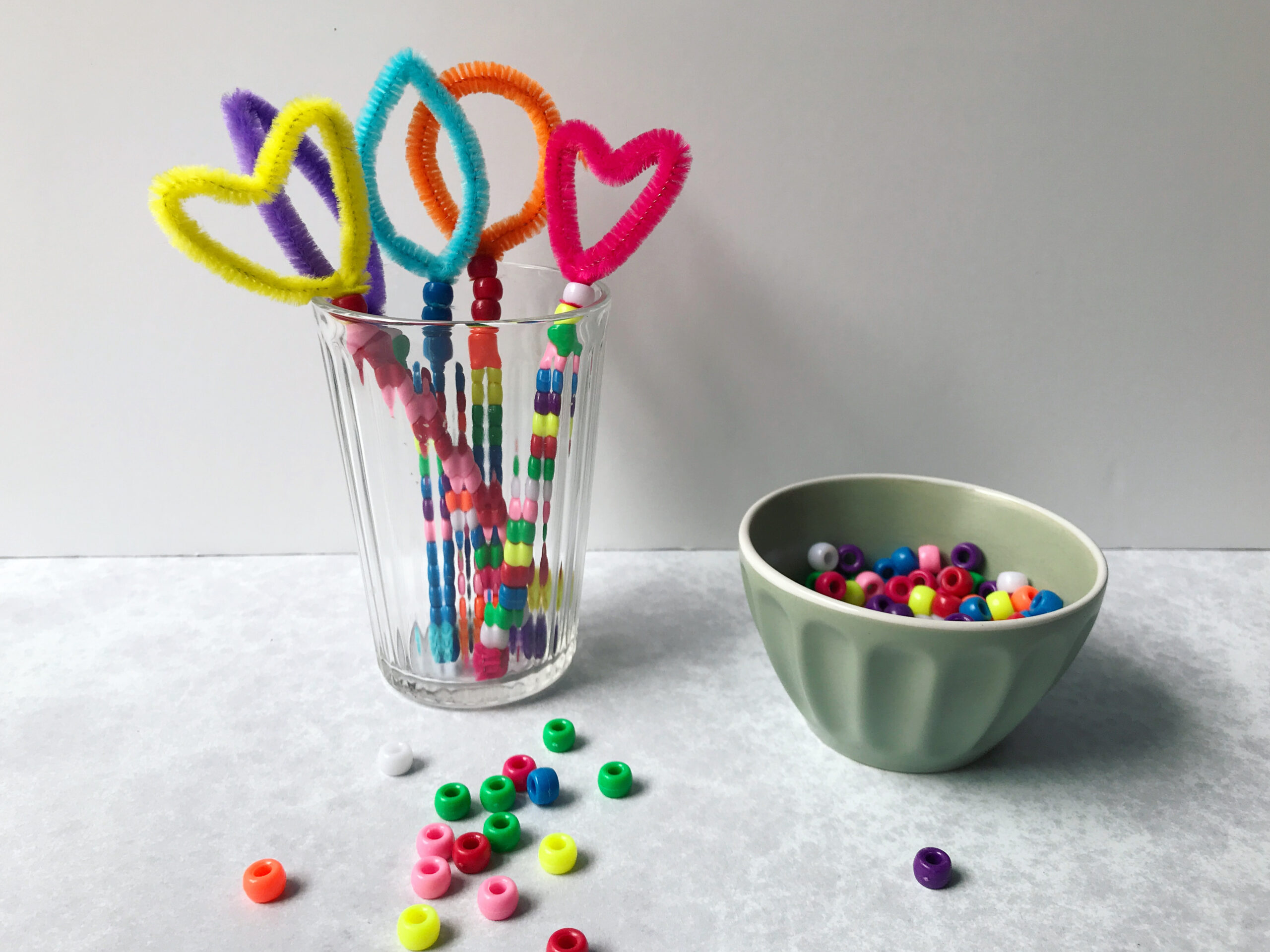 If you enjoyed today's activity, please feel free to leave a comment or tag me in on Twitter and Instagram. Remember to use the hashtag #BearAndFoxSummerCamp if you are sharing any photos.
[line]
All Summer Camp activities are free to make them accessible to as many people as possible. However, if you enjoy the activities and are able to, you can support me with a donation on Ko-fi. Just hit the button below. Every little helps and is much appreciated. Thank you.