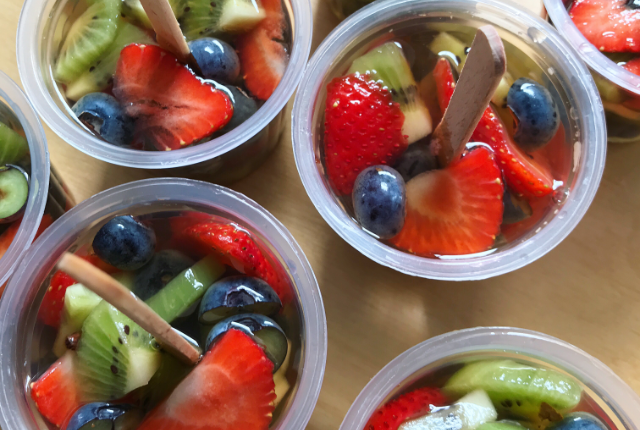 Frozen Fruit Pops
We've had some quite mixed weather in Edinburgh over the last couple of weeks, including a few scorchers (well, be Scottish standards) so we made some tasty frozen fruit pops to cool everyone down.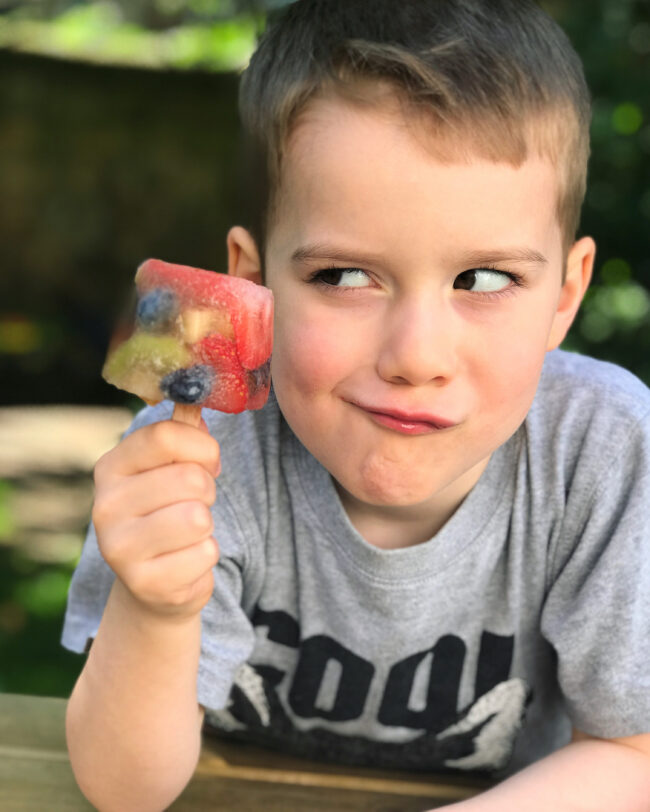 This recipe is suitable for: gluten free, dairy free, vegetarian, vegan, nut free.
Ingredients
(makes 6 to 8)
2-3 kiwis
Half a punnet of strawberries
Half a punnet of blueberries
Apple juice

Utensils
Chopping board
Cutting knife
Small empty yoghurt pots or similar
Ice lolly sticks
We used little pots that had had chocolate mouse in them, they are the perfect size for this and also for things like painting, so I always keep them and add them to our stash of recycled materials. We also collect, wash and reuse ice lolly sticks but you can buy packs of them as well if you don't have any recycled ones to hand.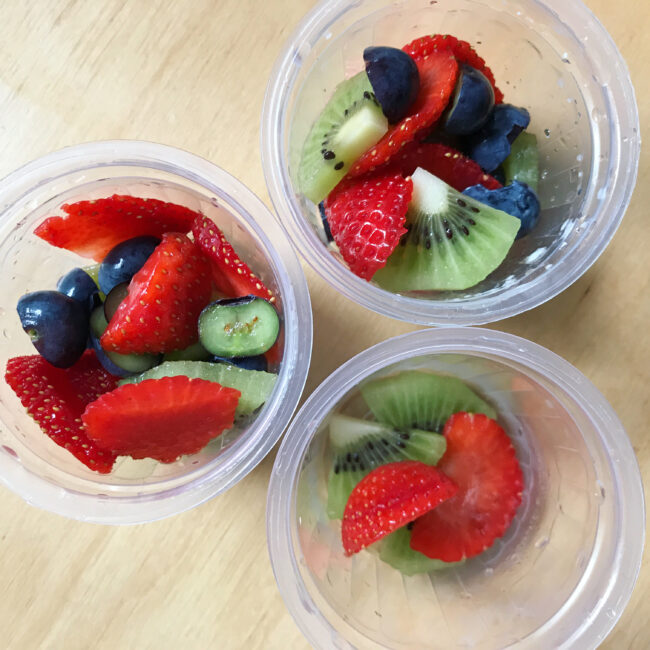 If you already have ice lolly moulds at home, you could use these instead. We do have some, but for these fruit pops we found the little pots worked better as you can get more chunky bits of fruit in the them whereas the moulds are more flat and thin.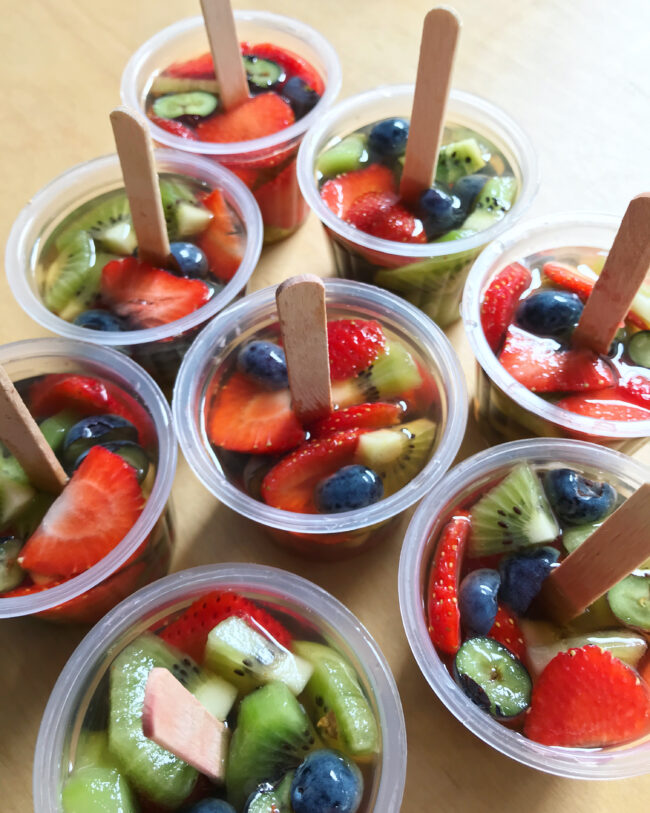 Directions
Peel the kiwis, and cut the leaves off the strawberries.
Quarter the kiwis and cut them in to slices. Cut the strawberries in to slices. Cut the blueberries in half if they are very big (ours were).
Fill each pot about half to two thirds of the way with fruit – make sure you have a nice chunky slice of kiwi or strawberry at the bottom.
Stick an ice lolly stick in to each pot, jamming it in to your chunky slice of fruit at the bottom. It should stay in place.*
Fill the pots up with apple juice.
Carefully transfer the pots to your freezer. Wait at least 4-6 hours for them to fully freeze.
To eat the fruit pops, you might need to briefly run them under warm water to release them from the pots.
*If the lolly sticks won't stay upright, you can put the pots in the freezer for an hour until they start to freeze, then push the lolly sticks in. Don't wait too long though, or they will be too frozen.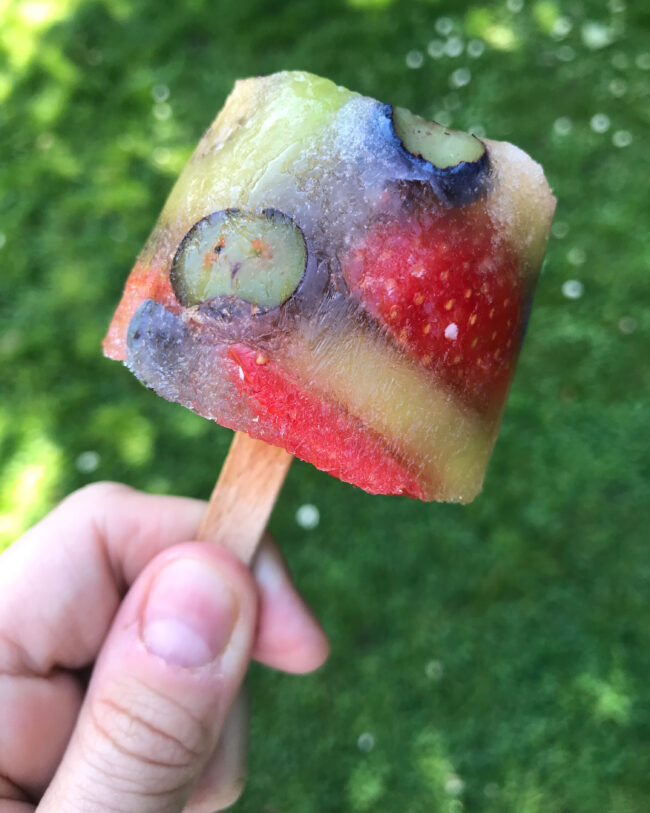 If you enjoyed today's activity, please feel free to leave a comment or tag me in on Twitter and Instagram. Remember to use the hashtag #BearAndFoxSummerCamp if you are sharing any photos. If you are looking for other recipes to make, check out our complete recipe archive.
[line]
All Summer Camp activities are free to make them accessible to as many people as possible. However, if you enjoy the activities and are able to, you can support me with a donation on Ko-fi. Just hit the button below. Every little helps and is much appreciated. Thank you.