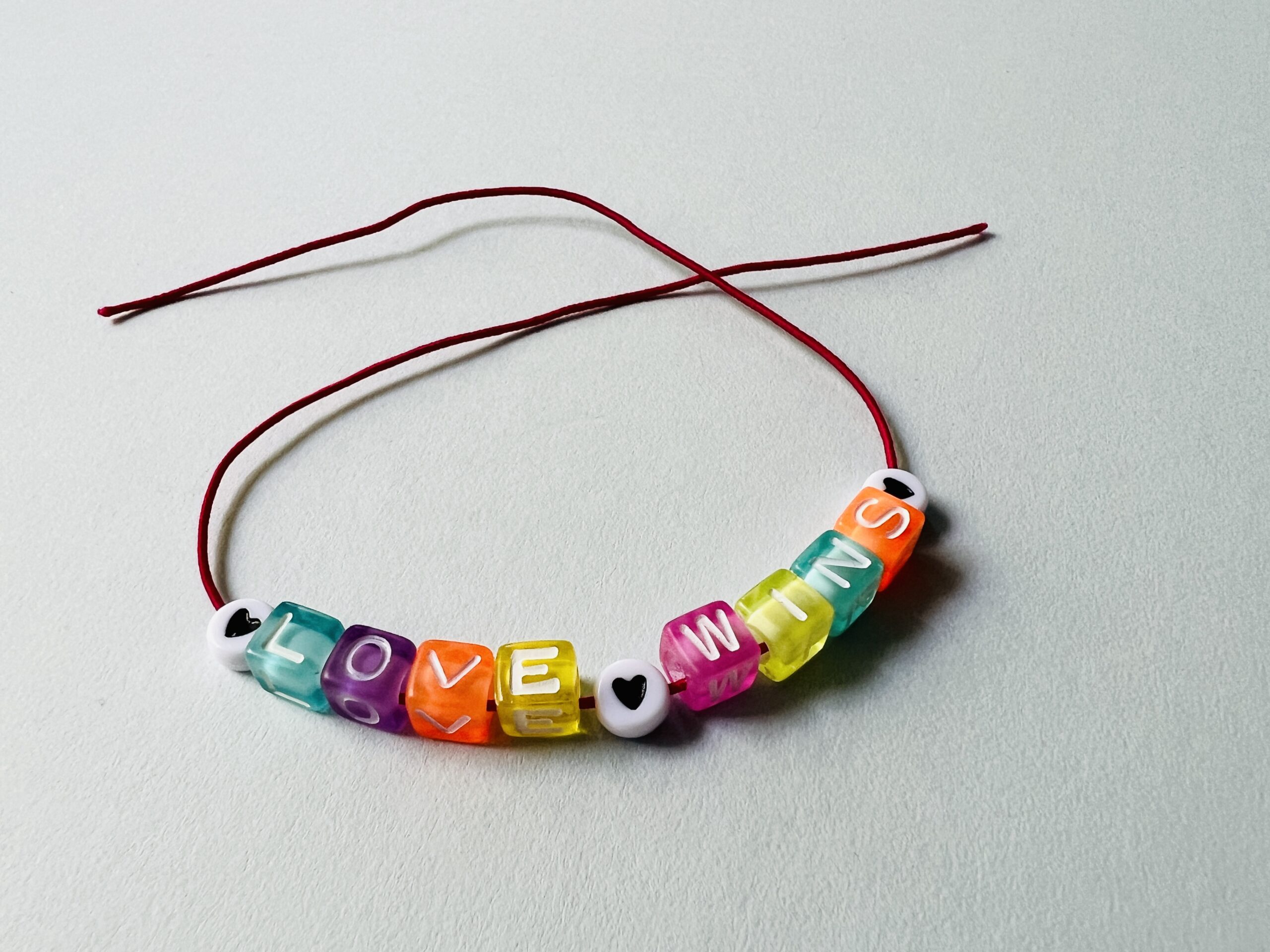 'Love Wins' Pride Bracelets
I'm taking my eldest to the Edinburgh Pride parade this year, and we made some quick and easy bracelets to wear on the day. They're so easy, they don't really warrant a tutorial, but I thought I'd share them here anyway for inspiration.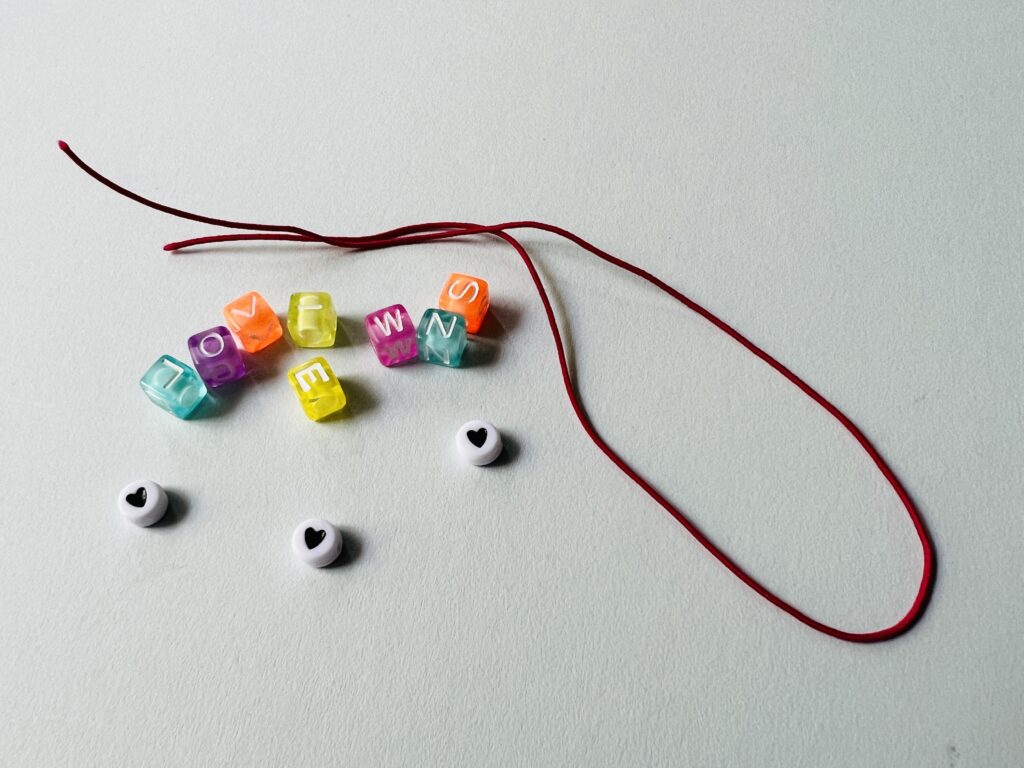 All you need is:
Letter beads spelling out L-O-V-E-W-I-N-S (or whatever other message you want to make).
Heart beads as separators between words.
A piece of elastic thin enough to thread the beads on to.
A pair of scissors to trim the elastic.
Cut a piece of elastic around 30cm long. To make our 'Love Wins' bracelets, start by threading a heart on to the elastic, following by the beads L-O-V-E. Then another heart, followed by W-I-N-S. Finish off with a final heart.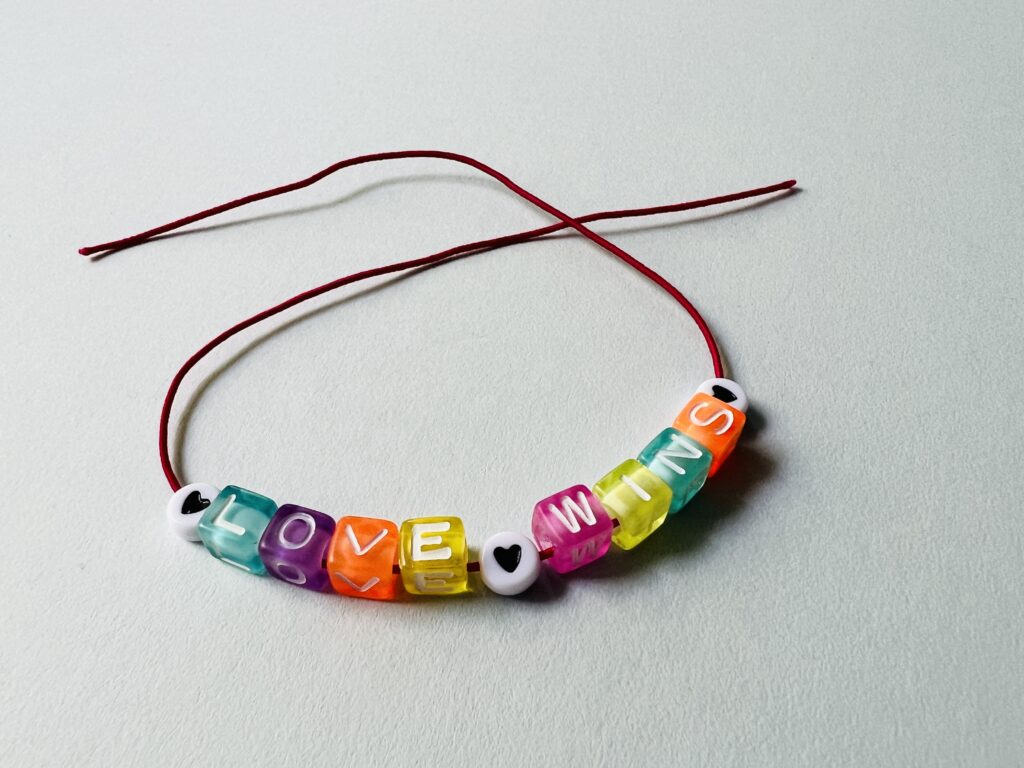 Wrap the elastic with the beads around your wrist to measure how tight you want it, then tie a knot to secure. I tied the knot loosely first to double check, before pulling it tight. Finally, trim off the excess elastic, but don't cut it right up to the knot. Leave about 2cm to stop the knot from coming undone.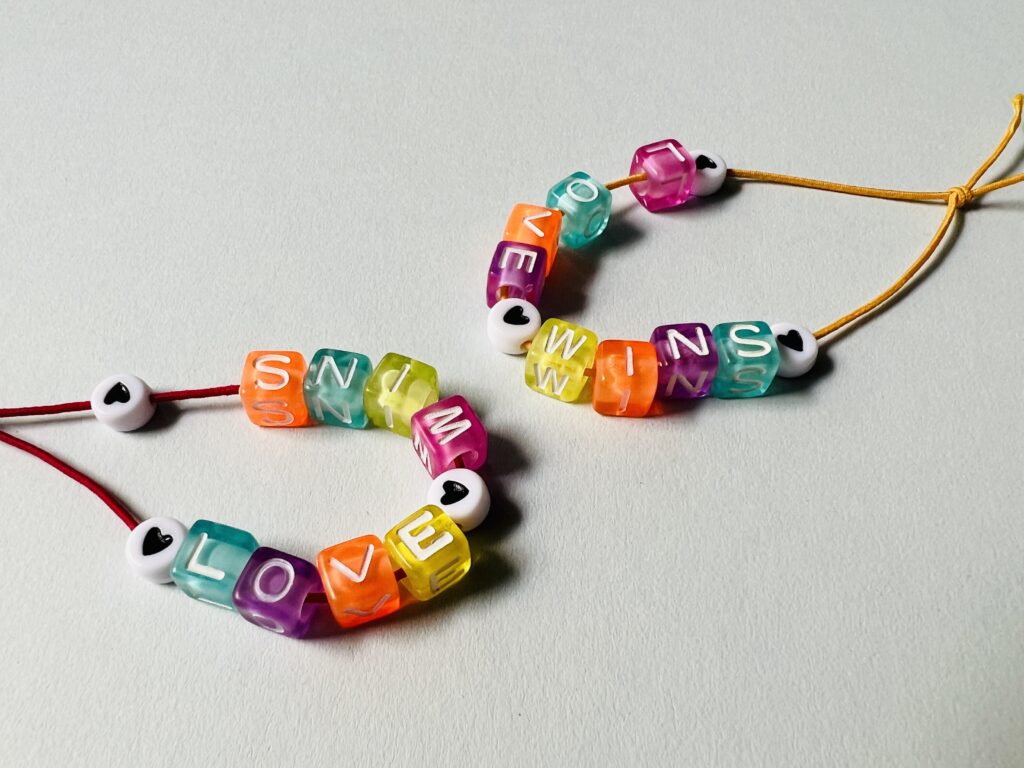 And that's it! Happy Pride everyone! (though, of course, you can wear these any day of the year).
---
As always, all resources on this blog are free, to make them accessible to everyone. However, if you are able and would like to support me with a small donation, which helps to keep this blog running, it would be much appreciated. Just hit the support button below. Thank you x