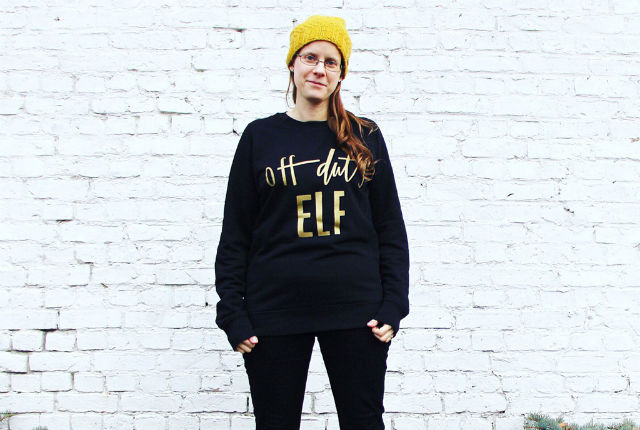 Christmas in September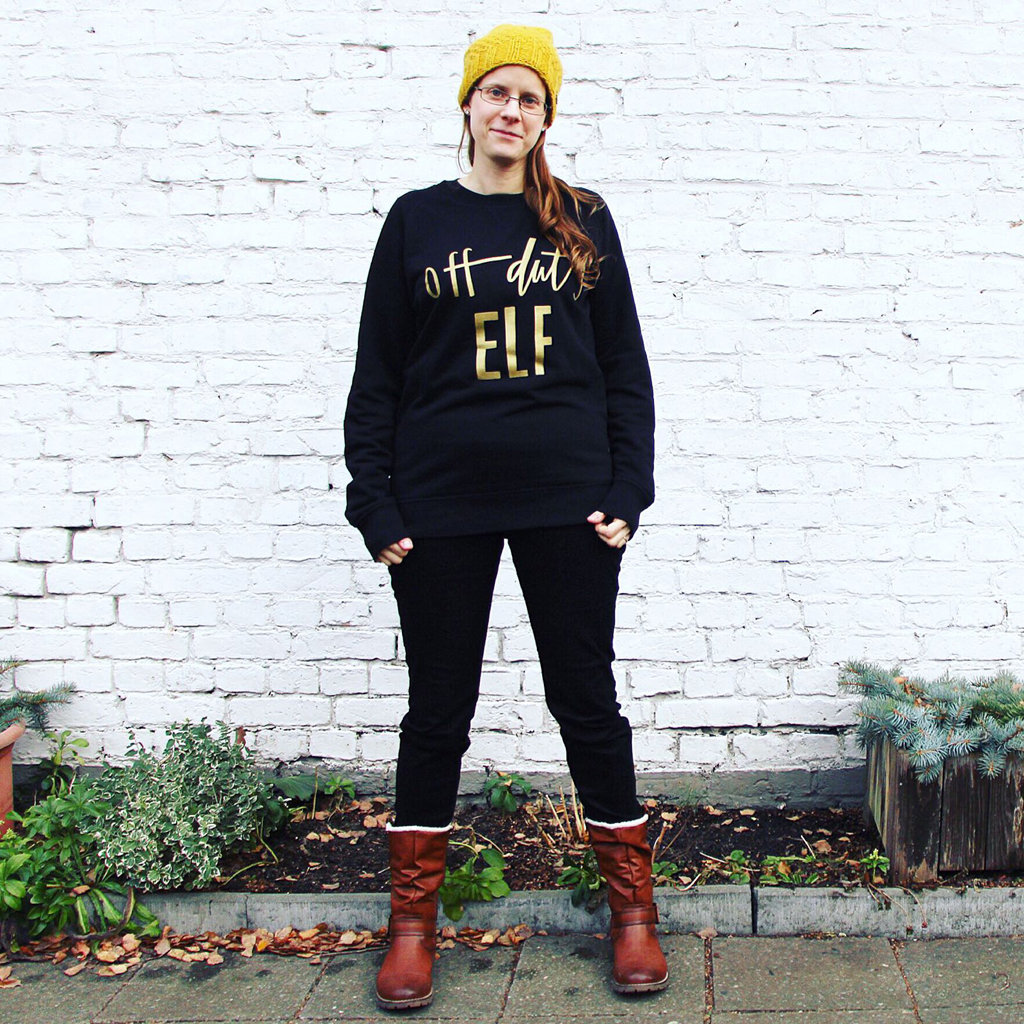 You may be wondering why I'm posting a picture of myself in a Christmas jumper, when it's only September and Autumn has barely begun. Well, later this month, I've off to Manchester to take part in the 'BlogOn Xmas' blogging conference. Yes, that's right, a Christmas themed blogging conference, in September. It may seem like a crazy idea, but in the blogging and media world, you need to prepare your content well in advance so you're all ready when Christmas comes around. Anyway, I've heard that BlogOn do a really good conference, so Christmas or no Christmas I'm totally looking forward to this. In the run up to the event, everyone going has been invited to answer a short questionnaire, to get to know each each other better, and since it's also a good opportunity for you, my lovely readers, to get to know a bit more about the person behind the blog, I thought I'd take part. So, here are my answers…
Please share your favourite photo of you.
It's got to be my wedding photo. Is that too cheesy?
If you could choose a band to play in your garden for your birthday, who would you pick?
It's a toss up between Roxette and The Dixie Chicks.
What do you take with you for long visits to the toilet?
Long toilet visits? What are those? (said every mum of young kids ever)
What's the most unusual job you've ever had?
I was a lay minister for children and young people in the Scottish Episcopal Church for a couple of years, alongside my studies at Edinburgh University.
Knitting, sewing or crotchet?
I've tried my hand at all three, but can't say I have a favourite. I also can't say I've mastered any of them either.
Without looking it up, what is a jerkinhead?
No idea. Something at the back of my mind says it's to do with architecture, but I may be wrong.
If you could have as much of one food as you wanted forever, what would it be?
Ice cream! Which won't come as a surprise to anyone who follows me on Instagram.
What is the scariest thing you've ever done?
When I was an intern at the Smithsonian in Washington DC, many moons ago, I had the chance to go up Washington Cathedral. We walked along a tiny ledge on the inside of the tower, a couple of hundred feet above the ground, with only a small rail at knee level for security. Our guide asked if any of us were scared of heights, and I said no despite suffering from vertigo, because it was a once in a lifetime opportunity. In hindsight, it was not just a scary but also a really foolish thing to do. It still makes me sick now, thinking how easily I could have fallen to my death.
If you needed a getaway driver, who would you choose?
A guy I went to high school with. He drove like there was no tomorrow. Even his twin, who was a fairly speedy driver too, got nervous when his brother was behind the wheel.
Would you rather live in Narnia or at Hogwarts?
Touch choice! Hogwarts sounds like a great place, but I've been in love with Narnia forever. But with snow, please!
What snack food says 'Christmas' to you?
Mince pies. And Terry's Chocolate Orange.
Is there life on Mars?
Probably.
Which Christmas movie would you be a character in, and who would play you?
My favourite Christmas movie is the Muppets Christmas Carol. Not sure which character I'd be, but I would want Michelle Pfeiffer to play me.
What are you proudest of?
My two boys. They've turned out quite well, if I do say so myself.