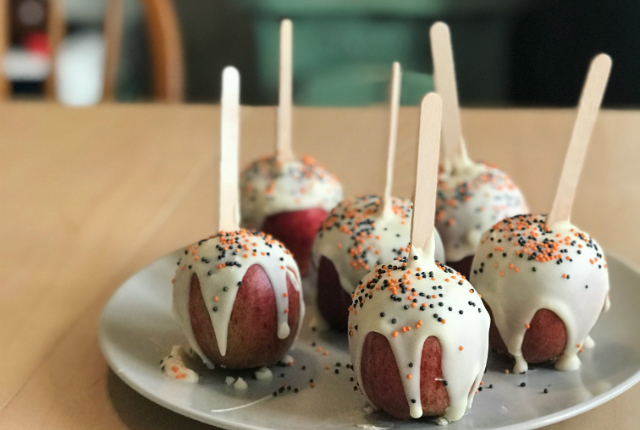 Chocolate Apples
We are having a wee Hallowe'en gathering this weekend, so Oskar and I have been busy planning what treats to serve up. He suggested toffee apples, but I'm not so keen on toffee or caramel apples as they are so terribly sticky and not great on the teeth. So we have compromised on chocolate apples, which are slightly easier to eat and a little less messy (ha, who am I kidding, there are children involved!) They're also super simple to make. Here's how…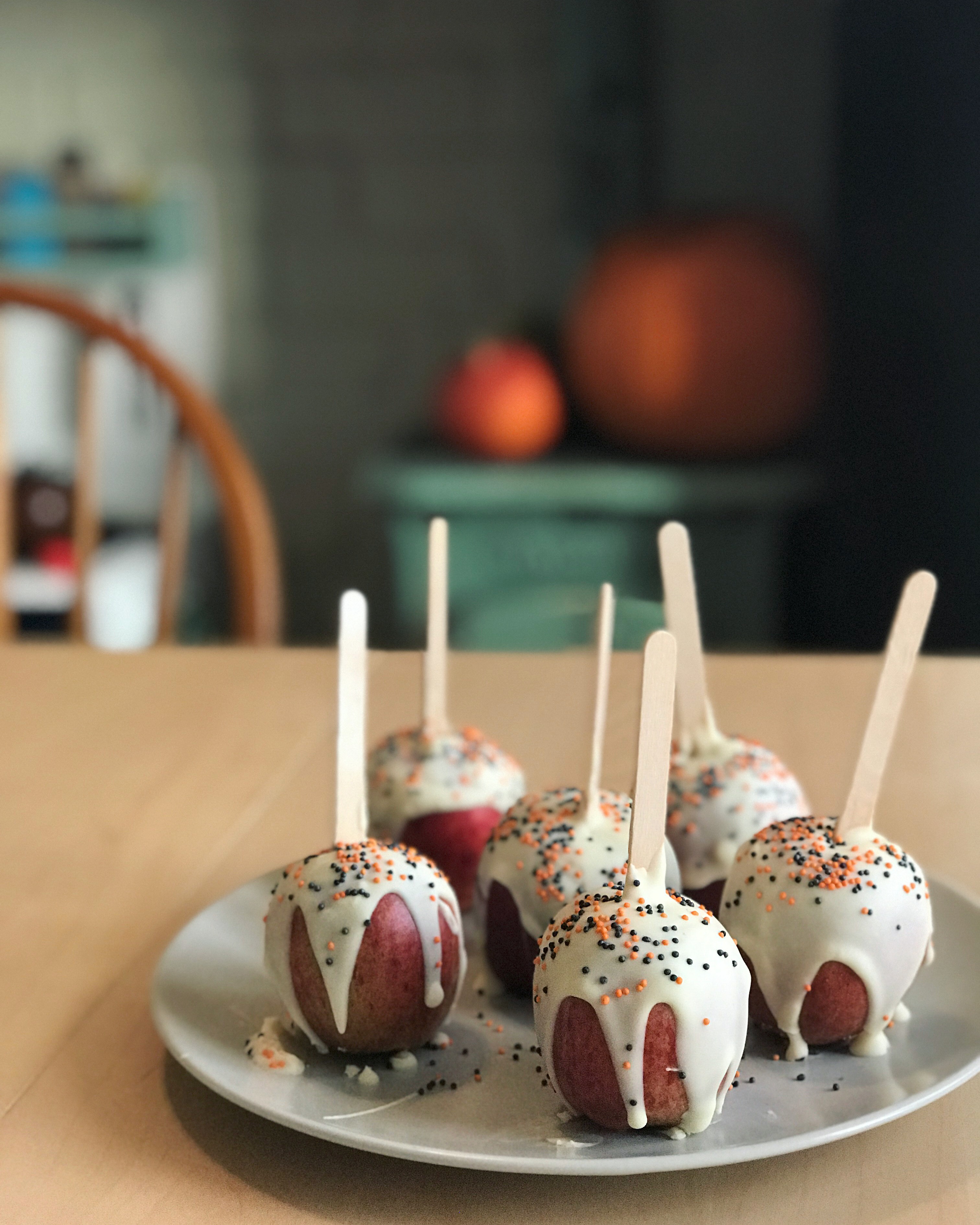 All you need are:
a handful of small apples
a clean ice lolly stick for each apple
white, milk or dark chocolate (whatever your preference is)
coloured sprinkles
Melt the chocolate in a bowl over a simmering pan of water. Remove the stems from the apples and insert an ice lolly stick in to the top of each apple. Spoon the melted chocolate over the apples, and scatter over the sprinkles before the chocolate sets. Leave to cool. Enjoy!