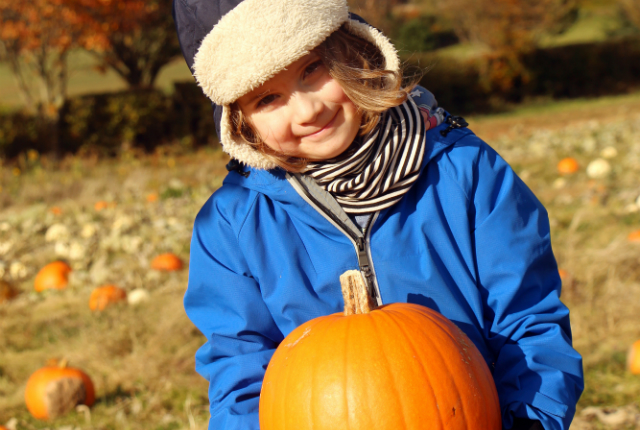 Pumpkin Picking at Kilduff Farm
Is it even Autumn if you haven't visited a pumpkin patch? Actually, we'd only ever been pumpkin picking once before, and that was last year when we had actually gone apple picking only to discover the farm in question also offered pumpkins. We enjoyed it so much, we jumped at the chance when we were inviting to the opening of the inaugural pumpkin patch at Kilduff Farm in East Lothian last Friday.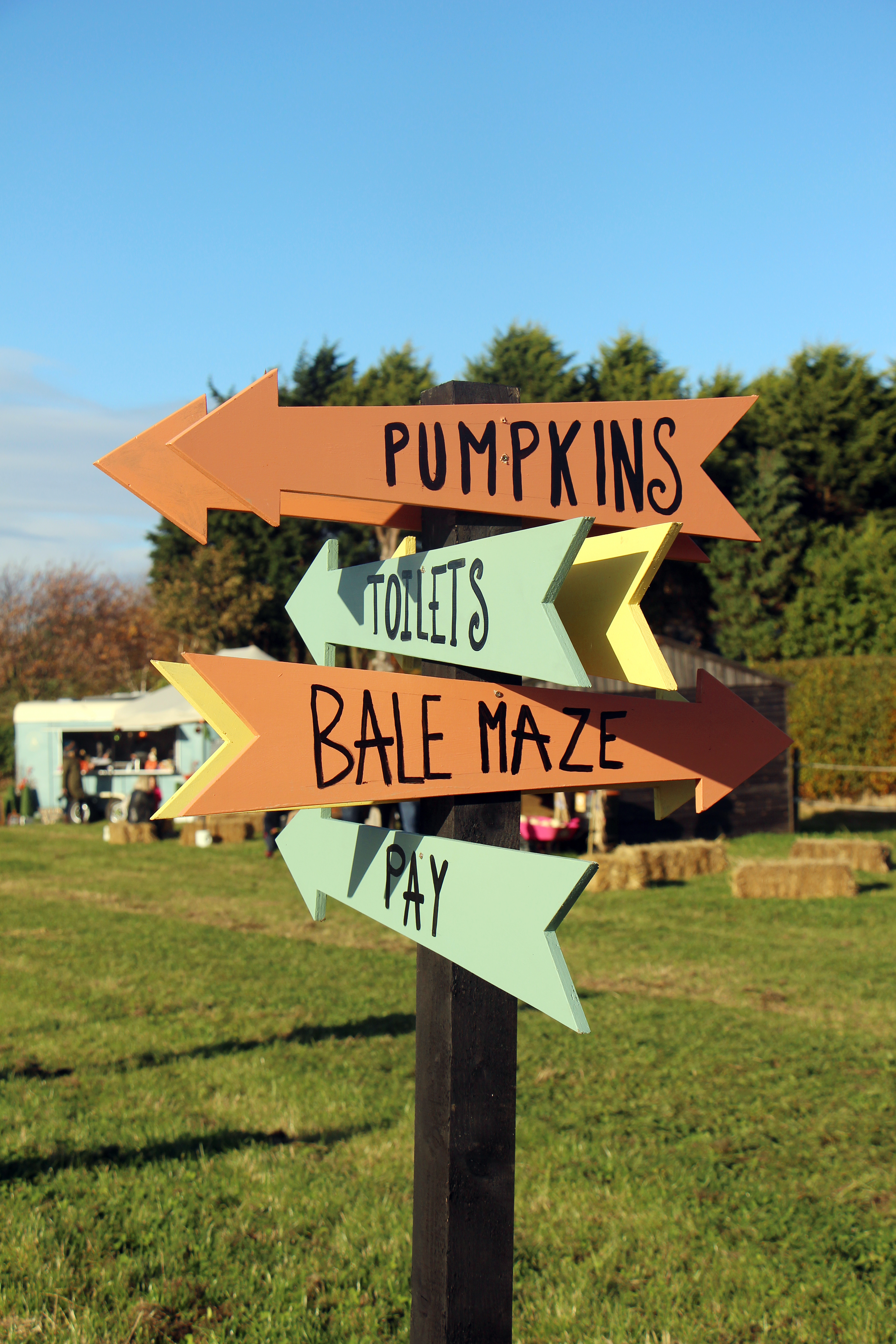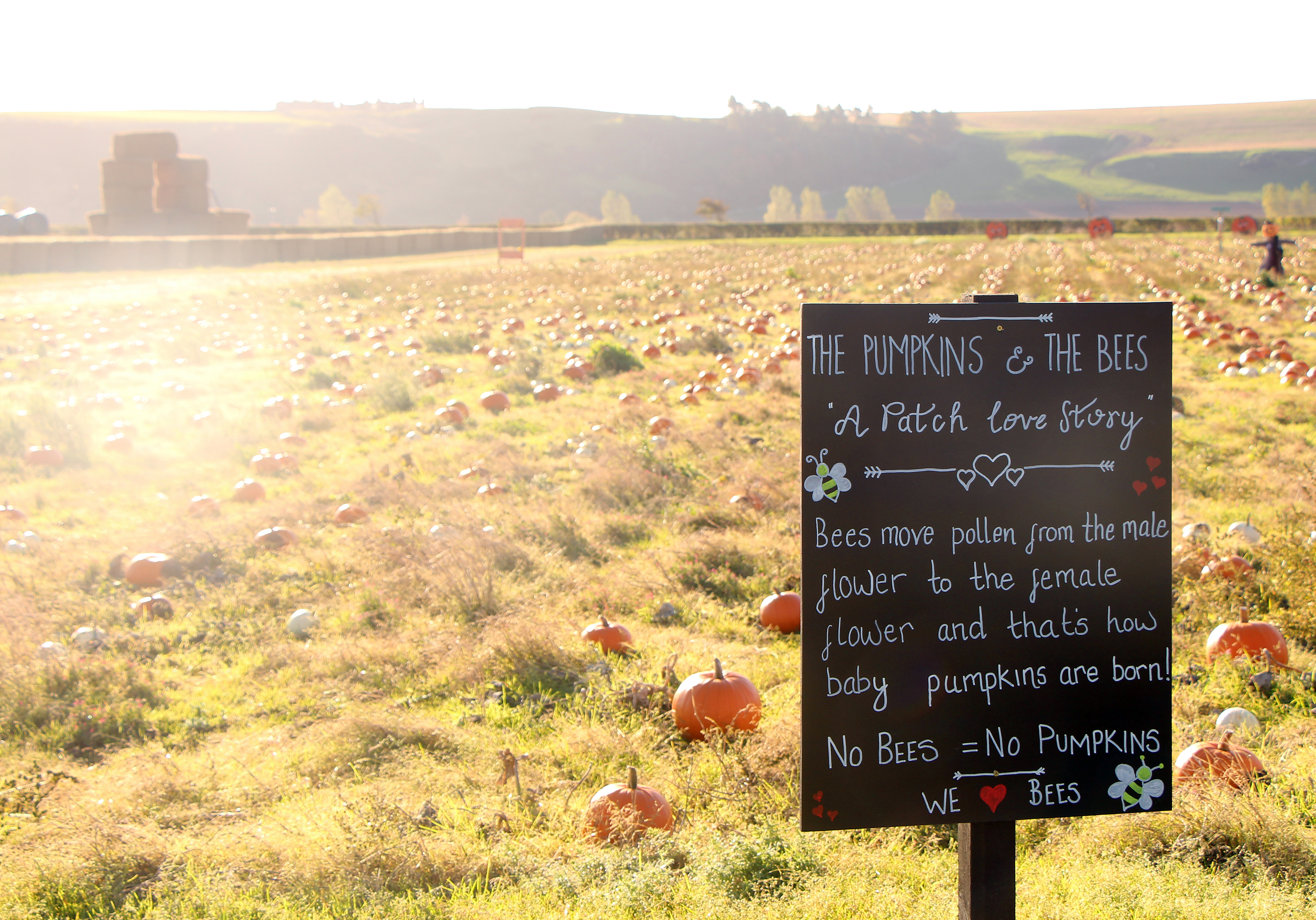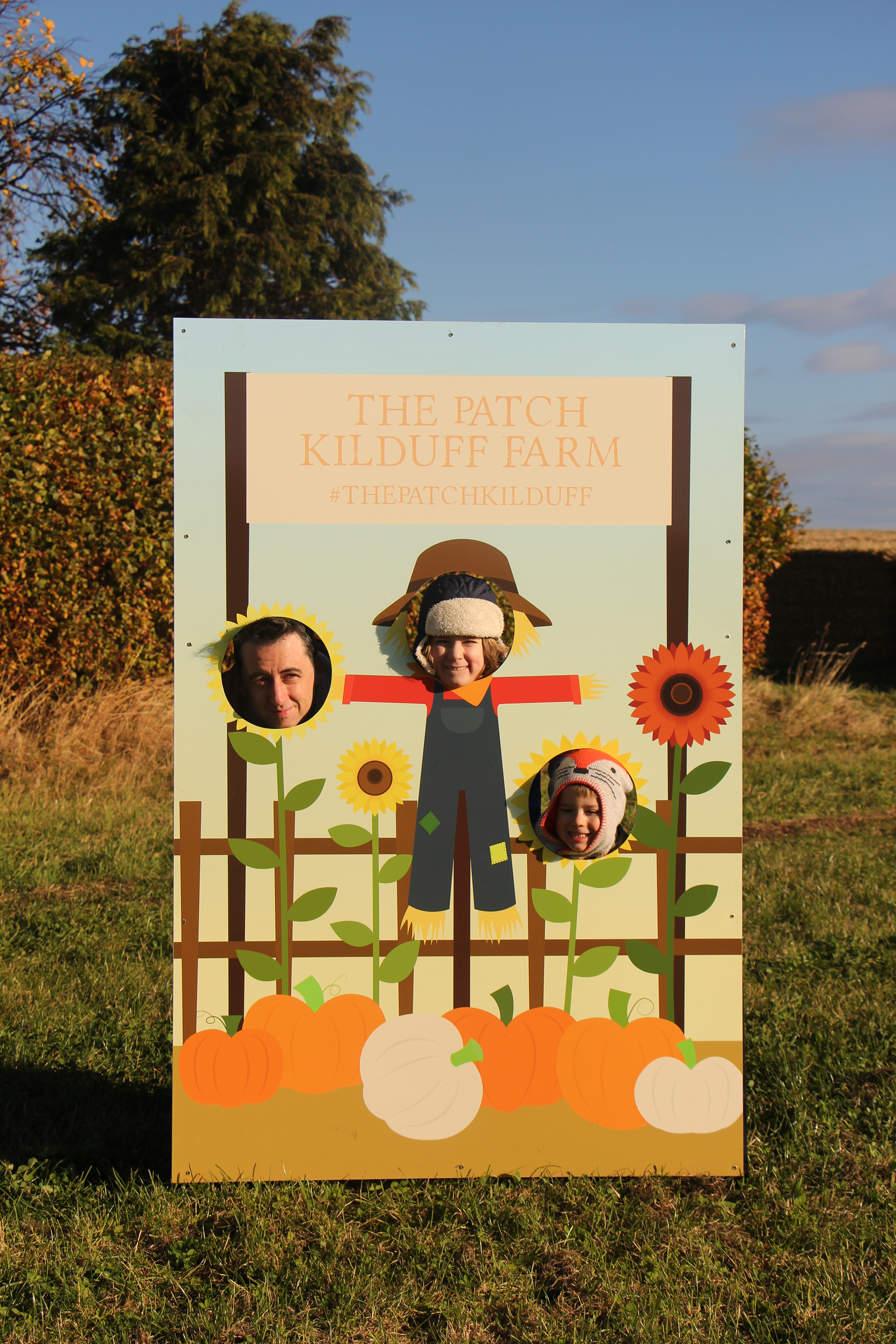 Kilduff Farm is a working arable farm located in the heart of East Lothian in Scotland, between the towns of Haddington and North Berwick, and less than a mile outside the village of Athelstaneford. Lucy and Russell, who own and run Kilduff Farm, wanted to get their three children more involved with modern farming, and thus the idea of a pumpkin patch was born.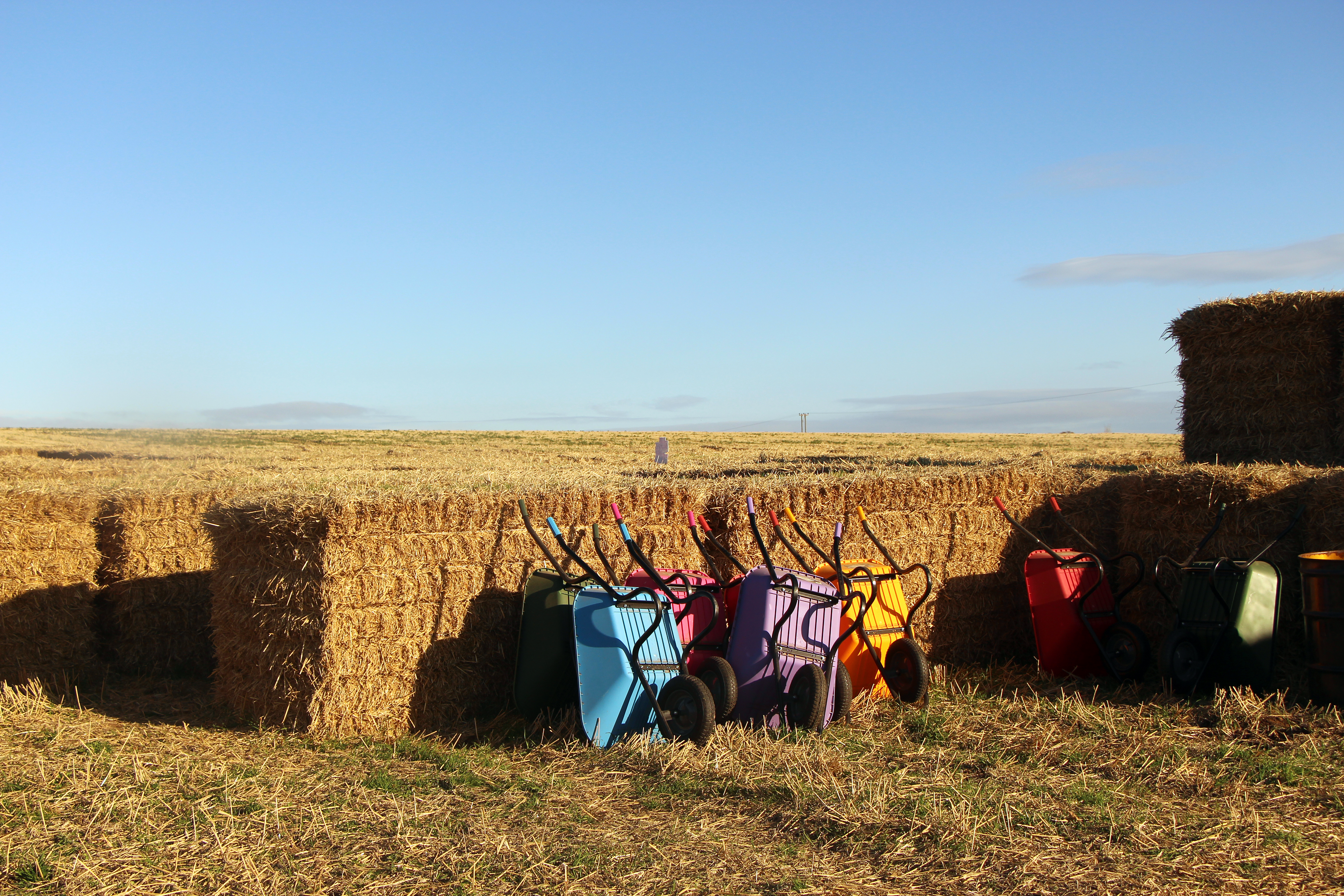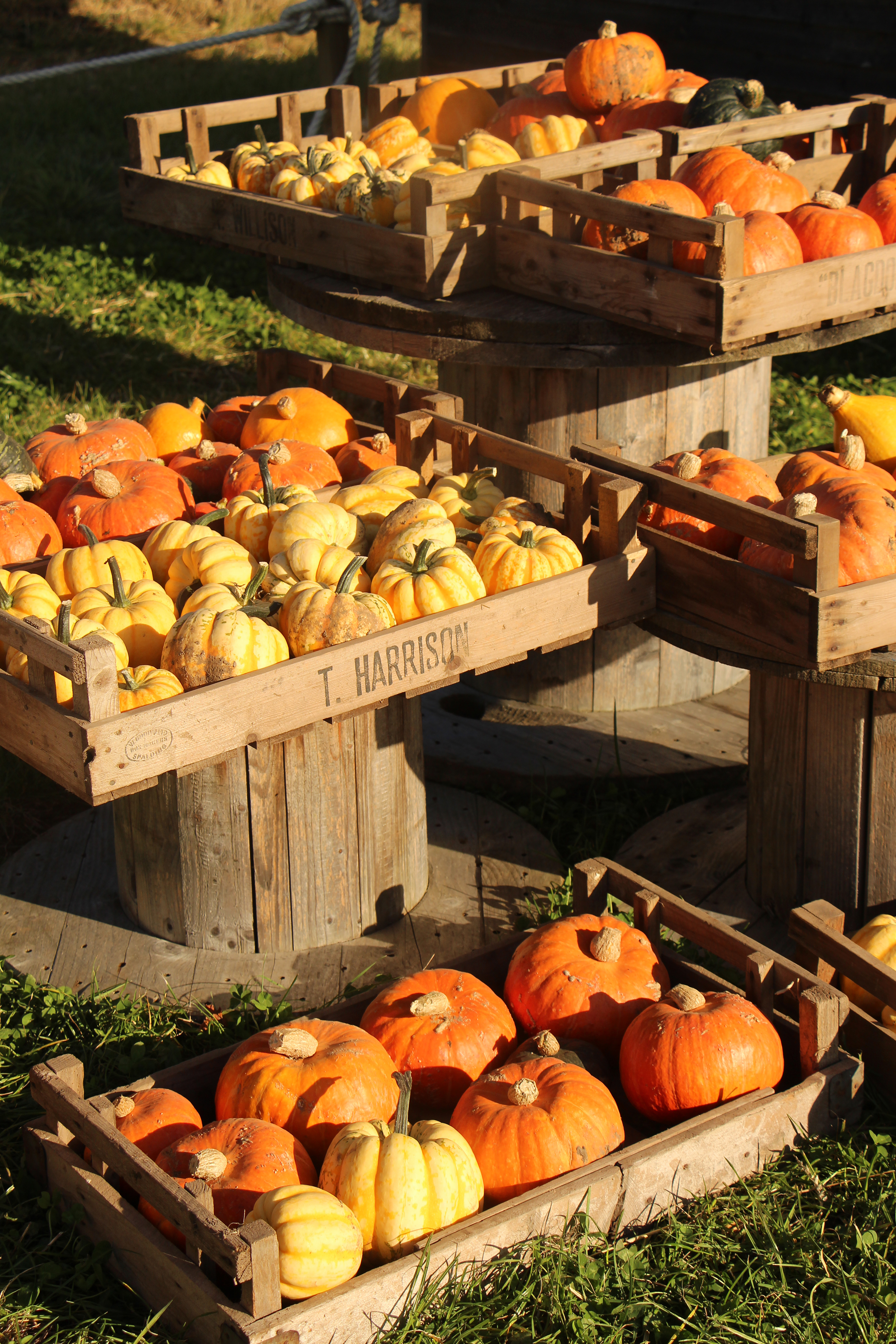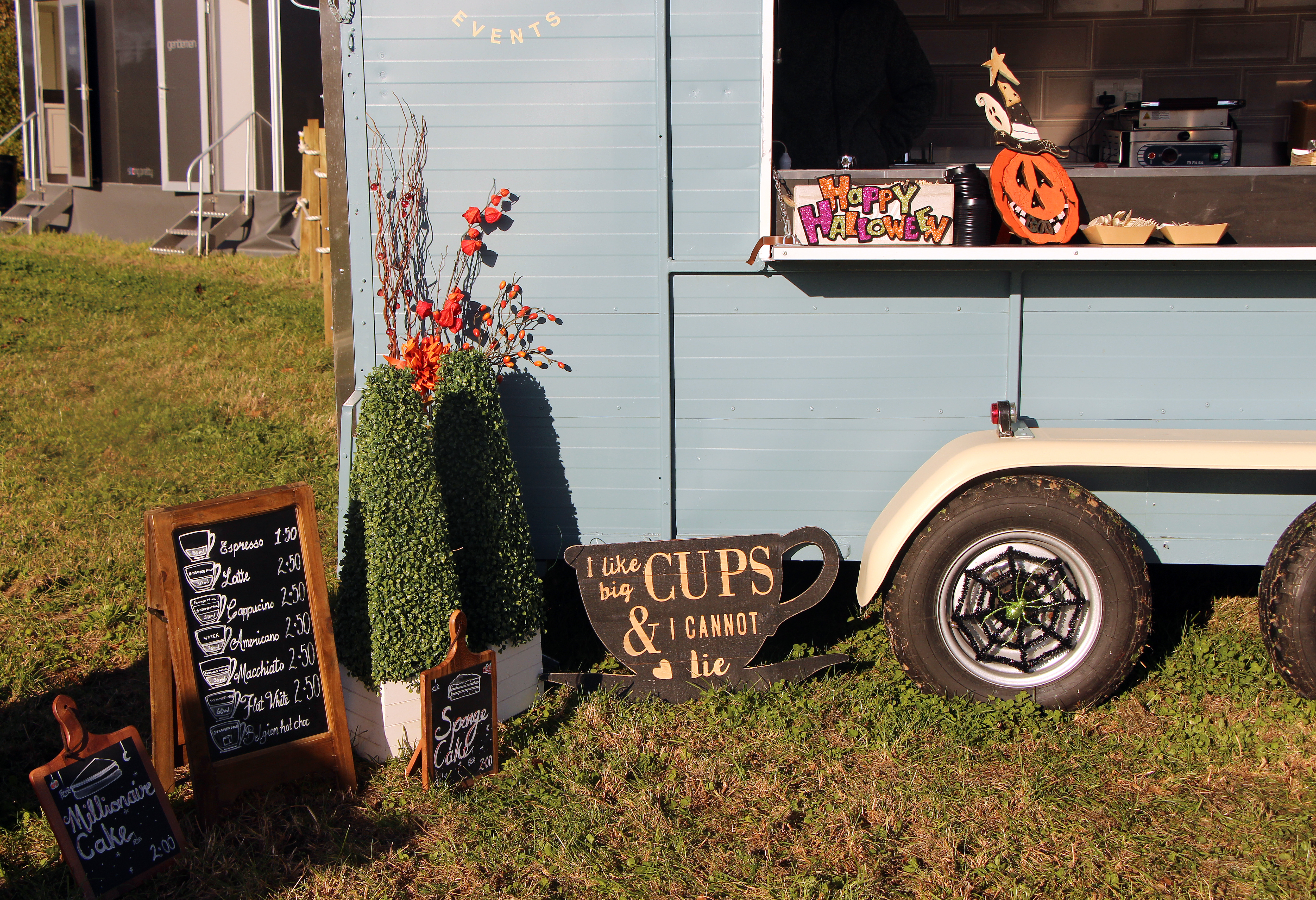 The pumpkin patch was two years in the making, with some test runs involved. Eventually, the family planted 5000 seeds which have yielded around 8000 pumpkins. All seeds were planted by hand, and all care of the patch – including weeding, and watering the plants – was done by hand too.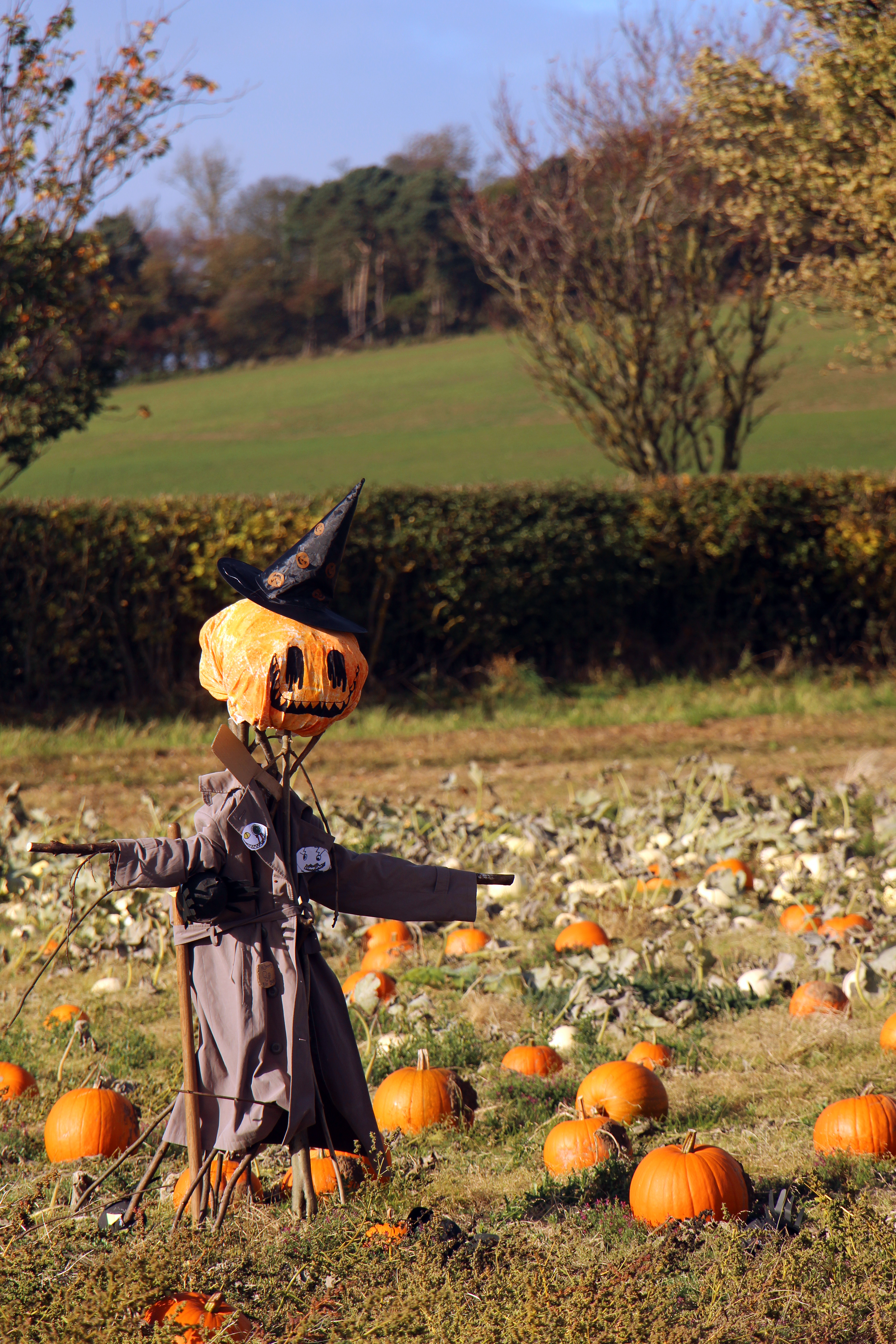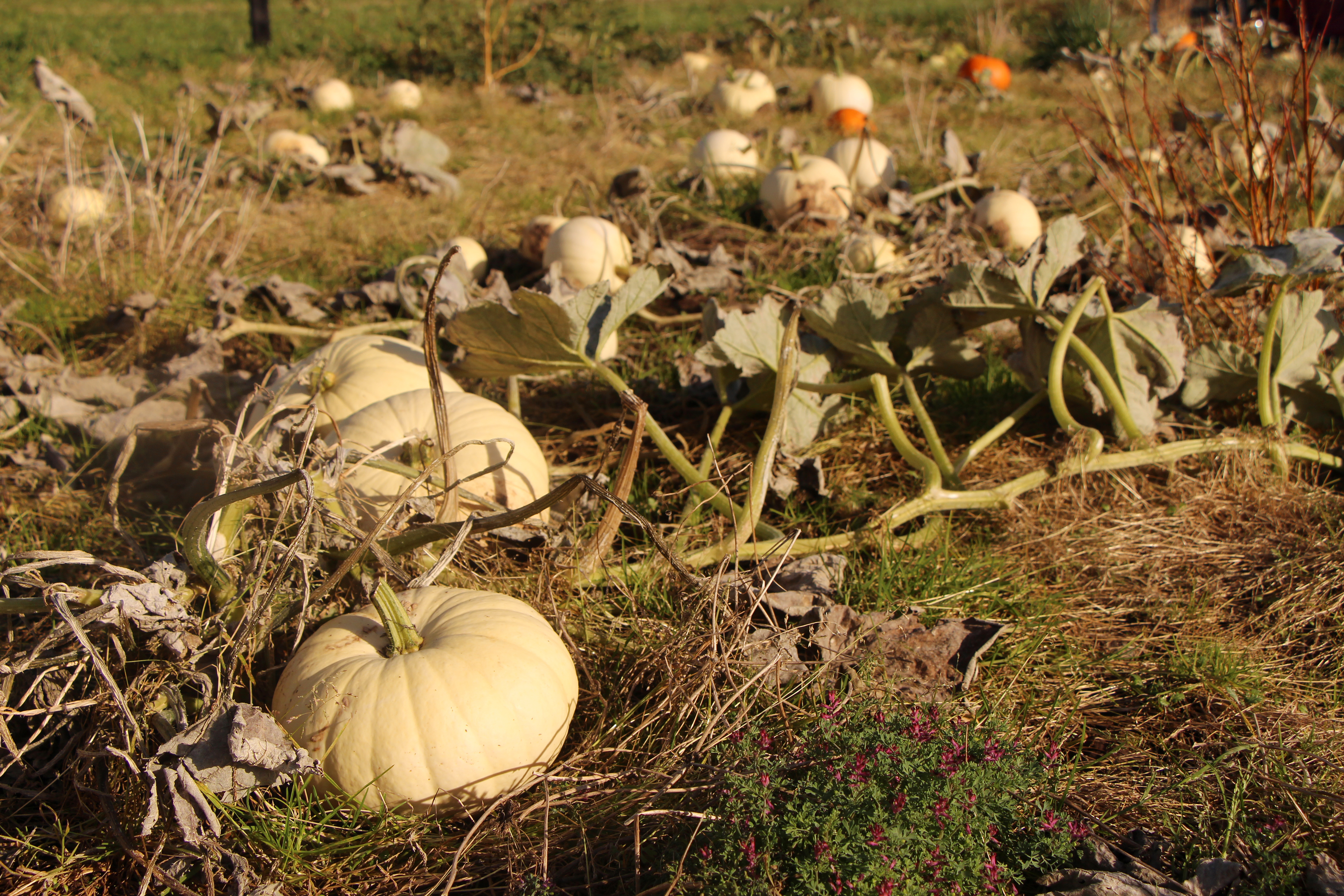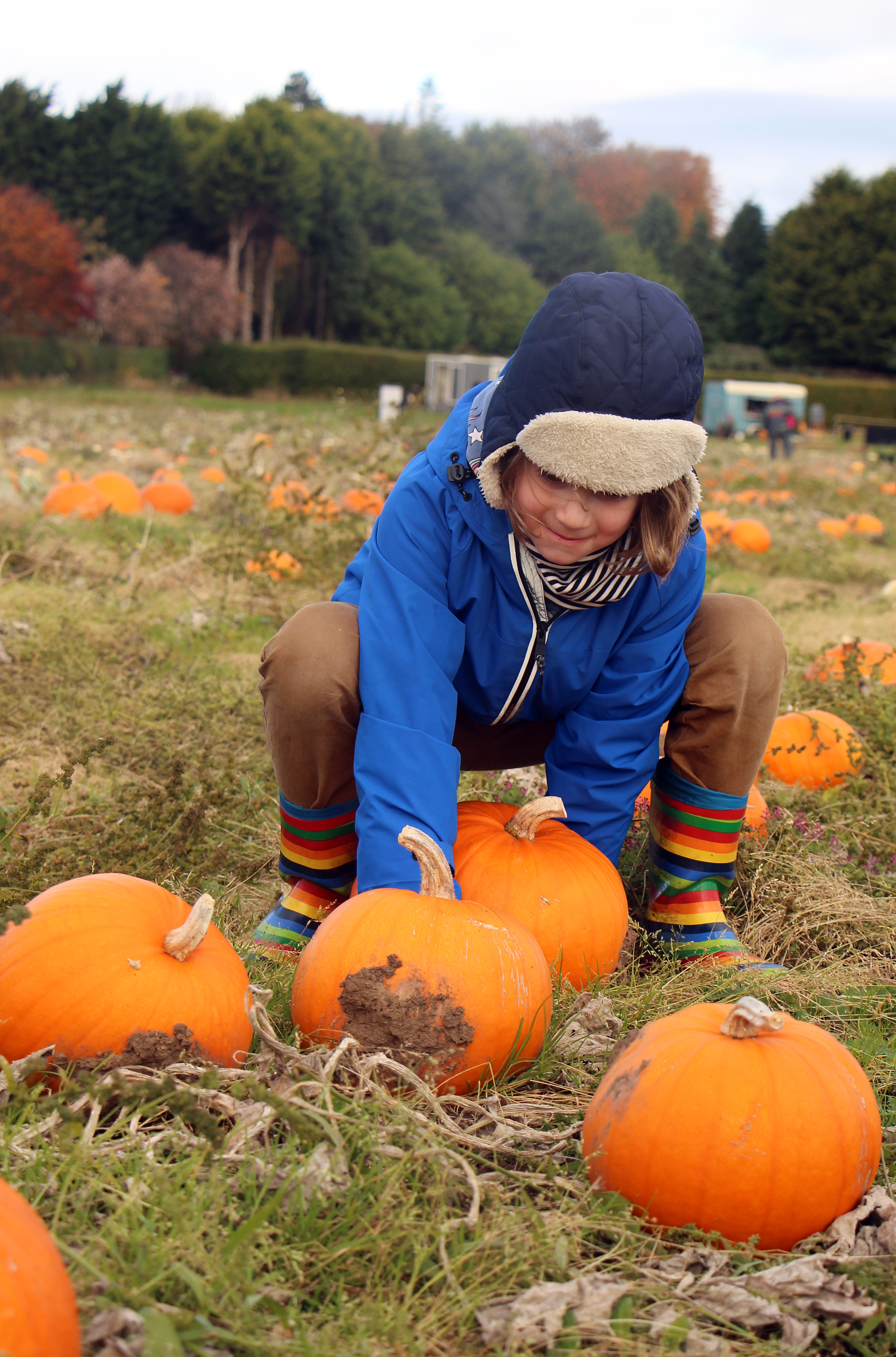 The pumpkins at the patch have all been cut from the vine, and are ready and to be 'picked'. There are several different varieties to choose from, including Hallowe'en pumpkins particularly suited for carving, such as Ghost, Snowball and Harvest Moon, and some smaller culinary varieties including Tractor, Buddha and Festival pumpkins. Though all pumpkin varieties are edible! Hallowe'en pumpkins just sometimes need a little more seasoning when being cooked (pssst, check out my previous recipe for Hallowe'en pumpkin soup!)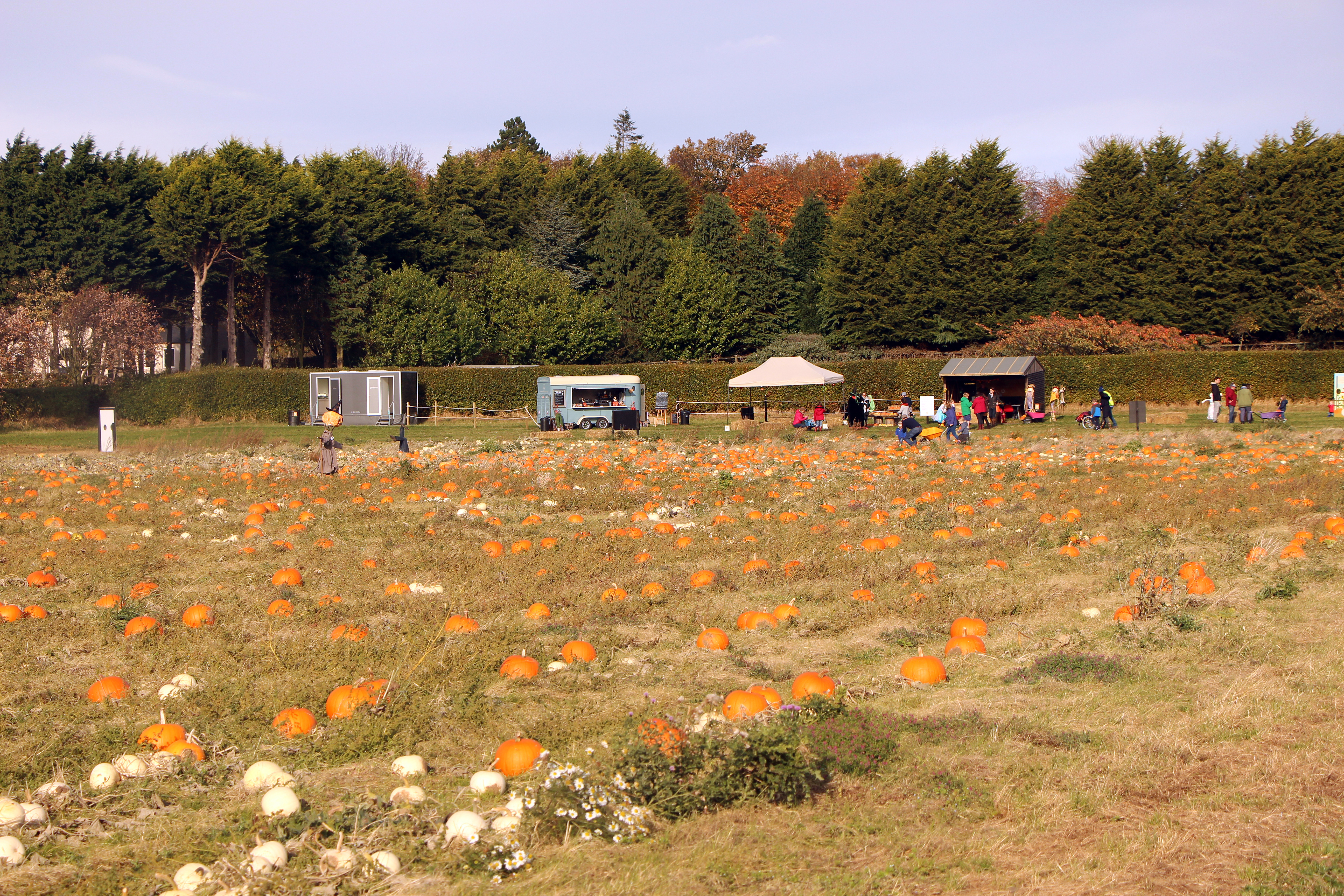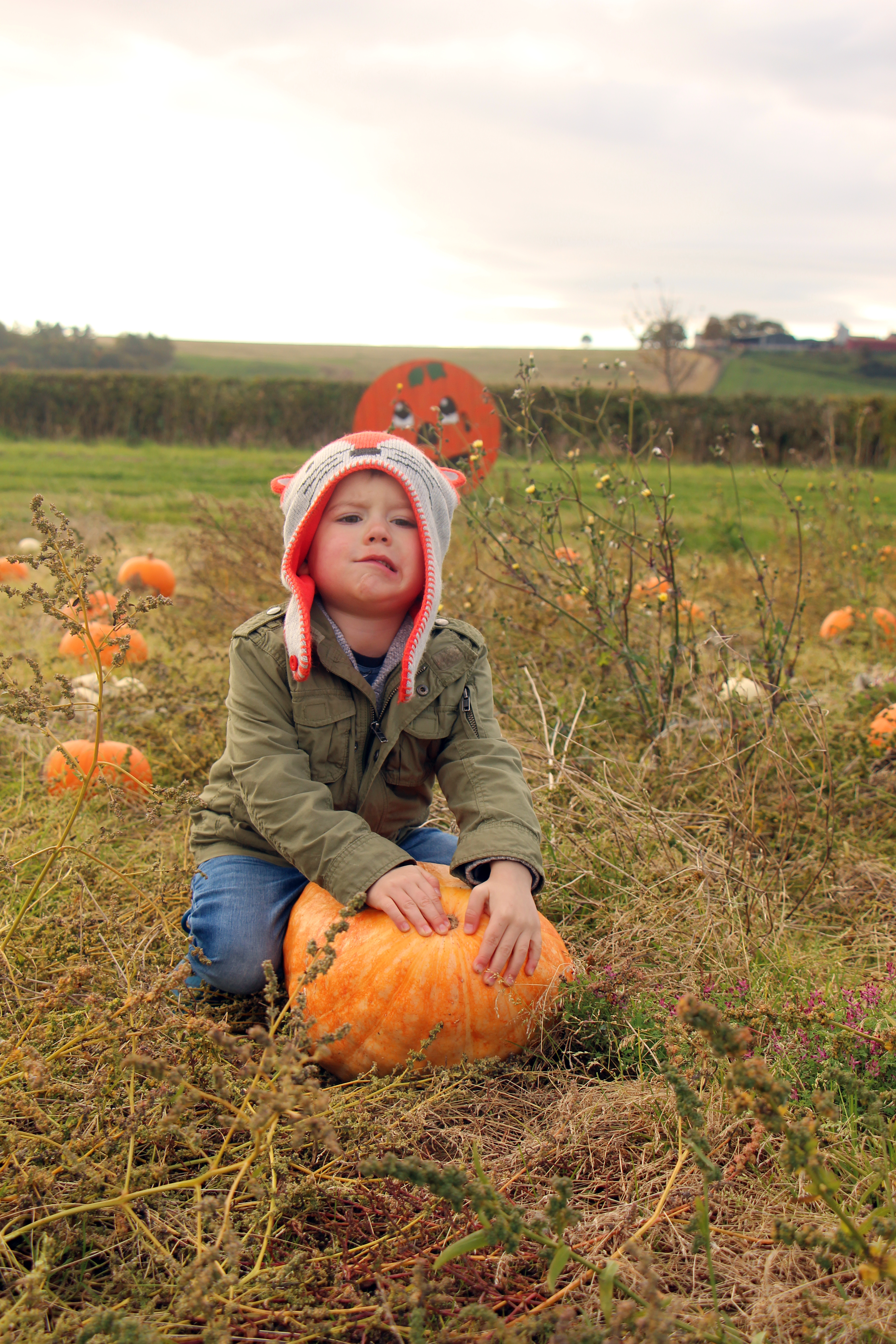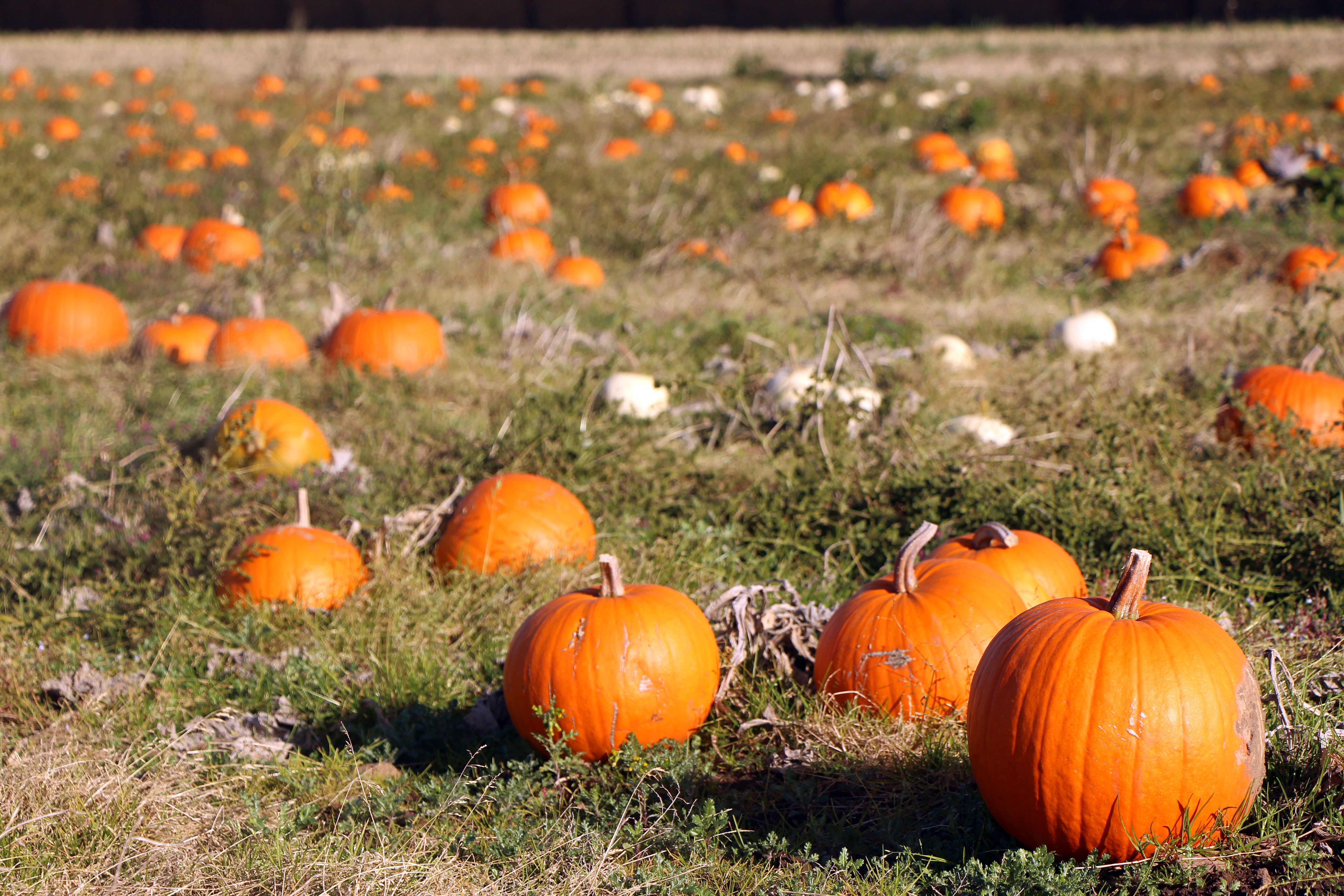 A patch full of pumpkins alone may not tempt you to drive to the middle of nowhere (said from a city dwellers point of view), but the team at Kilduff have added some extra touches that make the journey out there in to an all rounded, worthwhile day trip. From the colourful array of wheelbarrows, the weighing station, and the 'we picked a pumpkin' photo op – all of which greatly extended the pumpkin inspecting and selecting process – to the lovingly created patch decorations, including colourful painted barrels and an impressive troupe of scarecrows.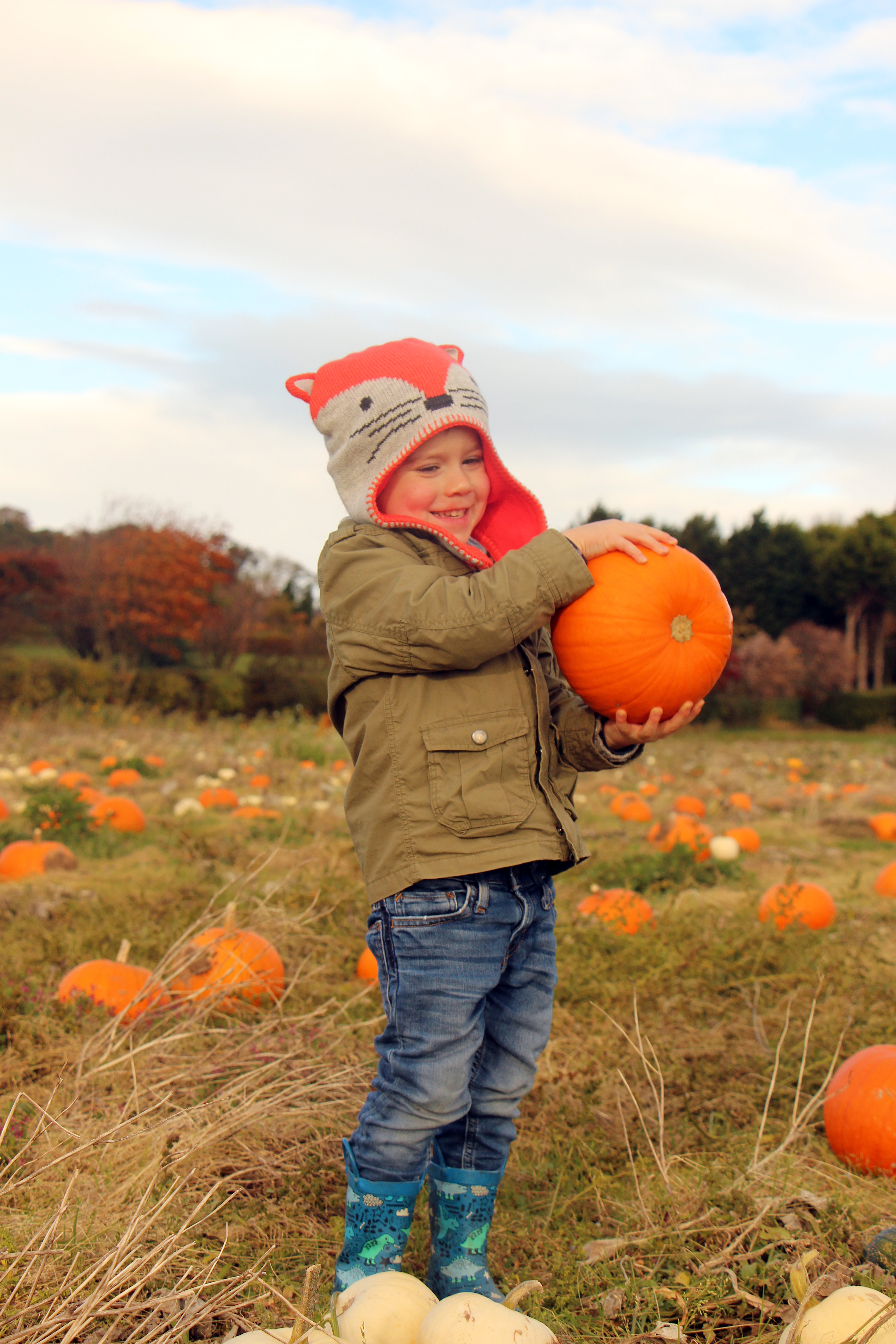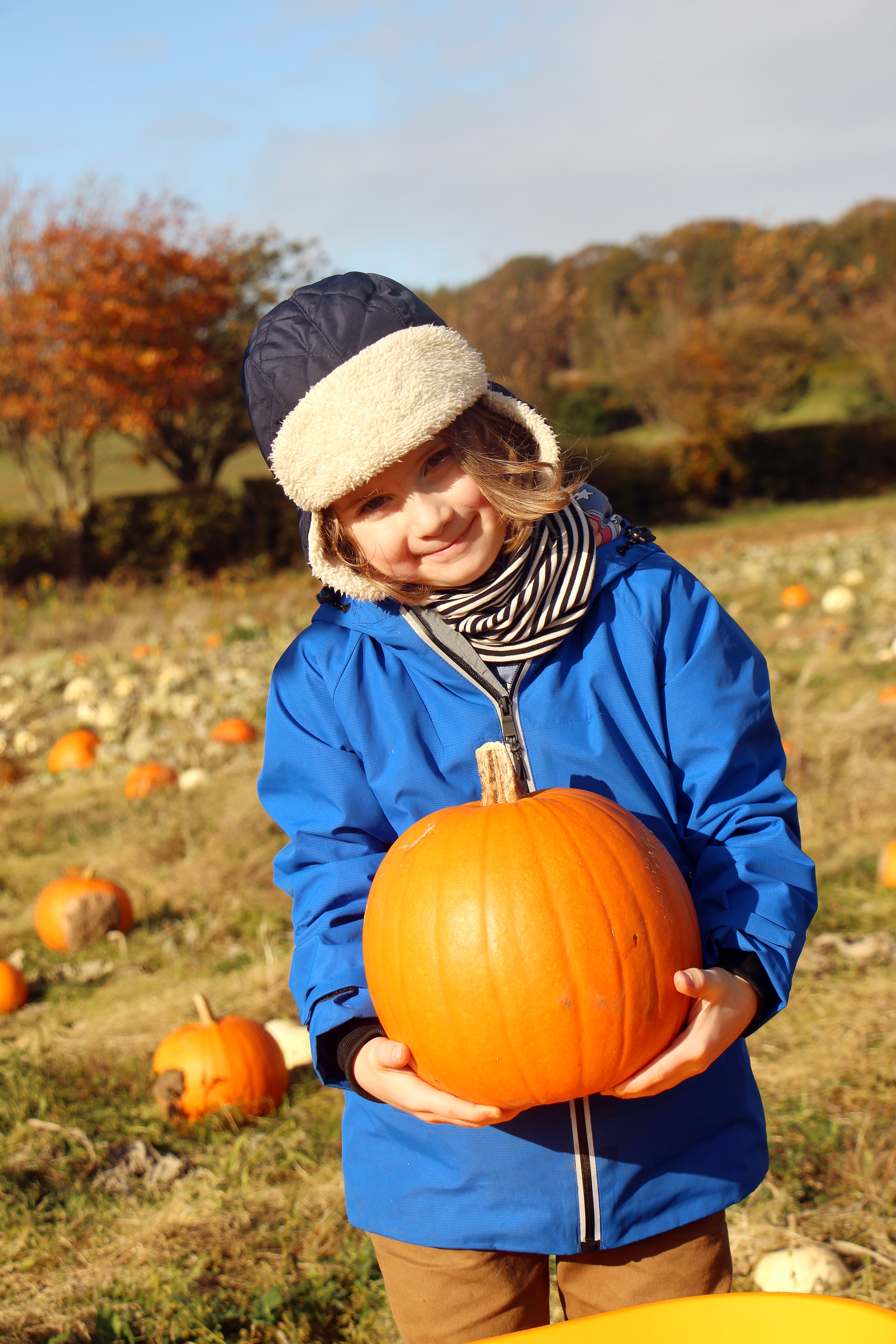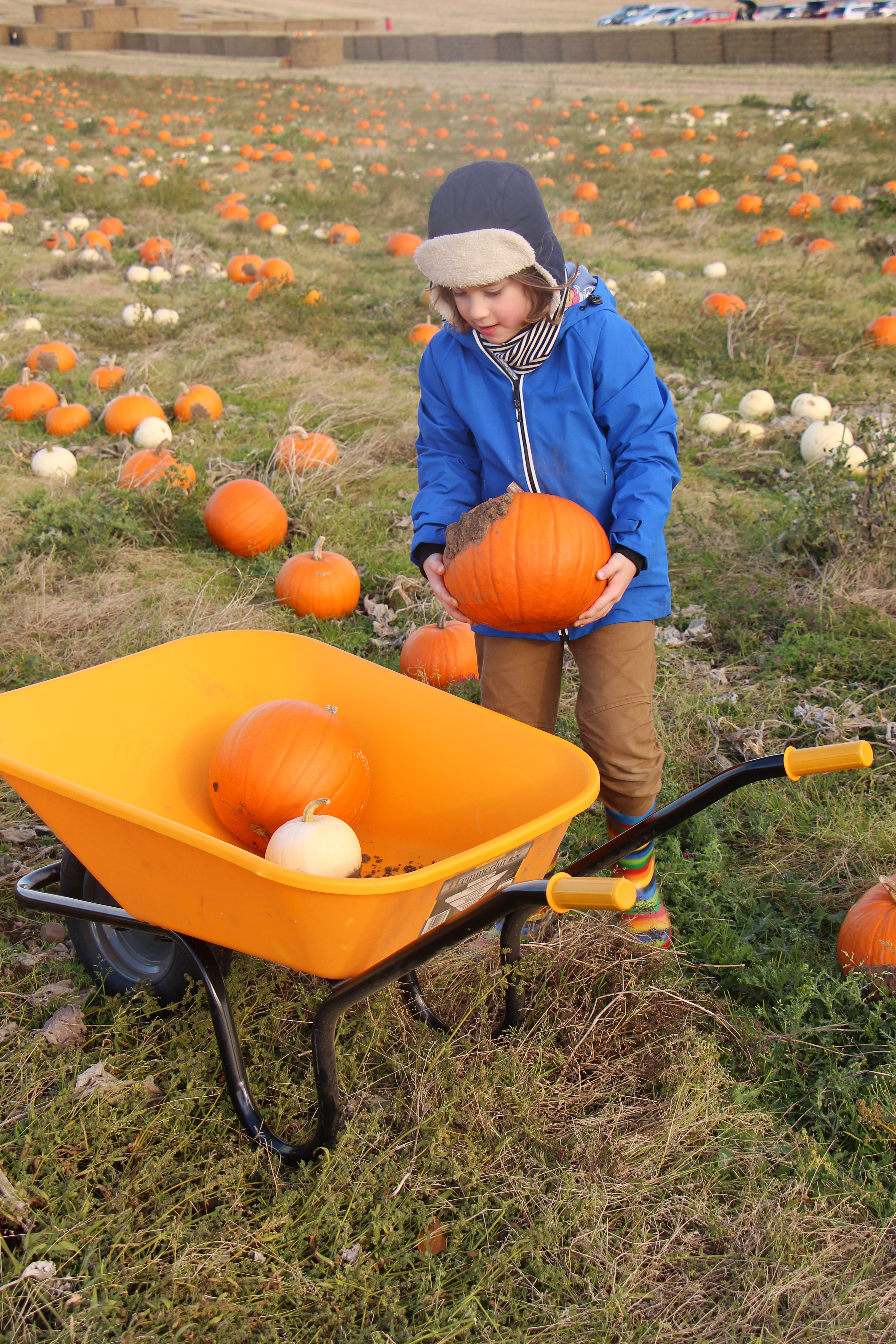 There were other photo opportunities too, a converted horsebox selling tasty treats and hot drinks – including amazing hot chocolate with real lumps of chocolate on wooden spoons, which you had to swirl around to melt in to your hot milk – and possibly the poshest cabin toilets I have ever come across!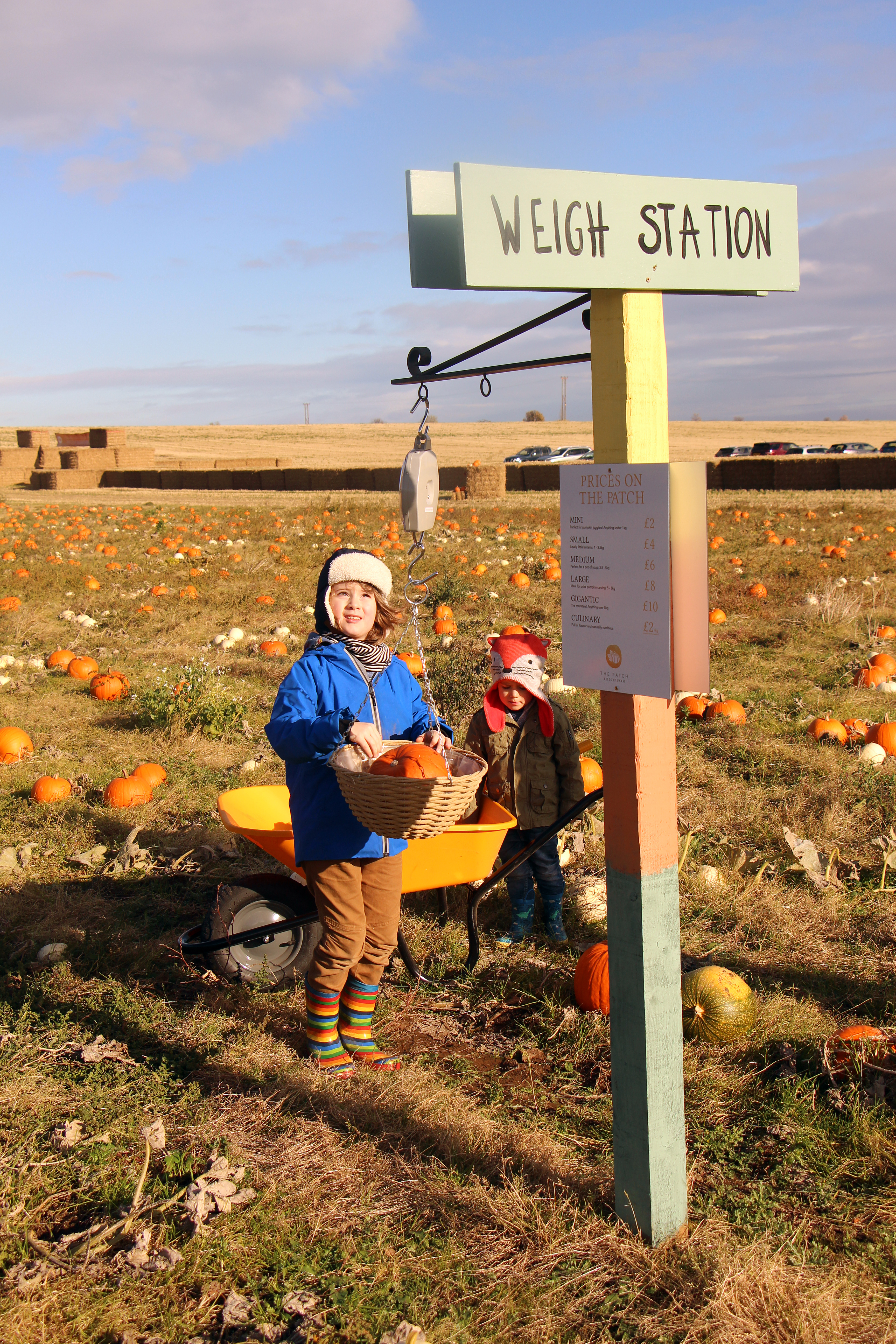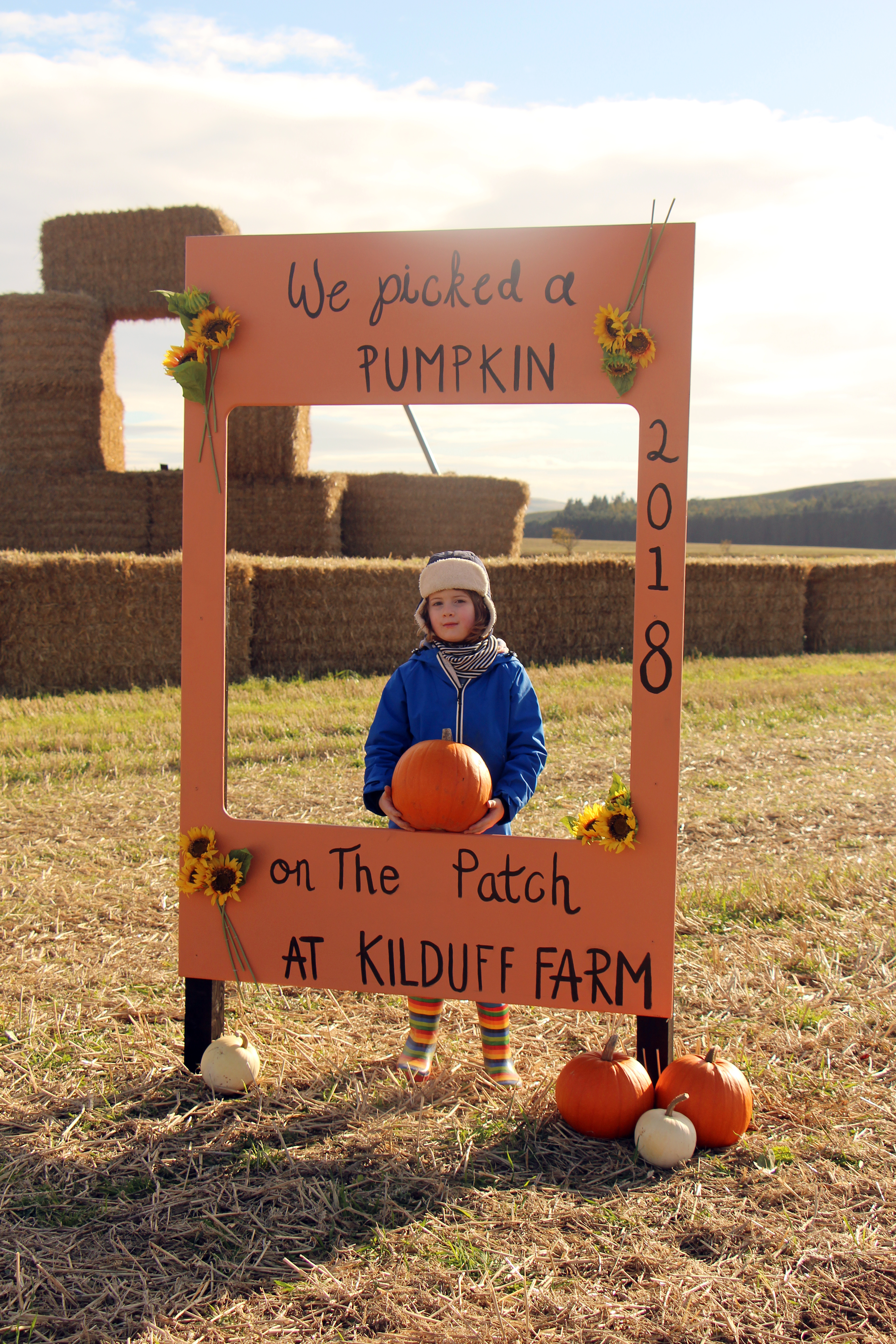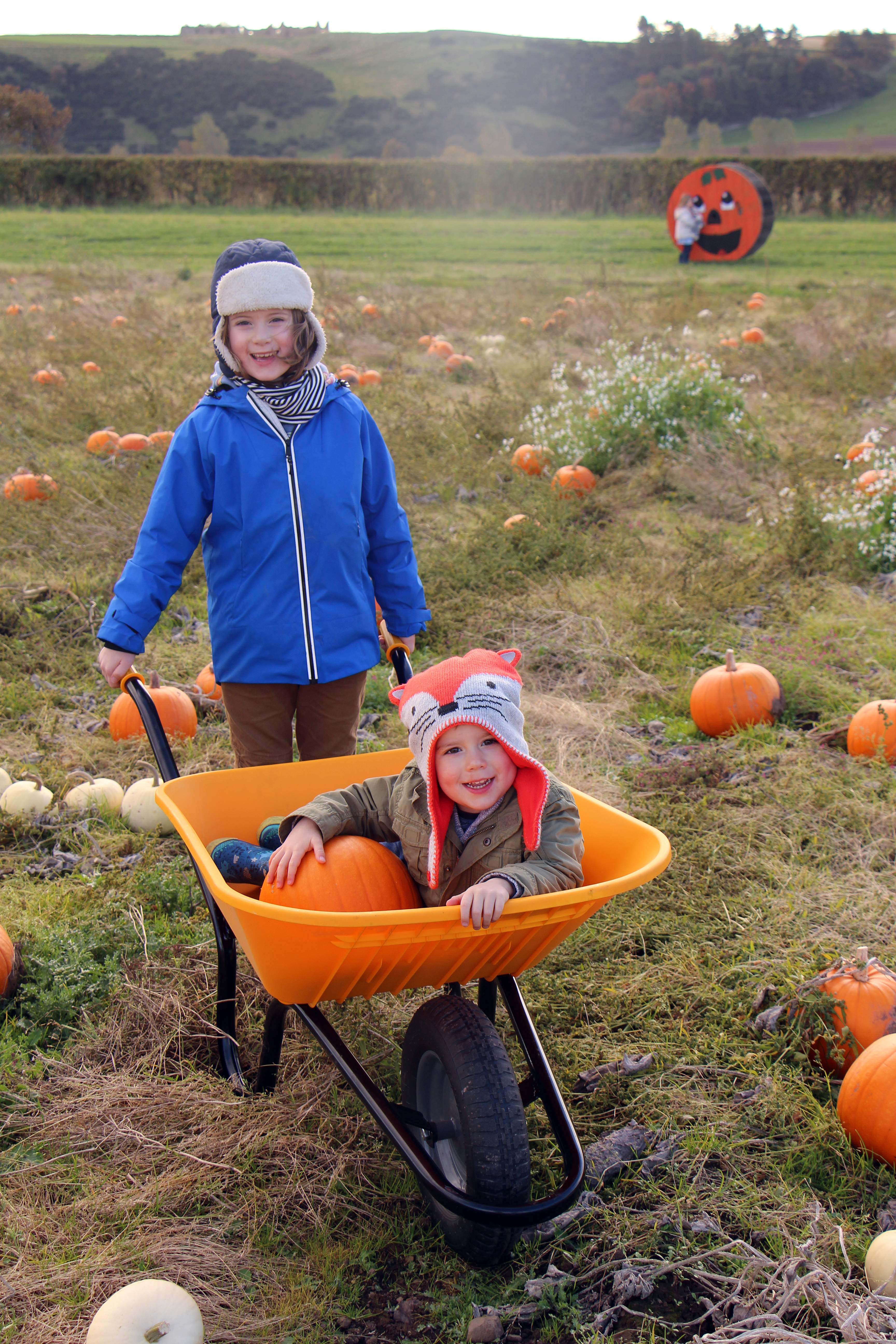 Oh, and did I mention the straw bale maze? Be still my beating heart. It's one of these obscure things on my bucket list that I've always wanted to see and do, and I think I was just as excited as my kids at the prospect of the maze. The boys spent a good chunk of time chasing each other around the maze before we picked our pumpkins, then again afterwards. And then my littlest discovered he could cheat the maze by sitting on daddy's shoulders! Haha. The maze was suitably Hallowe'en themed too, with some spooky surprised lingering around the corners of some of the dead ends.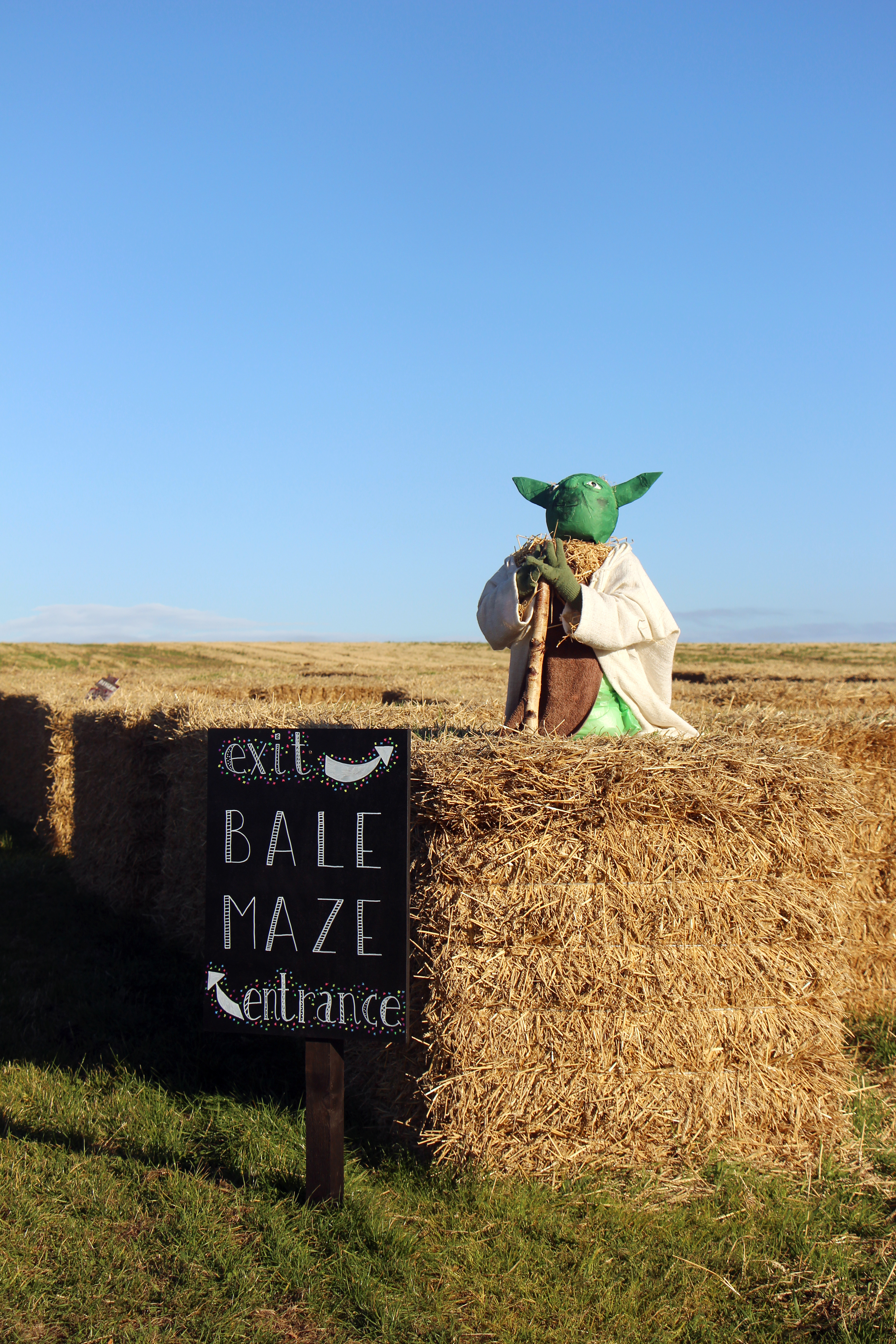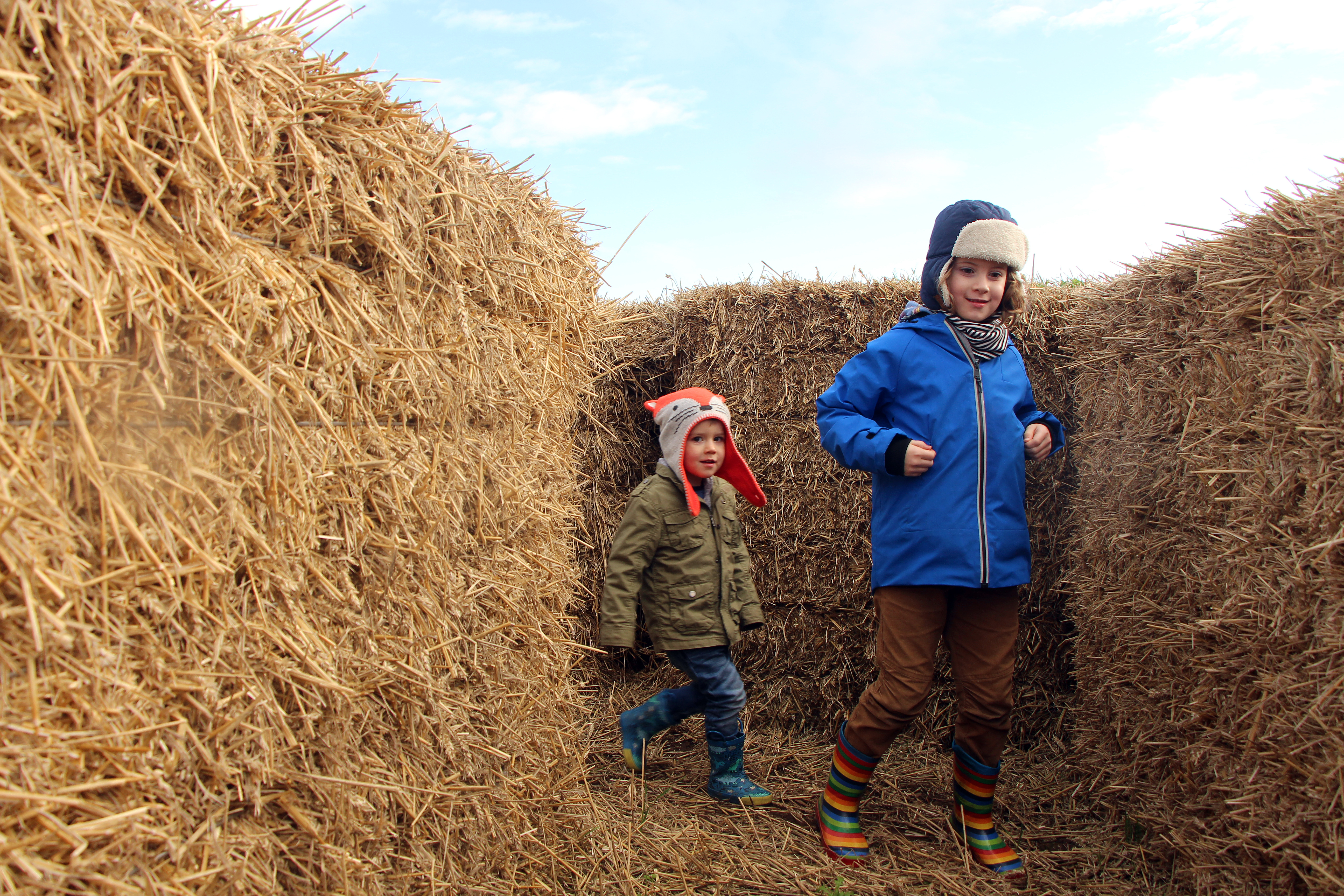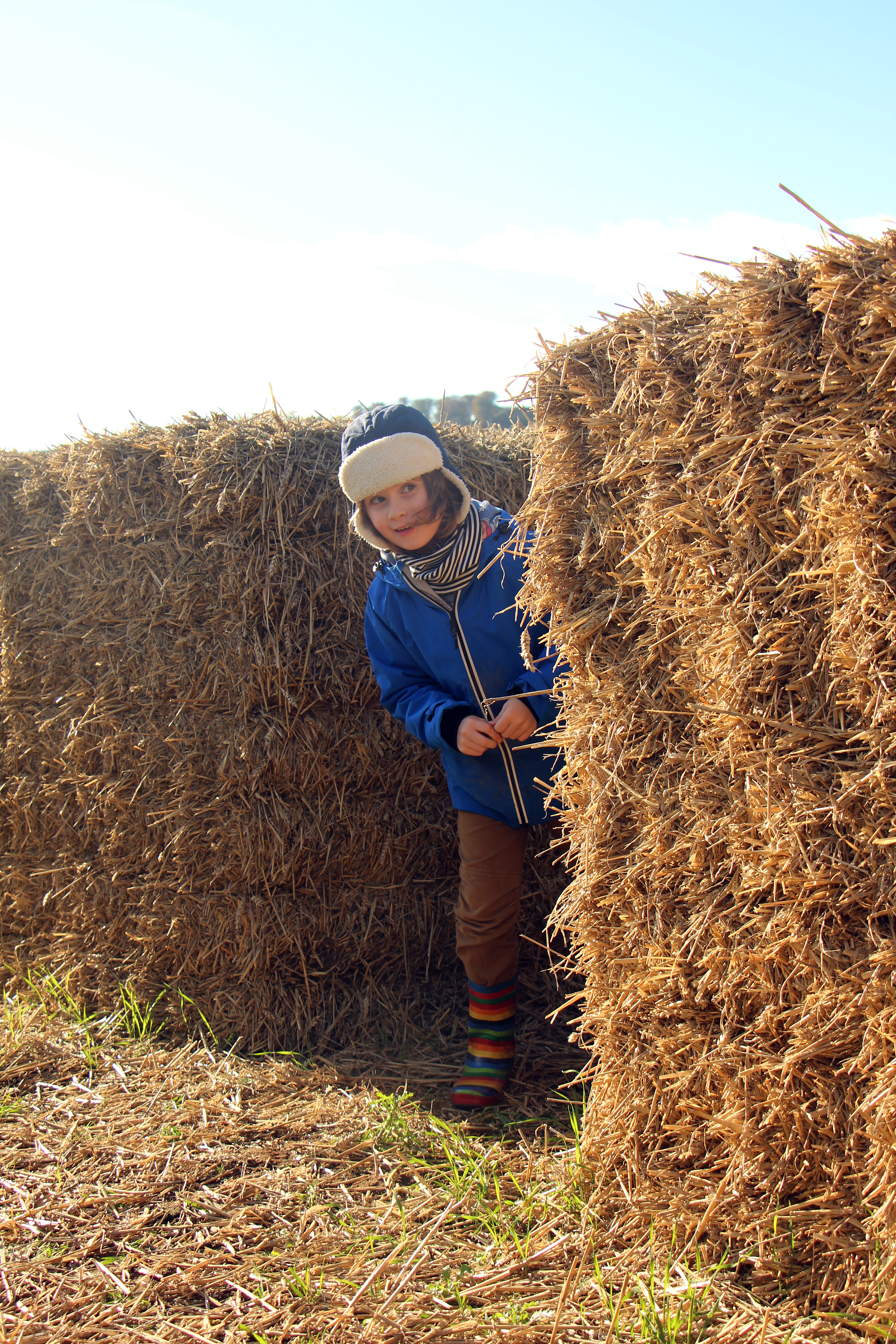 So was it worth the trip out from Edinburgh to East Lothian? Absolutely! We did actually stay over in Haddington for two nights, because there were a couple other things in the area we'd been wanting to do for a while and it was the October half term school holidays so we had decided to make a little mini break out of it, but you can absolutely do it as a day trip too. It takes around 2 hours from Edinburgh by public transport – you can either take the X7 bus to Haddington or the train to North Berwick, and then the 121 bus from either to Kilduff. It's a 'stop on request' which means it's not marked on the timetable but if you ask the driver they will let you off at the farm. If you are looking up times, it's just a minute or so before or after Athelstaneford, depending which direction you are coming from, and the bus goes every two hours. Of course, if you have a car (which we don't) you'll be even quicker, as it only takes about half an hour from Edinburgh.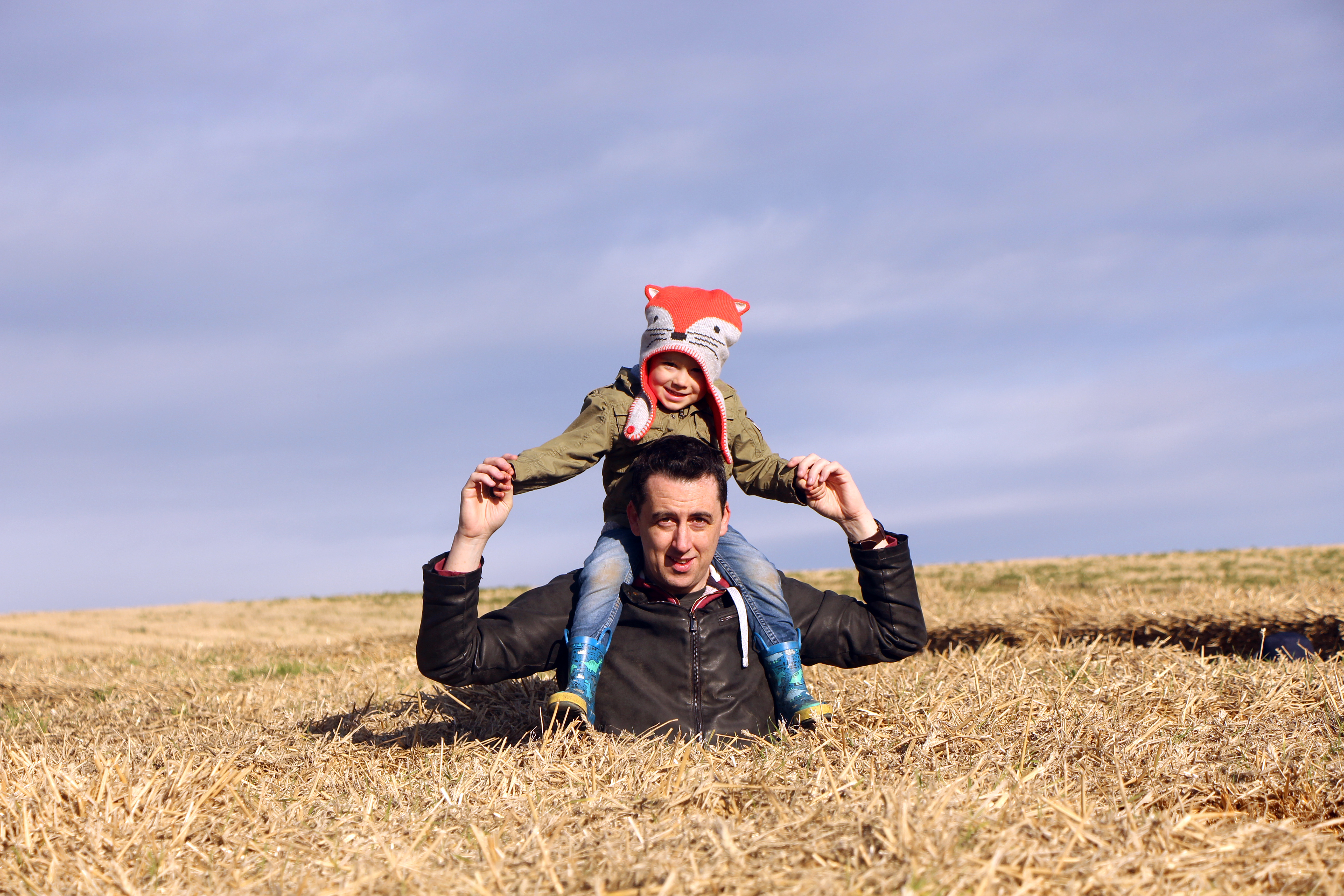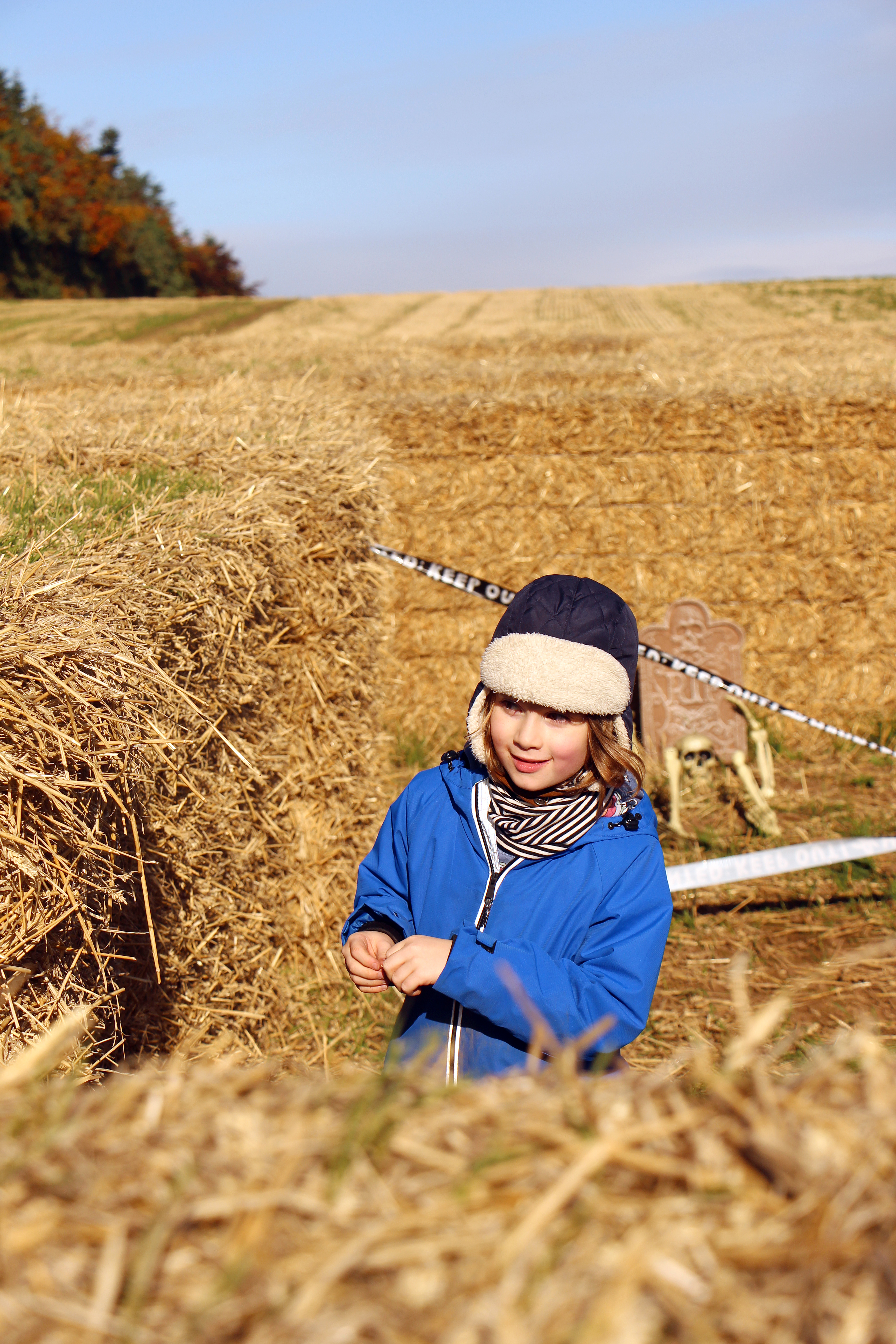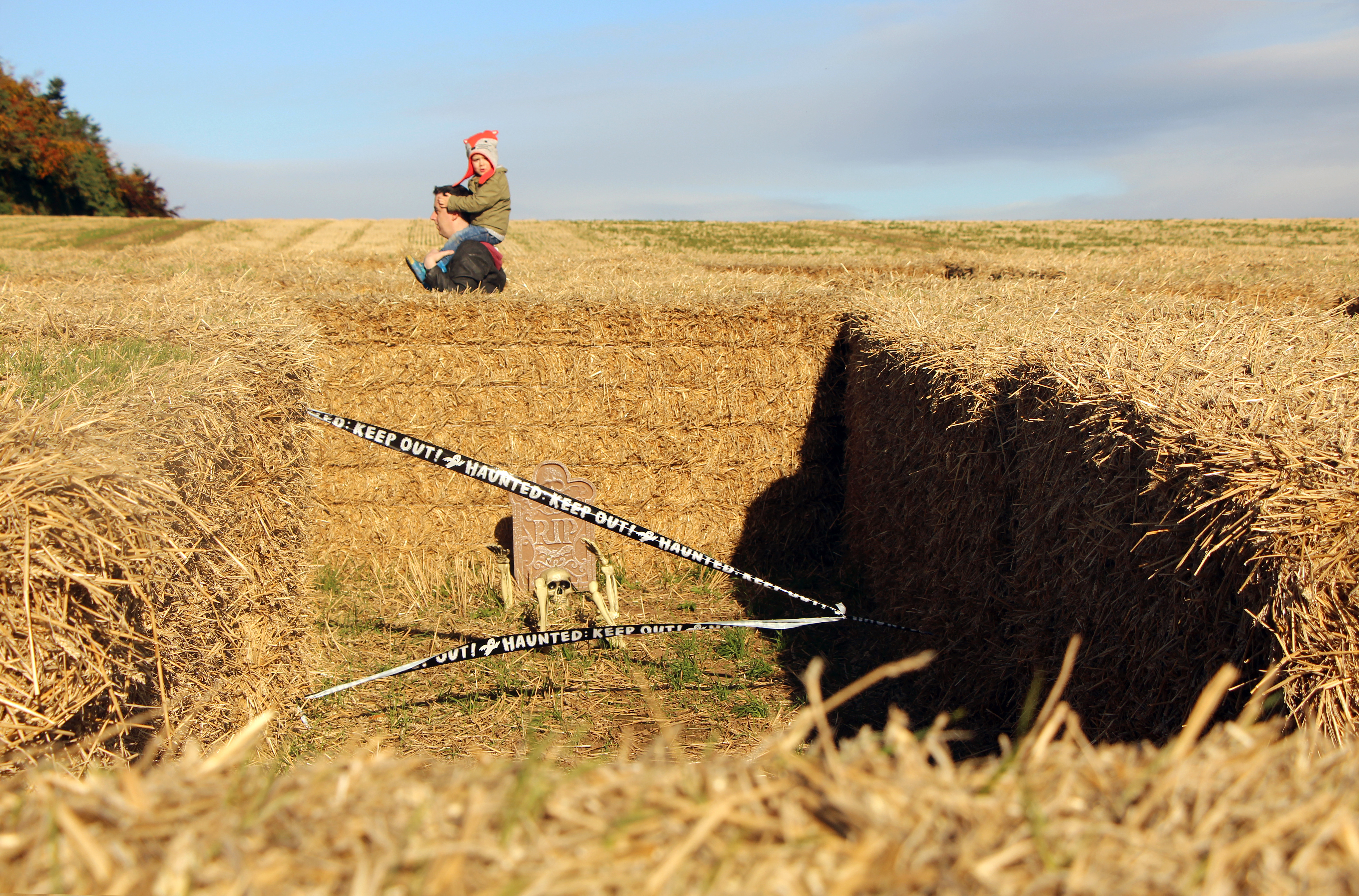 A few other things that are useful to know:
There is no need to book, you can just turn up.
Entrance to the patch, the maze etc is free, you just pay for the pumpkins you pick and any food or drink you buy.
Pumpkin prices for the Hallowe'en pumpkins range from £2 for mini pumpkins to £10 for gigantic pumpkins (we picked a decent sized carving pumpkin which weighed in as a medium size for £6), and culinary pumpkins are £2 per kilo.
There is no parking on the roads around the farm, but plenty of parking in the field next to the patch – just follow the signs!
You can pay by card, but cash is welcome!
The patch is a dog free zone, but there are lots of lovely walks surrounding the farm you can take your dog on after you're done pumpkin picking.
It's Scotland, so the weather may get cold and wet – wrap up warm and wear sturdy shoes or wellies.
Kilduff Farm Pumpkin Patch was open last weekend, and will be opening again on Friday 26th to Sunday 28th October, from 10am to 4pm, as long as the pumpkins last. Once the pumpkins are gone, they are gone! They patch won't be restocked with pumpkins from elsewhere, so if you want to get your hands on a genuine Kilduff pumpkin, you better be quick (you can follow Kilduff Farm on Instagram and Facebook for the most up-to-date information)! So much love and passion has gone in to this pumpkin patch experience, they deserve to sell every last pumpkin that they have. My kids have already asked if we can go again next year!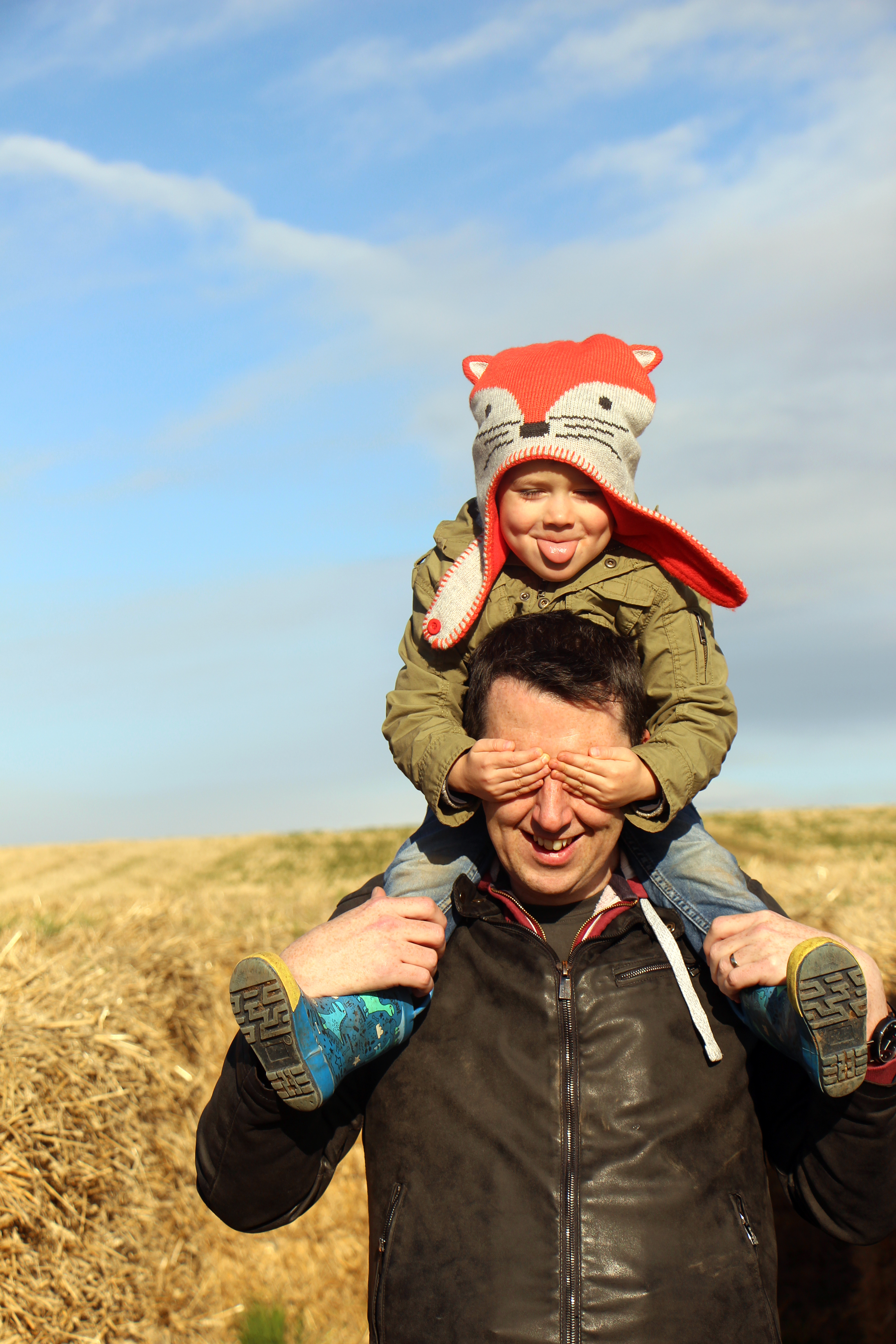 [line]
Disclosure: We were invited to attend the opening of The Patch at Kilduff Farm, and received some free refreshments, goodie bags for the kids, and a small pumpkin to take home. However, we paid for our travel ourselves, as well as all other pumpkins we picked, and all opinions in this review are our own!