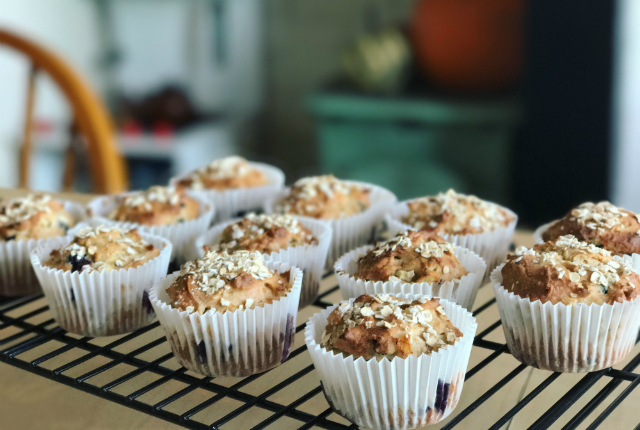 Blueberry & Pear Muffins
With the days getting darker and colder, I just can't help myself baking some nice, comforting treats. Like these blueberry and pear muffins. They never last very long, the boys just gobble them up!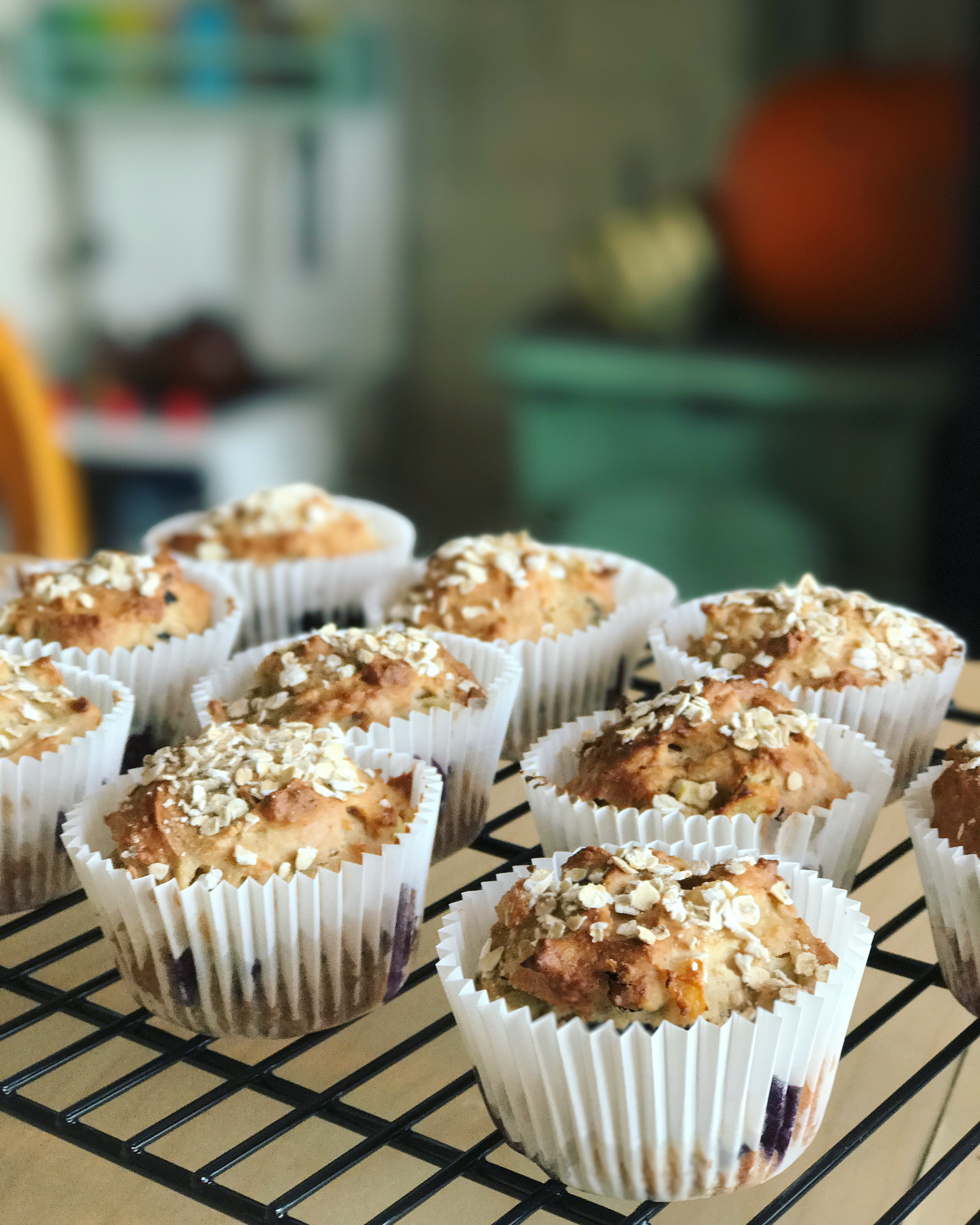 Ingredients (makes 12)
200g gluten free self-raising flour, e.g. Dove's Farm or Sainsbury's
1/2 tsp gluten free baking powder
2 Tbsp shredded psyllium husks
80g ground almonds
2 large eggs, beaten
100ml Greek yoghurt
100g almond butter
1 banana, mushed
2 Tbsp maple sirup
1-2 Tbsp milk
80g blueberries
80g pear, peeled, cored and chopped as small as you can
2 Tbsp gluten free oats (optional)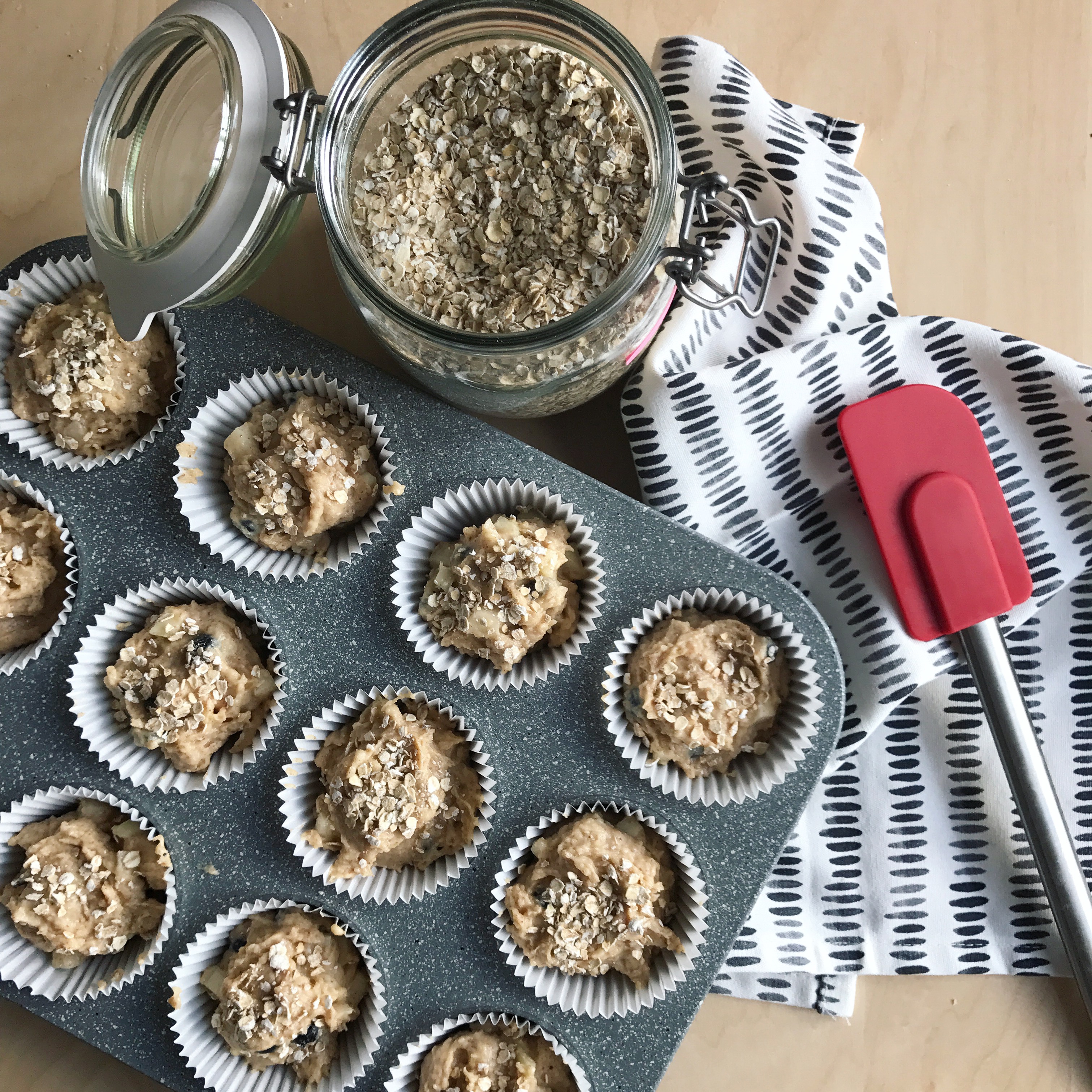 Directions
Pre-heat your oven to 180 C.
Sift the flour in to a large bowl, then mix in the baking powder, psyllium husks and ground almonds.
In another bowl, mix together the eggs, Greek yoghurt, almond butter, banana and maple sirup.
Stir the wet ingredients in to the dry ingredients until just mixed. Don't over-mix, or the muffins will become too dense. If the mixture seems too dry (depends a bit on the size of your eggs), stir in 1 to 2 Tbsp of milk.
Fold the blueberries and pear pieces in to the mixture.
Line a muffin tray with 12 muffin cases and distribute the mixture evenly among them. Sprinkle the tops with some oats, if you like.
Bake in the oven for 20 – 30 minutes, until starting to go golden brown (depends on your oven, old old one could do it in 20, our new one needed closer to 30).
Leave to cool in the tin for 10-15 minutes before removing them, then leave on a cooling rack to cool completely.
Enjoy!