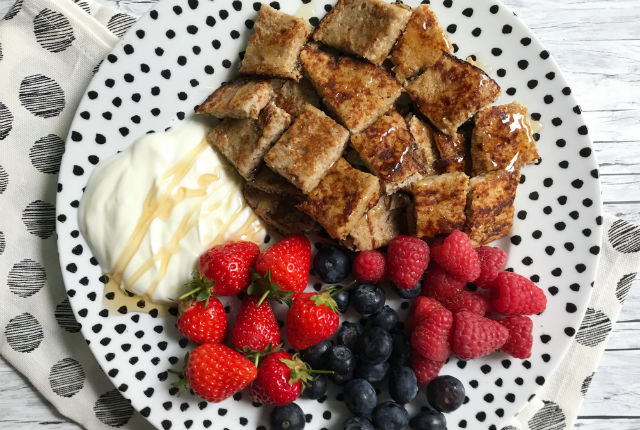 Banana Pancakes & Berry Platter
It doesn't matter when I pick my boys up from nursery/ school – whether they've just eaten or not, they are always, ALWAYS hungry and begging for snacks. Sometimes I take the easy option, but sometimes if we have time I also like to go all out and make them a special snack. Like this pancake and berry platter!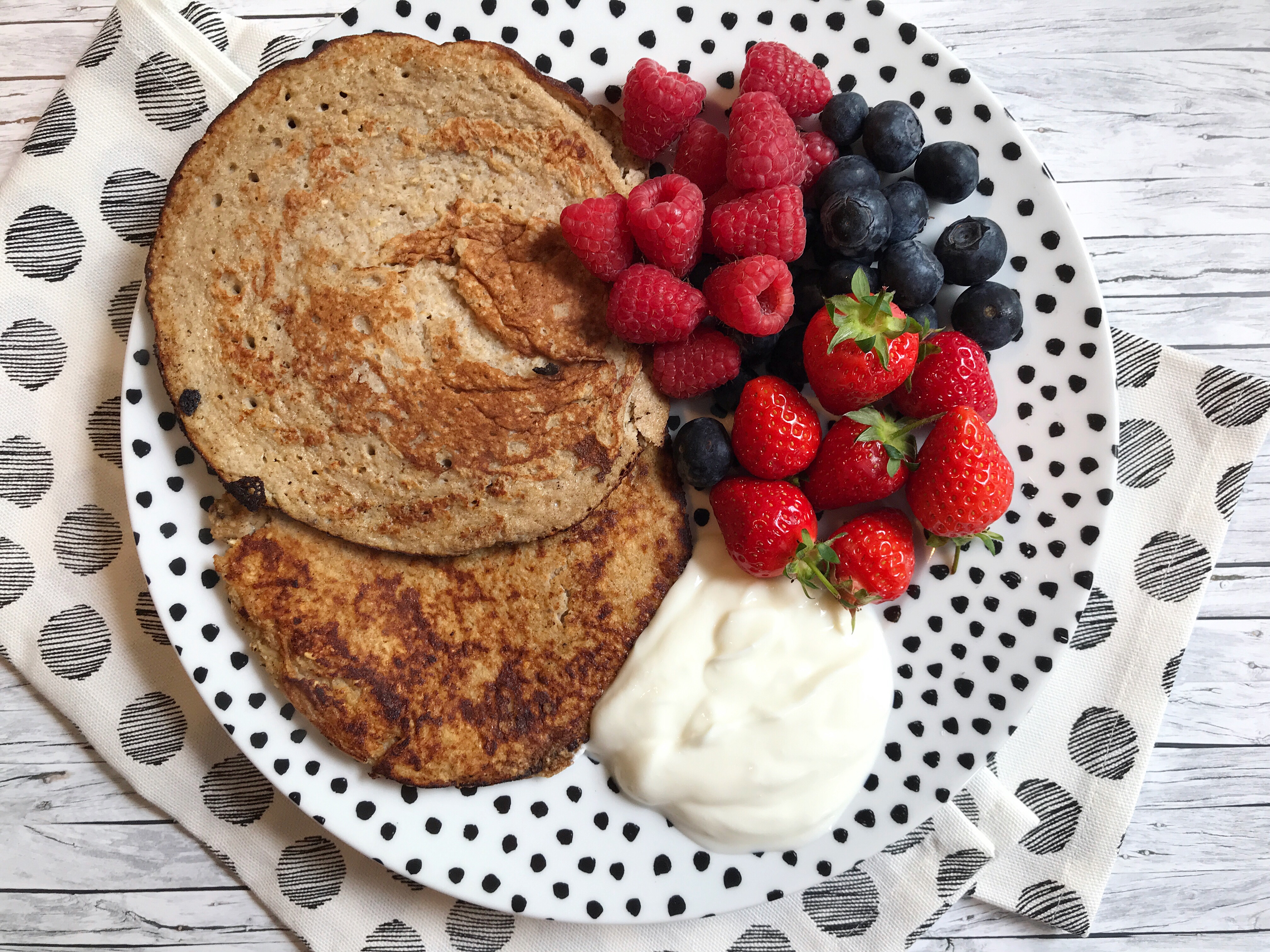 Ingredients
For each pancake, you will need
1 ripe banana
1 egg
2 Tbsp oatmeal
1/4 teaspoon ground cinnammon
pinch of nutmeg
berries, Greek yoghurt and honey to serve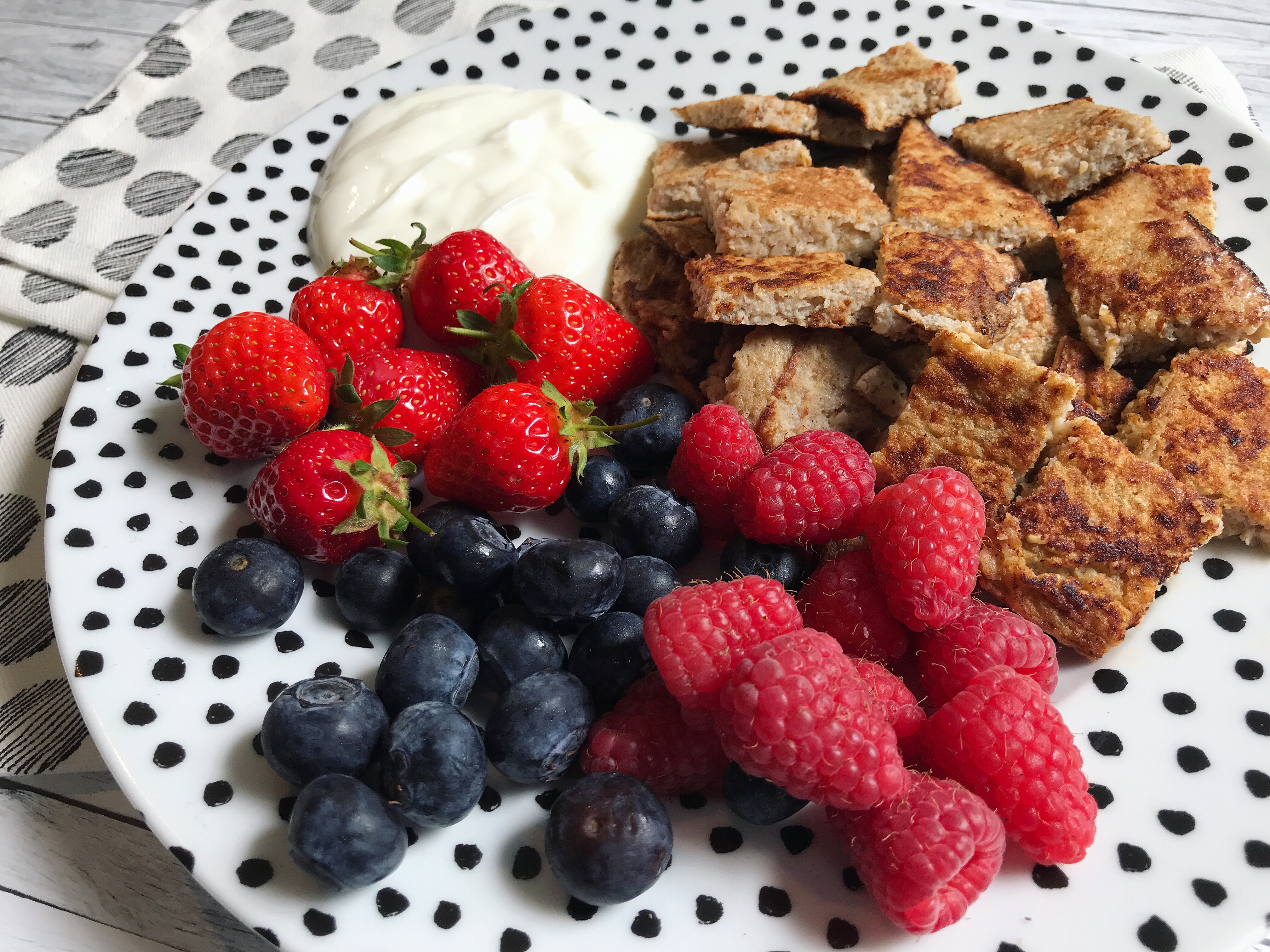 Directions
Thoroughly mash the banana, whisk the egg, then combine all the ingredients in to a batter. Don't worry if it's a bit lumpy.
Pour the batter in to a small, greased frying pan. Leave until the top starts to set, then flip over. Cook from both sides until the pancake starts to turn golden.
To make the platter for the boys, I usually make two pancakes, them cut them up in to bite sized pieces and serve with forks alongside mixed berries and yoghurt. You can also drizzle a little honey over everything for some added sweetness.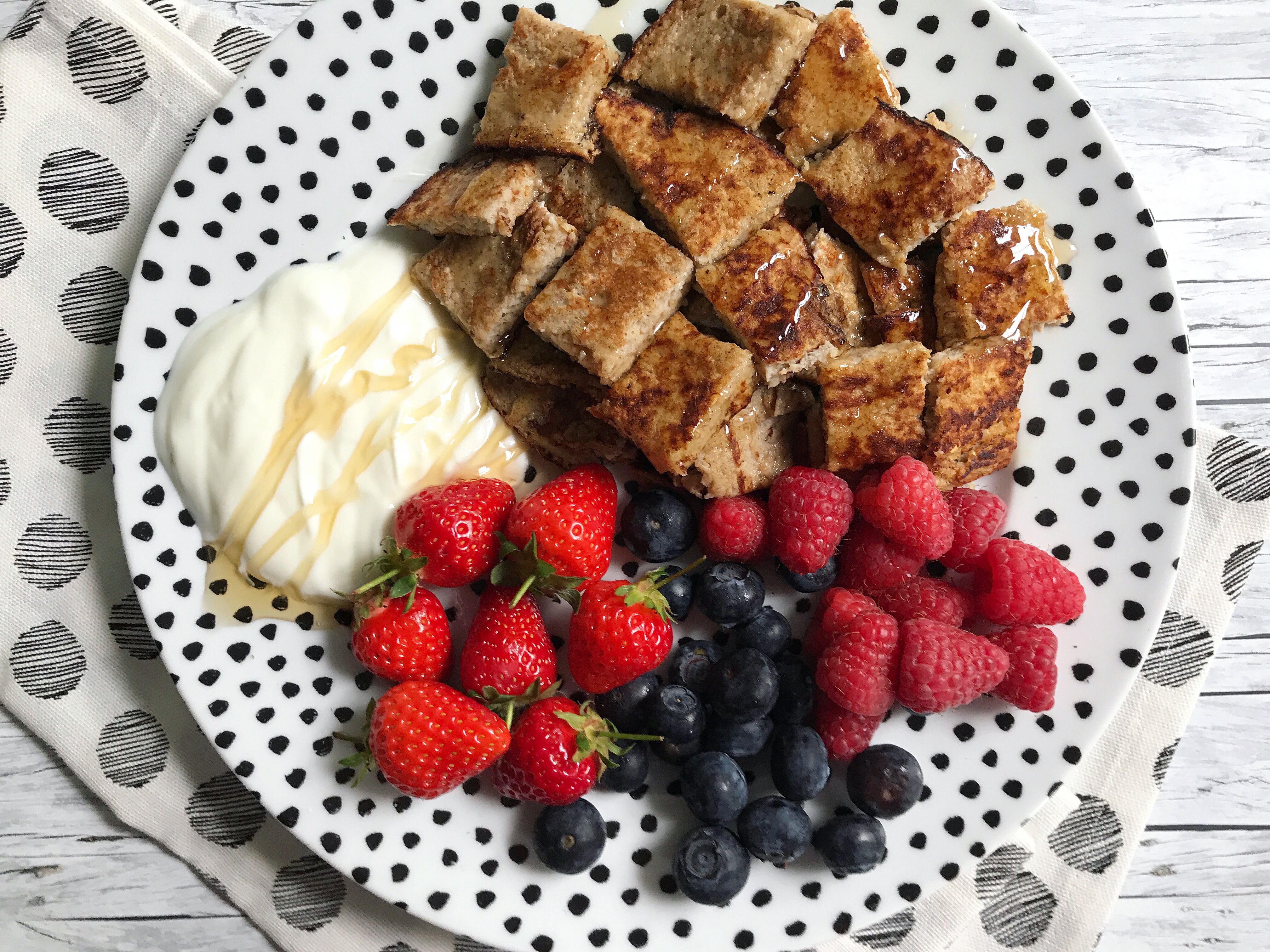 For more yummy pancake recipes, check out our other pancake posts!