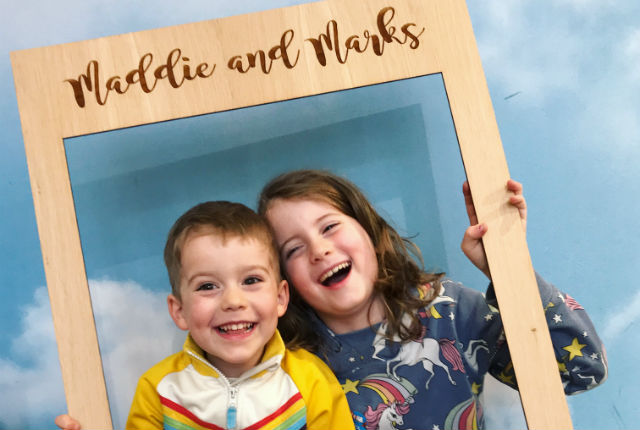 School Shoes Sorted with Maddie & Mark's [AD]
We're half way through our Summer holidays already, and preparations have started for the new school year. This August, I'll have not one, but two school kids to kit out – my eldest is going in to P5 and my youngest is very excited to be starting in P1. Today we went shopping for uniforms, dragging my boys through various shops to gather all the bits and pieces, and I think I aged by about ten years from the stress of it all. The last point on our agenda, of what had been a long and tiring day, was shopping for school shoes – something I normally would have been dreading, but Maddie & Mark's totally took all the pain out of it.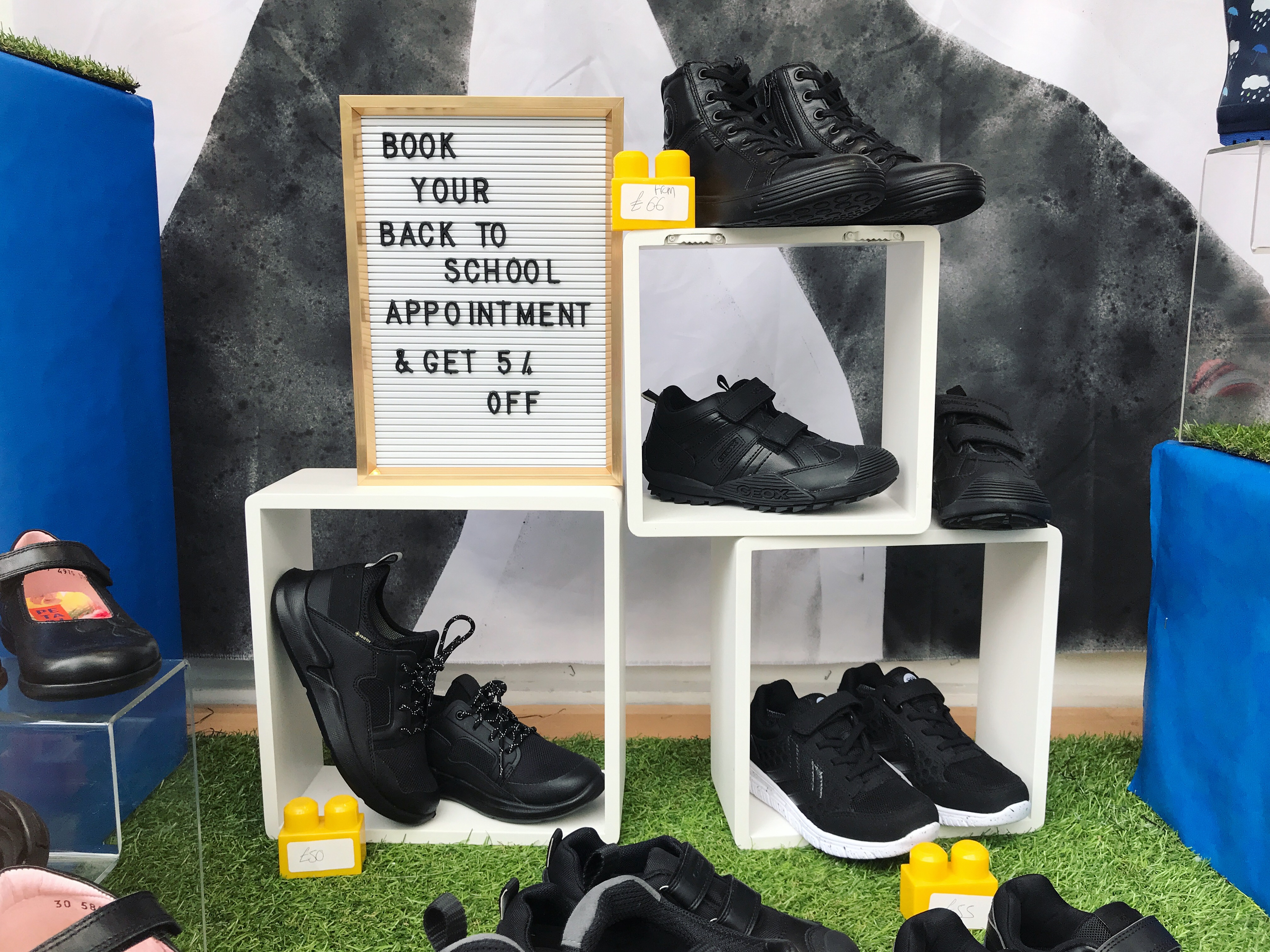 Disclosure: We received a free pair of school shoes for each of my boys, in return for giving an honest review of Maddie & Mark's school shoes service. All opinions are our own.
Maddie & Mark's Shoes are an independent family owned business based in Edinburgh, with two shops in the Blackhall and Bruntsfield areas of town. Founded by mum Imogen in 2007 – frustrated by the lack of shoes for her daughter that were not only well fitted but also beautiful and practical – Maddie & Mark's have become a firm favourite with locals. We first started shopping there two years ago when we moved back to Edinburgh, and haven't looked back since.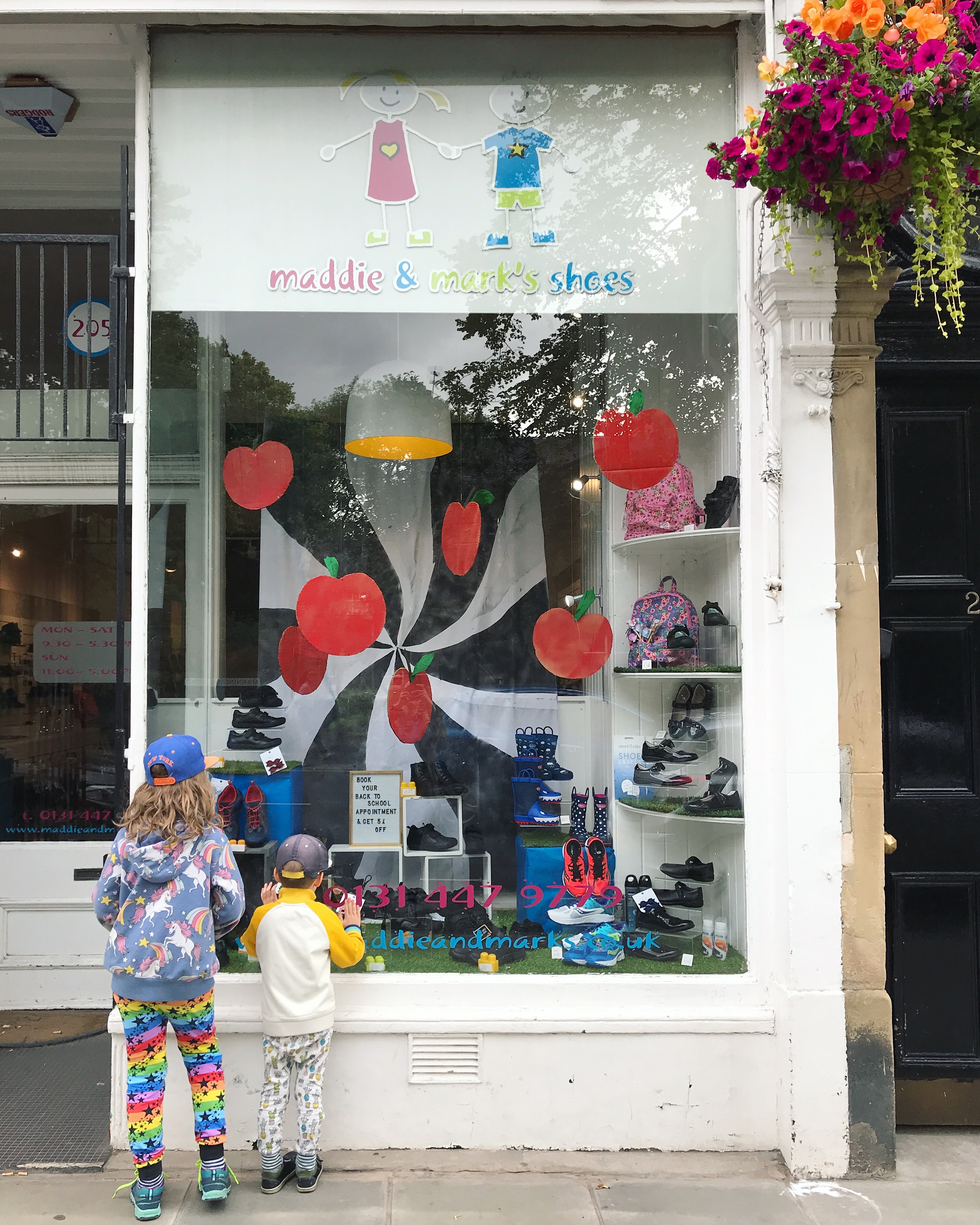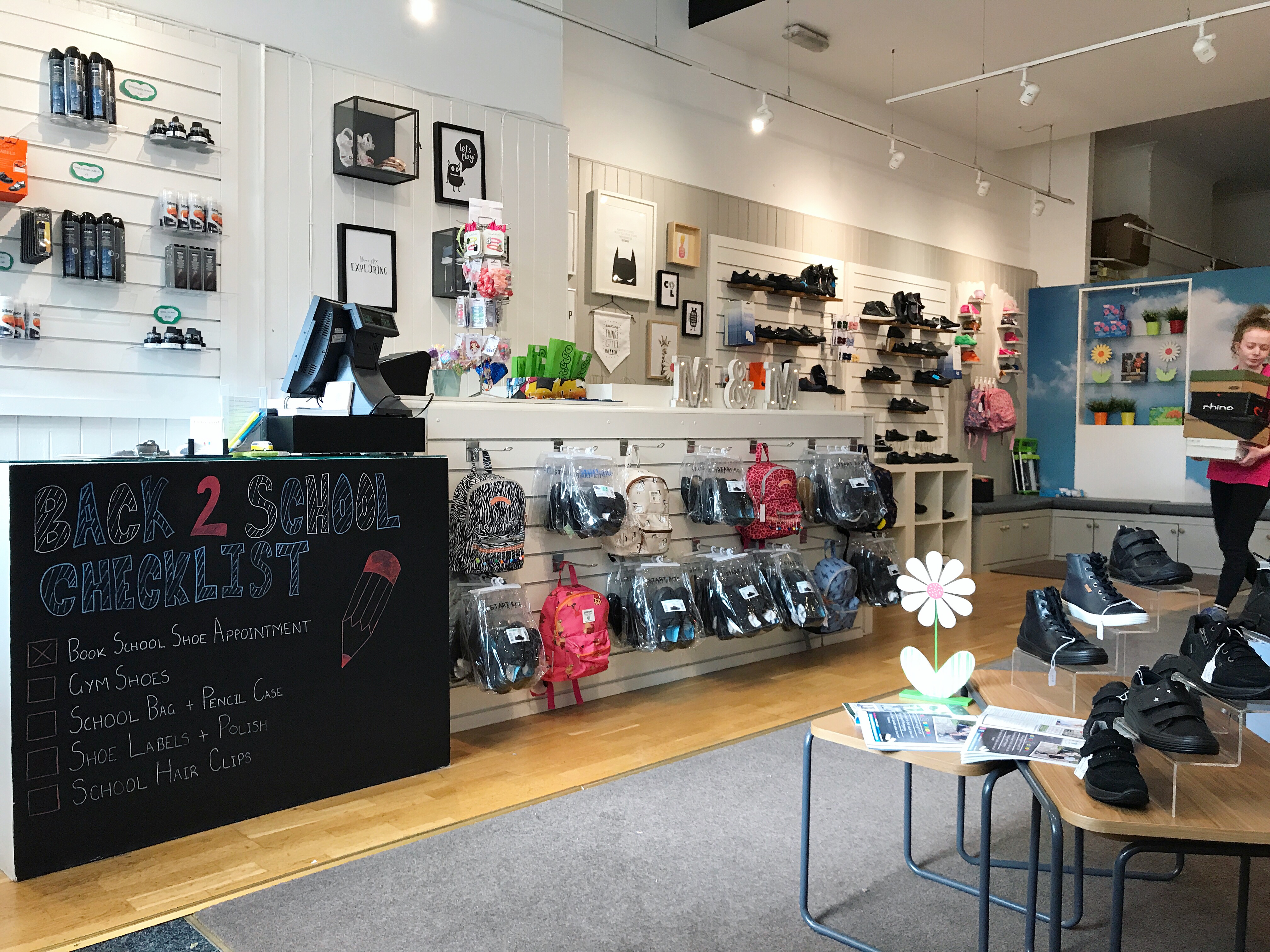 Service with a smile always comes first at Maddie & Mark's.They know how to put kids at ease, and their staff are experts at fitting shoes. One of the services they offer, is their back to school shoe fitting service. These special appointments are designed to make sure that you are fitted as quickly and efficiently as possible, with the best selection of shoes in stock for your child, and as a bonus for booking in advance you also get 5% off the price of your school shoes. We were greeted by the lovely Robyn, and Oskar was first to get his feet measured. He has very wide feet, which are often awkward to find shoes for, but after trying on four different pairs we found a winner. Robyn was very patient, as Oskar swithered between two pairs he liked and felt good in, and gave her expert advice on which pair she felt suited his feet better.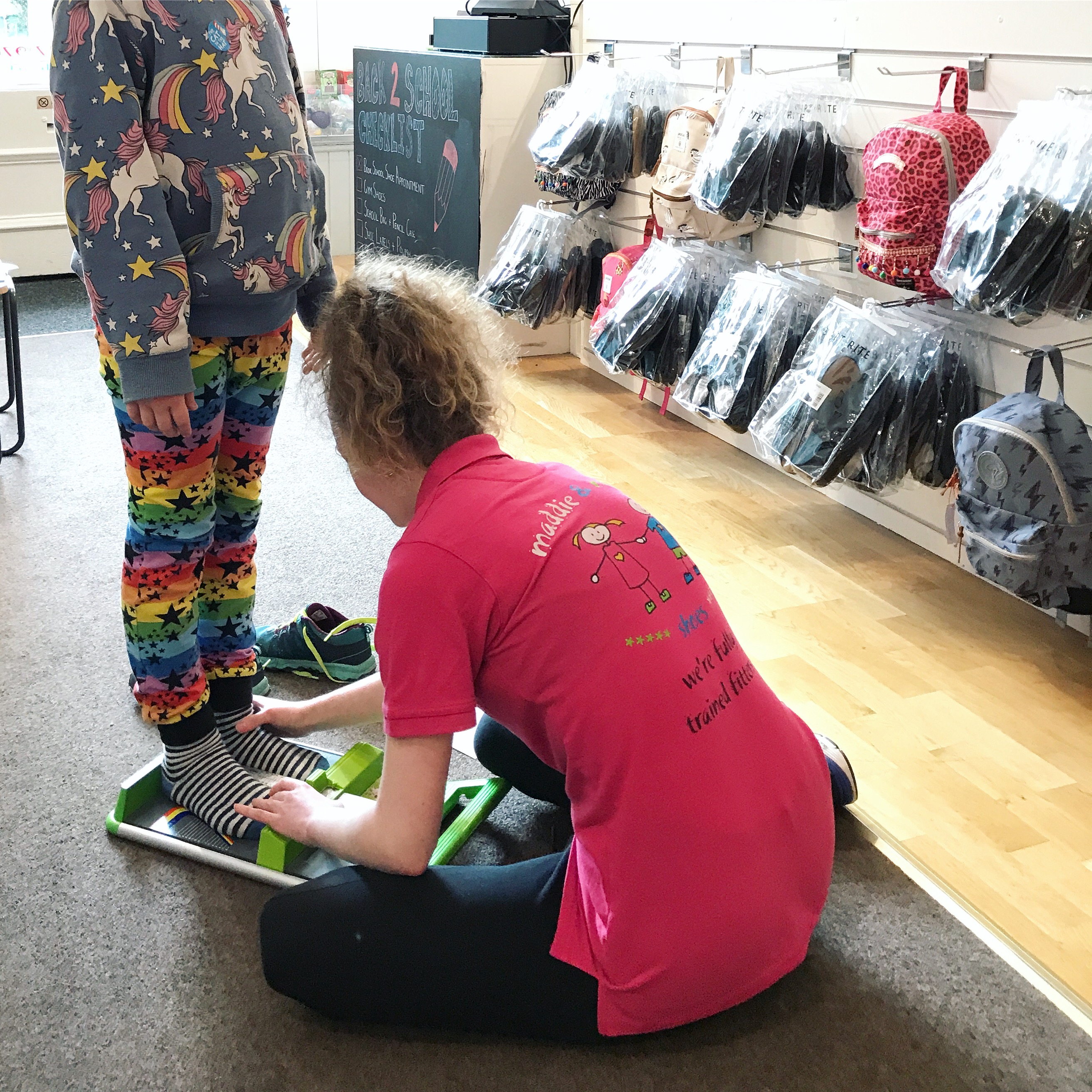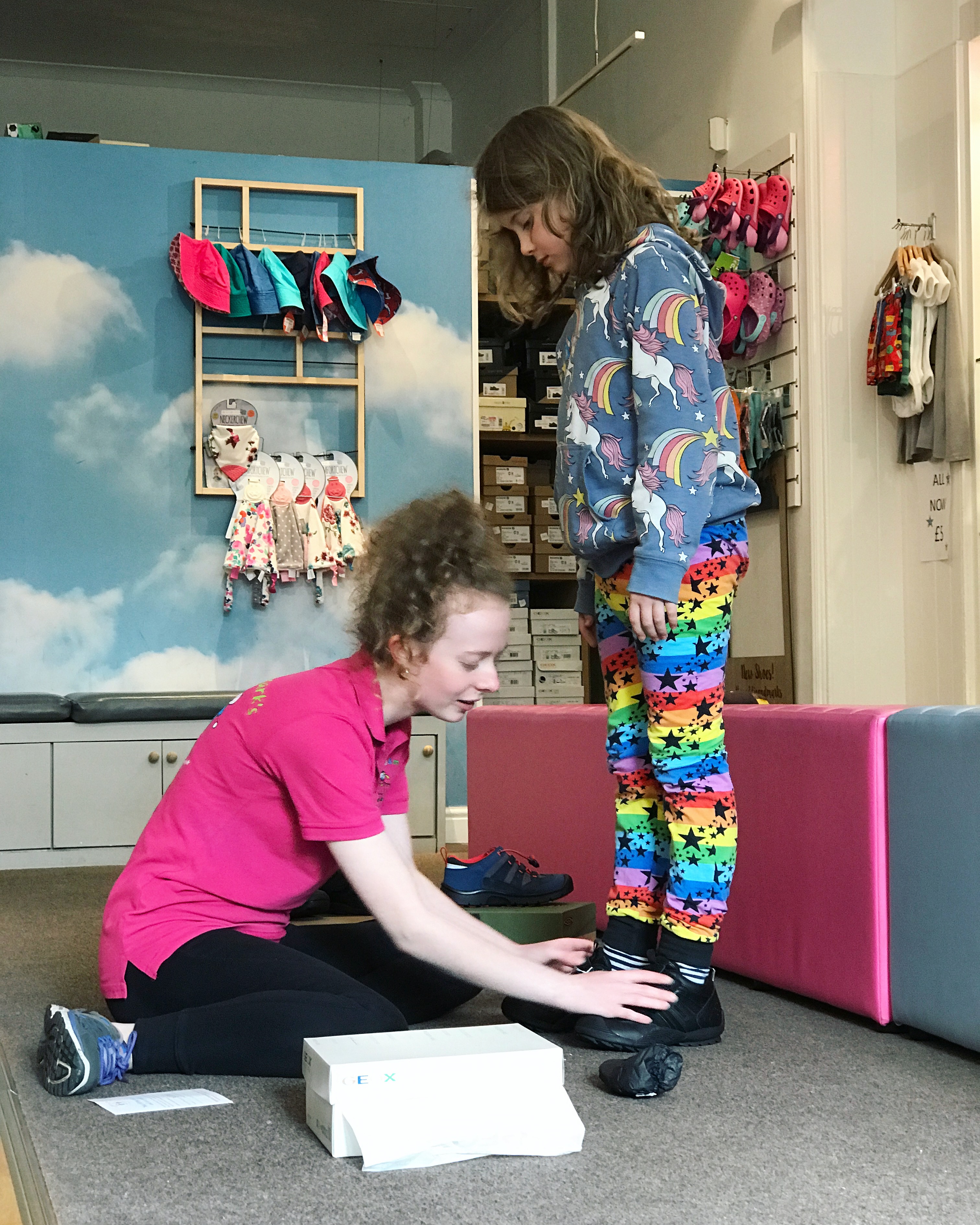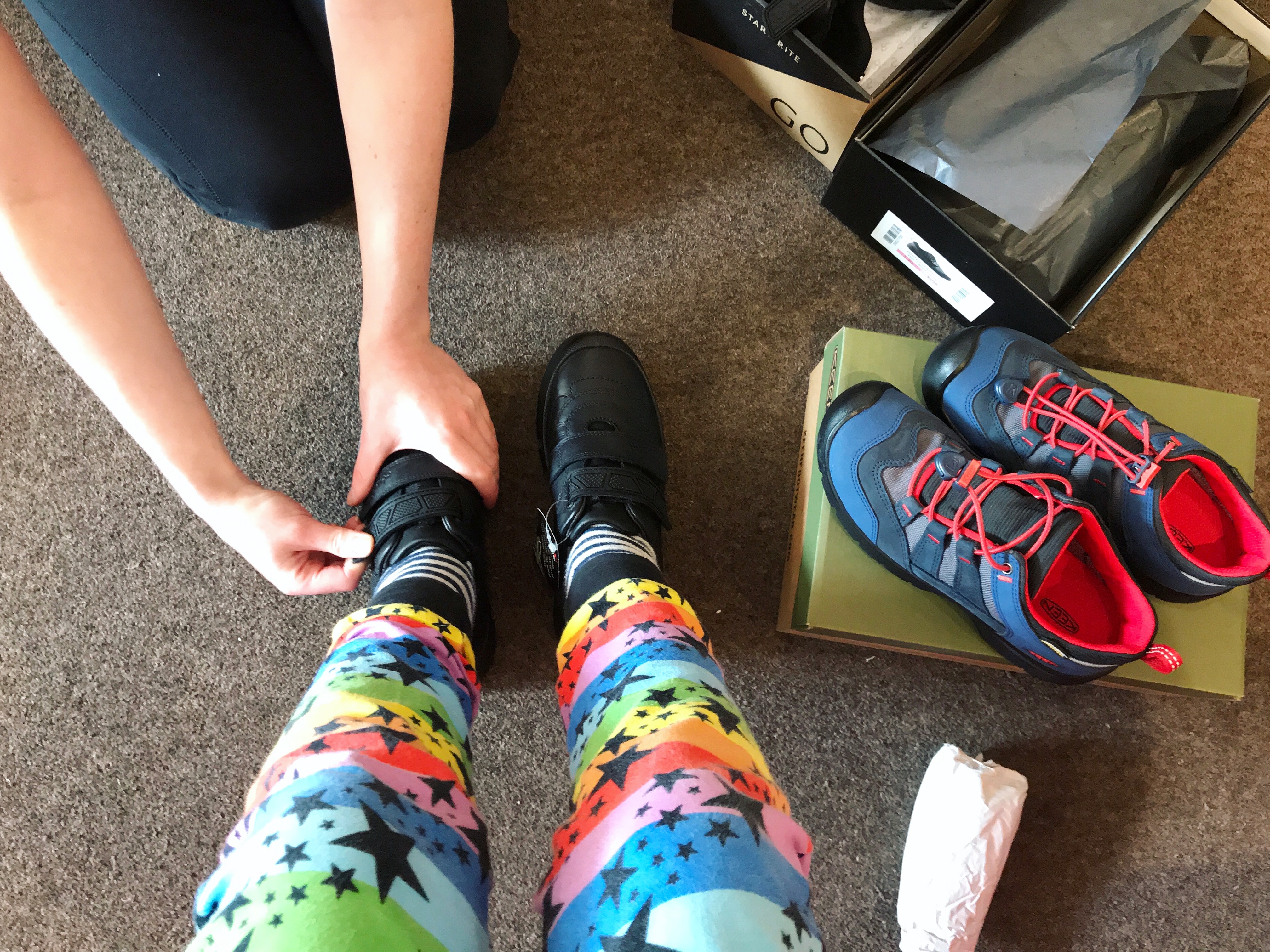 Next up was Mr Fox, who as a new P1 was getting his very first school shoes fitted. As we had struggled earlier in the day to find a uniform small enough for him, I was a little worried we'd have similar struggles with the shoes, but we struck lucky first time. Robyn brought out a pair of robust, padded school shoes, ideal for our little live wire, and they were a perfect fit.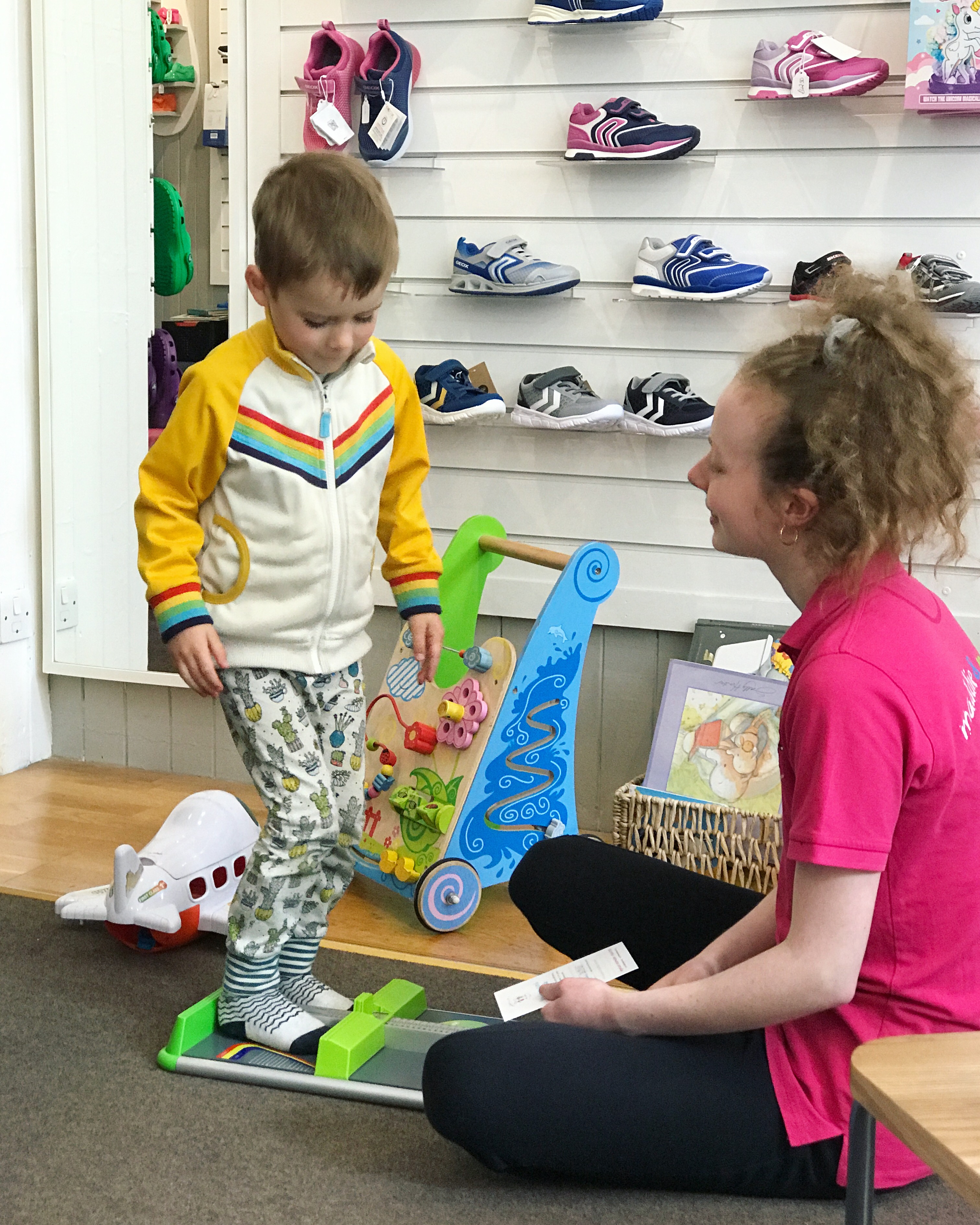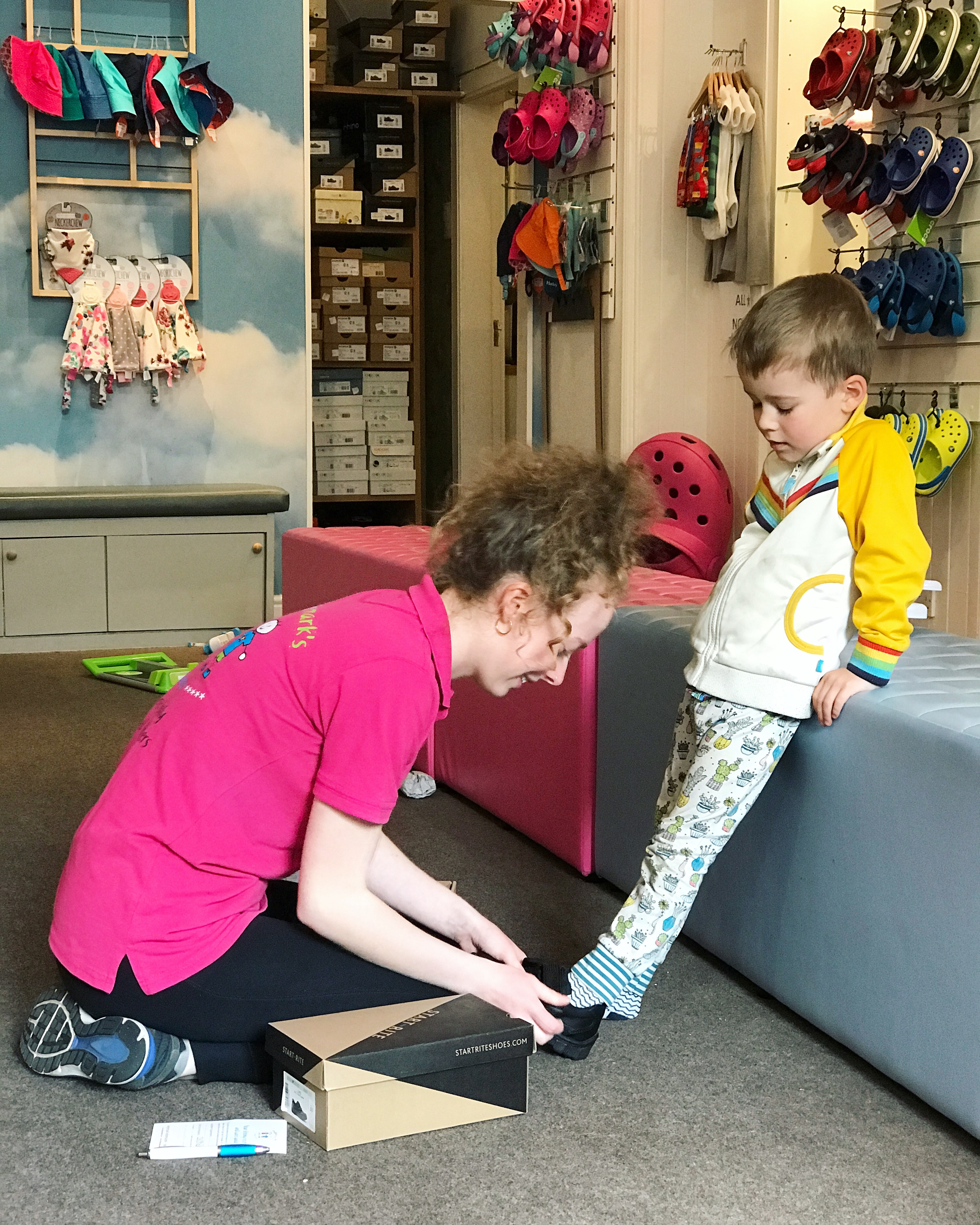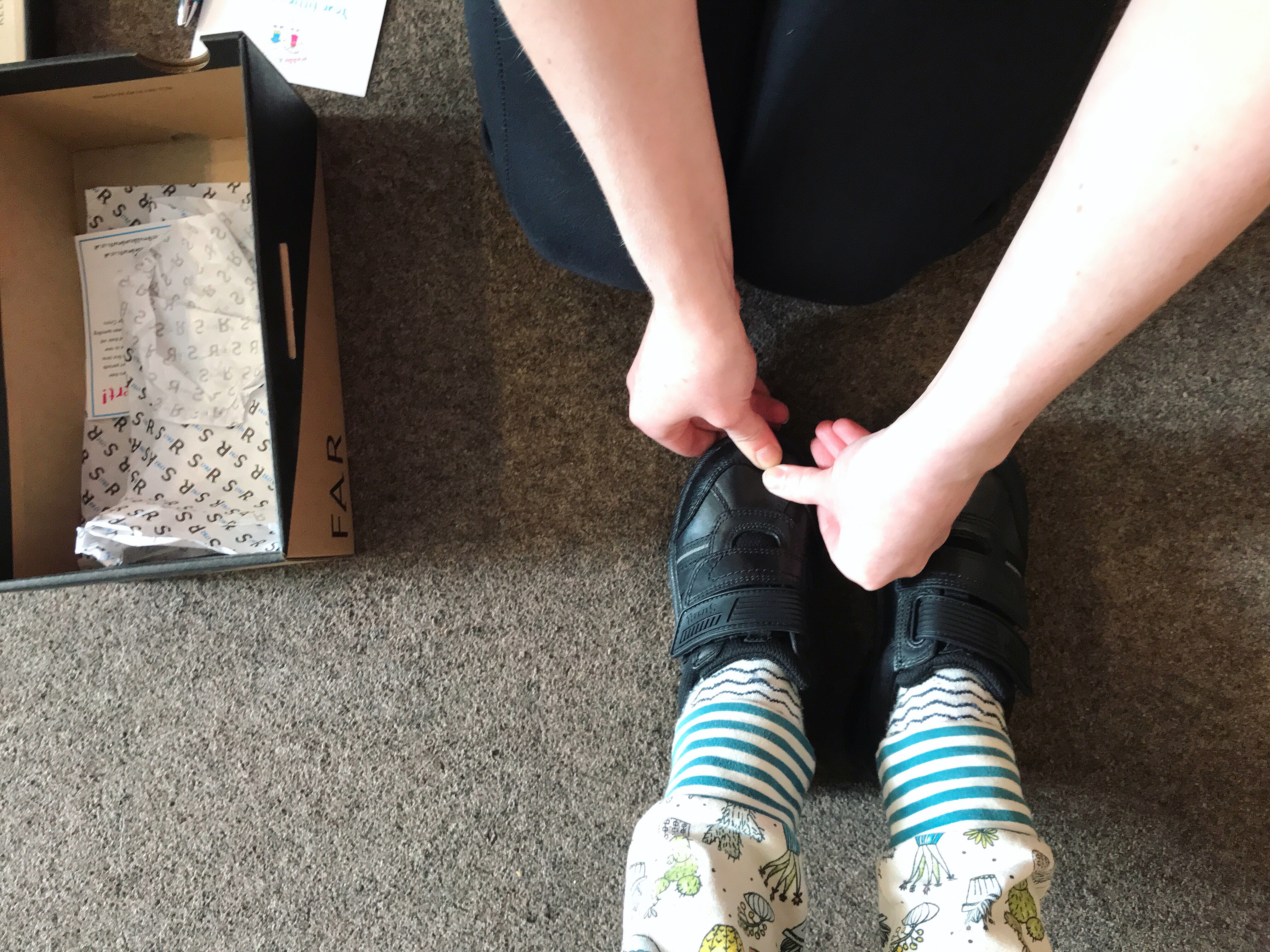 Since we were already there, we decided to cross gym shoes off our list too (these we paid for ourselves), and this time it was Oskar who struck lucky first time and Mr Fox who had to try on a couple of sizes. But again, Robyn expertly fitted both of them, and even managed to keep Mr Fox in good cheer, who was starting to flag at the end of a long and tiring day.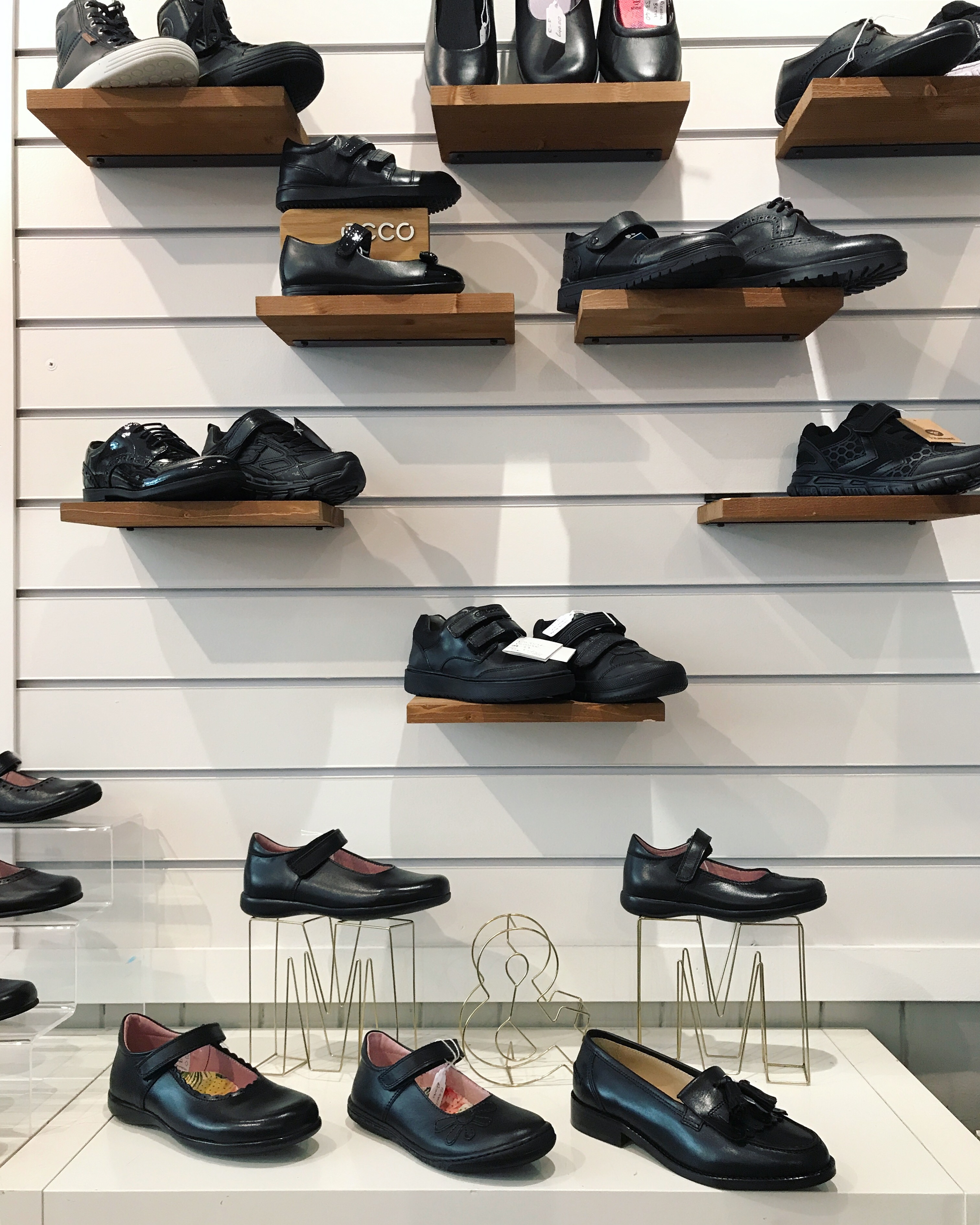 As well as selling shoes from a wide range of brands, you can also pick up other related accessories such school bags, watches, hats and gloves, or sunglasses, depending on the time of year. Both shops also have play areas to occupy kids while they are waiting their turn – if you happen not to have an appointment, or when shopping with siblings where one inevitably has to wait, as was the case with us today.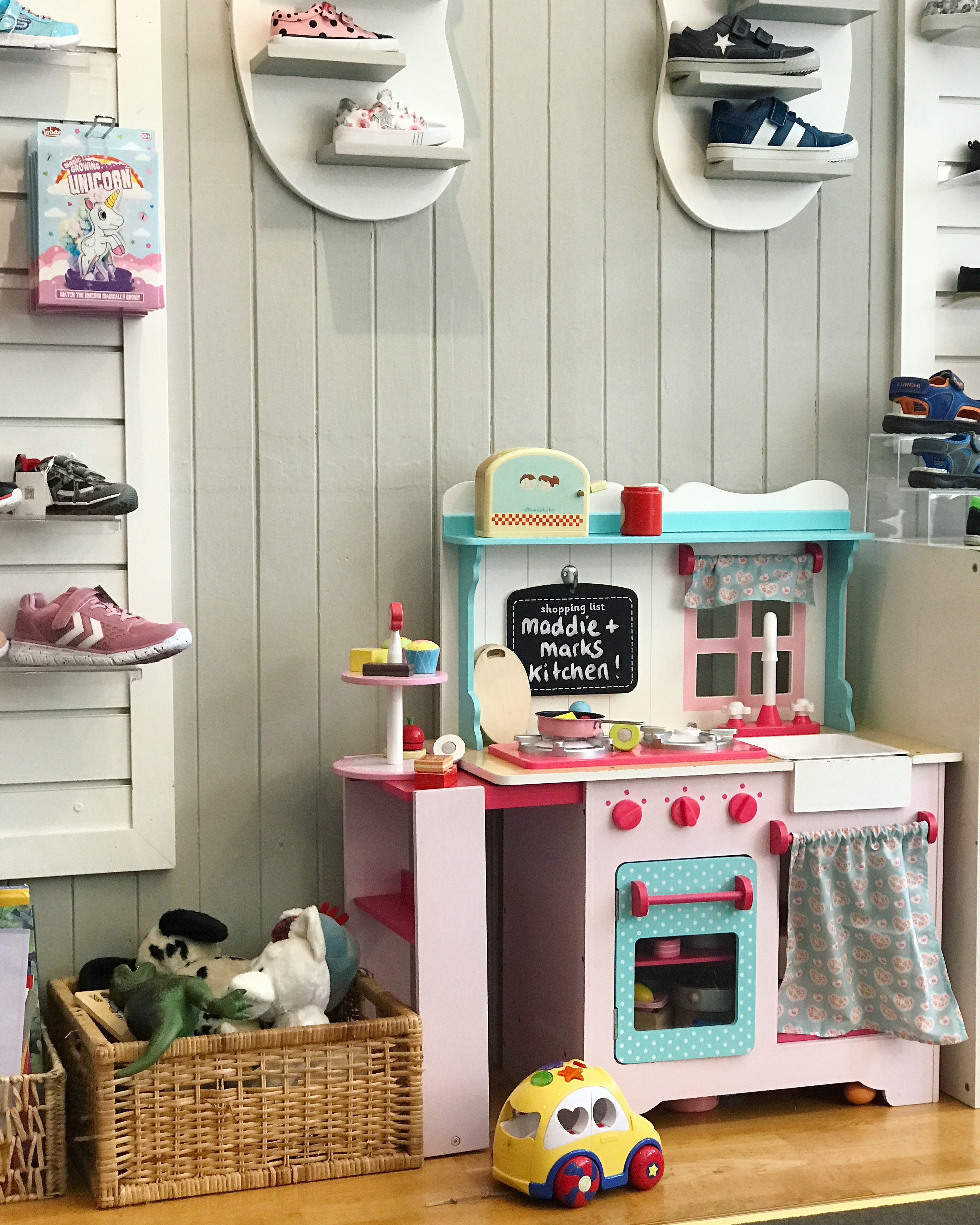 I honestly cannot fault Maddie & Mark's. Their service is second to none out of any children's shoe store I have ever shopped in, and they go above and beyond. Last year, we left it too late to buy winter boots and couldn't get any in Mr Fox's size, and not only did Maddie & Mark's help us source the best place to buy boots for him online, they were also happy for us to come in with our online order once it had arrived to make sure the boots fit properly. They also offer out of hours appointments all year round for any children that find it hard to cope with the noise or busy atmosphere that may be around during regular opening hours.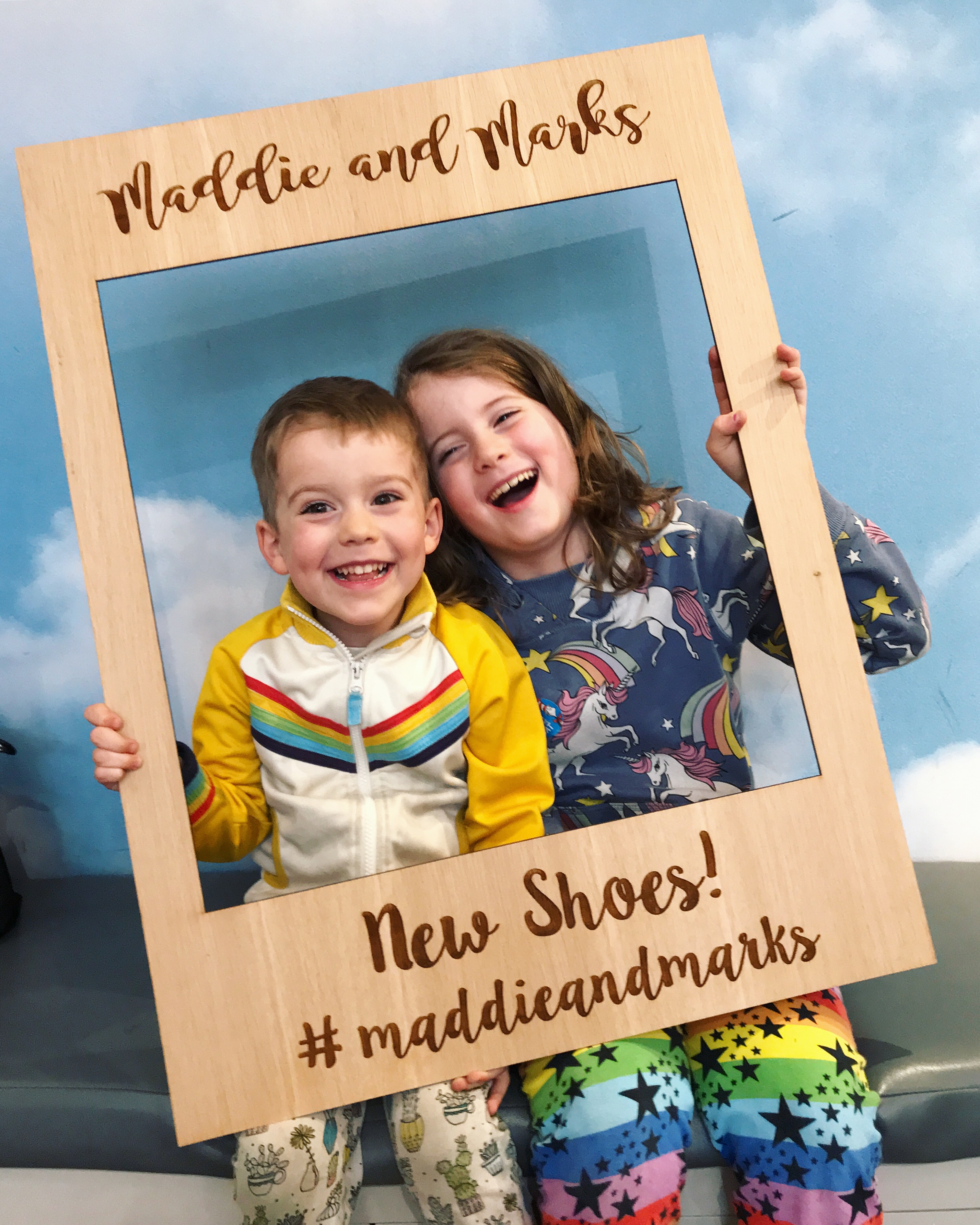 Finally, not only are Maddie & Mark's an excellent shoe shop, they are also a valued member of the community. From their colourful and ever changing shop windows that brighten up the neighbourhood, to their children's Easter trail or their free mulled wine and goodie bags at the annual community Christmas event, to their various fundraising events for community causes – Maddie & Mark's are much loved by all, and that's why they will always be our first port of call for any of our children's shoes needs.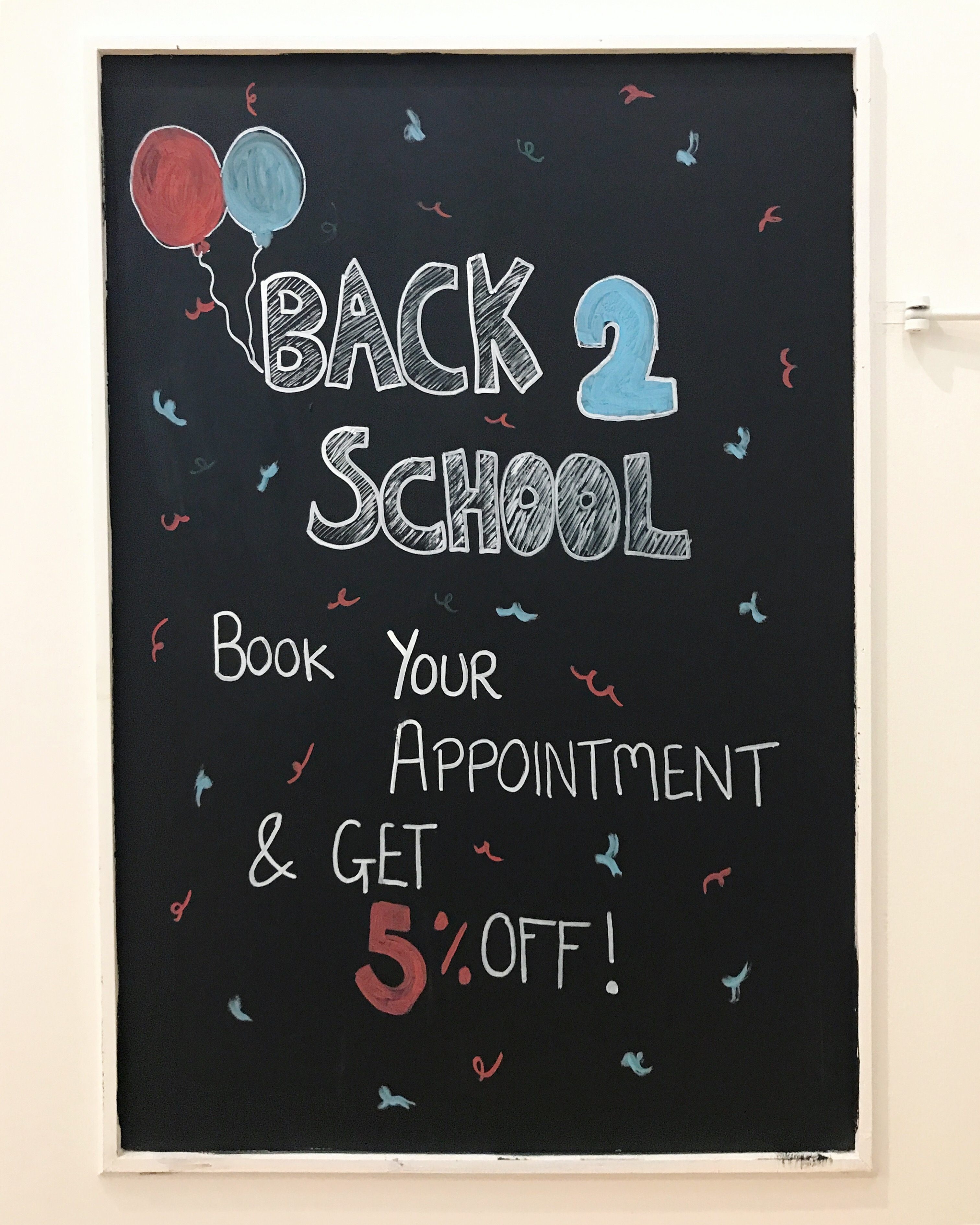 Note: Appointments for school shoes fittings are  available during July and August. Please call (0131) 447 9779 to get in touch with the Bruntsfield shop or (0131) 315 3322 to contact the Blackhall shop (though you will also be seen without an appointment). P1 children going for their first school shoe fitting can also receive a free mini photoshoot with Kirsty Nugent Photography. Infos available in store.