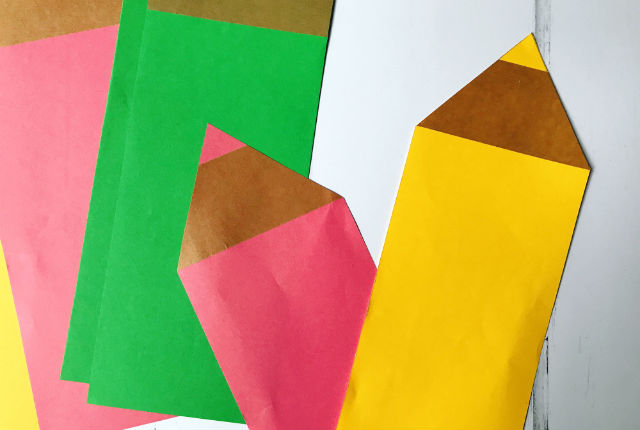 'Back to School' Bunting
We're half way through our summer holidays already here in Edinburgh and starting to think about the new term head. As mentioned before, my youngest will be starting Primary 1, something that is celebrated big style in German tradition. Three years ago, when my eldest started school, I made some pencil bunting for our celebrations to fit in with the school theme. I've been updating it and thought I'd share a little tutorial so you can make your own, whether you have a P1 starting school for the first time, or just want to have a little "back to school" celebration.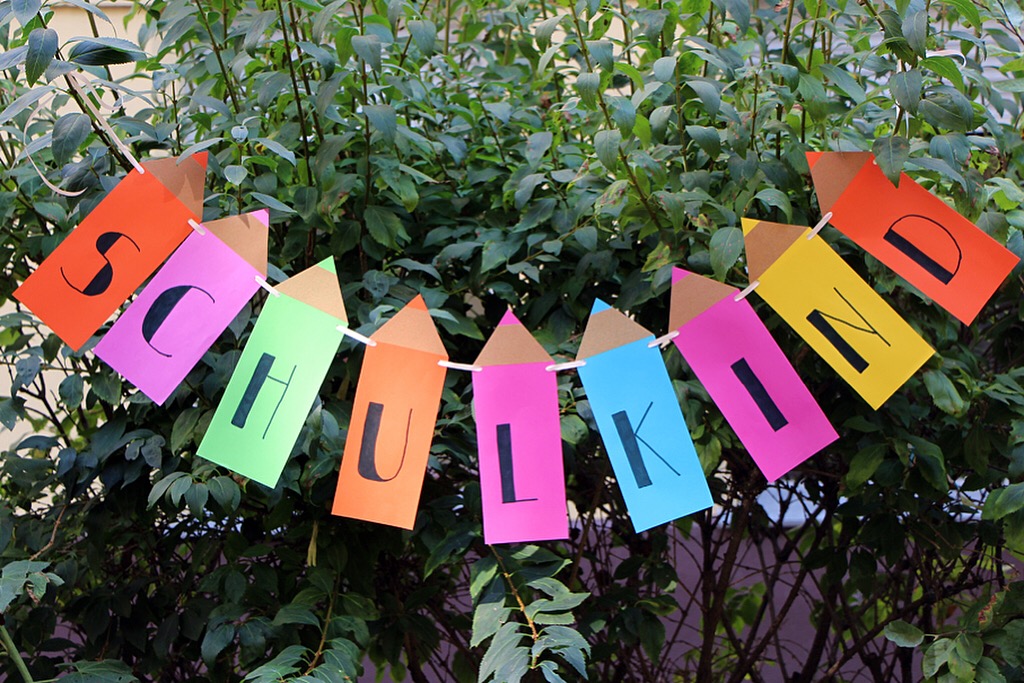 You will need:
sheets of A4 coloured paper
brown paper packing tape, 5cm wide or you could also use masking tape of the same width
a pair of scissors
a ruler (not pictured)
a pencil
a black pen
a hole punch
some ribbon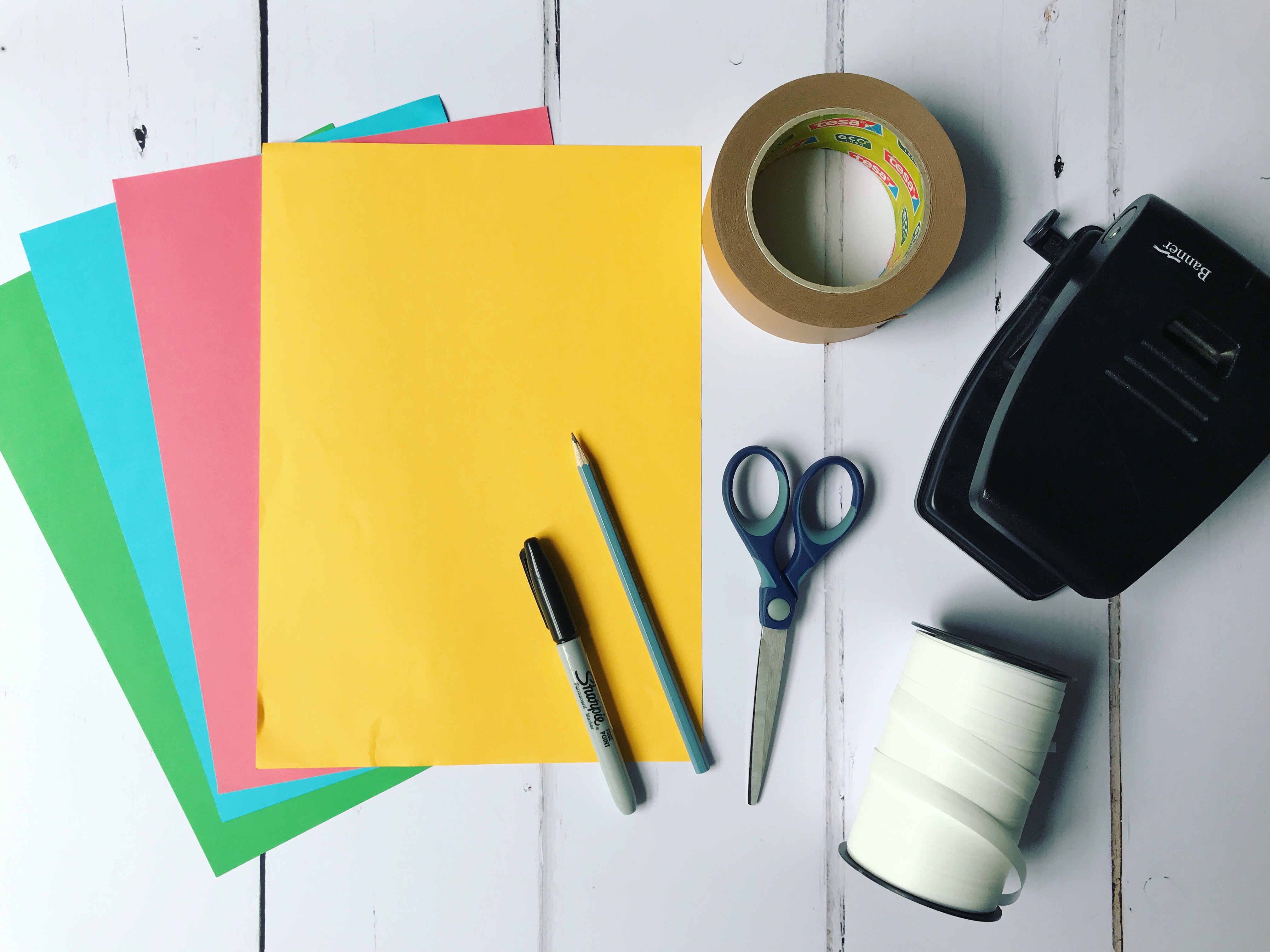 Step 1: Fold your sheets of paper in half lengthways and cut them so that you get two pieces out of each sheet, i.e. each sheet of A4 will give you two 'pencils' for the bunting.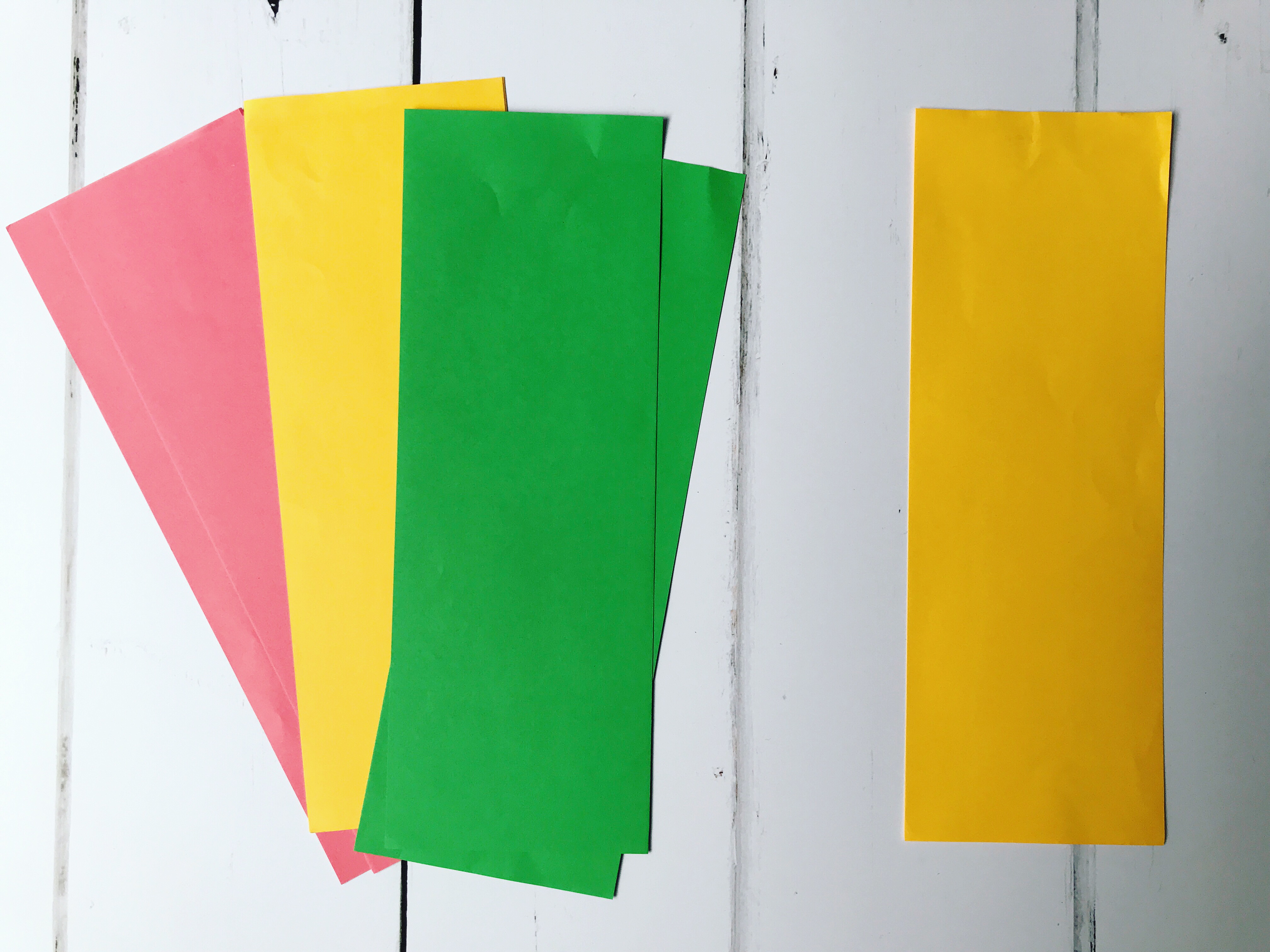 Step 2: Stick a strip of the brown packing tape or masking tape across the narrow end of each piece of paper, about 2cm from the top.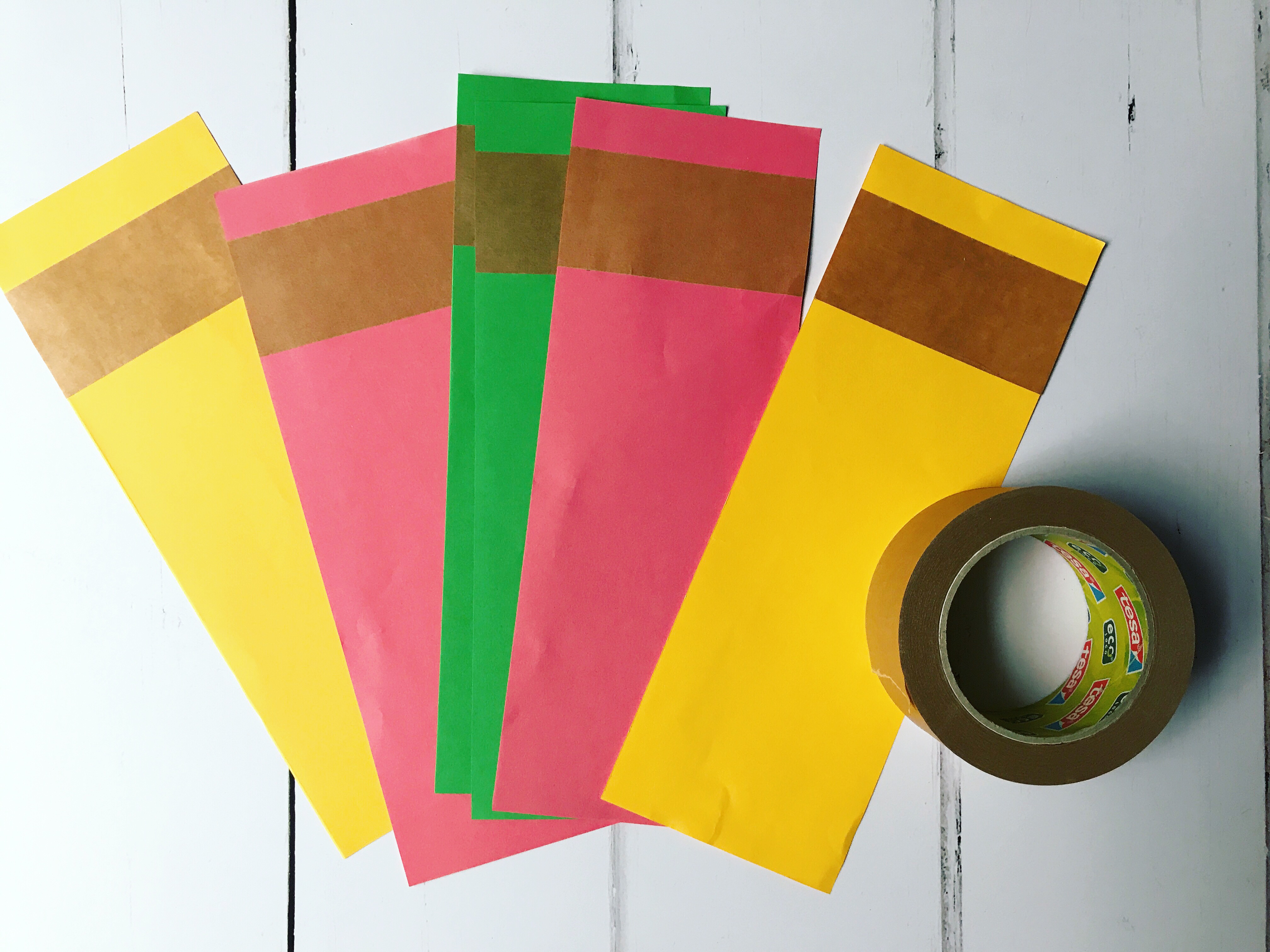 Step 3: Mark the middle of the top end, and draw two lines from there to the bottom corners of the strip of tape, then cut along the lines to create a point (see photo below).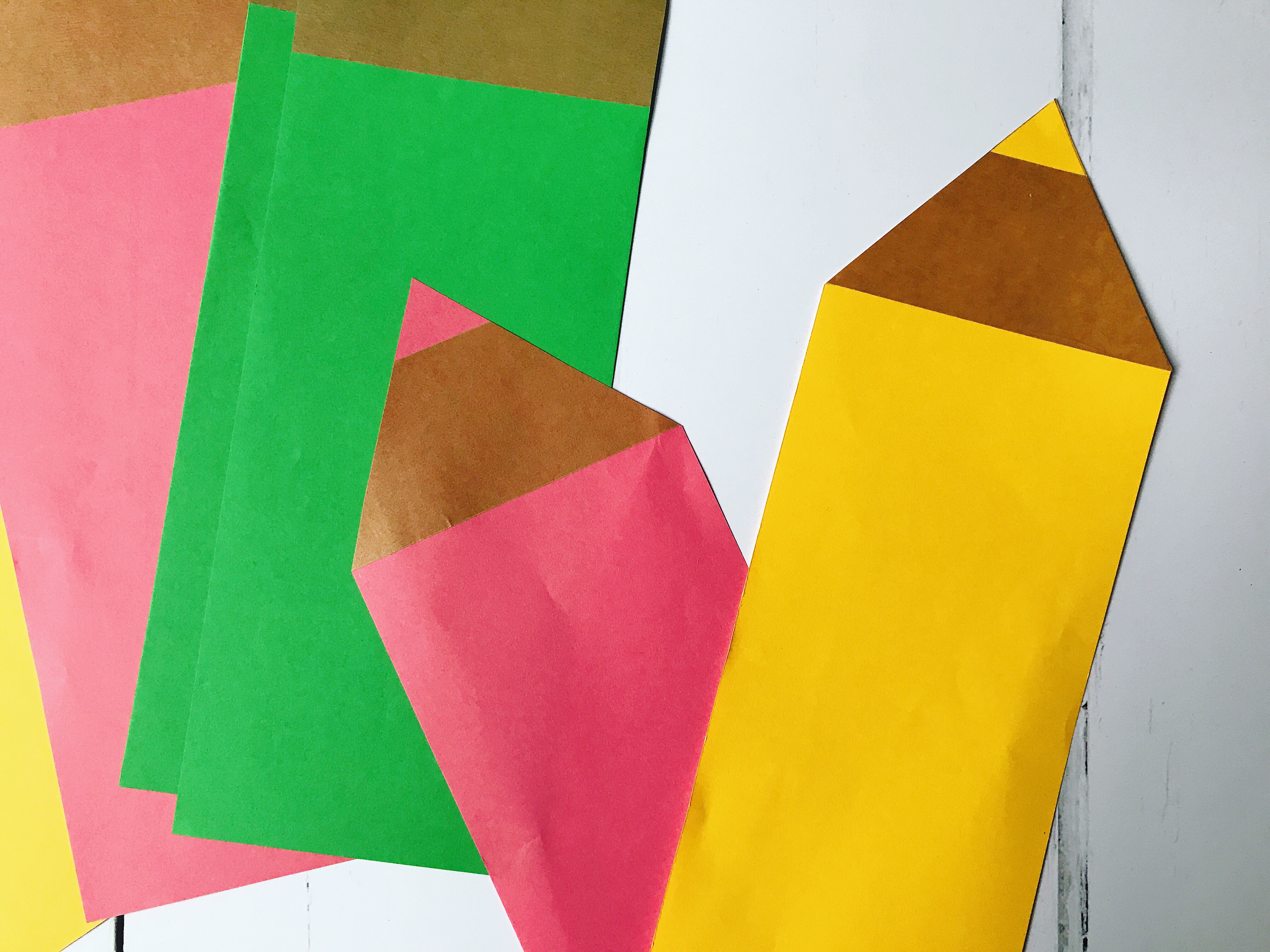 Voila! You have made a pencil. Make as many pencils as you need for your bunting, and write your chosen message on the pencils.  Then punch two holes in each pencil either side just below the tape and thread some ribbon through it.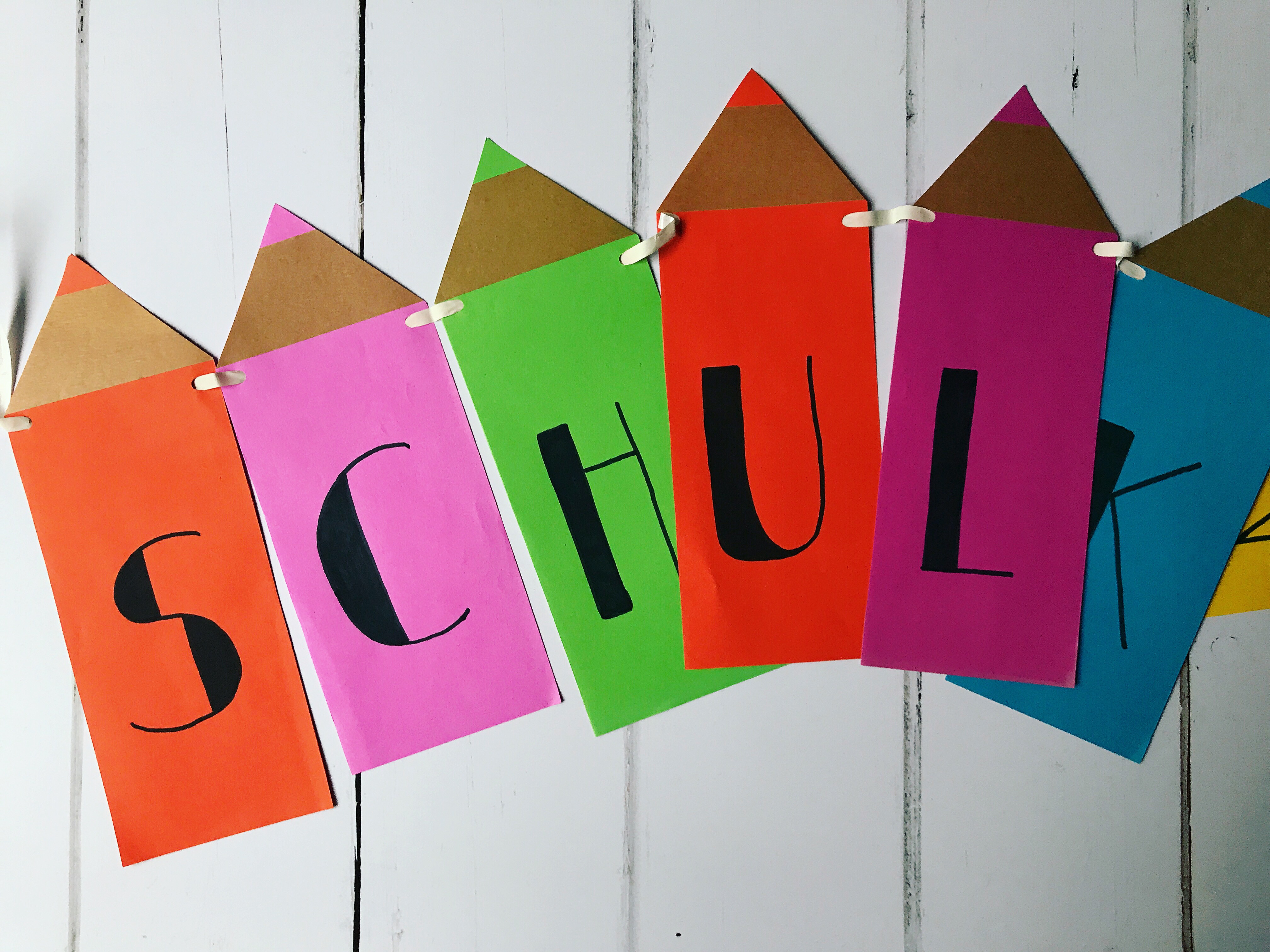 Our bunting said "Schulkind" which translates as "school kid" and is how you refer to school starters in Germany (you will find many greetings cards saying "Endlich Schulkind!", i.e. "finally a school kid). But you can of course use what every words or phrases you like, you could write your child's name, or you could just leave it blank.
If you make your own bunting, I'd love to see it! Feel free to tag me in on Twitter or Instagram.