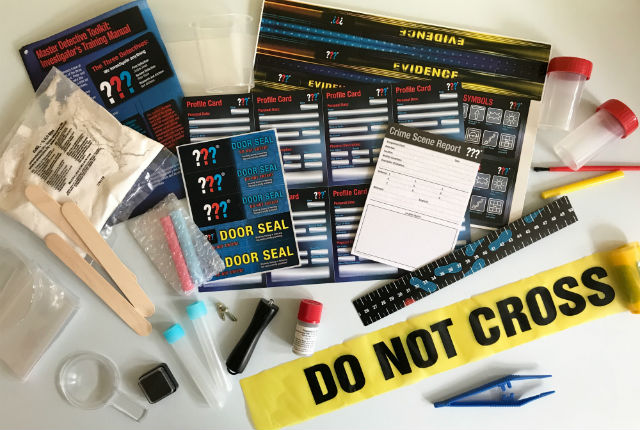 Review: Master Detective Kit [AD]
Today we have a really awesome review to share with you, and I don't know who was more excited to test this – me or the kids – but forgive me if I take a little step back first in my introduction. Have you heard of The Three Investigators? It's a US American middle grade detective book series, first published in 1964. It was created by Robert Arthur Jr and later produced by a team of writers. The main characters, known as the "Three Investigators", were three boys named Jupiter Jones, Peter Crenshaw and Bob Andrews. So far, so good, but here's where it gets interesting. The books were translated in to German (amongst other languages) and became hugely popular in Germany, where they go by the name "Die Drei ???" and the boys are called Justus Jonas, Peter Shaw and Bob Andrews. Following on from that, in 1979 a German audio drama series was created, based on the original 43 books. In 1993, new books started to be published, this time written by German authors, to continue both the written and the audio drama series. To date, "Die Drei ???" is the most successful audio drama series in the world, and is has just published its 200th episode!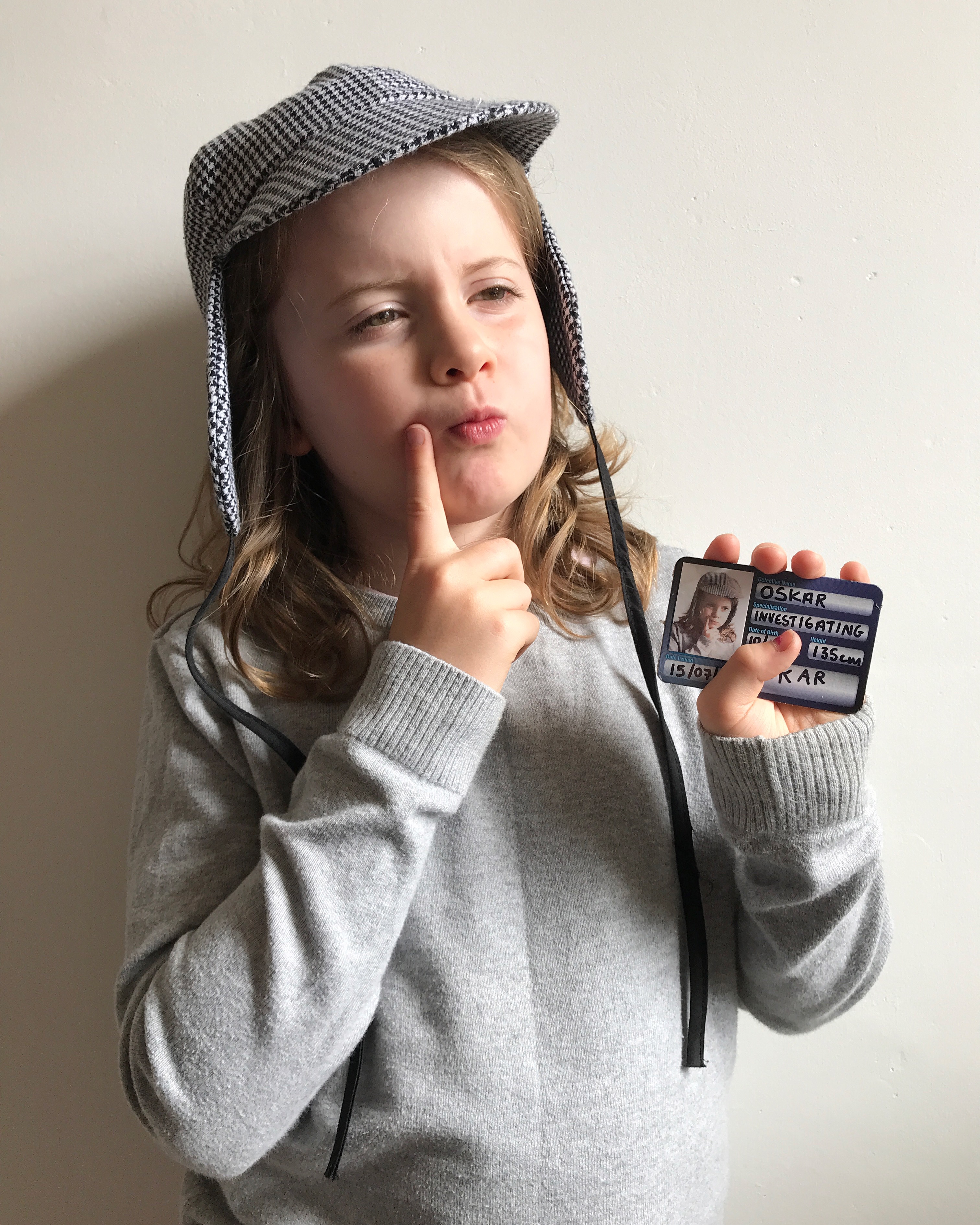 To cut a long story short, growing up in a German family, "Die Drei ???" stories were entrenched in my childhood so I was very keen to introduce my eldest (who turns 9 in Autumn) to them a year or so ago and he is now a big fan too. On our recent summer holiday to Germany, we came across a massive "Die Drei ???" display at the local bookshop, with loads of books and various ??? branded detective paraphernalia. Oskar was disappointed we couldn't take any of it back since we had little space left in our suitcase, but picture his face when I told him that the Master Detective Toolkit case, which took pride of place in the display, was waiting back at home for us to test and review! I think it's the first time ever he's not been disappointed for a holiday to end.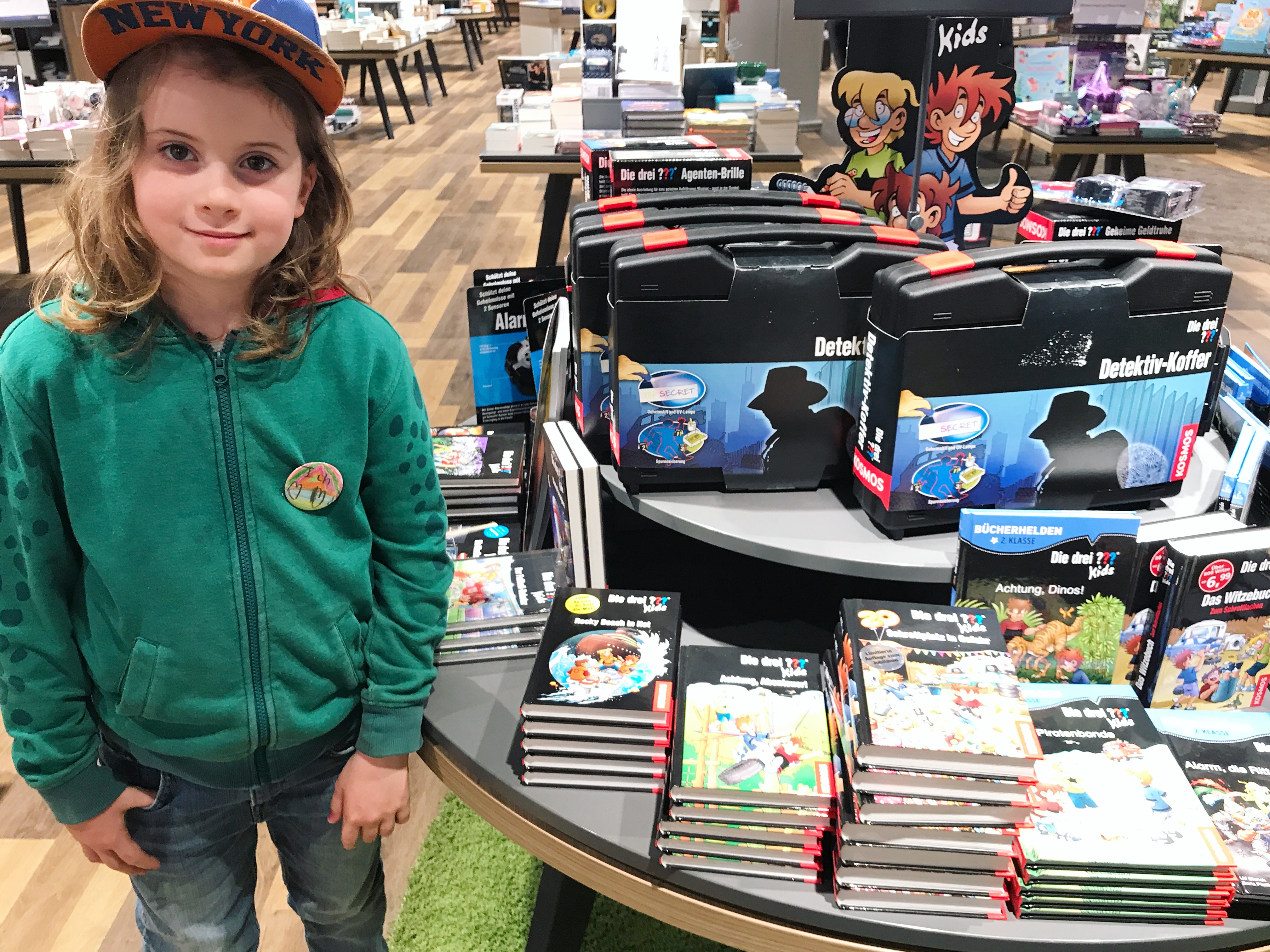 But I won't keep you in suspense any longer. The Master Detective Toolkit – which comes in a handy briefcase to take out sleuthing with you – contains no fewer than a whopping 24 different items, including everything you need to set yourself up as a detective :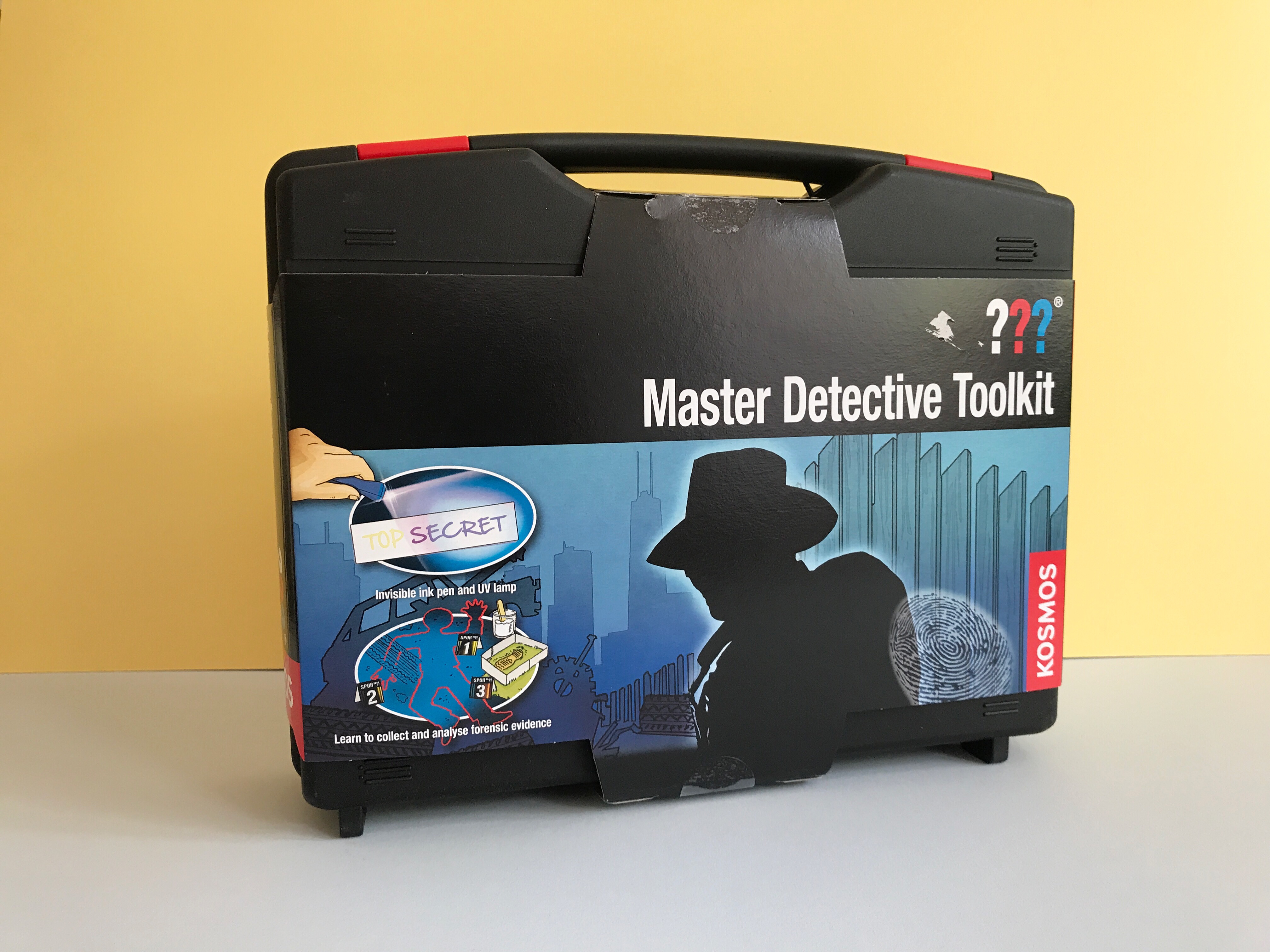 Items include things like barrier tape, fingerprint powder and brush, plastic bags and tubs for collecting evidence, measuring tape and tweezers, chalk, crime scene notepad and suspect profile cards, message decoders, invisible ink pen and UV light (you'll need an AAA battery and tiny screwdriver for this), and lots more!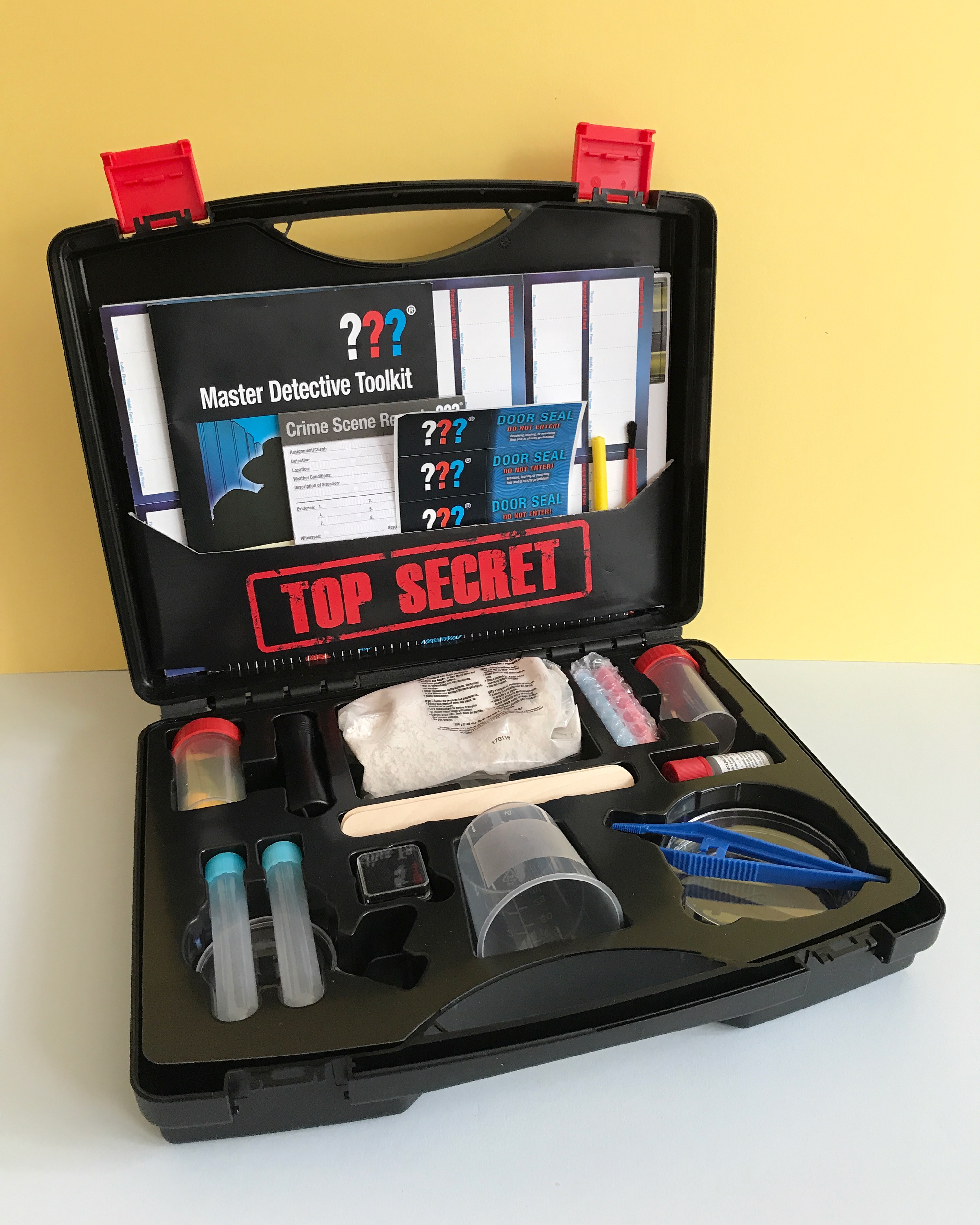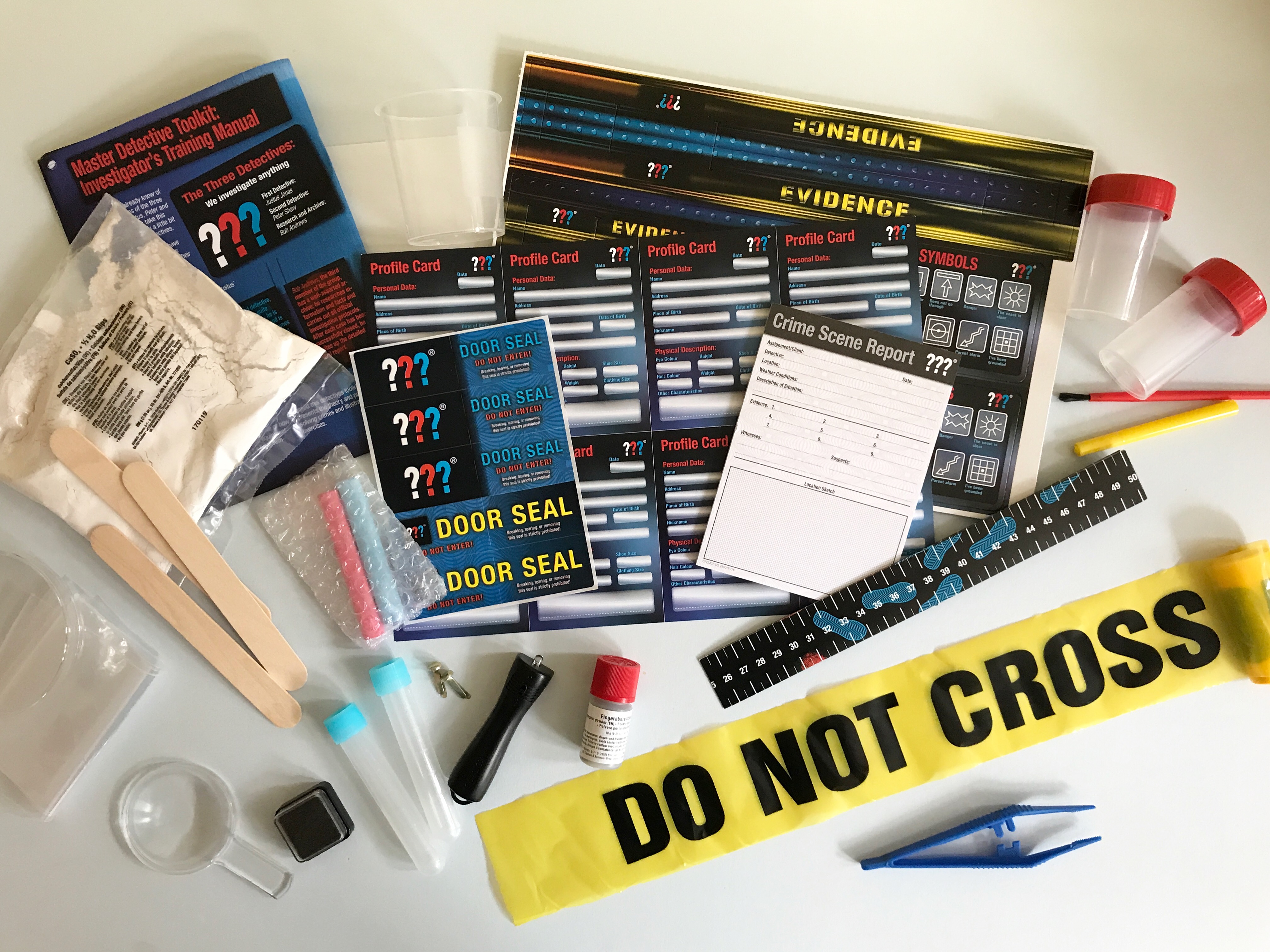 The toolkit also comes with a 50 page long 'Training Manual, which walks you through the different stages of your detective career, starting with how to become a detective, setting up your detective's office, tips on how to shadow suspects and gather information, and some initial observation exercises to get you started. Oskar immediately filled in his detective ID card (I have a little pocket printer so we printed out a photo of him in the detective hat her already owned, to stick on the ID card – see above). Then the boys set up a detective's office in their bedroom (Oskar's little brother was appointed as his assistant), with the door sign included in the toolkit and a couple of extra bits they'd found around the house such as a spare phone so they could take calls when their services were required. I love how much they got in to the roll play of it all.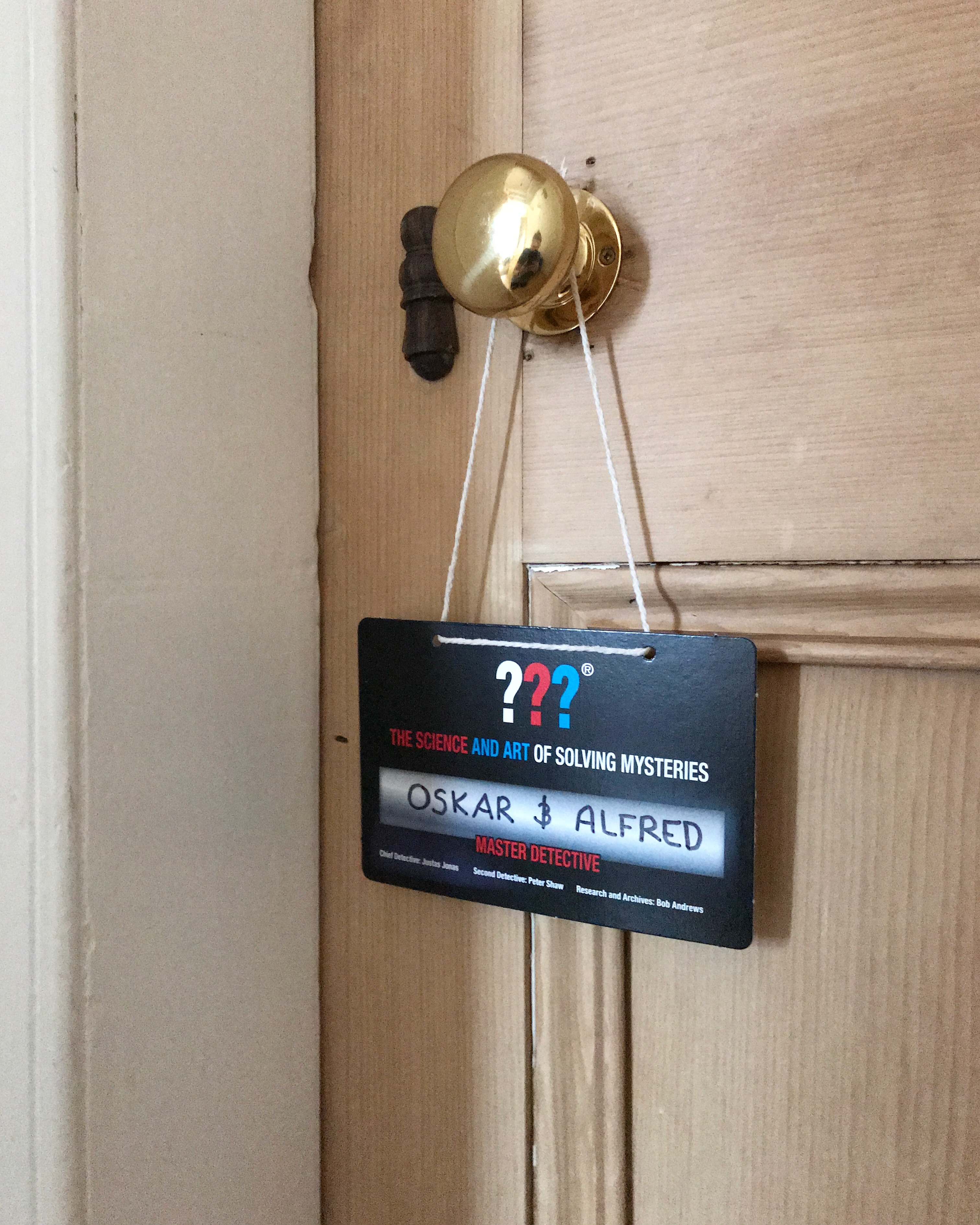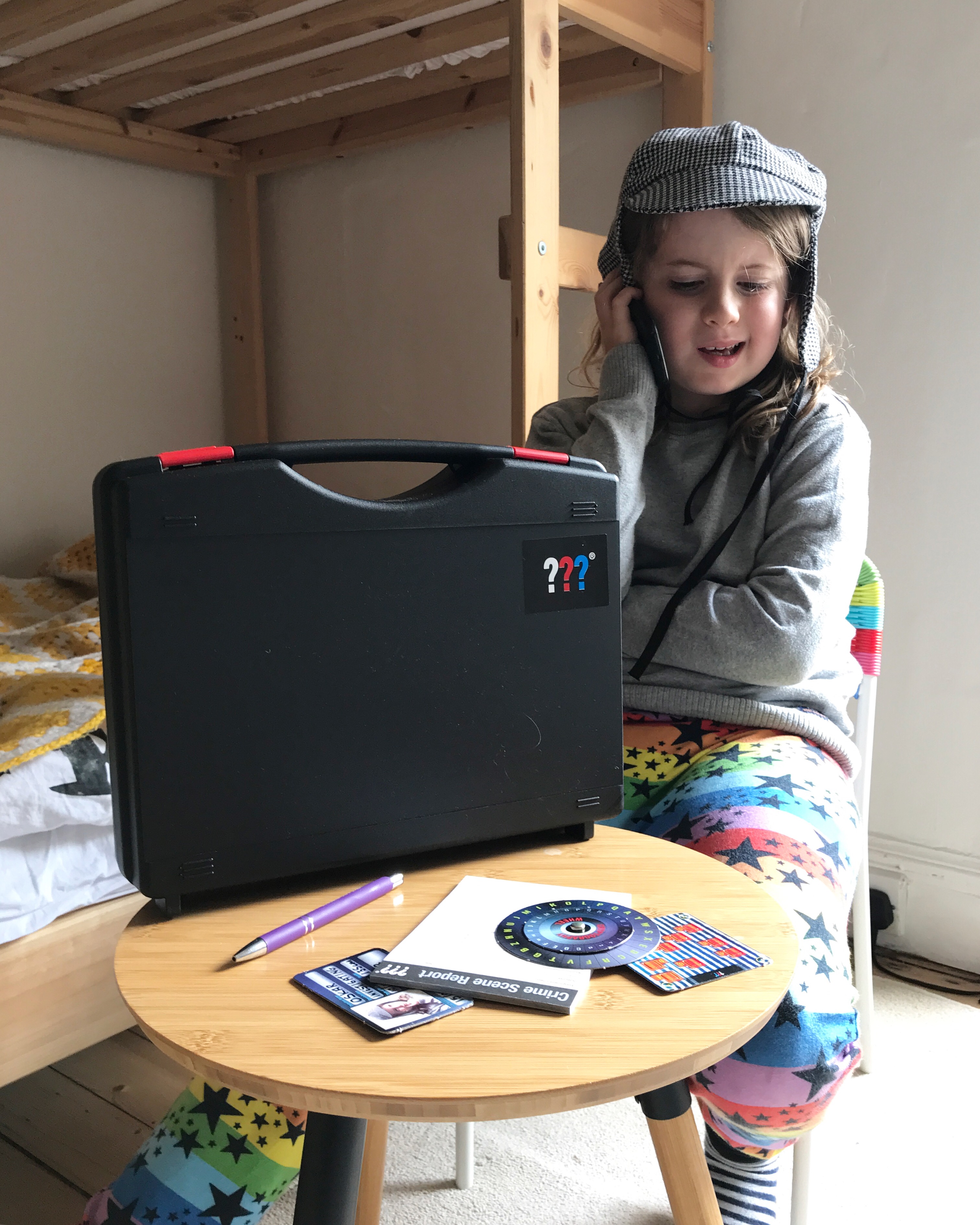 The next section of the manual is all about 'The Crime Scene' and covers things like securing a crime scene, marking and collecting evidence, and capturing fingerprints and footprints. I set up a little crime scene for them in the kitchen – who had eaten all the strawberries. I'd scattered some clues for Oskar to find.There were the remains of the eaten strawberries, a glass with fingerprints, a few stray hairs, and what looked like a tissue. Oskar used the items from his detective toolkit to secure and gather them all, then recorded everything on the crime scene notebook.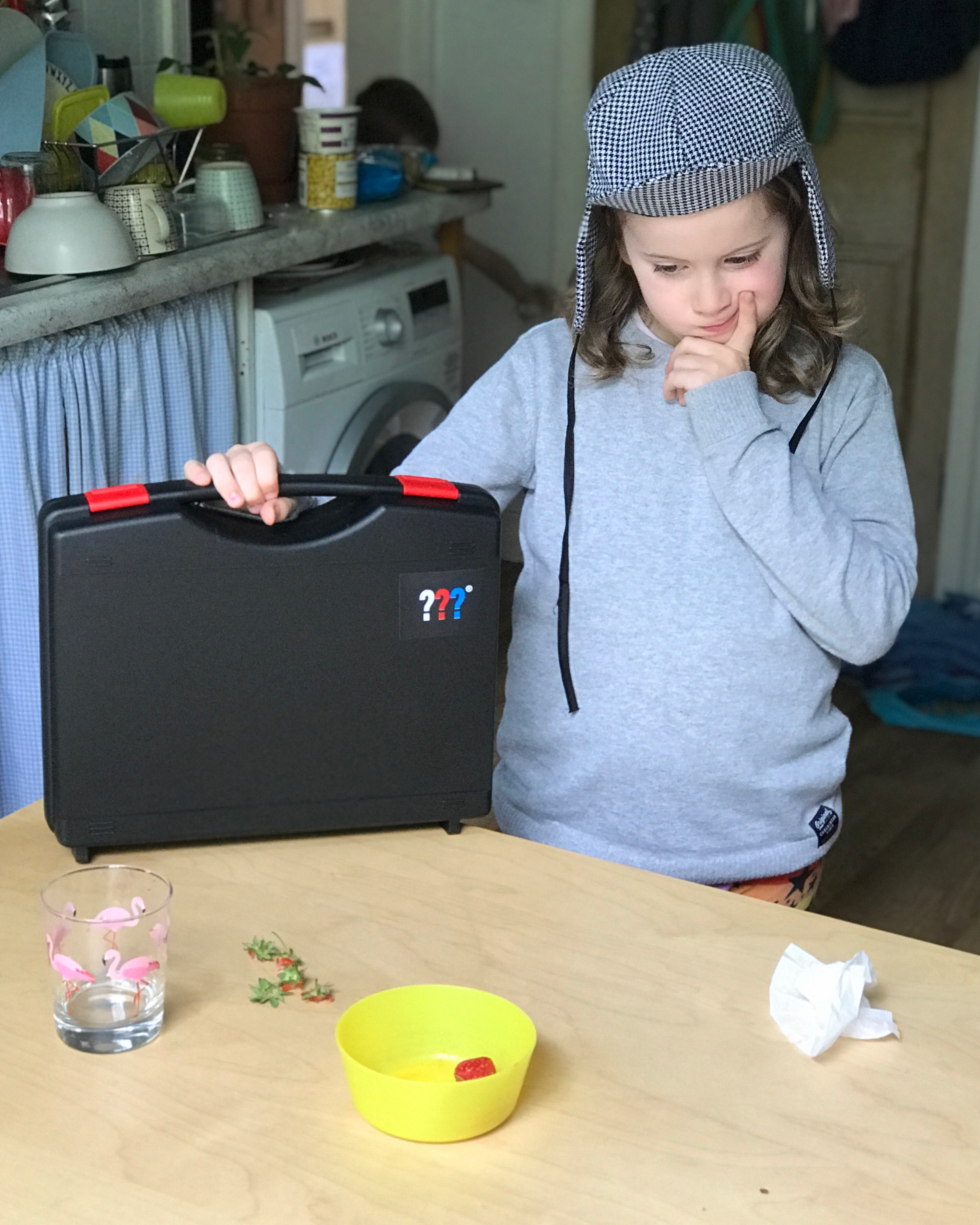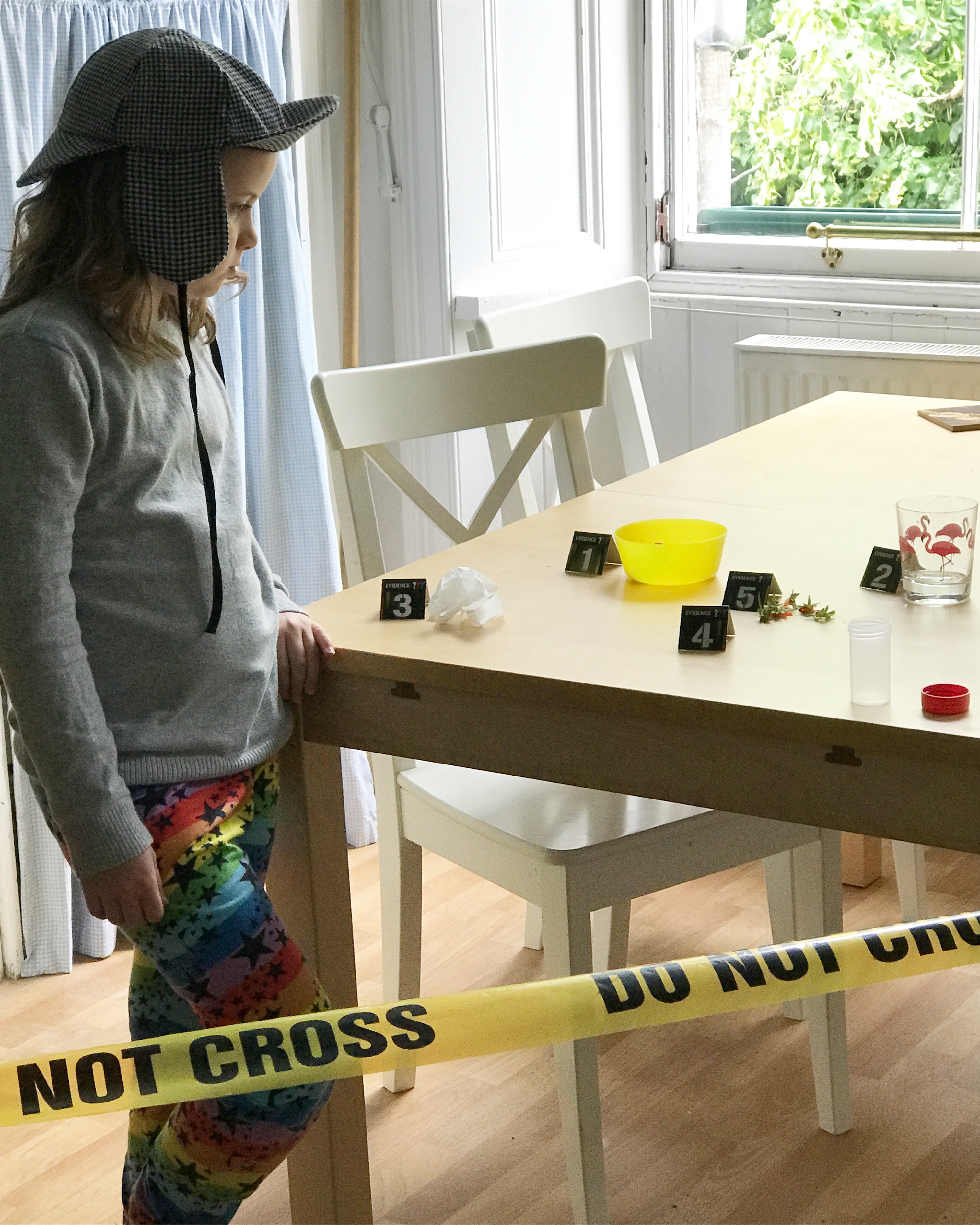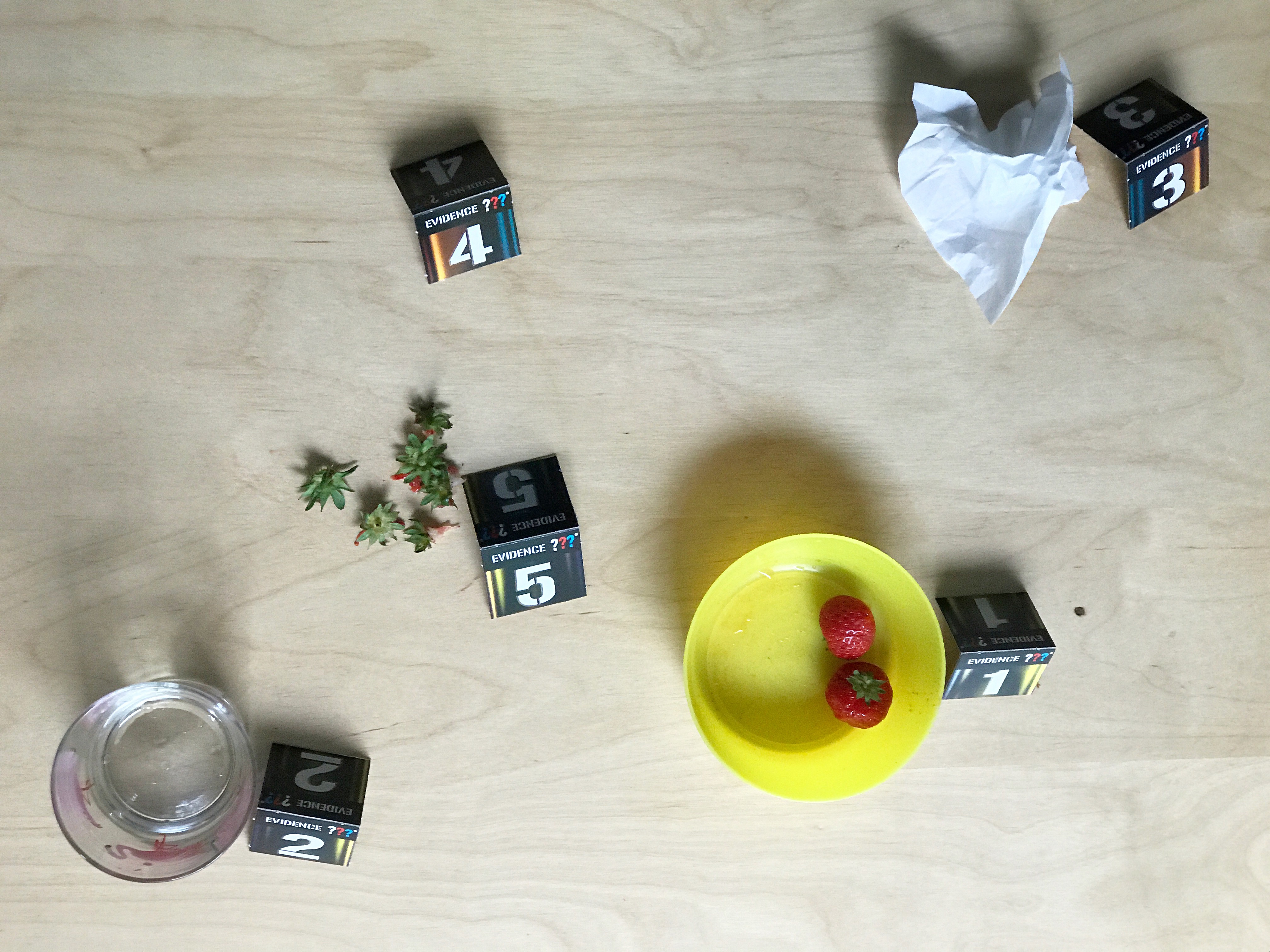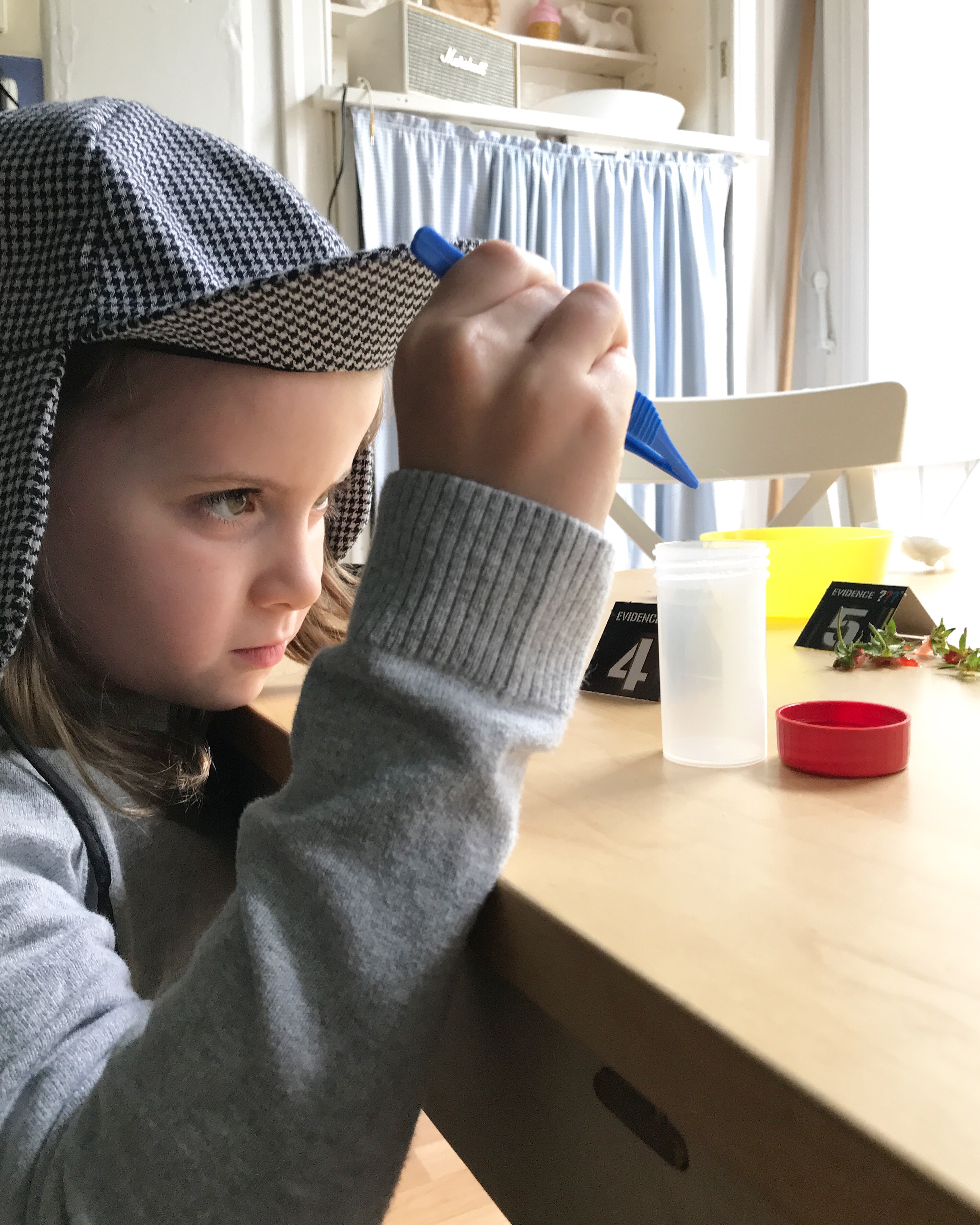 Next, the manual moves on to 'Analysing Evidence' – which includes things like examining fibres and other samples, or detecting counterfeit money. Oskar collected the fingerprints from the glass, then took our fingerprints to compare, and also examined the hair and tissue he collected. He came to the conclusion that the suspect must have been a grown up (large fingerprints) with long hair, and the tissue turned out to be a cleaning cloth for glasses, so belonged to a glasses wearer – and all evidence pointed to mummy as the suspect! But in a twist, he then decided that it was actually his little brother who had eaten all the strawberries and framed mummy for it. Brilliant! I just love his creativity.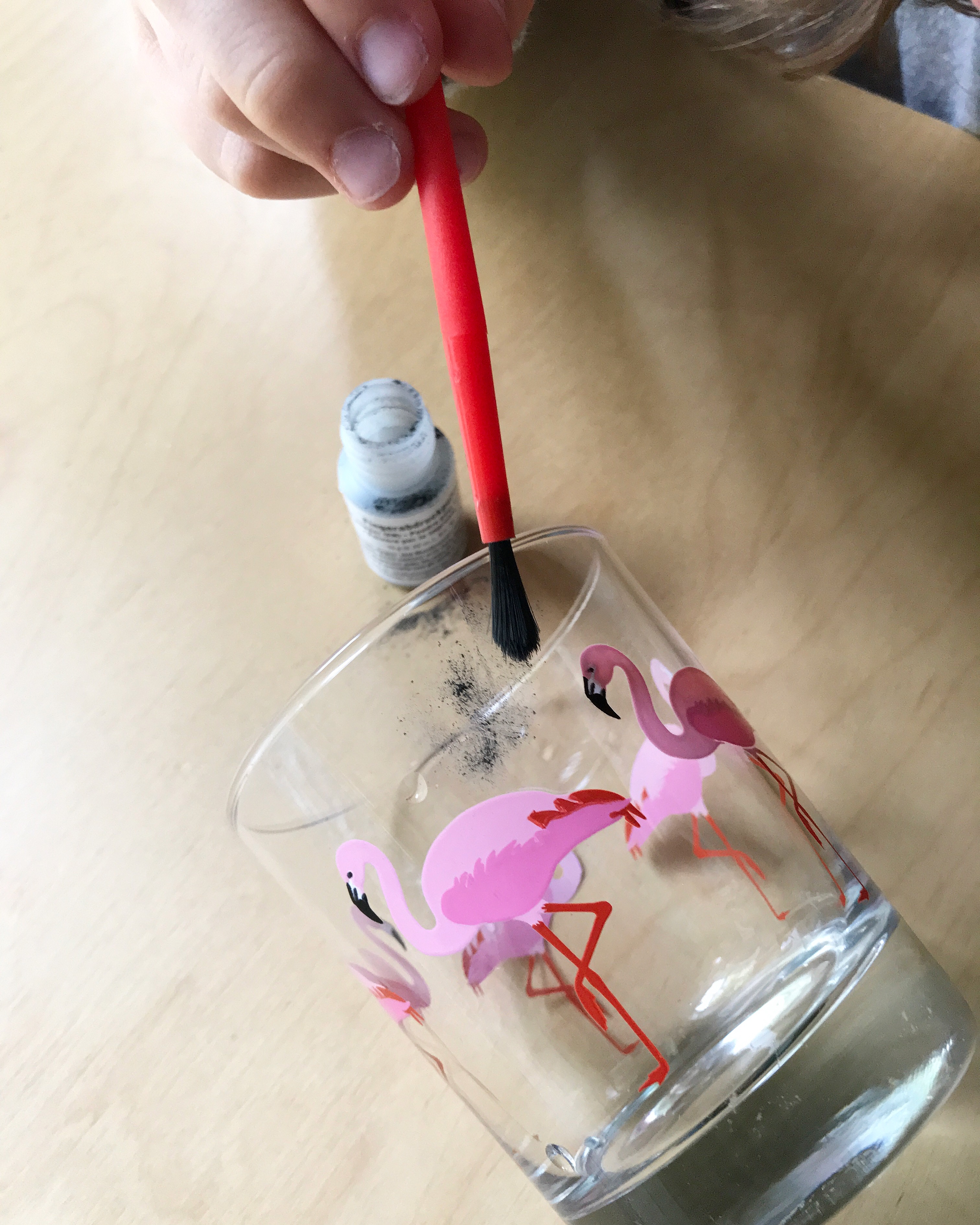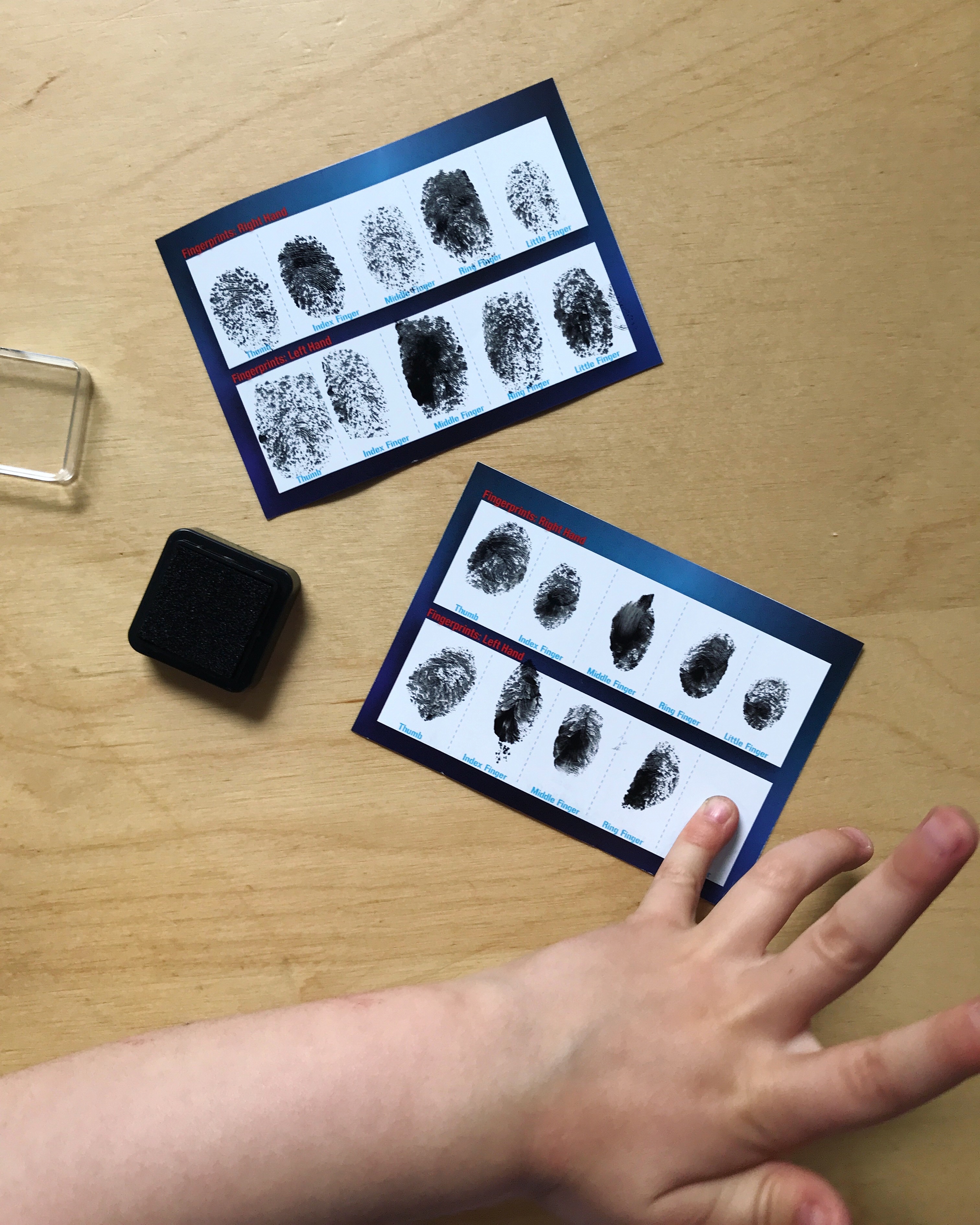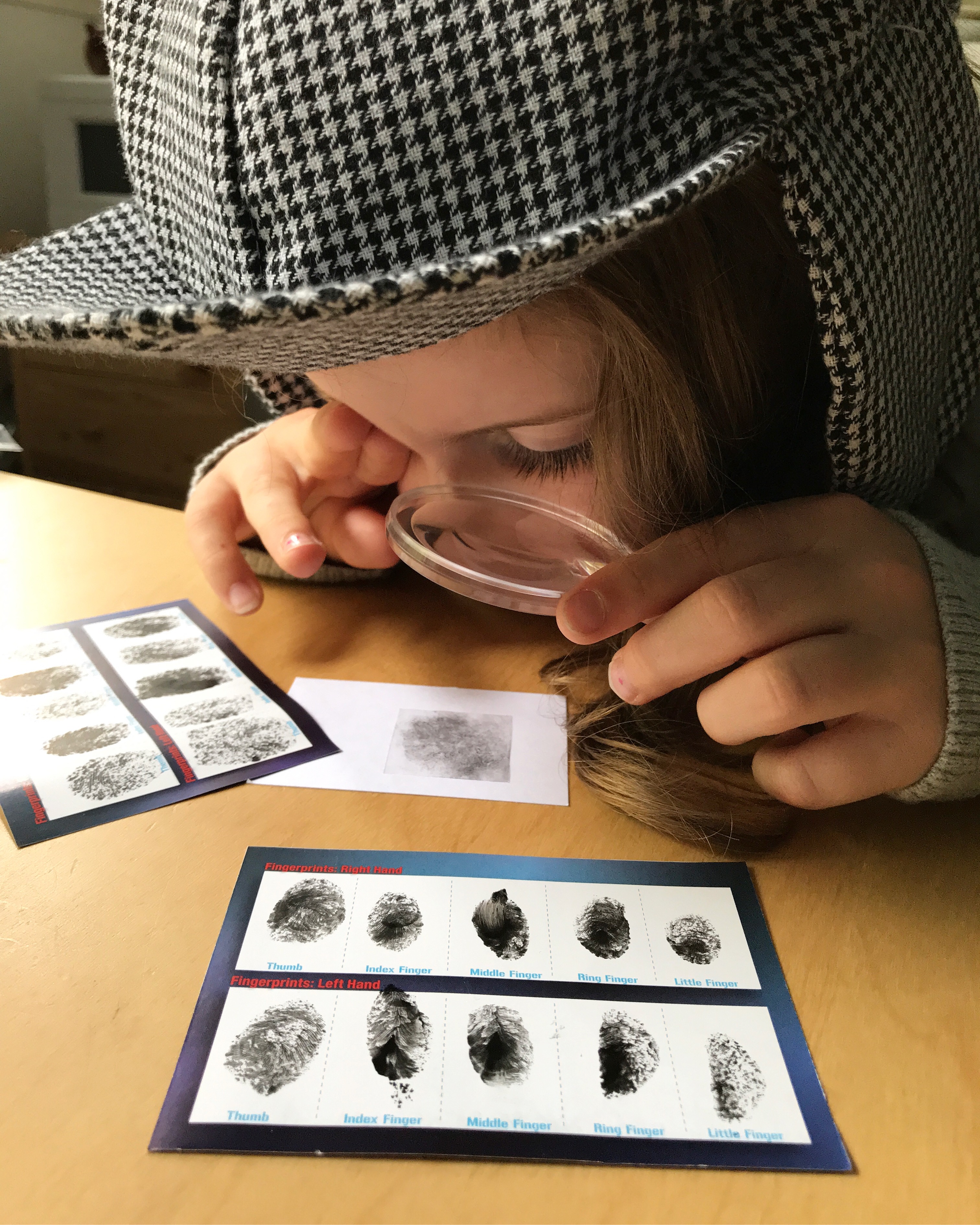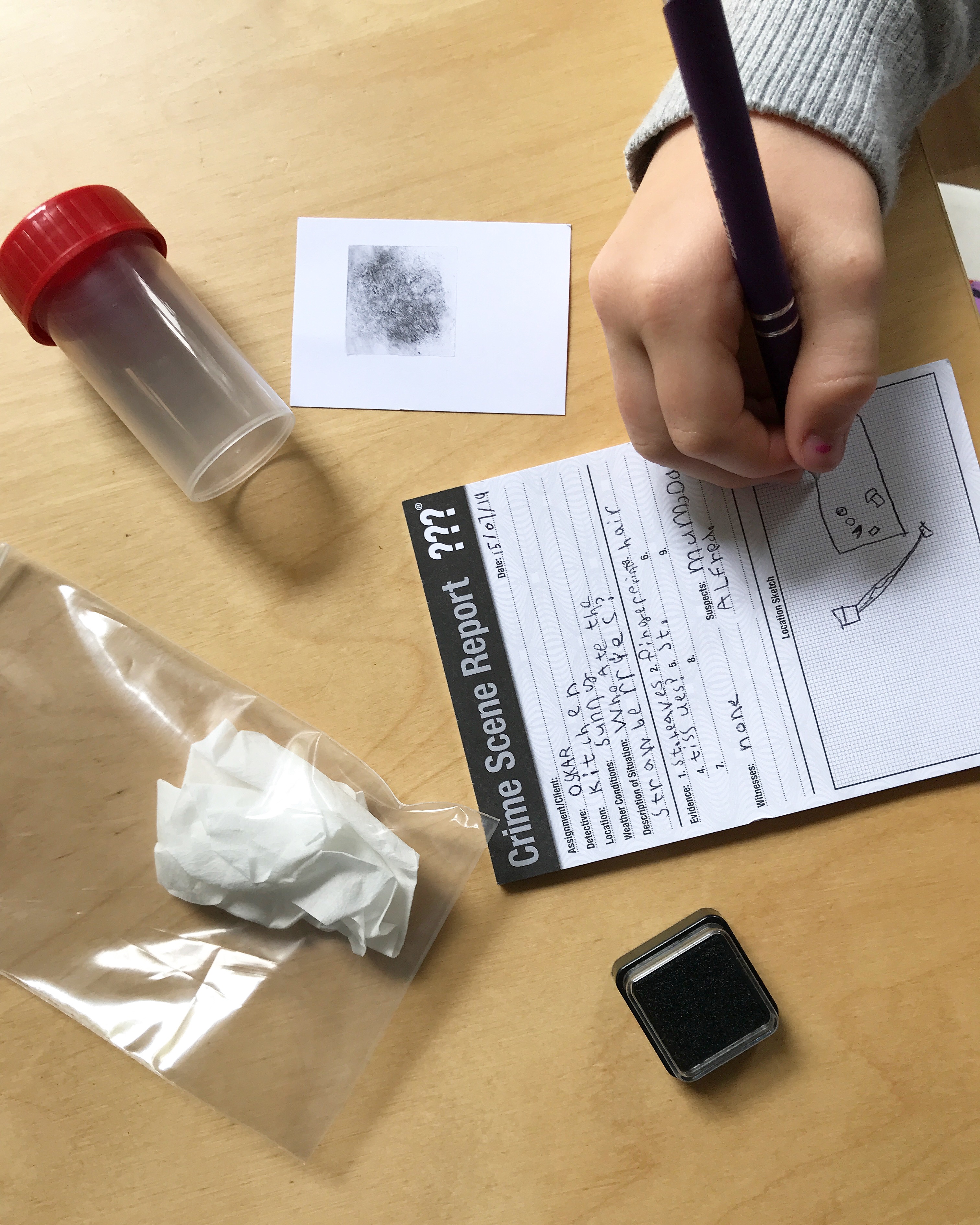 Finally, the manual covers 'Secret Codes and Messages', with five different ways to communicate with your detective friends, from invisible writing to secret symbols. So I wrote out a couple of secret messages for Oskar, which he then had to decode (he guessed correctly, before even starting, that one of them would be "I love you" – apparently I'm very predictable), and he also sent me a coded message back.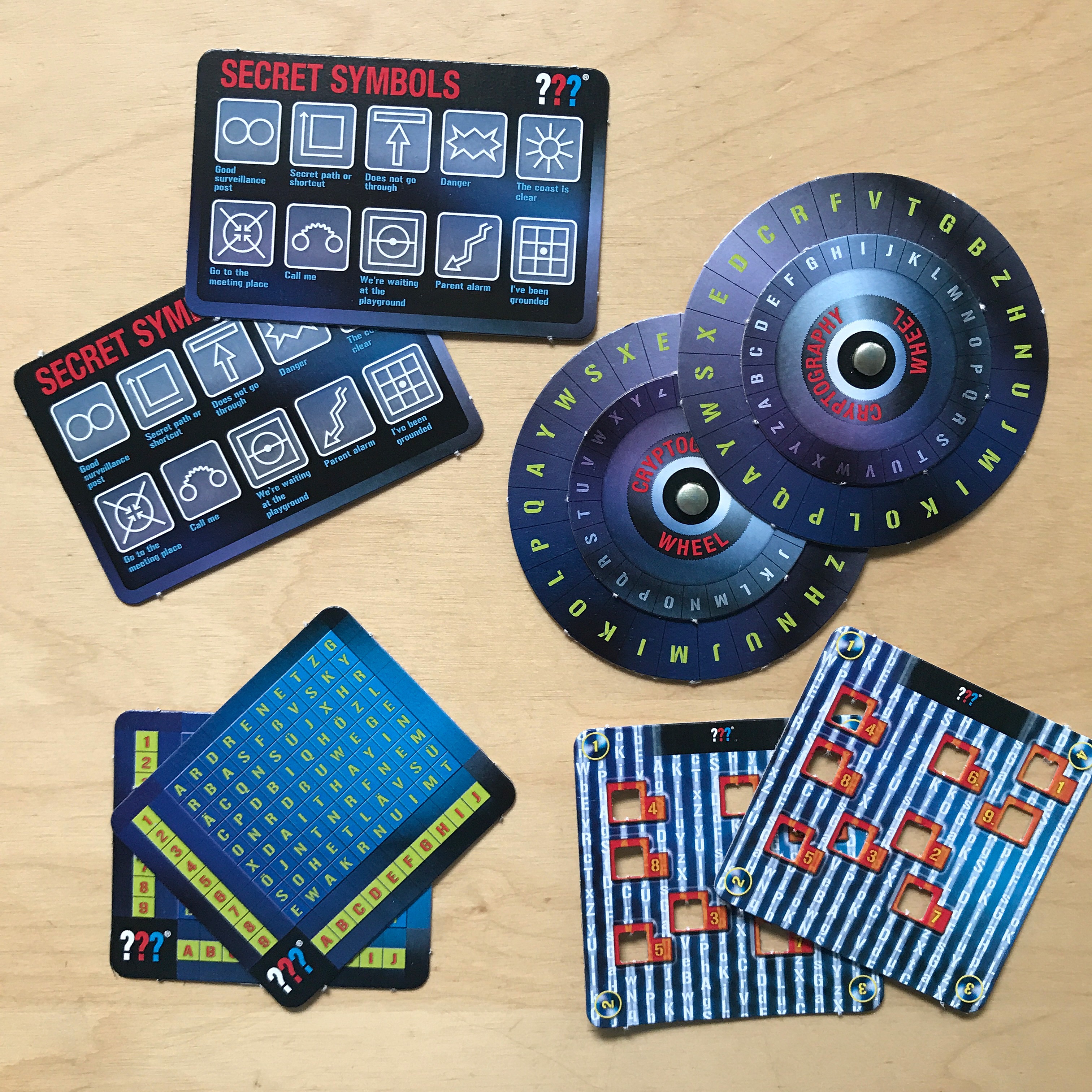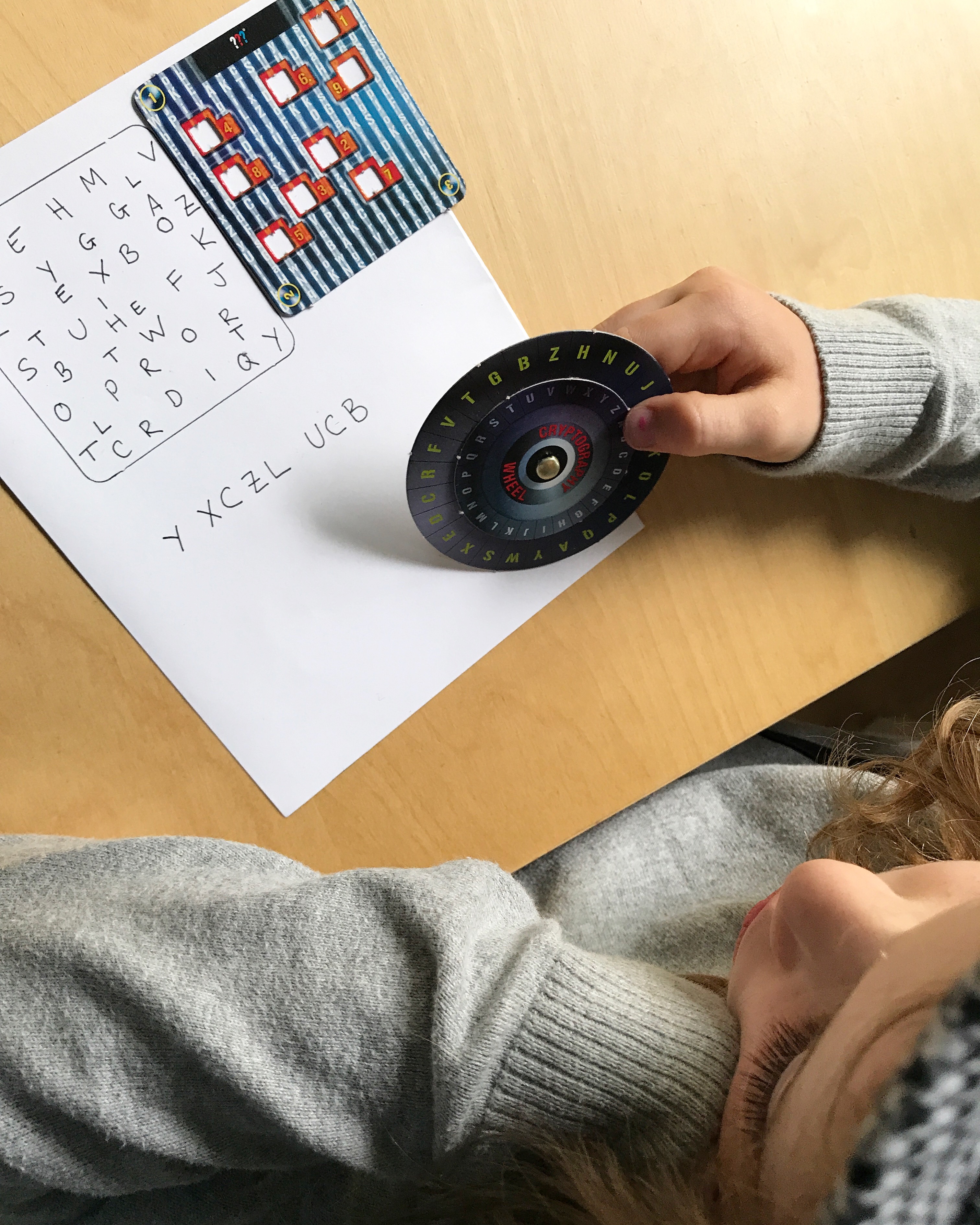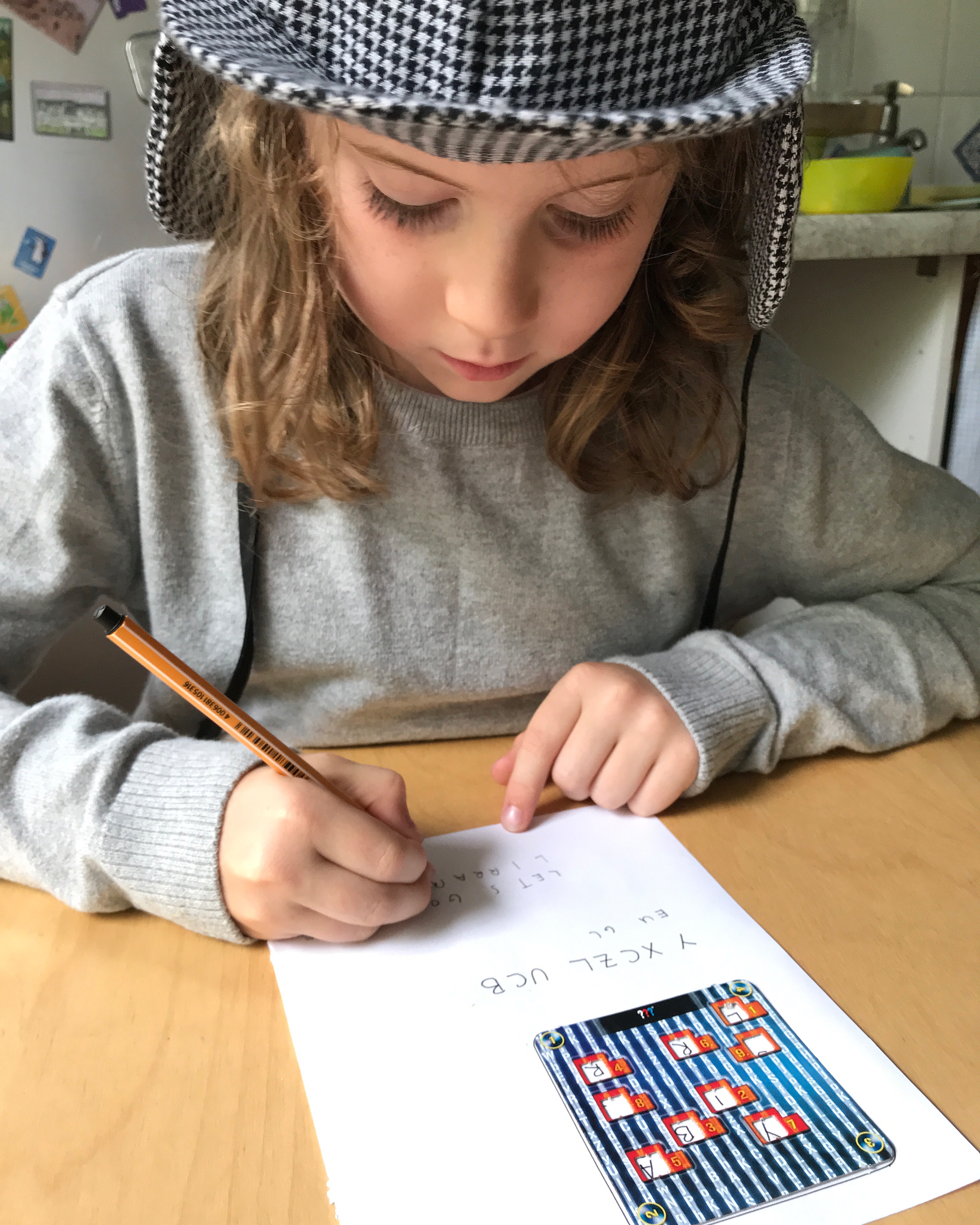 I love the way this kit is built up, though you are of course not obligated to follow the narrative on the training manual. There are also four short cases included in the manual, which you can solve with your kit and your learned skills – before going on to make up your own scenarios to investigate and solve. I see hours of detective role play ahead of us! There is so much included in this fabulous kit, that it was impossible for us to try out every single thing in time for writing this review – it's definitely something to be savoured over time and will keep us busy for the rest of the summer holidays. My eldest has also asked for a detective party for his birthday later in the year, so I'm going to get my thinking cap on and construct a case for him that he and his friends can solve with the help of the Master Detective Toolkit.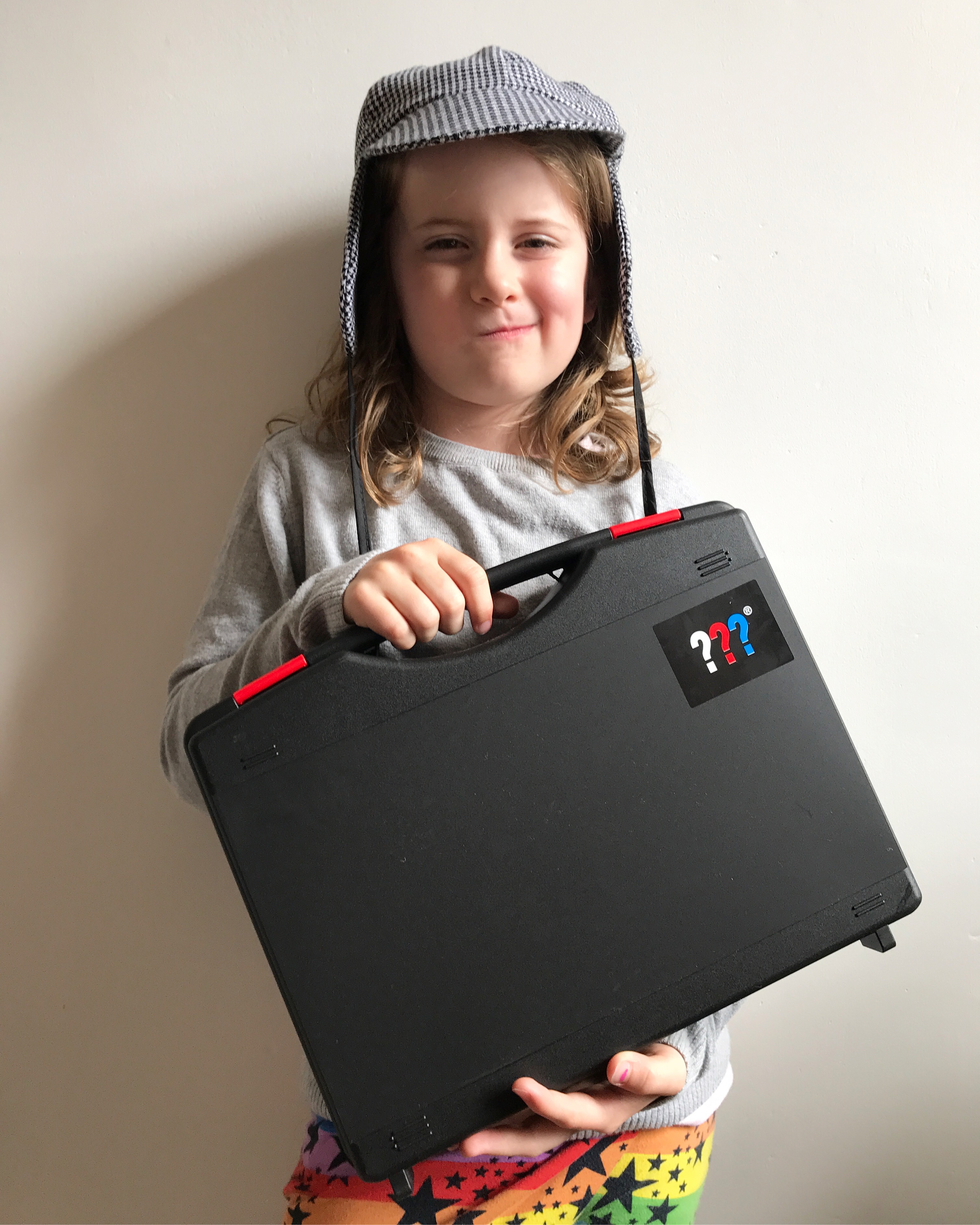 The toolkit references the Three Investigators, which go by their German names in the manual, and includes tips from Justus, Peter and Bob along the way. For fans of the series, this is an added bonus, but whether you are familiar with the ??? brand or not, this toolkit is something all young super sleuth fans will love! The Master Detective Toolkit retails at £36 from Thames and Kosmos, but is also currently available at a special introductory offer price from Smyths. Besides the bumper briefcase, there are also five smaller detective kits to choose from, including UV-Light Code, Multi-Spy, Cryptex, Alarm-System and Listening-Spy. At only £9.99, these are perfect for pocket money budgets. You can find more info about all the kits on the Thames and Kosmos website.