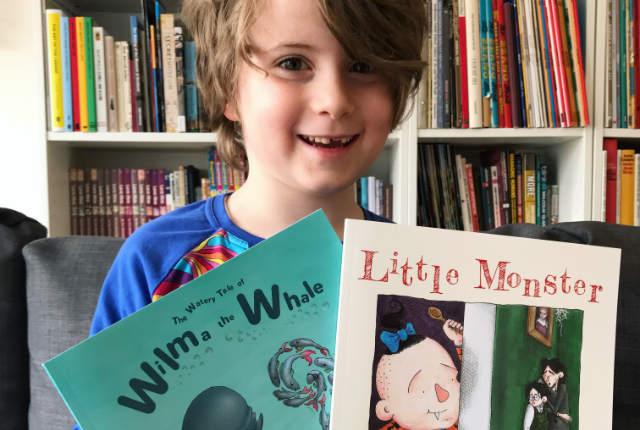 Update: Learning French with One Third Stories [AD]
A couple months ago, I shared with you a review of One Third Stories, a language subscription box that introduces children to French or Spanish in a fun and playful way, using the Clockwork Methodology™. For a quick recap, the  unique approach uses story books that start in English, and end in a different language. Words in the target language are gradually introduced as the story progresses, in a way that makes their meaning apparent from the context: first words, then phrases, then sentences, and finally whole pages of sentences. The books are supplemented with audio recordings, flash cards, and other fun learning activities – such as colouring in, crafts and games – aiming to cover listening, speaking and writing.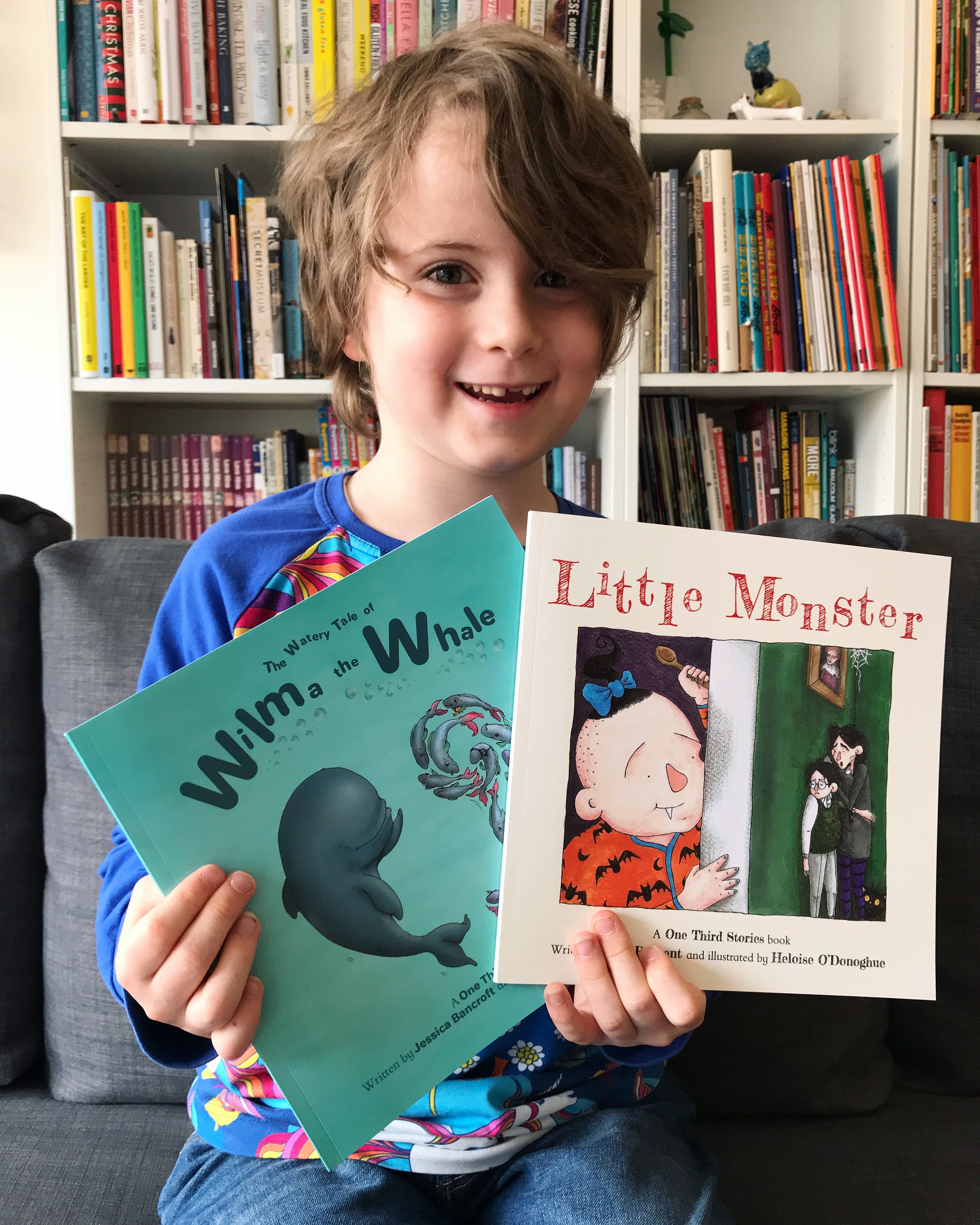 We tested the first box for French at the beginning of the year. Oskar really enjoyed it, so the folks at One Third Stories very kindly sent us the next two boxes in the series too, which took us to the end of module one and meant we were able to track his progress. We have been working our way through the boxes over the last couple of months, spending around a month on each box before moving on to the next one, and I can say Oskar has come on in leaps and bounds. So today, I wanted to share a little bit about his progress and the next couple boxes with you, and if you read through to the end you can pick up an exclusive discount if you want to try the subscription out for yourself!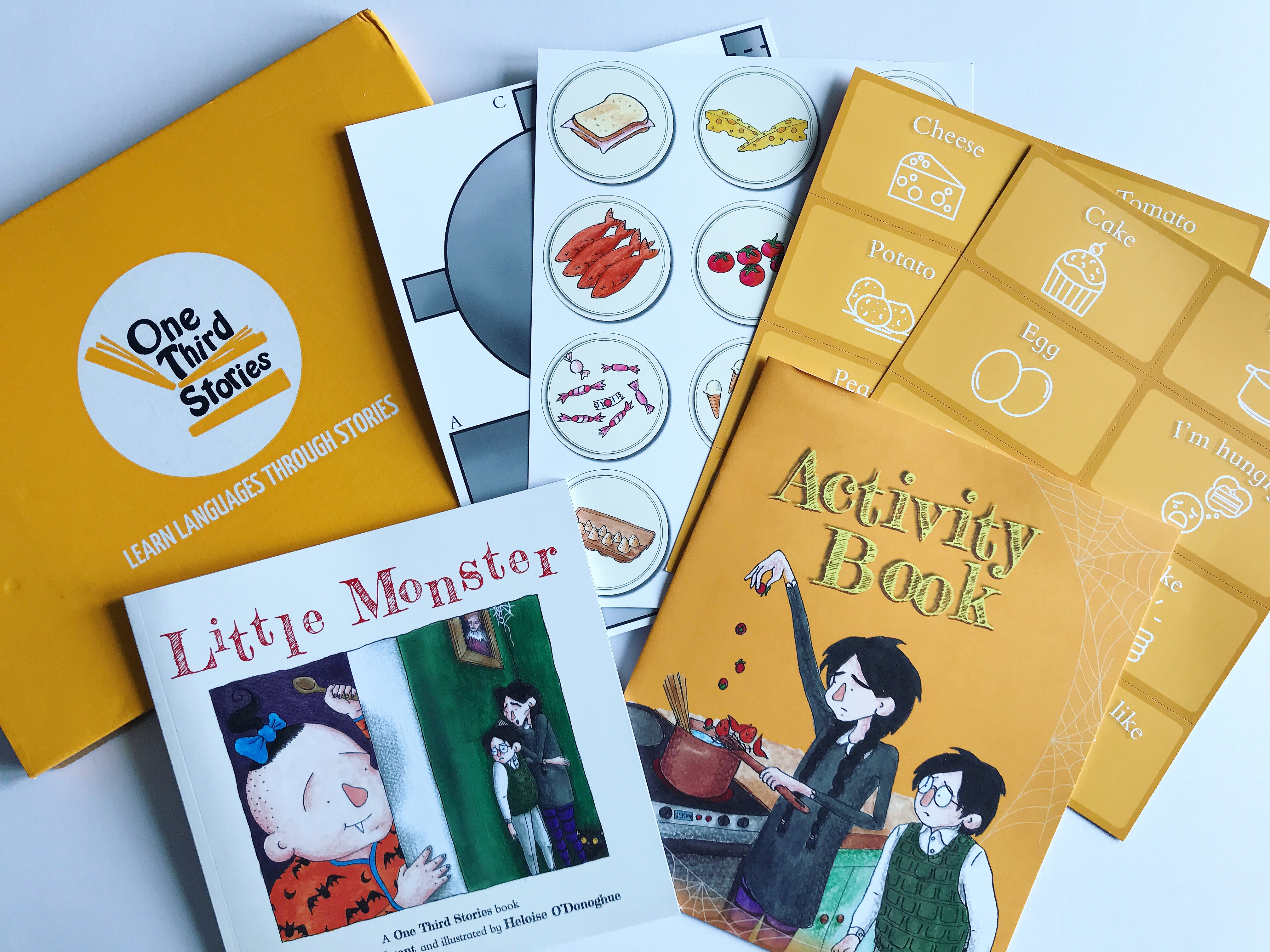 The first box, based on the book "How the Dinosaur got his Shoes", introduces vocabulary for numbers and colours, as well as some basic greetings. The second box ("Little Monster") builds on the numbers and colours, and adds vocabulary for food. And the third box ("Wilma the Whale") again includes numbers, colours, and food, but also adds vocabulary for family. So the books on the one hand build on each other, with the repetition helping to reinforce the vocabulary, but also by introducing the same vocabulary in different stories it helps children to recognise it in different contexts and not just learn a list of words by heart. As before, we continued to use the free audio recordings that come with the books to help with the pronunciation, which is great if as a parent (like me) you don't speak French yourself.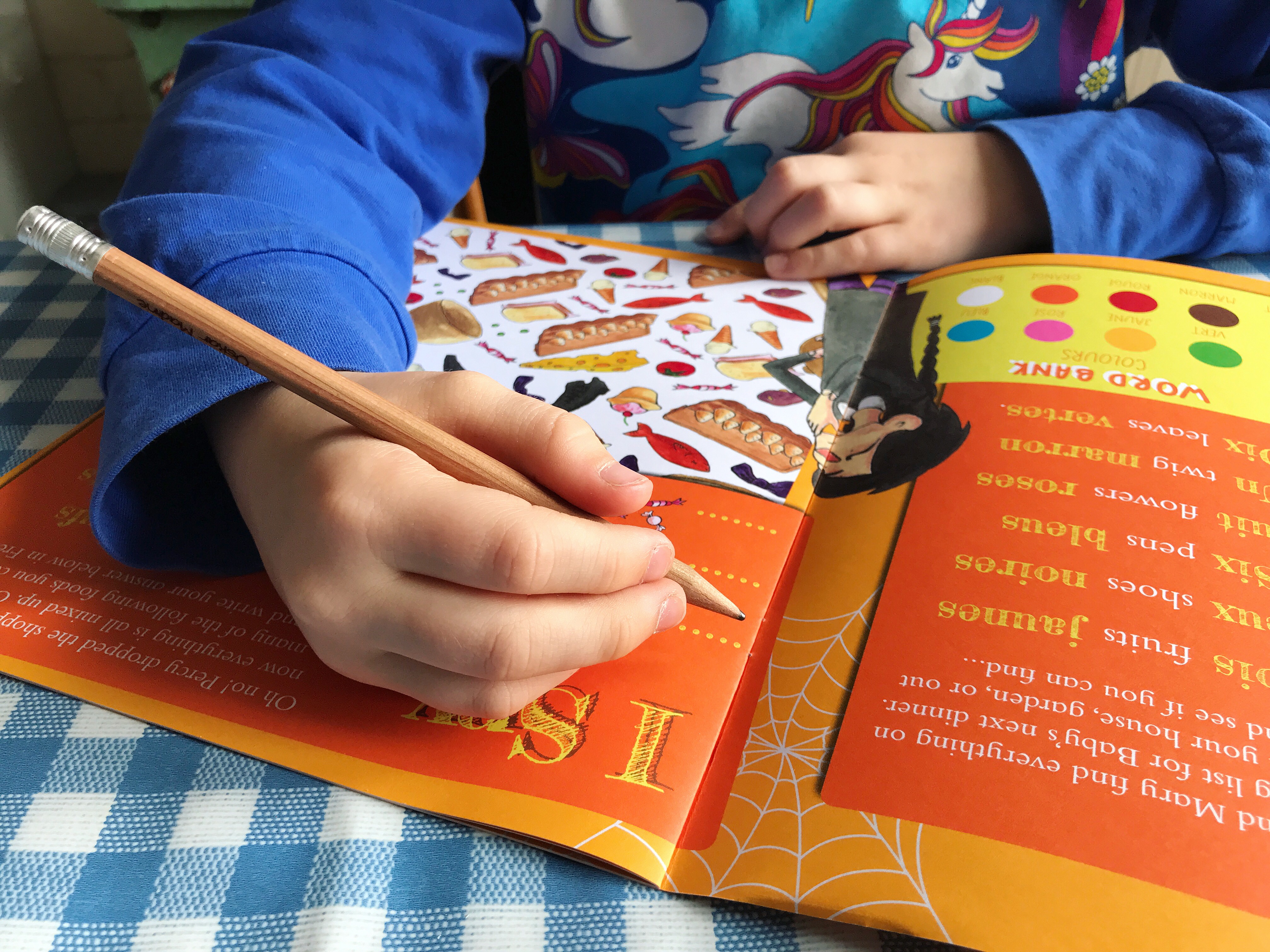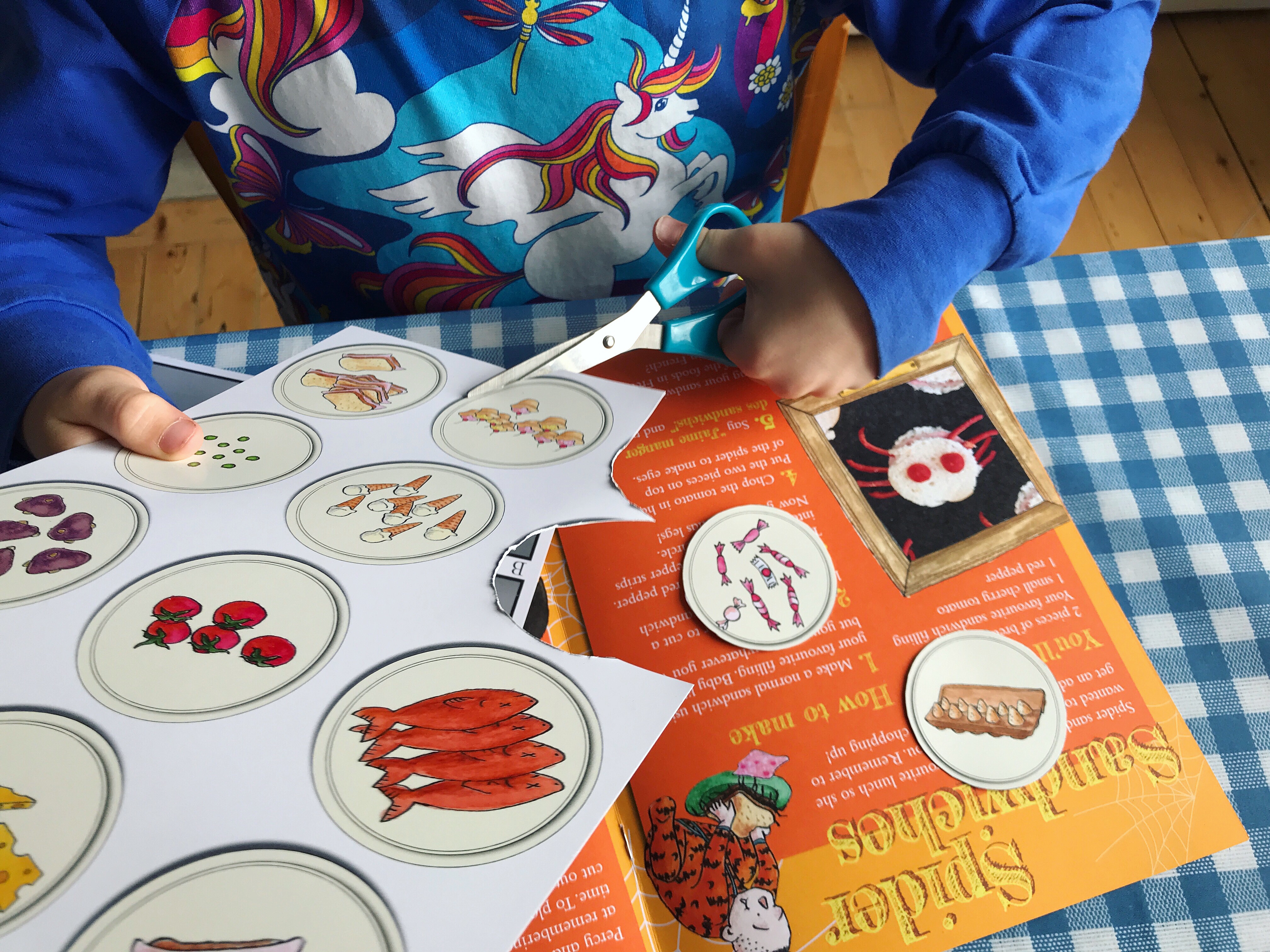 As mentioned above, each box also comes with a craft activity. For the dinosaurs story, it was 3D dinosaur models, for the monster story a food related game, and for the whale story a mobile with a family of whales that had the relevant vocabulary for family members either side. Out of all the activities, I felt that the food game was best at reinforcing the vocabulary and it was also the activity Oskar enjoyed the most, though he did also enjoy the other two craft activities.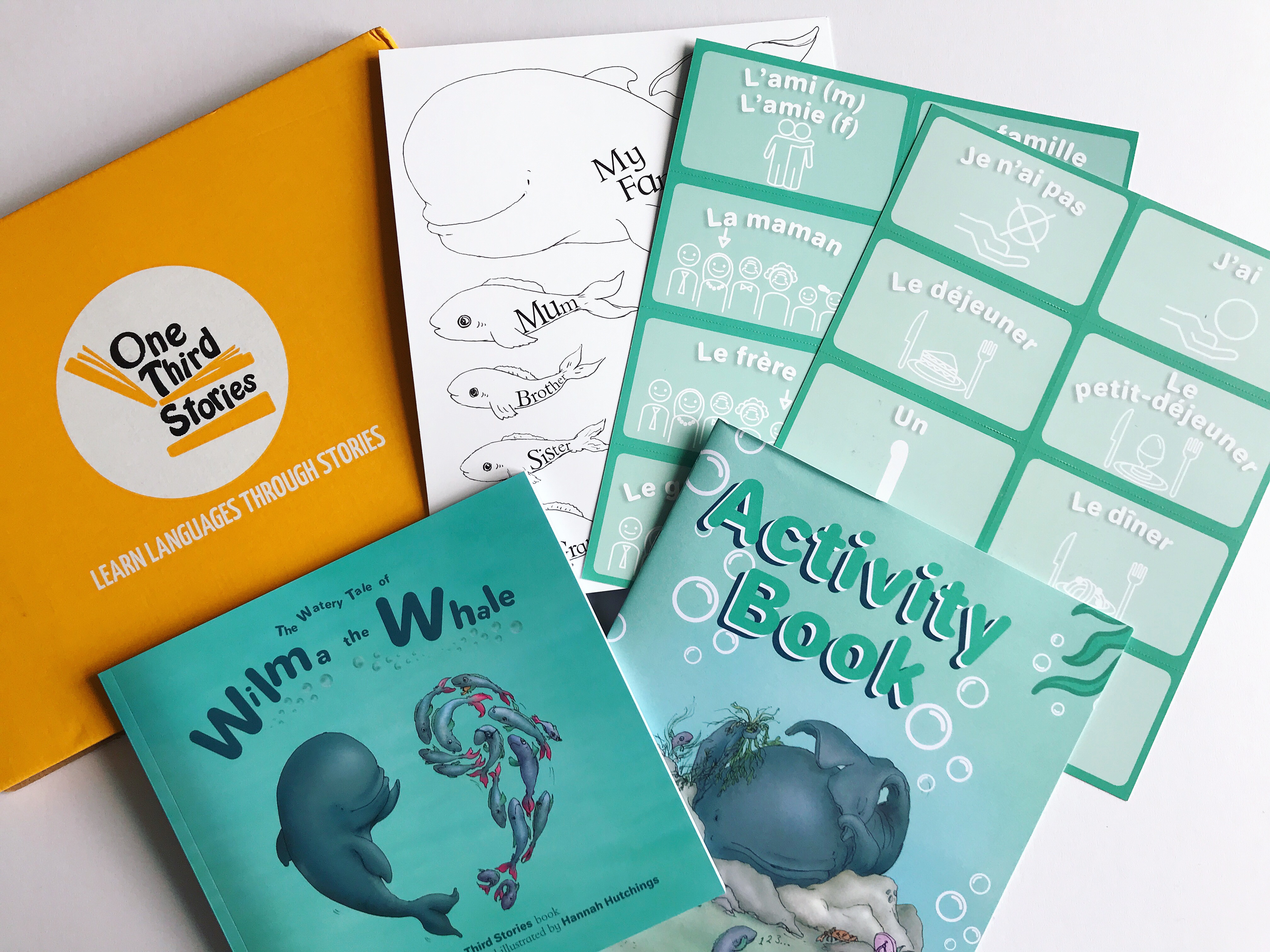 The activity booklets that come with each box, which include exercises to practice writing French, we worked through bit by bit over the course of a month, rather than doing them all in one go. We tended not to come back to these after we had done the exercises. I think partly because once the exercises are completed that's it (unless you write in pencil and rub it out again), but mostly because Oskar least enjoys writing – in any language – so I just couldn't persuade him to do any extra writing.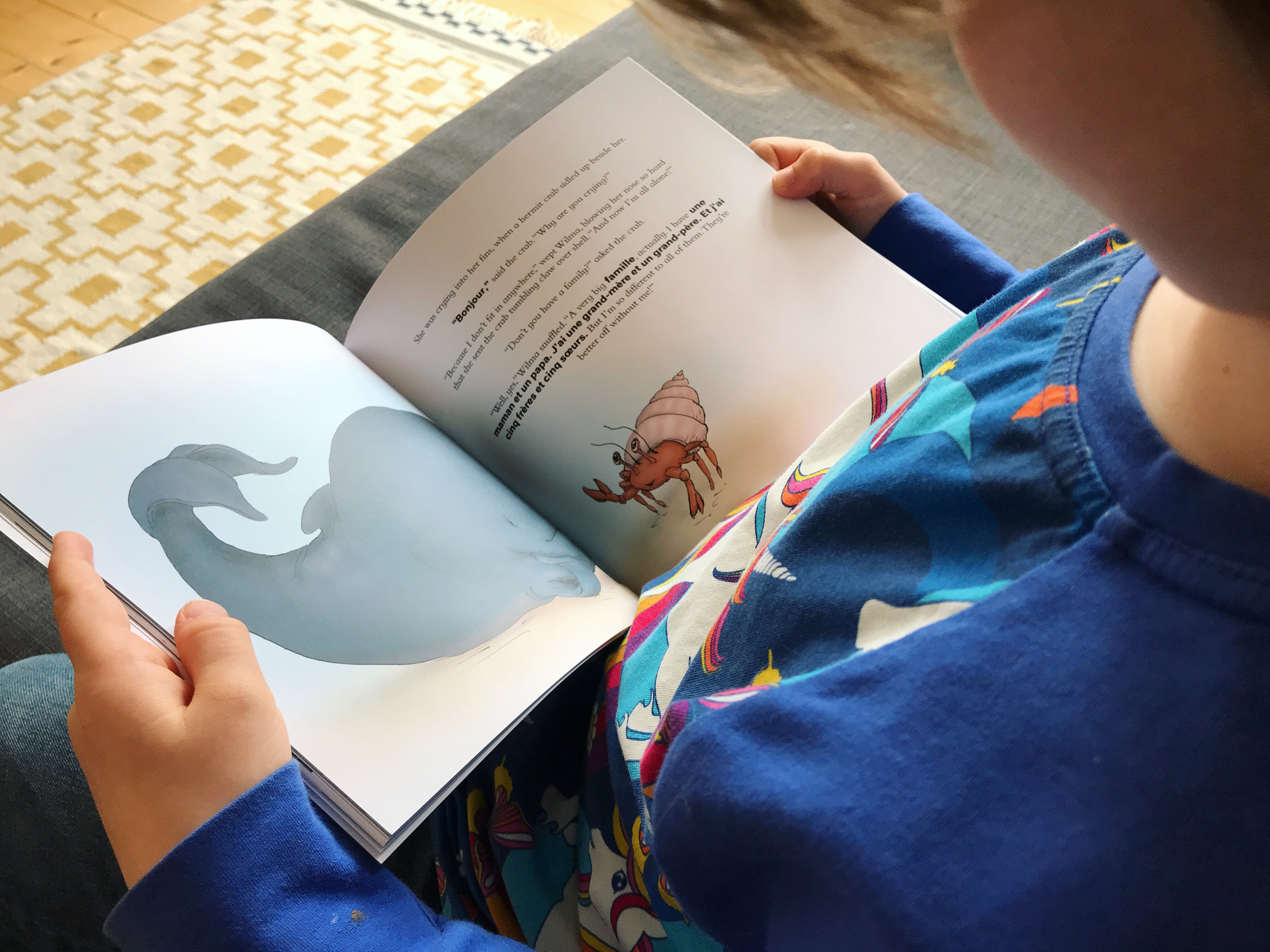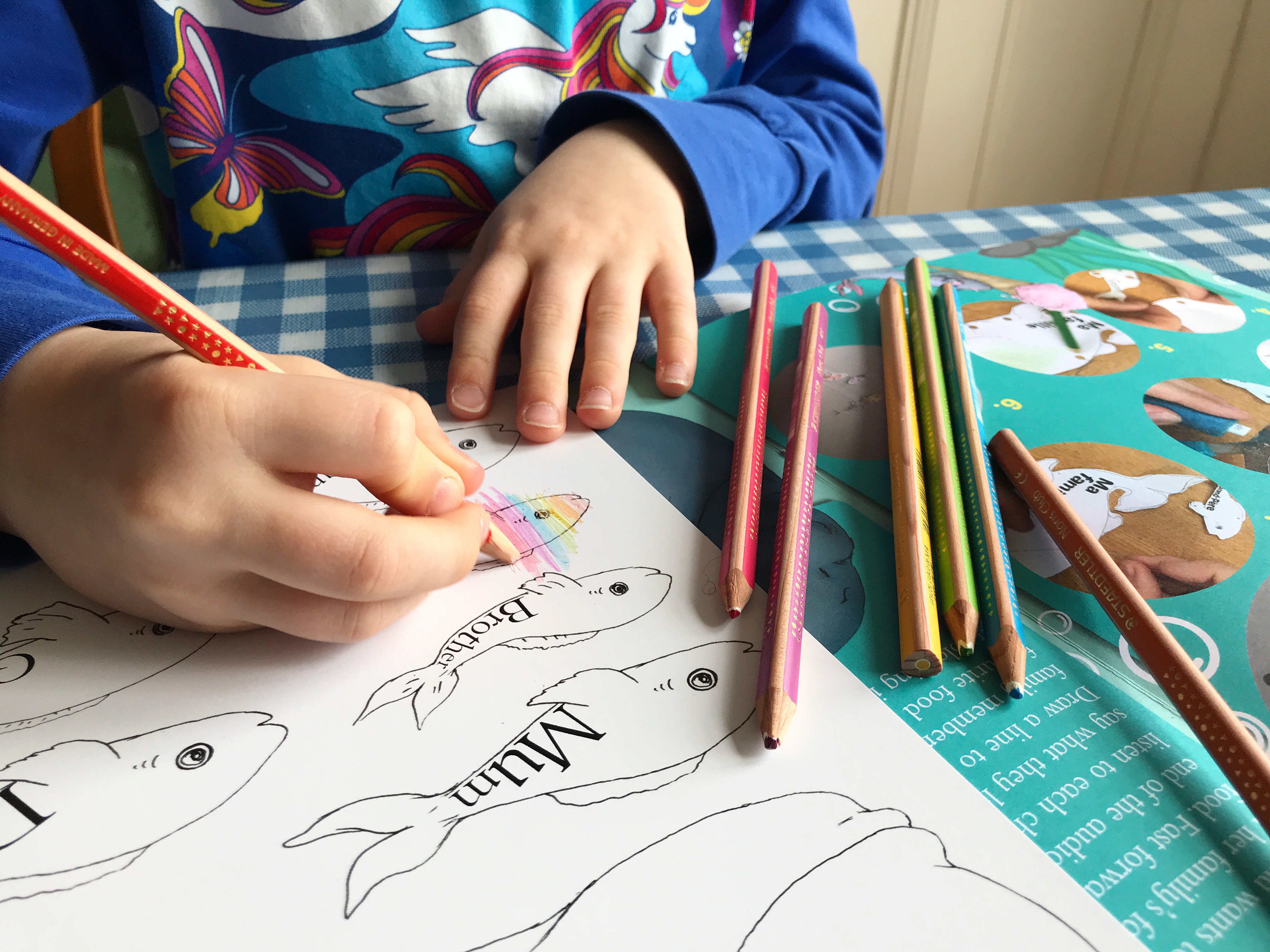 The storybooks and flashcards, on the other hand, we keep revisiting. The books have now been integrated in to our enormous library of children's books, which get pulled out and read on rotation just like any of our English or German books. And we have built quite a nice pile of flashcards from the three boxes, which we mix together and keep on hand in the kitchen for a quick round of 'French brain training' after dinner.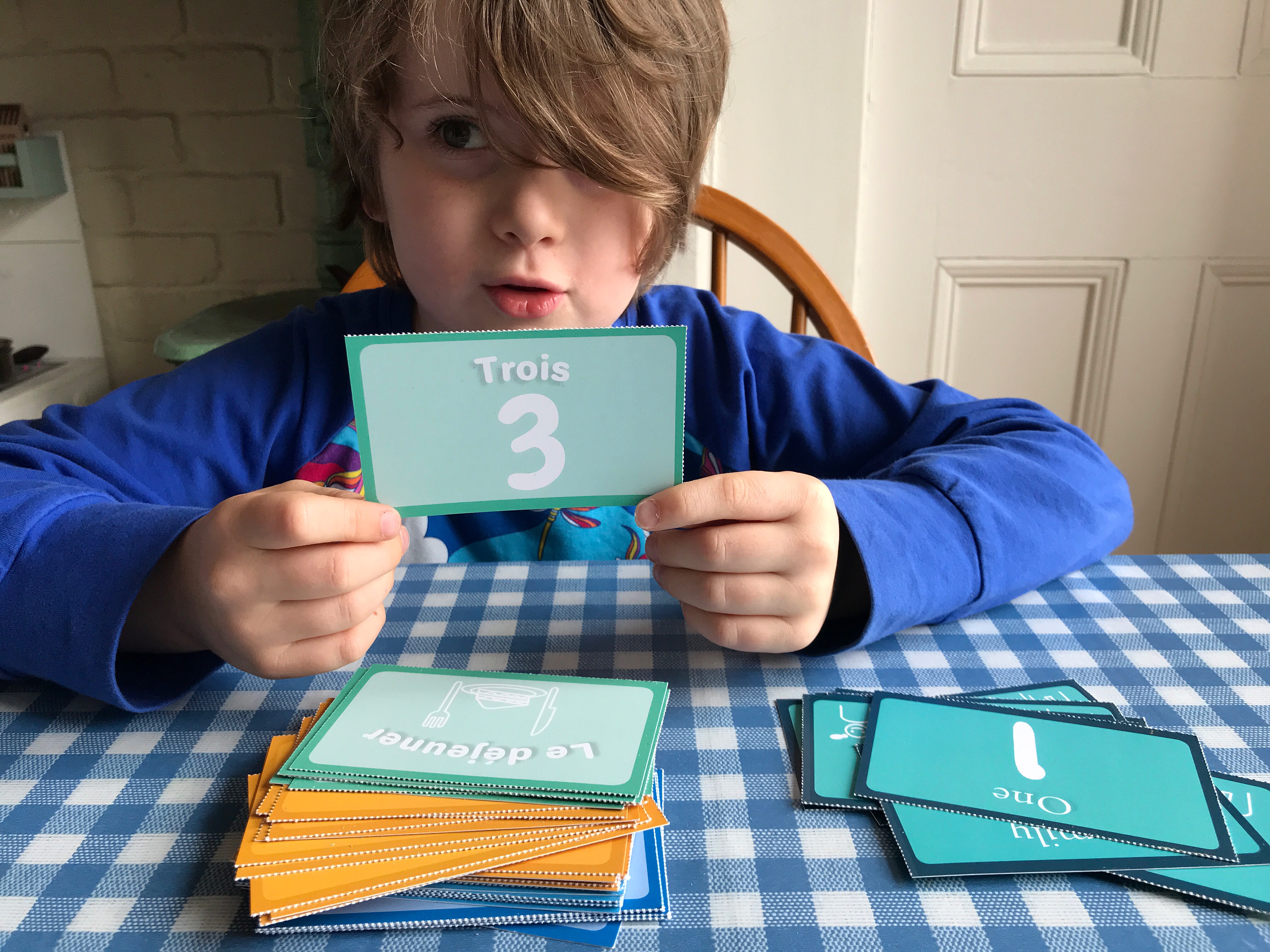 Having now used the One Third Stories method over the course of about four months, I can say that Oskar has made good progress in his French, and more importantly, he really enjoys it because – in his own words – "the stories are fun to read", and as we all know, when kids enjoy something it is more likely to stick in their minds. So if you are looking for a kids subscription box with a difference, that is both fun and educational, I would definitely recommend checking out One Third Stories. The boxes are aimed at kids age 4 to 9, and are also available in Spanish. All further information can be found on their website, and with the exclusive discount code THEBEARANDTHEFOX you can get 15% off your first subscription term!
Disclosure: We received three 'One Third Stories' boxes in return for an honest review. All images, words and opinions are our own.