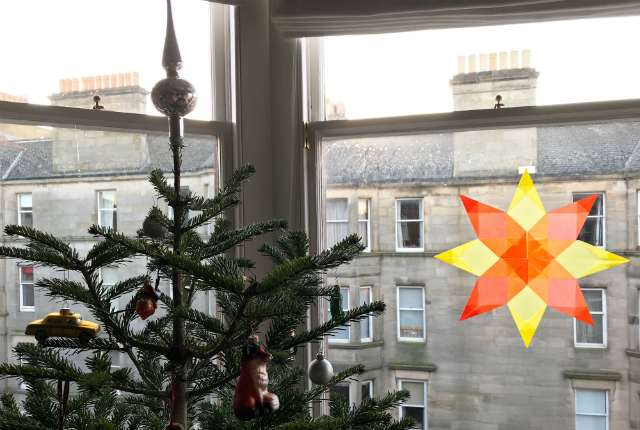 Tissue Paper Stars
Today, I have a Christmassy craft to share with you. It's really easy to make, so one to get the kids involved with. All you need is some cellophane paper, a pair of scissors, and a glue stick.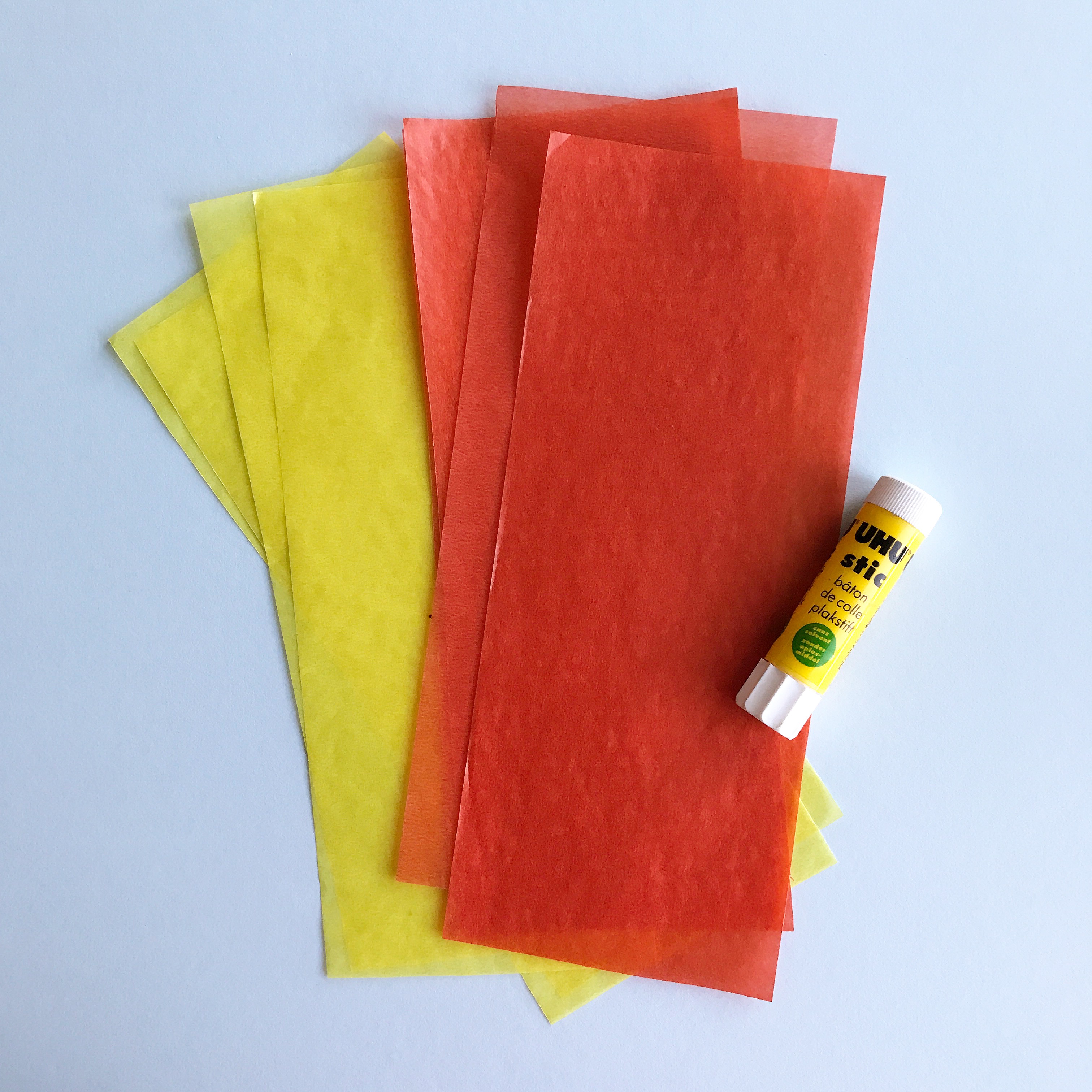 Step 1 – Cut your cellophane paper into eight same sized rectangles. You can use all colours or a combination of different colours. We made two different sizes of stars: one with rectangles 24cm x 10cm, and one with rectangles 12cm x 6.5cm.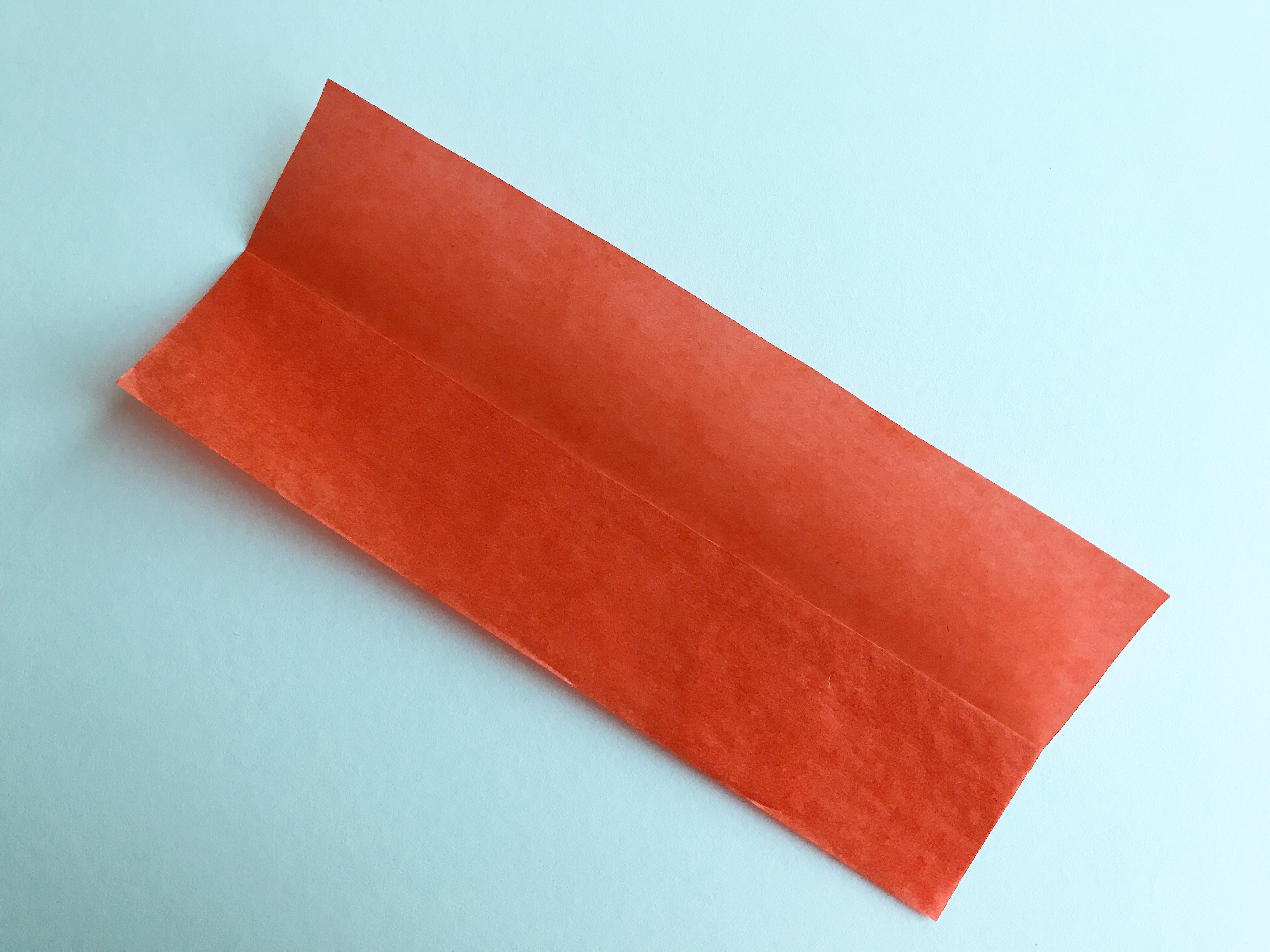 Step 2 – Take one of the rectangles, and fold it in half lengthwise, then unfold again, leaving a crease down the middle.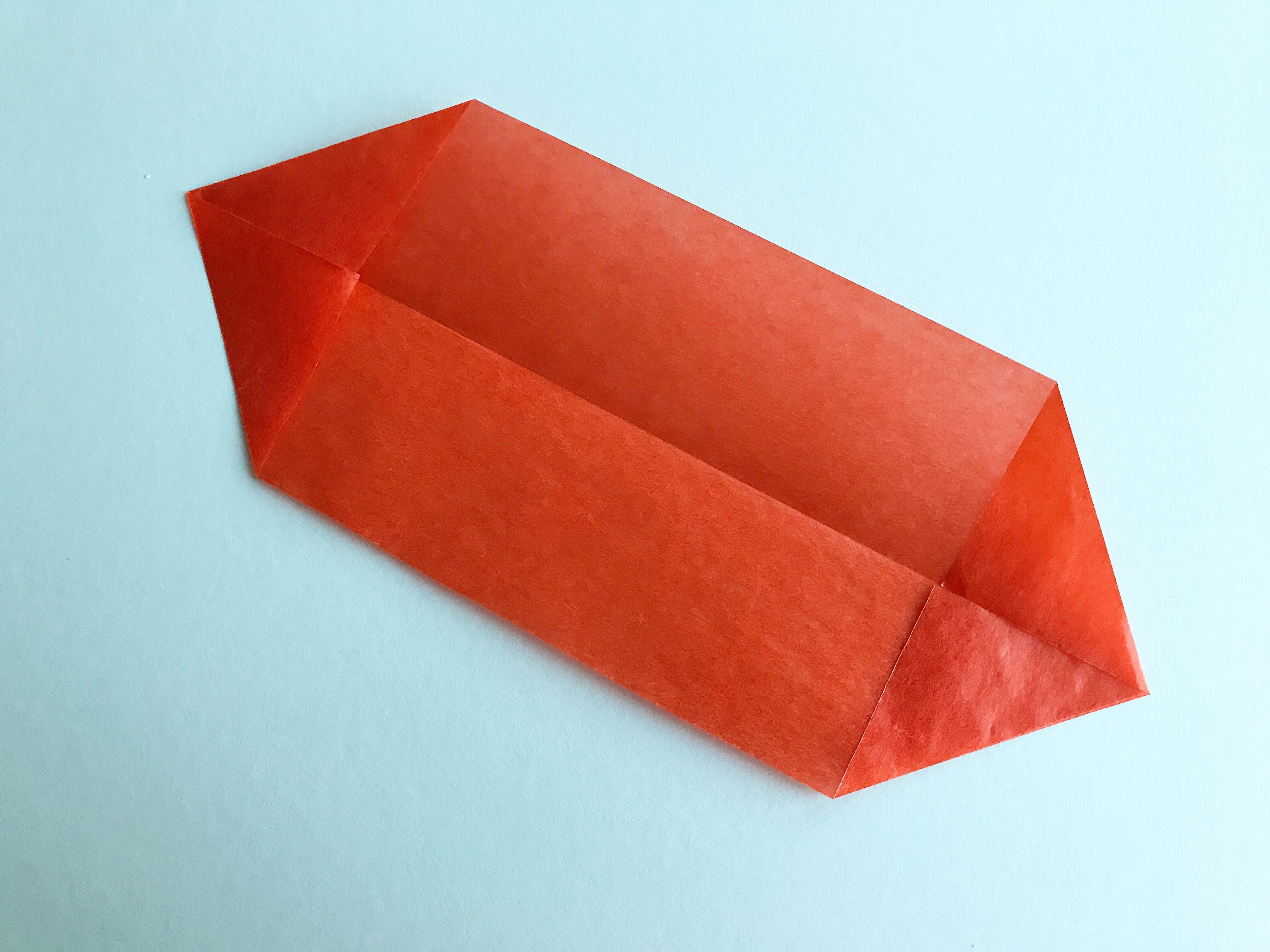 Step 3 – Take each of the four corners, and bring them in to meet the middle crease, then fold them down (see above).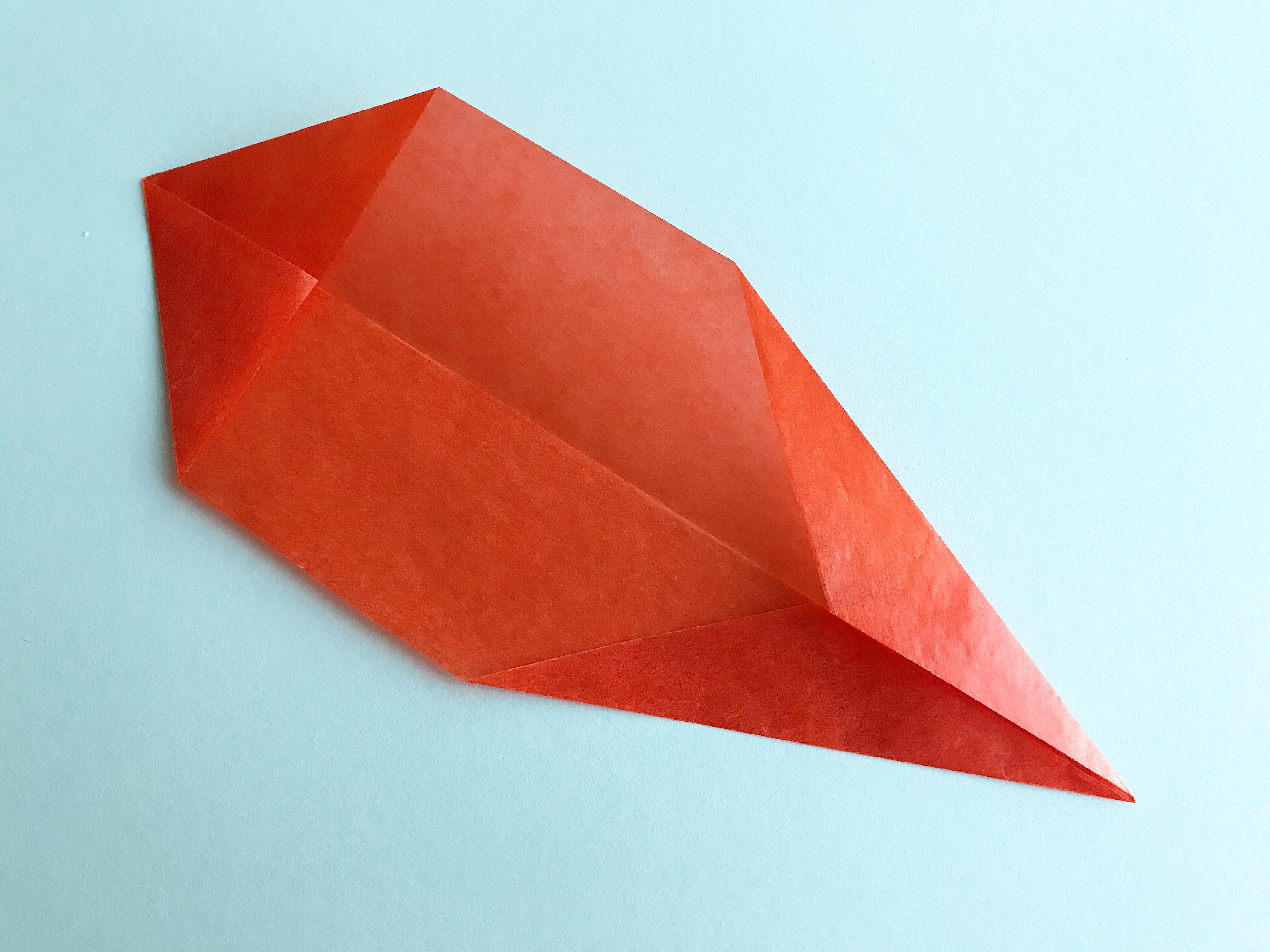 Step 4 – Now take the sides at ONE END ONLY and fold them in to meet the middle crease again (see above). Repeat the same steps with your remaining seven rectangles.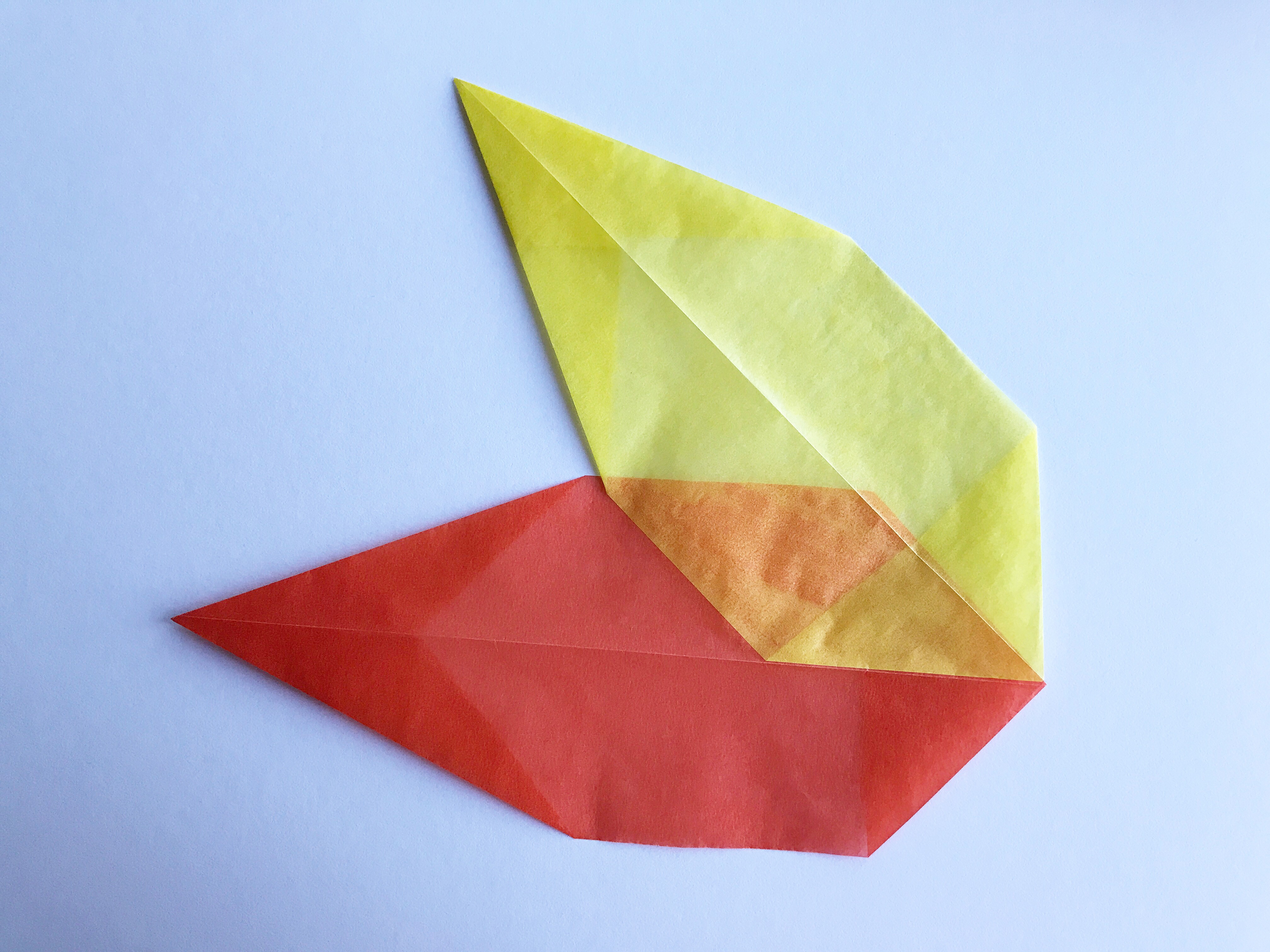 Step 5 – Glue the piece together at the ends that have only been folded once, so that each piece aligns with the middle crease of the piece before, as shown above. Keep layer the pieces on top of each other, until you get to the last piece…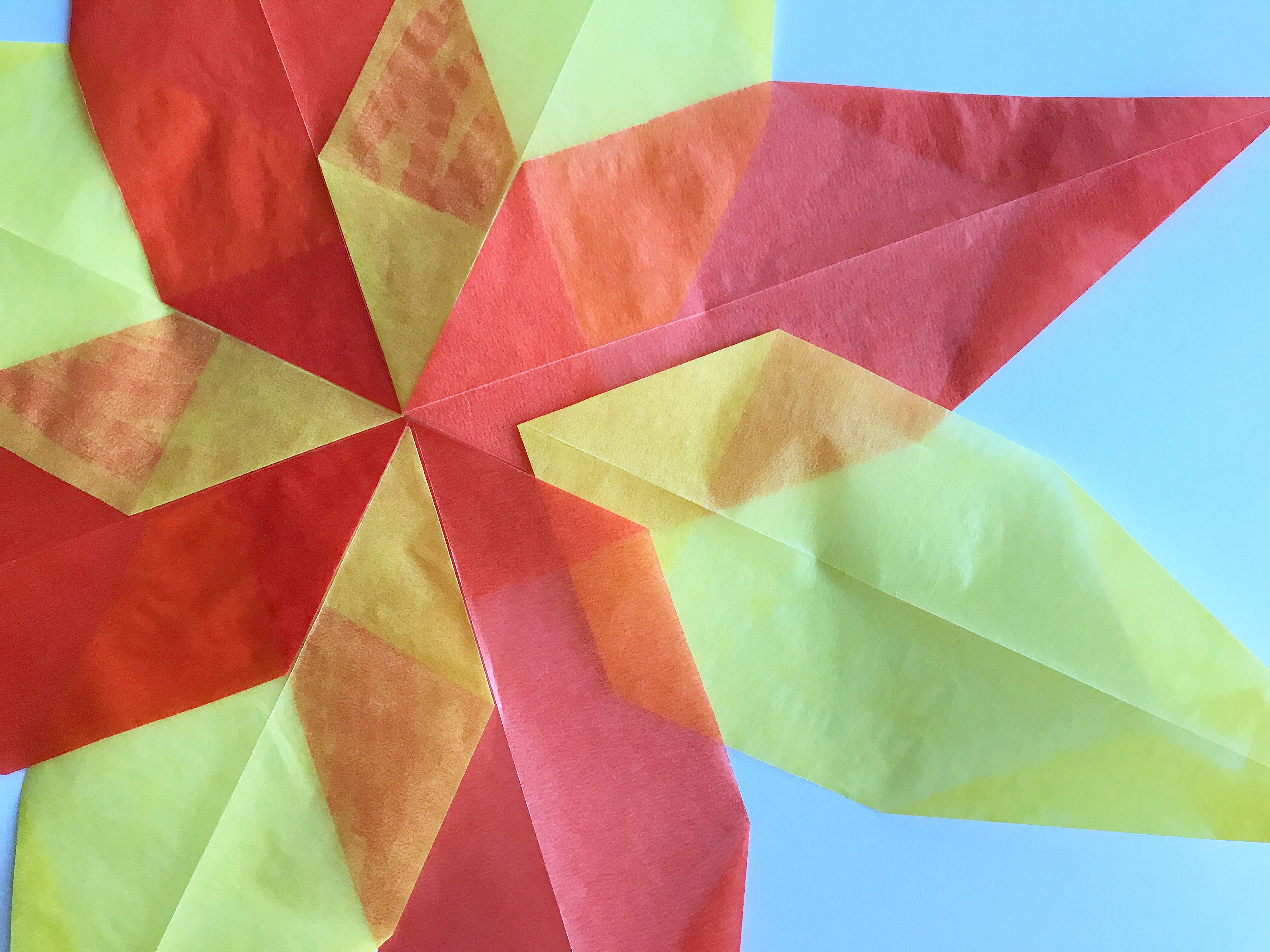 Step 6 – I've tried to show you here in the photo what you have to do with the last piece – you have to slide it in to place, so that it sits above one of the pieces next to it, and underneath the other.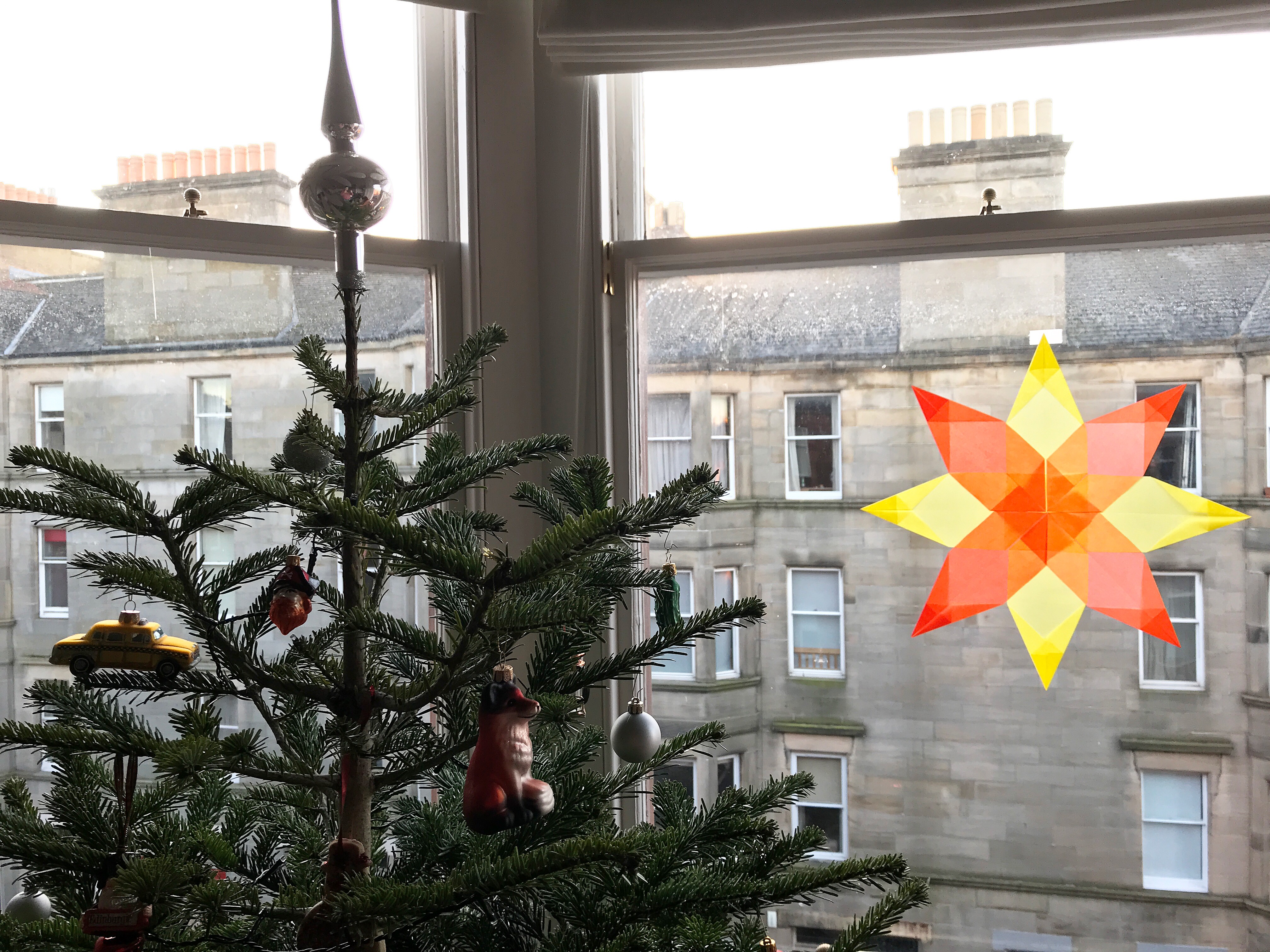 And you're done! This is what your finished star should look like. It's really easy to make loads of these in different sizes. When we made ours, I cut up the rectangles in advance and then got the kids involved with the folding and glueing.
If you make any stars, I'd love to see some photos! Please feel free to share with me or tag me on Instagram or Twitter. Happy star making!