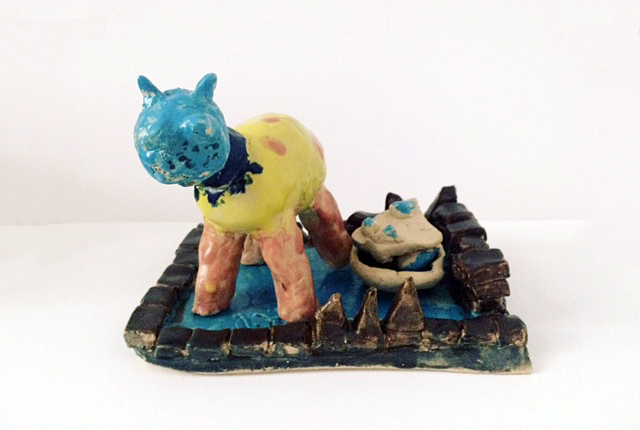 The Moppacows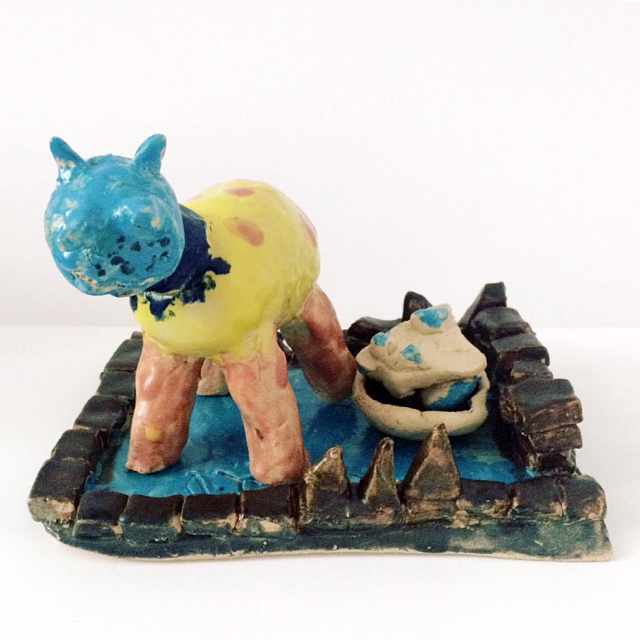 "Moppacows eat daisies, roses and dandelions.
Daddy moppacow and baby moppacow lived in their small house. It used to be a big house but it was destroyed in the war. That's when mummy moppacow died.
One day, daddy moppacow was out walking in the woods with baby moppacow on his back when a wild moppacow stole baby moppacow.
The wild moppacow was too fast for daddy and he put the baby moppacow in a cardboard box then threw the cardboard box into the sea. It sank.
Luckily…
…moppacows can survive down to the Mariana Trench! And they can hold their breath for infinity time. Daddy moppacow dived down to get baby moppacow and walked along the bottom of the sea to get home."
(by Oskar, age 6 1/2)