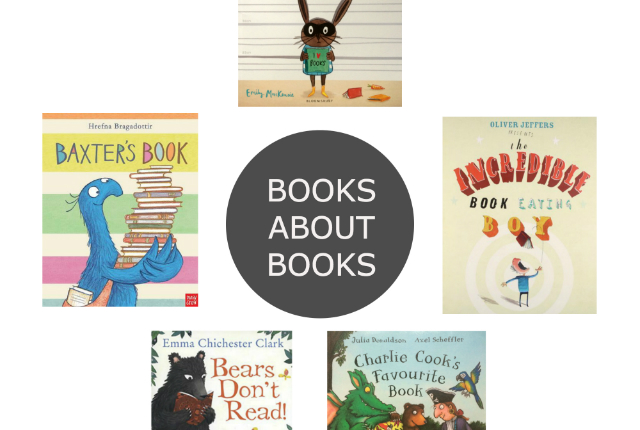 Some Favourite Picture Books About Books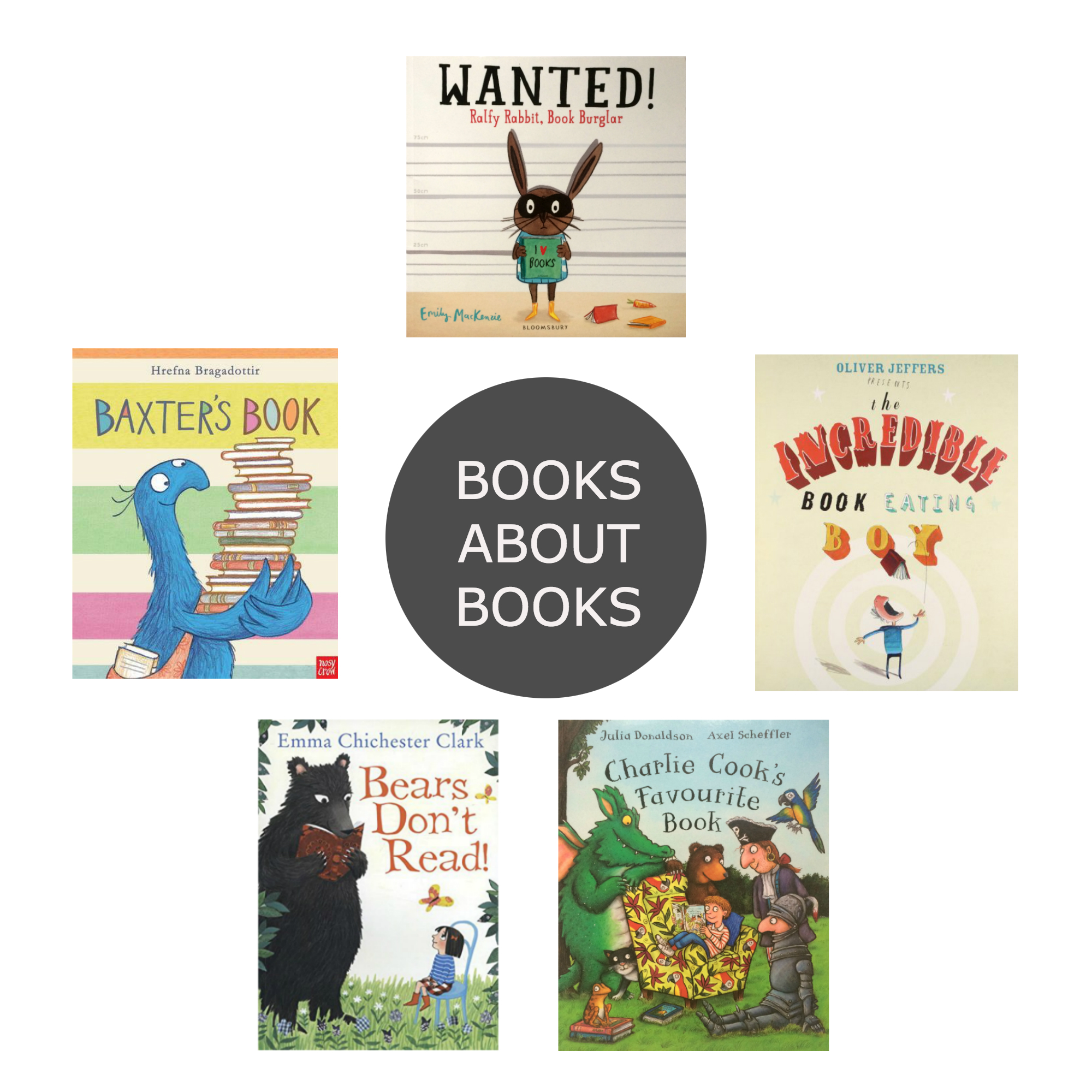 Today's book round-up came about, because I was invited to suggest a topic for tonight's #top5friday Twitter chat hosted by The Happy Book Club, and it's an idea I had been playing around with in my head for a while – picture books about books! How meta is that. Turns out, there are quite a few, but I managed to whittle it down to five of our favourites. So, clockwise, starting from the top:
Do you have any other favourite picture books about books to recommend? Please feel free to share your recommendations in the comments.
---
Please note, all links in this post are Affiliate links, which means if you shop via these links I will receive a small percentage of the revenue, without any extra cost to you, which helps to keep this blog running. Thank you.